One of the best parts of having an Elf on the Shelf is in giving it a special personality. This guide to Elf on the Shelf Names is a perfect start. There is much to be said about what is in a name, and that applies not only for your life but also with your Elf that visits each year. You know we love having our Elf visit each year. If you are new to the Elf on the Shelf concept, you will love this list to help you choose a name.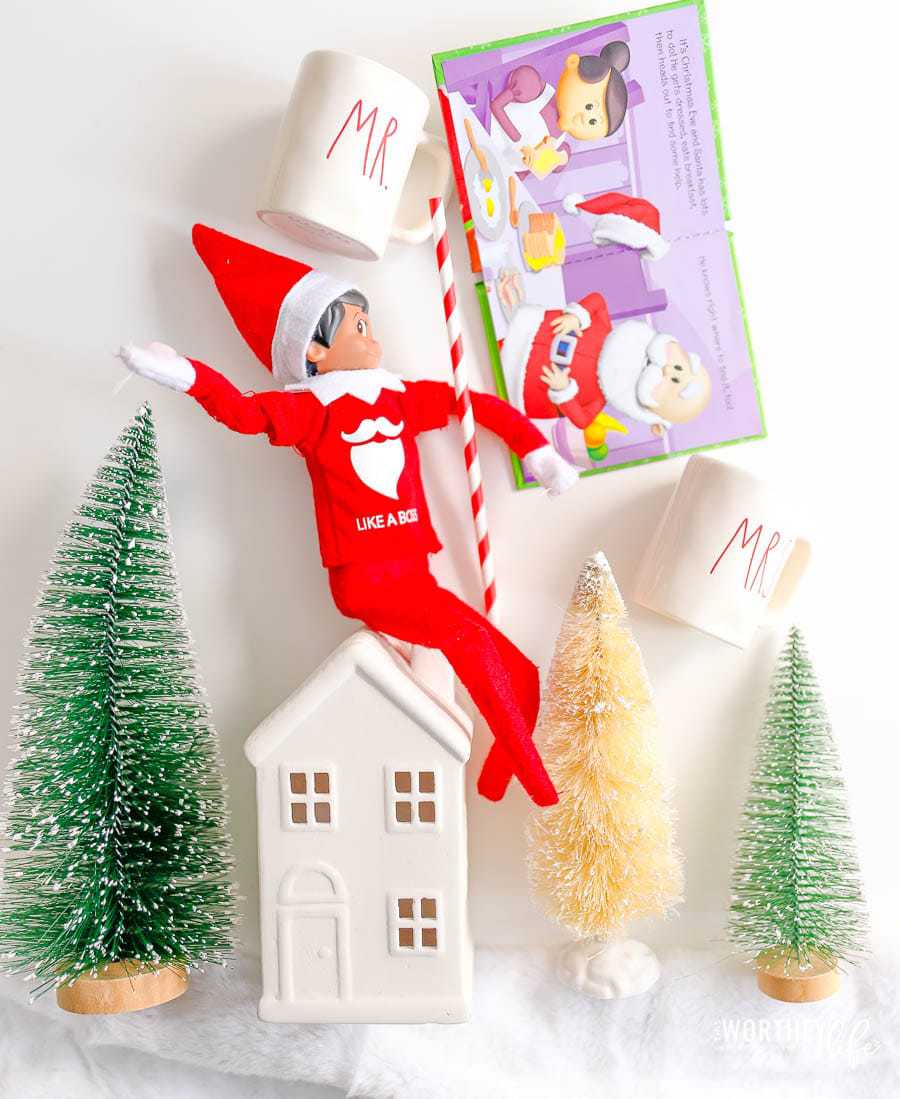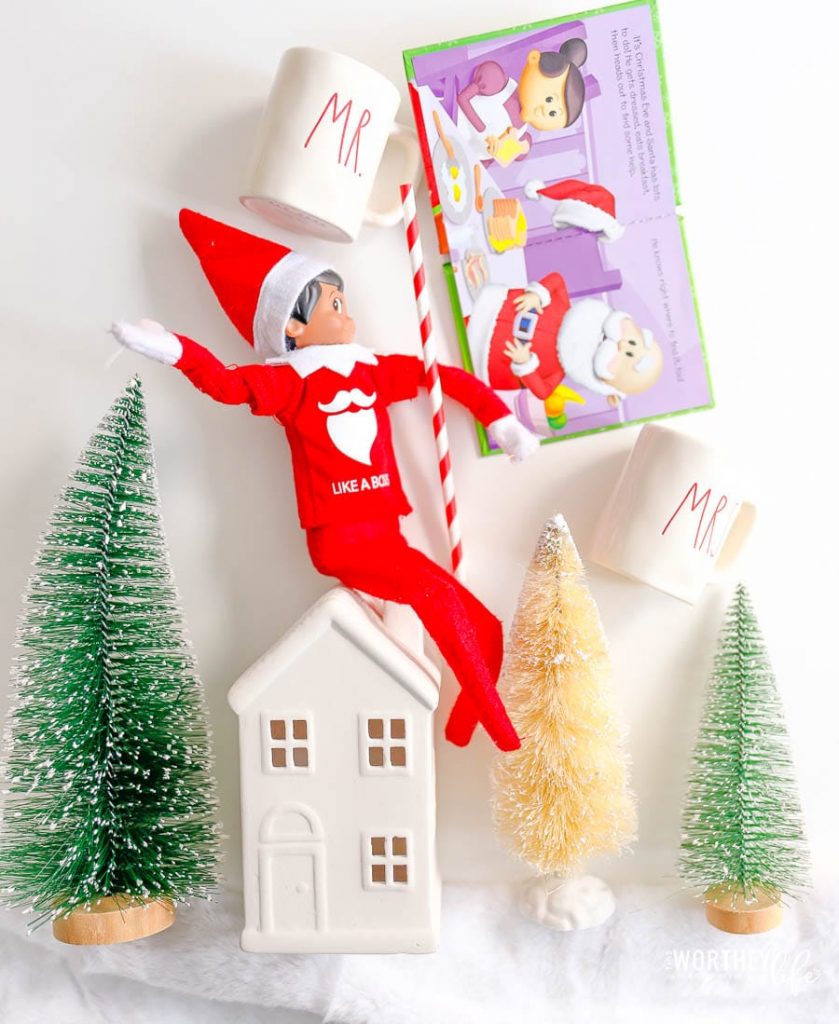 The Ultimate Guide to Elf on the Shelf Names
If this is your first year with the Elf on the Shelf, you will definitely want to take a moment to read over my Ultimate Guide to Elf on the Shelf first. It has tons of ideas and tips for making this annual project easier and more fun. I also recommend you go ahead and print our Elf on the Shelf Welcome Letter now and have it ready for when you start having your Elf arrive.
If you haven't grabbed your Elf yet, make sure to check out the list of Where to Buy Elf on the Shelf.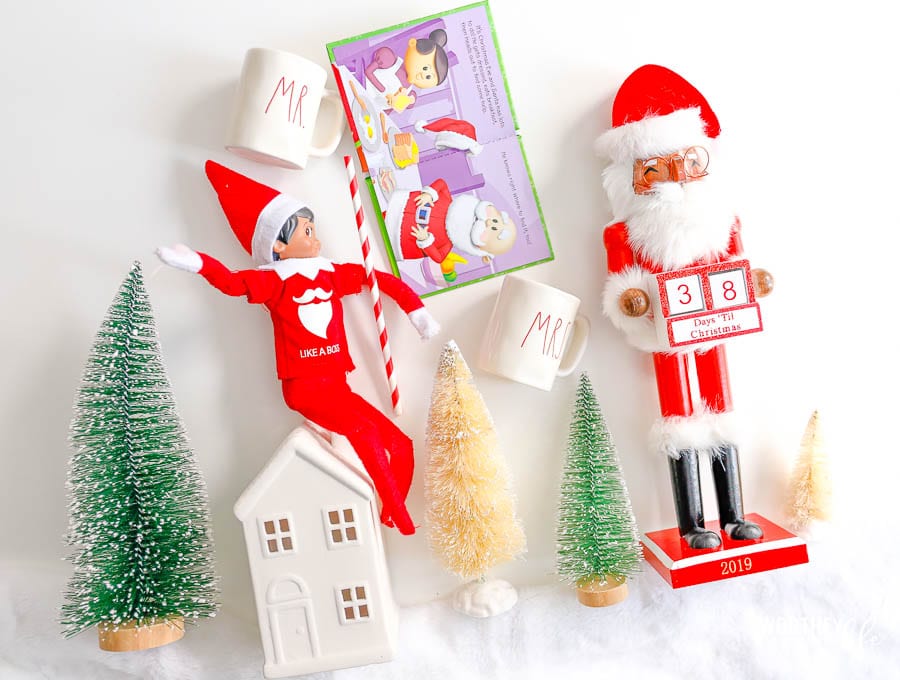 Christmas Themed Elf Names
To start, you may want to look at some of the popular ideas for Christmas themed Elf names. There are many options that fit with both winter and Christmas that will easily fit your new Elf and their personality.
Blitzen or Buddy
Chloe or Comet
Dasher or Dutch
Elfie or Elvis
Grinch
Jingle or Jolly
Kringle or Kris
Maxx or Mintie
Nick or North
Peppermint
Ralphie
Snowball or Snowie
Vixen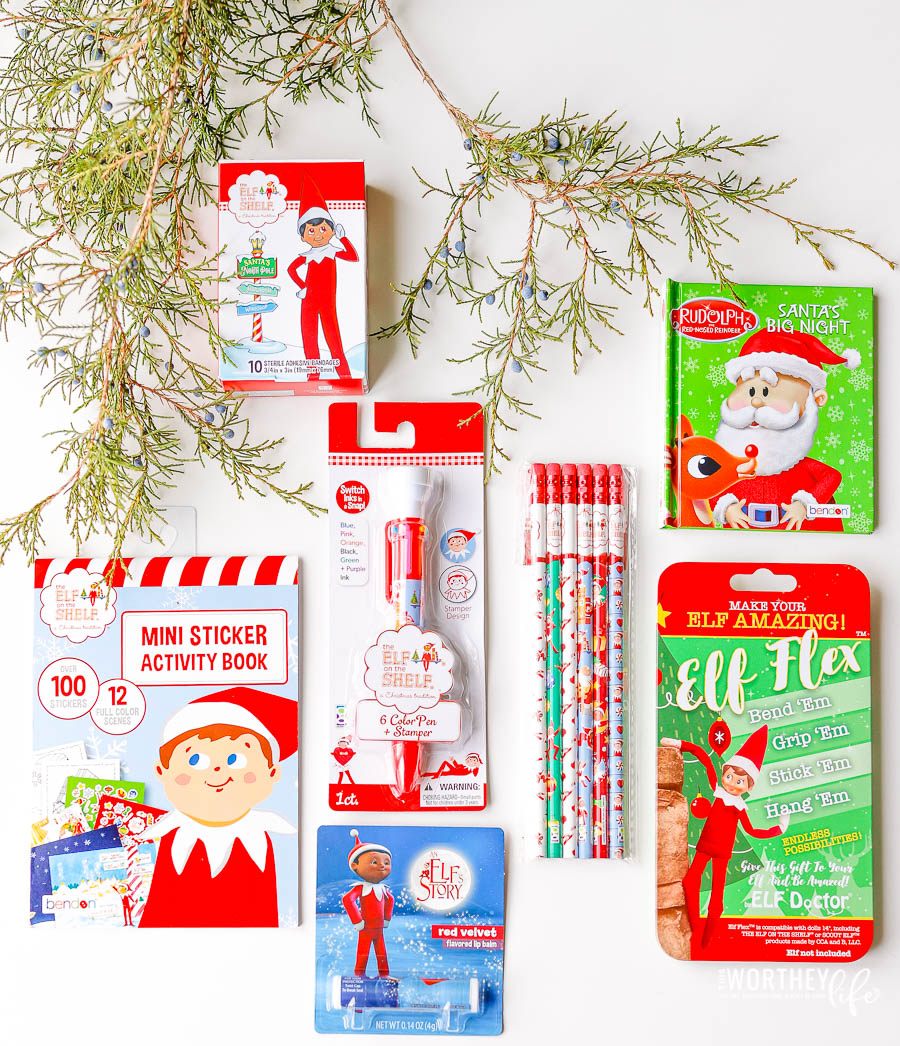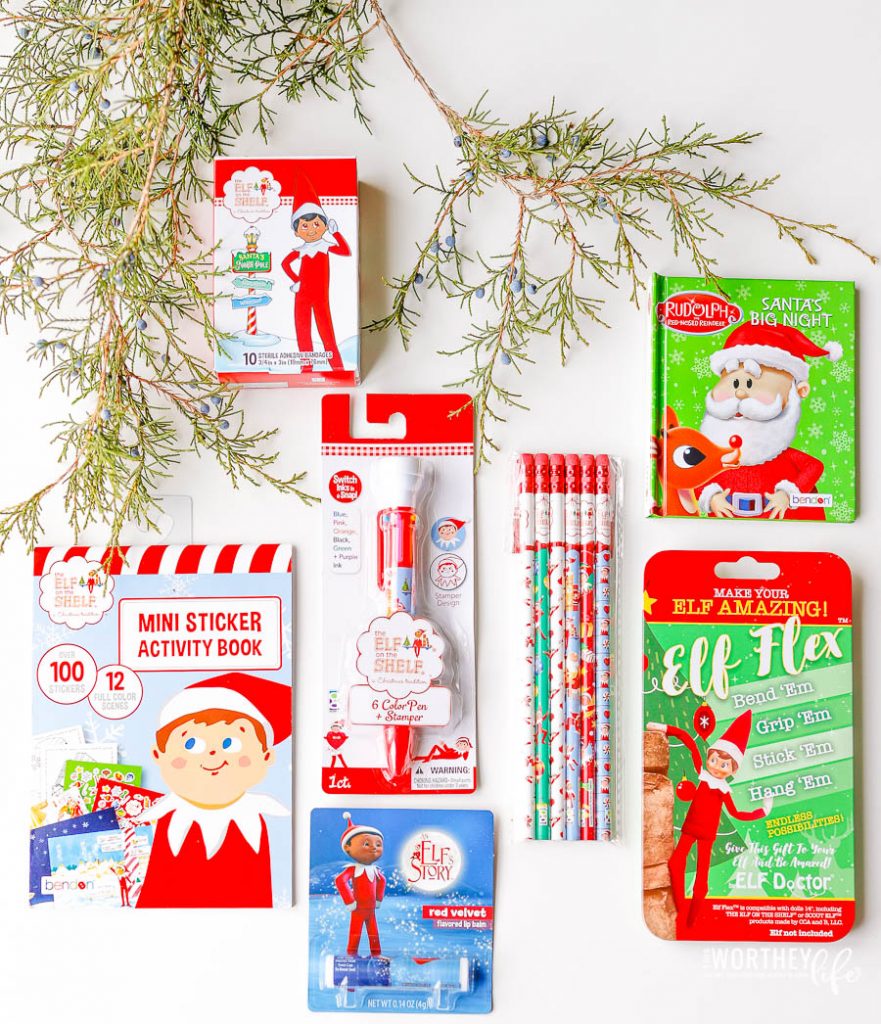 Popular Boy Names for Your Elf on the Shelf
When considering a name for your Elf, I always recommend starting with popular kids' names. There are often fun or unique ideas on kids' name lists that will easily fit the personality of your Elf. Below are the top boy's names for this year and some nicknames that would be great for your Elf. You can definitely pick from them to give your Elf their own personality.
Andrew or Drew
Asher or Ash
Benjamin or Benny
Charles or Chuck
Daniel or Dan the Man
Ezekial or Zeke
Gabriel or Gabe
Jacob or Jake
James -or Jimmy
Jordan or Jord
Maverick or Ricky
Maxwell or Max
Watson or Watty
Girl Names for Your Lady Elf
Girl Elf on the Shelf Names is just as much fun. You can definitely get creative with them, but the latest popular names are some of my favorites and so easy to create shorter versions or nicknames out of them. Below are some of the ones I liked the best on this year's list.
Abigail or Abby
Amelia or Amy
Beatrix or Bea
Charlotte or Lottie
Cordelia or Delia
Elizabeth or Bess
Leighann or Leigh
Meaghan or Megs
Olivia or Liv
Penelope or Penny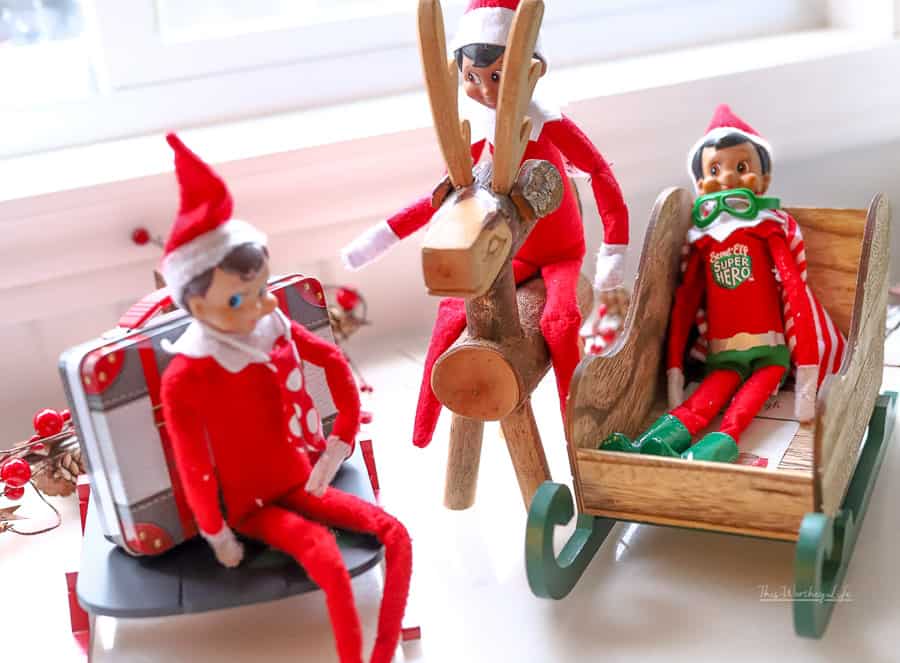 Pop Culture Elf on the Shelf Names
We often look to celebrities to help us with names, so why not for our Elf on the Shelf Names? Below is a list of a few of the more popular names related to current celebrities or pop culture icons.
Ace, Adele, Agatha, Alabama, Alley, Andromeda, Apple, Artemis, Ava, or Avalon
Bently, Brutus, Booker, or Bowie
Cashmere, Chet, Clove, or Cyndi
Dallas, Dante, Dolly, Drake, or Dream
Egypt, Ellie, or Elton
Falcon
Gemma or Gentry
Kingsley
Lilly
Pippa or Prince
Reba or Rue
Saint
Wyatt
Zoey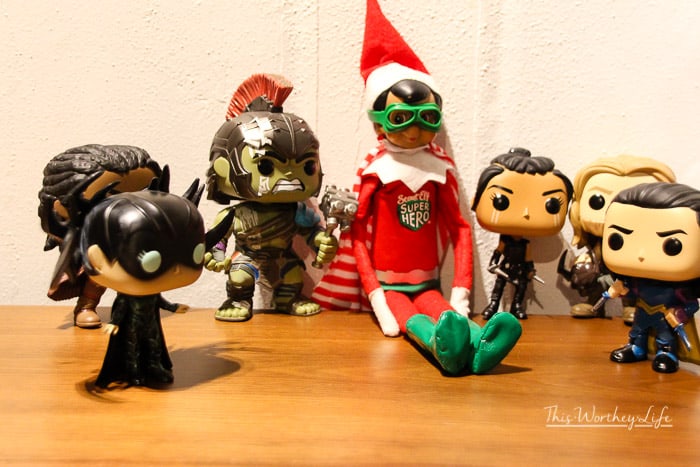 Marvel Elf on the Shelf Names
I can't make this list without referring back to my favorite movie series. Marvel always has amazing names for characters, and of course, your Elf is a great choice for adding a superhero to your home.
Bruce
Carol or Clint
Gamora or Groot
Hank or Hope
Jessica
Loki or Luke
Natasha or Nick
Odin
Peter
Sam, Scott, Steve, or Steven
Thanos, Thor, or Tony
Wanda
Vision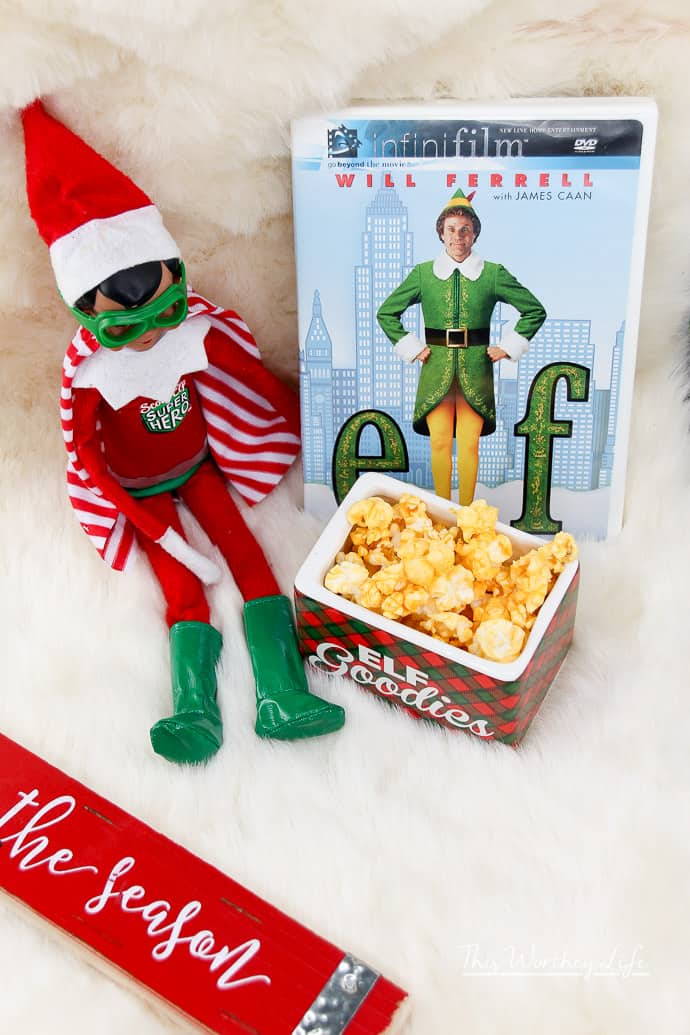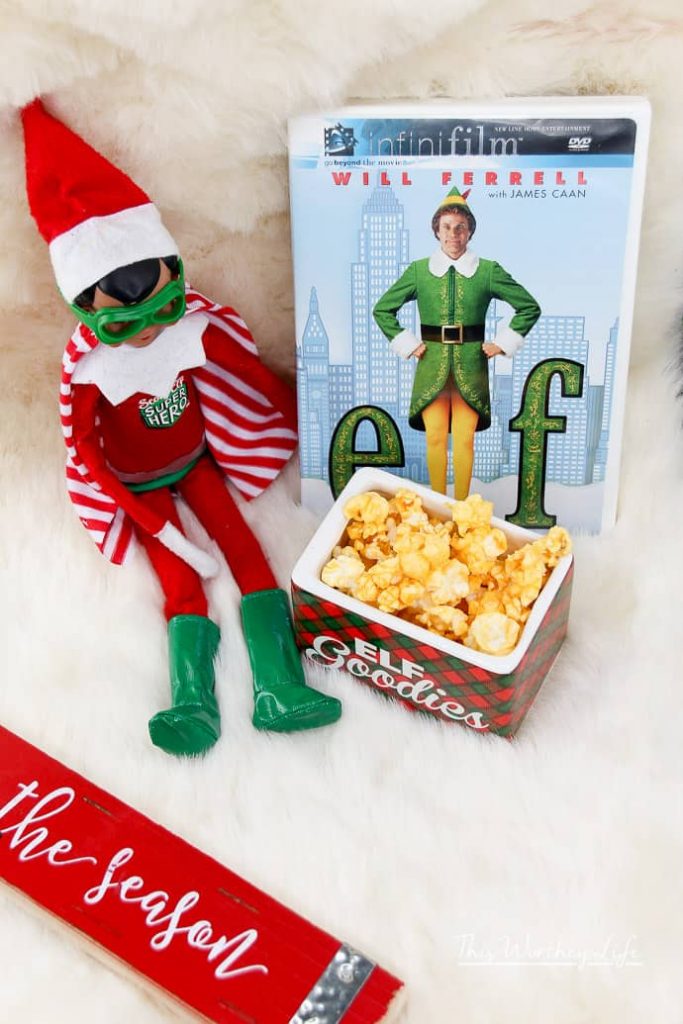 Classic Disney Movie Character Name Ideas
Disney movies always have tons of fun ideas for names! Here are just a few that might be popular this year!
Ariel
Bambi, Belle
Cinderella
Daisy or Donald
Gaston or Goofy
Elsa
Flynn
Jafar or Jasmine
Maleficent, Merida, Mickey or Mulan
Nala
Ralph
Scar or Simba
Ursula
Vanellope
The Best Star Wars Characters Names
Star Wars is always a hit for fun names, and this list has several great options for you to choose from! I love the unique names from the movies and that kids will enjoy them even more.
Anakin
Chewbacca
Darth
Finn
Han
Jabba or Jar Jar
Kylo
Lando, Leia or Luke
Maz
Obi-Wan
Padme', or Poe
Rey or Rose
Shmi
Wedge or Wicket
Yoda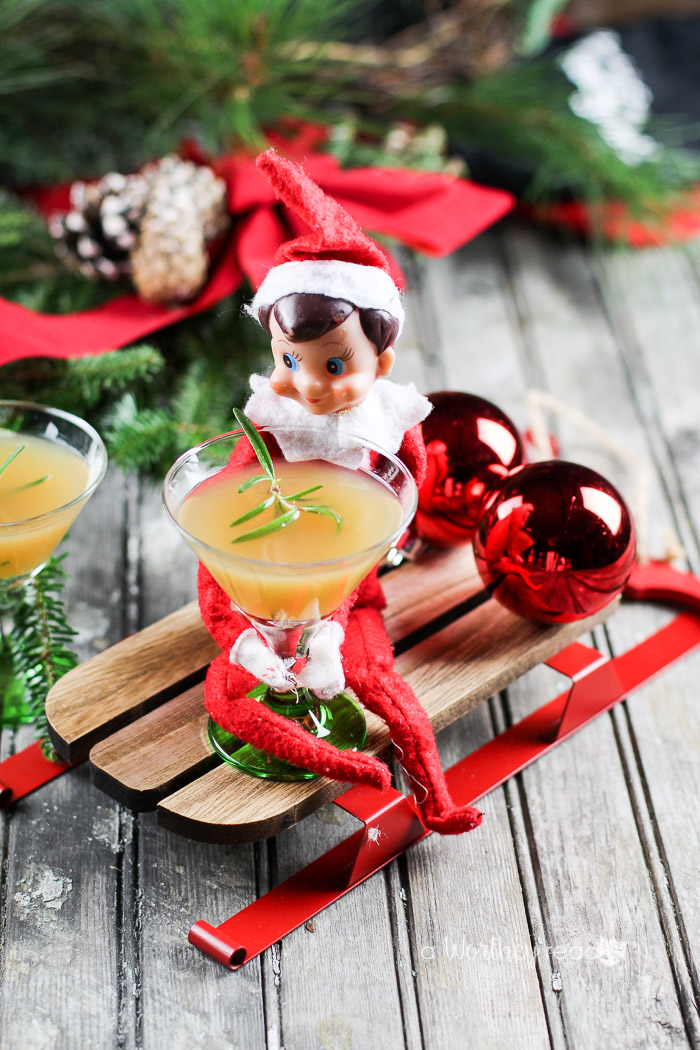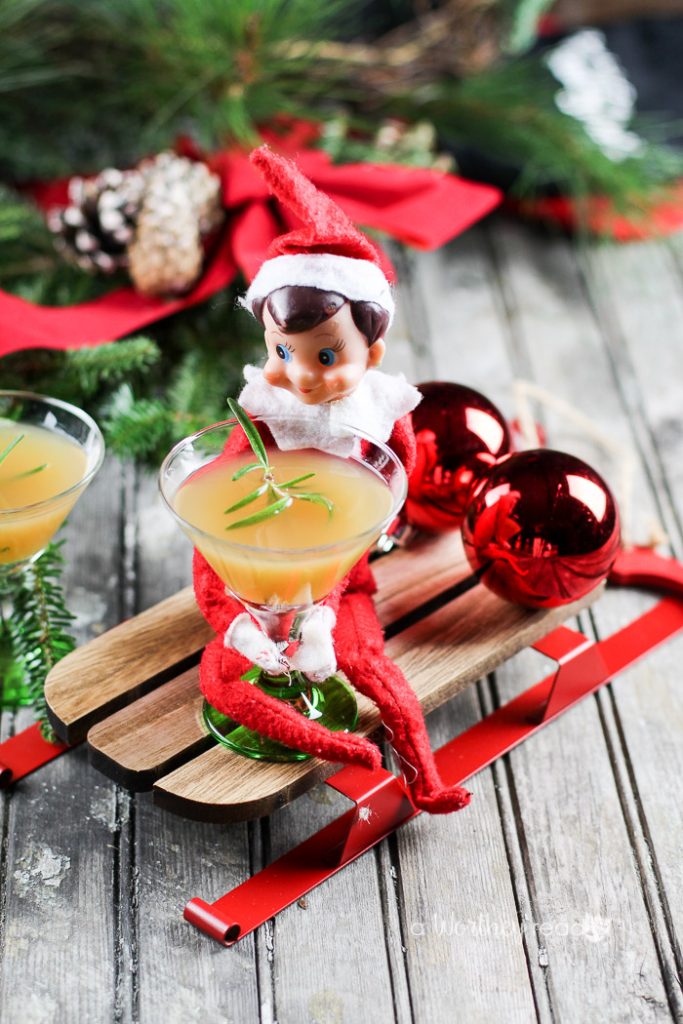 More Elf on the Shelf Tips & Tricks
You will have so much fun with your Elf this year! There is truly nothing like seeing the excitement and wonder on your children's faces each day as they see the next place their Elf has landed. You can make this a project that is fun and whimsical for kids, goofy for everyone, or even naughty for the adults!
Take advantage of this list of Elf on the Shelf Returns ideas or some of the best Elf on the Shelf Instagram Ideas to get started on creating a fun routine with your Elf. Check out these Elf on the Shelf Poses to make your Elf even more fun each day. Next, you'll want to be prepared with the Elf Goodbye letter for when it is time for them to return to the North Pole.