Family Vacation Idea: Branson Missouri | Travel
This is our 2nd day enjoying all the things there is to do in wonderful Branson, Missouri. We couldn't ask for more agreeable weather. This is a good problem to have and we're enjoying every second out of it with so many things to do in Branson. But instead of being overwhelmed, we just keep telling ourselves we do as much as we can now but we're definitely planning a return trip to continue ticking off our Branson To Do List.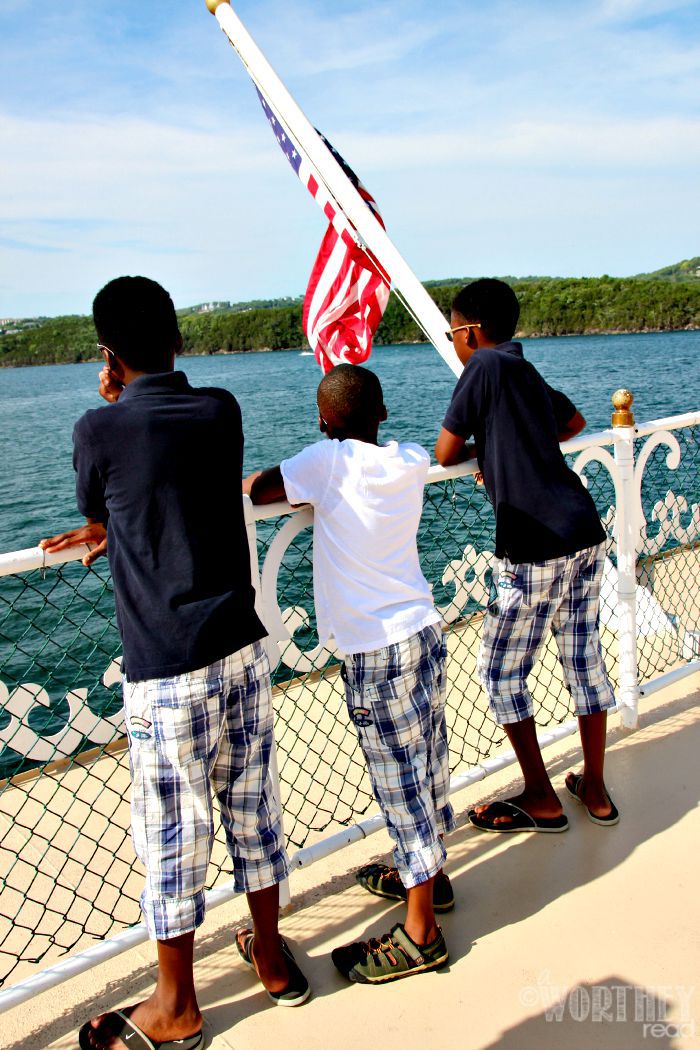 Right now though we're stopping in at a Branson favorite, the McFarlain's Family Restaurant. There are a few to know about this great family restaurant. First, the food is good. When ordering from the menu pay special attention to the menu items printed in blue with the large M Signature logo to the right. Those are the most popular dishes, so if you're having trouble choosing McFarlain's signature selection makes it easy and worry-free.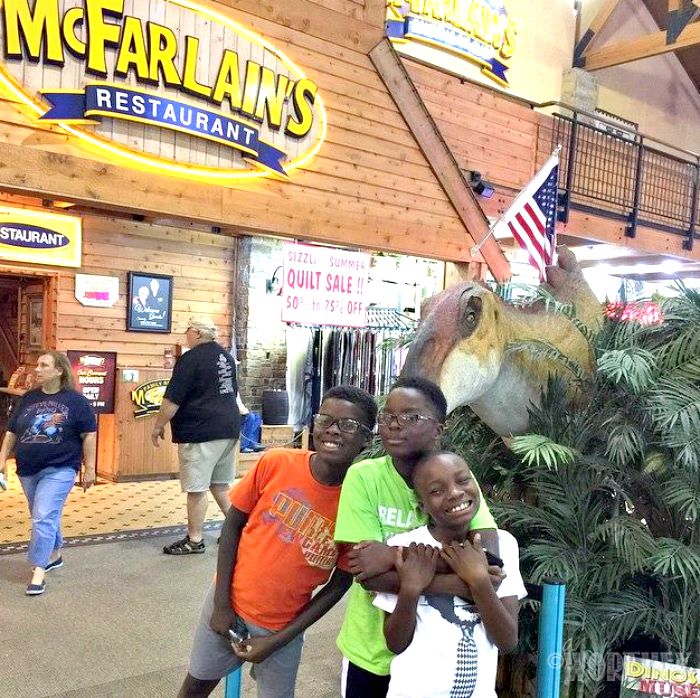 Second, I must warn you about the "Joke Table," because no one warned us and we thought we were losing our minds. After our food arrived and we were busy eating our delicious food, (at first we didn't notice) but little by ever so little our table was rising. Our youngest boy noticed it first saying, "Um I think our table is moving…" and sure enough the tabletop was from his perspective, chest level. Our waitress comes over and explained to us that this is one of the may "Joke Tables" they have around the restaurant. We were also told the table would get only a little higher before it started to go back to its normal height. But.. before it goes back down, you have to sing a little song! That was fun!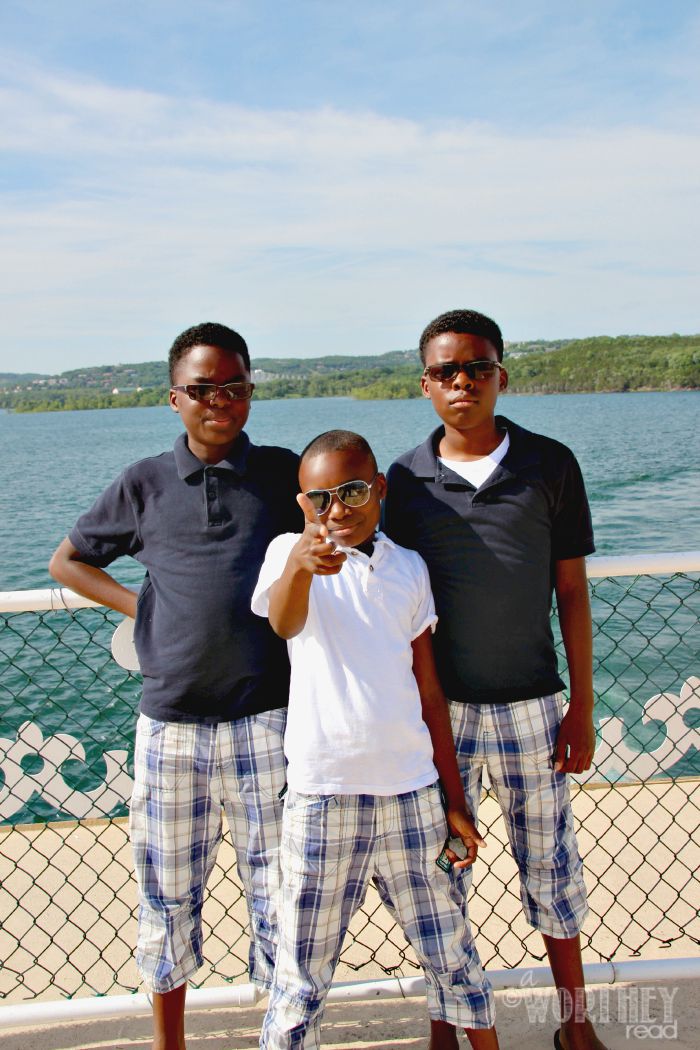 After lunch we have a few hours to enjoy some go-cart racing at Wild Woody. The boys had a blast racing each other, they were having so much fun the wife and I jumped into a couple of cars and joined in the racing shenanigans. This activity is a must for those like to unleash their inner Dale Earnhardt, Jr and you don't have to worry about getting a speeding ticket.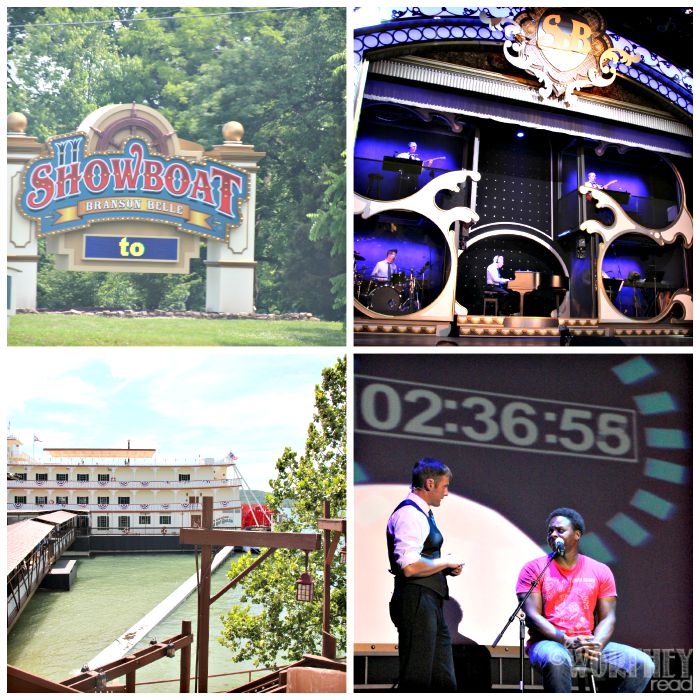 Later, we shipped out on the Showboat Branson Belle and this is an incredible experience. This is a full-on riverboat but instead of tooling up and down the Mississippi, the Showboat Branson ferries guests around Table Rock Lake near Branson, Missouri. The lake is landlocked by the Table Rock Dam on one side and the Beaver Lake Dam on the other side. The Showboat Branson Belle is a one of a kind fun experience.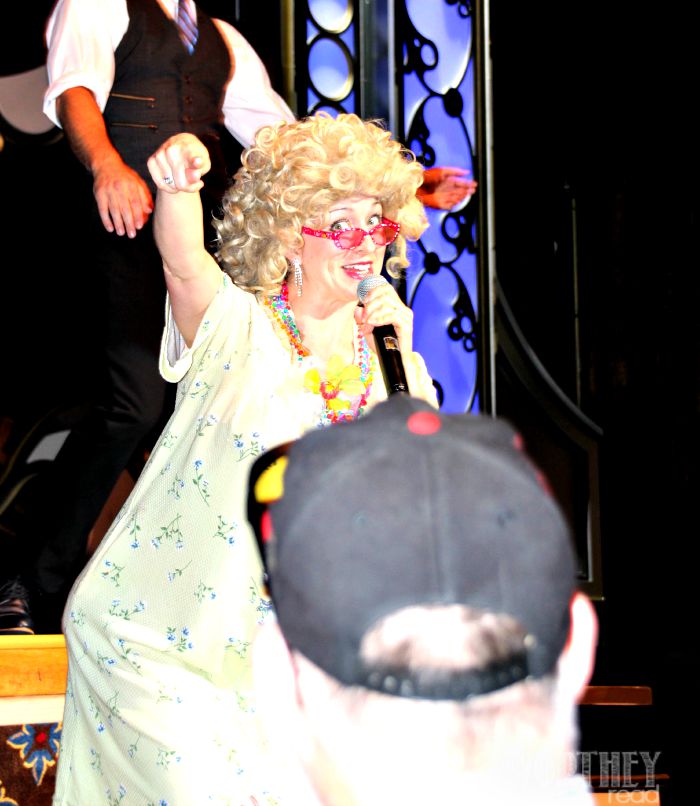 The dinner variety show is one of the best we've seen so far, with top-notch entertainment and something for everyone. The show is hosted by resident funnyman and above par magician (understatement) Christopher James and also includes a five-member "Boy Band" known as the Show Men, a trio of amazing tap dancers, a solo vocalist and in-house band. Plus, there is lots of audience interaction. Here are several things you may want to know about the show:
Cruise lasts approximately 2.5 hours
Cruise price includes dinner and show
Appropriate for All Ages
Video Cameras are Permitted
Restaurant and Gift Shop On-site
Handicap Seating Options Available: Wheelchair Seating, Aisle Seating, Limited / No Stairs Seating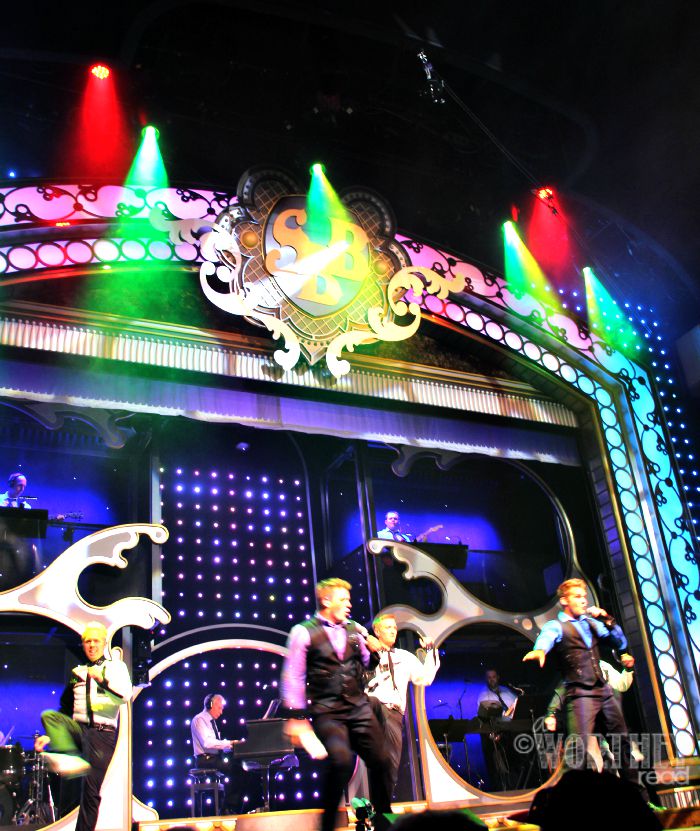 At the show's intermission guests can mill around the riverboat and explore the four decks and Gift Shop. This is a big watercraft and I had to keep reminding myself that I was really on a boat, because it is such a smooth ride you'll swear you're not moving. The crew also let guests into the wheelhouse and you can meet the riverboat captain. Our boys loved it and asked all kinds of questions. This is a beautifully maintained boat, we took lots of photos. (probably too many), but in our defense, the views were just too amazing and very hard to pass up. Also, time goes by fast when you're having fun. When the show was over it was hard to believe we just spent 2 1/2 hours on a boat in the middle of a lake. So, if you are up for a good time filled with comedy, dancing and singing this is a perfect family pick.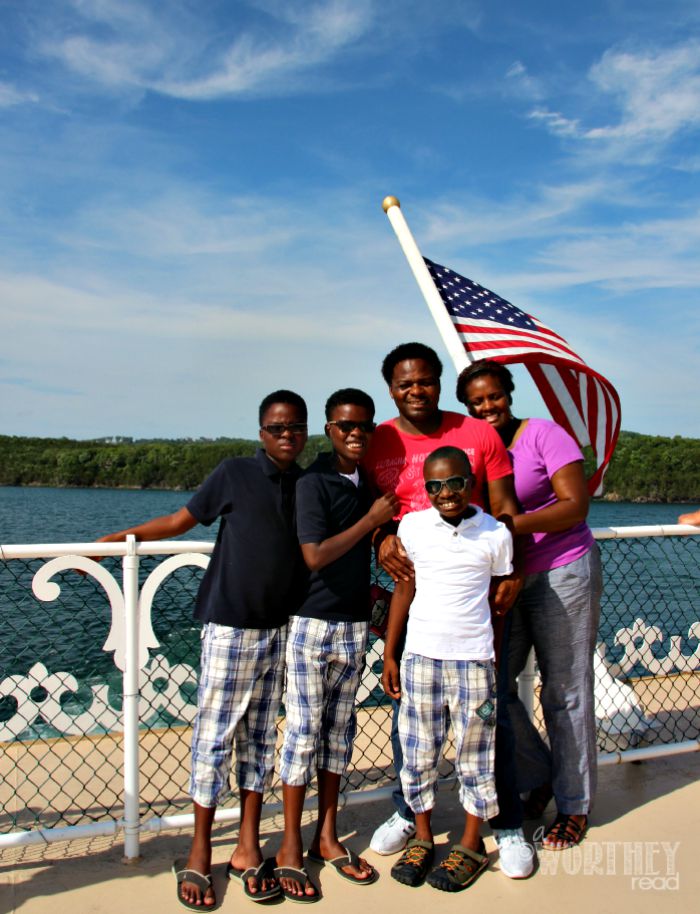 Continue reading our Branson, Missouri experience here.
____________________
Love to travel? Looking for tips on what to do in Branson? Be sure to check out the travel section of the blog!
Here on A Worthey Read you can get more in-depth of our travel adventures and more travel tips!
Disclaimer: I received complimentary tickets and discounts at the above establishments to facilitate this travel review. However, all thoughts and opinions are original work and 100% my own.