A fun and sweet frozen kid-friendly drink to try is our frozen cherry limeade drink. Mixed with lemon-lime soda, frozen limeade, cherry limeade juice, and fresh cherries, this sweet and tangy drink is one to give a try soon!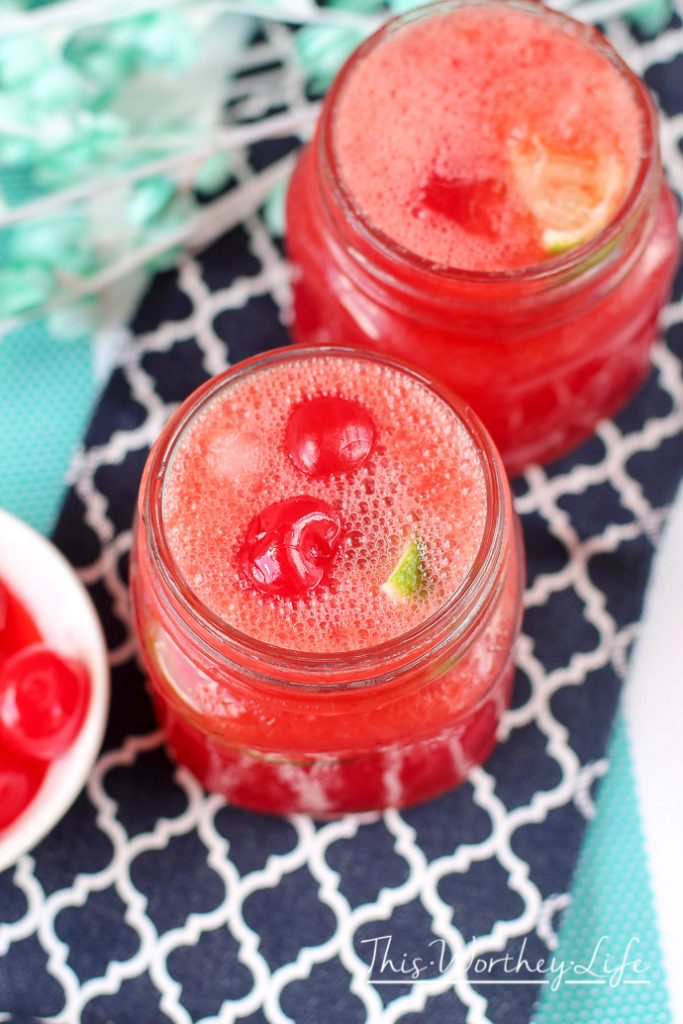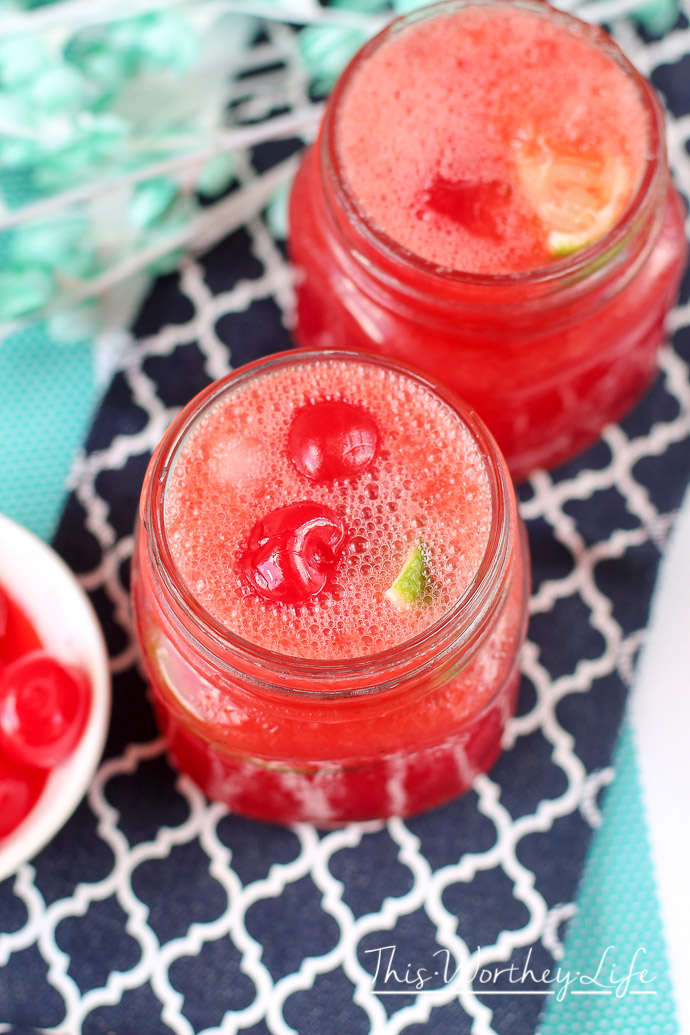 With the hot temps up in the 90's, I'm doing my best to find ways to keep us cool. One of the ways we keep cool is frozen drinks. The boys love when Derrick or I come up with fun mocktails and kid-friendly drink recipes. Here is one I made last summer that the boys LOVED! It's perfect to serve at a birthday party, girl's night out party, BBQ outing, or just because you want something cold and sweet!

Frozen Cherry Limeade recipe
Ingredients:
1 can of frozen limeade ( I let it thaw out for 5 minutes)
1 cup of ice
8 oz of lemon-lime soda
5 oz of cherry limeade ( I used a store-bought option, but you could make this yourself by finding recipes on Pinterest)
4 oz of the juice from a jar of maraschino cherries
sliced limes
a handful of maraschino cherries
Directions:
Mix the lemon-lime soda, cherry limeade, and cherry juice into a cocktail shaker and shake for about 15 seconds.
Add these ingredients, along with the frozen limeade, cherries, and ice into a blender. I set it on the crush option and blended for about 30-60 seconds.
Pour into mason glasses or something similar.
Add a few maraschino cherries and sliced limes.
Serve.
*because you are using one can of limeade, you may want to adjust the taste (making sure it's not too tart) by adding a little more cherry limeade or lemon-lime soda.
This will serve 4-6 cups of frozen cherry limeade.
Here are a few more fun and kid-friendly frozen drinks:
Bluebarb Frozen Slush {mocktail + cocktail rhubarb slush ideas}
Frozen Blue Rose Mint Julep Mocktail Recipe
Mater Frozen Motor Oil Kid Drink
Frozen Cherry + Blackberry Mint Julep {virgin}