The movie Frozen is all the craze of late. While I do enjoy the movie, there's only so much of "Let It Go" I can keep hearing.
Thankfully in a house of all boys, I'm only subject to watching this movie about once every six weeks. Whew.
However, if your kids are into the Frozen Craze or just want a fun Christmas related activity to do with the kids over Christmas break, this one will be fun! A totally edible Christmas treat!
So while you sing Let it go, Let it go…. here's your Christmas edible treat!
Frozen Inspired White Chocolate Candy Ornaments ­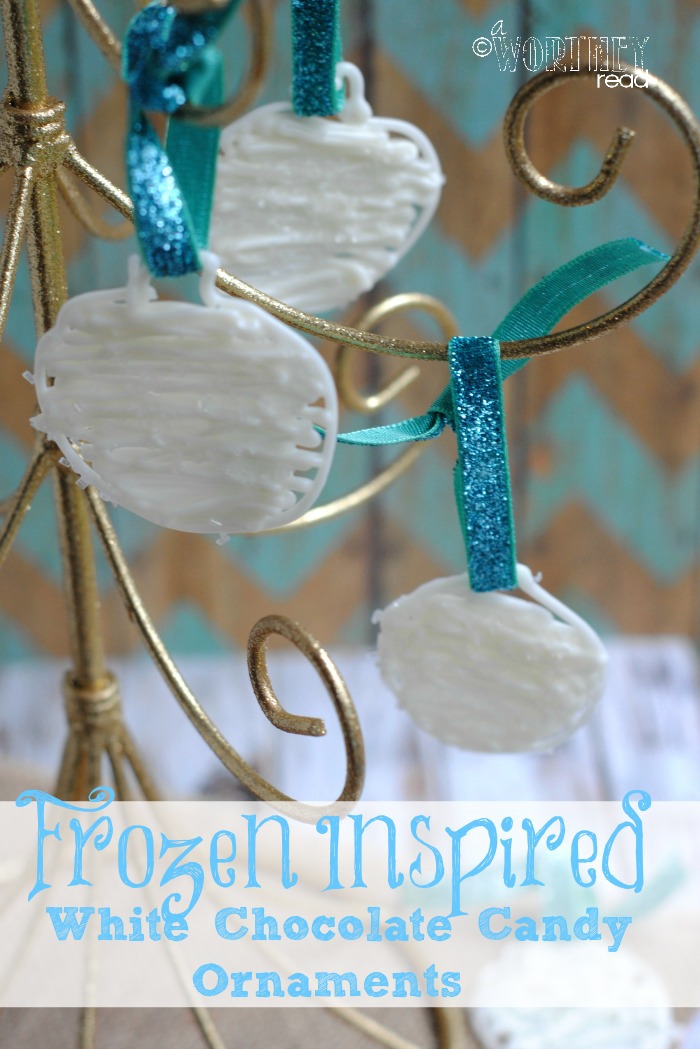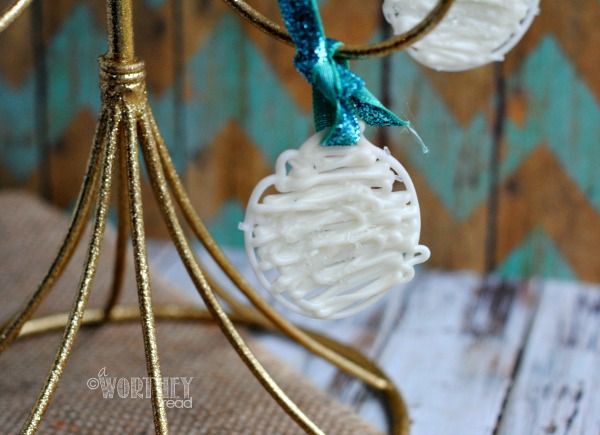 Directions ­for Frozen Inspired White Chocolate Candy Ornaments
1. Pour the white candy melts (6 oz) into a microwave safe dish. Heat the melts in the microwave
in 30 second increments. Stir every time the microwave stops. Do this until the candy is fully
melted and allow the chocolate to cool a few minutes.
2. Scoop the melted chocolate into the small sandwich baggie. Squeeze the extra air out and make
a small snip in the corner using the scissors.
3. To make the chocolate ornaments simply squeeze the sandwich bag gently and make a circle of
white chocolate (see photo). Once your circle is mad you can go back and forth with the baggie
filling it in (see photo).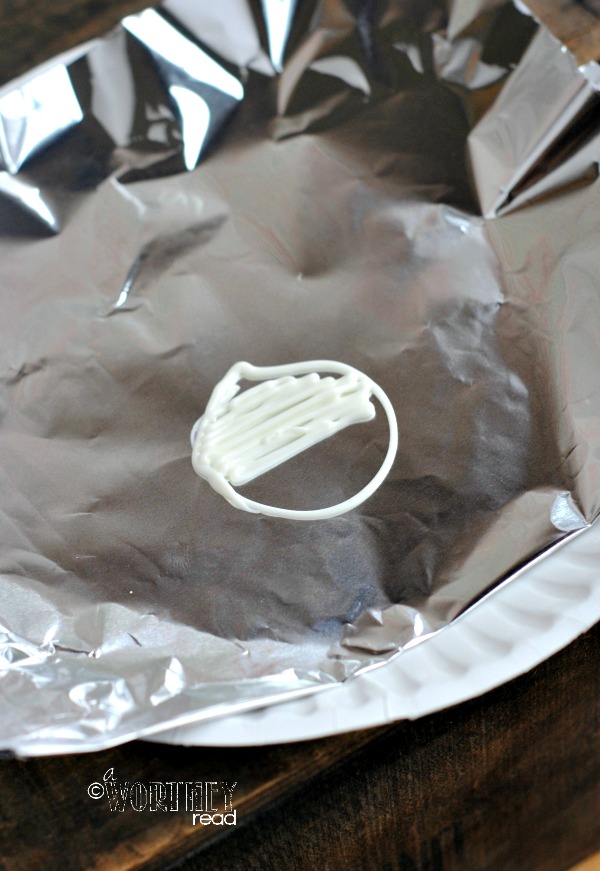 Make a small loop at the top of the chocolate ornament for the ribbon or twine if you wish.
4. Repeat, using the rest of the chocolate.
Place the ornaments in the fridge to harden and then cut and loop the ribbon onto the ornament
(again, optional).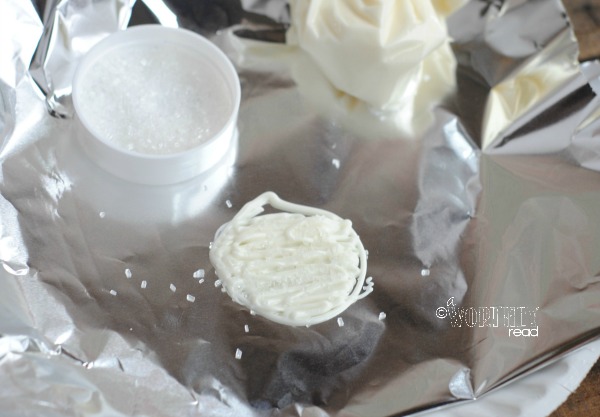 Store in the fridge until ready to serve.
*You should be able to make 20 or more, 3" ornaments using the white chocolate.