Use our tips to plan your Halloween party. With our Halloween Cocktail idea, plus entertaining tips, you'll pull off a great party, along with a Halloween drink using Whiskey and Coca-Cola®.
This post has been sponsored by The Coca-Cola® Company and SheSpeaks. (Msg for 21+)

Dead-Eye Whiskey Halloween Cocktail Idea + Entertaining Tips
It's October, and I'm sitting here trying to figure out where did this year go?
I say this every month, but the end of the year is here! And when October rolls around, this means only one thing.
It's officially the holiday season.
Halloween kicks off to the most wonderful time of year, but it's somewhat sad we have to wait until the end of October to start celebrating.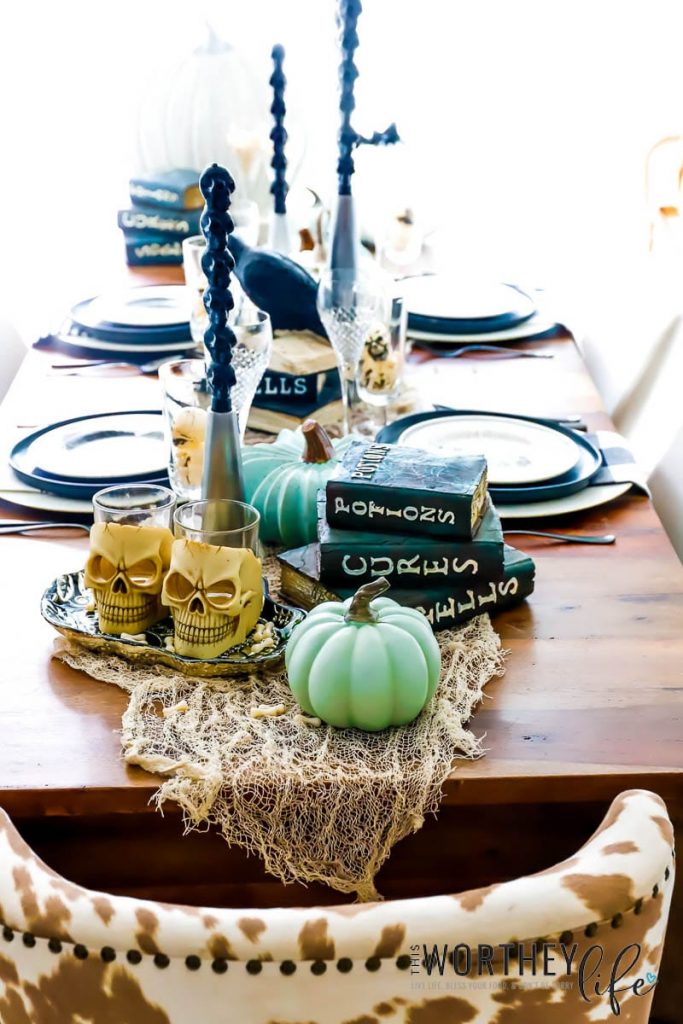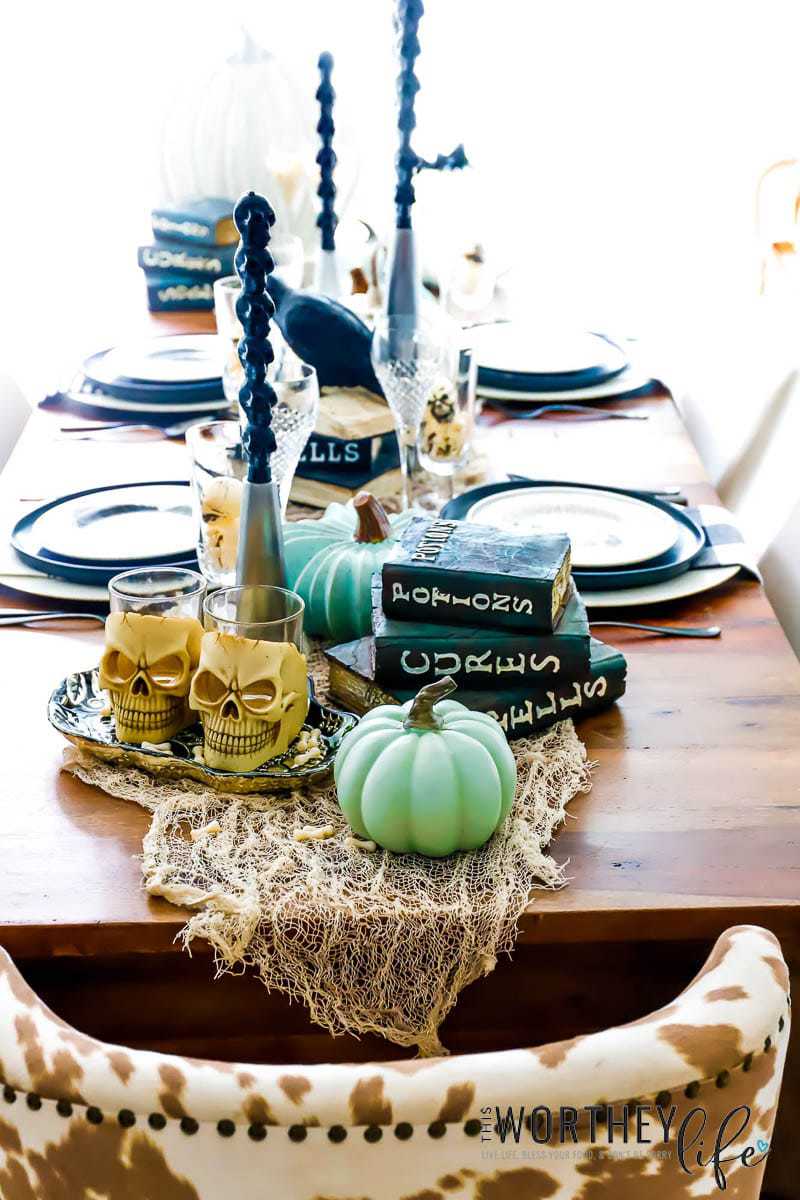 However, if you know me, I don't care about sticking to the season's rules, and we've had Halloween decorations up since September.
Besides Thanksgiving, Derrick's favorite holiday is Halloween, so he's always looking for the best ways to celebrate!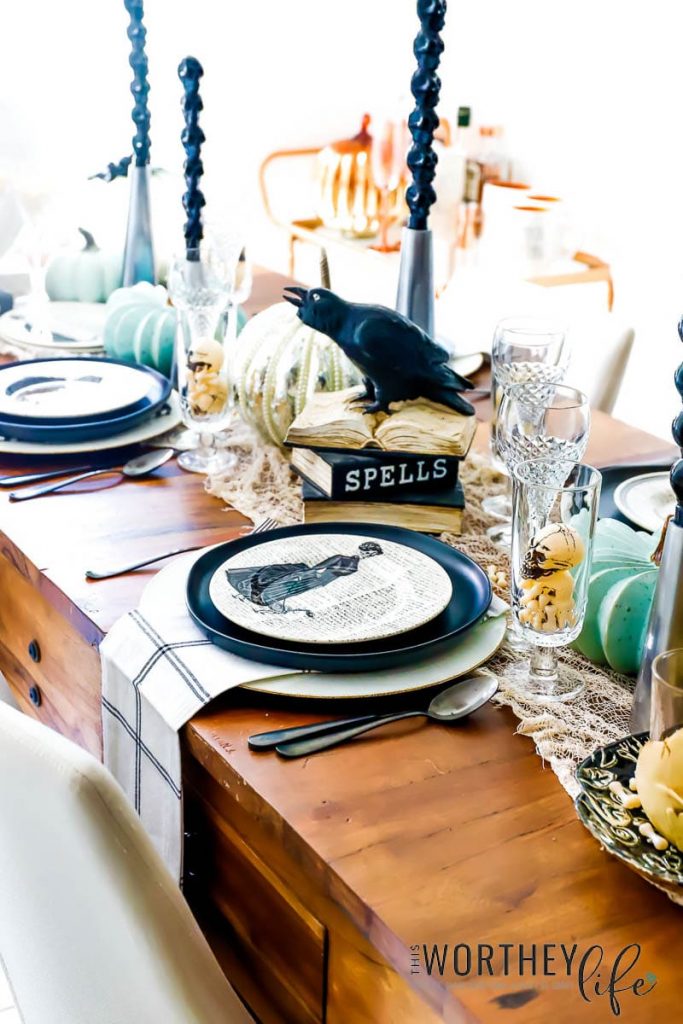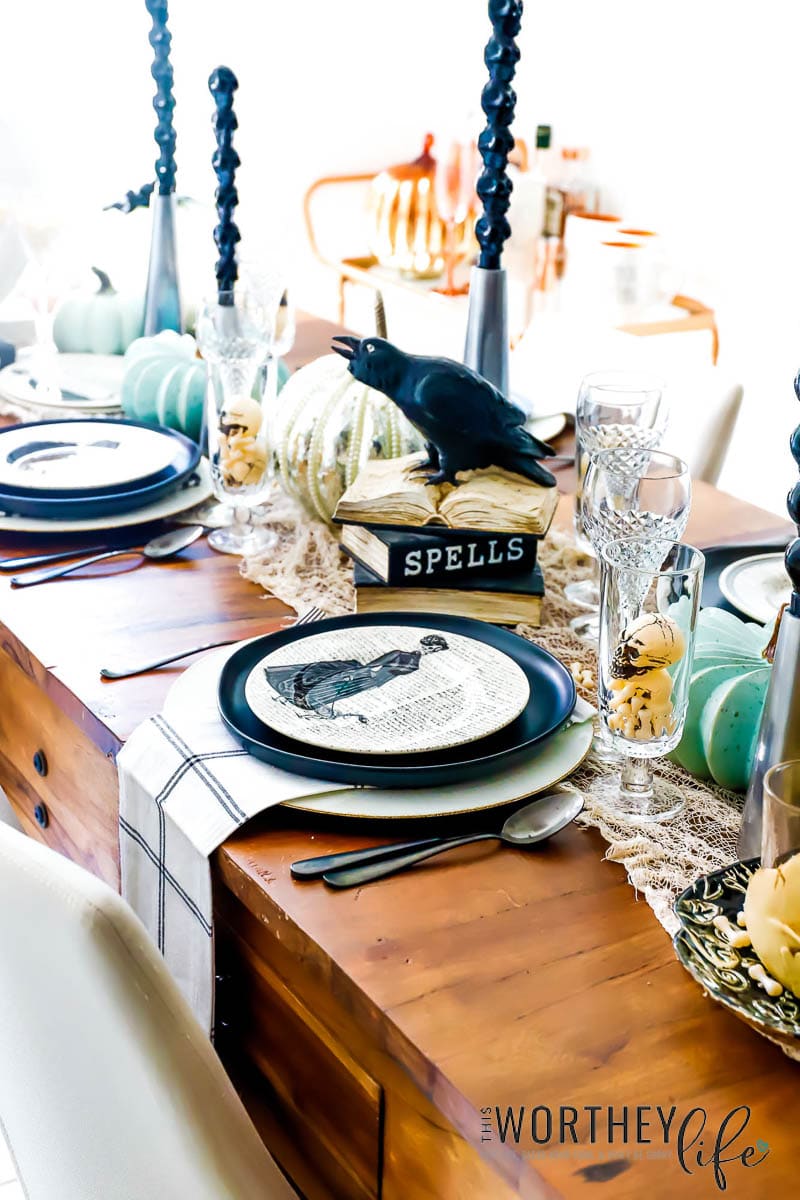 If you're one of those who love to celebrate but may not go all out on doing the most, this post is for you!
Today, Derrick and I will show you how to put together a fun but simple Halloween party.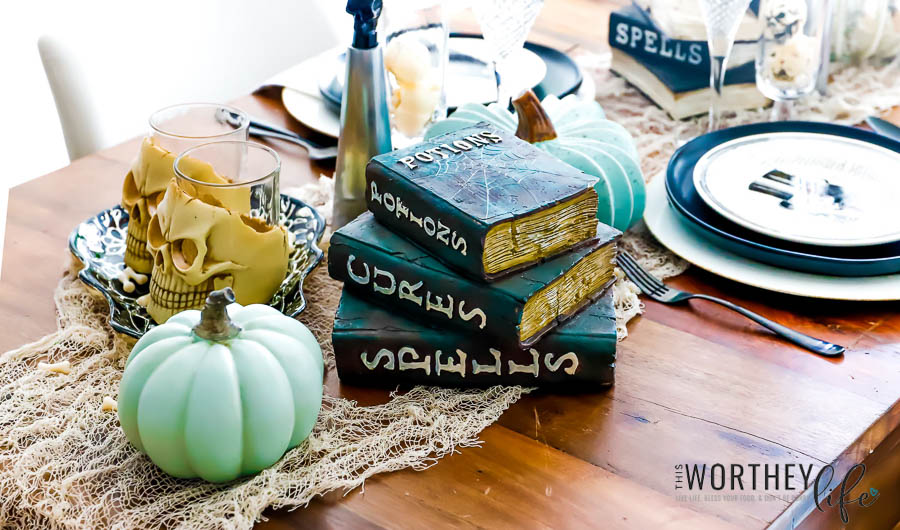 My Halloween tablescape is a Skull theme.
I wasn't interested in doing the most, adding all the horrific gore and scary details, cobwebs, and spending hours putting together this idea.
This simple tablescape celebrates the season, yet it is still classy.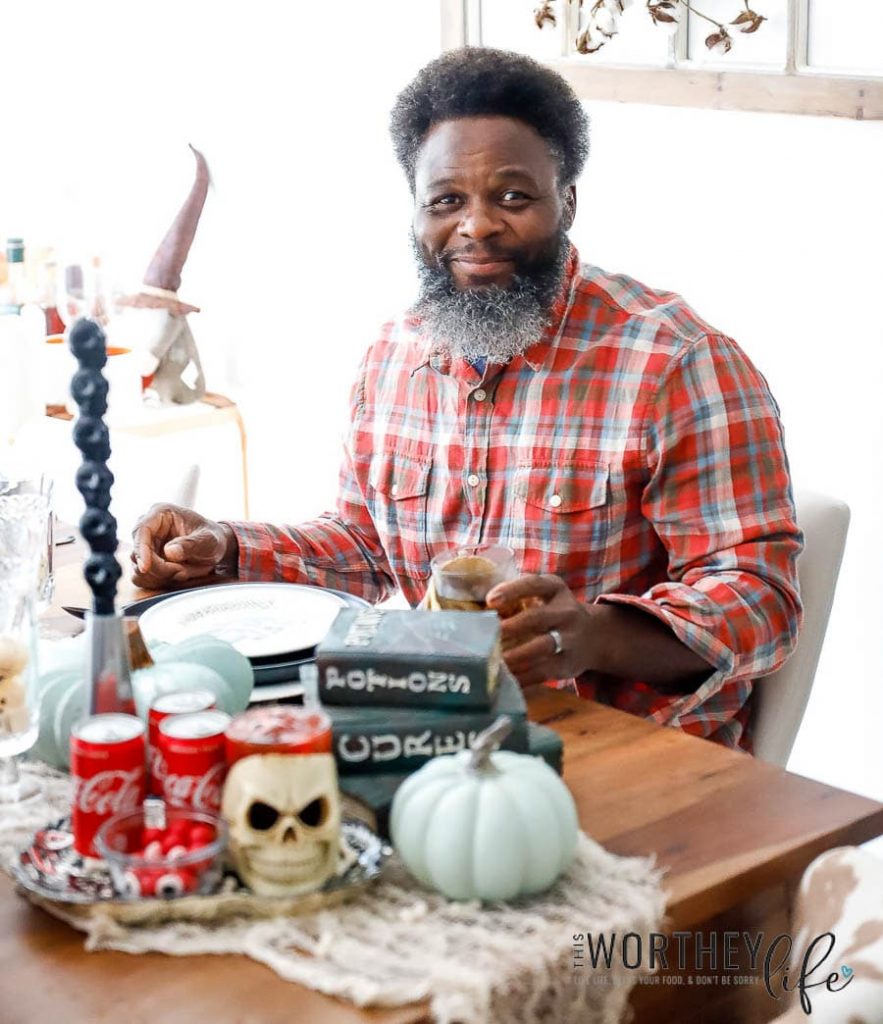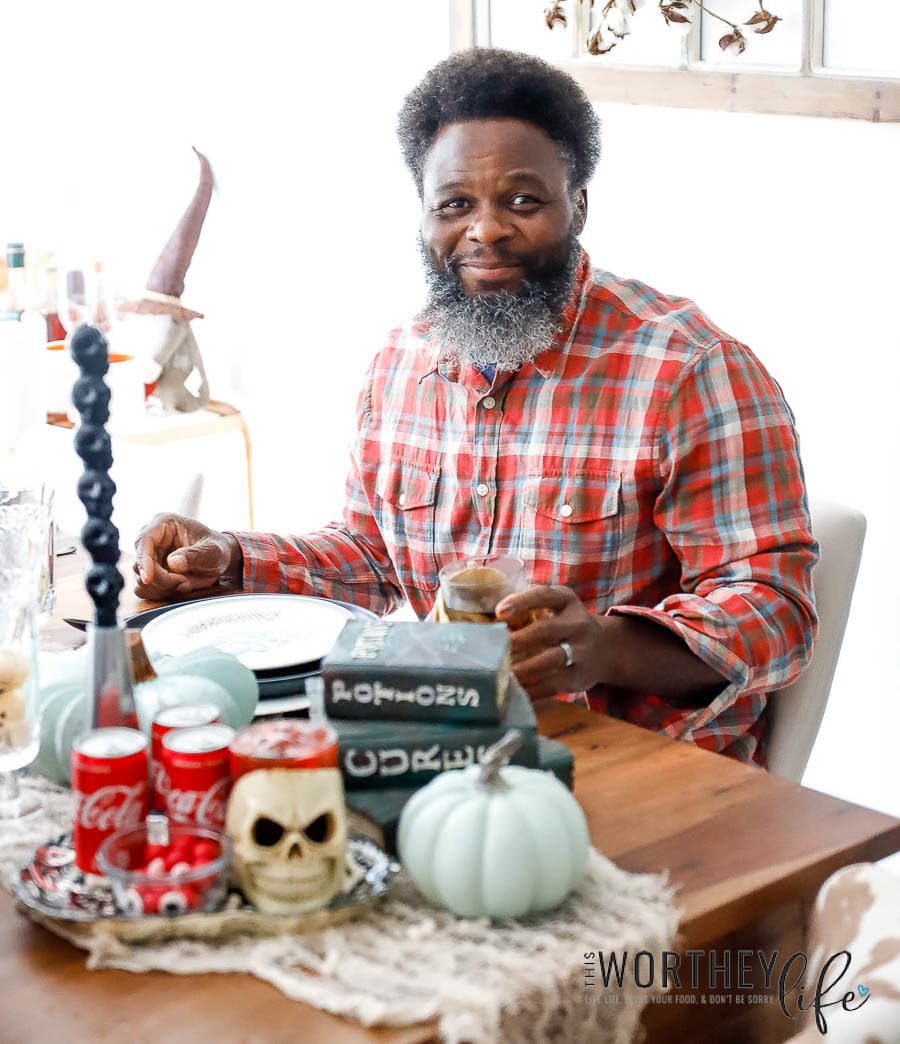 Derrick pairs a themed drink made in two ways- a whiskey and a non-alcoholic version.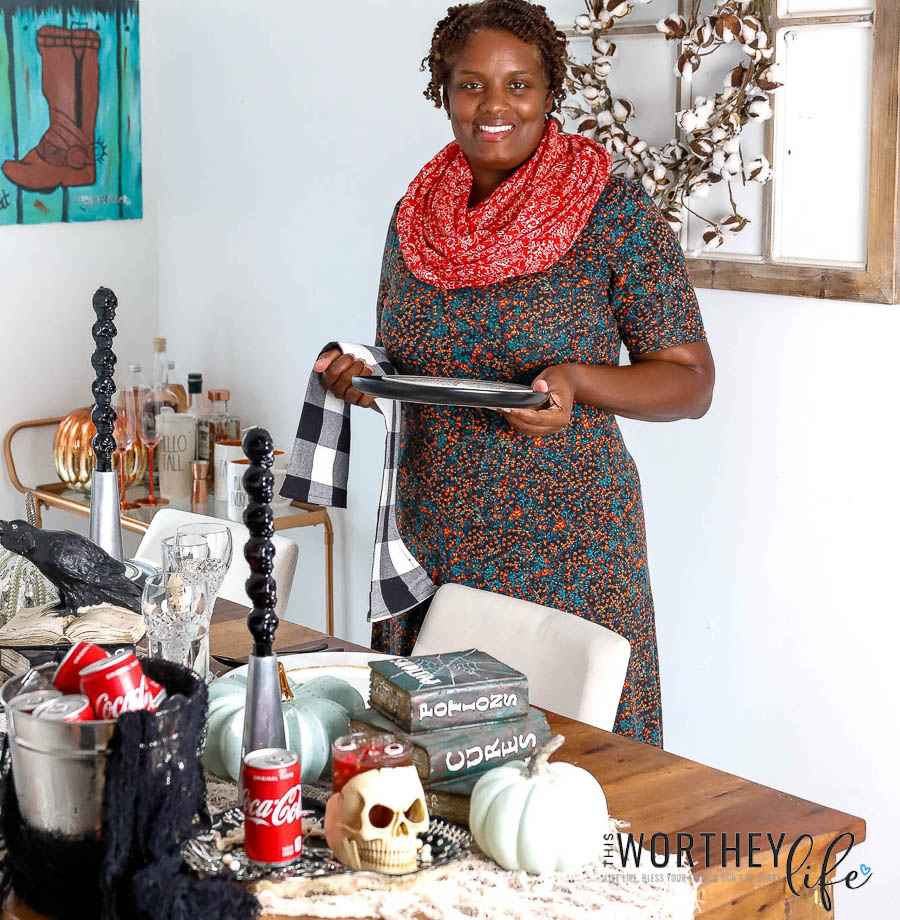 Halloween Entertainment Tips for a successful party:
But before we start the party, here are our tips on having a successful Halloween party.
Invite guests who love to celebrate Halloween. This type of guest will come to the party prepared, adding fun and hype to your Halloween party.

Create a festive atmosphere filled with decorations to match the mood. However, don't feel the need to go all out on the most horrific decorations (unless that's your thing). You can create a classy Halloween party without the extra gore and mess.

Come up with a food menu to match your Halloween theme. Create a simple specialty cocktail worth sipping on during the party. Our Halloween cocktail made with Whiskey and Coca-Cola®, listed below, is a great choice.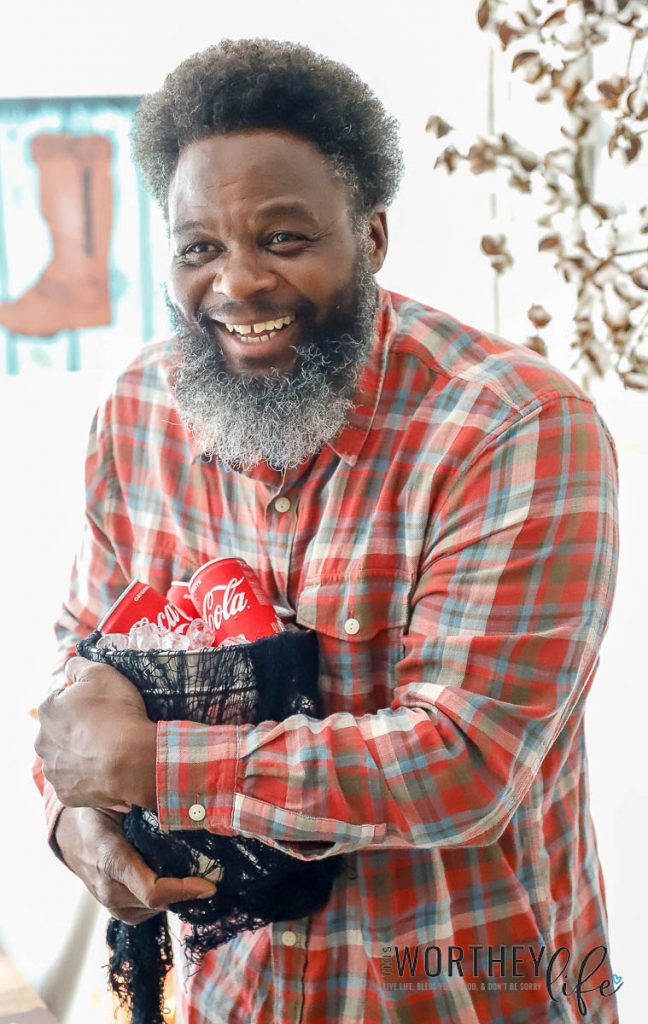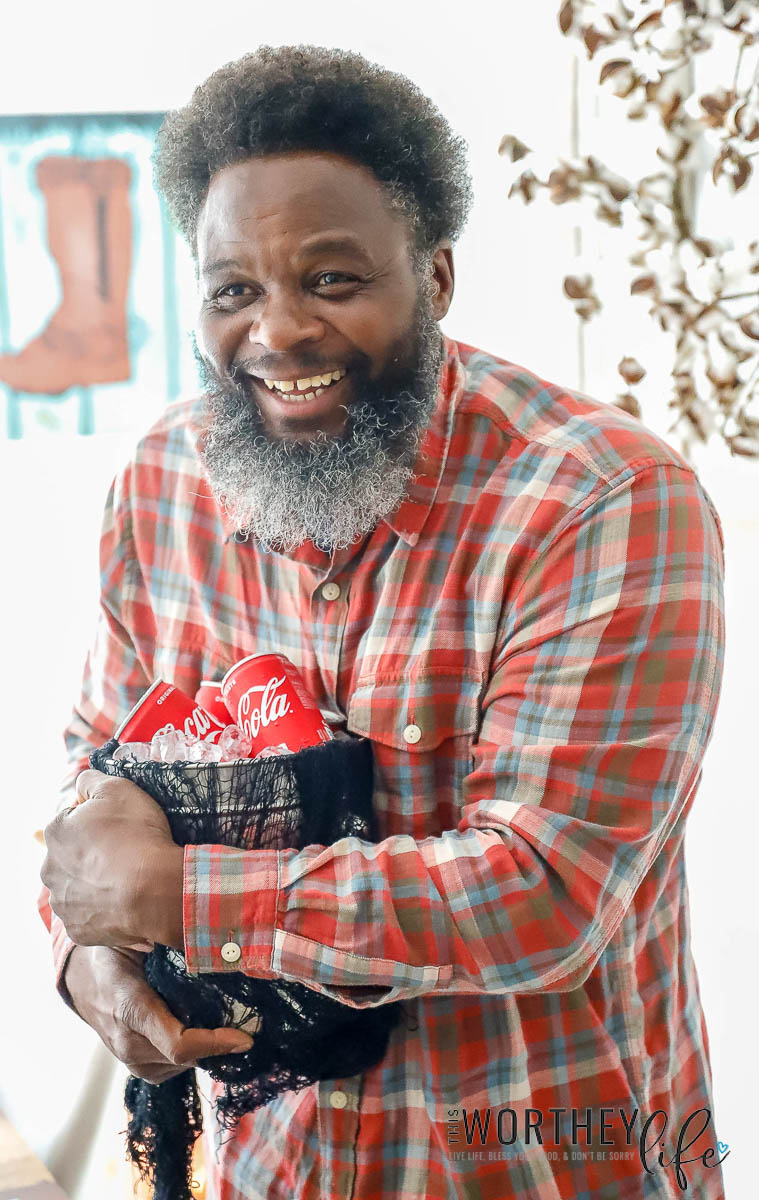 Want to save time on cooking? Have each guest bring a dish to share.

Make a Halloween Playlist before the party.

Come up with a few Halloween party games.

Encourage your guests to dress up and have a contest for the best dressed, most creative, etc.

Create an atmosphere with mood lighting. This is the perfect time to add candles to your Halloween party. I picked up two sets of Skull candles for my party theme to match the rest of the table decor.

Shop at Sam's Club for all your party supplies + decorations.

Not only does Sam's Club carry the necessary paper products for your party, but you can also find big bags of candy, Halloween decorations, and Coca-Cola® products.

If you're short on time, order everything you need from Sam Club's website and pick it up a day or two before the party. I typically like to shop in-store, but when I do, I always check out using Sam's Club Scan & Go app.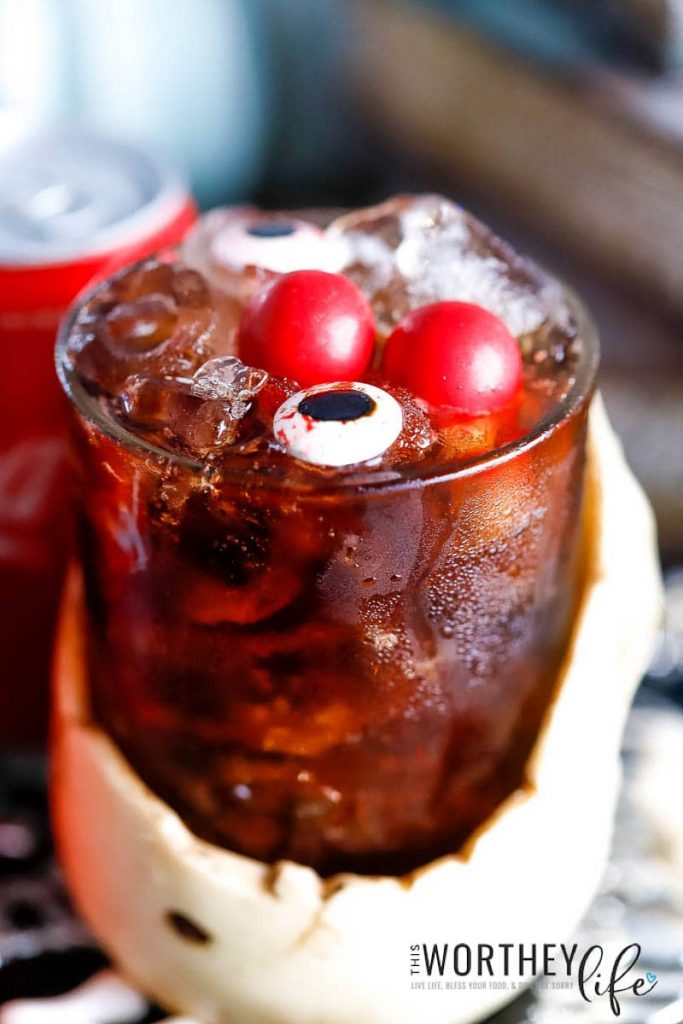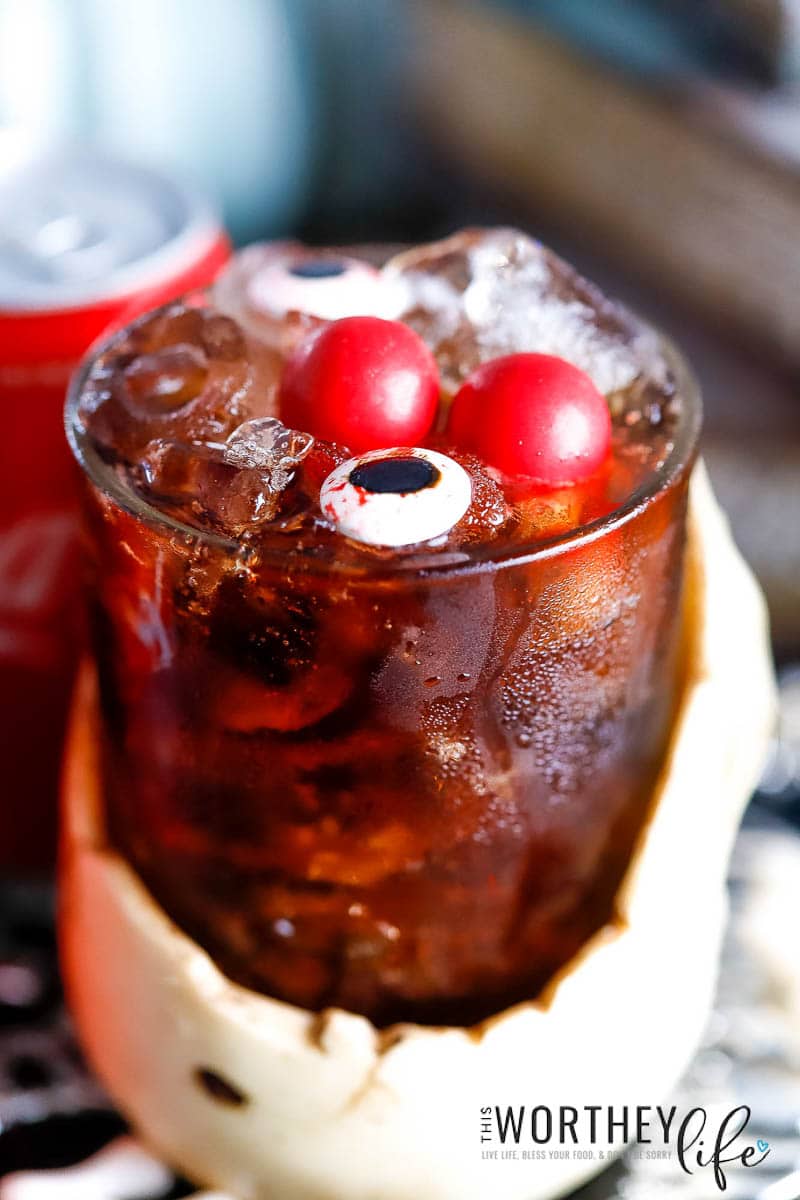 Halloween Cocktail Idea | Dead-Eye Whiskey
One of the many reasons why I love autumn begins with Halloween!
Of course, as a kid, loving this spooky sort of unofficial holiday is easy to do.
I mean, what's not to like about dressing up and roaming the neighborhood for candy?
I still have a soft spot for all things associated with the creepiest day of the year.
The decorations, bonfires, marathon scary movies, and all the good food and drink.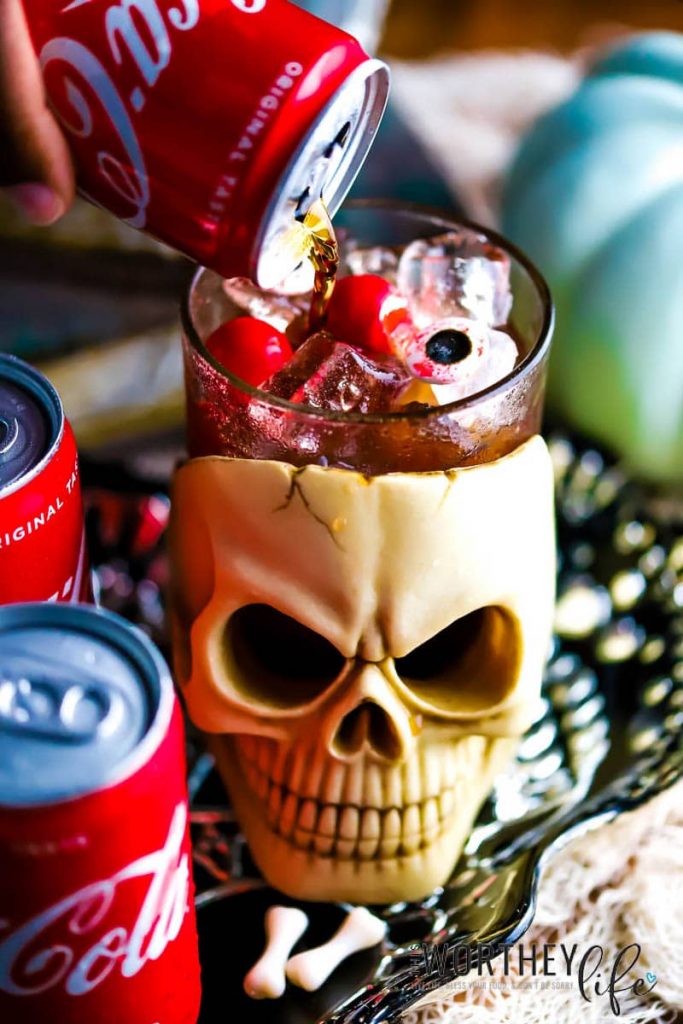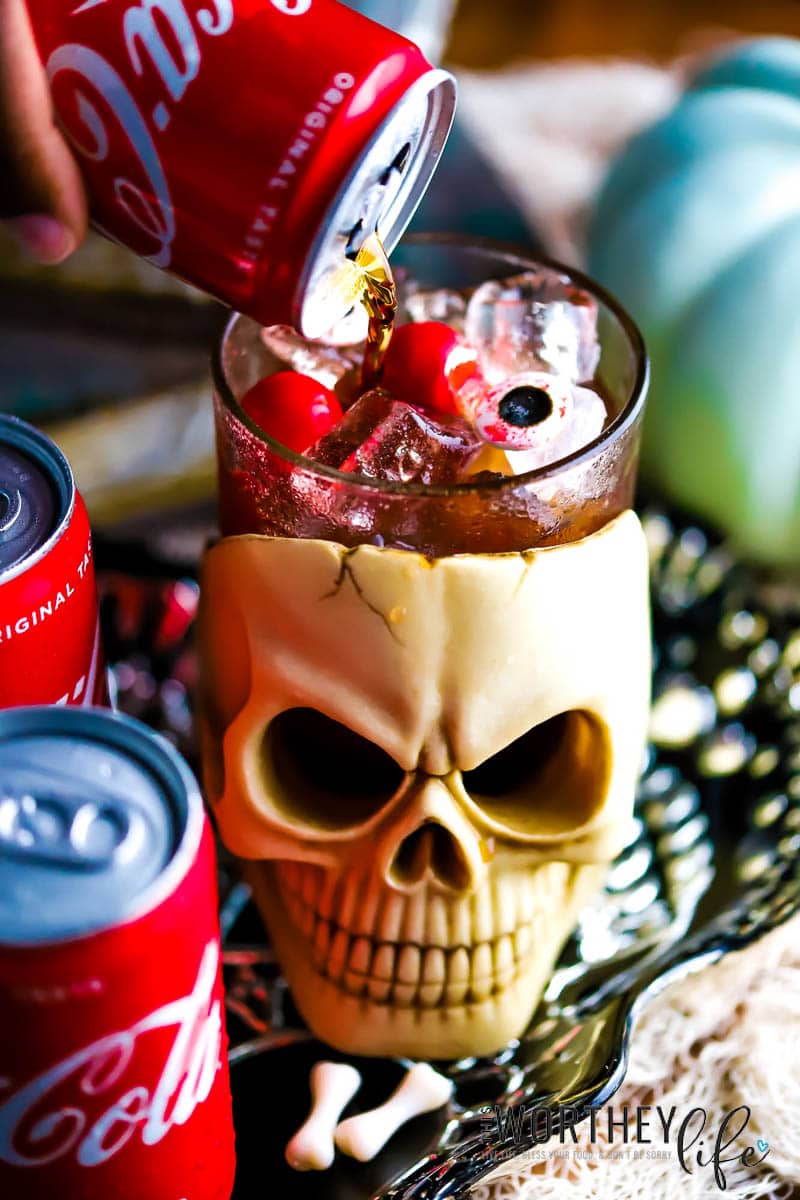 Just for this occasion, I conjured up my Dead-Eye Whiskey made with cinnamon whiskey, ice-cold Coca-Cola®, and topped with fireballs and candy eyeballs.
It's a pleasant mix and spooky enough to make the grade for the most refreshing drink of the Halloween evening.
For a non-alcoholic version, replace the cinnamon whiskey with cinnamon syrup.
So, let's raise a glass to the ghouls and goblins, witches, werewolves, and cheerful ghosts. Cheers!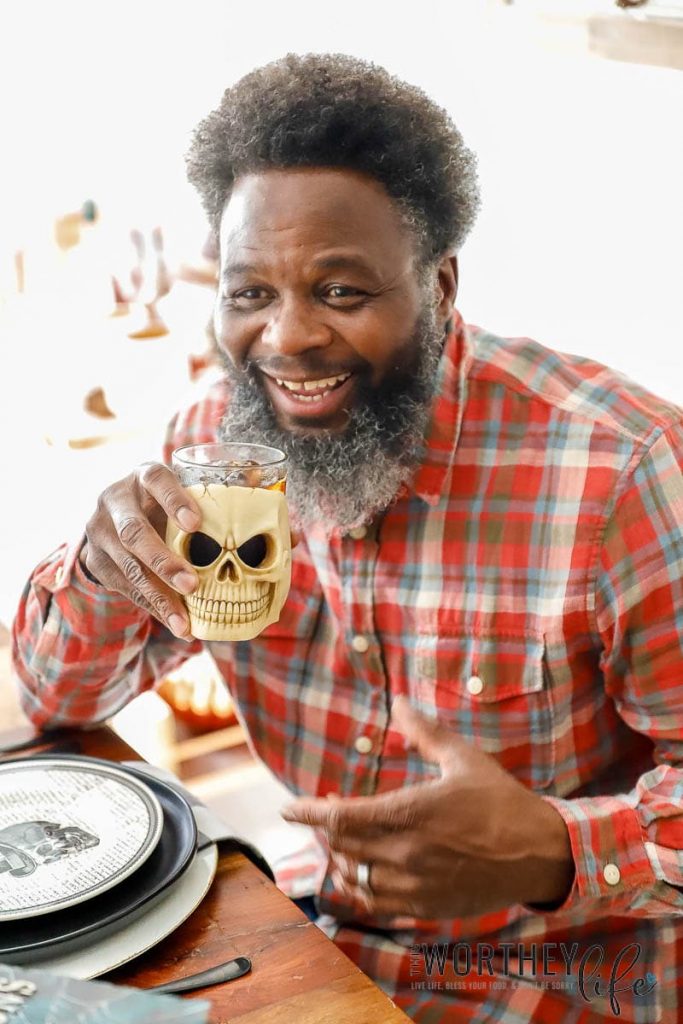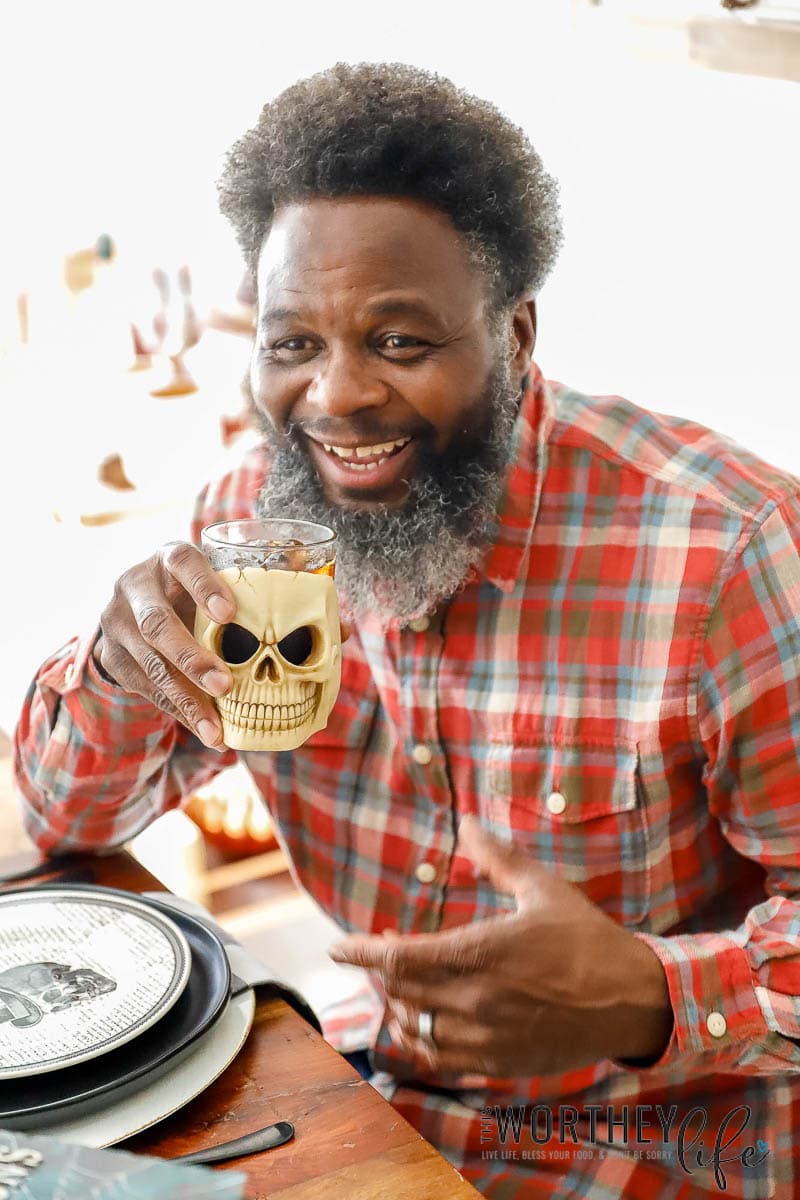 Recipe for 21+
servings: 1
Ingredients:
1 1/2 ounce Whiskey

4 oz Coca-Cola

2 cinnamon jawbreakers

2 bloodshot candy eyes

Ice
Directions on making this Halloween Cocktail Idea:
Into a mixing cup, add whiskey and four ounces of ice-cold Coca-Cola.
Stir well and pour into serving glass over ice.
Garnish with cinnamon jawbreakers and bloodshot candy eyes.
Serve.

We picked up Coca-Cola® Mini Cans – 30 count, 7.5 oz from Sam's Club.
When planning your Halloween party, Sam's Club is the place to buy everything you need, including a variety of Coca-Cola products.
Non-Alcoholic Dead-Eye Whiskey
Ingredients:
4 oz Coca-Cola
1-ounce cinnamon syrup
2 cinnamon jawbreakers
2 bloodshot candy eyes
Ice
Directions:
Into a mixing cup, add four ounces of ice-cold Coca-Cola.
Add one-ounce cinnamon syrup.
Stir well and pour into serving glass over ice.
Garnish with jawbreakers and bloodshot candy eyes.
Serve.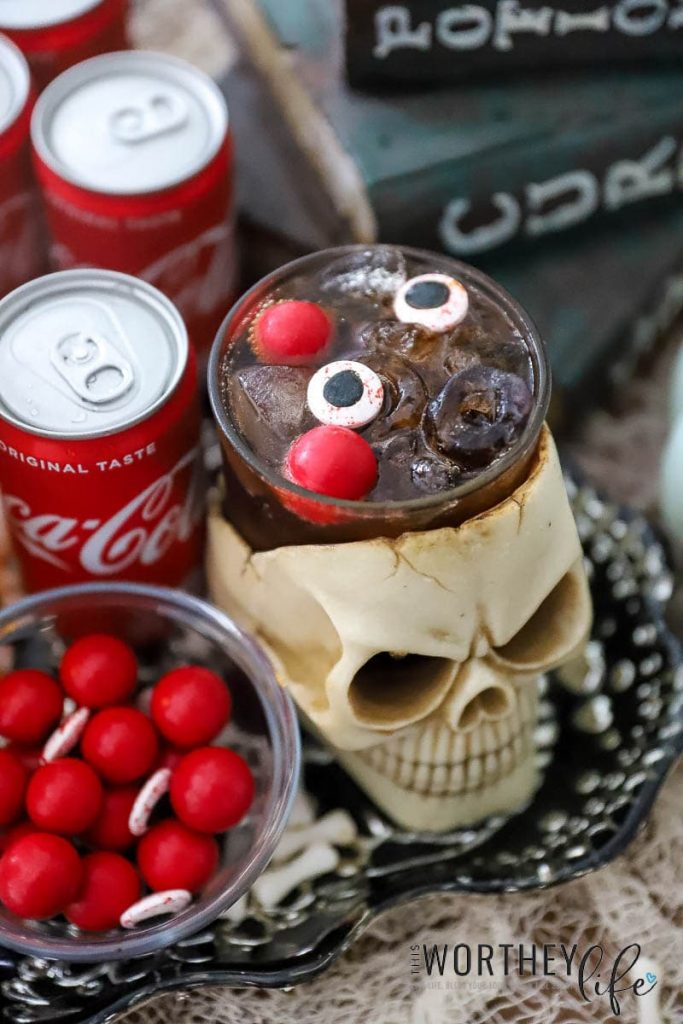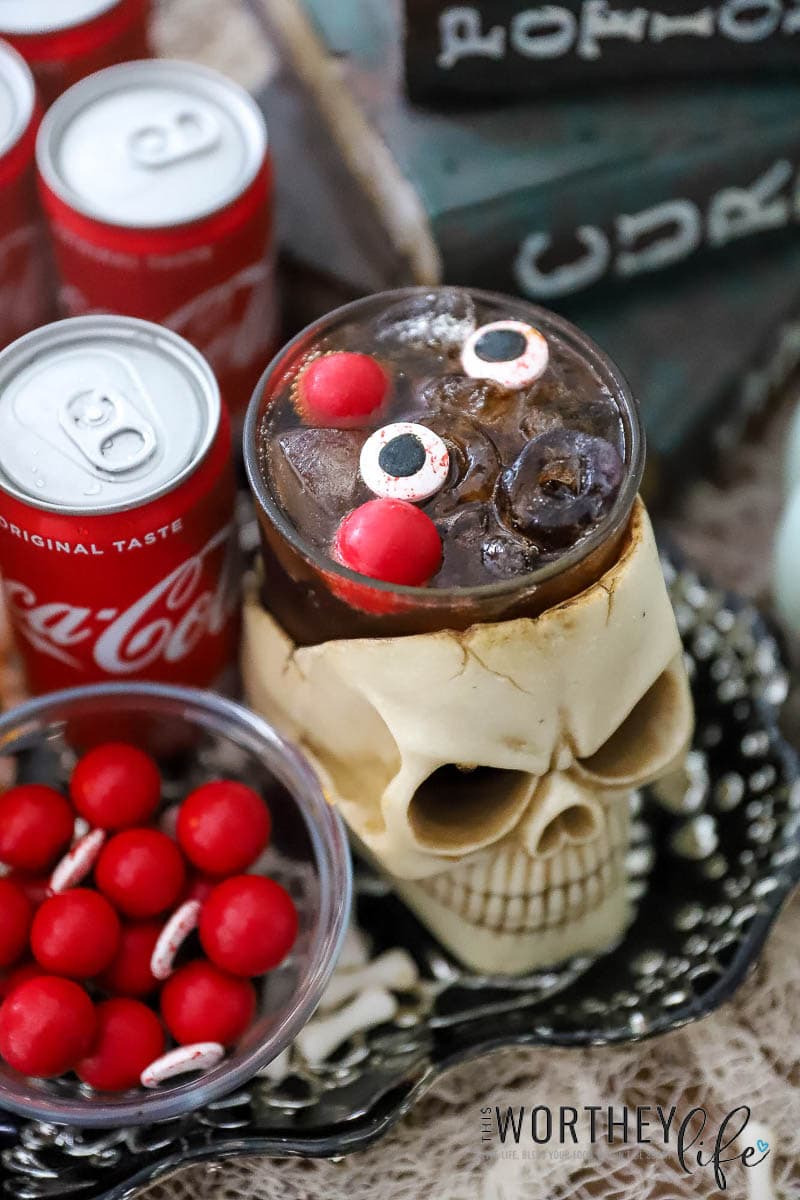 Be sure to stock up on your beverages by shopping at Sam's Club, plus you can grab everything else you need to pull off your party!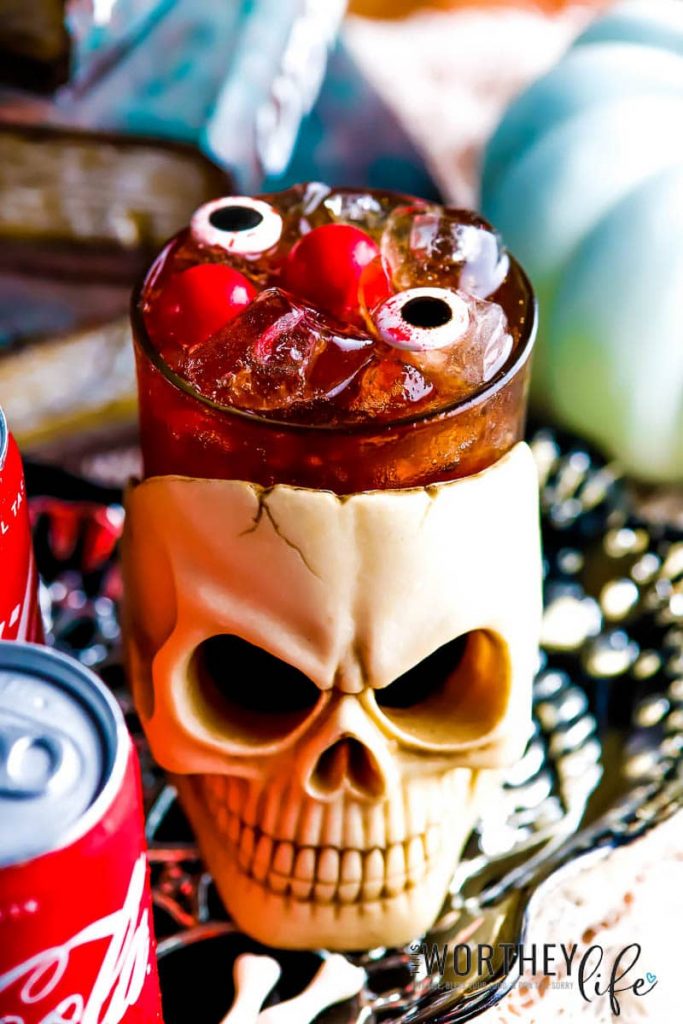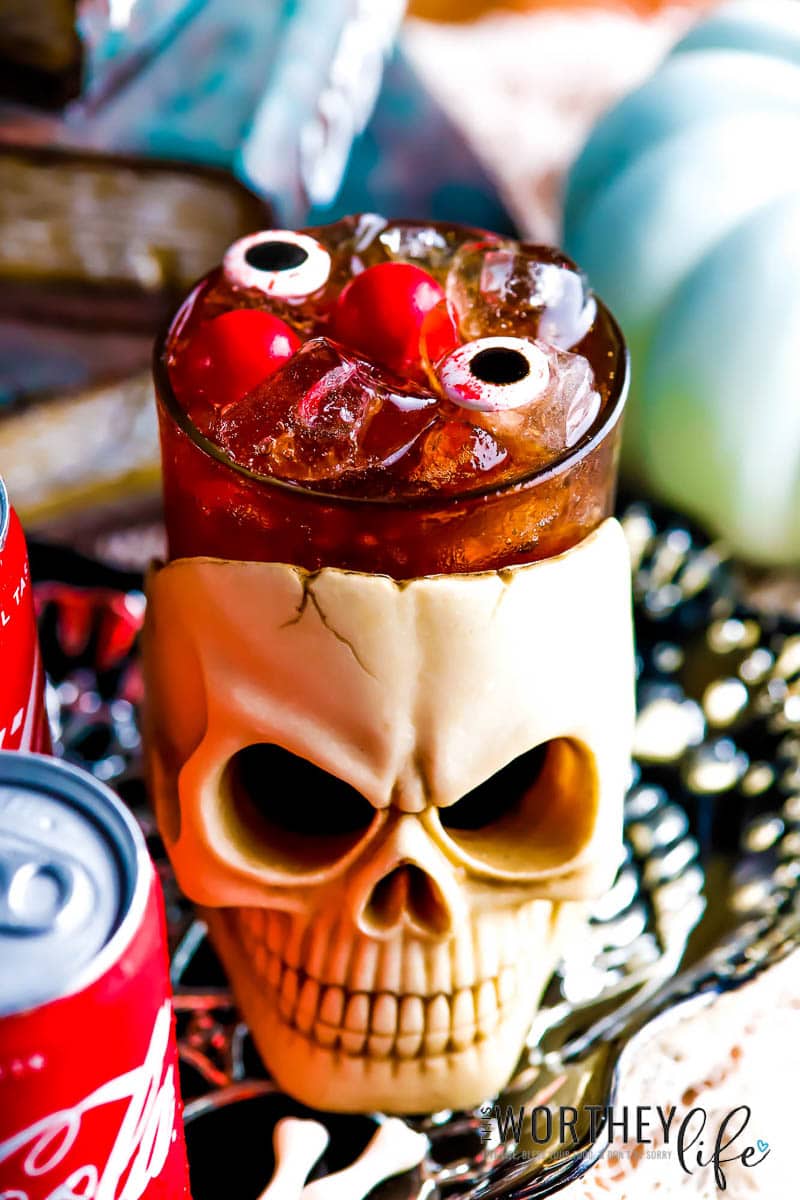 Cheers to a successful Halloween party!
And if you create this cocktail, come back and let us know your thoughts (feel free to tag us on Instagram @thiswortheylife).
– Derrick + Tatanisha