Happy Popsicle's
Happy Juice added to summer fun is the best kind of fun! I don't know about you, but Michigan winters are not as enjoyable as Michigan summers. When the temperatures hit seventy-degrees and above I am a very happy man. And in my opinion, staying cool in the summer heat is a lot better than trying to stay warm in the winter cold. One of best ways to beat the summer heat is to enjoy foods that help bring the temperature down low. Our Happy Popsicle's do just that, and they are a whole lot of grown folks fun to eat and make. This is an easy recipe, and it only uses a few ingredients, but it delivers big on taste and adds a sweet fruity element to these long hot summers. We start with Happy Juice Adult Lemonade and the Strawberry Lemonade flavors; then we add a little Blood Orange Sparkling Soda. Then place the Popsicle molds in the deep freezer for a couple of hours and the result is going to give you lots of reasons to smile from ear to ear. Get the delicious recipe down below.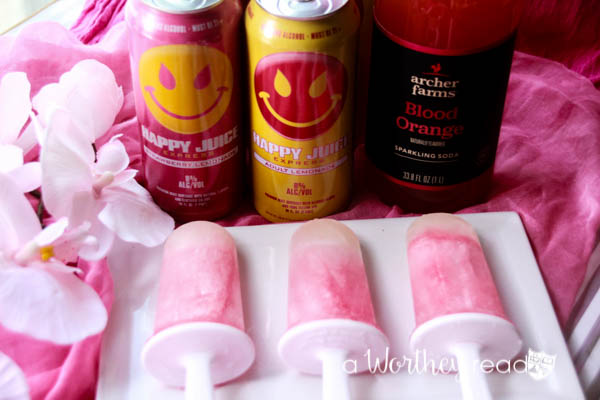 Ingredients:
This recipe represents how much to pour into each Popsicle mold.
Equipment:
We are big fans of the Zoku Classic Pop Molds, 6 with drip guards!
Directions:
Place Popsicle mold in the Popsicle, mold holder. Add 1 ounce of Happy Juice Adult Lemonade and a 1/2 ounce of simple. Then place Popsicles into the deep freezer for an hour.
In a large measuring cup add 2 ounces of Blood Orange Sparkling Soda and 2 ounces of Happy Juice Strawberry Lemonade, set aside.
Remove the Popsicle molds from the deep freezer and fill mold well to the full-line with the Blood Orange and Happy Juice Strawberry Lemonade.
Place molds into the deep freezer and freeze for 3 hours or overnight.
Drink responsibly, and never drink and drive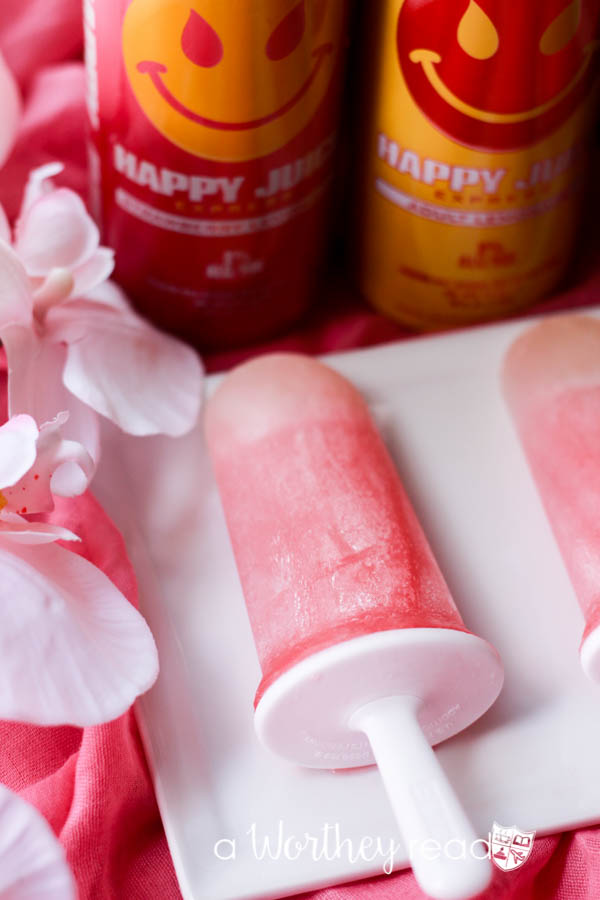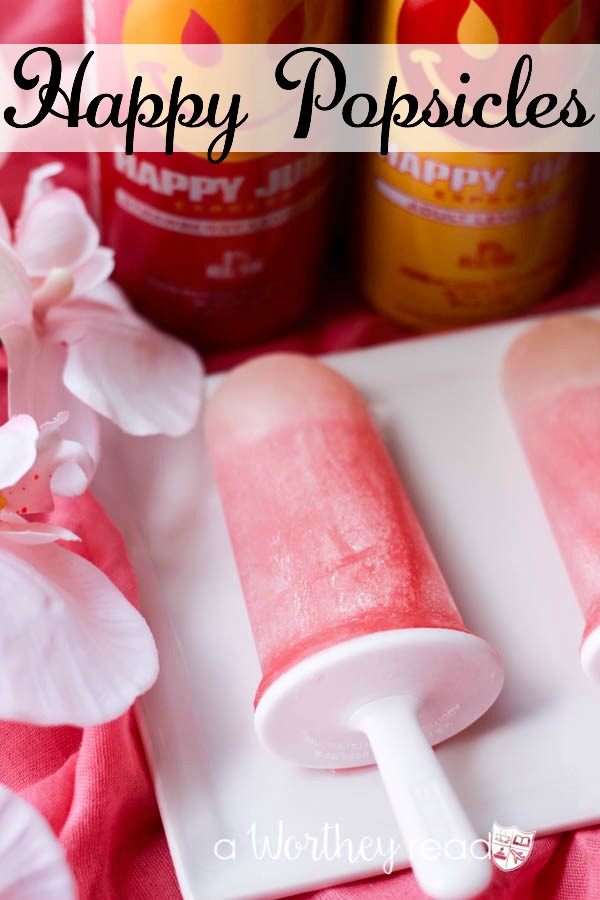 Yield: 6
Happy Popsicles
ingredients: Recipe represents how much to pour into each Popsicle mold. 1 ounce Happy Juice Adult Lemonade or Strawberry Lemonade 3 ounces Blood Orange Sparkling Soda 1/2 ounces Simple Syrup
Instructions
Place Popsicle mold in the Popsicle, mold holder. Add 1 ounce of Happy Juice Adult Lemonade and a 1/2 ounce of simple. Then place Popsicles into the deep freezer for an hour.
In a large measuring cup add 2 ounces of Blood Orange Sparkling Soda and 2 ounces of Happy Juice Strawberry Lemonade, set aside.
Remove the Popsicle molds from the deep freezer and fill mold well to the full-line with the Blood Orange and Happy Juice Strawberry Lemonade.
Place molds into the deep freezer and freeze for 3 hours or overnight.
Drink responsibly, and never drink and drive