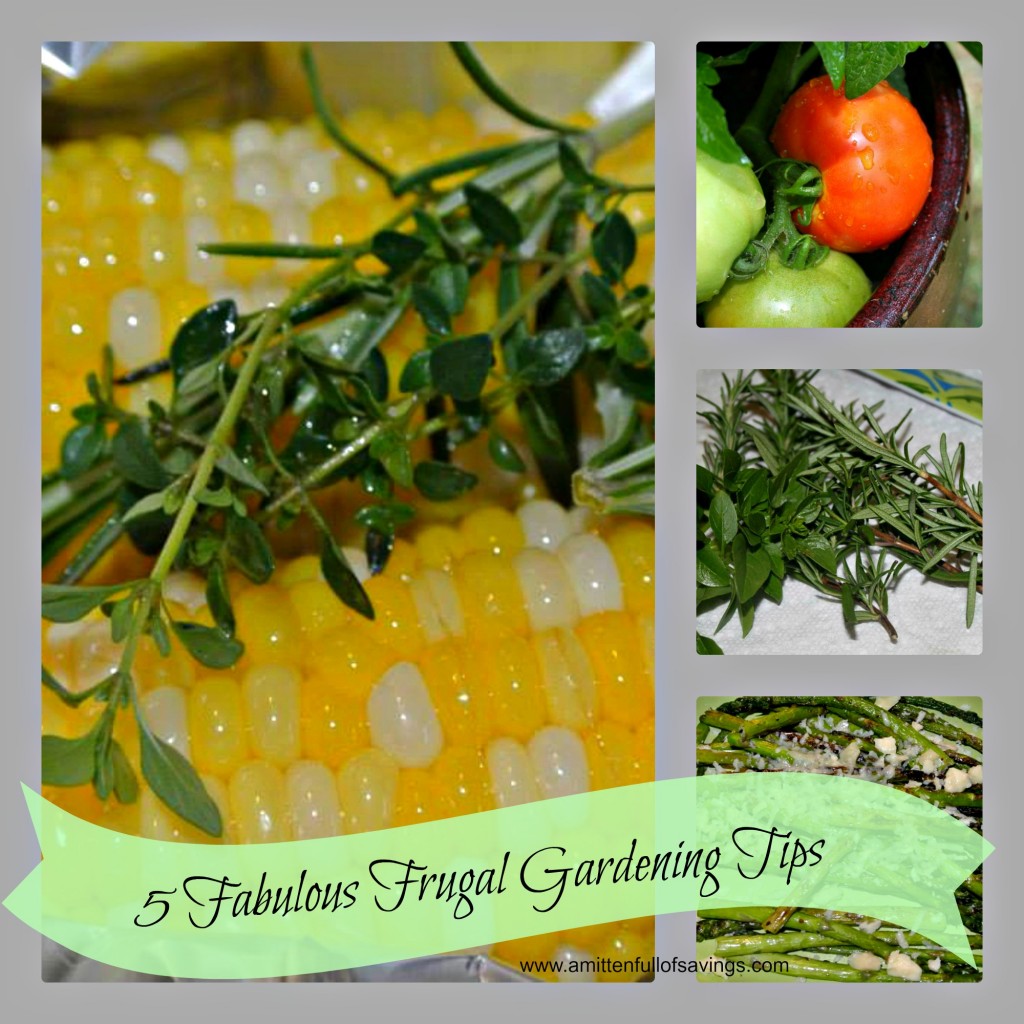 How to Enjoy Budget Blooms: 5 Fabulous Frugal Gardening Tips
Spring Summer… is here, well it's finally NICE outside in Mid-Michigan and you might be itching to get out into your yard to make it beautiful! Putting down mulch, planting new greenery and flowers, adding edging, water features, and lawn décor can all perk up your yard and give it some serious curb appeal. But what if you are on a shoe string budget this year? Do you have to resort to enjoy the neighbor's yard from afar instead? No way! In fact, there are many ways to perk up your yard and enjoy budget blooms! Below, you will find 5 fabulous frugal gardening tips that can help you get started.
Don't worry if your thumb is not green. Don't worry if your bank account is looking bare. With these tips, you can do more for your yard and spend less. Take a look and see how easy it is to enjoy a beautiful yard on a budget!

5 Fabulous Gardening Tips:
1. Practice plant swapping.
A potted perennial can cost you as much as $10.00 each depending on size and variety. Instead, look at what perennials you have and see what you might be able to trade with. If you have Black Eyed Susans or Tiger Lilies, you will need to thin them out each year so they grow better. This year, don't toss the thinned out plants, instead trade them with a neighbor for some of the plants they have. Final cost: FREE!
2. Find free mulch.
Many cities offer free mulch made from trees they have cut during the year. The only trick is you have to come and haul it yourself. Call your city offices and find out if free mulch is offered. If not, why not create mulching with grass clippings or leaves? It still create a protective barrier. Final cost: FREE!
3. Nix the pricey pest repellents.
There is no need to pay $10.00 and up for pricey pest repellents. Instead, mix a few drops of dish soap and water in a spray bottle and shake well. Spray it directly onto plants to repel critters from wanting to nibble on them. It is natural and gentle on plants and humans but bugs hate it! Final cost: FREE!
4. Find budget borders.
If you want to border in a flower bed, find discarded items you can use instead of paying as much as $5.00 a brick for borders. Keep your eyes peeled for people getting rid of bricks, large rocks, or spare lumber. All of these make the perfect borders and can be found at most demo sites or on curbs! Final cost: FREE!
5. Save your seeds.
You can easily save the seeds from your produce to use in your garden. Next time you eat a pepper or watermelon, save those seeds in a cool and dry place. Then when it comes time to plant your garden, you will already have seeds on hand! You can also save flower seeds from year to year as they shed and get the same results. Final cost: FREE
See how easy it is to spruce up your yard and make it lush for less? Of course all of the examples here cost you nothing out of pocket, but if you find yourself still wanting some fun yard décor, planters, or tools, just head over to your local dollar store. You will be amazed at the selection they offer to compliment your yard.
Go green while still keeping some green in your pocket. Try these five tips and save!
Signing up for the Home Depot Garden Club is another way to help you save! They send out $300 in coupons over the course of a year. I usually see $5 off or $10 off coupons regularly in my inbox, so take advantage of this opportunity and sign up today (just click on the image below)
Find more gardening tips below: