Summertime is for grilling. If you're not sure how to grill the perfect steak, I'm showing you how to grill a steak on a charcoal grill. Below you will find a step-by-step guide on how to grill the perfect steak on the grill. This post is sponsored by Weber Grill. If you follow the tips below, you will be grilling like a boss in no time! Ready. Set. Grill!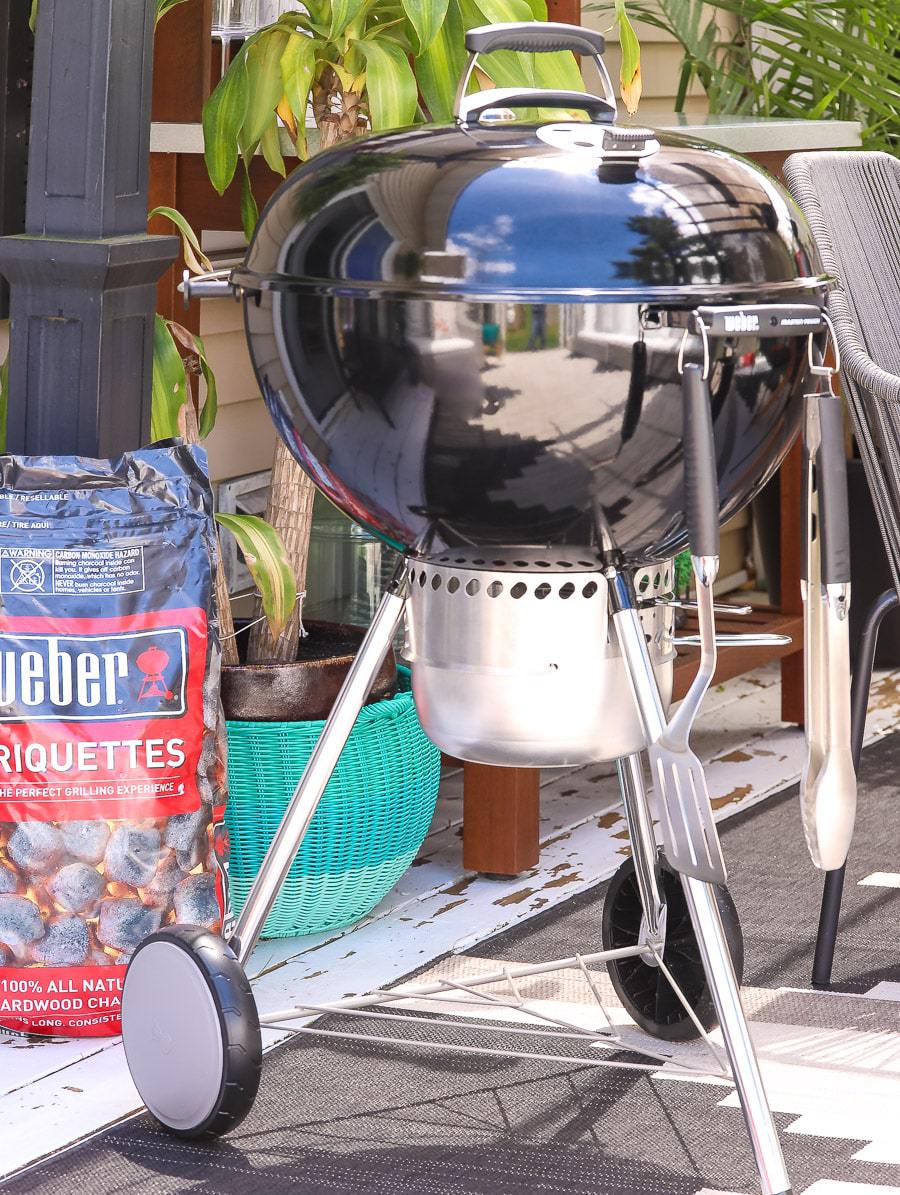 How To Grill A Steak On A Charcoal Grill
So, let me get this straight, you love eating steak but are hesitant to throw one on the grill? It's okay because I was once in the same place and now I am going to show you everything I know about cooking the perfect steak on a charcoal grill. And I am going to explain everything I know. Why? Well, because it's good to share and there's nothing worse than money spent on good steaks and good money shelled out on a grill, but for some reason, they don't play together nicely. That's a recipe for a very sad summer.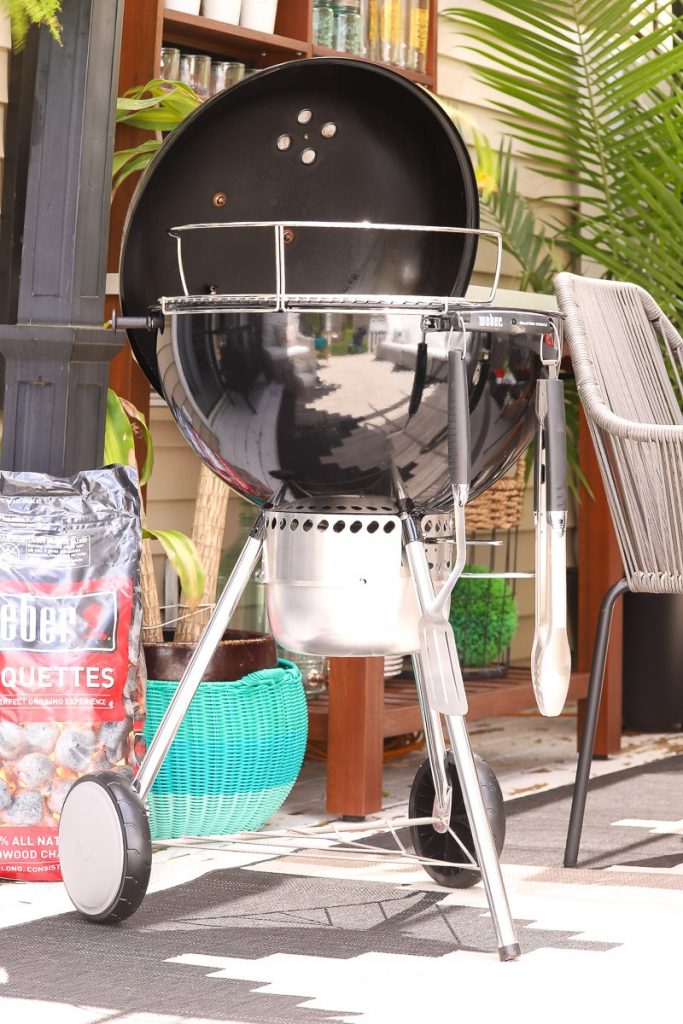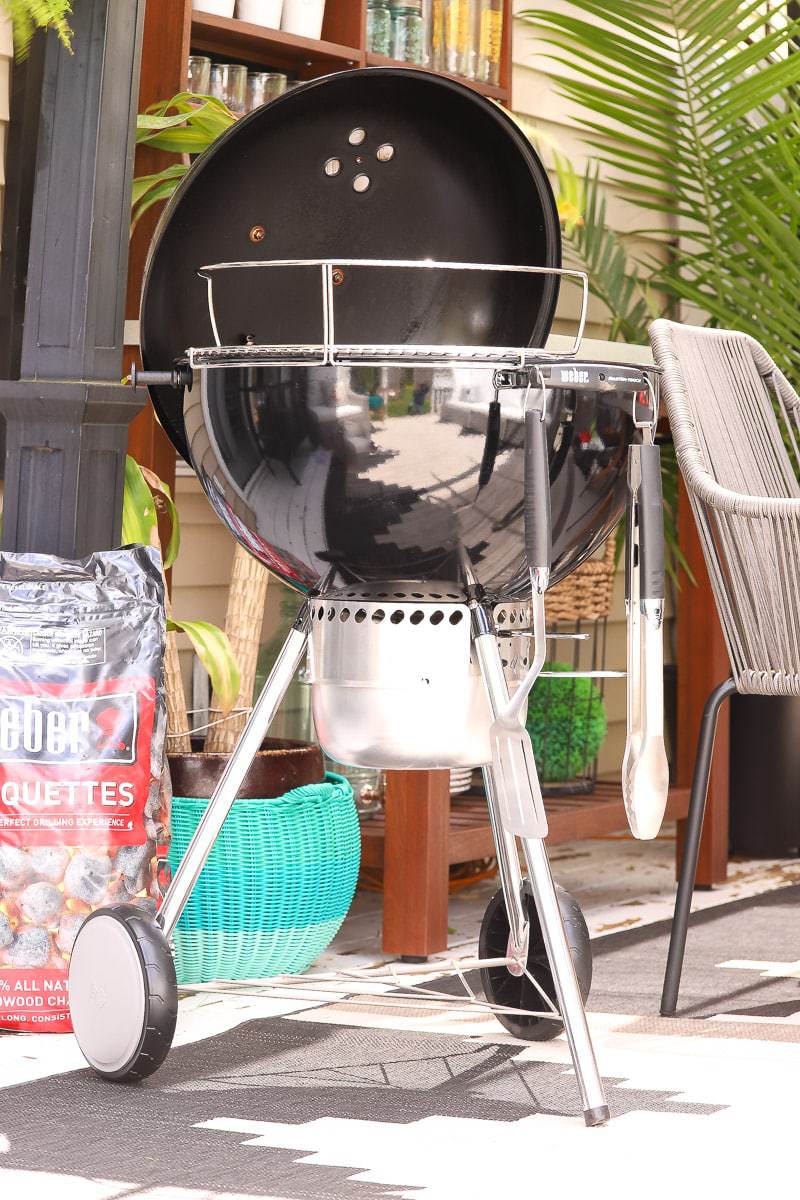 And once we are finished here, you will have all of the necessary info (and the confidence) to cook your steak on the grill. First things first. No matter which cut of steak you select it's all about getting the meat ready to cook on the grill.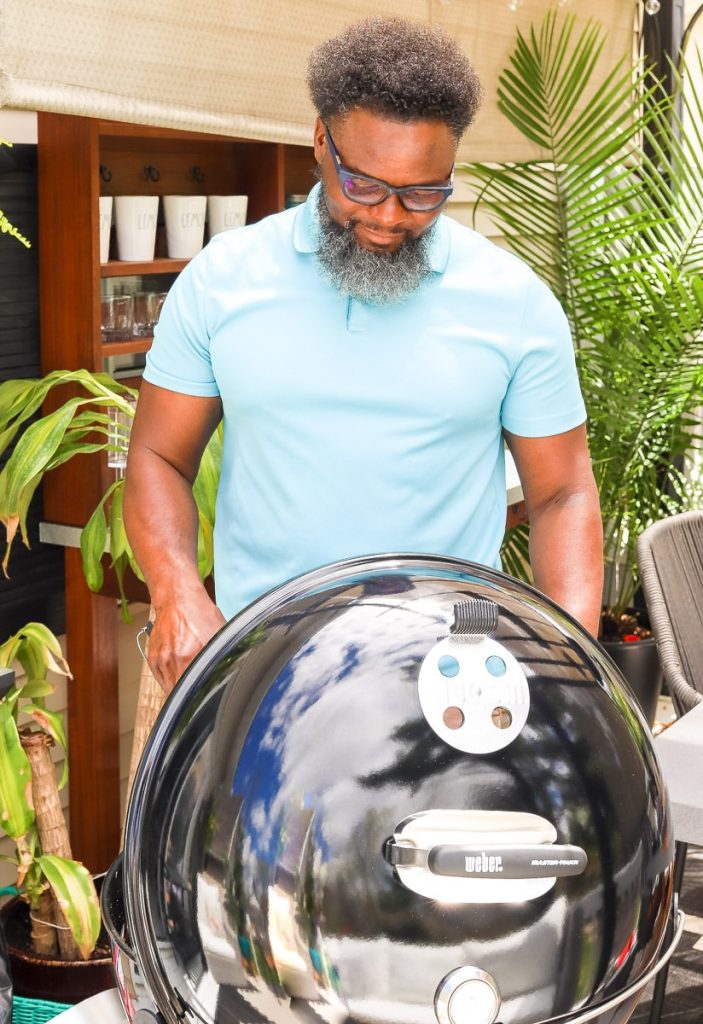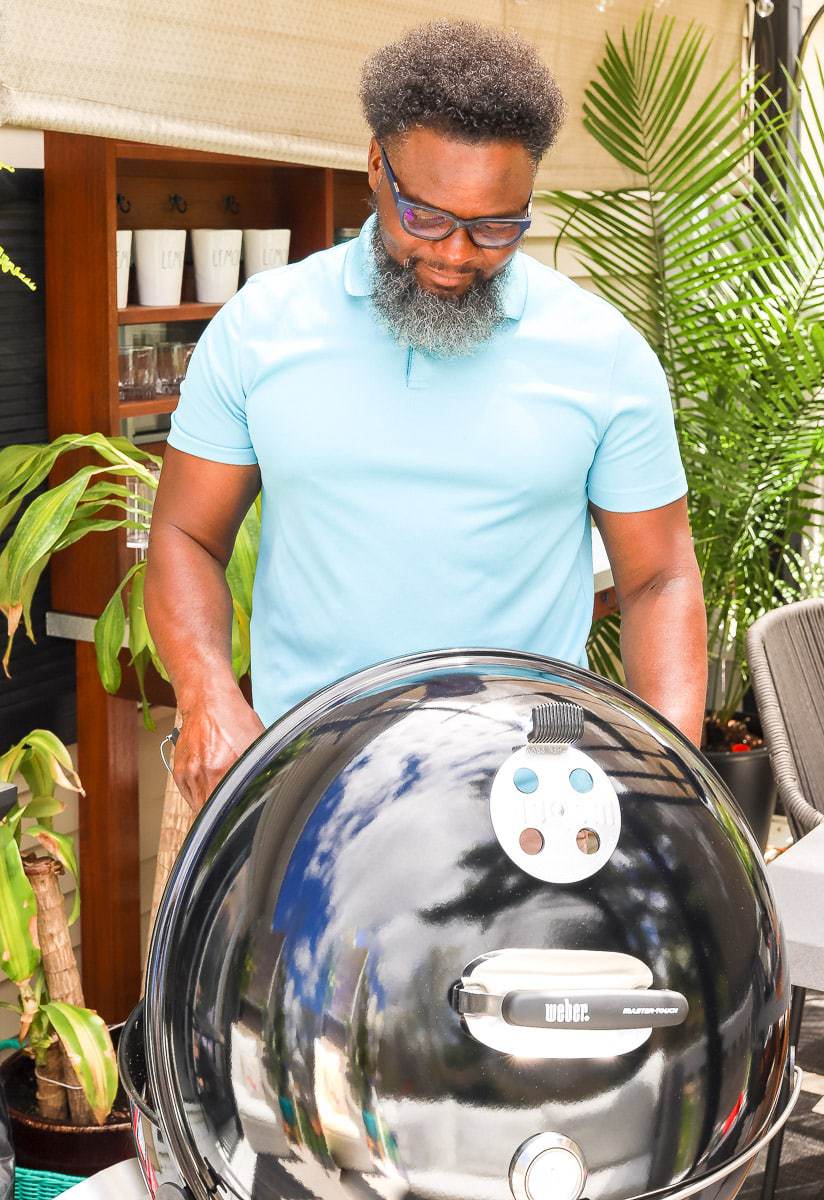 Did you know Weber makes charcoal grills?
And speaking of grills, we're heating things on the Weber Master Touch 22″ Charcoal grill. We are talking about 443 inches of cooking surface and a quality heavy gauge steel grate. And know this, not all grates are created equally. Cooking your food on a good grate is vital because a rock solid grate means conductive heat. Conductive heat guarantees evenly cooked foods and the Weber Master Touch charcoal grill delivers. What separates a good grill from a great grill are those thoughtful little touches like the lid-handle with heat guard, the warming rack, the aluminized steel one-touch cleaning system, and the removable, high capacity, aluminum ash catcher. There are features which scream efficiency, attention to detail, and quality workmanship. You can learn more about this grill and other grilling equipment on Weber's website.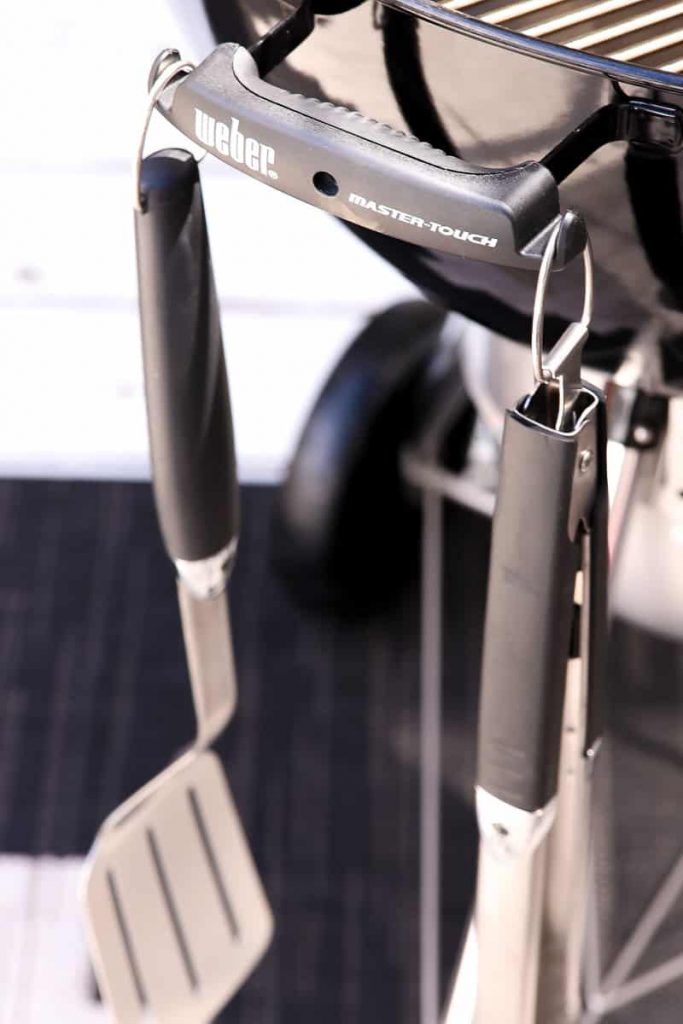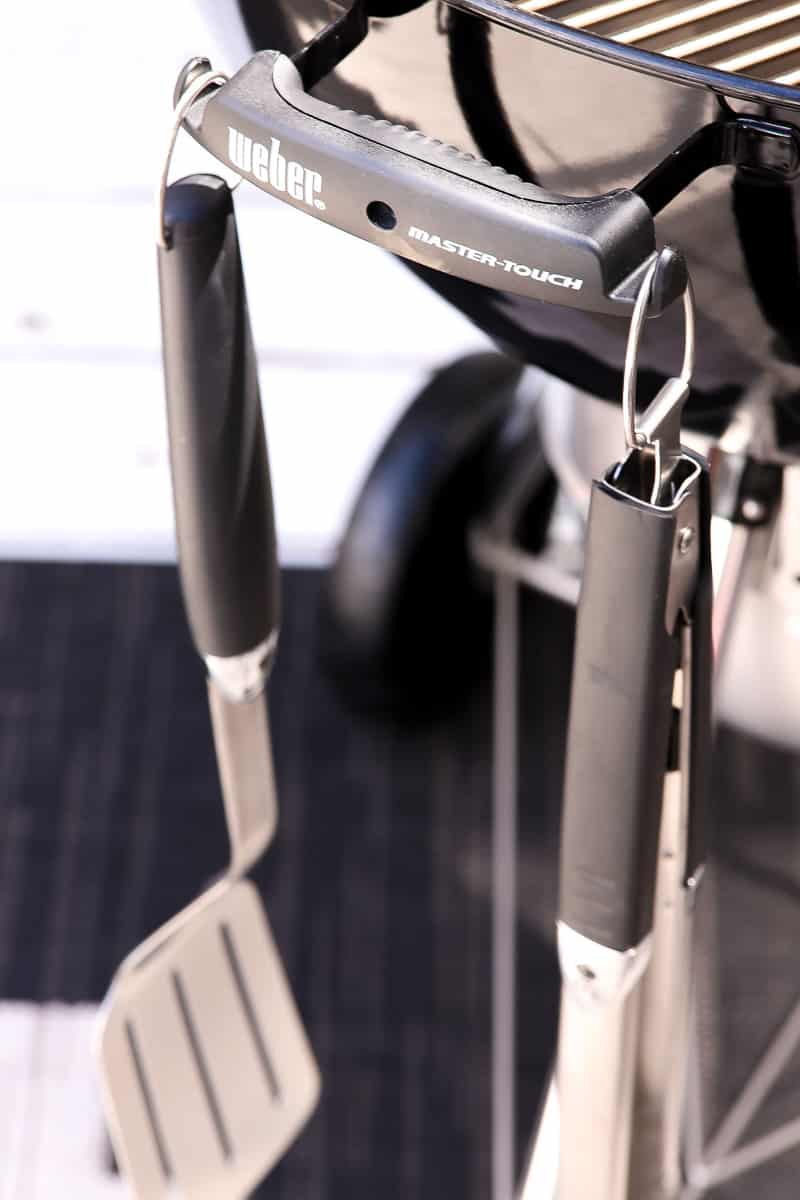 Grilling Steak Tips:
1. Choose a steak with good marbling. What is marbling? Marbling is the distribution of fat throughout the steak, and when a steak has sufficient marbling, your steak will be juicier. Why? Because at high temperatures the marbling will melt and that melted fat means lots of flavors.
2. Color. A good steak should be pink, not gray or have any slightly brown or off color areas. Also, if you see liquid in the bottom of the package that's a big no as well. Any of these visual cues are telltale signs of an aged steak that's been sitting around too long.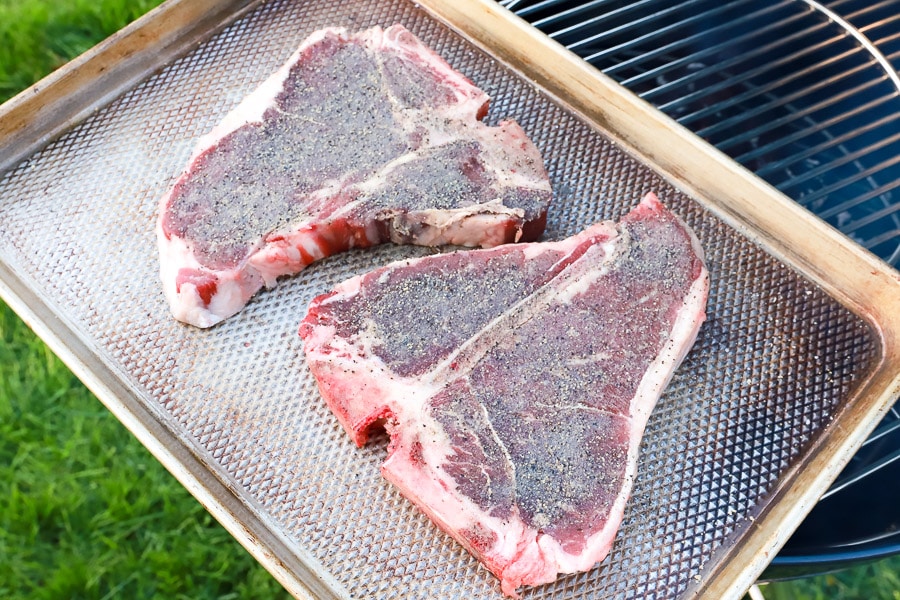 3. Allow your steak to come to room temperature. Tossing a raw steak onto the grill is a big mistake because cold meat doesn't respond well to heat. But when you allow your steak to come to room temperature, the meat has had time to relax, and it will cook evenly.
4. What temperature to grill steak? Let things heat up a bit. Your charcoal grill should be between 450 and 500 degrees. Cooking on low heat will not allow your steak to sear properly, and cooking your steak too high may result in overcooking and or burning your steak.
5. Don't flip your steak until its ready. When you place your steak on the grill, you should hear a searing sound. That's a good thing. But don't try to flip it before it is ready because you want your steak to get a good crust before turning it over. A good sear will lock in the juices which goes a long way in ensuring you will have a juicy, mouthwatering steak. If you try to flip the steak over too soon, it will be stuck to the grate and may tear. A steak will turn over quickly when it is finished searing.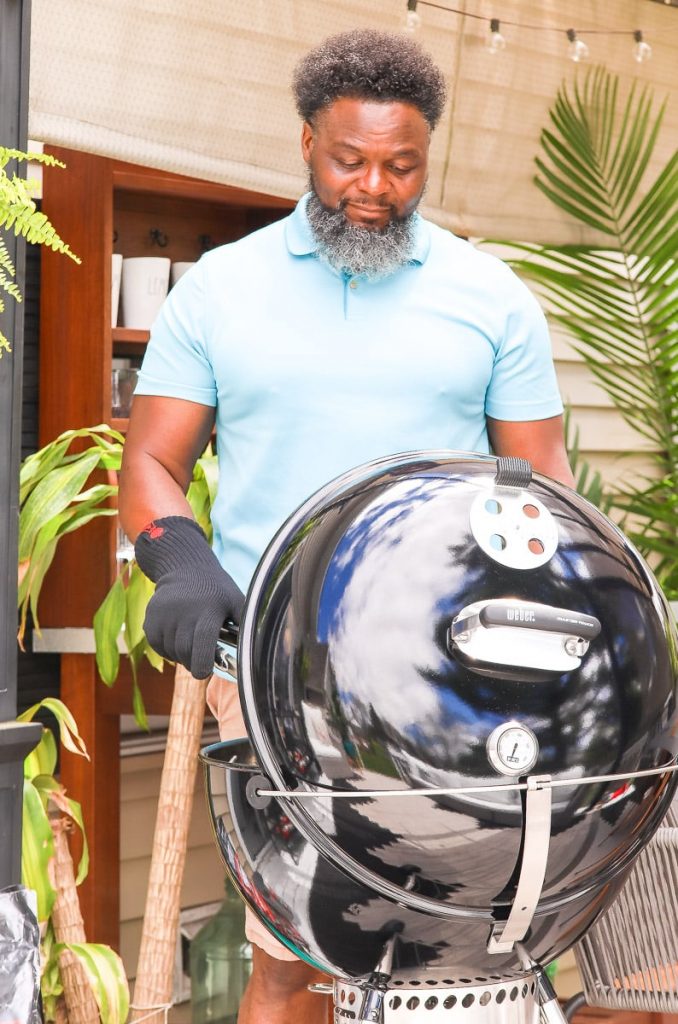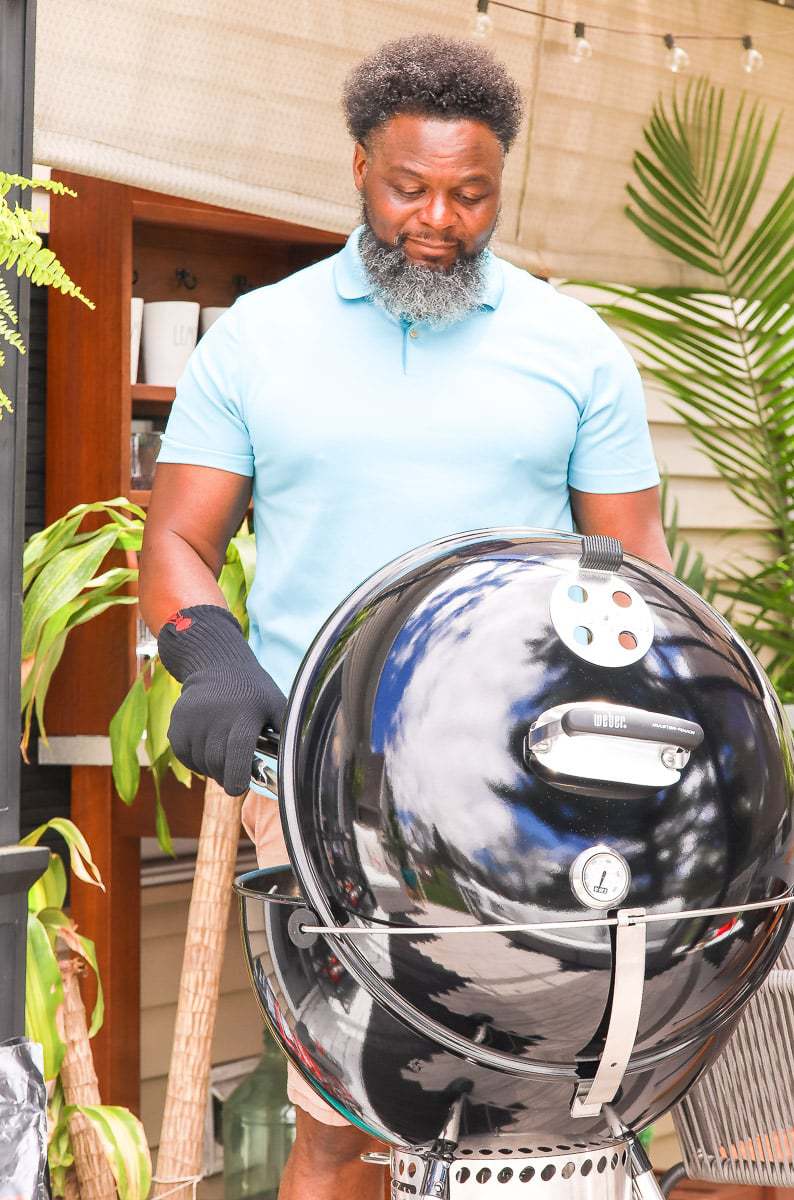 6. Proper tools. A pair of tongs and a brush. Melted butter does a steak well. Brush whipped butter onto your steak after you flip your steak over with a pair of tongs. Note* do not put the butter on before you flip it. Why? a. You will waste your butter. b. The melted butter may cause a fire to flare up and burn your steak. Never use a fork or a knife to flip over your steak. Forks and knives will pierce the steak and allow the juices to run out.
7. Give your steak the finger. No, not that finger. Touching your steak with your finger is a reliable way of determining its level of doneness. A rare steak will be loose, a medium steak with have a bit of resistance, and a well-done steak will be firm to the touch.
8. How do you let a steak rest? When your steak is finished cooking remove it from the grill and let it rest on a clean cutting board or a plate. Allowing your steak to rest for 2-4 minutes allows the juices to settle throughout the steak.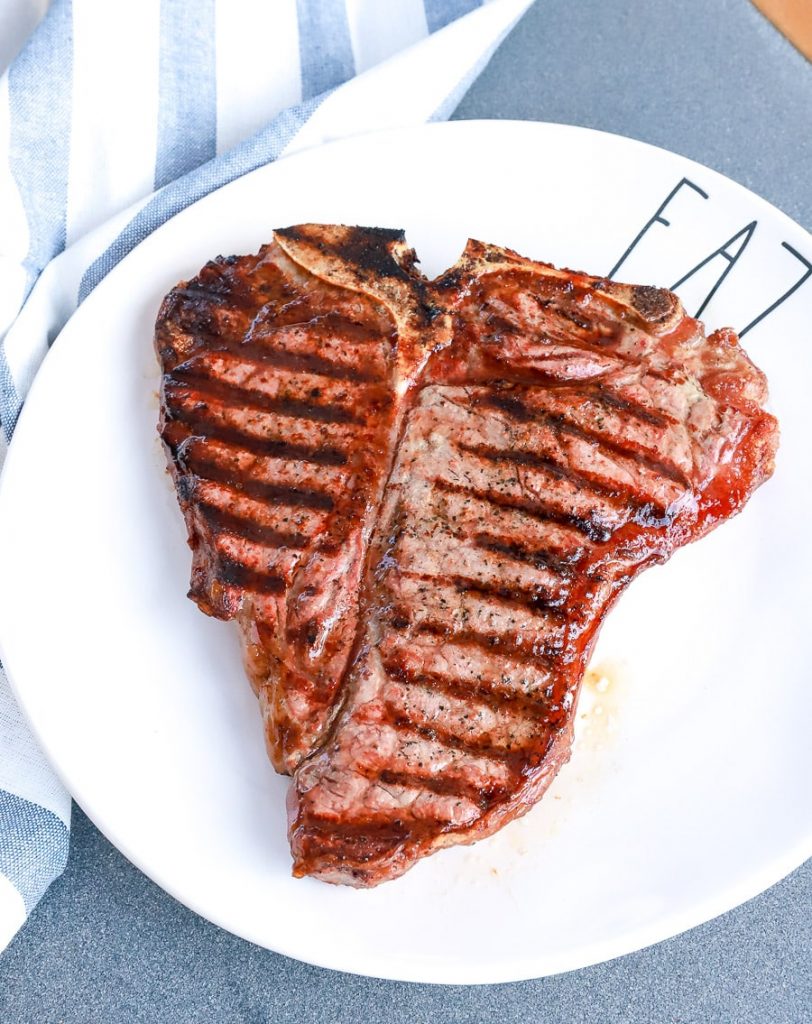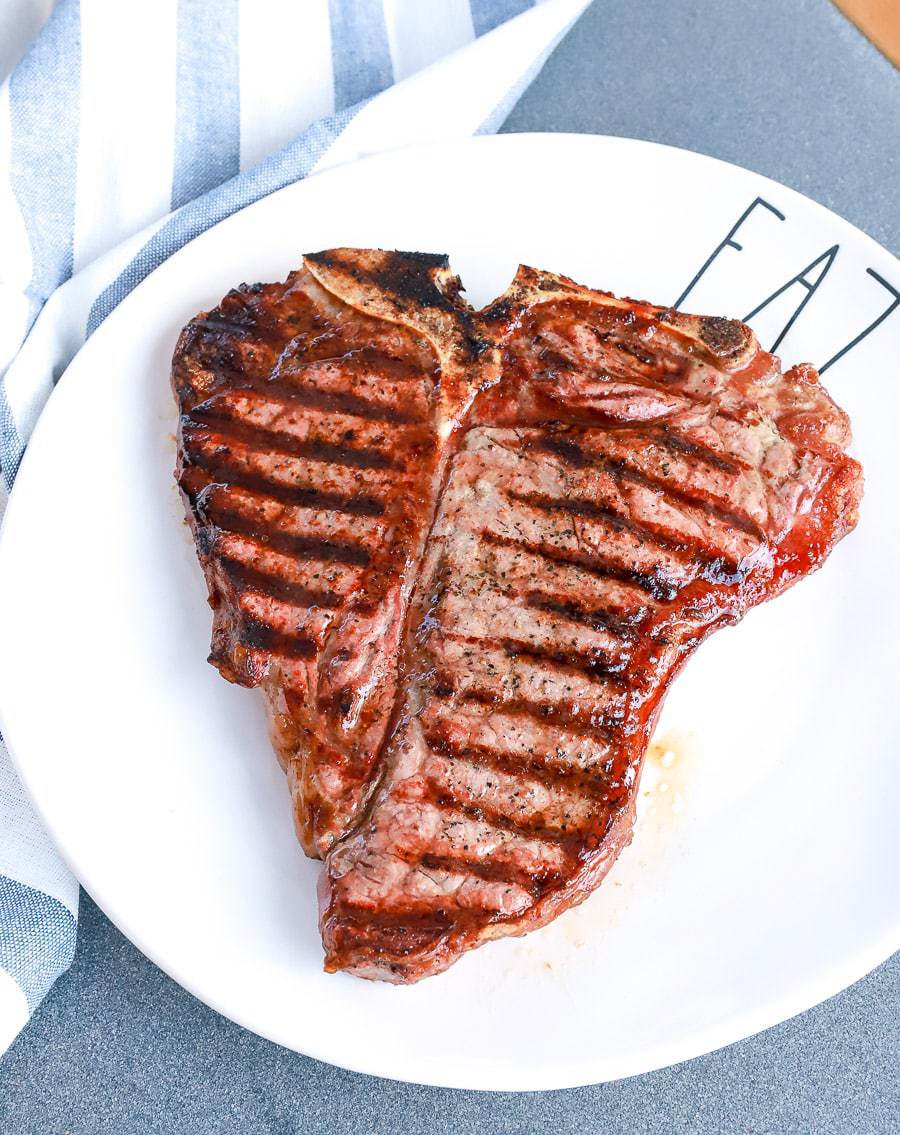 Grill temp for steaks
Now you are ready to handle the steak grilling duties at your next backyard get-together, and if you have any questions, drop me a line in the comments down below. Also, here are the final cooking times for steak. Rare: 130 to 140°F, Medium Rare: 140 to 145°F, Medium: 150 to 160°F, and Well-Done: 165 to 170°F. Need more grilling tips? Head on over to weber.com and get schooled.
Summer Steak Dinner Menu
T-Bone Steaks
Warm Collard Greens Caesar Salad
Potato, Zucchini + Squash Gratin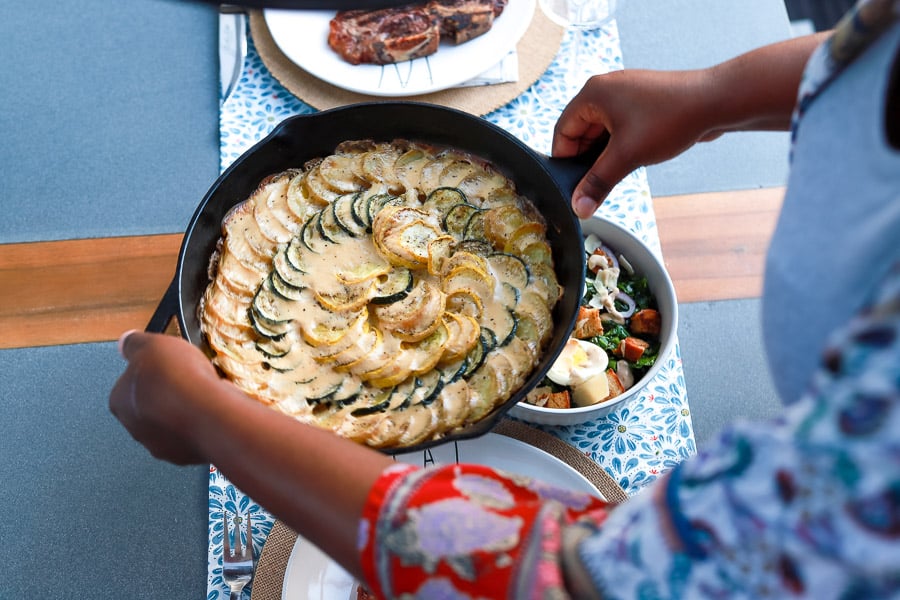 Nothing goes with a nice juicy steak better than a great potato recipe and our Potato; Zucchini + Squash Gratin was perfect!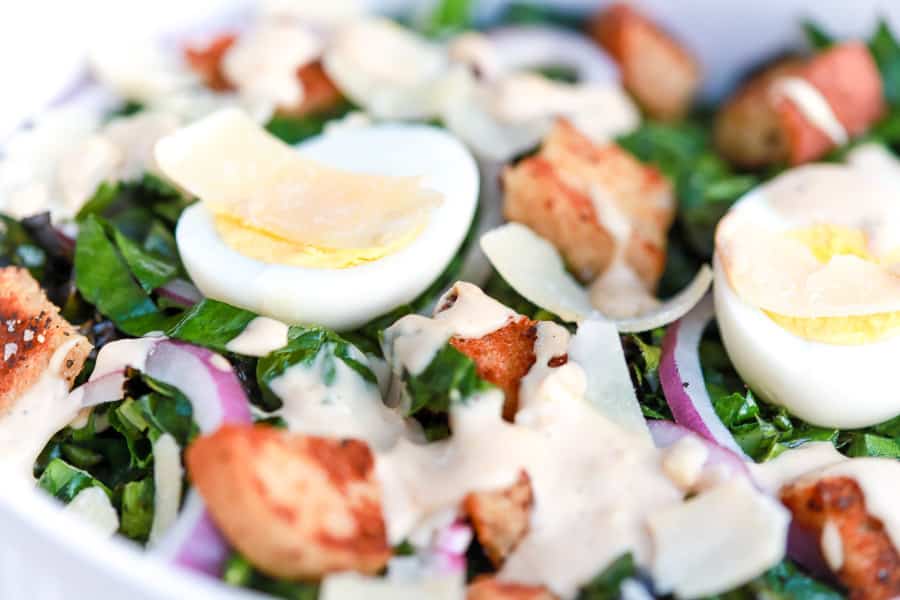 And don't get me started on our Warm Collard Greens Caesar Salad! This may be the only salad you will crave all summer!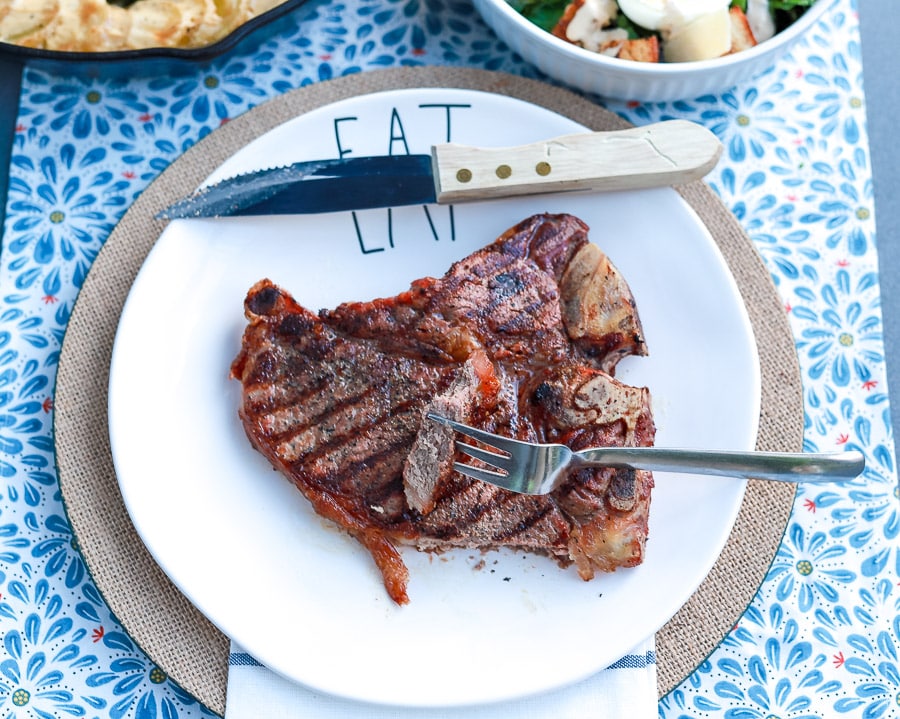 Additional grilling tips you should know:
Do you close the grill when cooking a steak?
Not necessarily, because you are cooking with both radiant heat which is the coming from the hot coals and conductive heat which is the heat that is stored in the metal of the grill rack. Both ways are doing the work of cooking the steak, and because we are cooking a steak in about 4-5 minutes on one side then flipping it over and cooking it an additional 2-3 minutes you don't need to close the lid.
How many times should you flip a steak on the grill?
Typically I only flip my steak once, but it's a personal choice.
How long do I cook a steak on each side?
It depends on two things, how hot your grill is and the thickness of your steak. Your grill should have a cooking temperature between 425/450 to 500 degrees. Also, a 1 1/4″ steak should cook for 4-5 minutes then flip it over and cook it for another 2-3 minutes.
How do you properly season a steak?
I usually rub the steak with a tablespoon of extra virgin olive oil then liberally season it on both sides with coarse sea salt and freshly cracked black peppercorns.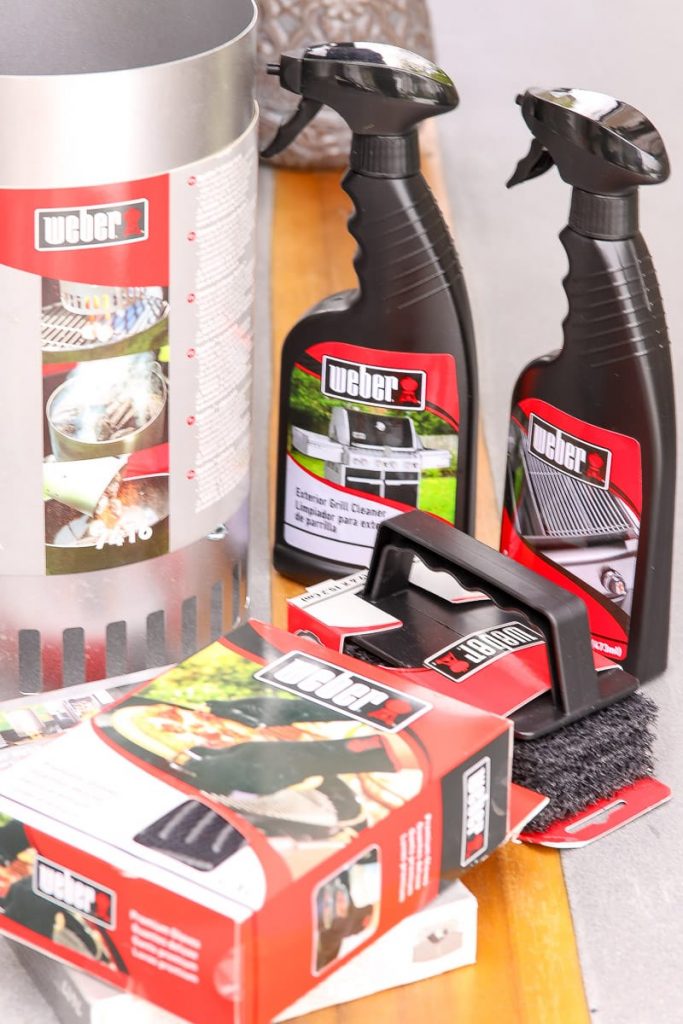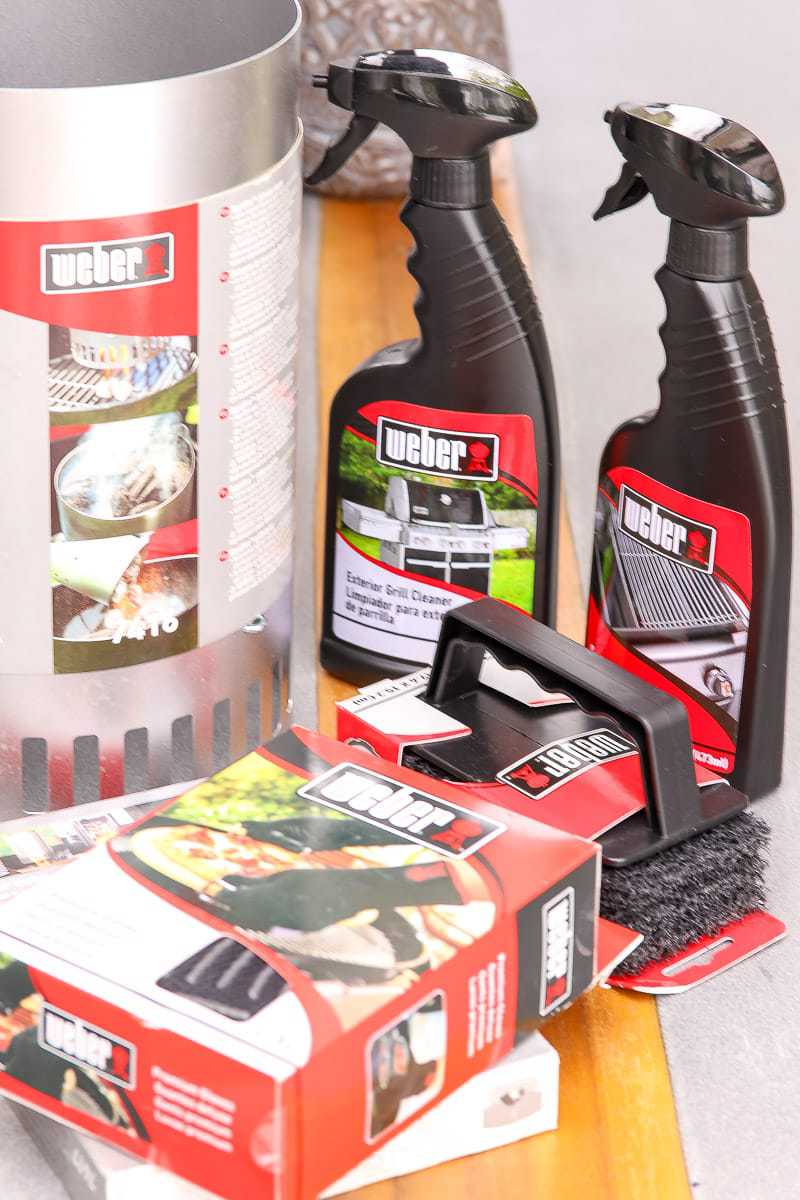 Weber has everything you need to meet your grilling needs from grills, charcoal, tools, and more! We're excited to partner with Weber this summer to bring you grilling recipes, tips, and why you need a grill for summer entertainment! Be sure to follow us on Instagram to catch more behind-the-scenes tips!