One thing you hope you never have to know is How To Handle Illness While Traveling. Unfortunately, it does happen from time to time, and being prepared is something you'll be thankful for. Whether it is a stomach bug hitting at the worst possible time, a broken bone at a theme park or simply a cold that creeps up out of nowhere being prepared will make your vacation salvageable and eliminate your stress.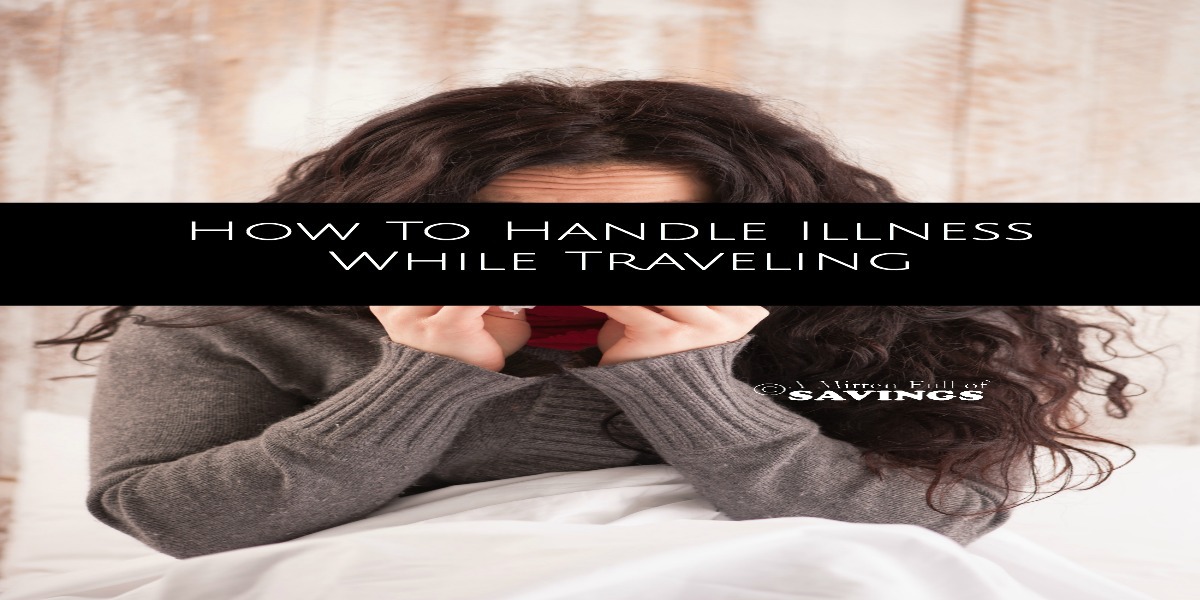 How To Handle Illness While Traveling
Go prepared with your own first aid kit. One thing that is always helpful when traveling is to have a first aid kit handy for those unfortunate needs along the way. When you are on a road trip, this is simple to throw together. Simply pack a bag or box with your typical medicine cabinet products. When flying, you'll need to limit liquids, or be forced to check bags. This can be managed easily enough, you'll just need to be aware of how many ounces you have and distribute items into different bags so you don't go over limits in any one piece of luggage.
We recommend taking the following in your first aid kit:
Pain relief like ibuprofen, acetaminophen or naproxen
Antihistamine like Benadryl, Claritin or Zyrtec
Antacid and anti-nausea or anti-diarrheal like Pepto Bismol, Tums, Immodium
Bandages and cold compresses for wound care
Sunscreen as well as aloe vera in case of sunburn
Bug spray and anti-itch cream in case of bug bites
Essential oils (we take peppermint, ginger, tea tree oil, lavender, thieves, clarity and a few other blends when possible for diffusing and application as needed)
Regular prescription or emergency medications like blood pressure medications, birth control, asthma inhalers or Epi-pen.
Ask for hotel concierge medical assistance. There is often a point when your first aid kit just doesn't seem to be enough. If you are in a hotel or resort, do not hesitate to contact the concierge for help. Not only do most hotels and resorts have a physician contact to call, many larger locations will have an in house nurse or physician that can come directly to your room. Before you start flipping through the Yellow Pages for a clinic, ask the hotel for help.
Times you will need medical assistance are likely:
High fever that isn't going down with Tylenol or Ibuprofen
Lethargy and inability to stay coherent
Potential dehydration from vomiting or loose stool
Broken Bones, cuts or scrapes that require medical attention
Look for walk in or emergency clinics associated with drug store chains. When in a strange city it can be tough to know where to go. One easy place to look is your chain drug stores like Rite Aid, CVS and Walgreen's. They often have in house emergency clinics, or at minimum recommendations for you. Look there first and call around town as needed for assistance.
Quarantine the sick individual if possible. While it is difficult to do at times, quarantine the sick individual if possible to prevent the spread of germs. Resorts make this easier with separate rooms available, but if nothing else you may want to have one parent take the rest of the family out as planned, while you stay in with the sick child. This will help keep germs at bay, as well as keep the overall spirit of the vacation in check for your family.
Cut the trip short. Sometimes it is just best to call it a loss and cut your trip short. While it is a rare instance that you won't be able to get yourself or a child back to normal within a day or so, the instances when it just won't work do happen. When there is something more serious happening, or something lingering it may be best to pack up and head back home for real rest and recuperation. If that is the case, have a family meeting and make the choice together letting your kids know there will be plans for future vacations everyone will be able to enjoy.
While illness is never something we want to experience while on the road, knowing how to handle illness while traveling can make it much easier. Planning ahead for potential illness is usually the best thing you can do to make this rare occasion easier to handle.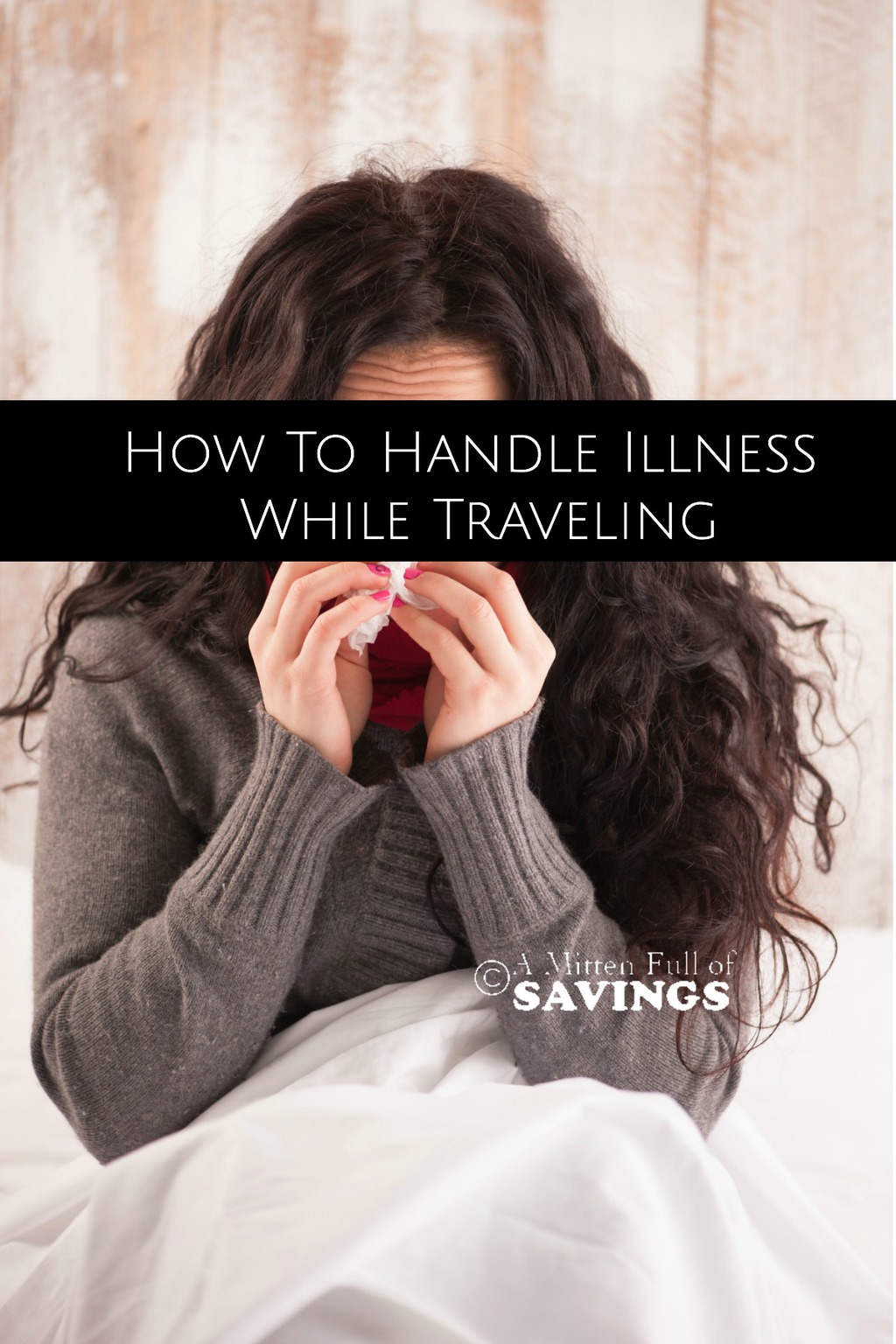 Here on A Mitten Full Of Savings I cover lots of different ways to save on all kinds of things from shopping and travel advice to budget-friendly hotel ideas, family travel, and all kinds of other stuff as well.
You can also head over to A Worthey Read  where I cover my travel adventures and will offer travel and destination tips! You will also find tips on traveling with Autism, family travel tips and more!
Two blogs which covers all of your saving, shopping and travel needs.