We're sharing our recipe for making Jerk Chicken Wings using homemade jerk seasoning and drizzled with hot honey sauce.
If you love Jamaican cooking, specifically, Jerk chicken, you may not be aware of its history.
We are diving into the roots of this popular Jamaican dish, how it came about, and how you can prepare it in the comfort of your home.


In 2023, the theme of Black History Month is Black Resistance, and Eat the Culture is recognizing our ancestors' remarkable and, frankly, underrated resistance in bringing culinary traditions across the Atlantic to shape the vibrance of Black cuisine that we know and love today. They physically and mentally carried African foodways across the deadly Middle Passage to pass down through generations. This year's Black History Month Virtual Potluck traces popular dishes of the Diaspora from their West African roots to North America and beyond. Share these recipes with your friends and loved ones, and follow each participant by using the hashtag #BHMVP2023 on Instagram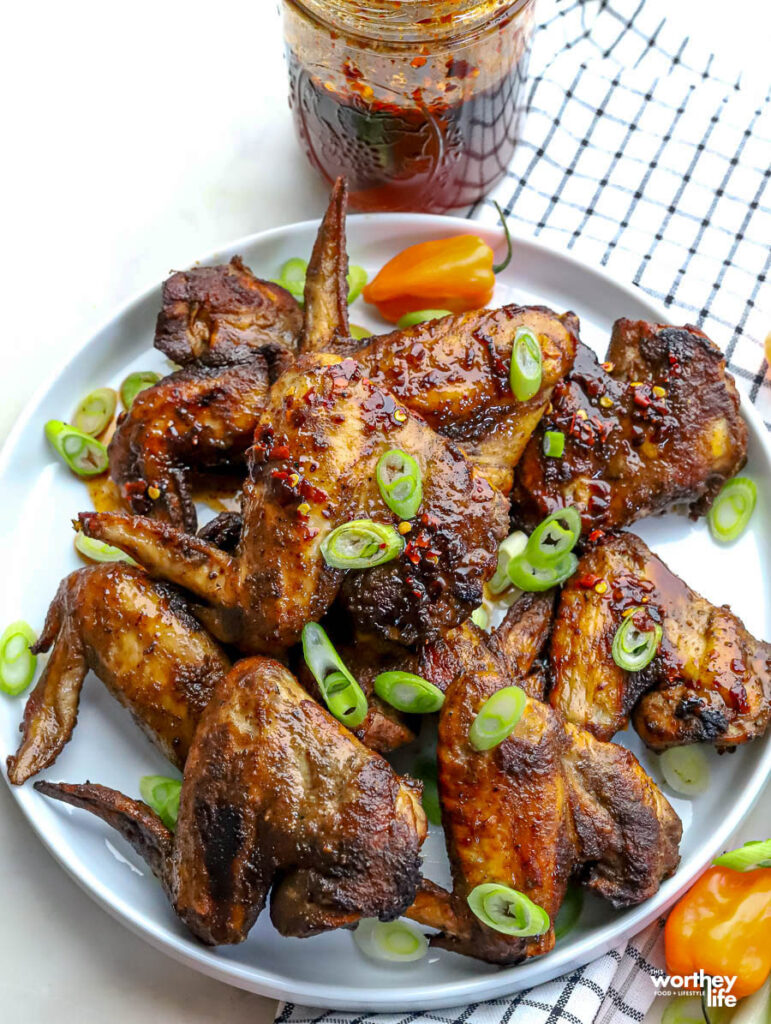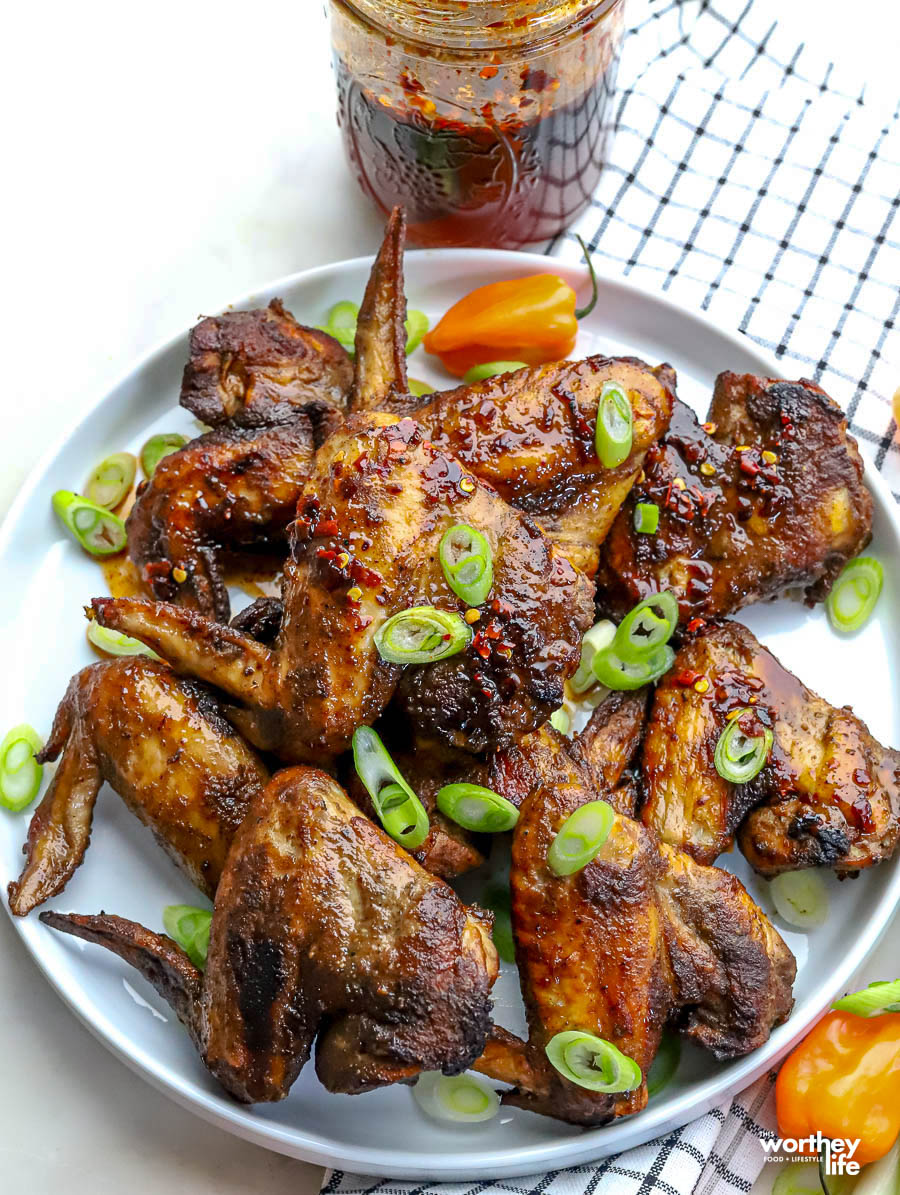 Jerk Chicken Wings with Hot Honey
The Jerk cooking tradition is rooted in Jamaica, where enslaved Africans fused their culinary techniques with the indigenous Carib and Arawak Taino people.
Jerk seasoning is a blend of bird peppers, allspice, and salt, which can be applied as a dry rub or marinade.
Historically, meats were preserved using a smokeless, underground cooking method.
However, Jerk has evolved to include a variety of spices and flavors.
The African cooking method known as "Babbake," which refers to grilling, toasting, and cooking over an open fire in the Hausa language, is the precursor to modern barbecue.
This cooking style is the foundation of the four American barbecue regions of Carolina, Kansas, Memphis, and Texas. Today, Jerk cooking is often associated with grilling and is enjoyed by people worldwide.
Check out these recipes featuring this specific cooking method: Brisket Burnt Ends | Dibi Lamb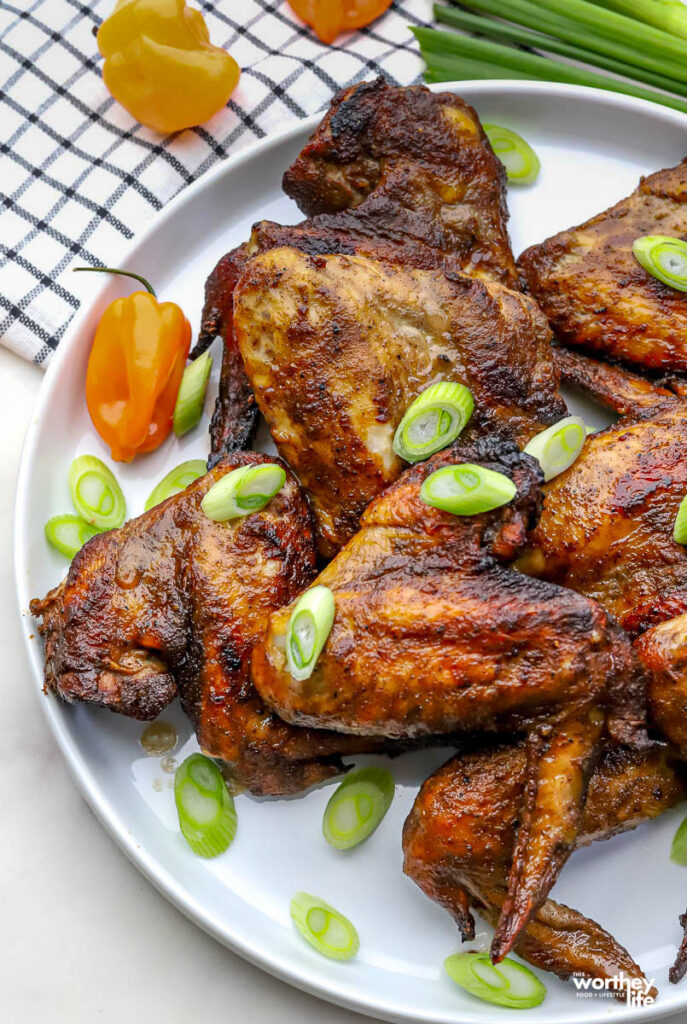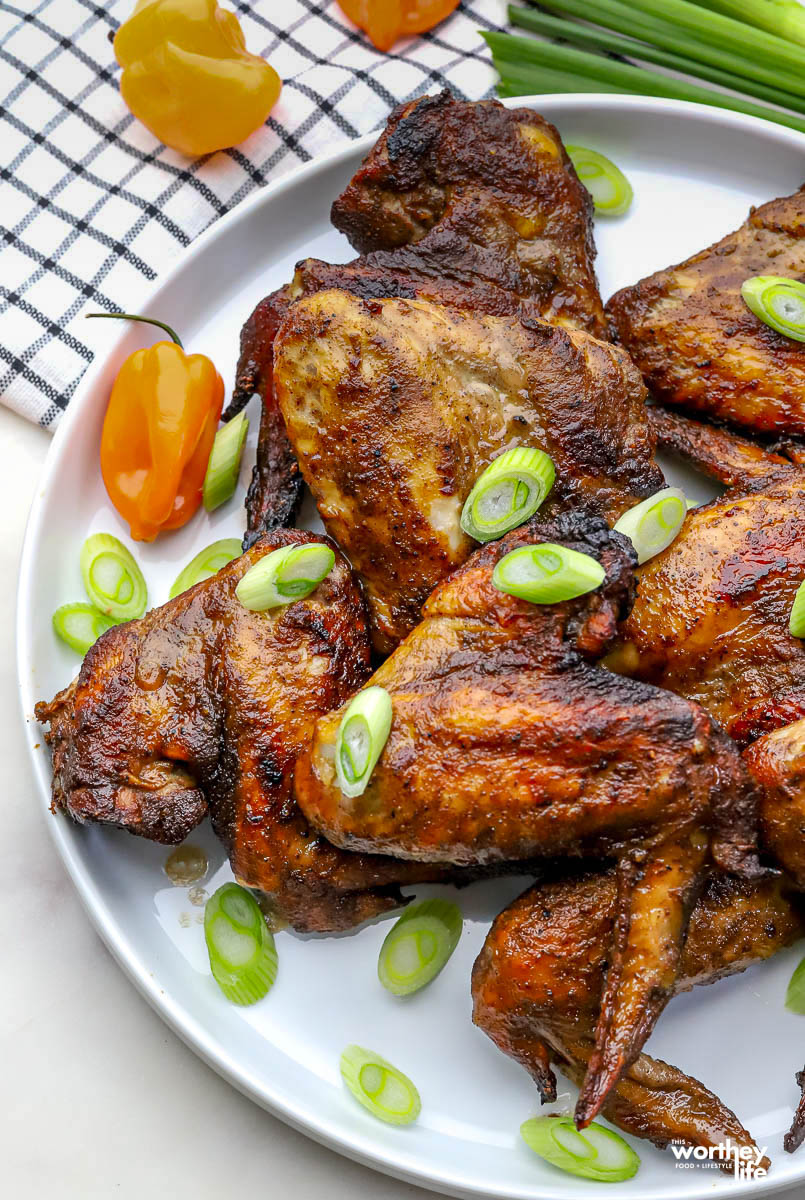 When I think of the jerk cooking tradition, I immediately think of Jamaican cooking.
But there are deeper roots to the Jerk cooking technique; here's what I discovered.
Yes, jerk cooking has African origins, but there is more.
Self-liberated enslaved people on the Caribbean island of Jamaica learned the cooking technique known as 'jerk' from the indigenous native population, the Taino Arawak.
The ingredients were simple and typically included meat (pork or chicken), bird peppers, allspice, and salt.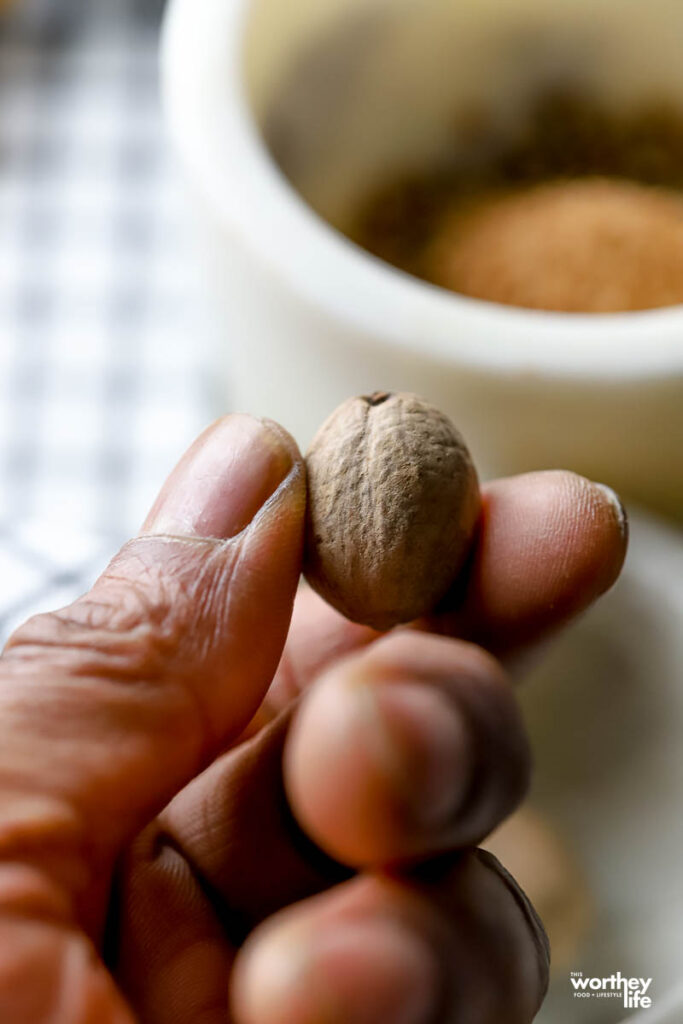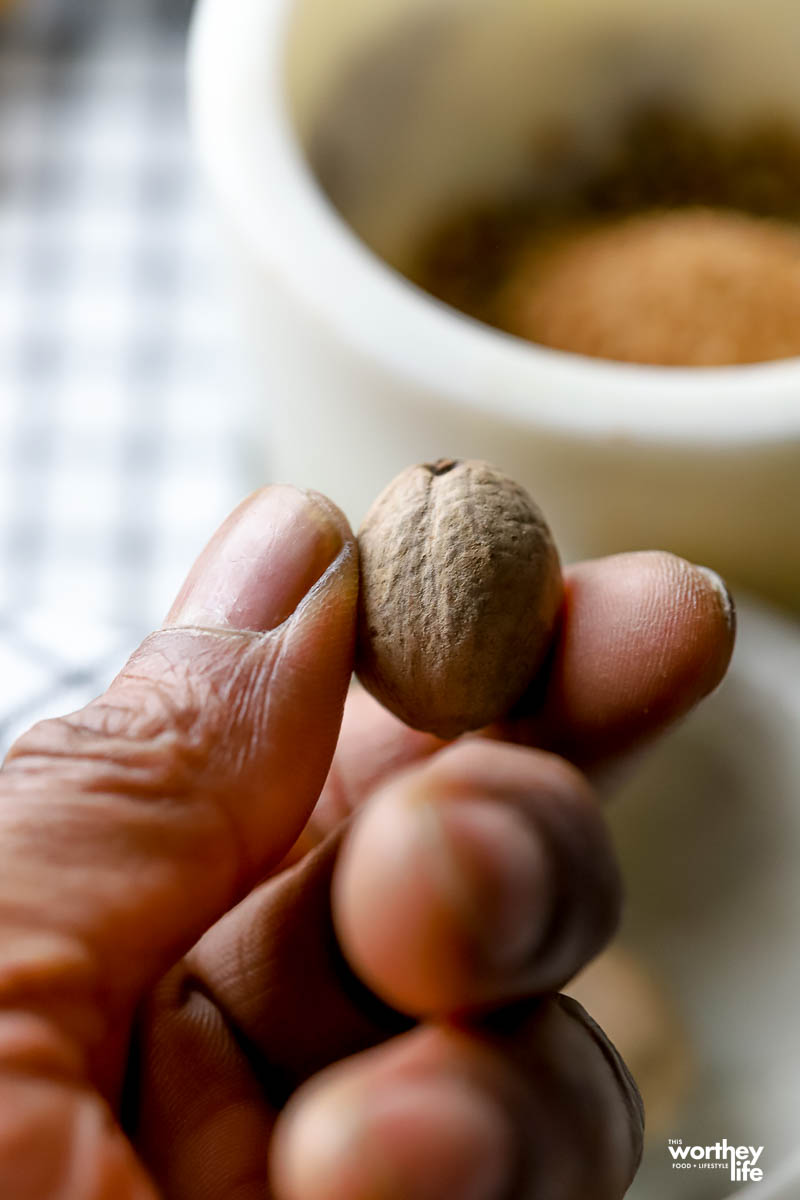 Traditional cooking methods called for the seasoned meat wrapped in elder pepper leaves.
It was then cooked in an underground smokeless pit for several hours using a combination of low-burning coals and fresh green pimento wood, also known locally as sweetwood.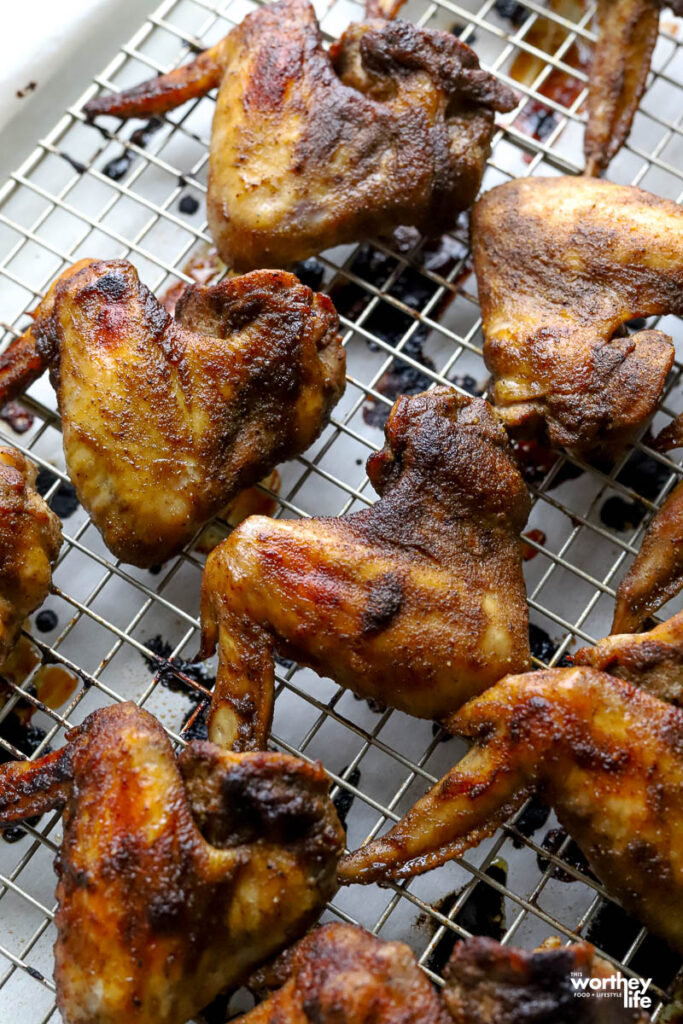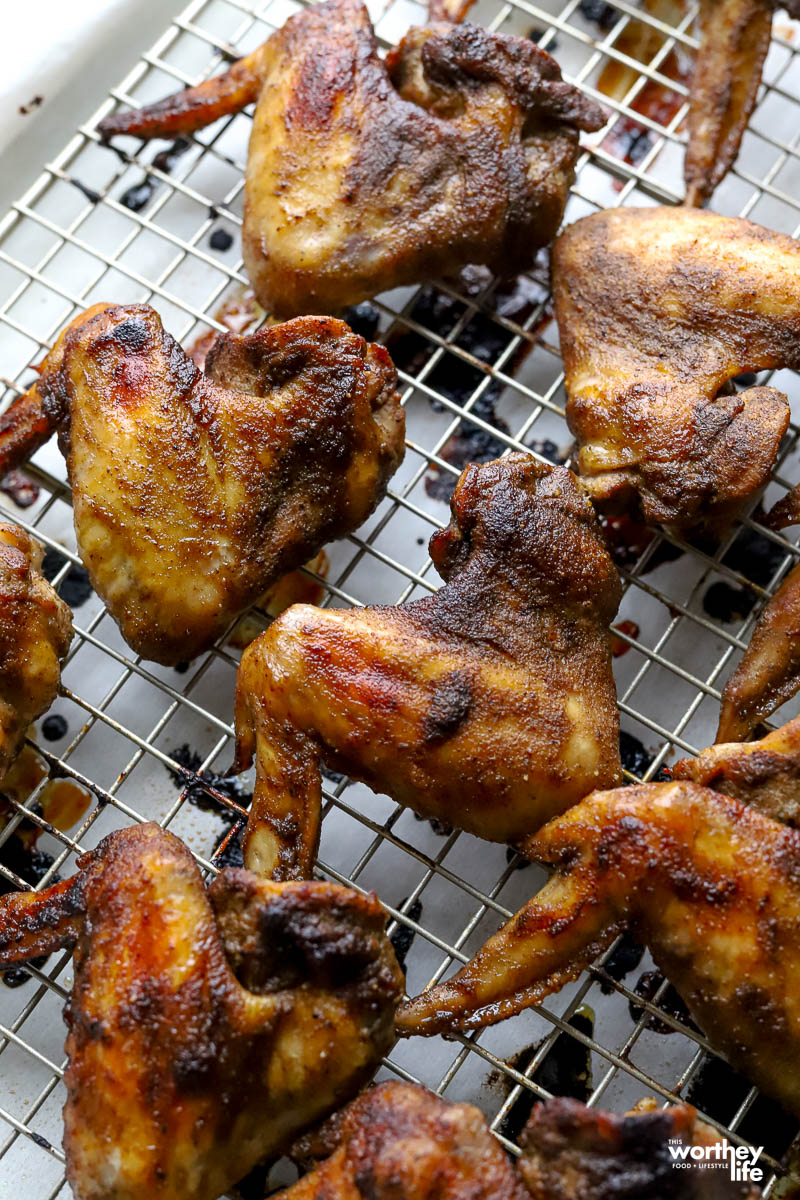 This cooking method not only added a smoky flavor to the meat but also served, as a way, to preserve it for later consumption.
As the technique spread, it was adopted by the enslaved Africans on the island, who added their spices and seasonings to the mix.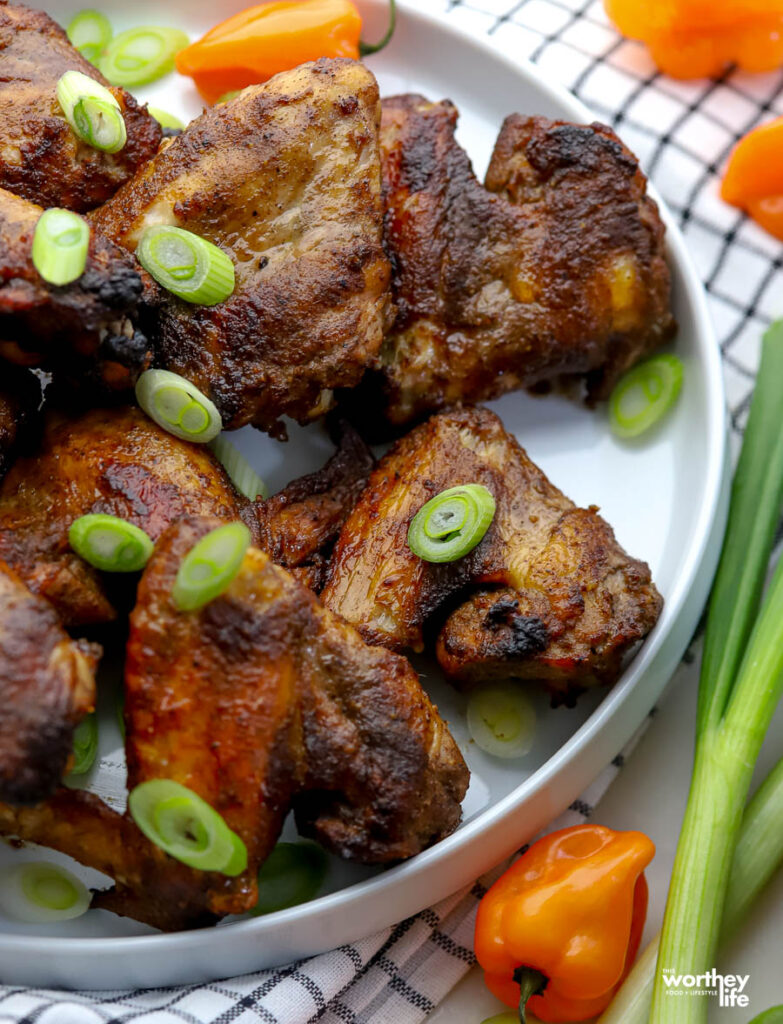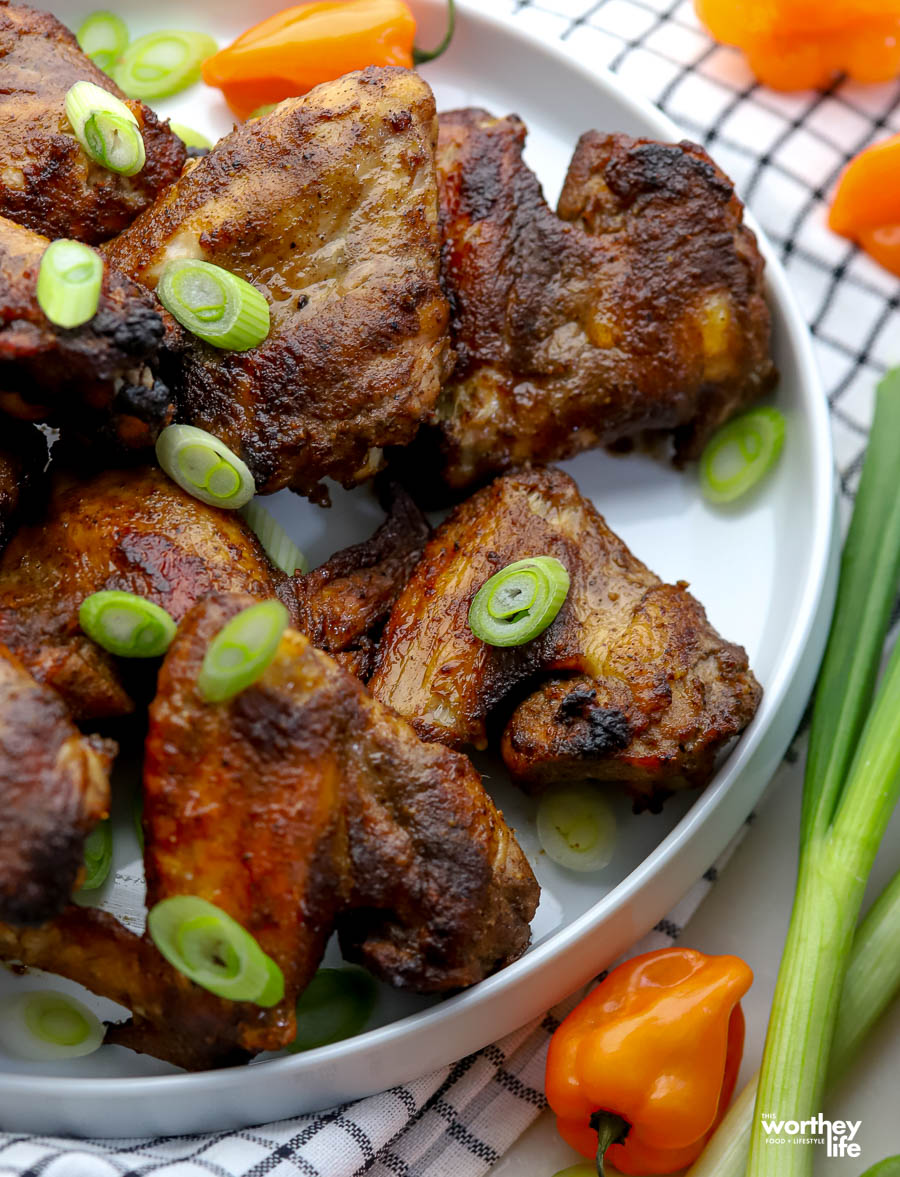 Jerk cooking has become synonymous with Jamaican cuisine, but it has also influenced the cooking of other Caribbean islands such as the Bahamas, Haiti, and Trinidad and Tobago.
Nowadays, Jerk is often cooked on a grill or in a special oven, but traditional pit cooking is still done on occasion for special events and festivals.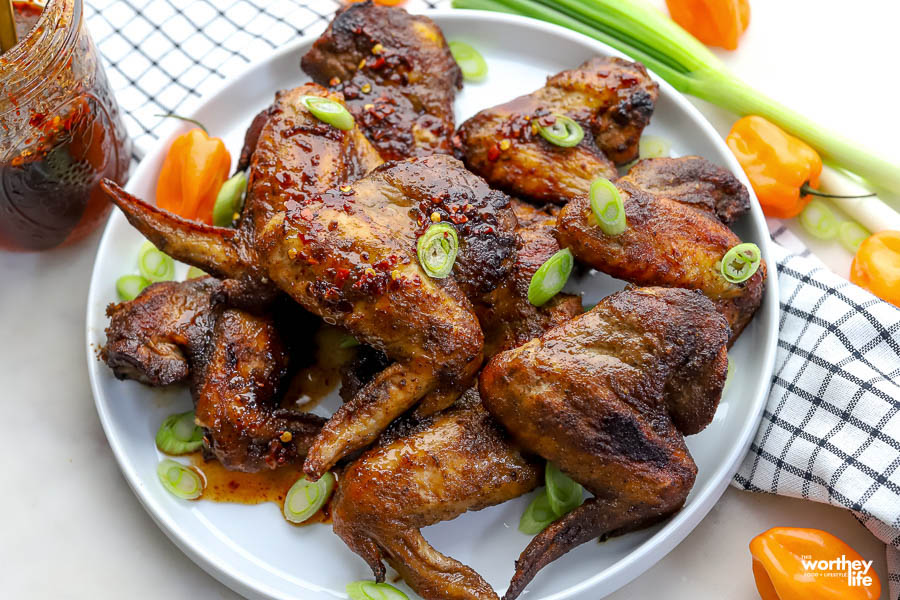 Jerk Chicken is one of the most iconic dishes in jerk cooking, which has become popular worldwide.
The chicken is marinated in a blend of spices and then grilled to perfection. The seasoning is often spicy and has a unique combination of sweet and savory flavors.
But, if you don't have or own a grill, no worries, you can make our Jerk Chicken Wings in a traditional oven or air fryer.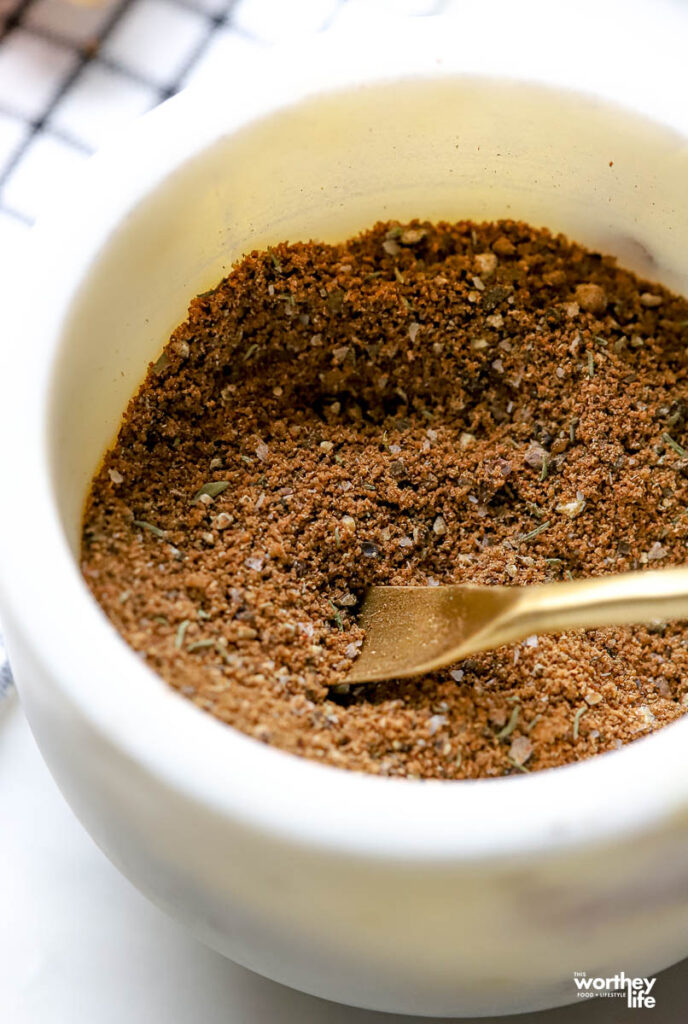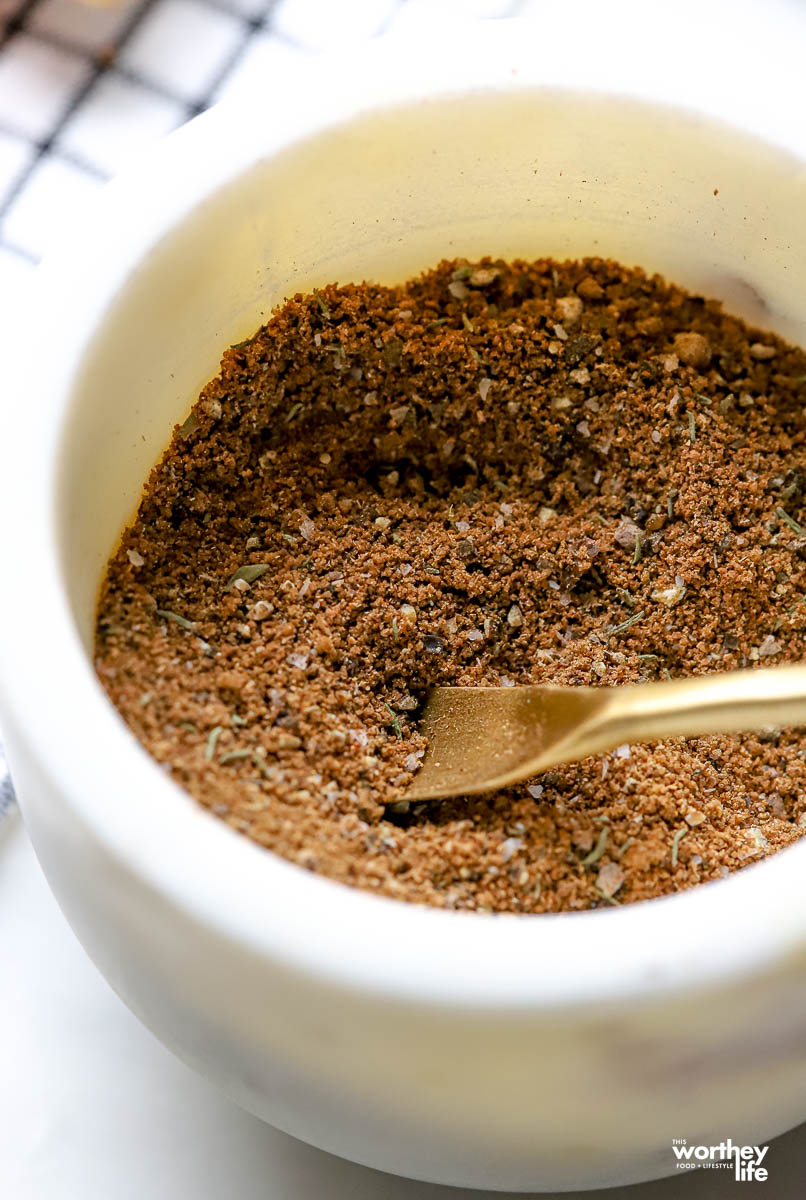 What You Need To Make Our Jerk Chicken Wings:
Chicken Wings. I used 30 whole chicken wings, but you can also use drummies, chicken drumsticks, or thighs.
Onions, Green Onions, Garlic & Scotch Bonnet Peppers. When it comes to a flavor base for Jerk cooking, this is pretty much par for the course. In the summer, I grew Scotch Bonnet peppers, but in January. I found myself fresh out, and local grocery stores didn't have any, so I used habanero peppers, a close cousin and a popular stand-in ingredient when you can't source the traditional Scotch Bonnet pepper.
Allspice, Coarse Black Peppercorns, Nutmeg, Cinnamon, & Dried Thyme. This is the traditional season base for Jerk cooking. I have also seen additional seasonings like ground white peppers or Chinese Five-Spice seasoning.
Dark Brown Sugar, Sea Salt & Soy Sauce. The dark brown sugar adds sweetness but also lends a dark color, a characteristic of Jerk seasoning. Soy sauce adds complexity and umami flavor, and like dark brown sugar, soy sauce gives the Jerk seasoning its dark color. And sea salt helps to balance out the sweetness, but salt also helps bring out the overall flavor of the food.
Olive Oil & Fresh Lime Juice. When preparing a marinade for meat, it is essential to include oil as it allows the seasoning to penetrate the meat more effectively. The inclusion of fresh lime juice not only tenderizes the meat but also adds a burst of flavor to the final dish. The oil also balances out the acidic flavors of the soy sauce and fresh lime juice. Additionally, the oil helps to keep the meat moist during cooking.
Grab the Hot Honey Recipe we used here!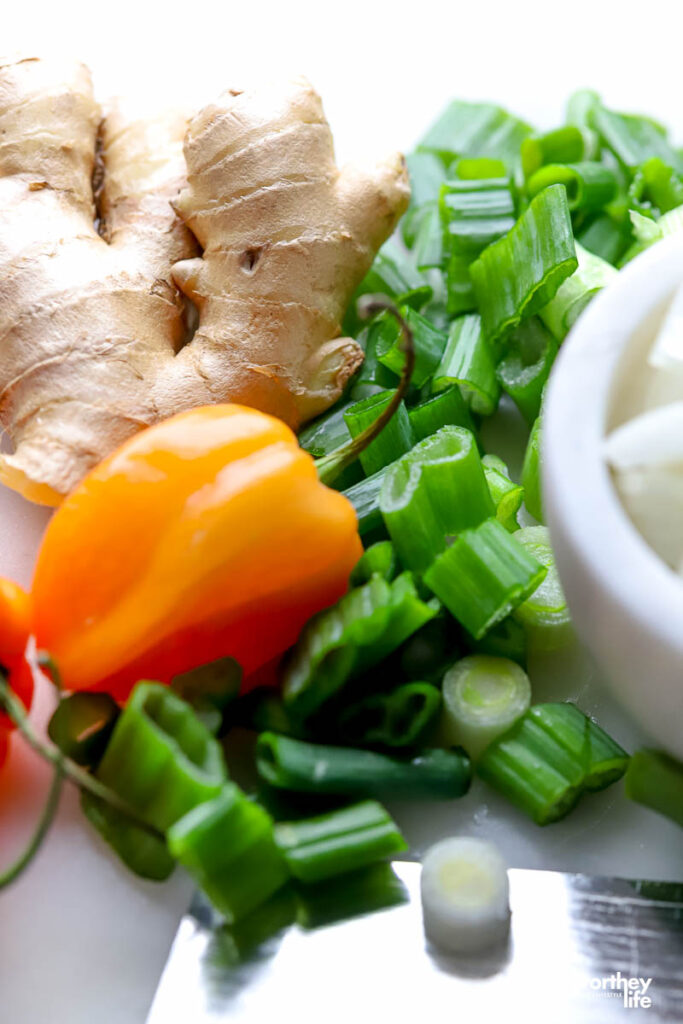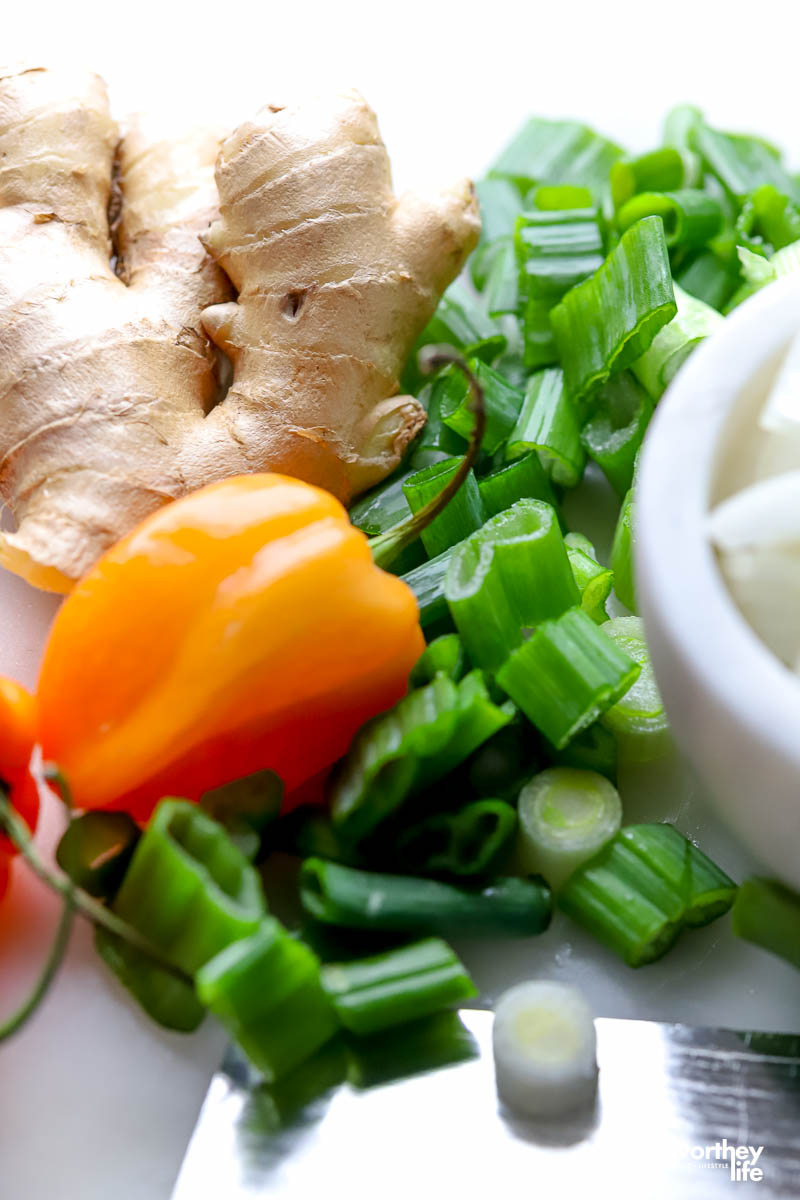 Other popular meats that are used:
Chicken
Pork
Goat
Lamb
Seafood
Jerk Pork is also a popular dish and is often served with a side of festival dumplings, which are fried dough similar to a doughnut.
But Jerk cooking isn't limited to just meat; it's also used to flavor fish, vegetables, and even tofu.
Jerk seasoning is also used as a marinade, a dry rub, or a sauce.
Jamaican Jerk is a staple in Caribbean cuisine, which is why it has become a famous export. It's a big part of the island's culinary heritage, and it's something that should be celebrated.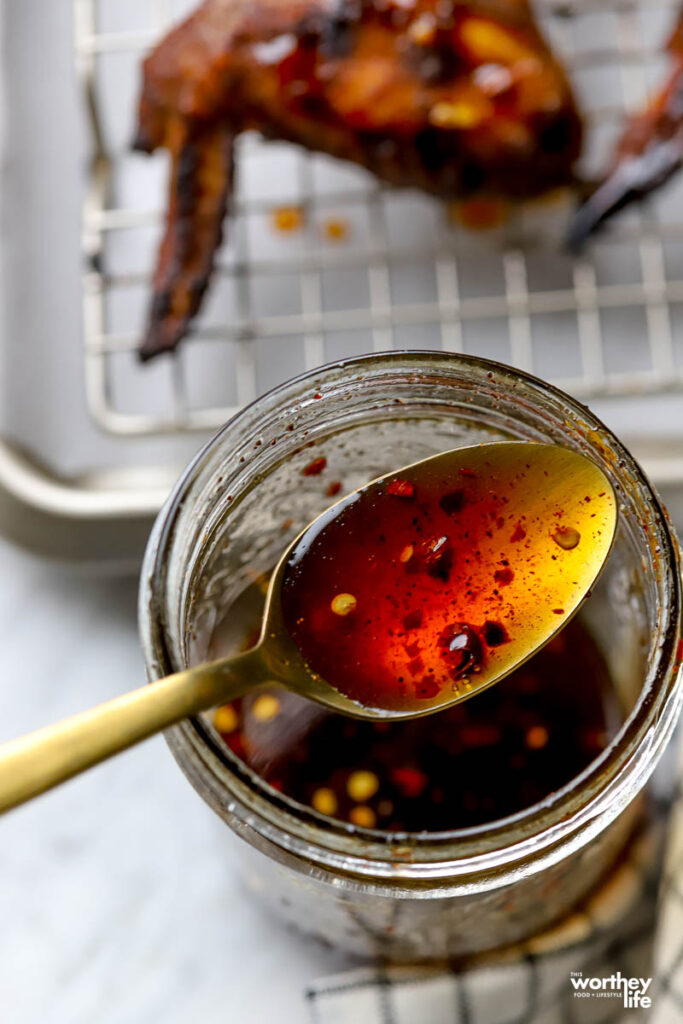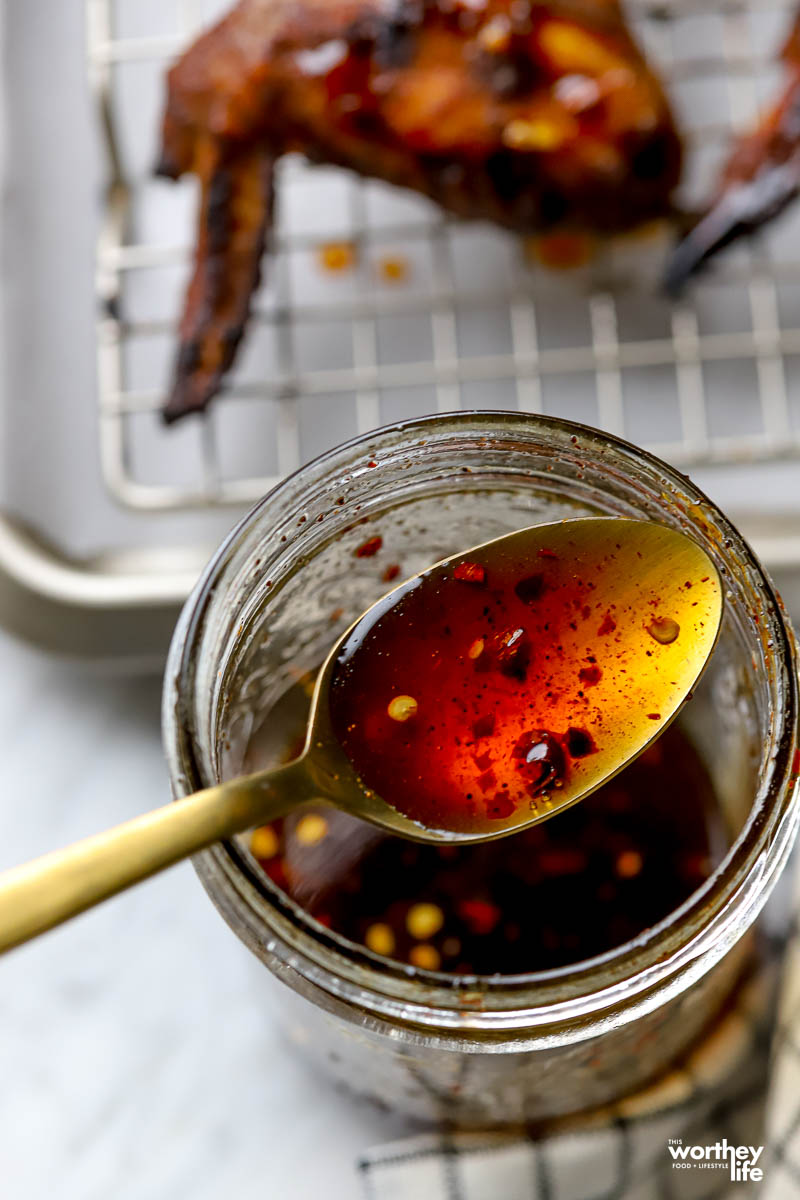 What to serve with jerk-seasoned meats:
Coleslaw
Mango Salsa
Potato Salad
Rice & Peas
Plantain Chips
In conclusion, Jerk cooking is a tradition with deep roots in Caribbean cuisine.
It has African, Native, and colonial influences.
It combines spices and seasonings to create a unique and delicious flavor. Jerk cooking is not limited to just meat; it can be used to flavor fish, vegetables, and even tofu.
It has spread across the Caribbean and has become a famous export. It's a culinary tradition that should be celebrated and shared.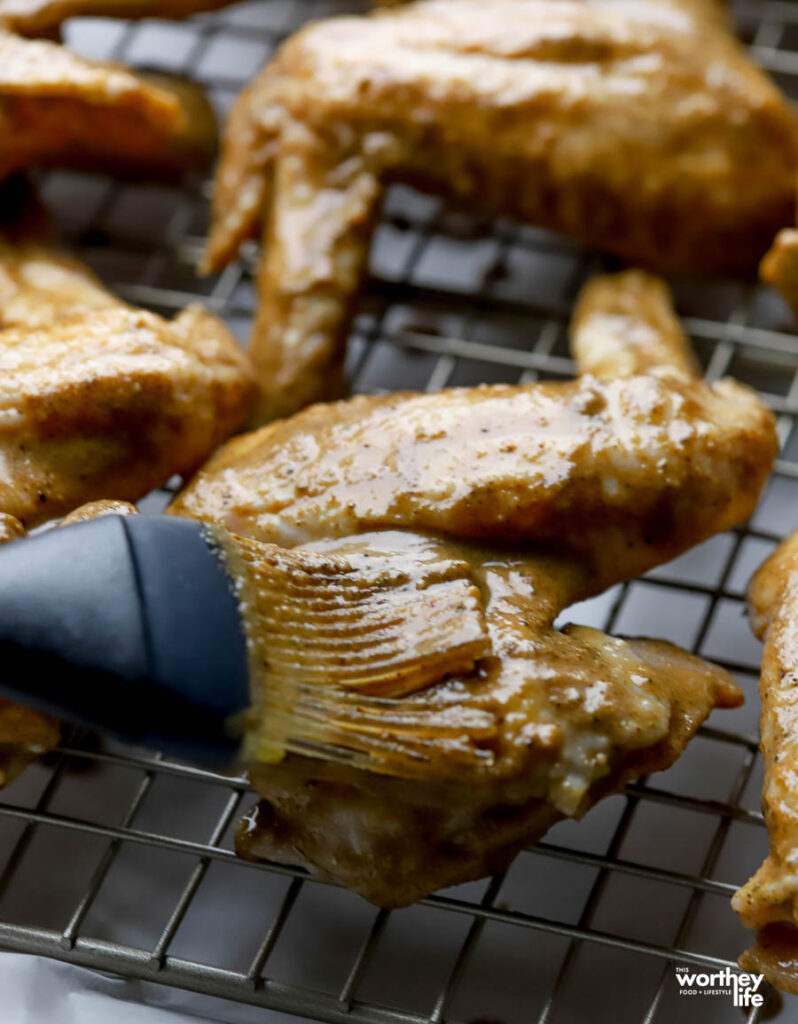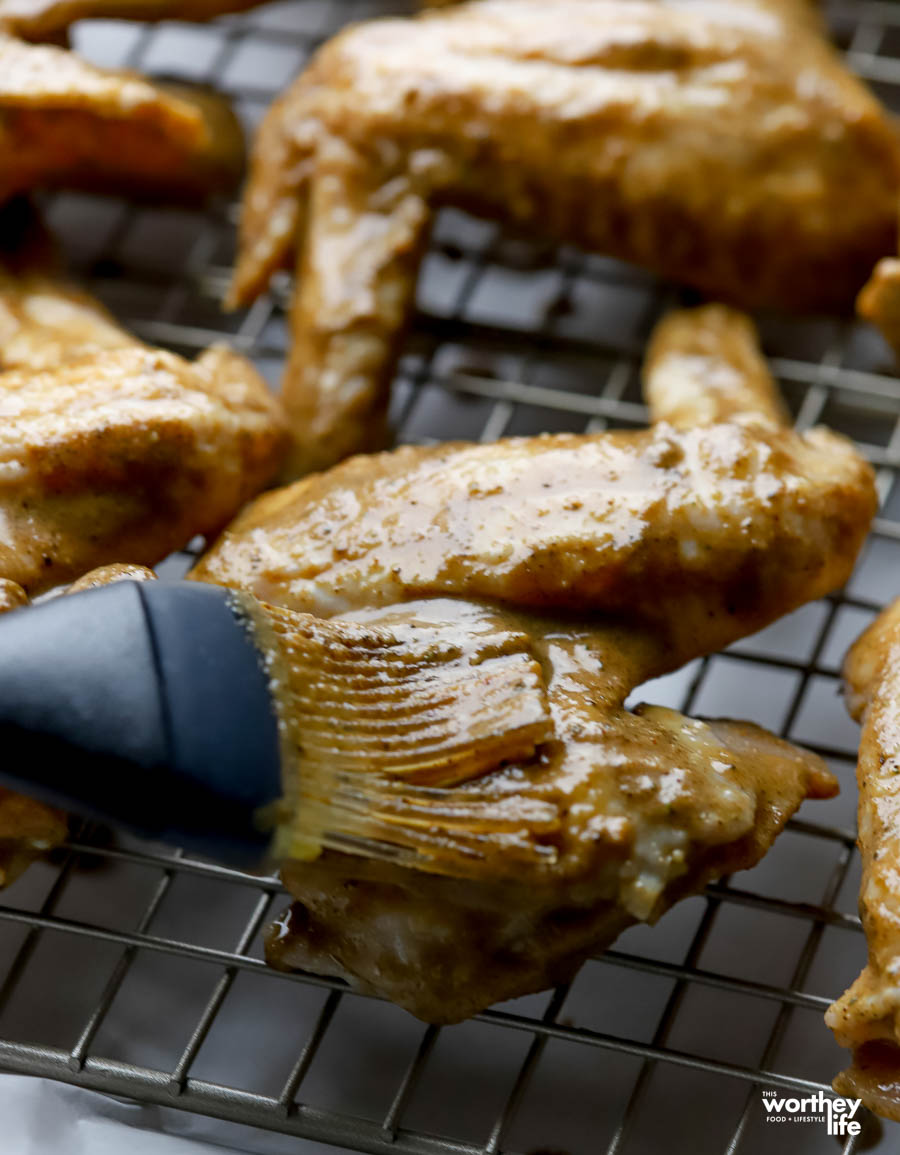 Jerk Chicken Seasoning Recipe
3-4 pounds of chicken wings
1 cup of onions, chopped
1/2 cup fresh scallions/green onions
2-3 Scotch bonnet chile peppers or habanero peppers
3 large garlic cloves
1 tbsp allspice
1 tbsp coarse black peppercorns
1 tsp freshly grated nutmeg
1 tsp cinnamon
1/2 tbsp dried thyme
2 tbsp of light or dark brown sugar
1 tbsp + tsp sea salt or kosher salt
1/2 cup soy sauce
1 tbsp of olive oil, canola, or vegetable oil
juice of 2 limes
*For best results, prepare the marinade the day before; if used as a marinade, brush all over the meat and marinade for 12 to 24 hours.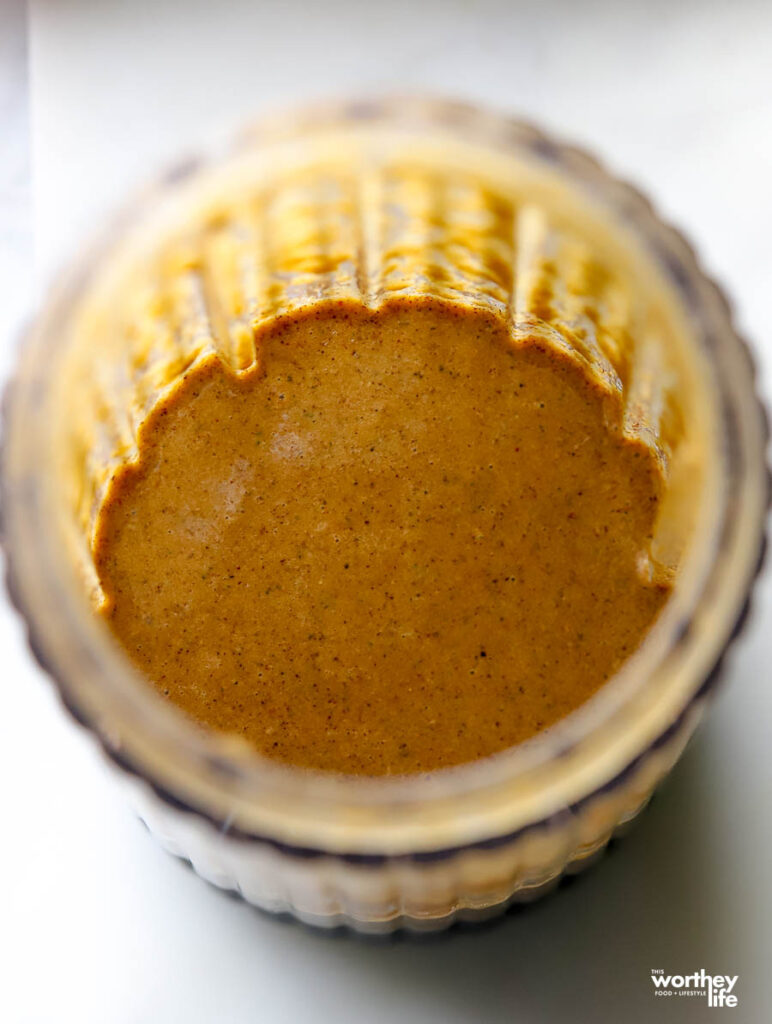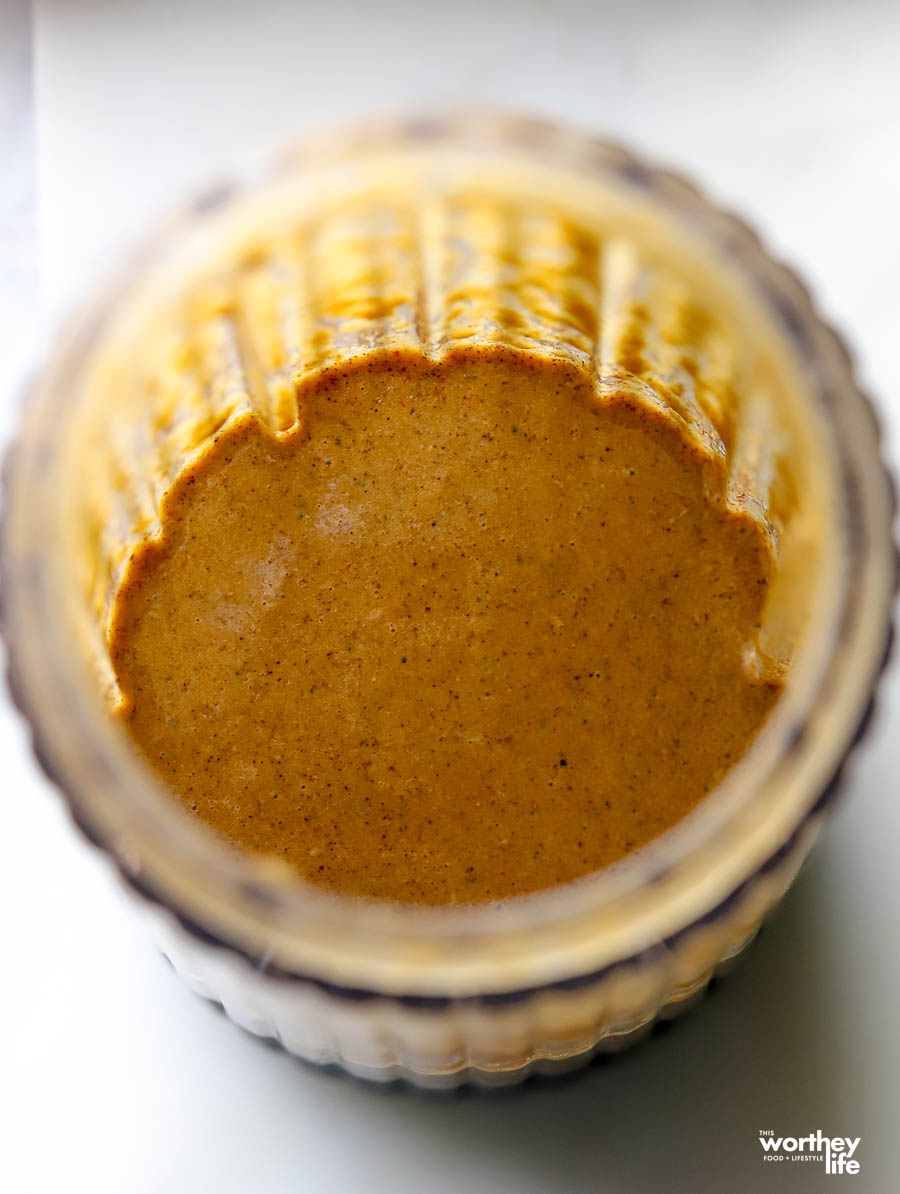 Directions on cooking chicken wings with jerk seasoning
In a blender, add the ingredients and blend thoroughly. Pat dry, arrange the chicken wings in a large bowl and pour the marinade over the chicken. Move the pieces around using your hand or a pair of tongs to ensure all the chicken is evenly coated.
Cover the bowl with plastic wrap or foil and refrigerate for up to 24 hours.
The next day, allow the marinaded chicken to come to room temperature and arrange the wings on a wire rack.
Before cooking, add a little more salt, smoked paprika, or allspice.
Preheat the oven to 400 degrees, place the chicken on the center rack, and cook for 45 minutes or until the skin is golden brown with a rich darker color.
Serve with hot honey.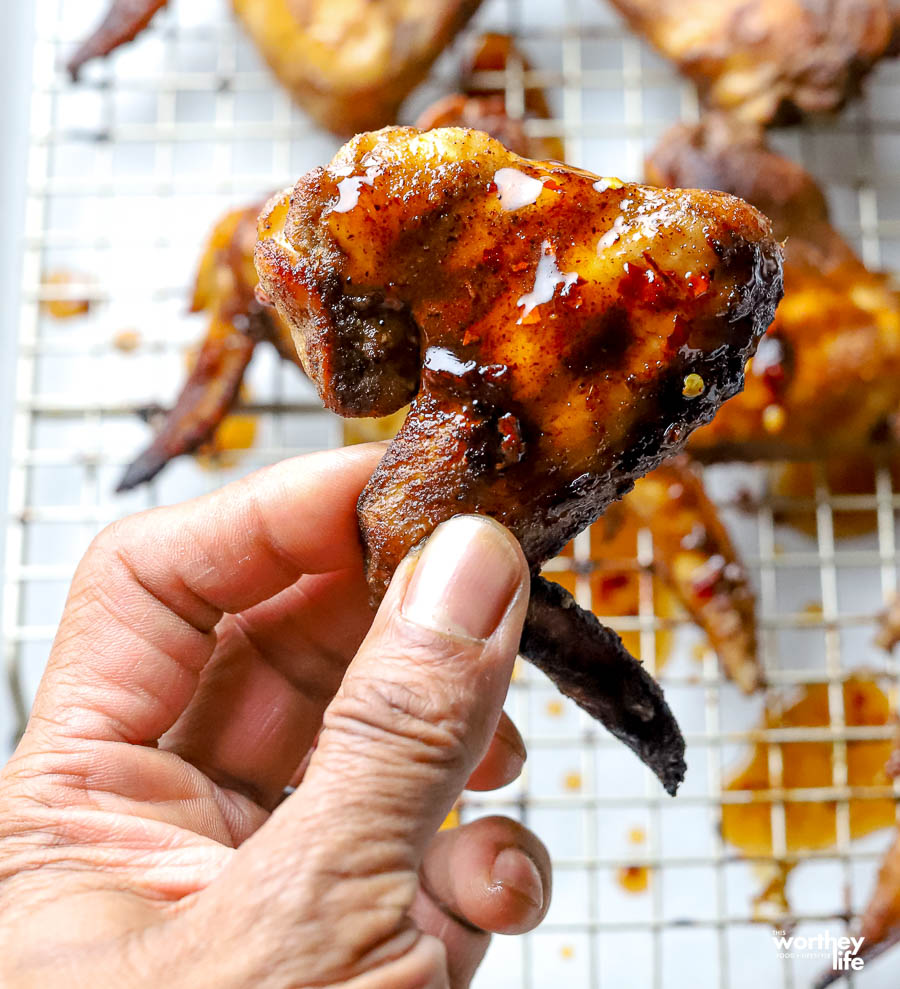 What is Jamaican jerk chicken?
Jerk chicken is a traditional Jamaican dish that uses a dry rub or chicken marinaded using a spicy, intensely flavored combination of herbs and spices known as jerk seasoning.
I am marinating chicken in a spicy, flavorful blend of herbs and spices known as jerk seasoning.
Typical ingredients include allspice, Scotch bonnet peppers, and salt.
How long will homemade Jamaican chicken wings keep in the fridge?
Fully cooked jerk wings will last in the fridge for up to four days.
I eat a variety of meats; which meats pair well with jerk seasoning?
Pork and chicken are traditionally used in jerk cooking. However, you can also use beef, lamb, and fish, as well as a variety of vegetables, tofu, and plant-based meat options.
How do I cook jerk chicken?
Traditionally, jerk chicken or pork was cooked using an underground smokeless pit. However, you can cook jerk chicken using a gas or charcoal grill, an air fryer, an Instant Pot, or a conventional oven.
How is jerk chicken cooked? Jerk chicken is typically cooked using a smokeless, underground pit. However, modern variations often include grilling as well.
I do not like spicy foods. Can I make jerk chicken without the heat?
Historically, jerk chicken is prepared using bird pepper, Scotch bonnet, and habanero peppers.
Replace the spicey peppers with a mild or medium-heat hot sauce to reduce the heat index. Or omit the heat altogether.
I am making jerk chicken; what should I serve it with?
Jerk chicken is typically served with:
rice and peas
leafy green salads
dumplings
potato salad
plantains
vegetables like carrots and onions.
french fries
How can I reduce the salt in my jerk recipe and make it healthier?
Use light extra virgin olive oil and heart-healthy oils like grapeseed, avocado, sunflower, etc.
Use low-sodium salt or a salt substitute. Swap the regular soy sauce for a reduced-sodium option.
Also, use skinless chicken, lean meat like lamb, turnkey, or seafood options like salmon or shrimp.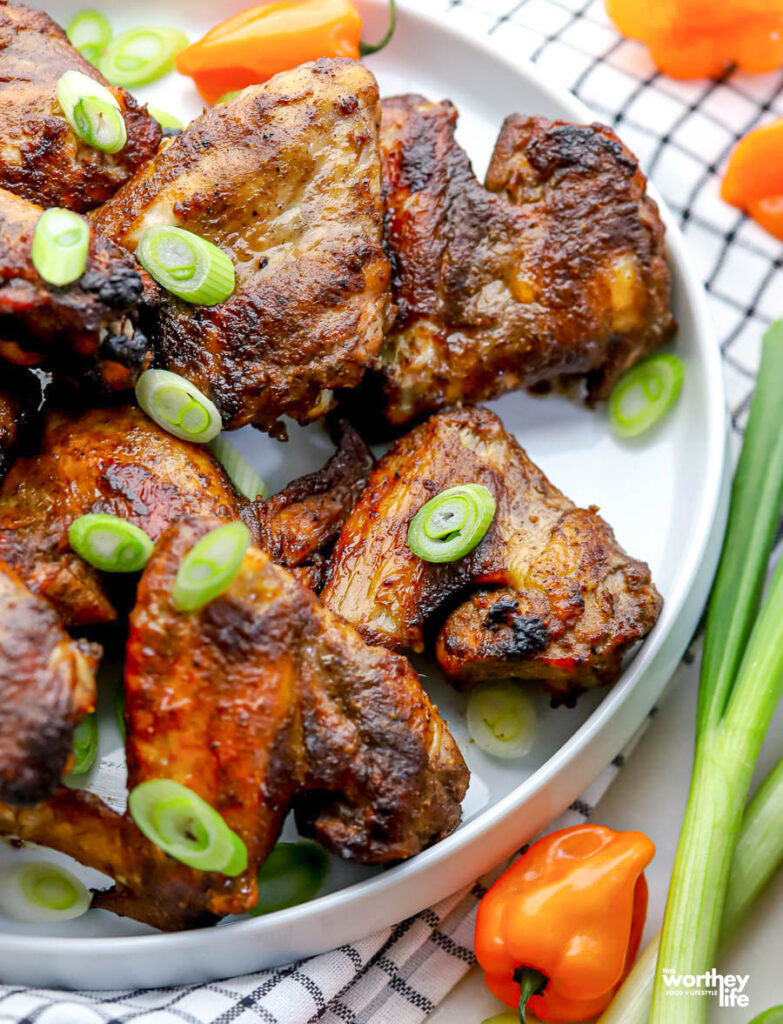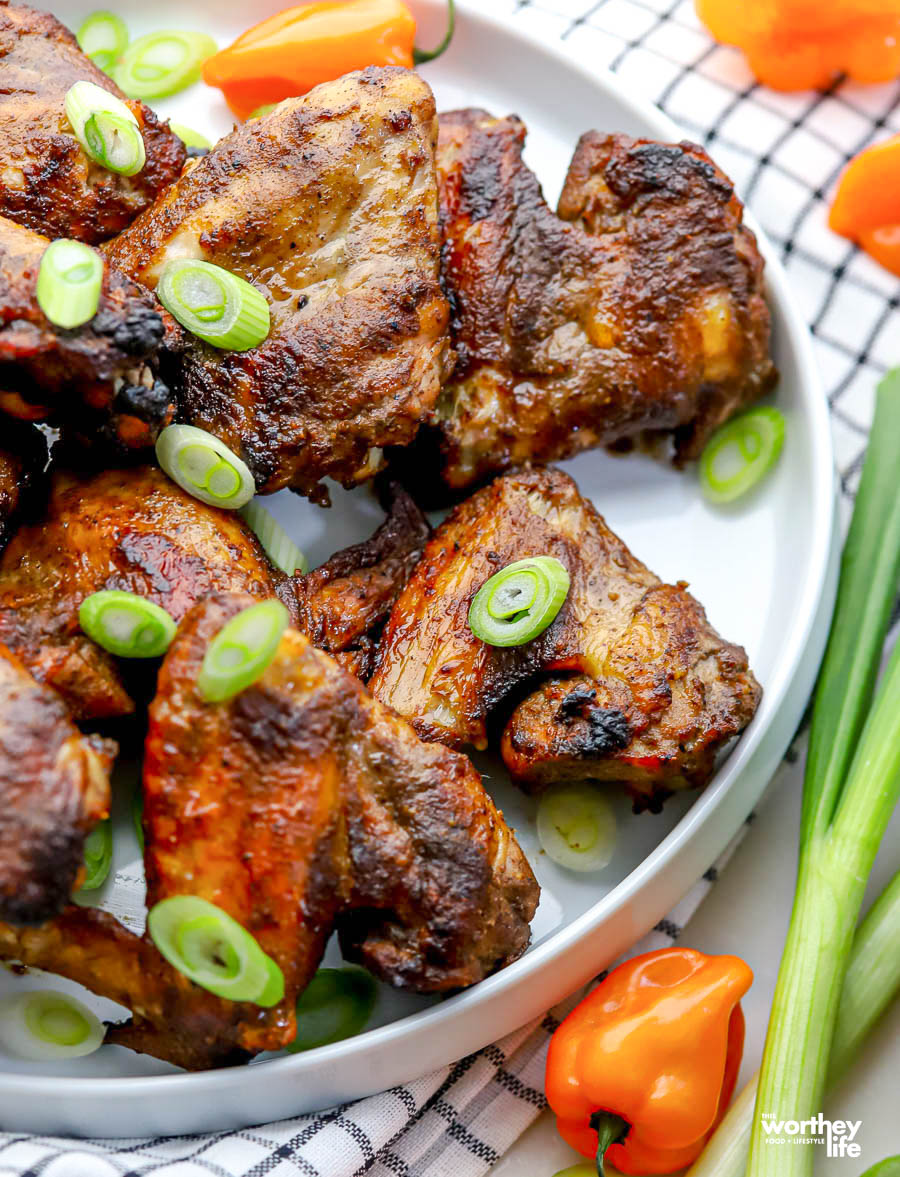 Like good seasoning, the history of a dish adds depth and significance to it, enhancing our appreciation for African food cultures. As you prepare the recipe, don't hesitate to ask questions in the comments section. Now, grab the ingredients and start cooking!