5 Reasons Why We Enjoy Kalahari Resort and you will too!
Summer break couldn't come quick enough and seemed to leave just as fast! I think part of it has to do with my boys only having 6 weeks for a summer break (they attend a school that is on a balanced calendar aka year-round school), so we made the best of it this summer. We took a fantastic road trip to Washington, DC and ended the summer with a trip to Kalahari Resort in Sandusky.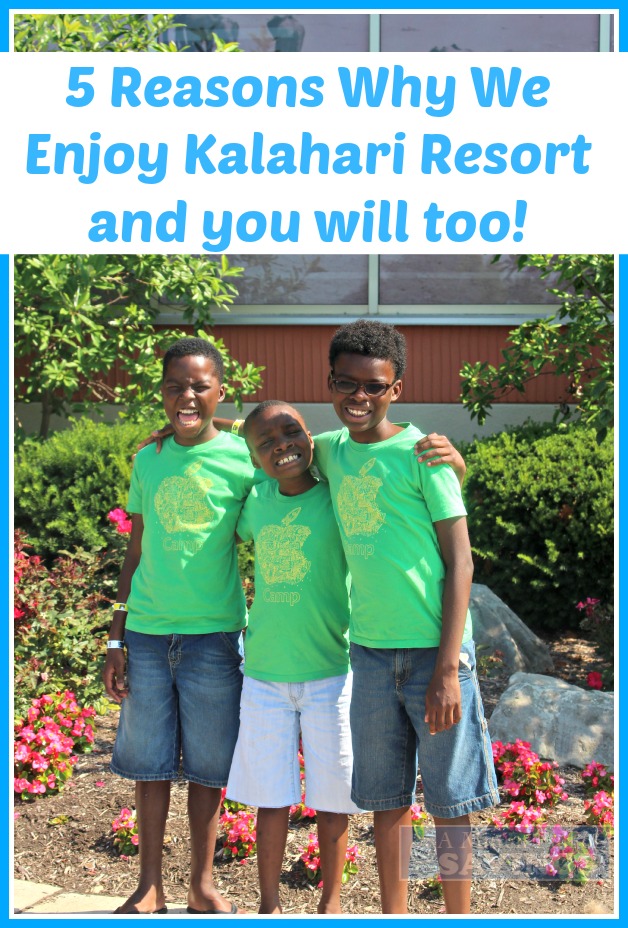 I value the time that I have to spend with my family. It seems just yesterday all three zzzboys were babies and now we're almost to the teenage years. YIKES! Sometimes you just want time to stand still. Unfortunately, it doesn't. However, Kalahari Waterpark and Resort believes in that same theme- putting value to time spent with your family. In fact, this summer they launched a campaign to reestablish quality family time, starting with summer vacation.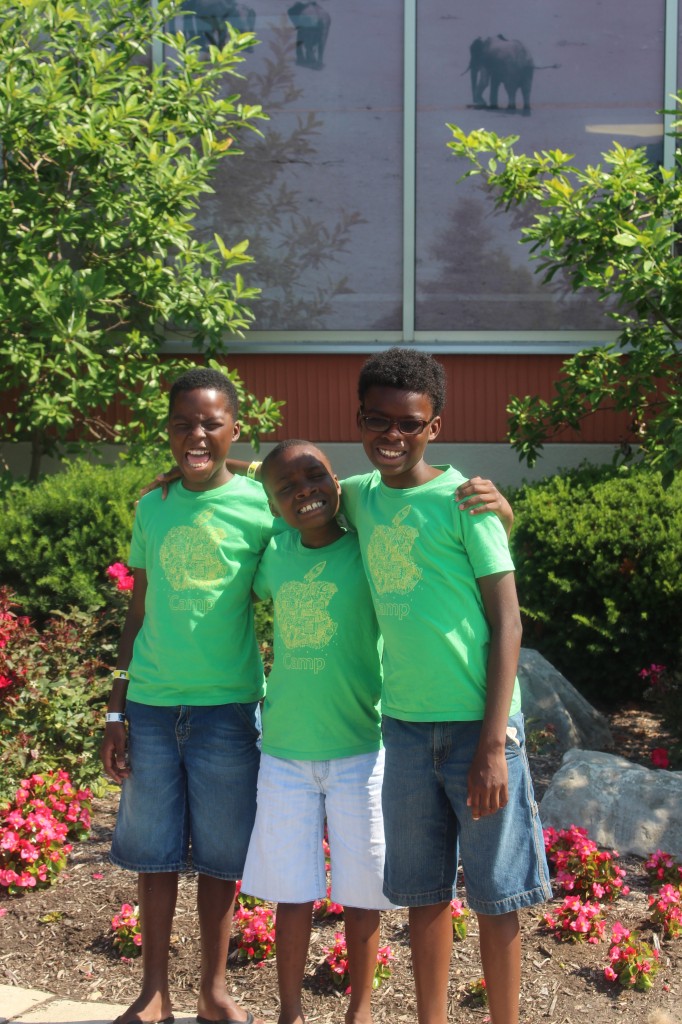 Here are my 5 reasons why we enjoy going to Kalahari Waterpark and Resort and you will too!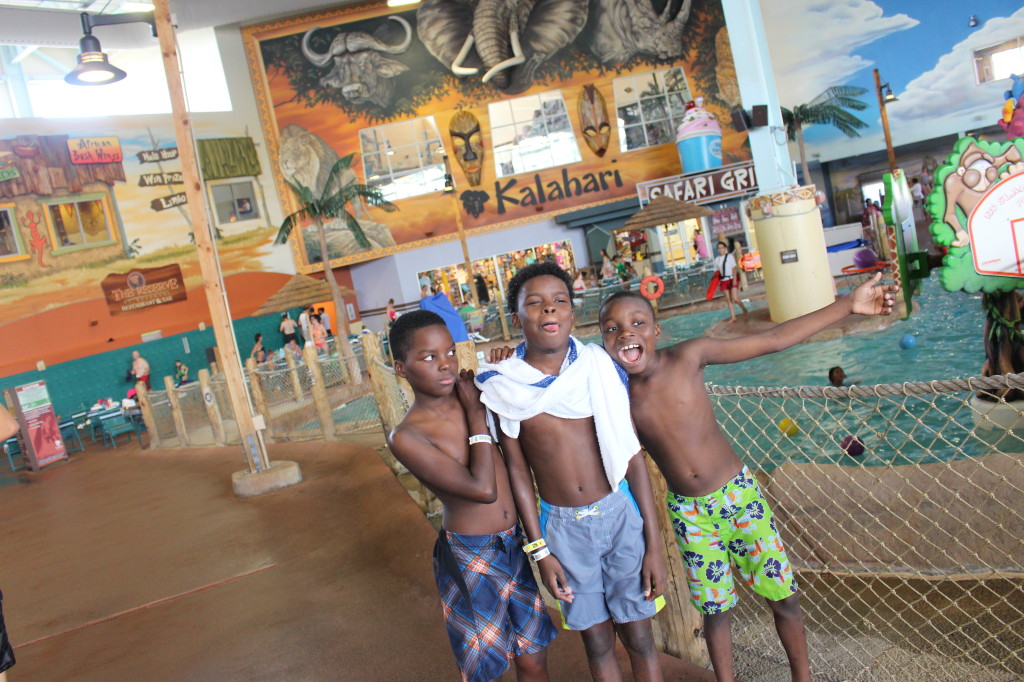 Rates & Deals
Since I'm all about saving money I always look for the best rates and deals for Kalahari getaway packages I have never paid full price when staying at Kalahari. On their website, they offer promotions and specials. You can get them delivered right to your inbox when you sign up for their emails. I highly encourage this so it ensures don't miss out on any hot deals. Living Social and Groupon are always GREAT ways to score awesome deals for Kalahari. That is usually where I score the best deals. In fact, be sure to read my 5 tips on how I save at Kalahari Water Park and how you can too!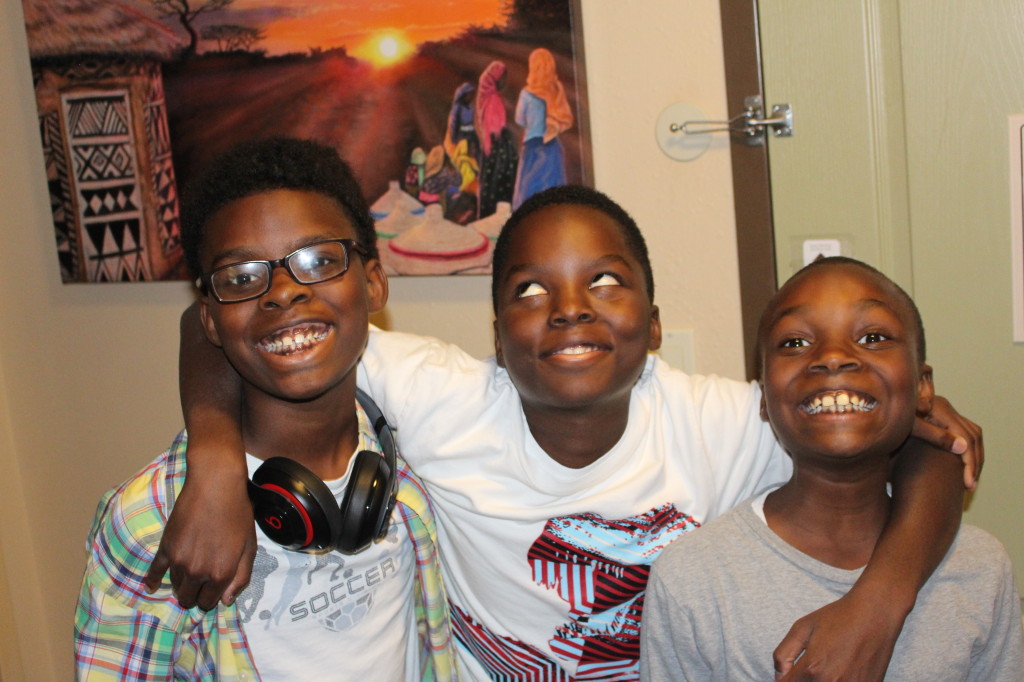 Fun for All Ages
Since my kids are getting older sometimes I worry that they will get bored when we do family outings. That's why I LOVE the fact that there are plenty of things to do at Kalahari Resort. If one of the boys got bored, they could just move onto the next activity. Trust me, there's plenty for the whole family to do at the water park. Some of our favorite activities from our most recent trip was the outdoor adventure area.
The boys enjoyed going on the zipline, rock climbing, and of course checking out the animals. Another area they enjoyed was the arcade. I did have to put a limit on how much they could spend at the arcade because they were flying through those games! I think we spent most of our outdoor time feeding and learning about all of the animals at the Safari Adventure Park. Because of all the amenities on property, it's hard to get bored while vacationing at Kalahari.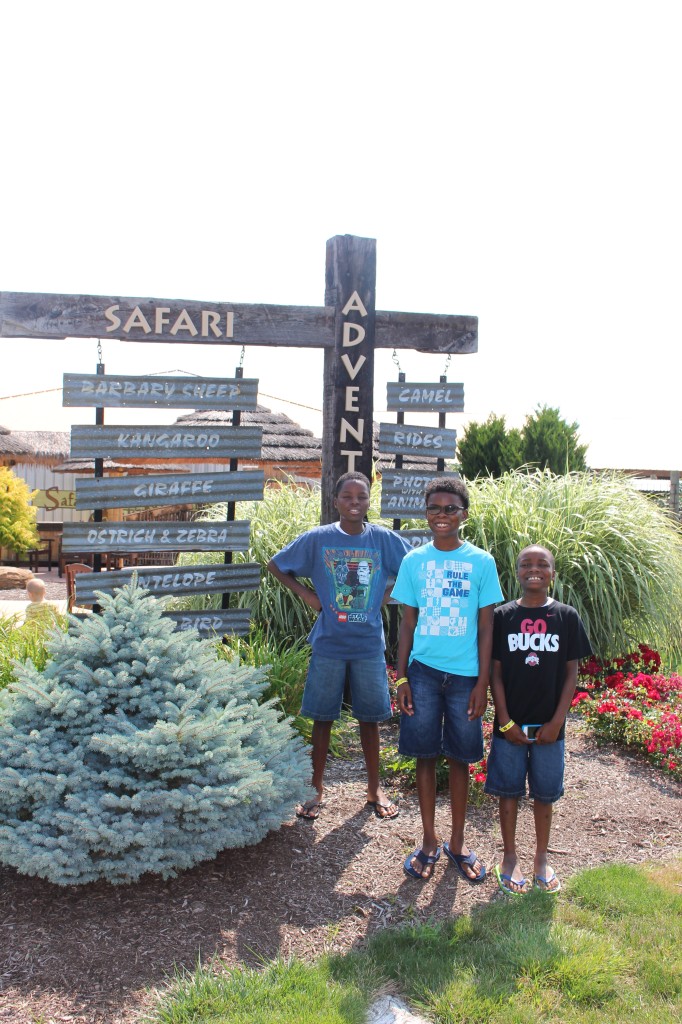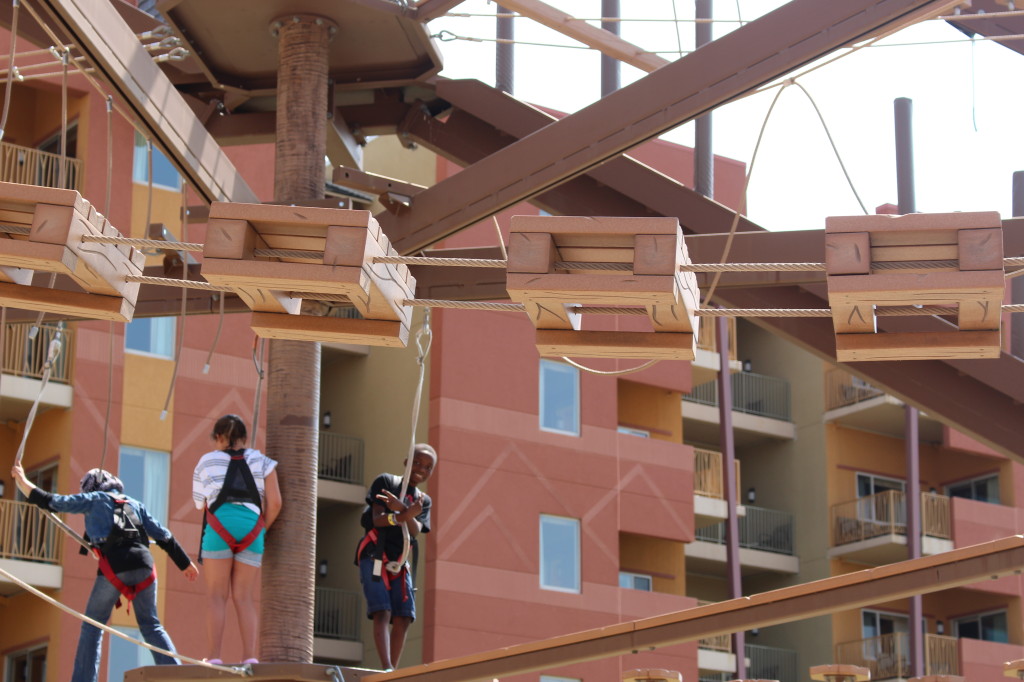 Rooms & Suites
The guest rooms and suites at Kalahari Resort are truly amazing. Plenty of room for my three big kids to lounge around and have their own space and this is uber important. The beds are huge, the furniture is comfy, and there is plenty of space for us to do our own thing. We had Suite with two separate bedrooms (and two full-sized bathrooms), a small kitchen area and living/dining room. Because the twins, especially Zion needs to have time to relax and have quiet areas (high functioning autism), having a separate room when he can have downtime is a must for us. When spending time together as a family it's always important to have fun together but to also have your space too and I feel like Kalahari Resorts gives us both options.
Amenities
I'm not going to lie one of the best parts of traveling for me is having access to awesome amenities. I was very pleased with the amenities available at Kalahari Resorts. We're talking microwave, fridge, in-room safe, flat-screen TV, and a whole lot more. Around the property, you could several Restaurants and even a full-service bar area. (I mean, because a Momma or a Dad just may need a drink to take the edge off after dealing with kids all day, lol!)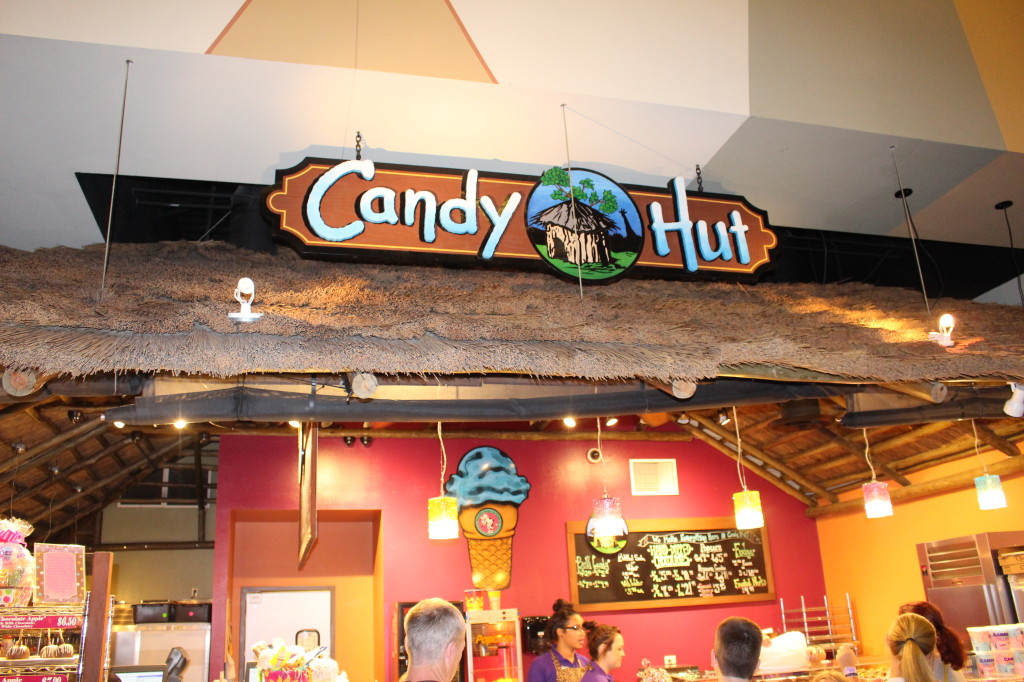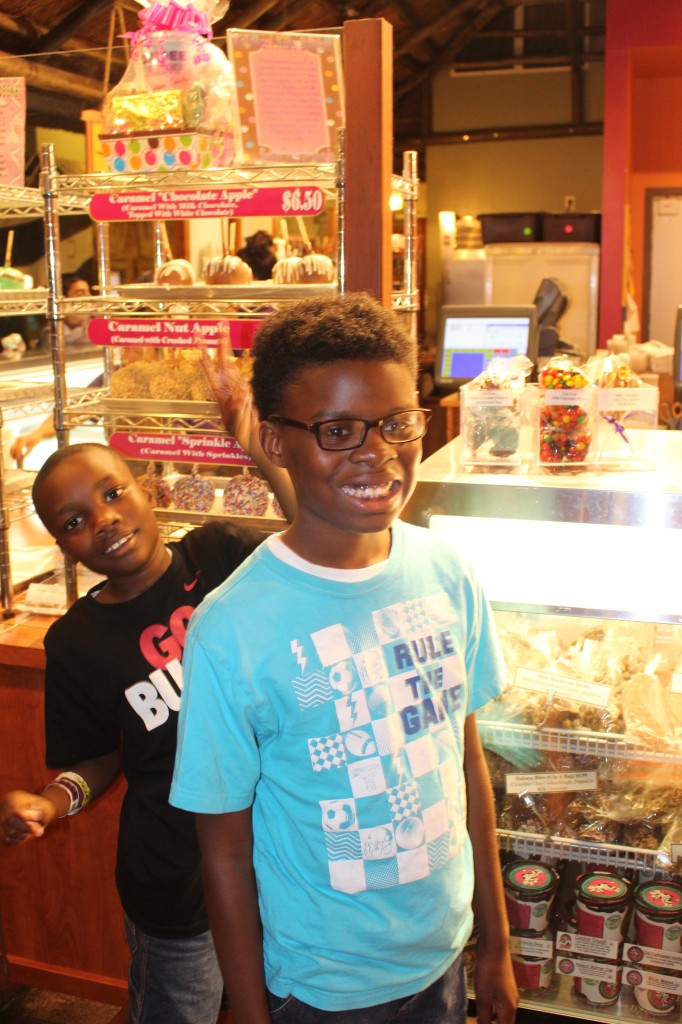 Also on the Kalahari property, you can find several stores, a Spa Center and retreat ( I totally have to do this next time!), Snack areas, areas to host parties, a fitness area and so much MORE! If I needed something to make my stay more comfortable the staff was very accommodating. Kudos to all of the staff working at the Sandusky area! Everyone was so nice and accommodating.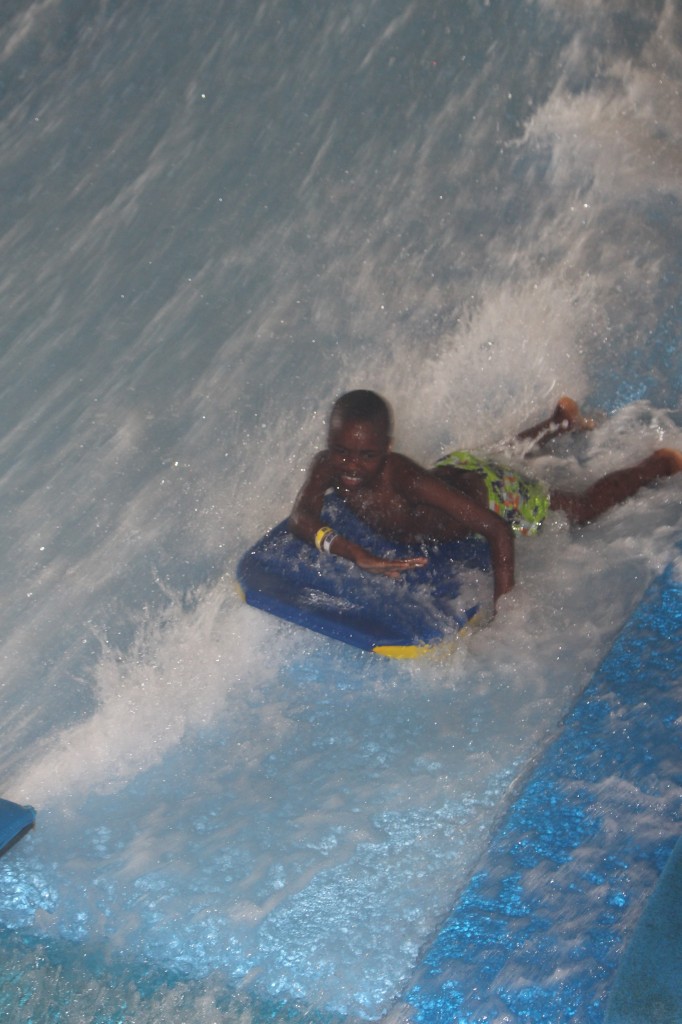 Parks
Of course, the parks are the best part of this whole family getaway adventure. There's the Indoor Water Park, Safari Adventure Water Park, and the Outdoor Water Park. There is no shortage of fun when it comes to Kalahari Resorts. I love that there's plenty for the kids to do and lots for the parents to do. I didn't get bored at all joining in on the fun with my boys!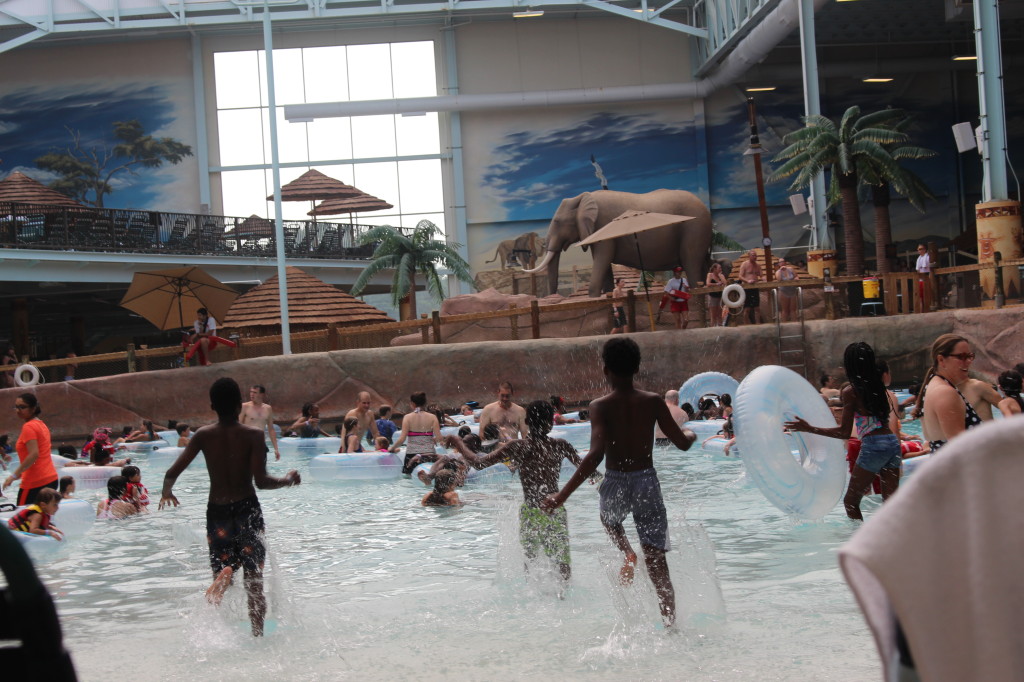 Kalahari Waterpark and Resorts is one of our favorite places to vacation every year. This year we traveled in the 2014 Hyundai Santa Fe. Not only was it awesome on gas (one tank got us there and back), but the three boys were able to comfortably sit without laying all over each other. And the storage room for all of their gear, swimming trunks, pool toys, and snacks was safely stored in the back. If I had to add a sixth reason to our list for attending Kalahari Waterpark, it would be the distance. We try not to overdue it when it comes to road trips and how long we're sitting in the car. The Sandusky location was conveniently located within three hours of Lansing and with the awesome gas mileage of the 2014 Hyundai Santa Fe, this was a great gas saver!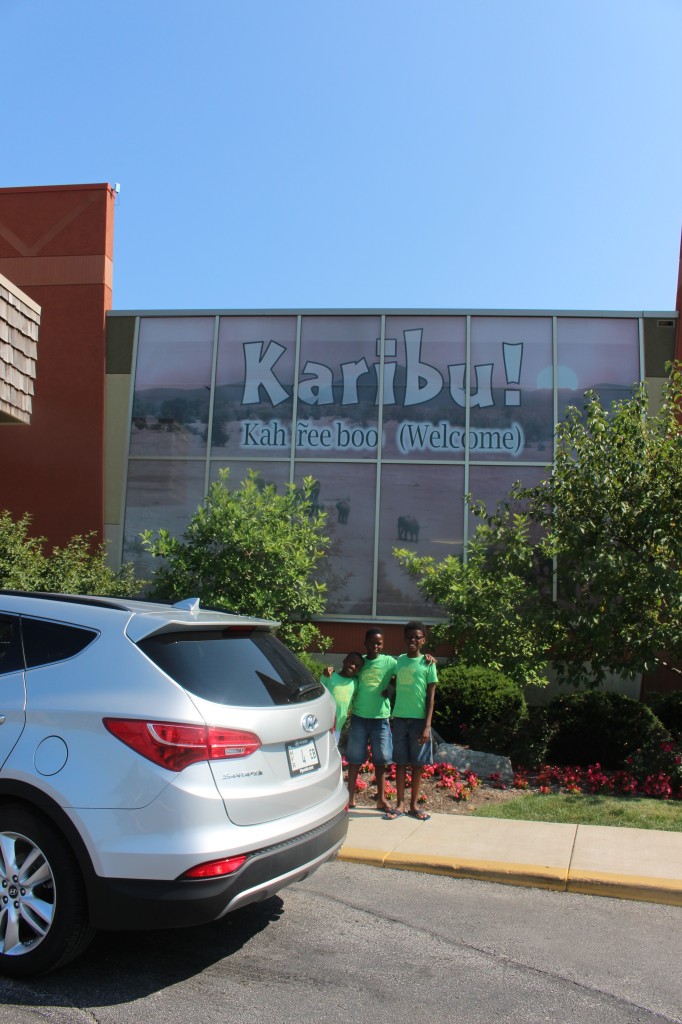 Overall, the Worthey family had a great time together. We left the cell phones, iPads and other gadgets in our hotel room and spent time with EACH other! It was refreshing and we valued every precious moment. That time was priceless.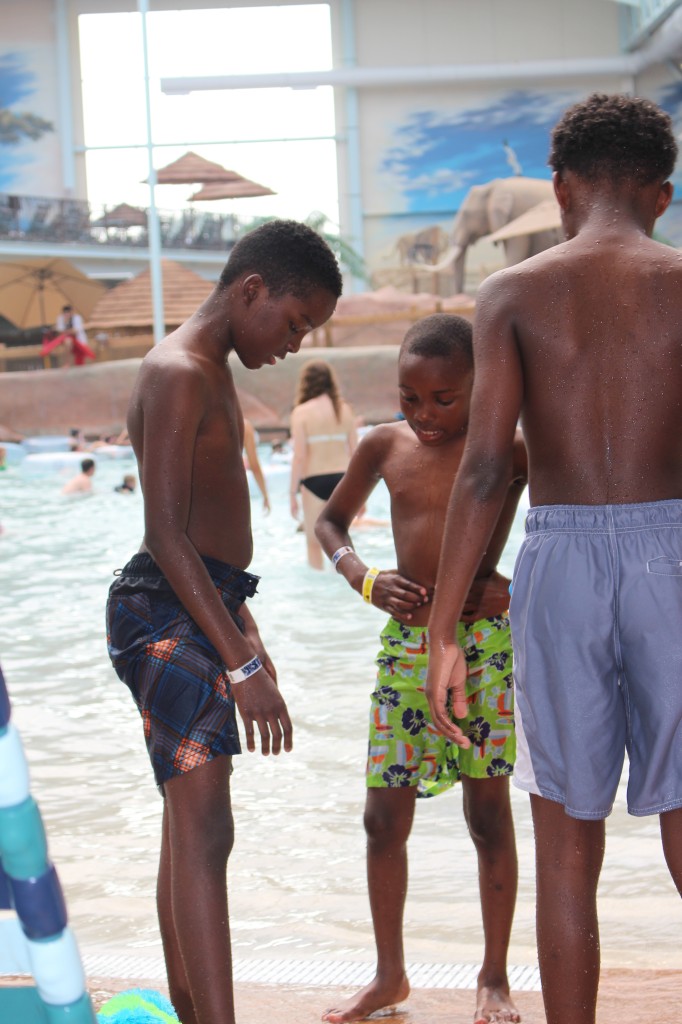 More great tips on how to save at Kalahari Water Park & Resorts:
Plus we have some hot deals going on at Kalahari right now:
Groupon has a deal going on RIGHT now to score a night starting at $99 per night for Kalahari (you can pick which location) Check out this HOT deal here
Living Social has one night packages starting at $159 per night! Another great deal- check it out HERE
Disclosure: A Mitten Full Of Savings received a getaway package for the purpose of this review. However, all opinions are 100% my own.