Looking for something new to do in the Midwest? Read about our stay at a beautiful RV Resort in Indiana, near one of the best amusement parks in the Midwest. Our review of Lake Rudolph Campground & RV Resort will give you an idea of what to expect during your stay! Keep reading for more details!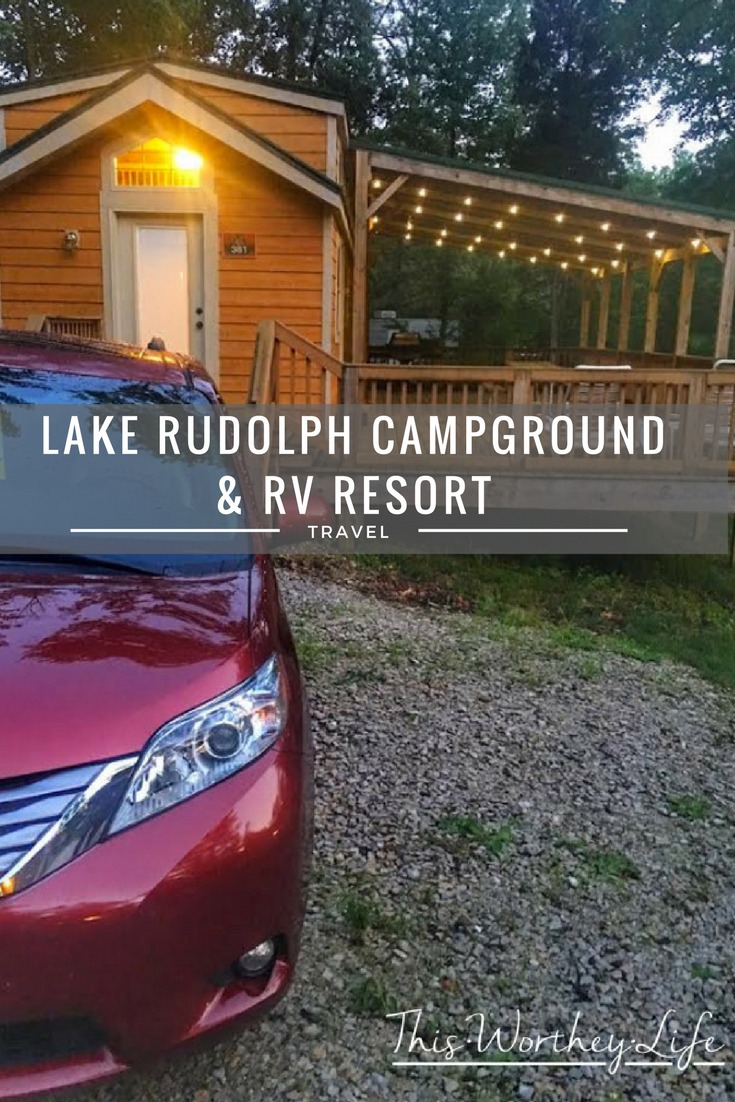 Summertime is the best time to roam the Midwest, wouldn't you agree? The Midwest has so much to offer, and we're checking locations off one place at a time. This time we've set our sights on Lake Rudolph Campground & RV Resort located in Santa Claus, Indiana. And no, that's not a typo, that's right folks, Santa Claus, Indiana is a real place, and not only is it real, but it is also a really fun place to visit again and again. The nuts and bolts of this trip was kinda one of those things that just sorta happened. Once a year our family sits down just after the year end holidays and talk about the places we all want to visit the coming year. It is a fun family exercise, and it also gets our boys to understand, there is a lot out there to see, and not to put limits on the possibilities of travel and vacation. As a family, we have visited some really cool places and exposed our boys to so many things, and we aren't done yet.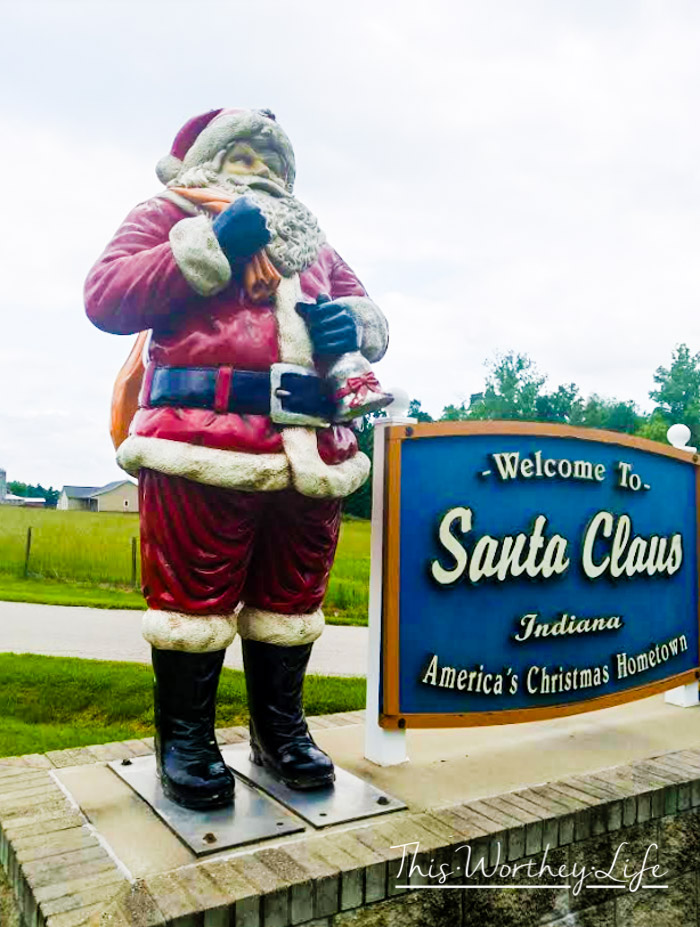 Santa Claus, Indiana
This trip was something Tat cooked up and coordinated, when she told us, "Hey, guys we're heading to Santa Claus, Indiana, who's with me?" We kinda all looked at her and gave a collective shrug. "Sure?" In short order, it did get our boys to give Google a workout, on their separate devices they searched Santa Claus, Indiana. And then the questions started en masse. "We're going to see Santa Claus in Indiana?" "Aren't we a little old for that, mom?" I too was a little concerned because with a destination name like Santa Claus certain visions automatically populate in my mind. What were we getting ourselves into? Fake snow and elves?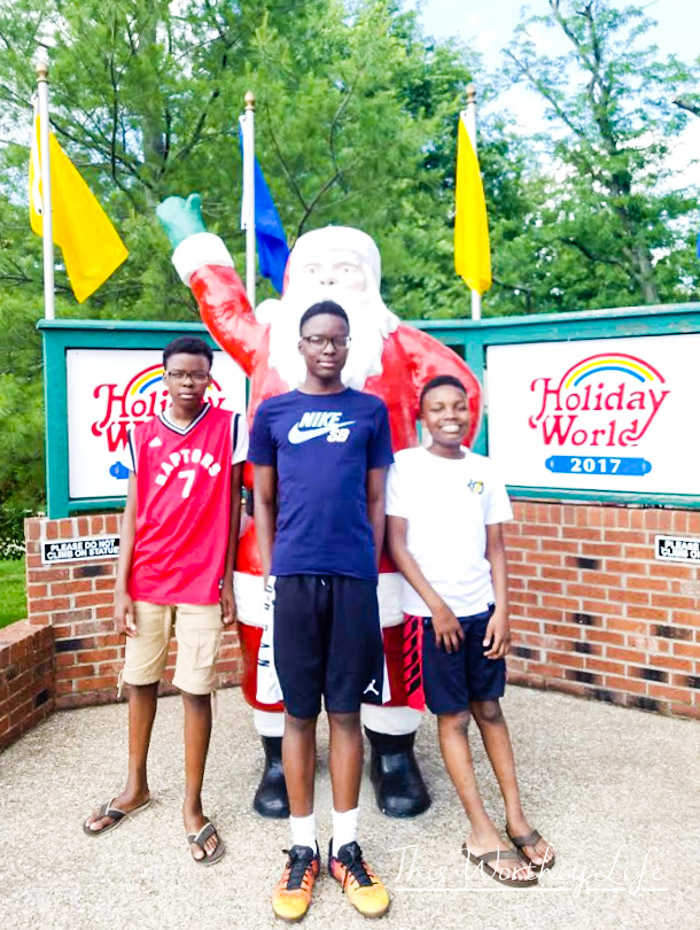 The only one who was genuinely excited right off the bat was our youngest boy, Zayd'n. This kid is always up for an adventure. He is gung-ho to get up and go without much notice. So, anyway here's what we discovered. Lake Rudolph Campground & RV Resort is six hours away from Michigan. True, that's a lot of driving, but we have driven farther and spent a lot more. Plus, Tat even volunteered to help drive, which is saying a lot because historically she is known to leave all of the driving up to me. So, not fair.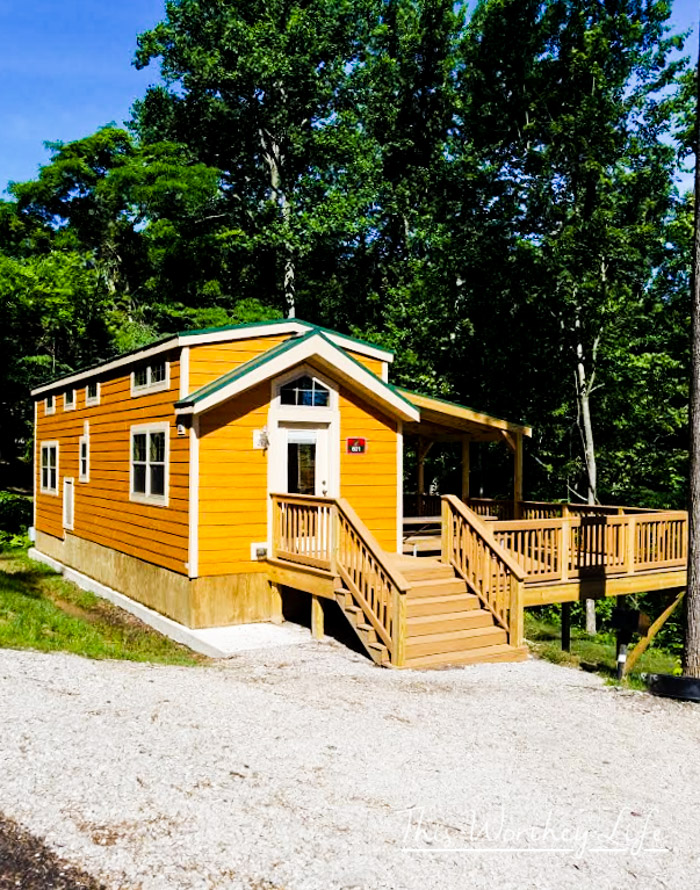 Also, this was a multiple destination vacation since right next door to Lake Rudolph Campground & RV Resort is Holiday World & Splashin' Safari. And, as if this isn't enough to get excited about there is also a National Park and a State park nearby, we're talking less than five miles away! So, within minutes there is adventure aplenty for everyone.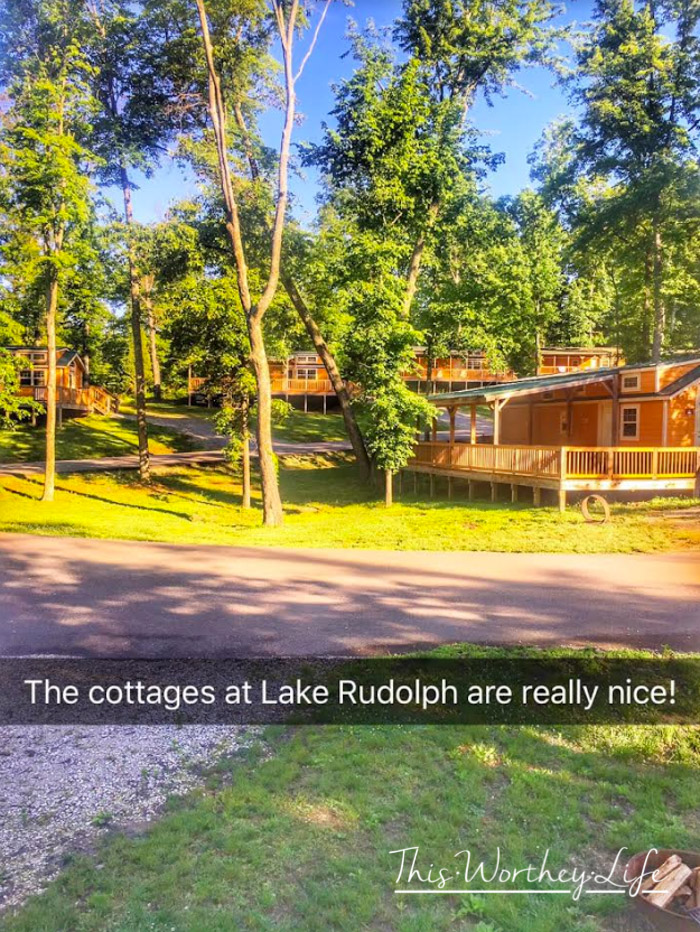 Okay, let's talk about Lake Rudolph Campground & RV Resort
Truth be told, a family could stay right on the campground and not venture beyond and still have a great deal of fun. And the cool thing is there are different levels of camping to fit your preferred style and approach to camping. So, if you want to pitch a tent and become one with nature is a very rustic sort of way you can do that. You can also rent one of their many RVS on site, or bring your own. They also have pop-up campers you can rent. This is a really cool and unique thing about this campground and RV resort. If you want to experience the RV life, you can without owning an RV.
Did you know Lake Rudolph Campground & RV Resort was named a 'Best Family Campground' by TravelChannel.com? They were also named a two-time National RV Park of the Year (2004-2005 + 2008-2009).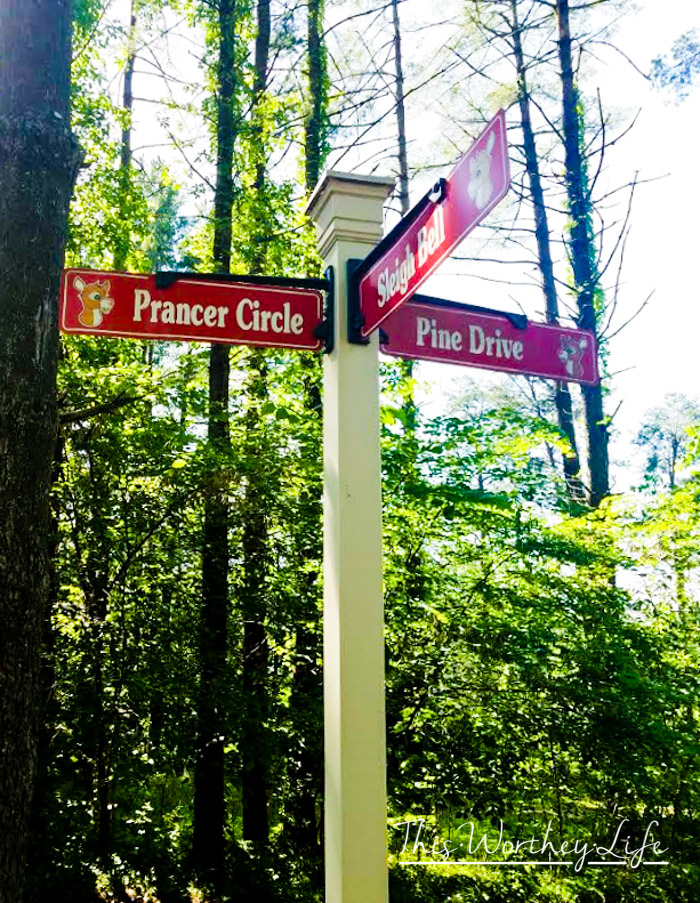 Don't want to do a tent or an RV? There are also two styles of cabins to choose from, one is built for one or two people, and the other style is geared towards larger families, we are a family of five, and we stayed comfortably in a cabin built for a larger family, and we were plenty comfortable.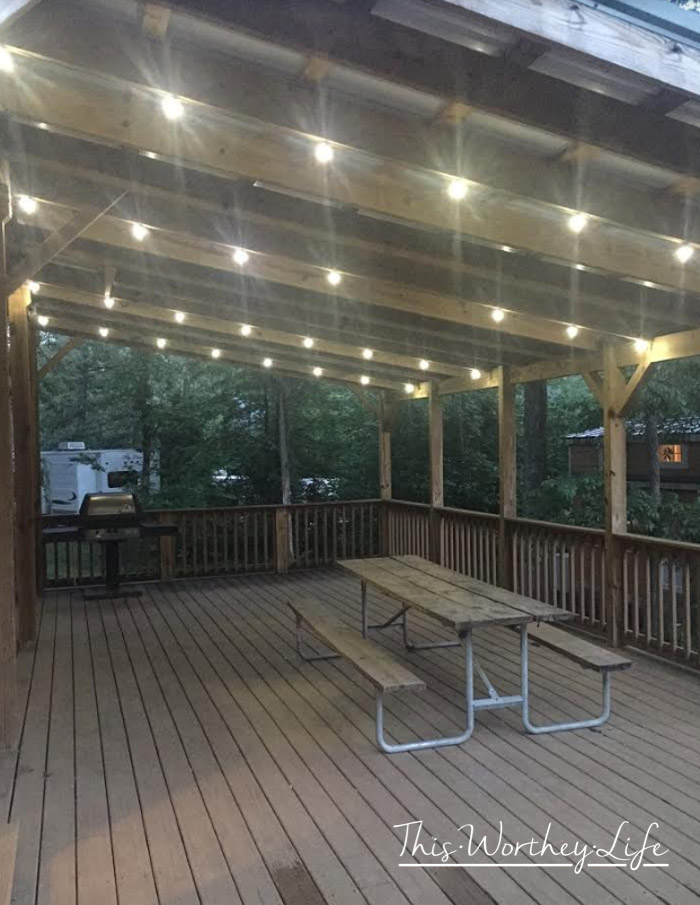 But the sweet spot is the extra large covered deck with a grill and big picnic table. The covered deck offers shade from the sun, but it also provides shelter from the rain, so grilling is possible regardless of what a fickle mother nature decides to throw your way.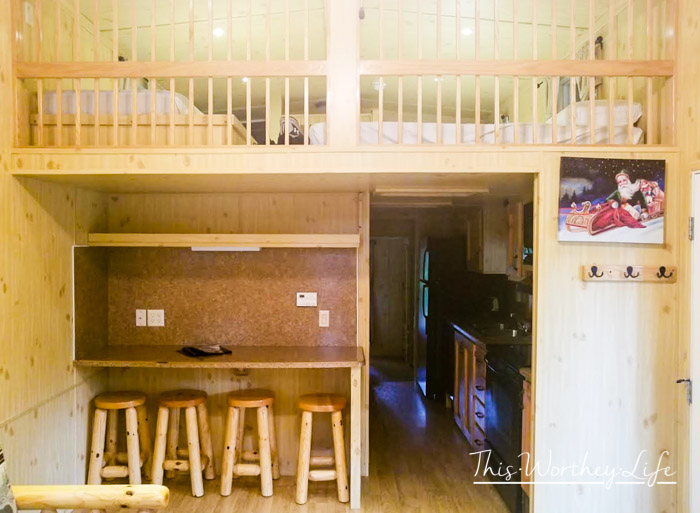 Inside of cabin, you will find a living room space, three seat barstool breakfast area, a fully functional kitchen with a microwave, dishwasher, refrigerator, stovetop, and oven.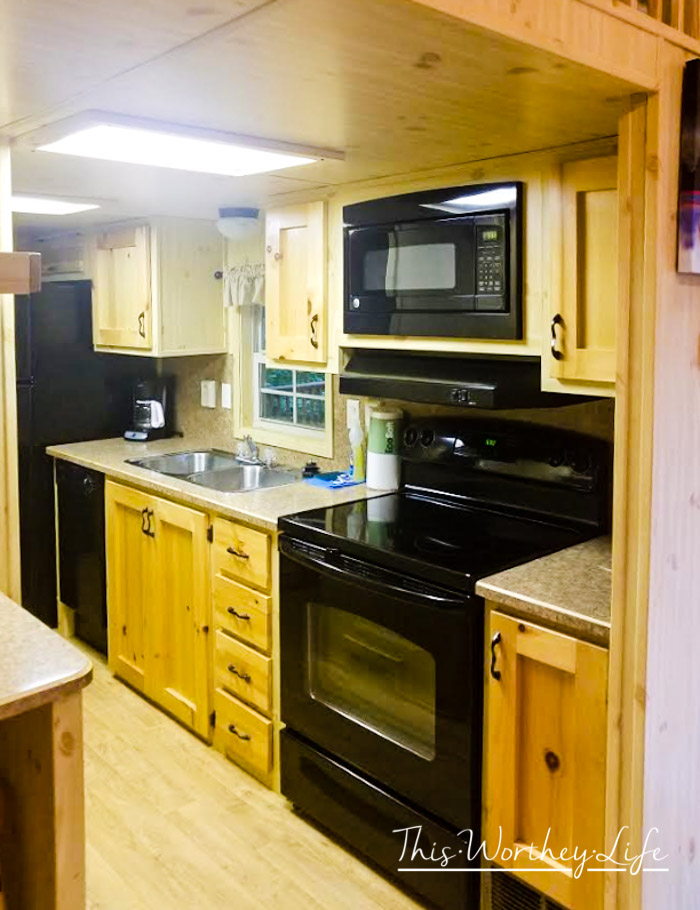 There are pots, pans, bowls, cups, coffee mugs, and flatware and large spoons and knives.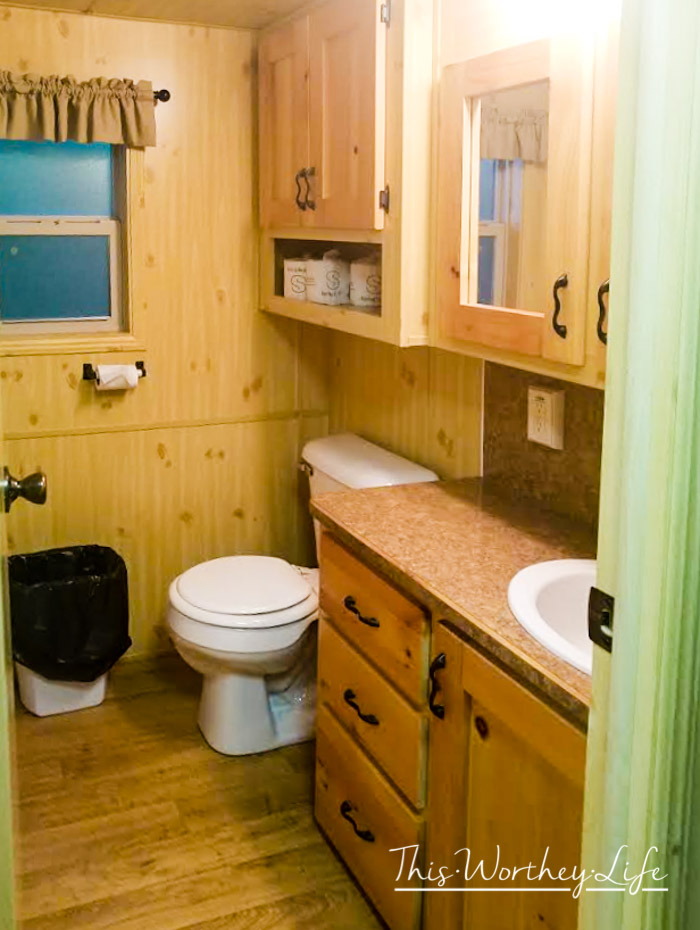 We were pleasantly surprised to find enough room for the whole family to spread out. On the main floor, along with the kitchen and living room, is a bathroom with a shower. There's also one bedroom on the main floor.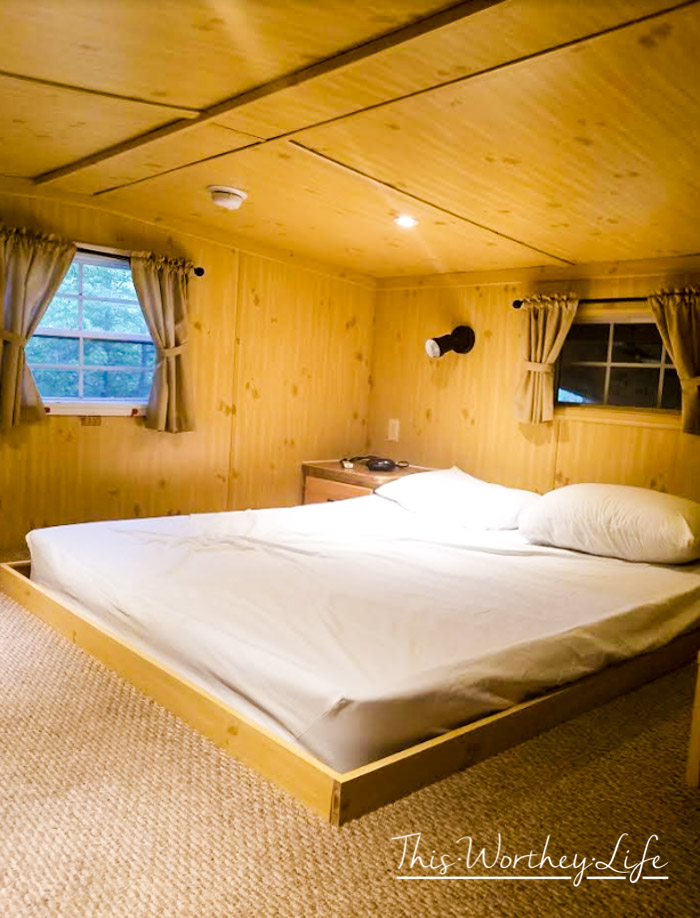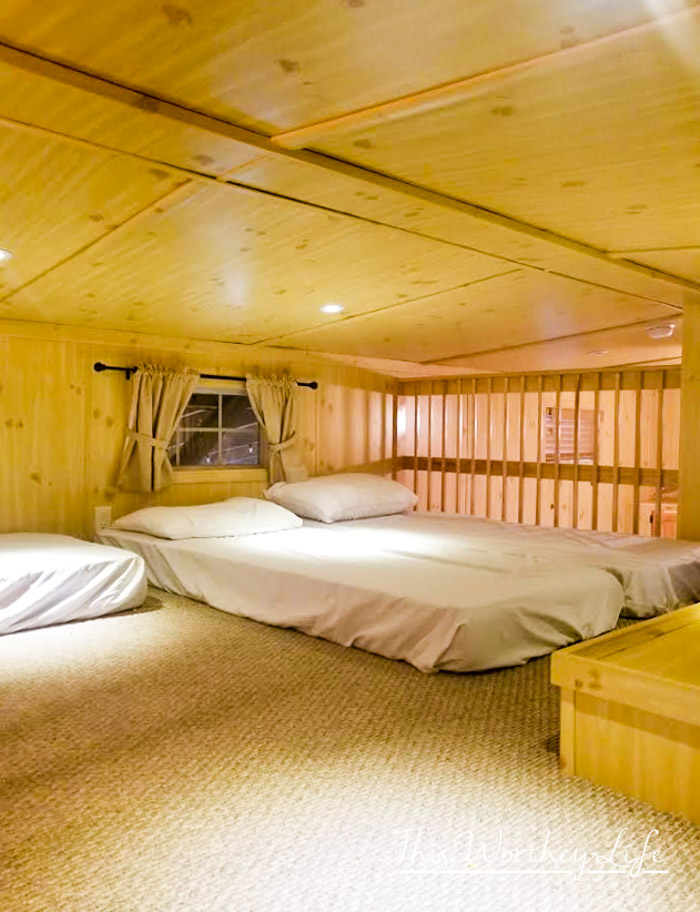 Then, in the loft area, you have a room on the left and the right. The room to right has a little more privacy, with a screen, along with an air-conditioner and a T.V.
Here's a short essentials list of the items you'll need to bring or purchase once you are in the area:
Food
Towels
Bedding
Swim Gear
S'mores Kit
Water
Insect Repellent
Sunscreen
First Aid Kit
Backup Cell Phone Chargers
Free WiFi
The campground also offers several site options for your RV from gravel sites to deluxe concrete pads and patios, and all their sites include full hookups, water, sewer and electric. And if you don't have an RV you can also choose from one of three RV rental packages. Each RV sleeps up to 8, (four adults, four children).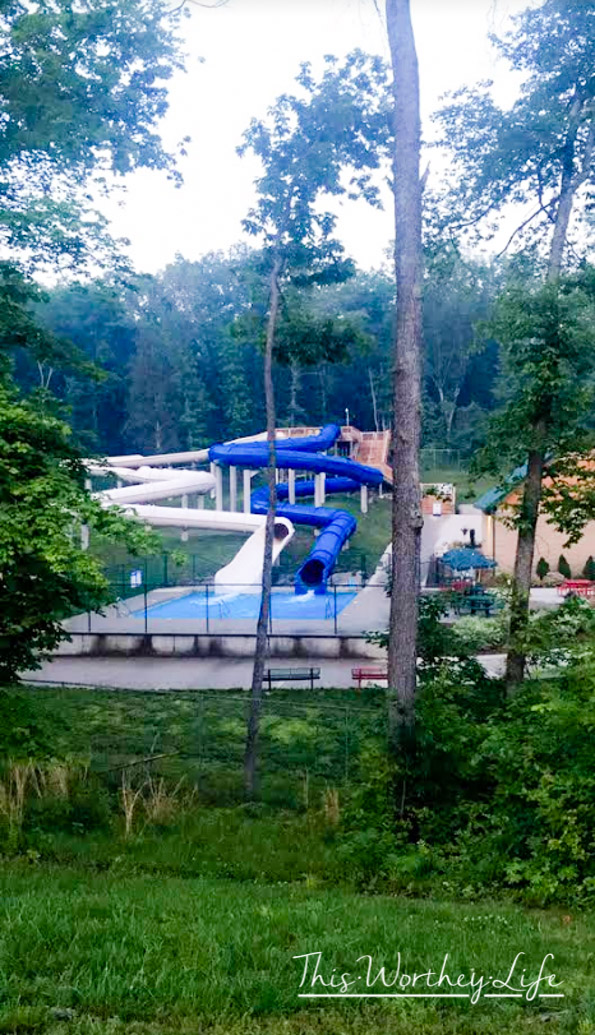 What to do
Once you are all settled in you, have a plenty of options. You can sit out and enjoy the view, build a fire or grill up something good to eat. You can do nothing and just relax, because this is a vacation, right? If you have kids, Santa's SplashDown WaterPark is the perfect on-premise option; there is also two playgrounds, two basketball courts which our boys loved and just 2-3 minutes walk from our cabin. And our boys had not trouble running down to the court to play with the other kids. Check out some of the additional recreation:
Check out some of the additional recreation options:
Horseshoe Pits
Fishing Lake
Gold Cart Rental
Miniature Golf (they have 170 carts, available to rent, first come first serve)
Mining Sluice
Beach Volleyball Court
Gaming Rooms
Paddleboat, Kayak and Rowboat Rentals
Nature Trails
Karaoke
Movie nights
Also, if you forget to bring along a few things, there is a campground general store on site with essentials like milk, eggs, bread items, cold cereals, grilling supplies, and firewood, etc.
It's more than just a campground
With over 518 sites, Lake Rudolph Campground & RV Resort stays pretty busy. One of their busiest times is during the Halloween season. Spread over seven weeks, they have activities going on every weekend. Halloween Weekends are seven Halloween-themed weekends offered in September and October. The 16th Annual Lake Rudolph Halloween Weekends will feature games for all ages including the Rudy's kids' carnival, Haid Shrine Clowns, pumpkin decorating, Hallo-TEEN games, and Mummy's bingo party. Kids staying on the campground can also trick or treat on Saturday evening. They will also have frightful film classics, hayrides, and a ghostly golf care glow parade. Now doesn't that sound like a TON of fun?! And it doesn't stop there. They will also offer Bonfire Ghost Stories on Friday nights.
So much spread out over seven weeks, starting the weekend of September 15 & 16, September 22 & 23, September 29 & 30, October 6 & 7, October 13 & 14, October 20 & 21, and October 26 & 27, 2017.
What's new for 2017:
25 new Holiday Cottages have been added (sleep 5-7 people)
14 new Rudolph's Christmas Cabins have been added
20 new electric six-passenger golf carts have replaced older models
Remodeled a bathhouse in the Kringle section.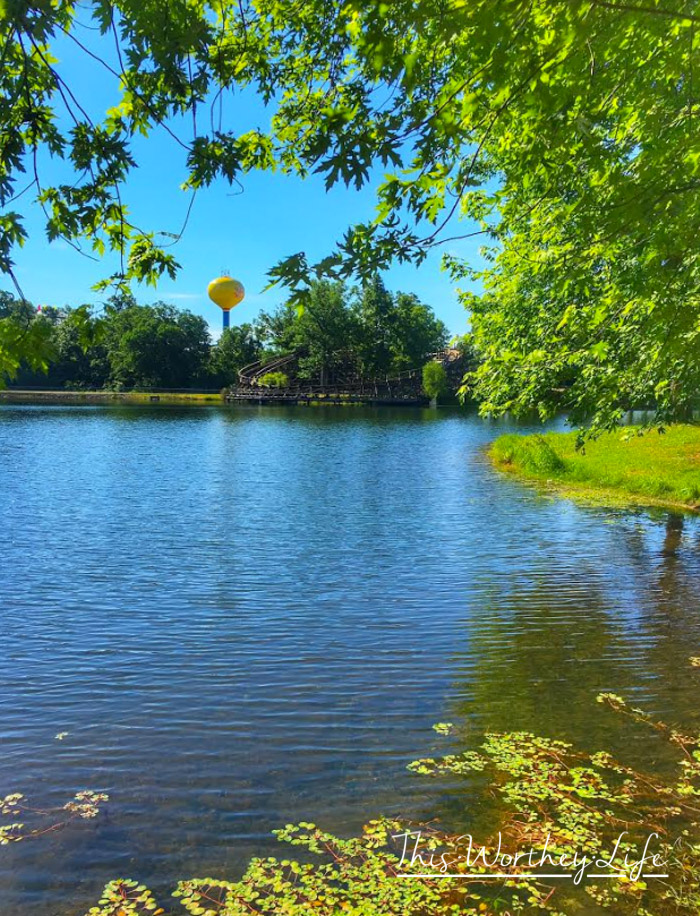 This really is a great place to settle into for a few days, a weekend or a week. Especially with so many things to do. This is definitely going to top of our Midwest holiday vacation picks. Holiday World is not the only thing to do around Santa Claus, Indiana. As mentioned above, the RV Resort offers a variety of activities for all guests. And, they have some really cool things that happen throughout the year.
You can learn more and make your reservation by heading to www.LakeRudolph.com (you can make a reservation a year up to advance).
We had such a GREAT time at Lake Rudolph Campground and RV Resort, we are already looking forward to returning next year. With 170 acres, there's enough room for everyone in your family to have fun and roam the grounds without getting bored.
Are you planning a Midwest vacation this year? Drop a line and let me know below!
Disclosure: This post is sponsored by Lake Rudolph Campground and RV Resort, however, all opinions and photos mentioned in this travel post are my own.