Are you hosting this holiday season? Use our 10 tried-and-true last-minute entertaining tips to help you get ready for your guests. We're sharing tips and hacks that have worked for us through the years and will help you prepare for any type of last-minute party situation.
This conversation is sponsored by Febreze at Sam's Club. All opinions are mine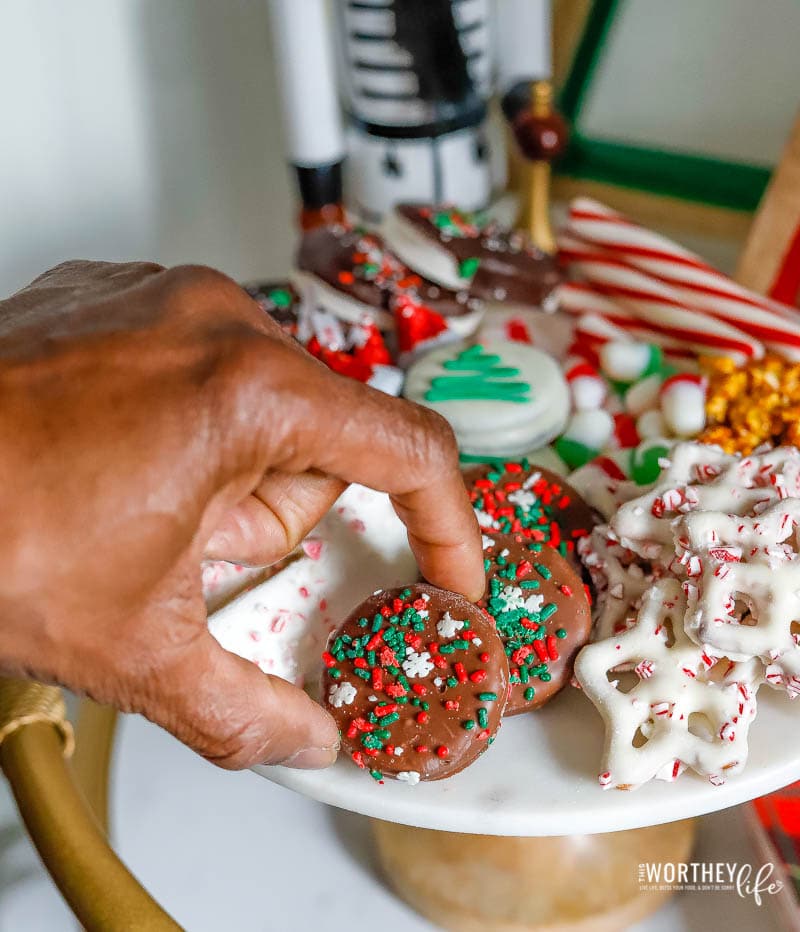 Our 10 Tried + True Last-Minute Entertaining Tips
The holidays can be such a busy time of year. There are gifts to buy, food to make, errands to run, and a house to clean for guests. As we get ready to host holiday dinners and parties, we're using some of our go-to hacks to get everything done.
Make a list and check it out twice. The first thing we do before entertaining and prepping for the holiday season is to make a list. Then that list gets sorted into smaller lists. We have a record of all the food we need to buy — a list of all the essentials and supplies we need to have. And a timeline list of when to do everything on the main list.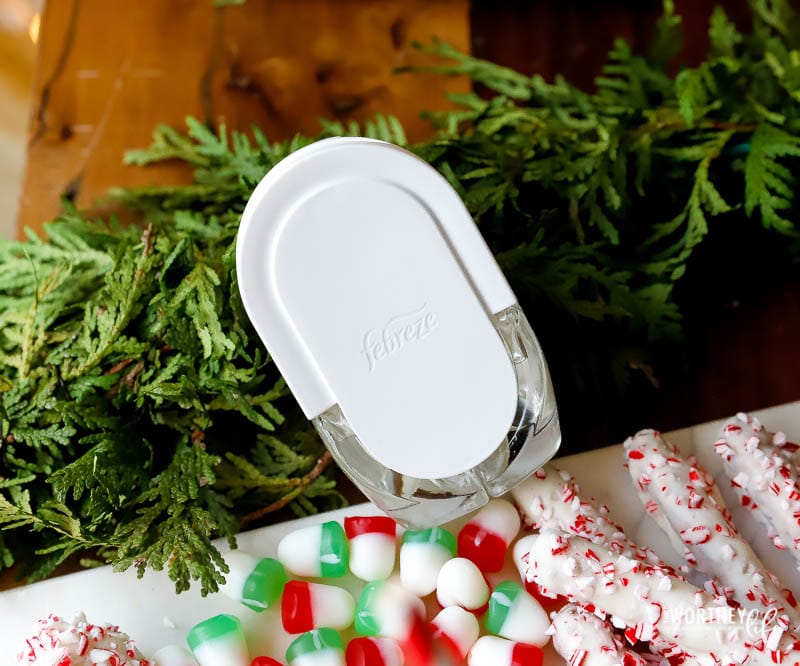 When it comes to quick decor, add fresh greenery everywhere. It can easily make a room or space pop with little effort.
Use paper products to cut down on dishes. Our dishwasher runs two to three times on the evening of a dinner party. While we love to create beautiful tablescapes and use fancy dishes, it is much easier to use paper products and toss in the trash once finished.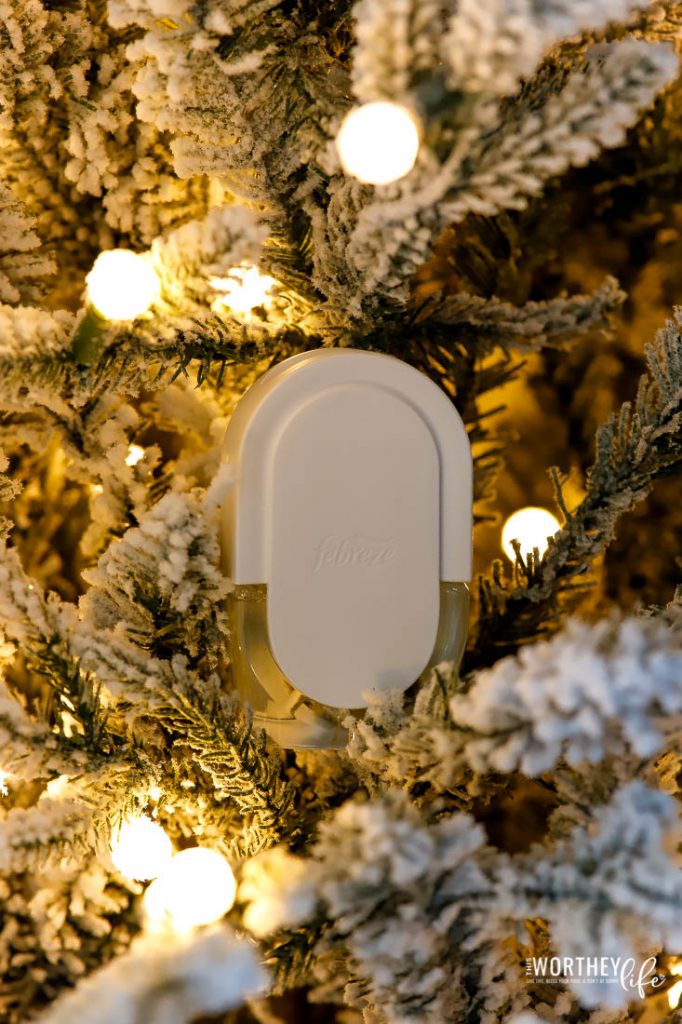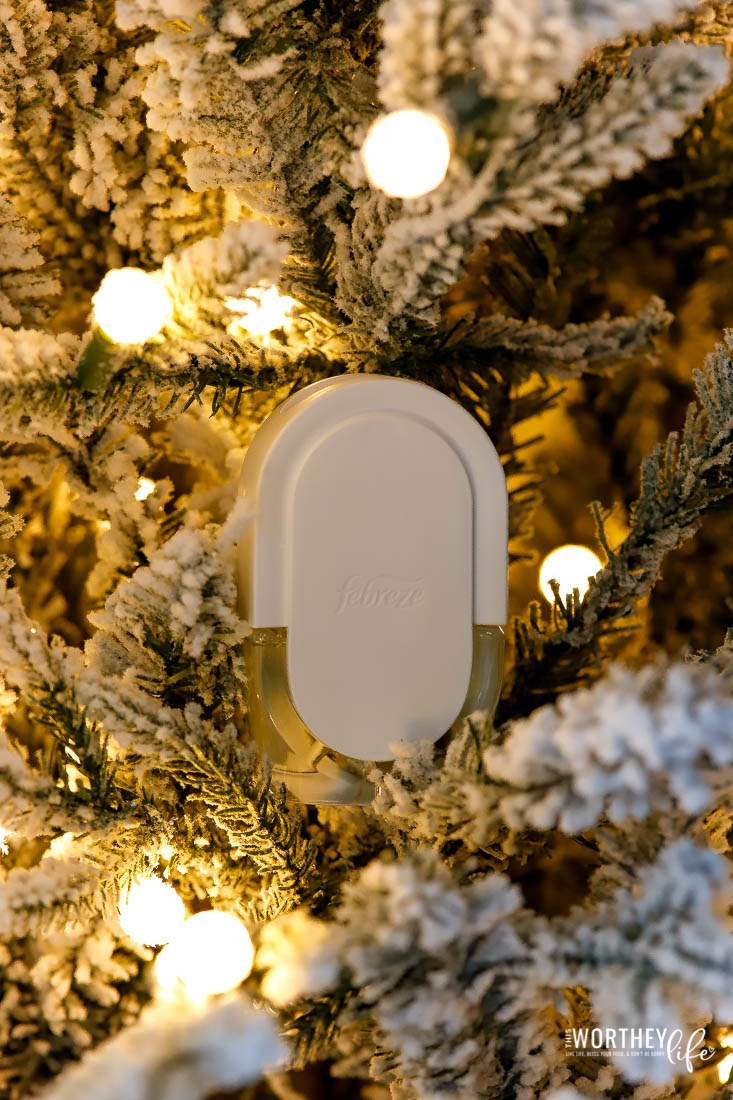 Give each room an instant fresh smell by adding a Febreze Plug Air Freshener. What I love about using Febreze Plugs is it's a set and forget type of deal. Instead of walking into each room and spraying air freshener, and going back a little later to spray again, I can use a Febreze Plug.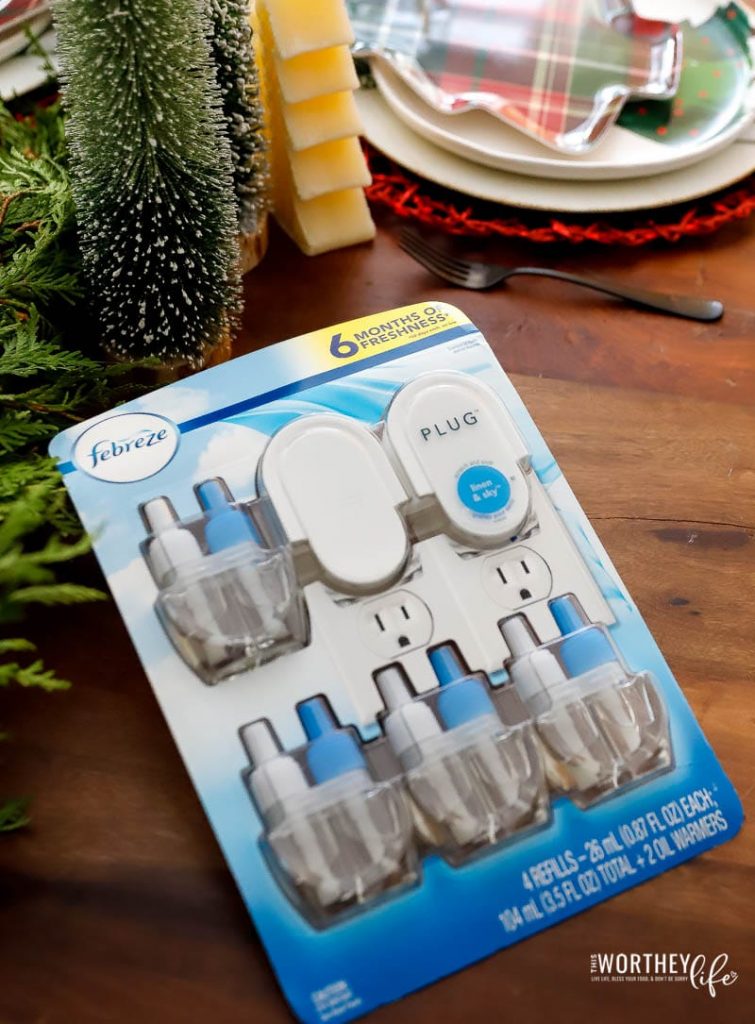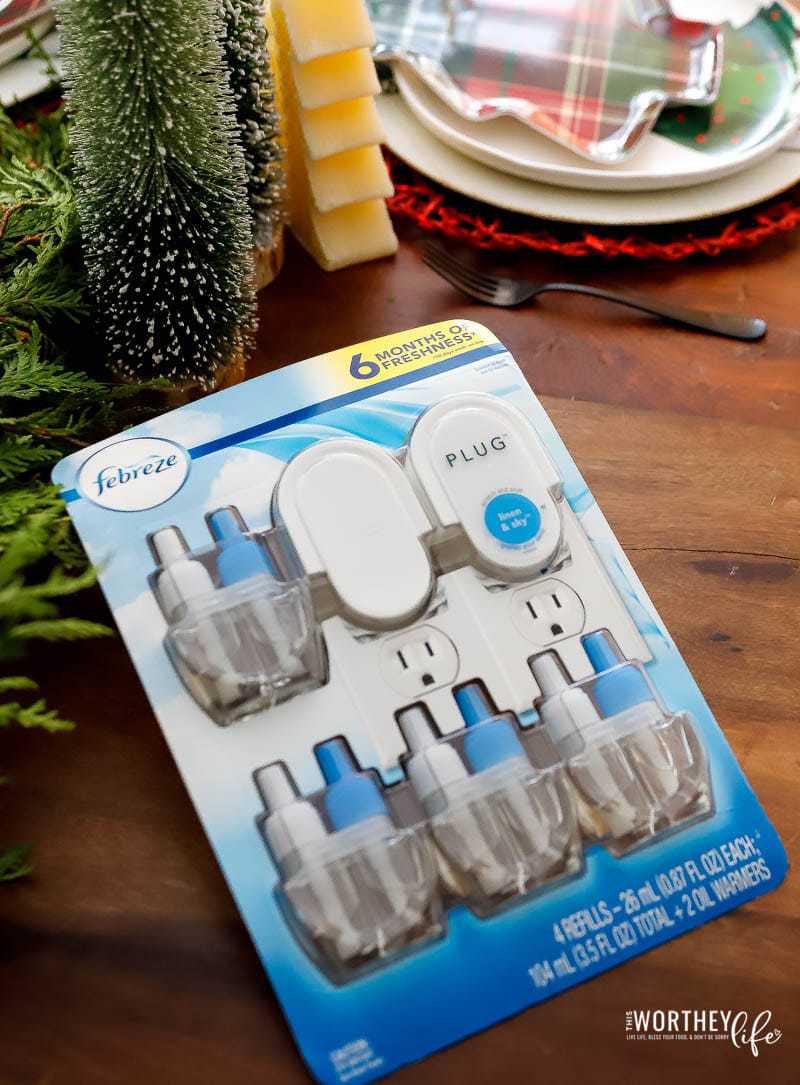 Right now, Sam's Club has the Febreze Plug Multi-Pack, available in-club, or online for a limited time only. This is a great way to stock up for the holiday season (and beyond) by buying the multi-pack.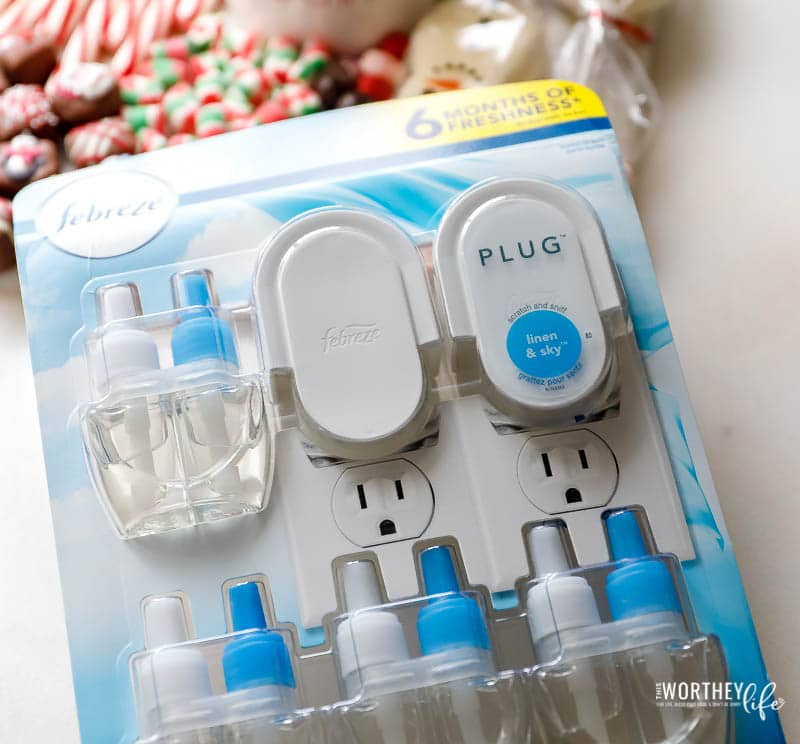 You can find four available scents: Mediterranean Lavender, Gain Original, Linen & Sky, and Hawaiian Aloha. And the pack includes two oil warmers and four refills, giving you up to 1200 hours with just one pluggable refill (on the low setting).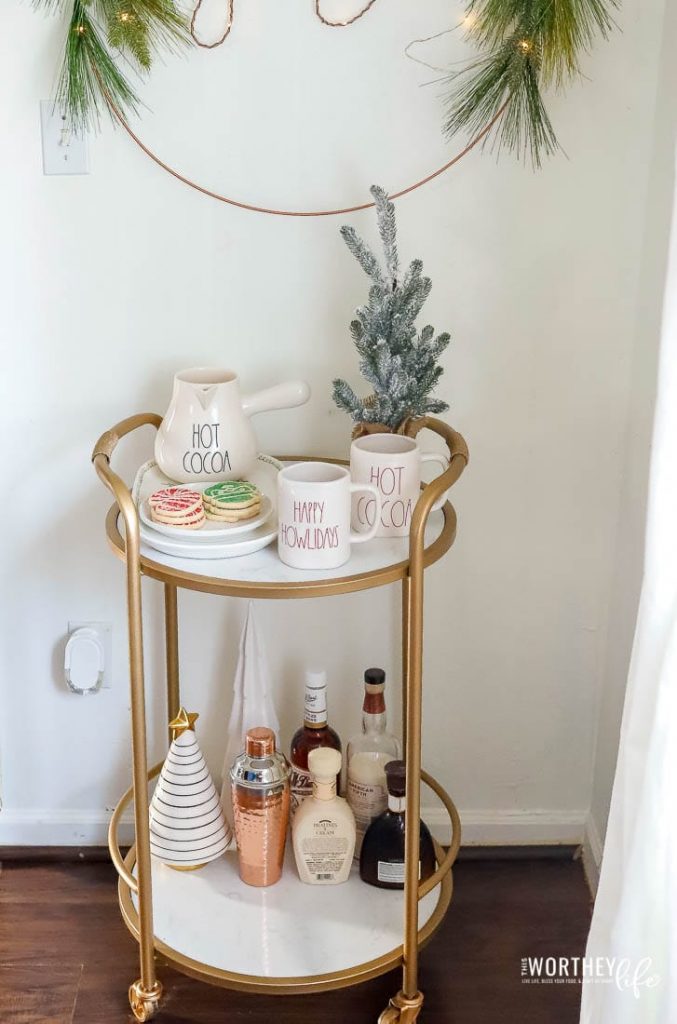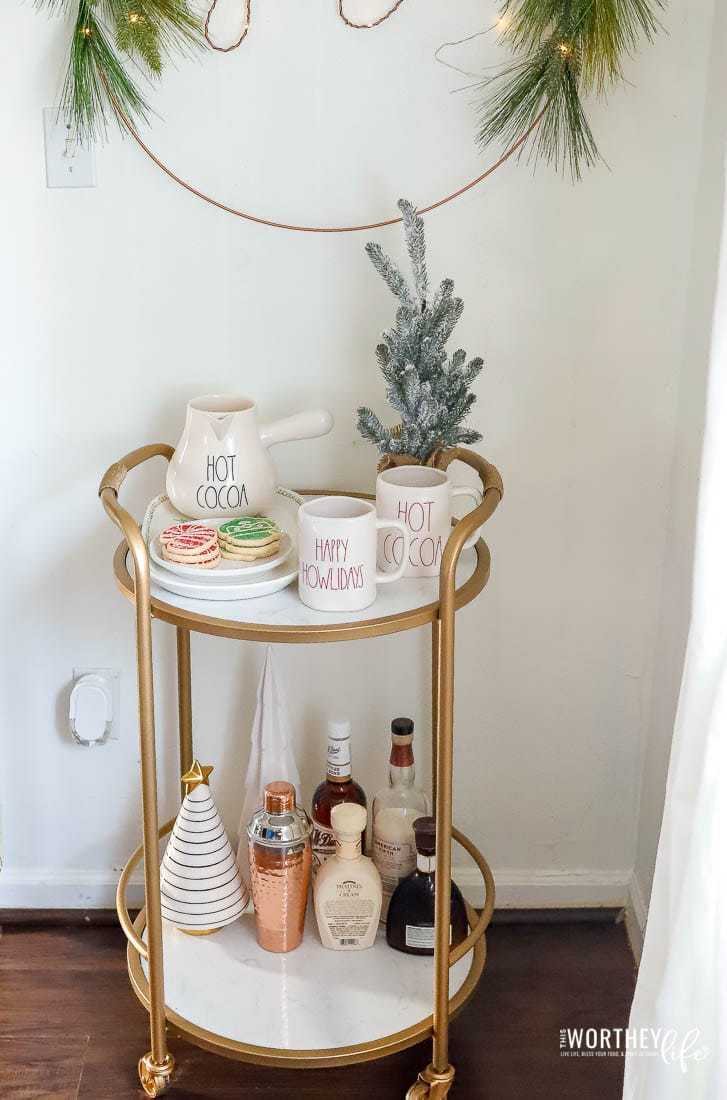 Set up a self-serve bar/drink station. It can get quite tricky to play host/hostess, feeling like you're going in different directions. Create one or two drinks ahead of time (keeping in mind to add a non-alcoholic version) in a punch bowl version and let guests serve themselves. You can stock your bar cart with pop, bottled water, and a few of your favorite choices.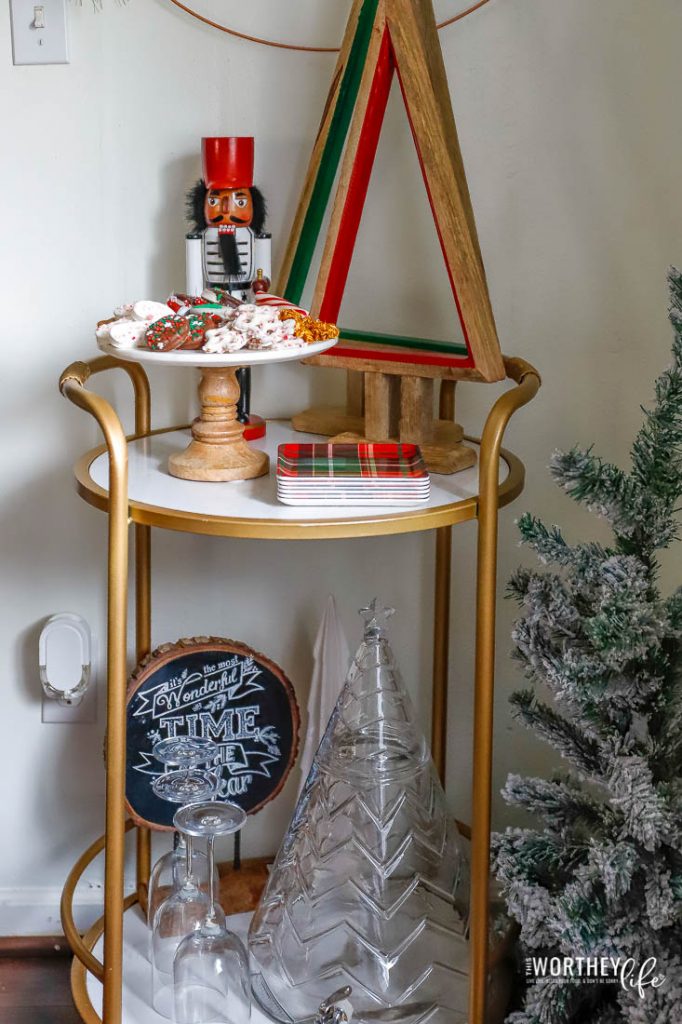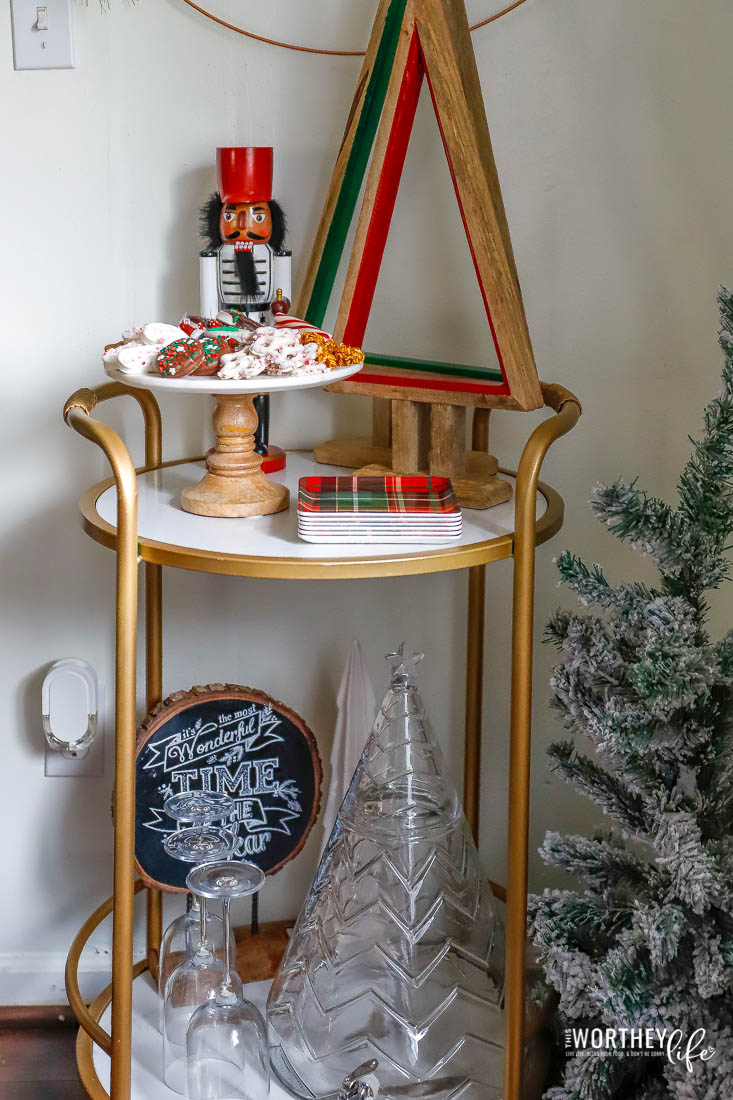 Come up with a few no-cook easy appetizers. Prep your appetizers the day before, and place them in the fridge to store until the party. However, if you want to serve everything warm, having an appetizer, you can make ahead and keep warm in a slow cooker or Instant Pot is another idea.
Be open to a potluck. If you're okay with being flexible, have your guests bring a dish to pass. Or better yet, let someone handle the dessert so you can focus on the main menu.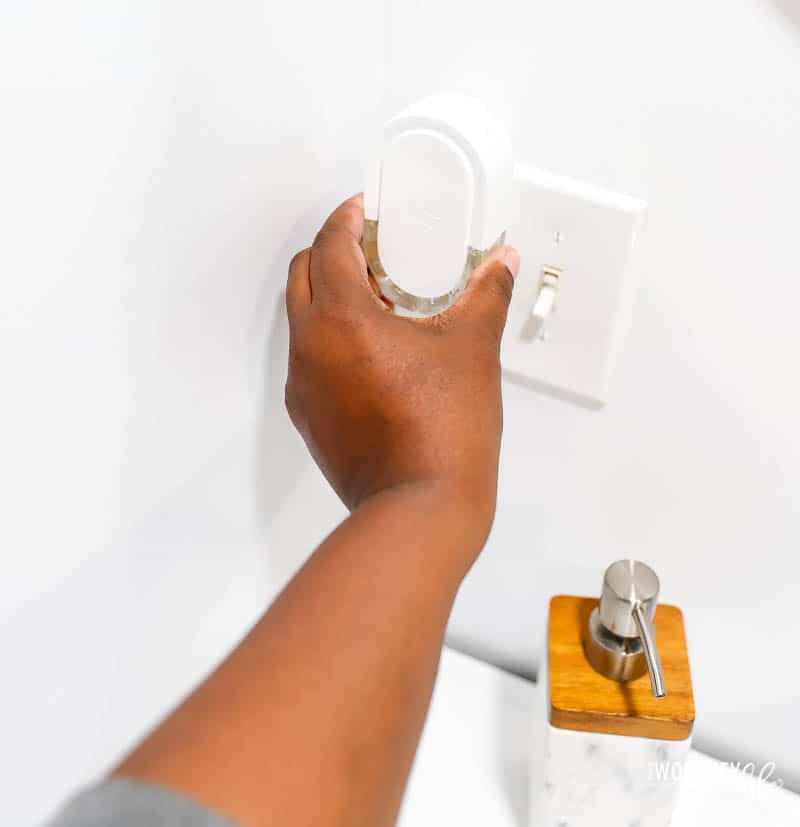 We make sure we have a Febreze Plug in the bathroom and every high traffic area.
The day before your guests arrive, it's all hands on deck. Every able body living in our home has to help clean. We don't like to clean too many days before a party because with three boys and a dog; it gets dirty real quick. If you have no kids or pets, you can start this cleaning process earlier.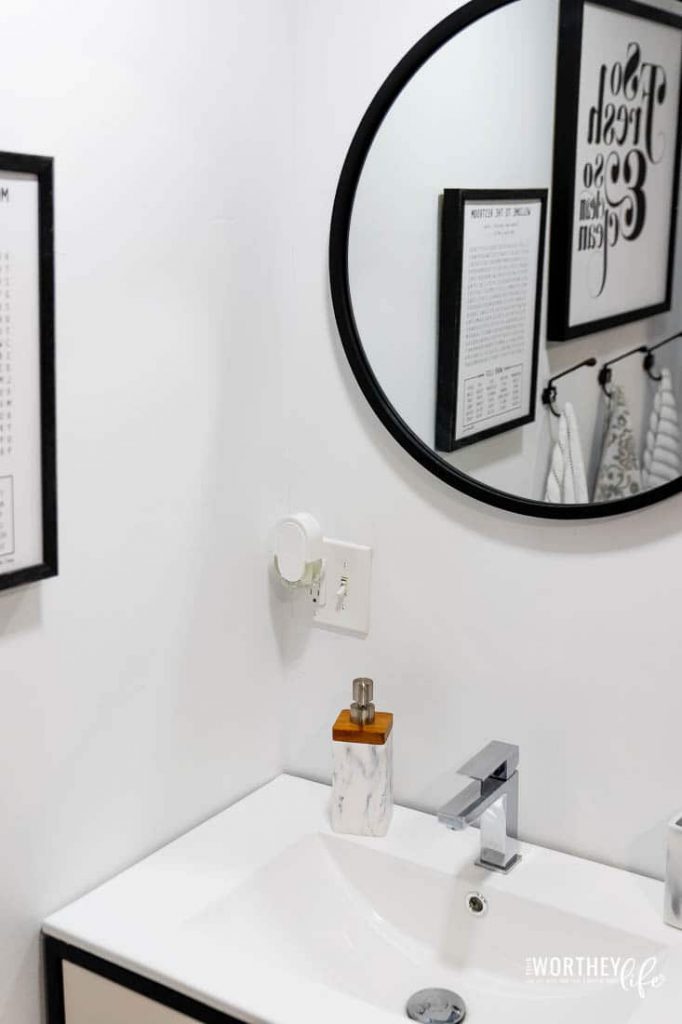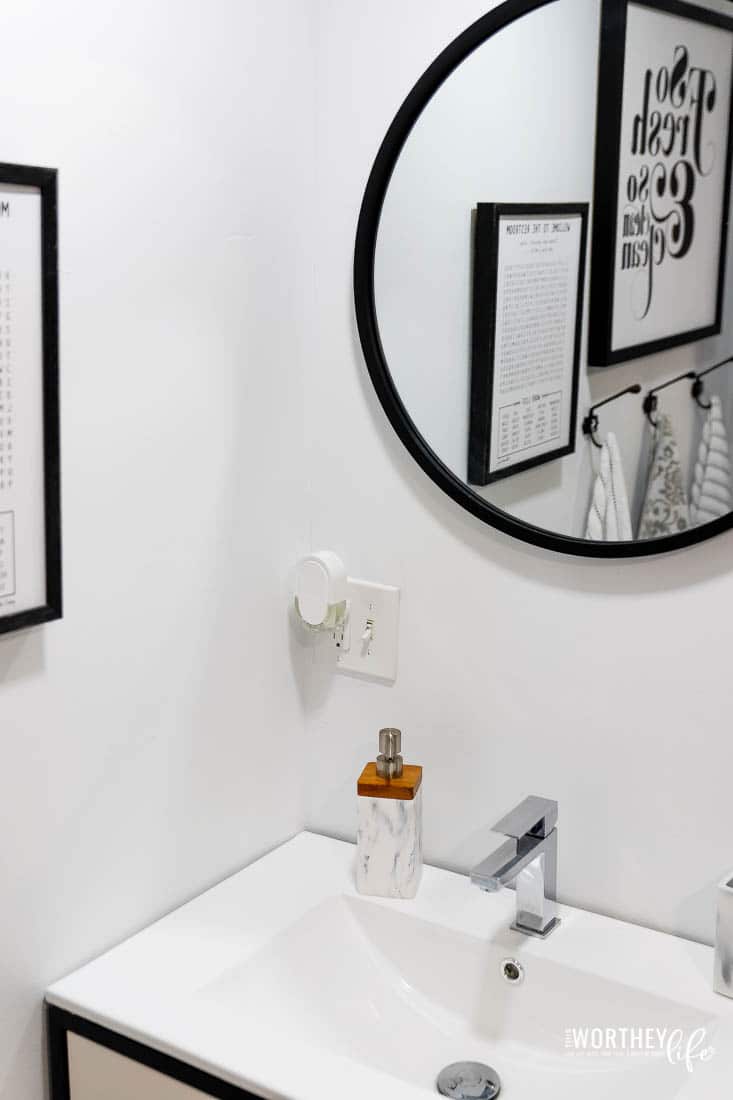 The morning of your event, spot-check the house. Before I start cooking, I like to spot check the areas our guests will use the most, such as the bathroom (add more tissue), dining room, and living room. If we have overnight guests, double-checking their room to make sure everything is in place.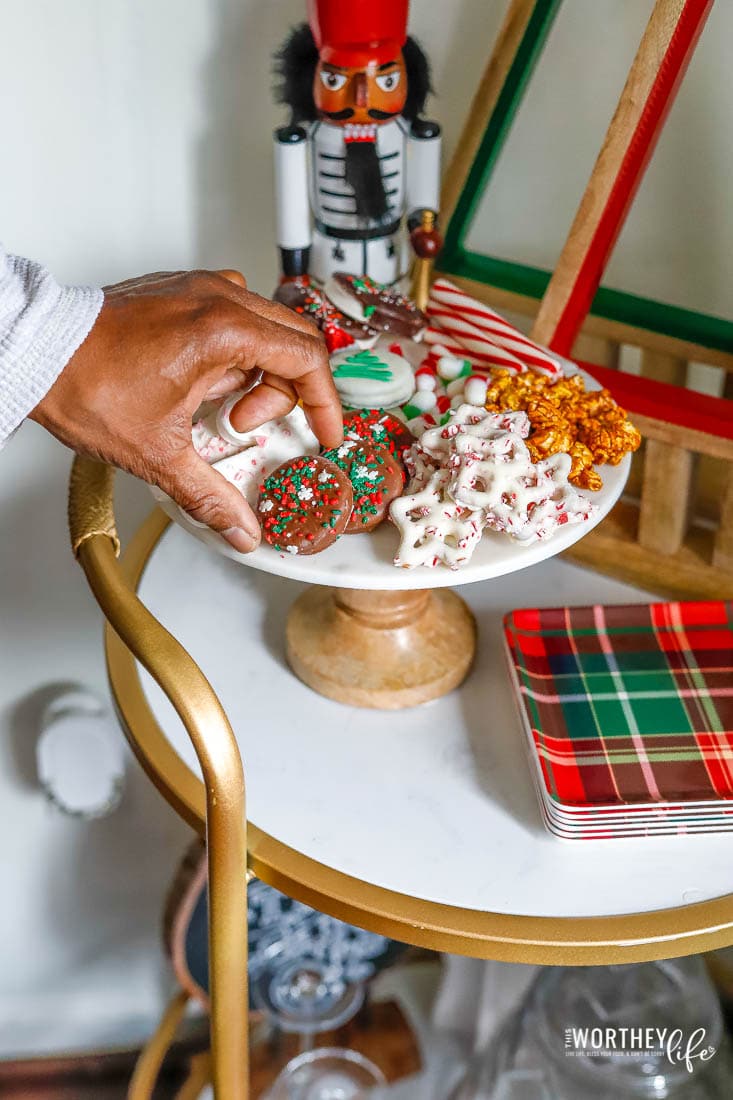 Create a Christmas charcuterie board your guests will love. One way to easily add the wow factor to any holiday party is creating a statement piece. Our Christmas board will do the trick. It's full of fun and festive sweet ideas your guests can enjoy before and after dinner.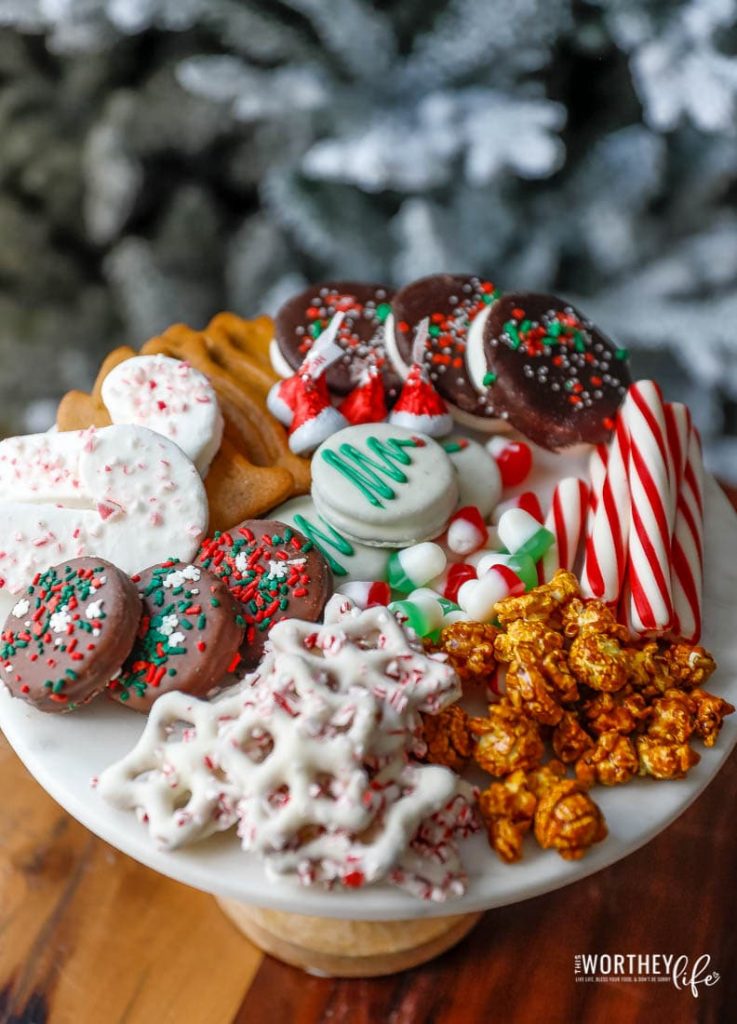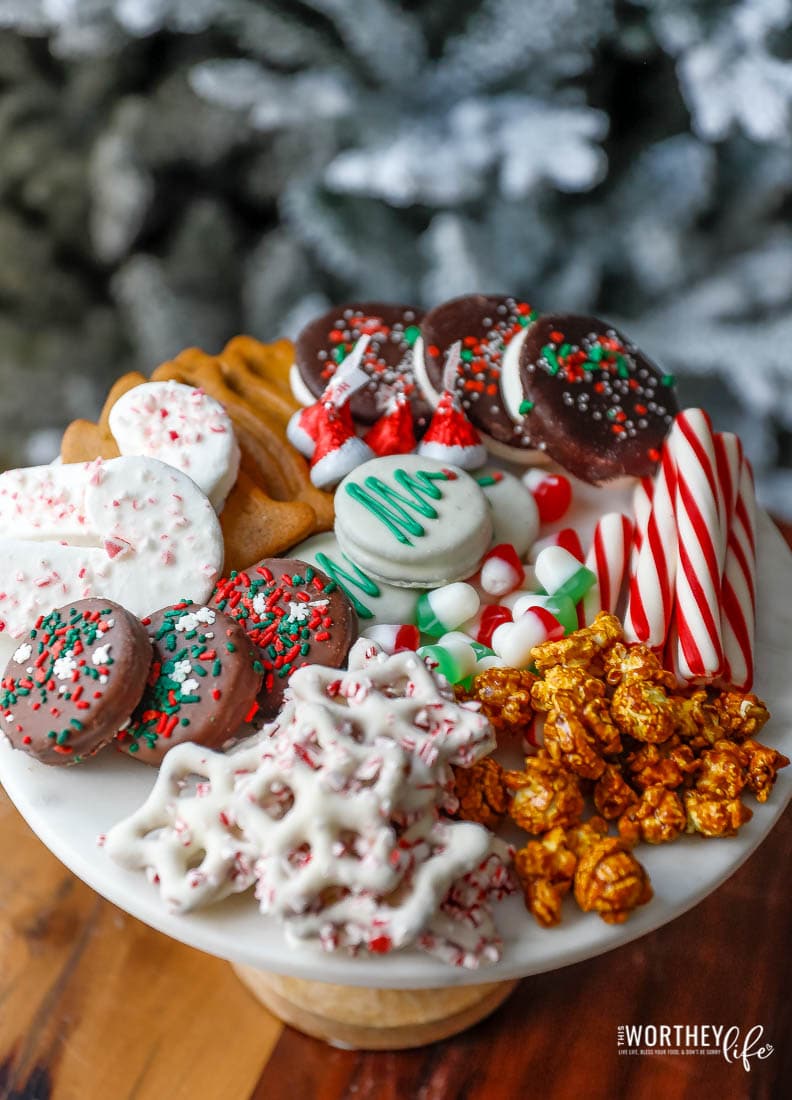 Plus, with so many ways to make a Christmas board, you can have fun with it. Try an all peppermint board, your favorite Christmas candy board, and so on.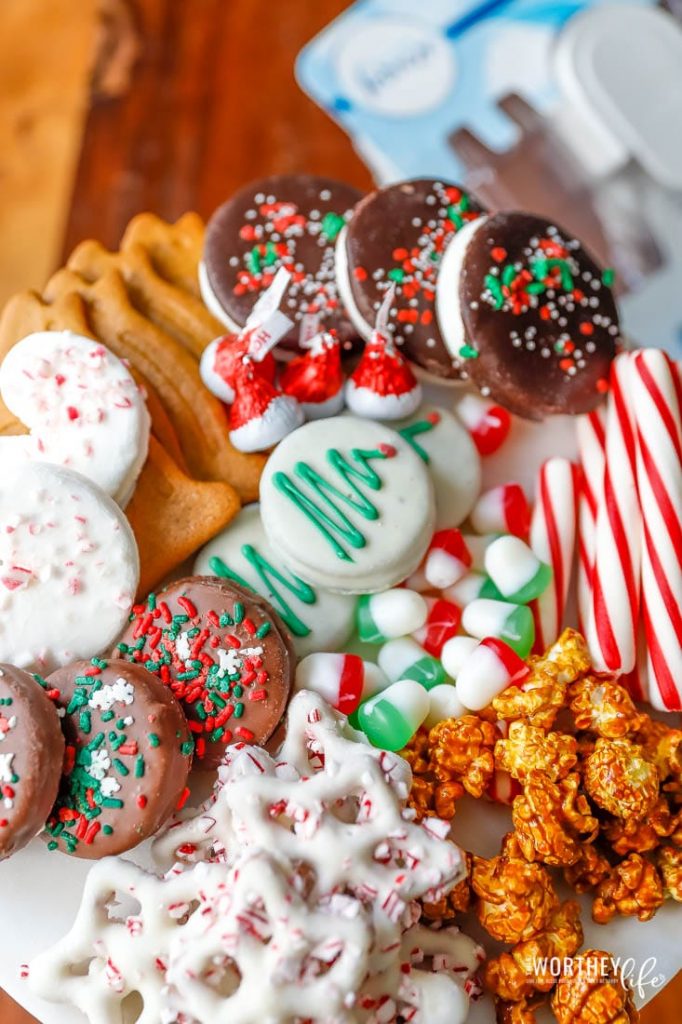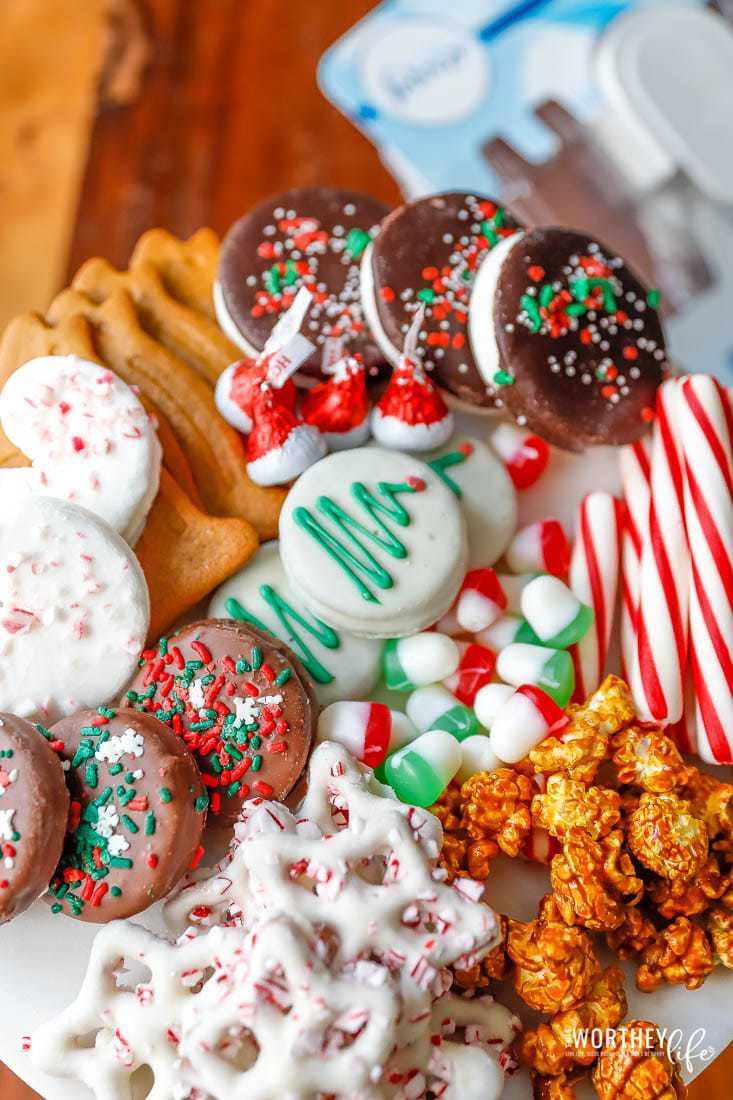 What's on our Christmas candy board
Caramel Popcorn

Chocolate Covered Oreos

Holiday Gingersnaps

Red + Green Gummy Candy

Peppermint Sticks

Candy Cane Chocolate Snowflakes Pretzels

Peppermint Marshmallow Candy Cane Toppers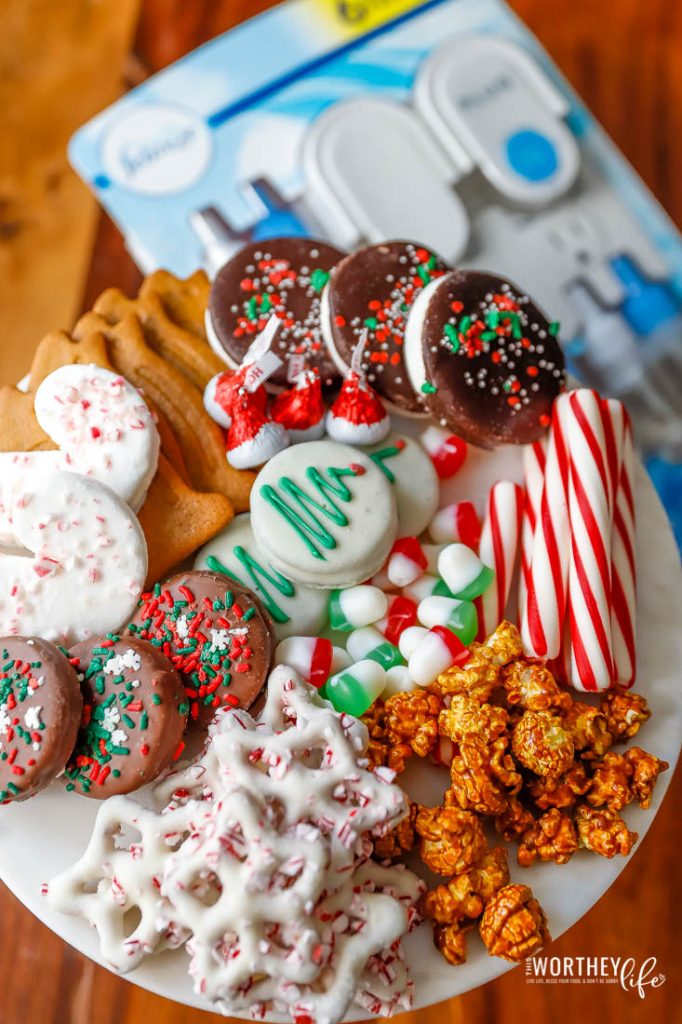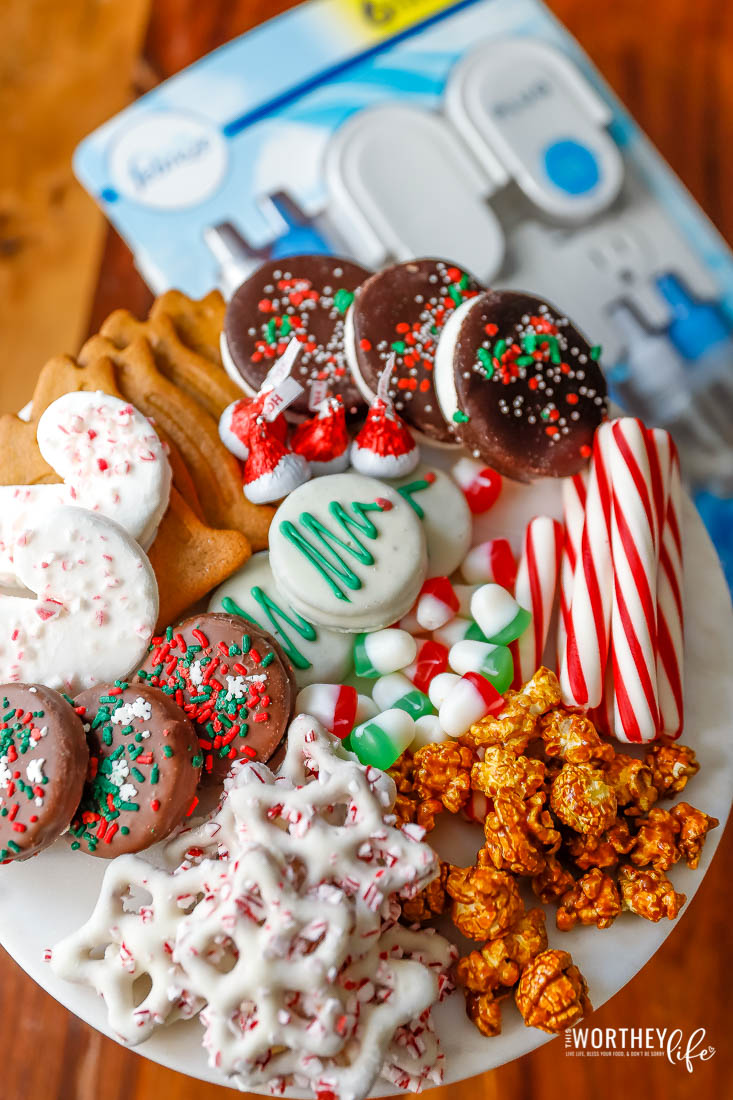 Don't let the rush and your long-to do list stress you out this holiday season. One thing we do when we need to shop for a party or stock-up on essentials is starting at Sam's Club. We can buy all of our drinks in bulk, as well as paper products, food, desserts, and more. And we can also stock up on tissue, paper towels, and other essentials we need for our home. As mentioned, the Febreze Plug Air Freshener Multi-Packs are available at Sam's Club for a short time only, so be sure to add those to the cart!
Happy Holidays!