We've rounded up the best mint julep recipes to try this weekend for The Kentucky Derby.
We've included cocktail mint juleps, as well as virgin mint julep recipes to try.
There's no reason that you can't sip the weekend away with these simple mint julep recipes.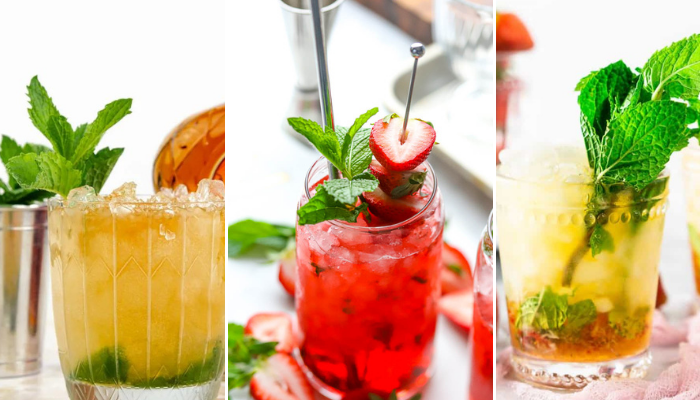 Best Mint Julep Recipes To Make For The Kentucky Derby
The Kentucky Derby is a BIG deal. Not only is it fun to see the horses race around the track, but it's also a fun way to get together with family and friends and relax a bit, too.
Below are a few tips on how to make a mint julep that can help you make the perfect cocktail recipe time and time again.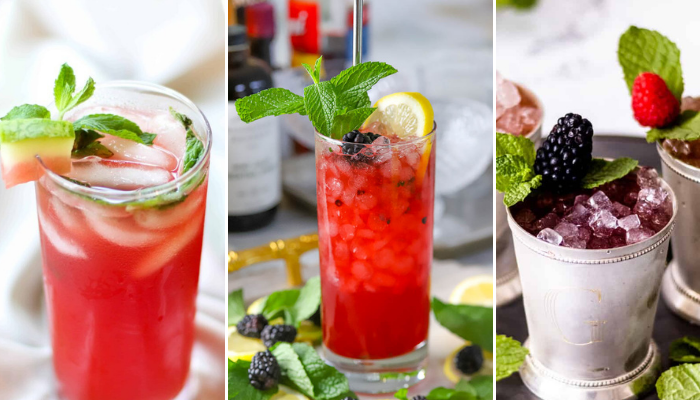 What Are Mint Juleps?
Mint Juleps are THE DRINK for the Kentucky Derby. Made with bourbon, it's a slow chilled sipper with the perfect hint of mint.
Add a bit of crushed ice and a tad bit of sweetness, and you've just created a tasty cocktail that will have you coming back for more.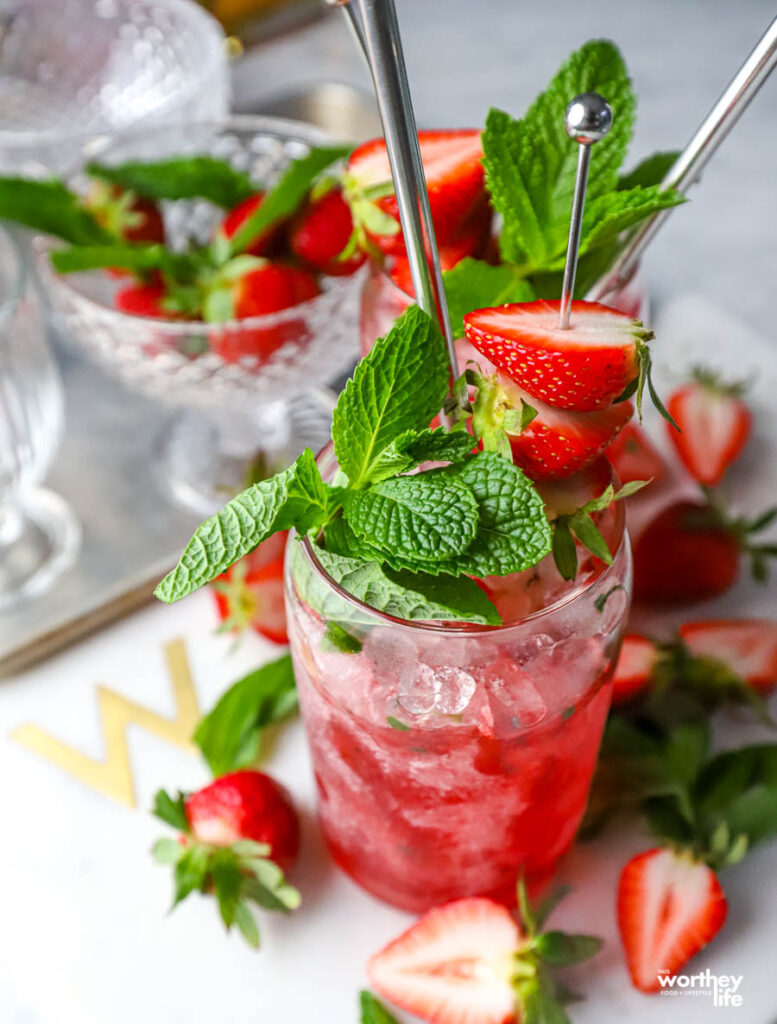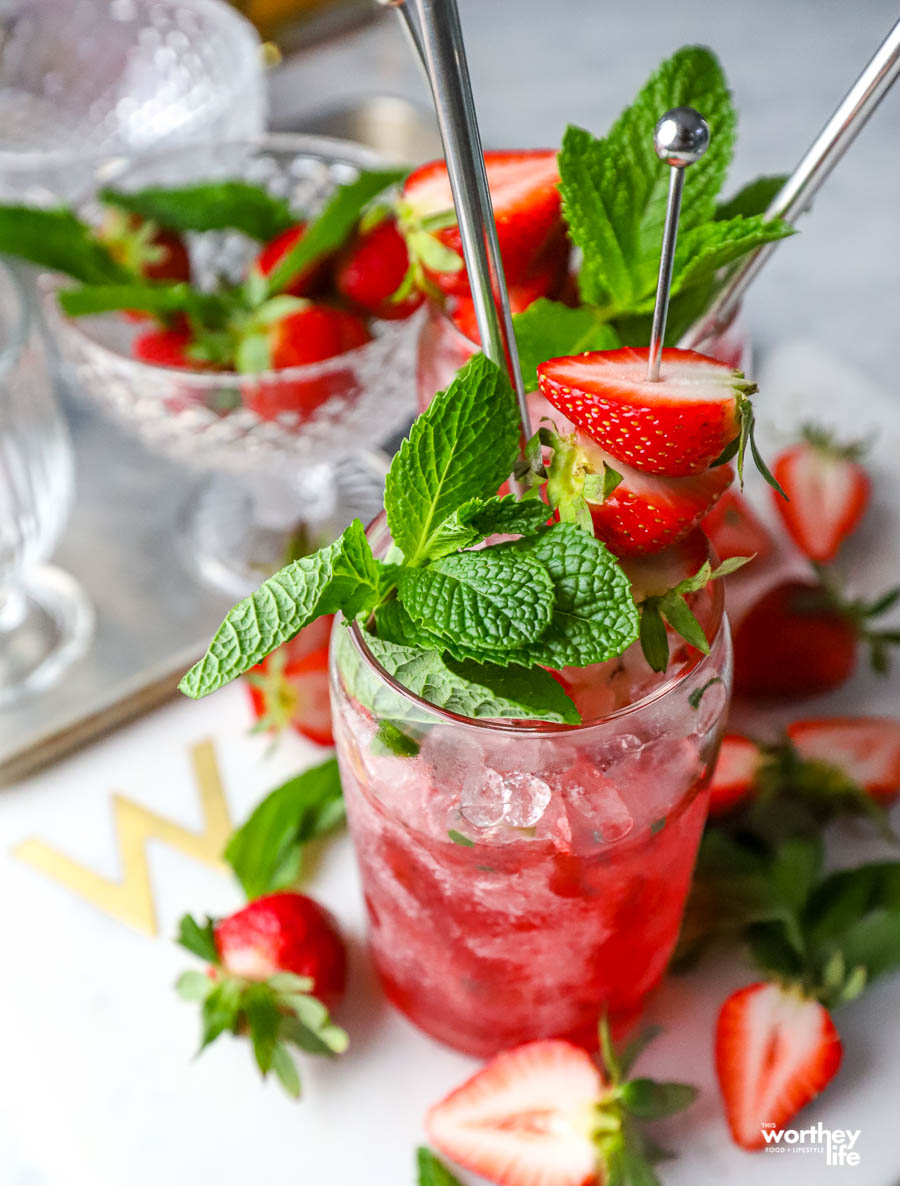 We're taking the classic mint julep, and adding simple strawberry syrup to create a visually stunning Strawberry Mint Julep.
If you want to create your julep with a different flavor, this strawberry mint julep is just what you need to try!
It's great to enjoy during Derby day or on a hot day during the summer months.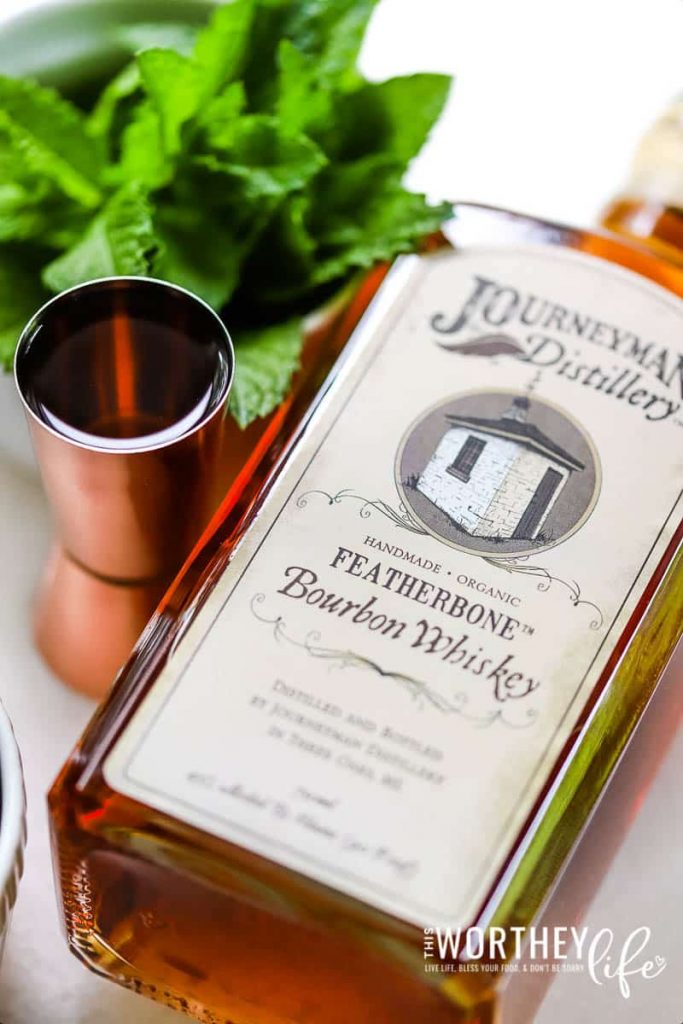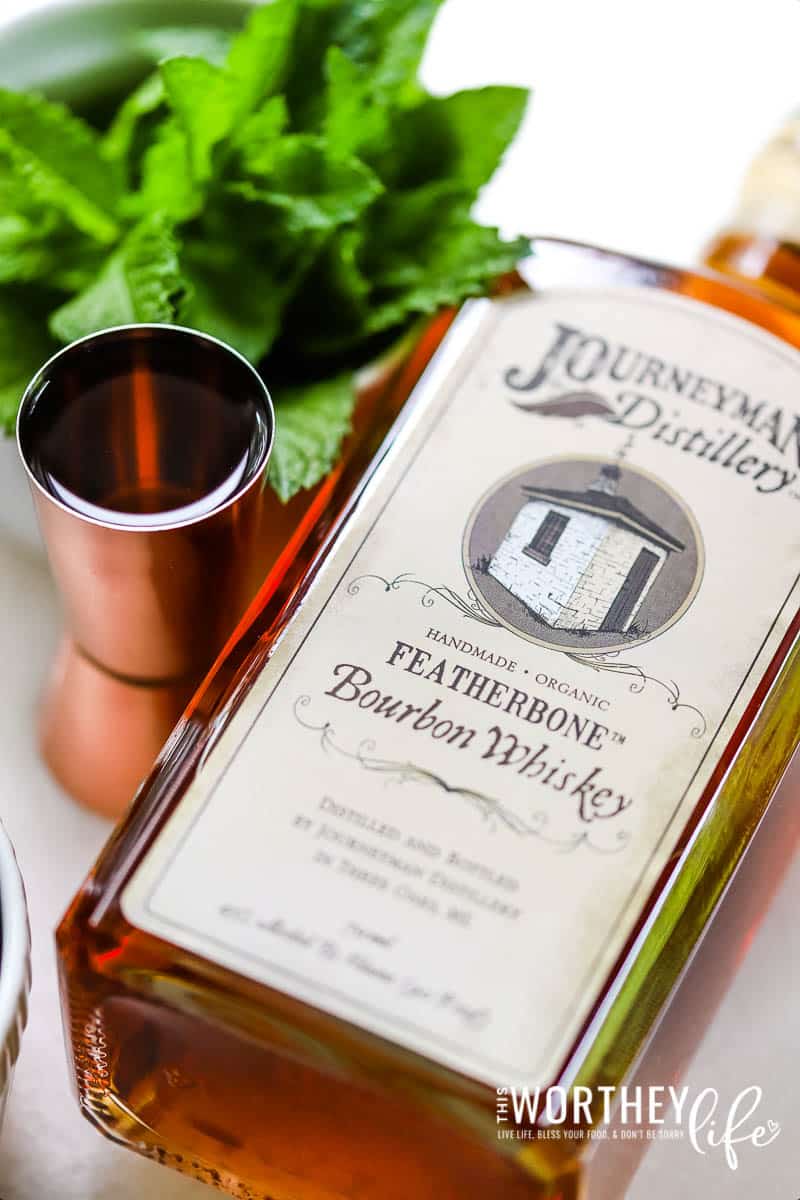 Best Bourbon For Mint Julep
The best type of bourbon for a mint julep is your favorite type of bourbon! Just add and enjoy. While it's true that not all bourbons taste the same, you can rest easy knowing that adding bourbon of any type is an essential first step.
Some of our favorite bourbons to use would be Henry McKenna Bourbon Whiskey Sour Mash ALC./VOL. 40%, Marker's Mark, Journeyman Distillery, and Uncle Nearest whiskey.
Maker's Mark Mint Julep
This type of bourbon is actually infused with Mint, so it takes a few steps out of the equation for you to make it!
If you've ever tried Maker's Mark brand before, you know they make a good product.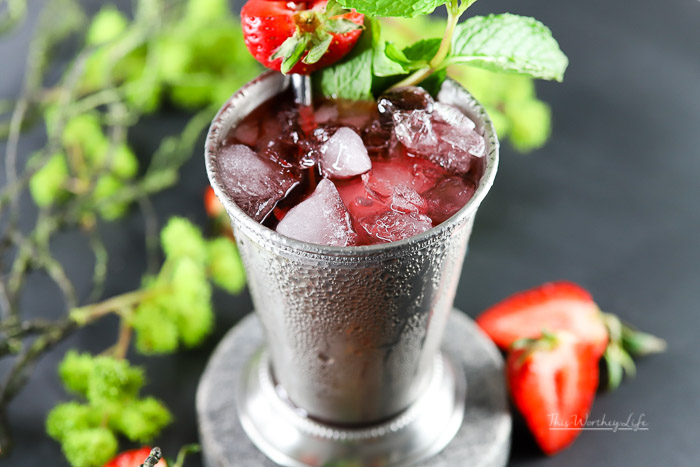 Julep cup
To have the proper mixture for your drink, a Julep cup is a good idea to have on hand, but not required.
It's a stainless steel cup that you'll use to infuse flavors, mix, and pour into your favorite glass.
Gin julep
Instead of adding bourbon, add gin. This is a simple way to make a drink that you'll love using alcohol that you'll enjoy as well.
While a Mint Julep is a very distinct recipe, it doesn't mean you can't have fun with it and make it a few different ways.
Take a look below and find one or two to make for The Kentucky Derby, which is happening the first weekend of May.
These are refreshing, delicious, and so much fun to share with friends! All you need are some cool and funky glasses and some fun and funky hats to wear, and you'll be living your best Derby life!
Best Mint Julep Recipes
Here are some of the best mint julep recipes to enjoy during The Kentucky Derby or when you're in the mood for a mint julep.
I'm willing to bet that you'll find a winner or two right here on this list.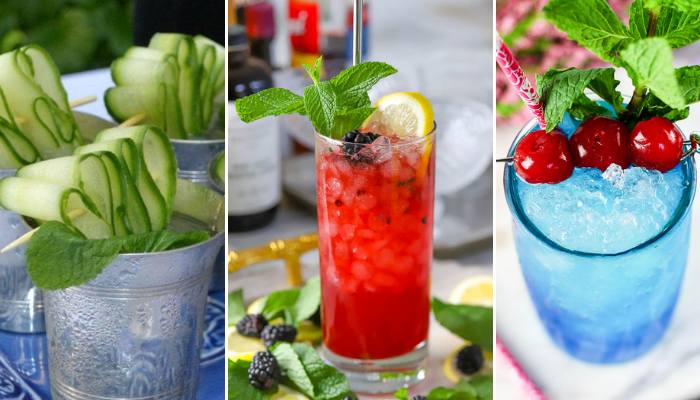 Virgin Mint Juleps
Do you want to enjoy The Kentucky Derby with a non-alcoholic drink choice? If so, we're sharing a few mocktail mint julep recipes below.
You still get all of the razzle-dazzle of a mint julep, but without the alcohol! This list of Mint Julep mocktails would be great options for the kids.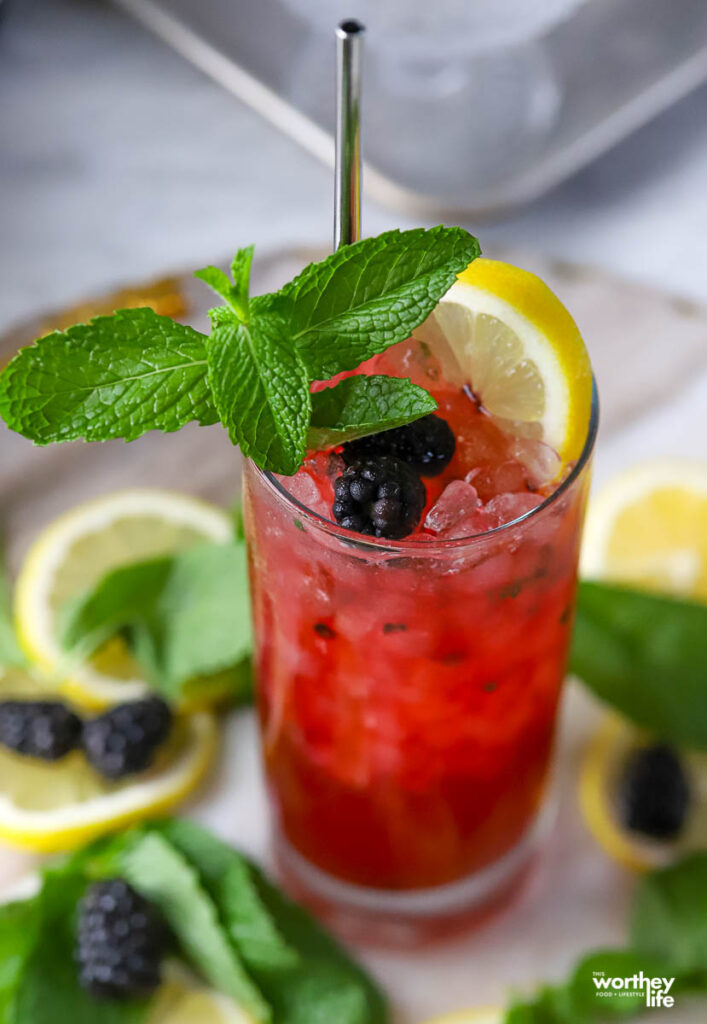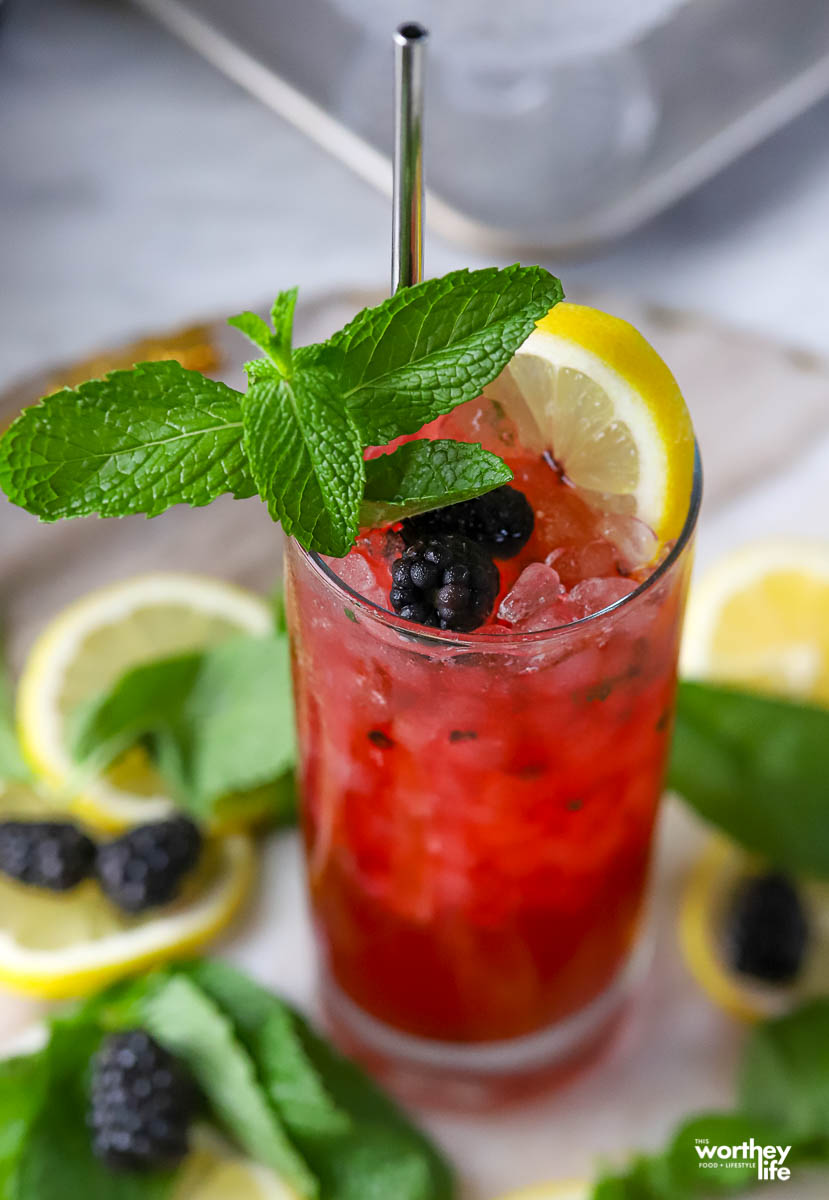 Our Blackberry virgin mint julep was inspired by a mint julep I tried at Oak Alley Plantation.
I decided to take the mint julep recipe and added a few additional ingredients to make my version of Oak Alley's Blackberry Mint Julep.
I added cherry syrup, lemonade, as well as fresh blackberries, mint syrup, fresh mint, sugar, and ice.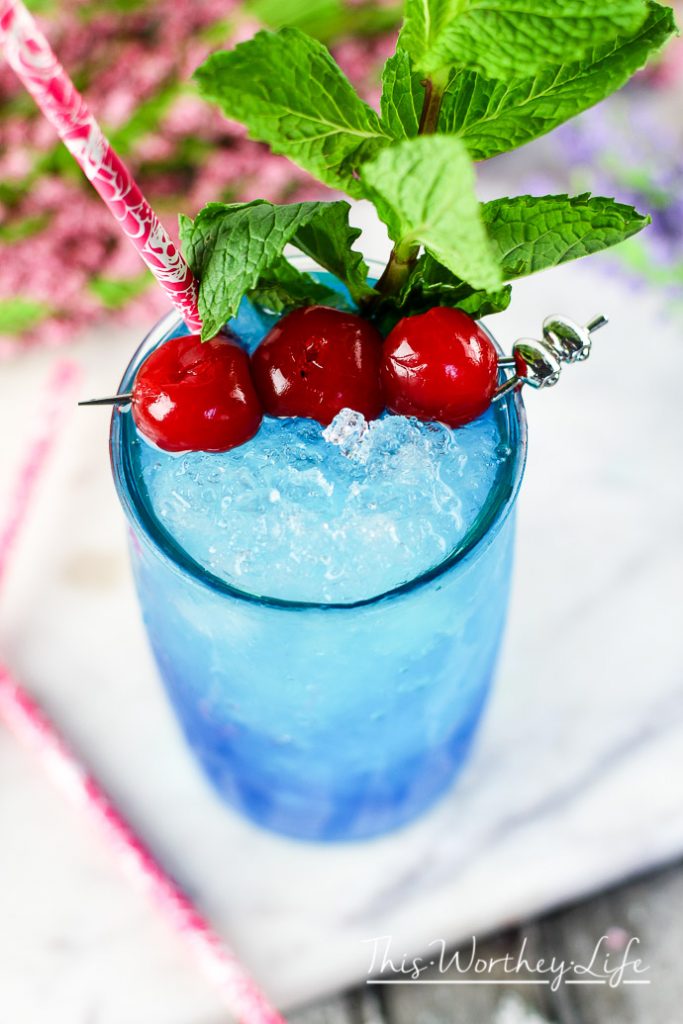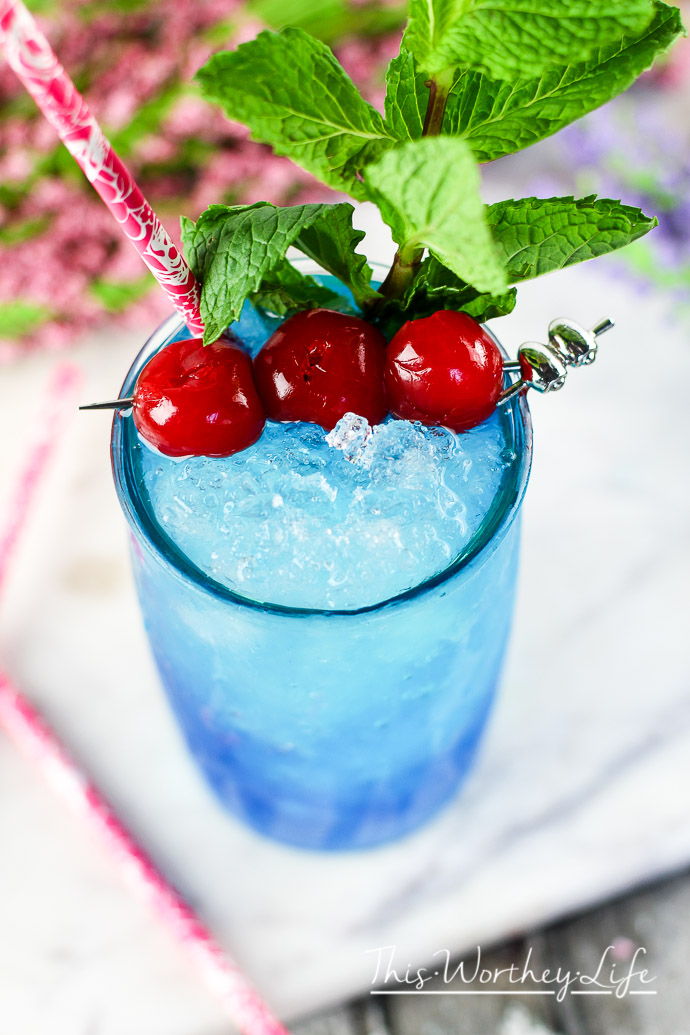 Another non-alcoholic mint julep, which is also kid-friendly is our Frozen Blue Rose Mint Julep Mocktail Recipe.
When we made it a few years ago, our youngest son helped create the recipe and he loved it!
Filled with rose lemonade, blue curacao (use blue lemonade for kids), crushed ice, and fresh mint, it's guaranteed to cool you down!
Check out these additional mint julep recipes below.
More Fun Cocktail Recipes