I'm sharing my interview with Pamela Ribon, Co-Writer of Ralph Breaks the Internet. We talked about how the Princess scene in this movie almost didn't get made, the challenges of bringing all of the Princesses together and more!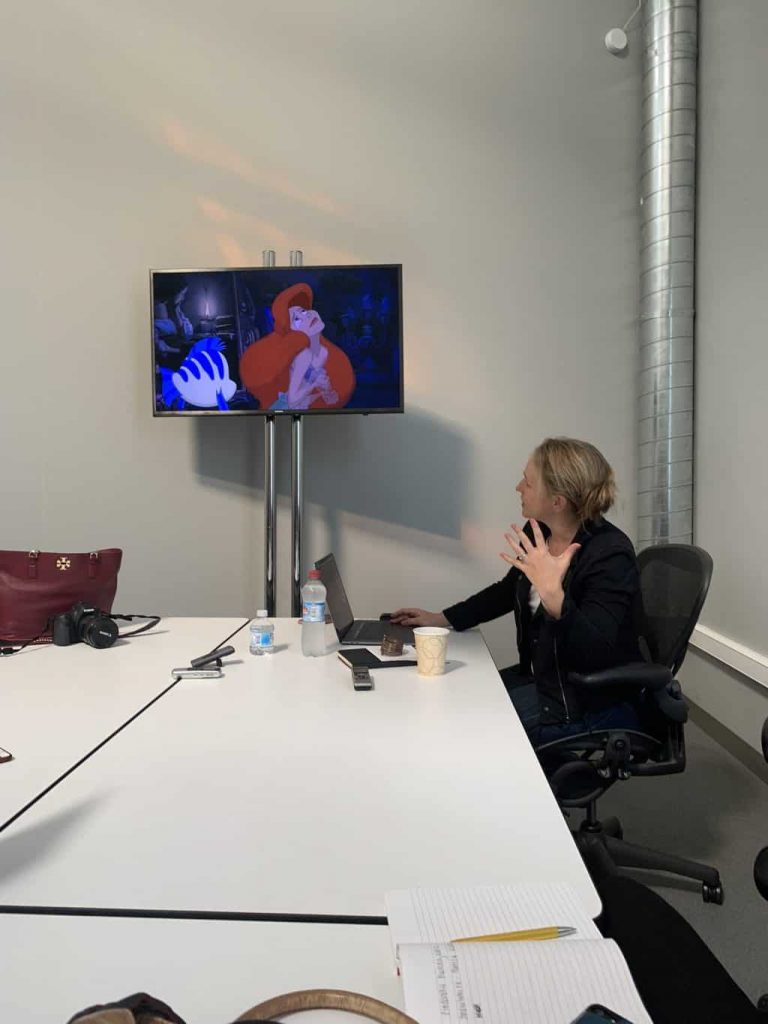 Pamela Ribon, The Genius behind Ralph Breaks the Internet Princess Scene
We've all seen in that. And the movie might be called Ralph Breaks the Internet, but it was really the Princesses that broke it. When Disney dropped the trailer release of Ralph Breaks the Internet, no one was talking about Ralph. Everyone was going CRAZY over the Princess clipped. We were all like, what? ALL of the Princesses are in THIS movie? It was unheard of- something new and exciting.
Well, we can all thank Pamela Ribon. During my trip out to LA for the Ralph Breaks the Internet press junket, we got to interview her, and I'm sharing all of those details today with y'all.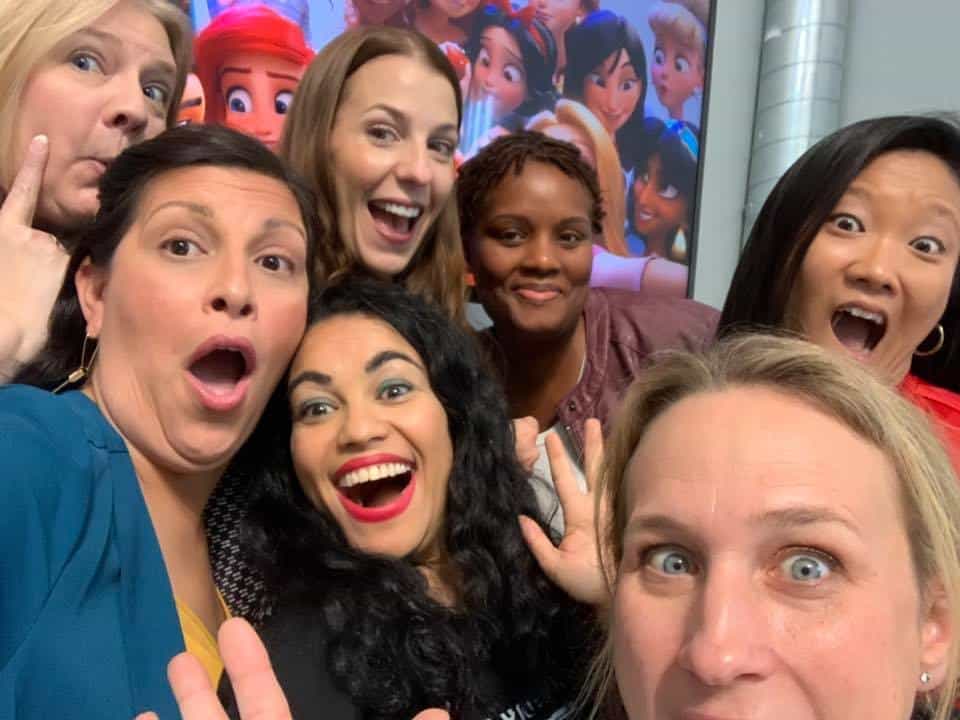 Pamela is bestie material
First, can I just say, Pamela is the girl you want to be besties with, she is just that cool. Sitting down to talk to her was a real treat, and it felt like you were talking to a friend you haven't seen in years, but after reuniting, it was like you didn't miss a beat. During our interview time with her, our group of 25 was split up into several groups of bloggers. This made our interview feel more intimate and connected, and we could ask more questions and have a back and forth conversation.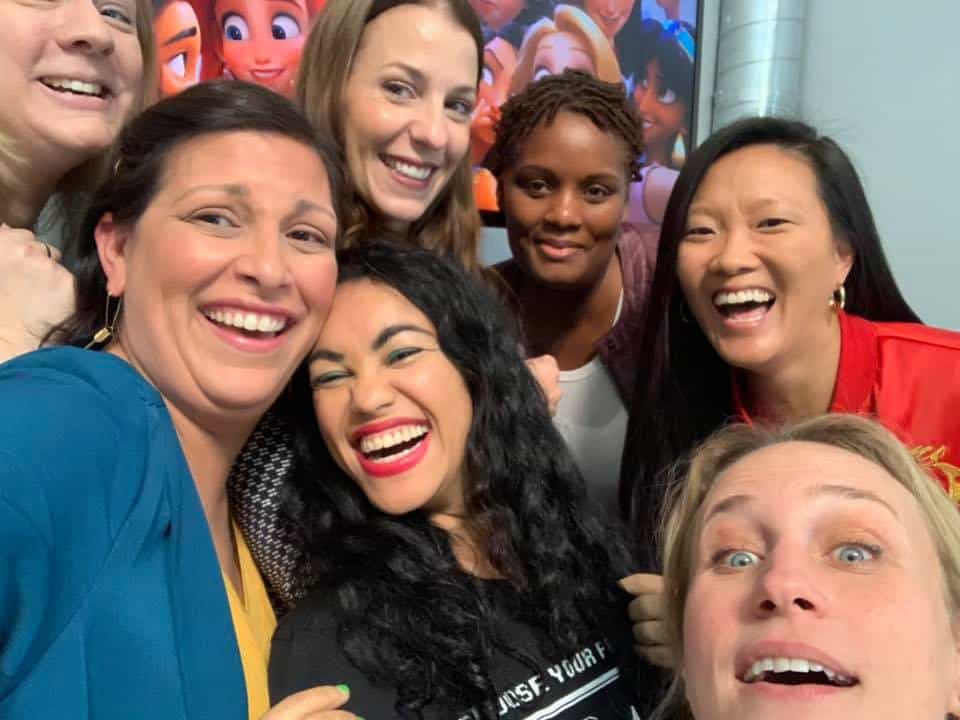 She's one of us
If you didn't know, Pamela is the George Washington of bloggers. She was blogging before most of us were even thinking about blogging. Yes, GOOGLE her! Her site is called Pamie, and June 16th, 1998 is when her first blog post was published. Y'all, she is legit!
About that famous Princess scene
After Pamela shared information with us about how she got started working with Disney as a writer in 2013 on Moana, we had to ask the question. How in the world did you come up with this idea of all the Disney Princesses meeting in Ralph Breaks the Internet?
Y'all this scene almost didn't happen. And because you haven't seen the movie yet, I will not spoil all the Princess parts, but it was EPIC!
We have to remember that Vanellope is not only the President, she is also a Princess, "a lady can rock more than one title." She thought, "wouldn't it be a great idea if Vanellope got to meet all of the Disney Princesses?"
Pamela shared this idea with her friend Elise first. "Could she get away with such an idea? Would Disney go for something like this?"
When Pamela started working on the first draft, it was with Vanellope glitching into the Princess room. And you may have questions about well how were all the Princesses together in the first place, how did they know each other, etc.? Well, you will have to wait and watch the movie (in theaters tomorrow, 11/21).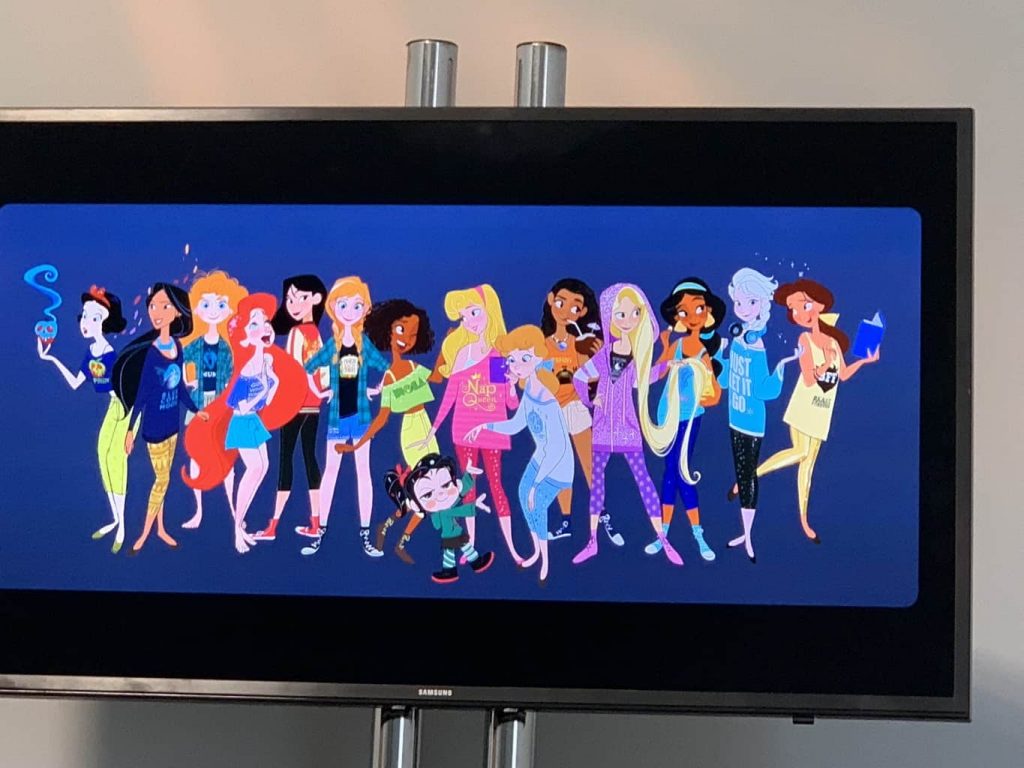 Pamela didn't think this idea would fly with Disney
She presented the idea to Rich Moore (Director) who said yes, let's do it. Instead of sharing this idea with everyone, they decided to just present the scene and let people decide for themselves. This scene was presented at D23 last year, and people LOVED it.
"It was surreal," Pamela shared with us. She was also relieved. She felt good that everyone loved it. "It feels good to spread joy, and to surprise people on top of that was awesome."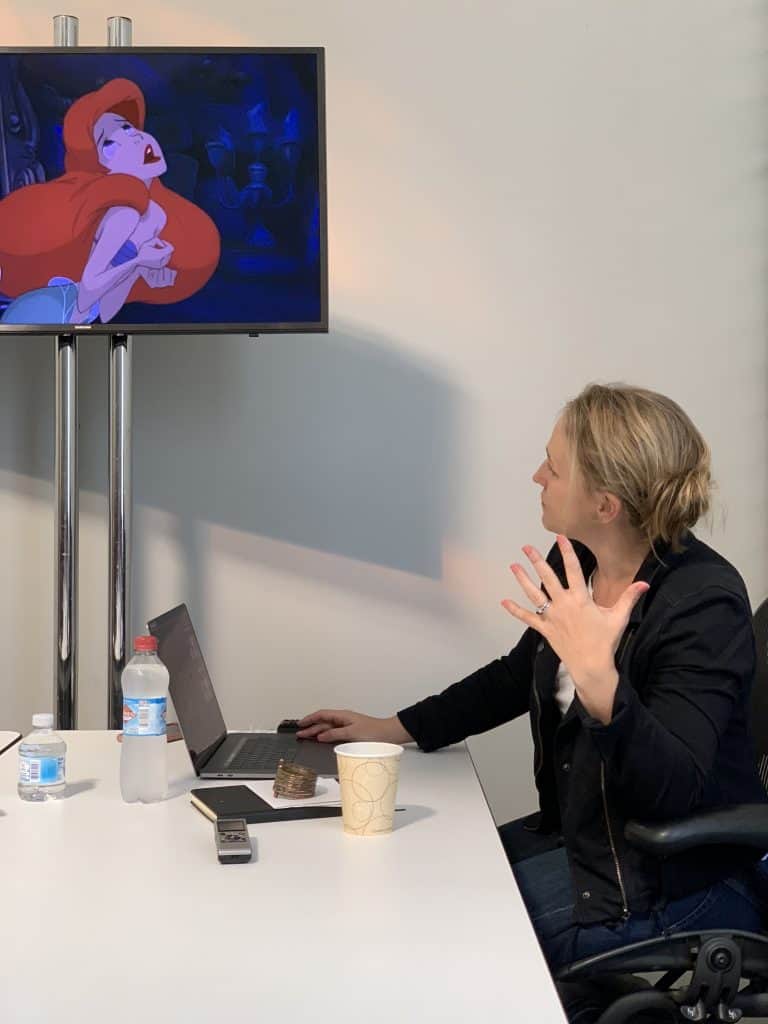 The challenge of the Disney princesses
One of the biggest challenges of making this scene was, "How could they put all the princesses into one movie giving them their same feel but in one movie?" That was the challenge Pamela shared with our group. She wanted it to feel real, almost as if you were watching each Disney Princess movie at the same time. And I have to say; they did it. The movie is about Ralph and Vanellope's friendship, but how they fit the Princess into this movie was so smooth.
Fun fact: All of the voices of each Disney Princess is played by the original Disney Princess, with the exception of Snow White. But, that's where Pamela stepped in. In the initial stages of making this scene, she voiced each character as they put it together. It was later decided to have her continue to do the voice of Snow White. And another little fun fact, Pamela also does voice-overs in the The VOID's Ralph Breaks VR experience. (read about that here).
Another fun fact about this scene is that it was written to be funny and to poke fun at Disney for this Princess theme. They've all been rescued by a man; most don't have moms, poisoned, cursed, kidnapped, or have magical animal companions. Every time I watch this scene, I crack up at this point. It's a huge highlight of the movie!
Vanellope: Whoa, whoa, ladies! I'm a princess, too!
Pocahontas: What kind of a princess are you?
Vanellope: Uh…
Rapunzel: Do you have magic hair?
Vanellope: No.
Elsa: Magic hands?
Vanellope: No.
Cinderella: Do animals talk to you?
Vanellope: No.
Snow White: Were you poisoned?
Vanellope: No.
Aurora, Tiana: Cursed?
Vanellope: No!
Rapunzel , Belle : Kidnapped or enslaved?
Vanellope: No! Are you guys okay? Should I call the police?
Rapunzel: Do people assume all your problems got solved because a big strong man showed up?
Vanellope: Yes! What is up with that?
Pocahontas , Rapunzel , Elsa , Aurora , Moana : She is a princess!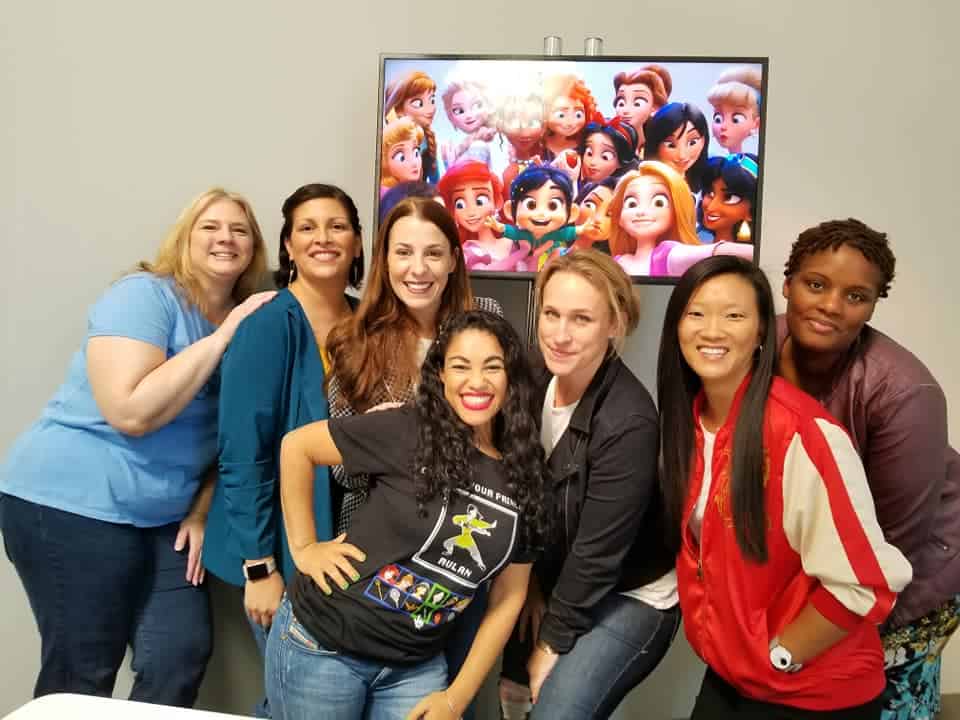 An inspiration to us all
I left this interview feeling inspired. Pamela said she second-guessed herself a lot. (I do this all the time). She didn't think it would be accepted. Then she second-guessed herself throughout this whole process. But, she did it. She accepted the challenge, and it became a huge deal. Sometimes we don't always know what we're doing in life. We second-guess ourselves, change our minds, or nervous about trying something new. But, if I can take anything away from my time with Pamela is just to do it. Scared, nervous, will this be accepted, will they let me go, etc. Just produce great work. And if you do that, you will go far.
Thank you, Pamela, for trusting yourself and making this scene.
If you have not seen this scene, watch this trailer down below! Also, the movie is out TOMORROW, 11/21! So go and see the full thing so we can talk about it!
Thank you, Disney, for hosting me on this all-expense paid press trip to the #RalphBreakstheInternetevent and other Disney press events. However, you will always be reading 100% of my own thoughts, squeals, and opinions!