Help understand and promote Autism Awareness Month.
Learn what Autism is and how you can help promote Autism Awareness

Ways You Can Help Promote Autism Awareness
You may be aware that April is Autism Awareness month. April 2nd is World Autism Awareness Day and Light It Up Blue.
All around the world, buildings, homes, and people will light it up and wear blue in honor of someone with Autism.
While we have come a long way in raising awareness, we still have a little ways to go.
Autism awareness has come a long way, but there's no cure or a one-size-fits-all way of treating Autism.
Children with autism suffer from poor eye contact, impulsiveness, learning disabilities, speech delay, problems paying attention, and emotional disconnection.
Each person is different, and depending on where a child is on the spectrum will determine the severity of each issue.
When I think of my twins, they are on the opposite ends of the spectrum, different in many ways.
I'm to the point where awareness has been raised, and we need to work on more acceptance. However, we need to work on integrating both "a" words for the betterment of our children.
Here are a few ways where you can help promote Autism Awareness:
Wear a Puzzle Ribbon or a Blue T-Shirt

The official Autism Awareness ribbon is a puzzle pattern. Although many may wear blue, a puzzle pattern gives a full explanation of the complexity of the disability.
Wearing a puzzle ribbon is a great way to promote awareness because it is an excellent opportunity to explain what the ribbon stands for.
The different colors and shapes represent the diversity of the disability and the many different people and families it affects.
The puzzle itself represents how complex the disability actually is, and the bright colors represent hope. I personally prefer to wear a cool t-shirt, like this one: Autism Awareness T-shirt Captain Autism T-shirt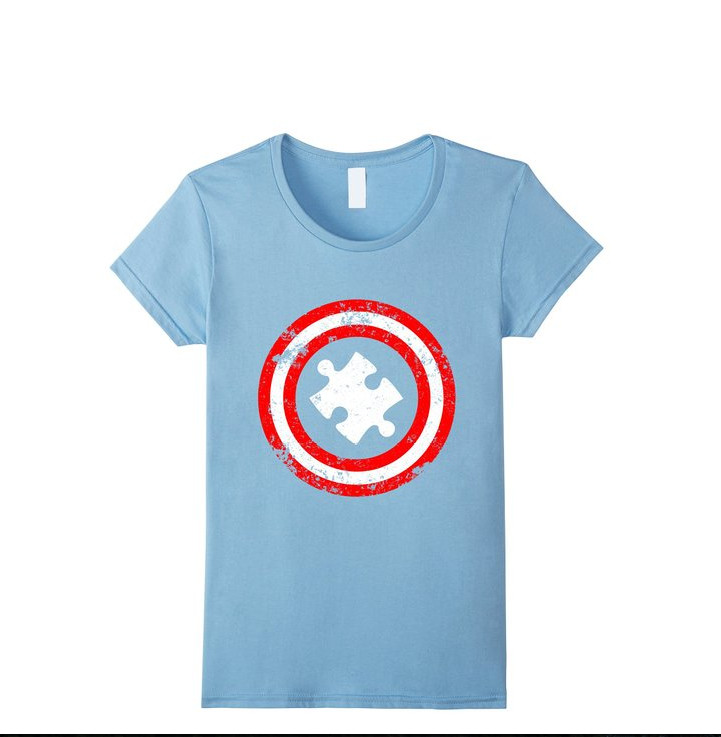 Get Connected
Join autism support groups, or create one yourself. Facebook pages like Autism Awareness are great tools for sharing what you know, learning what you don't know, and accepting what you don't understand.
If you don't know someone with an Autistic child or who has Autism themselves, check out some groups and learn what it is like.
Awareness and understanding will help bring acceptance. You can also walk or run for Autism.
This is a great way to find other Autism Parents, relatives, and friends connected with Autism.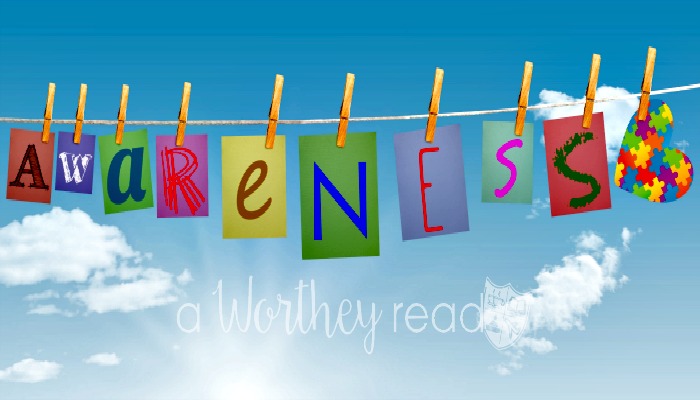 Talk About It
It is absolutely impossible to build awareness and acceptance if we keep our struggles to ourselves.
At any and every opportunity, explain to someone what it's like to struggle with someone who has Autism.
The more we talk about it, the more people will understand and accept it as a part of this life. More people will know how to act and how to respond. Sometimes this is hard, especially on social media.
And because each child on the spectrum is different, it can be hard for even other Autism Parents to get exactly what you are going through with your child(ren).
Connect Locally
Whether it is a facility, community outreach, or get-together, connect with others in the community. Many Autism Society affiliates hold special events and programs for Autism Awareness month.
Find out how to get involved. Create one if you can't find an event in your local community! You can use the event section on Facebook to create your event and find other people in your community to invite.
You would be surprised how many hundreds of people will thank you for showing awareness in the community and letting others know they aren't alone.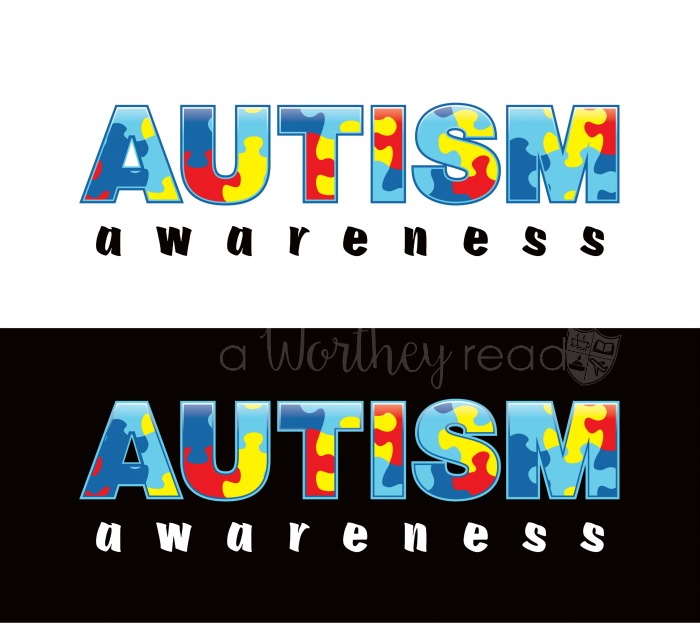 Share on Social Media
From Twitter and Facebook to Pinterest and Instagram, social media is perfect for promoting awareness.
Share facts about Autism, share stories, nominate an awesome mom with an autistic child, or start a campaign like the ice bucket challenge.
The only way to build acceptance is to build awareness by getting our voices heard. So, let your voice be heard on every social media platform. Follow me and other Autism contributors on my Autism Pinterest Board.
You will find great ideas, stories, and inspiration from other Autism Parents. Another place to look for other Autism Parents is on Facebook.
You can find groups devoted to Parents of Autism, people with Autism, resources for Teachers, and more. I am involved in a few local Autism groups in Michigan.
I have been able to connect with other Autism Moms in the Mid-Michigan area, and we meet up monthly for a Mom's Night Out.
Donate
Funding can only go so far, and many times, some less severe cases go without help or support because the family can't afford it. Help change the lives of those impacted by Autism by donating to the Autism Society or other local non-profit organizations.
The gift counts, not the money you spent; every penny counts.
Educate Yourself
Educating yourself to understand what Autism is all about is one of the best ways you can help a person and their loved ones. Many people think children are acting out, being bad, needing a spanking, etc., when they don't really know or understand that child is having a sensory overload moment. Just reading this post shows you are ready to learn more about what Autism is and how you can help others.
What is Autism? Autism (also known as ASD- Autism Spectrum Disorder) is a complex neurodevelopment disorder characterized by social impairments, communication difficulties, and restricted, repetitive, and stereotyped patterns of behavior.
When I think of Autism, I think of smart, brilliant, intelligent kids of all races, both female and male, that connect and communicate a little differently than you and me.
The cause of Autism is still unknown. Many have linked it back to vaccinations. Others see patterns steaming from our environment. And there is a big link to genetics. When I look at my family genes, I can somewhat see where Autism could have been "passed down" to the boys. I don't for certain, but I do see similarities.
The cure for Autism: Can love your child be the cure? Again, there is no known cure. However, many parents, Scientists, Doctors, and others in the medical field have seen significant improvement when the child's diet has been changed.
Eliminating things like Red Dye 40, Gluten, and Dairy, to name a few things parents have done to help "regulate" their children's systems. Also increasing vitamins, including b-12 shots, Parents have noticed a great improvement. Then there are all the psychiatric aids. However, these are not "a cure."
Whether your child has Autism or you know someone who has Autism, make April a month to combine forces and spread awareness to build acceptance, opportunities, and programs to help all those impacted by Autism!
Do you have suggestions or ways to help promote Autism Awareness? What do you think about moving towards promoting more acceptance vs. awareness? Feel free to leave me a comment below. I would love to hear from you!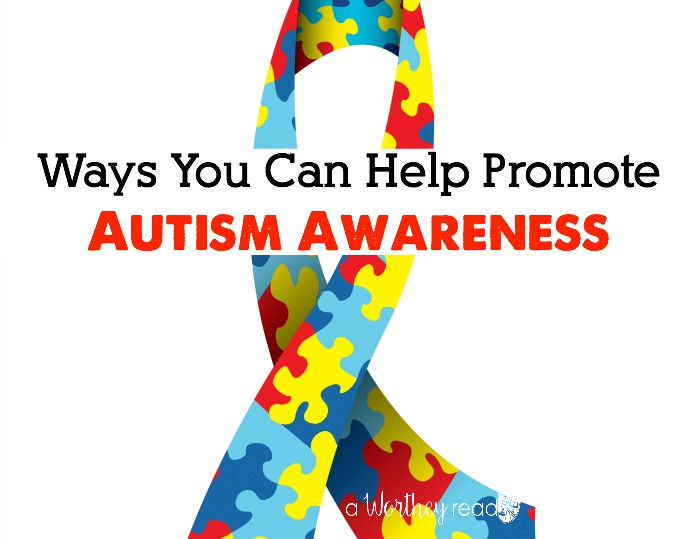 Do you plan to Light It Up Blue? If you need some ideas on ways to Light It Up Blue for World Autism Awareness Day on April 2nd:
Light It Up Blue Soap| Courage And Coffee The Early Years Blog
Light It Up Blue Magnets | Courage And Coffee The Early Years Blog
Autism Awareness Nails | Manicure Amateur
Blue Mason Jar Lanterns | The Country Cook
Create a LIUB Tulle Centerpiece | Found on Pinterest
LIUB Autism Wreath | Etsy
Autism LIUB Cookies | Bundles of Cookies
Autism LIUB Cupcakes| Found on Pinterest