"This post has been sponsored by Danone US, LLC. All thoughts and opinions are my own." Good things come in small packages! I'm sharing how to get into the spirit of Fall with my Pumpkin Pie Mocha Latte recipe using International Delight Creamer Singles. This latte is perfect for satisfying your cravings for both pumpkin and chocolate in one hot cup of delicious coffee.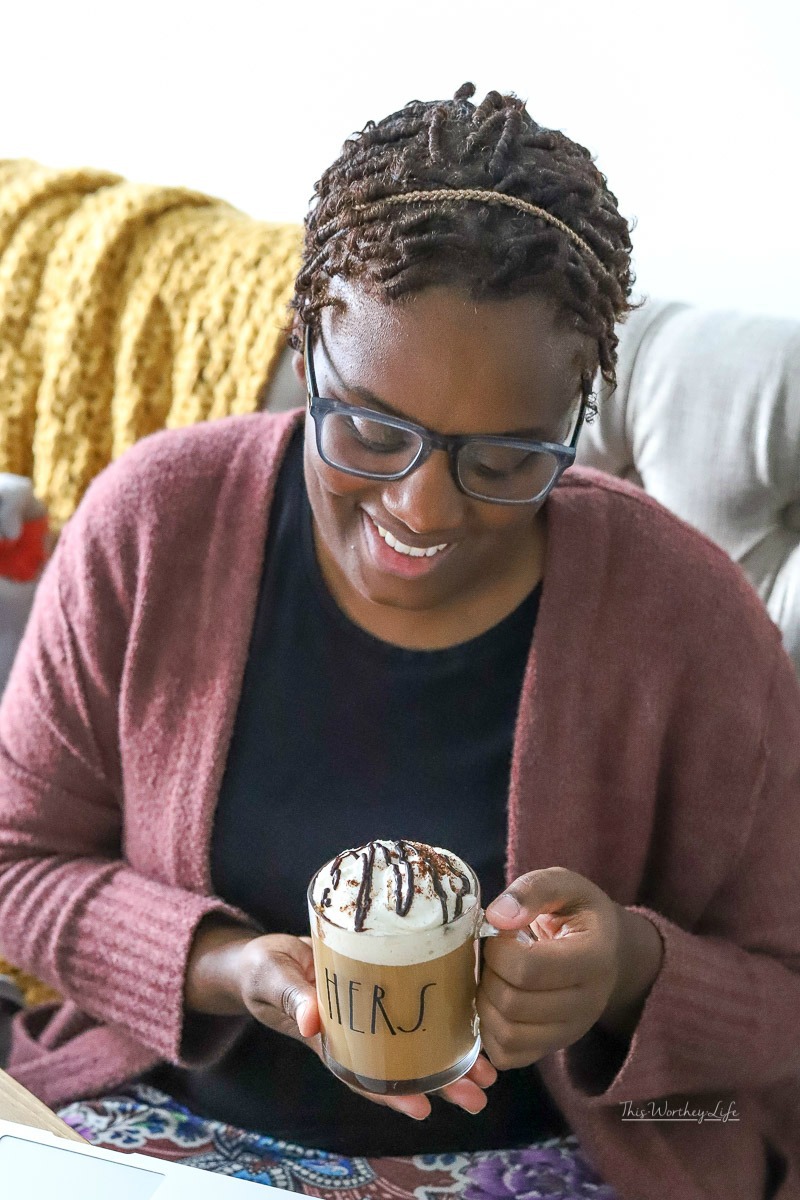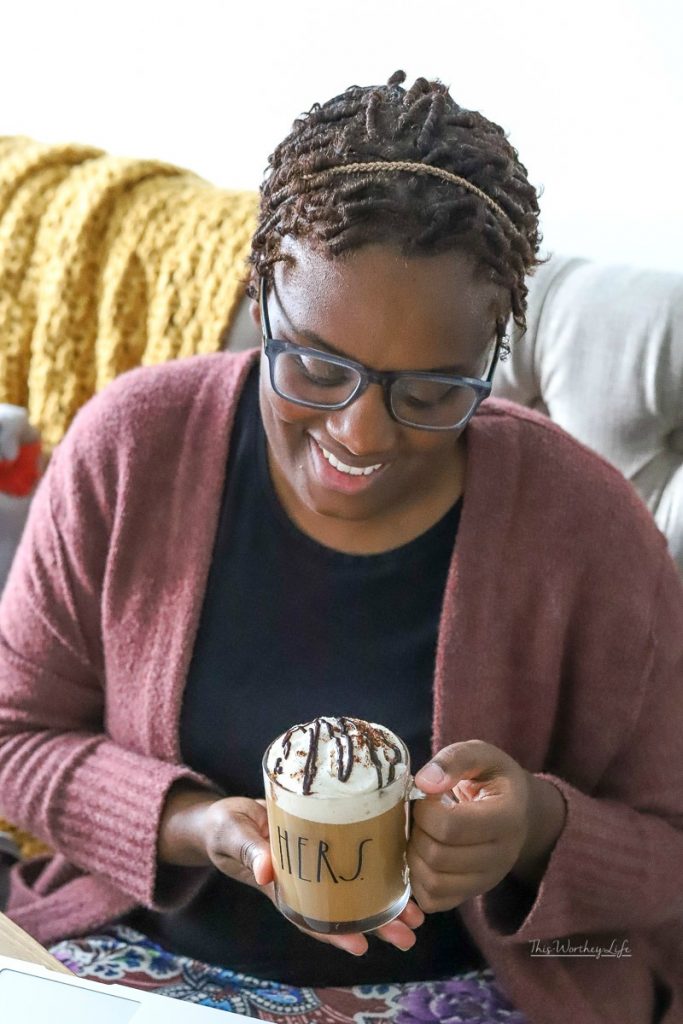 Fall Drink Idea | Pumpkin Pie Mocha Latte
As the season changes, we fall in love with all things fall. I mean, how can you not be excited about the changing of the leaves, cooler weather, chunky sweaters, boots, and warm things to drink? Fall is one of my favorite seasons for all of these reasons, plus it's the gateway to the holiday season!
I am a sucker for running out to buy a new pair of boots and adding more chunky sweaters to my collection. I love grabbing new coffee mugs because I know my coffee intake will go up as I add a variety of hot drinks to the menu.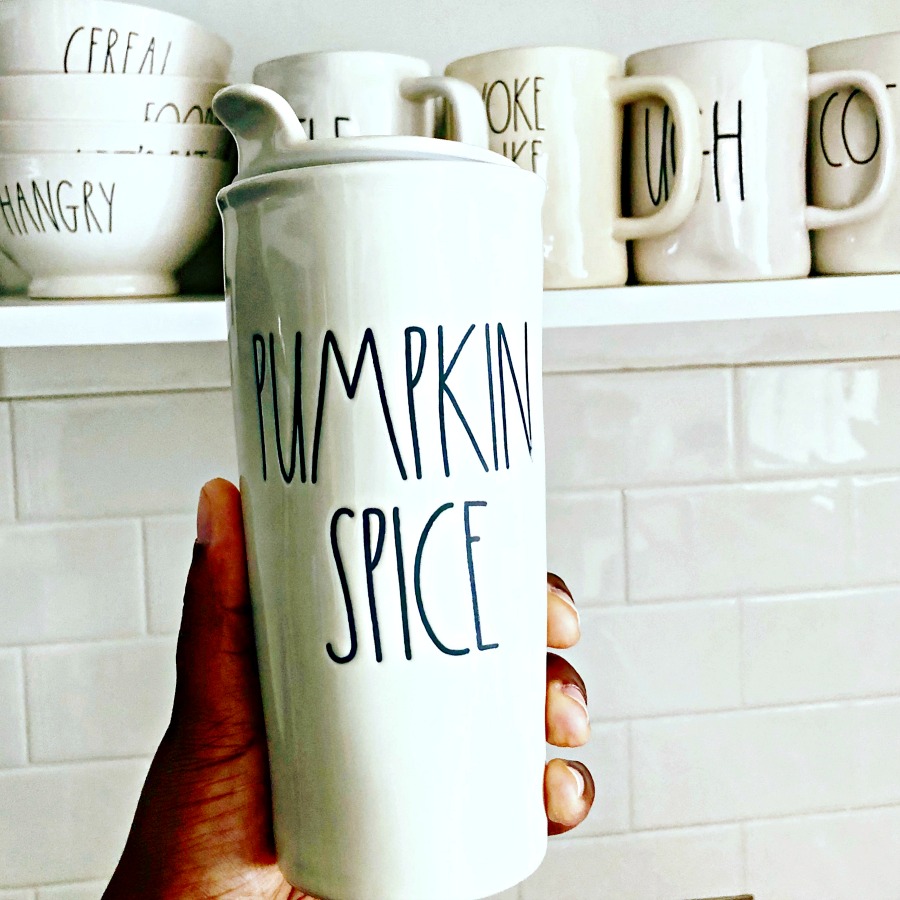 What's The Big Deal About Pumpkin Spice?
So, there's this thing where tons of people are crazy about pumpkin spice! And I'm going to be straight up honest with Y'all; I don't get it. I don't get the craze around pumpkin spice.
But then Derrick started making a few pumpkin dishes this autumn, and I began to have second thoughts. Like serious second thoughts. Could I be swayed from my hard stance on all things pumpkin spice?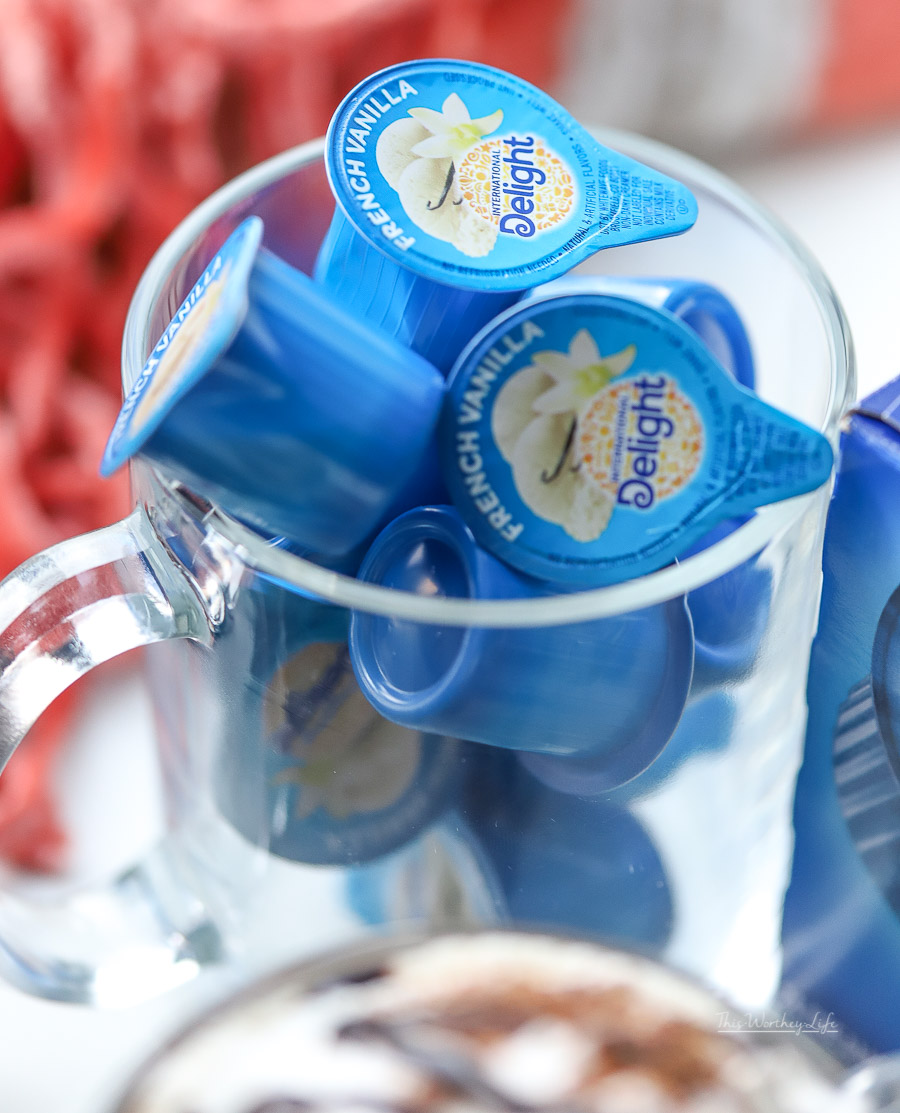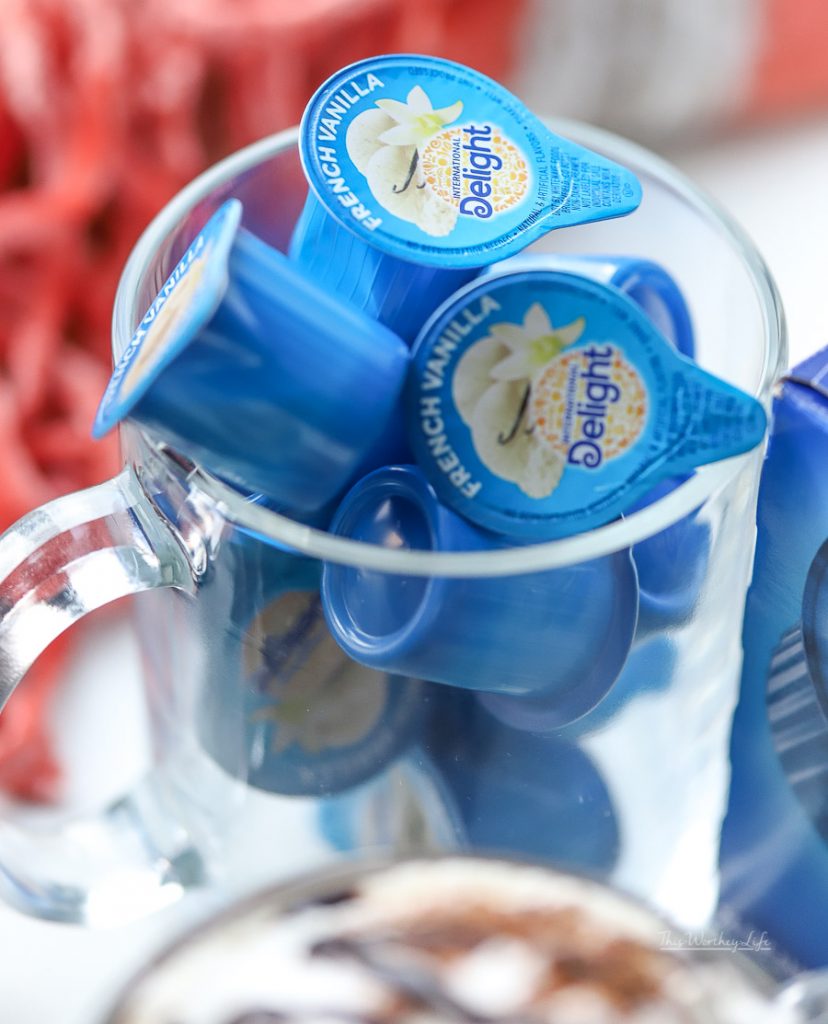 Using a quality coffee creamer was a key ingredient for me to get into this pumpkin latte. Well, if I'm totally honest, good coffee creamer is a must for me to enjoy coffee at all! What I like about International Delight Creamers, besides their variety of flavors, is that they also have creamer singles. These do not need to be refrigerated, which means you can take International Delight Creamer Singles with you wherever you go. Another bonus? They're available at Dollar General which is totally convenient!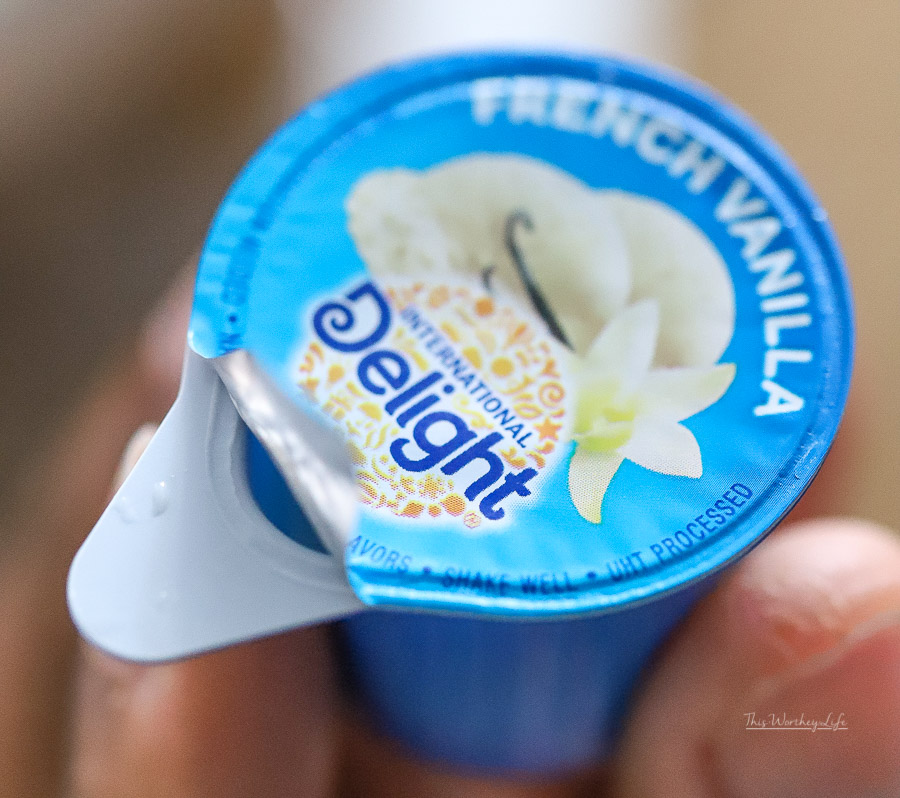 I travel quite a bit, so it's nice to tuck a few of the singles in my travel bag.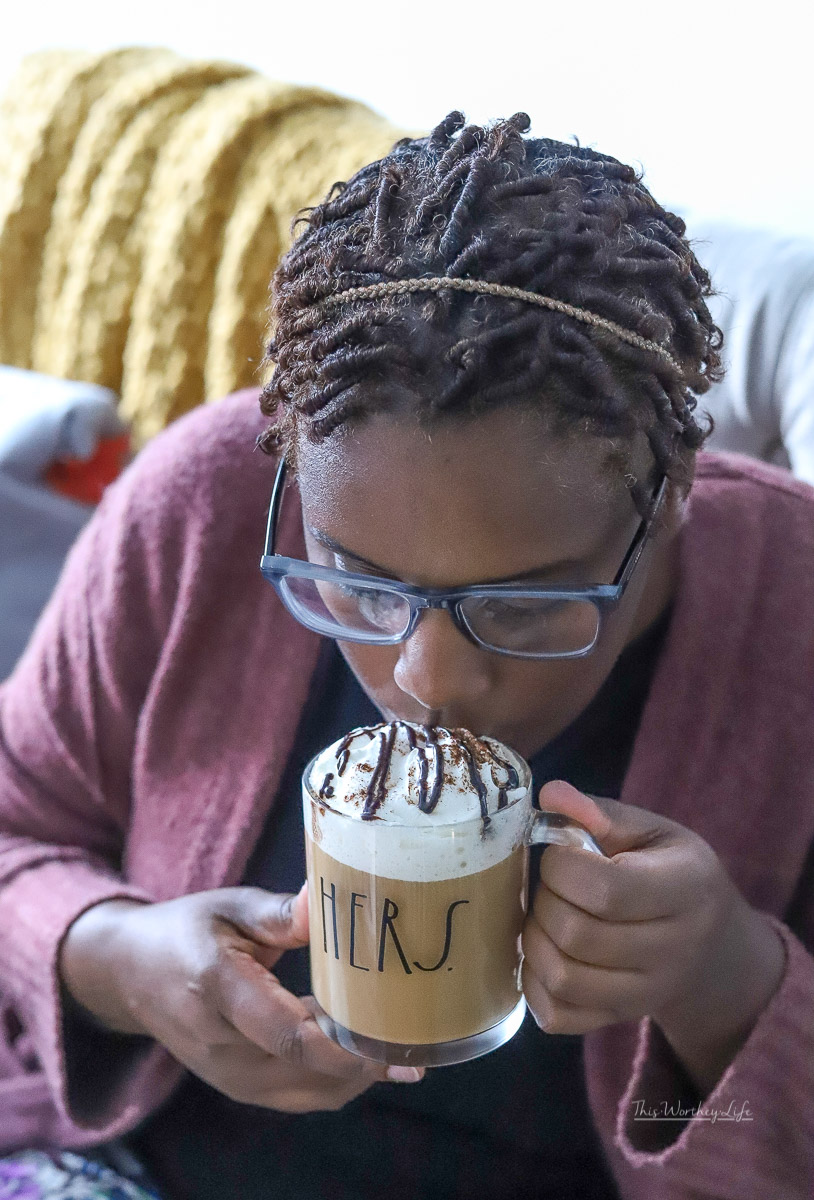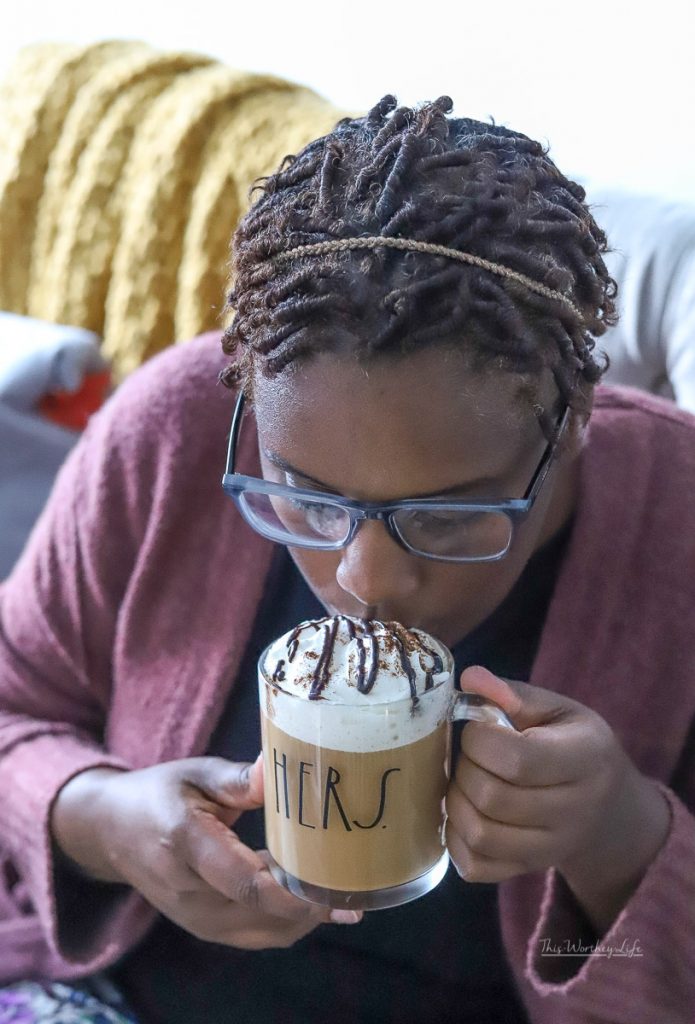 Well, after a few sips of this Pumpkin Pie Mocha Latte, I had to think hard about what I had against all things pumpkin. I was surprised by how much I enjoyed this Pumpkin Pie drink, so much so that I am sharing the recipe down below. So, you go and be the judge on how good this is by grabbing everything you need at Dollar General.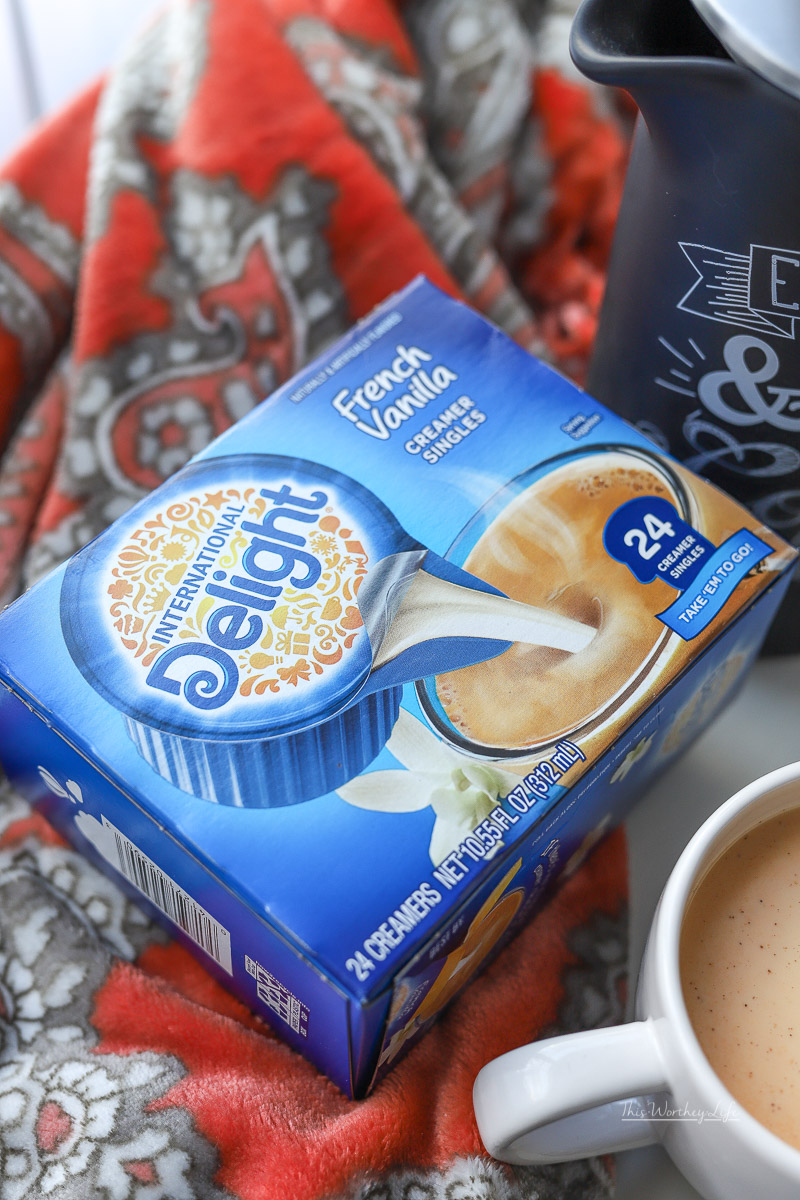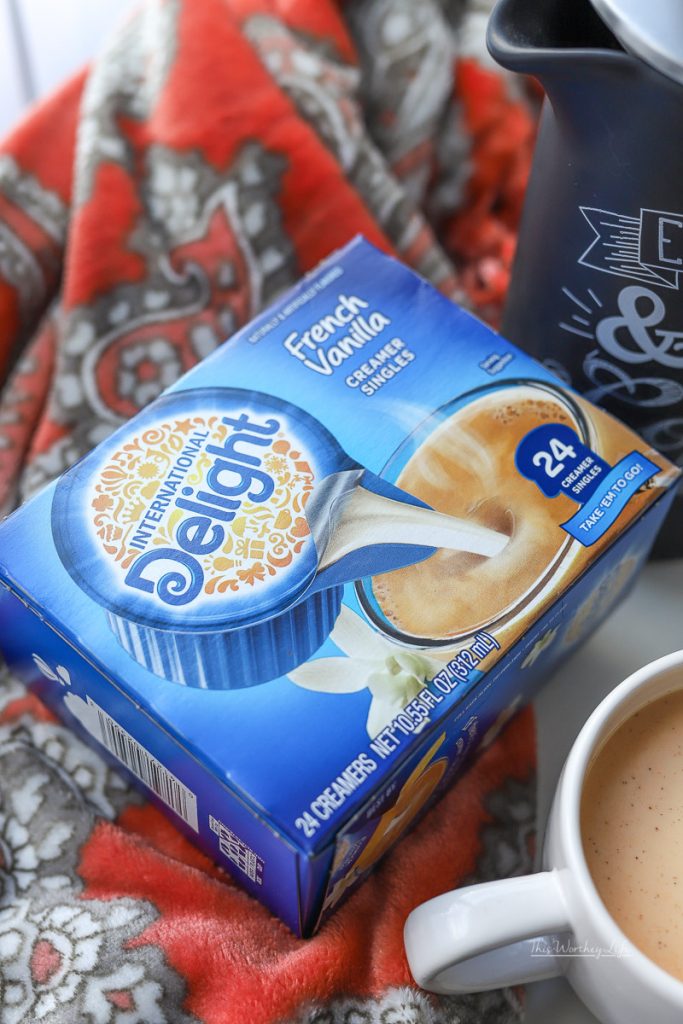 Ingredients You Need To Make a Pumpkin Pie Latte
2 1/2 tablespoons canned pumpkin puree
2 tablespoon granulated sugar
2 cups milk
1 tablespoon pure vanilla extract
1 tablespoon pumpkin pie extract
1/8 teaspoon pumpkin pie spice
1/8 teaspoon cinnamon
1 1/2 cup freshly brewed coffee
3 drops of chocolate syrup (+ additional syrup drizzled on top)
2-3 servings of International Delight Creamer Singles- French Vanilla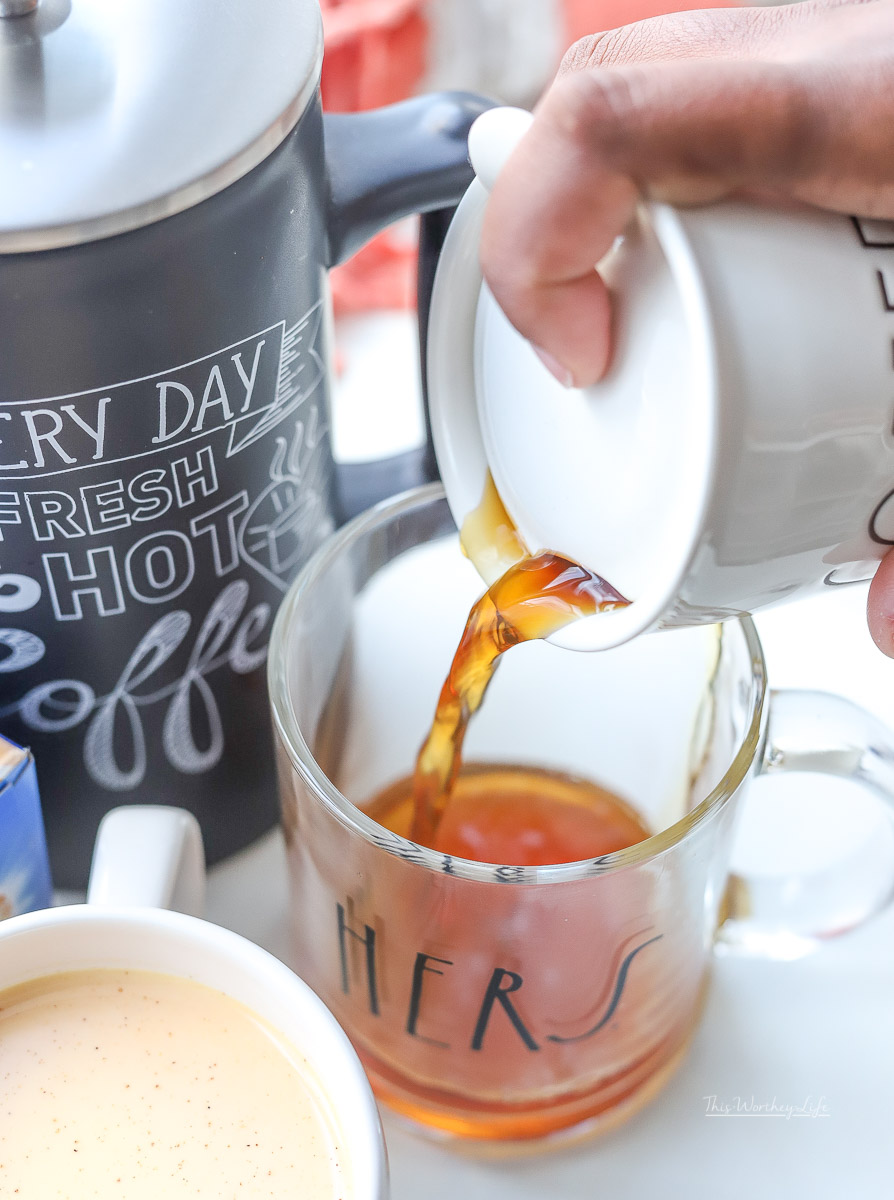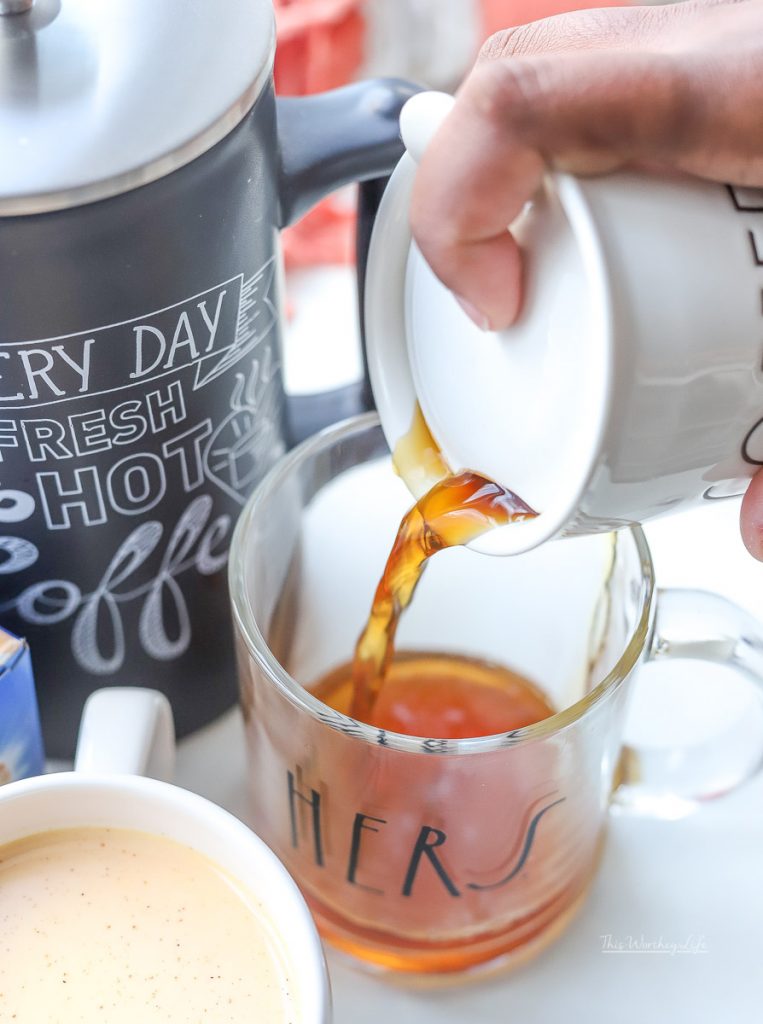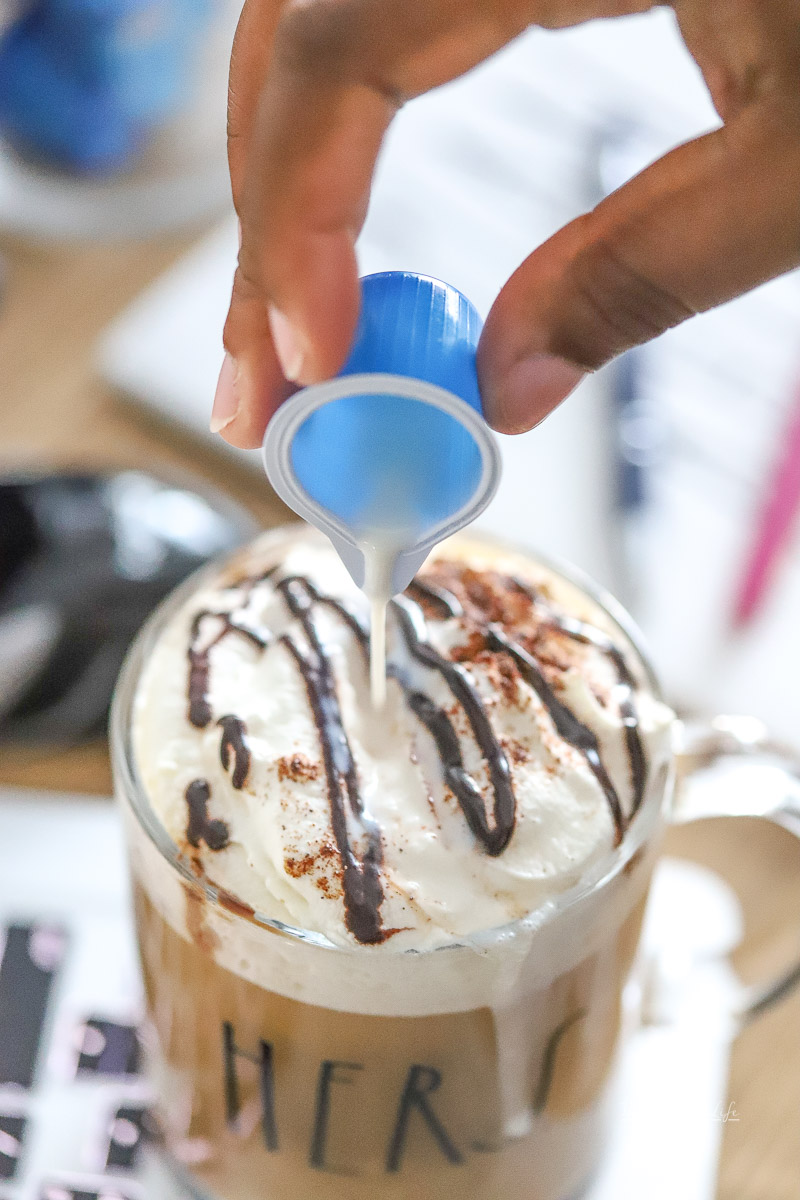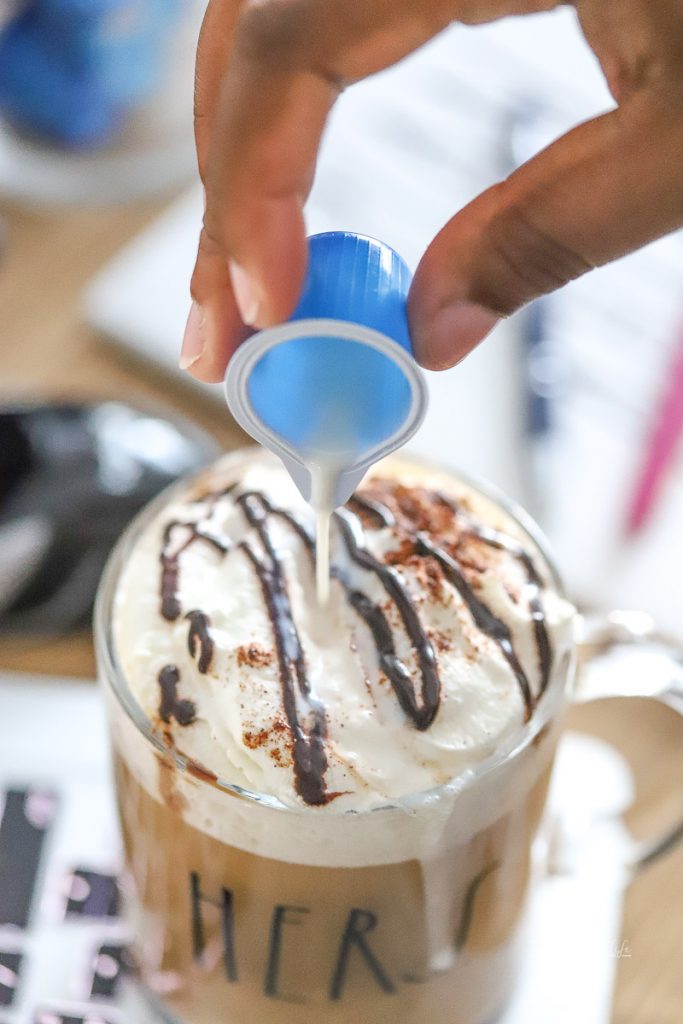 How To Make A Pumpkin Pie Latte
Place a medium saucepan on a stovetop over med-high heat.
Add milk, pumpkin puree, sugar, vanilla extract, pumpkin pie extract, and pumpkin pie spice. Stir until the ingredients are blended.
Using a wand mixer blend the ingredients for one minute.
Pour 3/4 cup of freshly brewed coffee into a mug, top with pumpkin mixture.
Stir in 2-3 servings of International Delight Creamer Singles – French Vanilla.
Stir in 2-3 drops of chocolate syrup.
Add whip cream, drizzle on chocolate syrup, and dust with ground cinnamon.
Serve.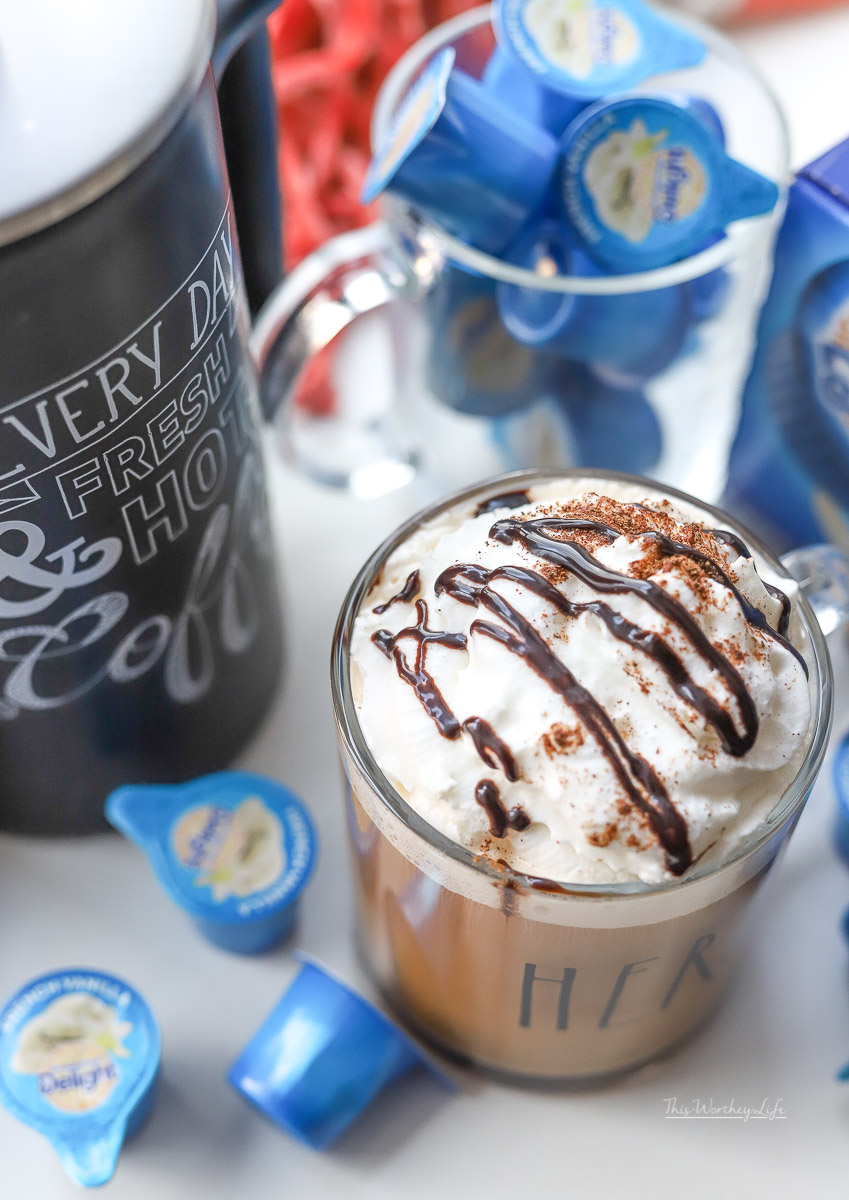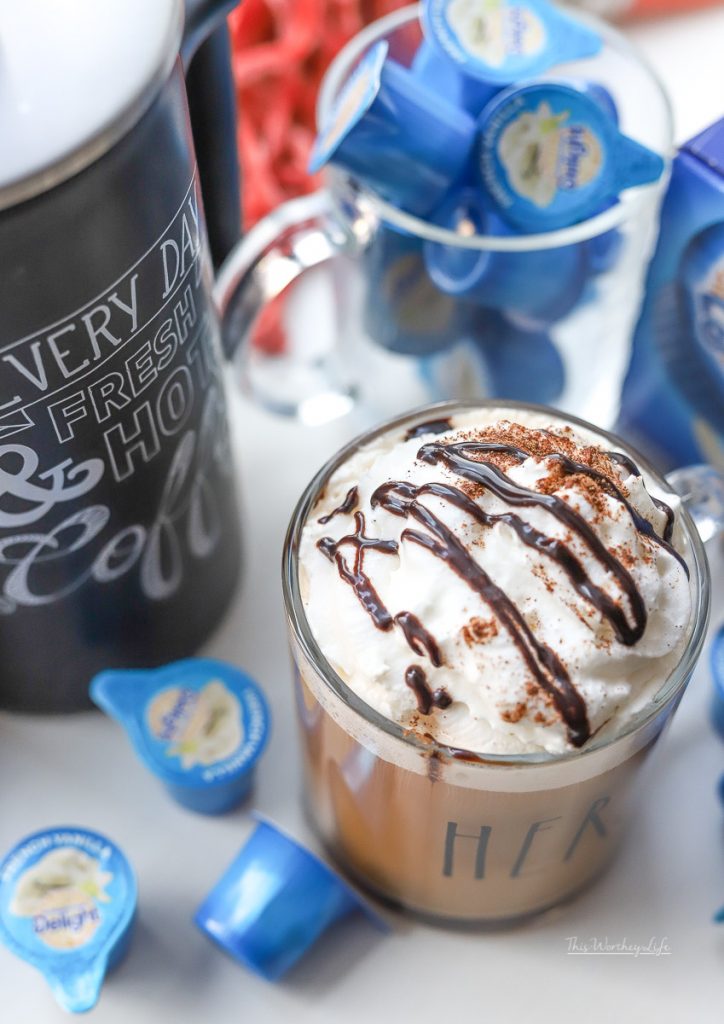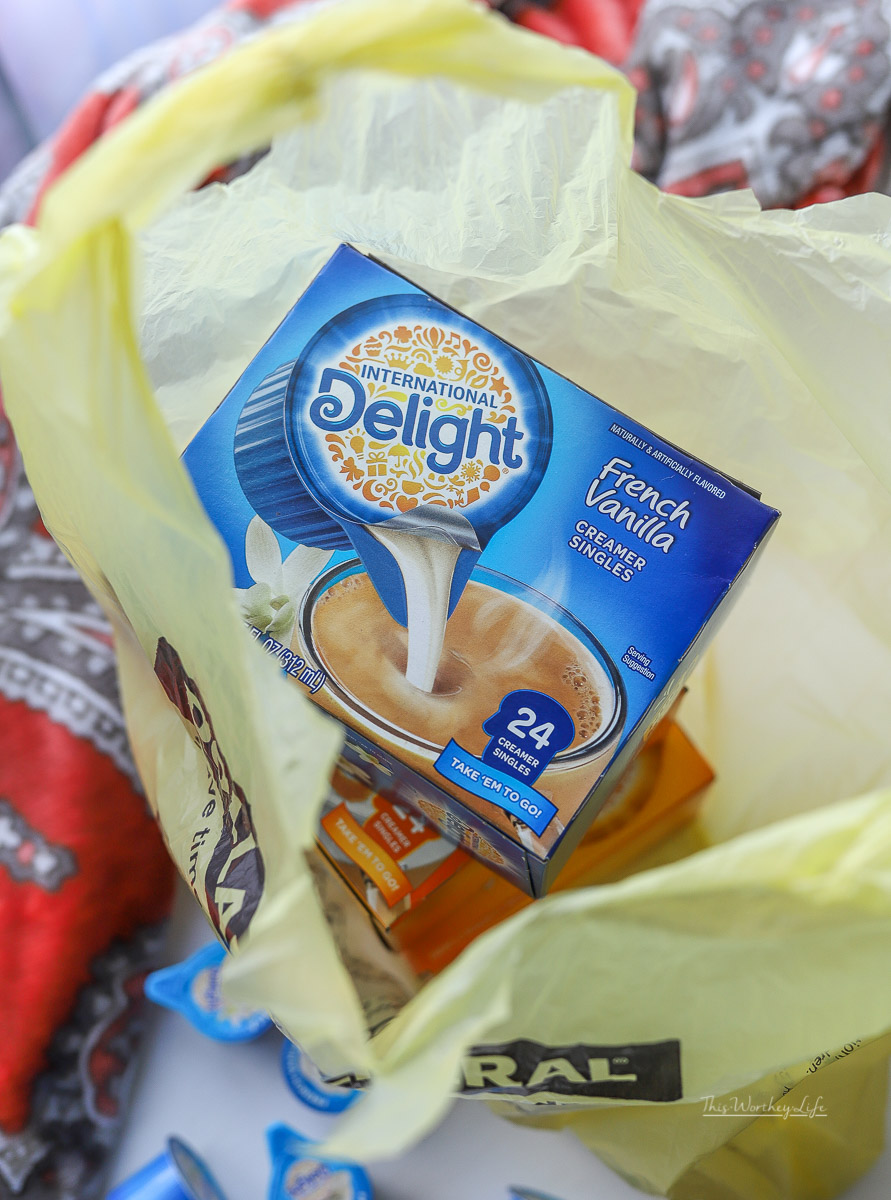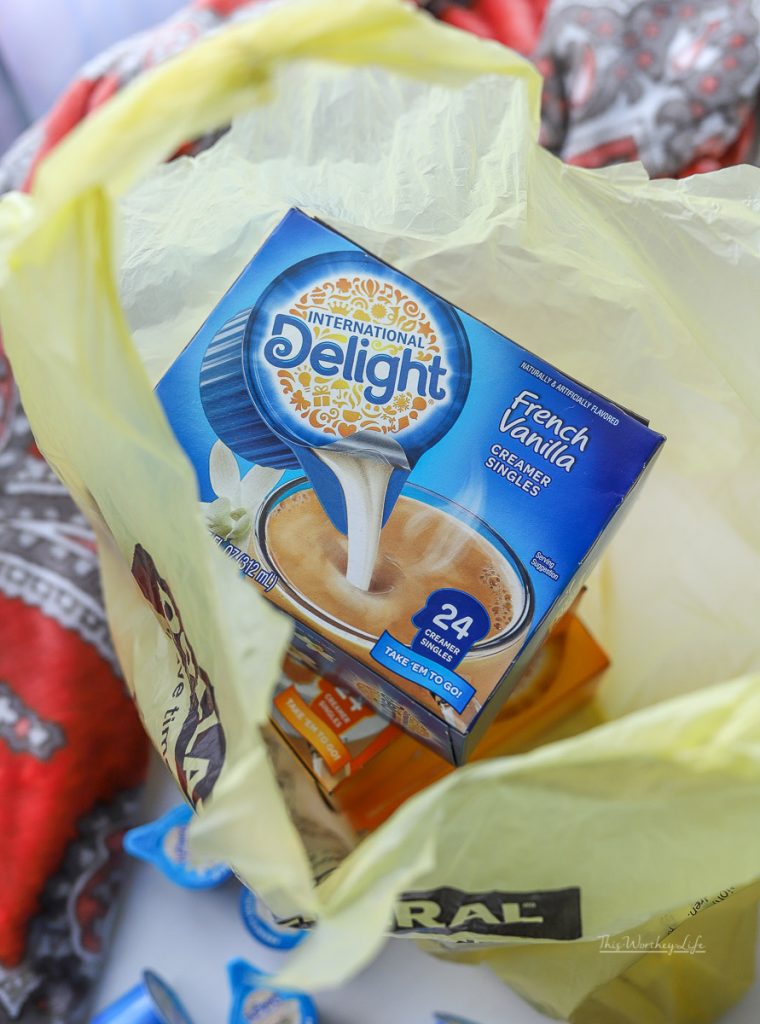 When I don't feel like running into a big grocery store just to get a few ingredients, like my International Delight Creamer Singles, it is convenient to run into Dollar General and grab what I need, including everything for this recipe. Plus, with their prices, you will save time and money!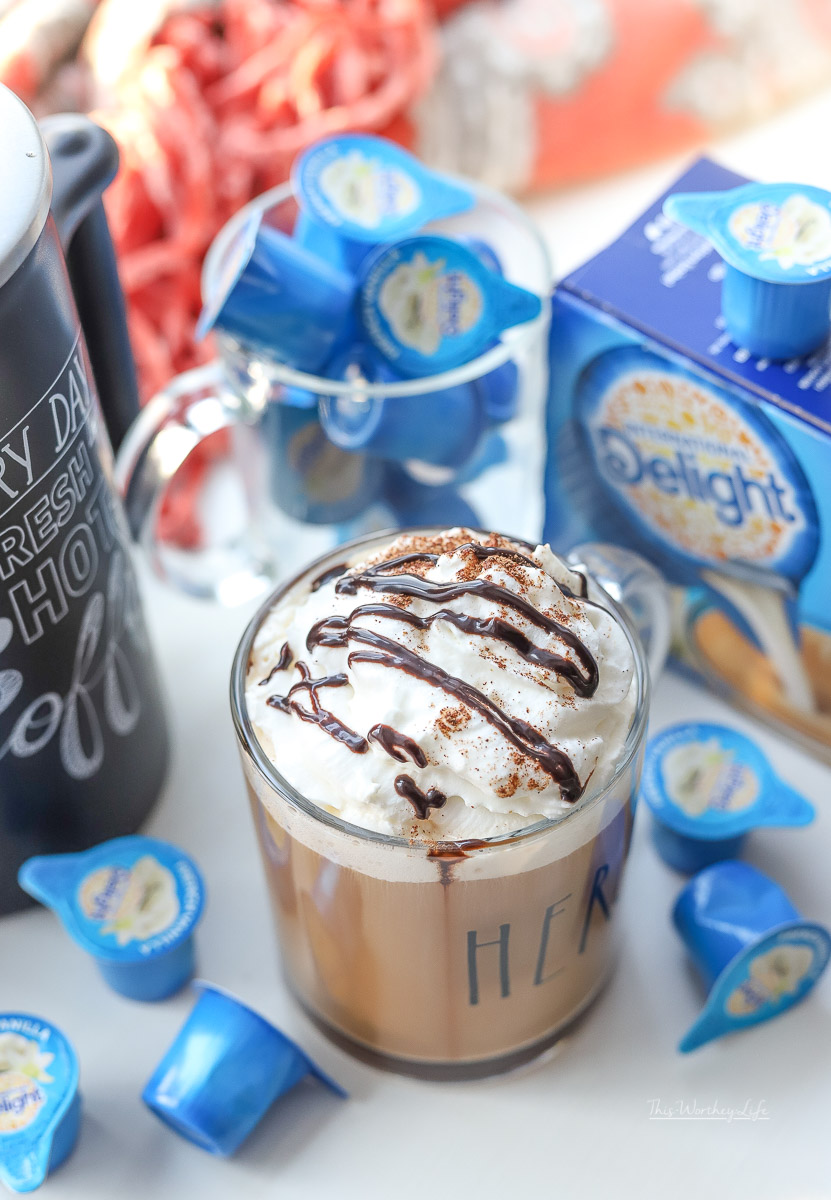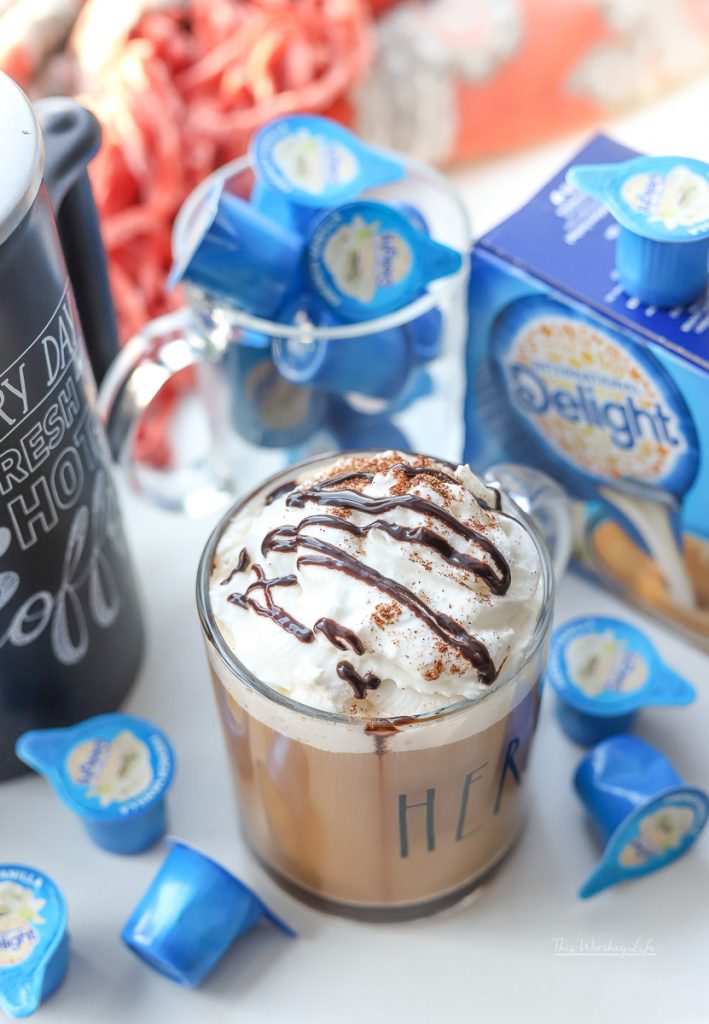 See? Good things do come in small packages! Using International Delight Creamer Singles means I can have my coffee at home and while on the go! Because the coffee is only going to be as good as the #DGCreamerDreamer served with it. Look for a Dollar General in your area so you can pick up a 24 count pack of French Vanilla singles or check out the other varieties of creamer singles available at your store.