Beignets are traditional New Orleans-style fried doughnuts dusted with powdered sugar and served with café au lait.
We're mixing up the recipe by making homemade pumpkin spice beignets.
Make this southern fried food delicacy for breakfast or a weekend brunch.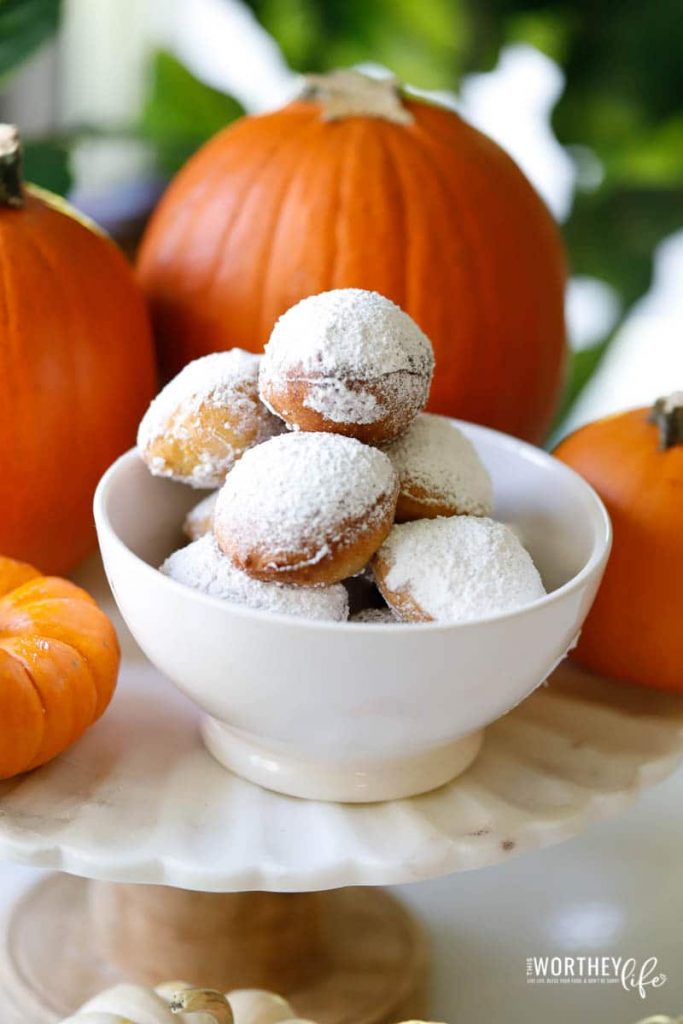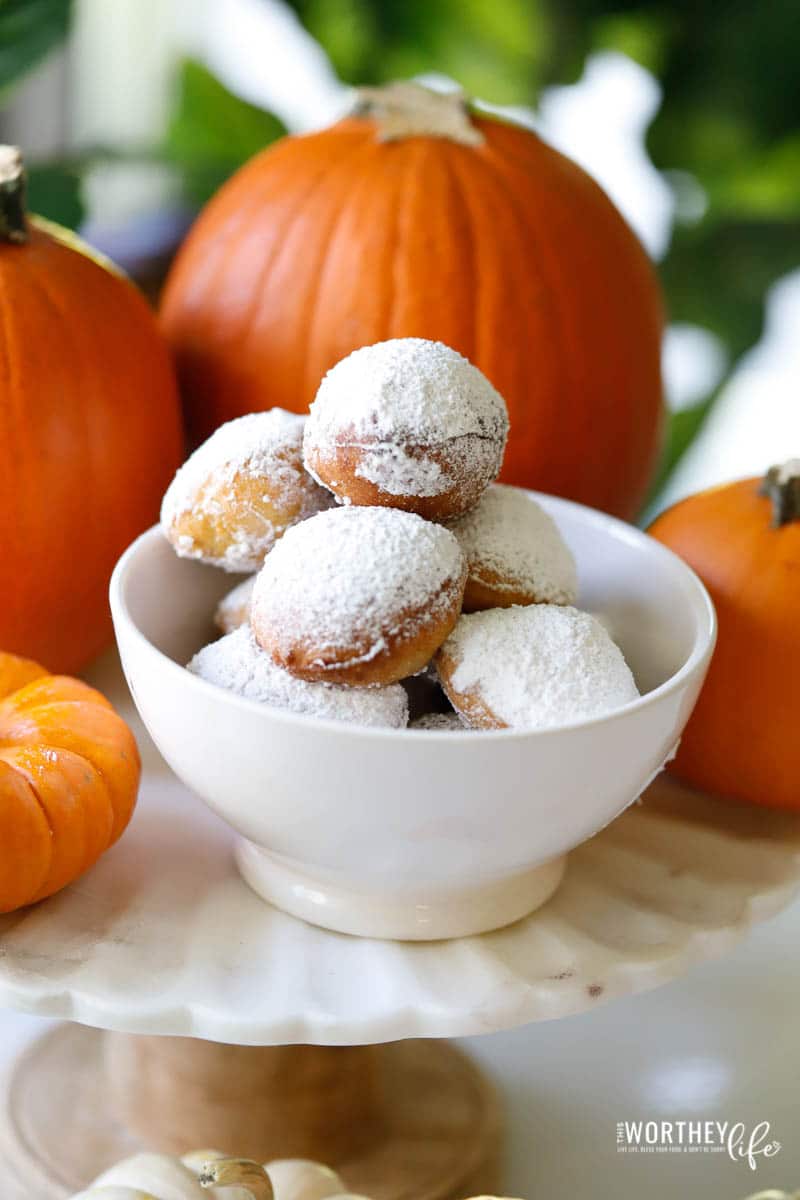 Pumpkin Spice Beignets Recipe
But first, coffee!
As coffee lovers, we all know how important our first cup of coffee is; it's so necessary.
Coffee is our drug of choice, our go-to juice, and our motivation.
In so many words, coffee is the wind beneath our wings, and it helps to get our motor running.
Basically, coffee is life.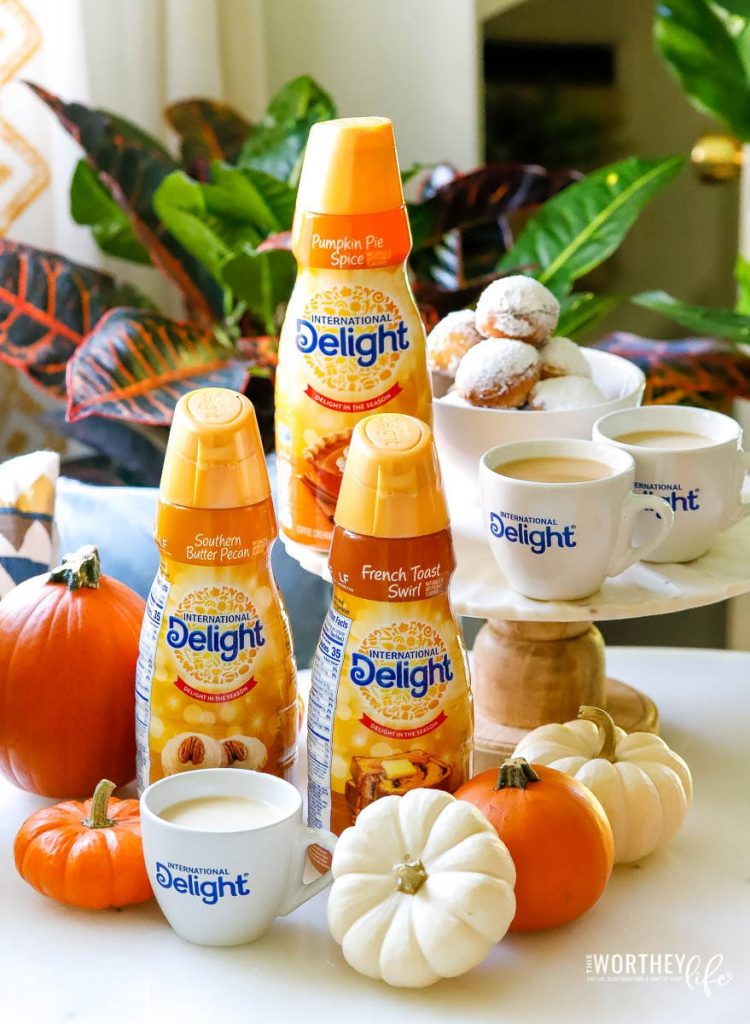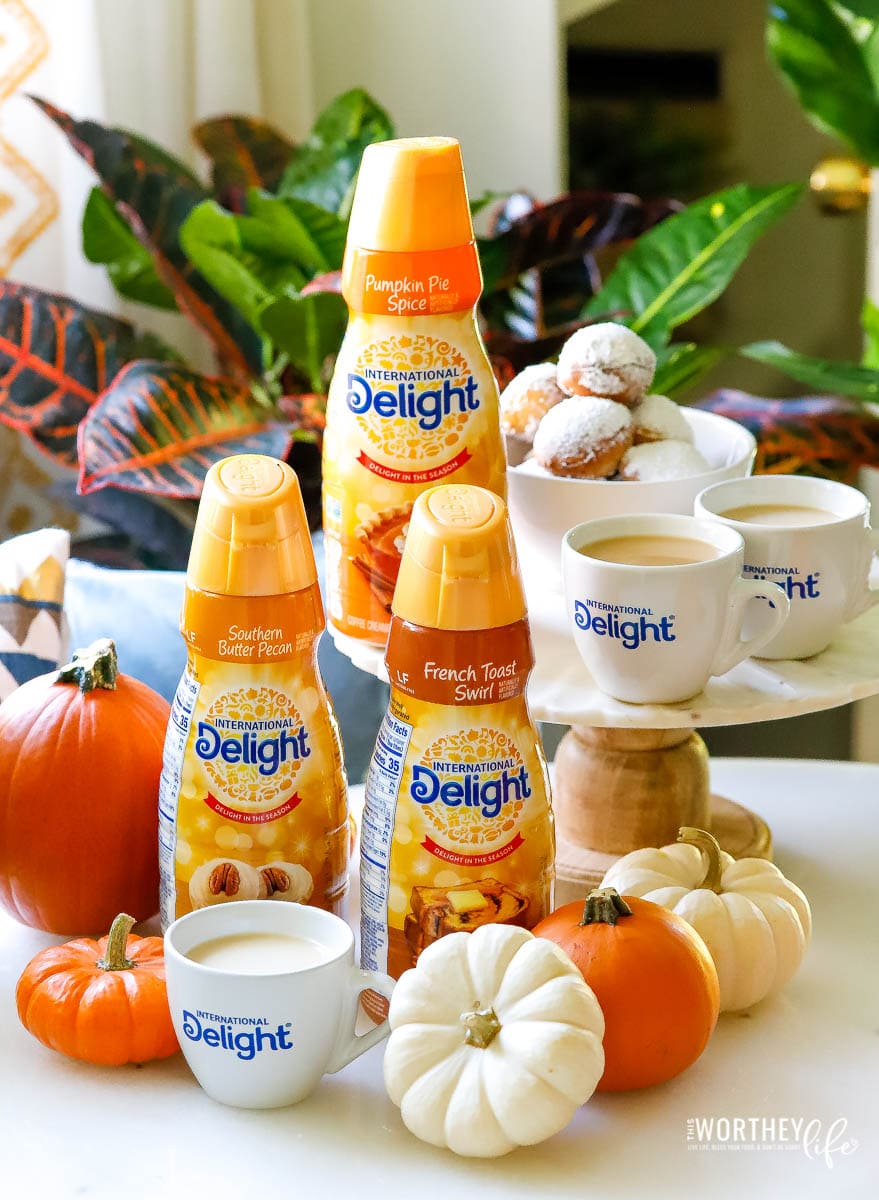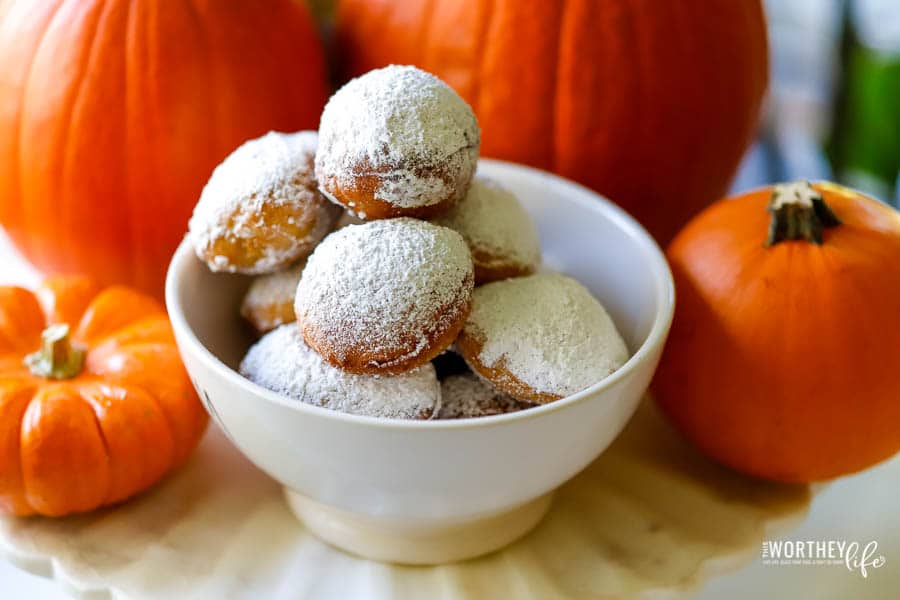 Recently, I made a batch of beignets, and they were a perfect addition to my morning coffee routine.
If you have ever had beignets, then you already know about the 'some kind of wonderful' I am talking about.
Beignets are deep-fried, fluffy, billowy doughnuts, and they're dusted with the sweet delight of powdered sugar perfection.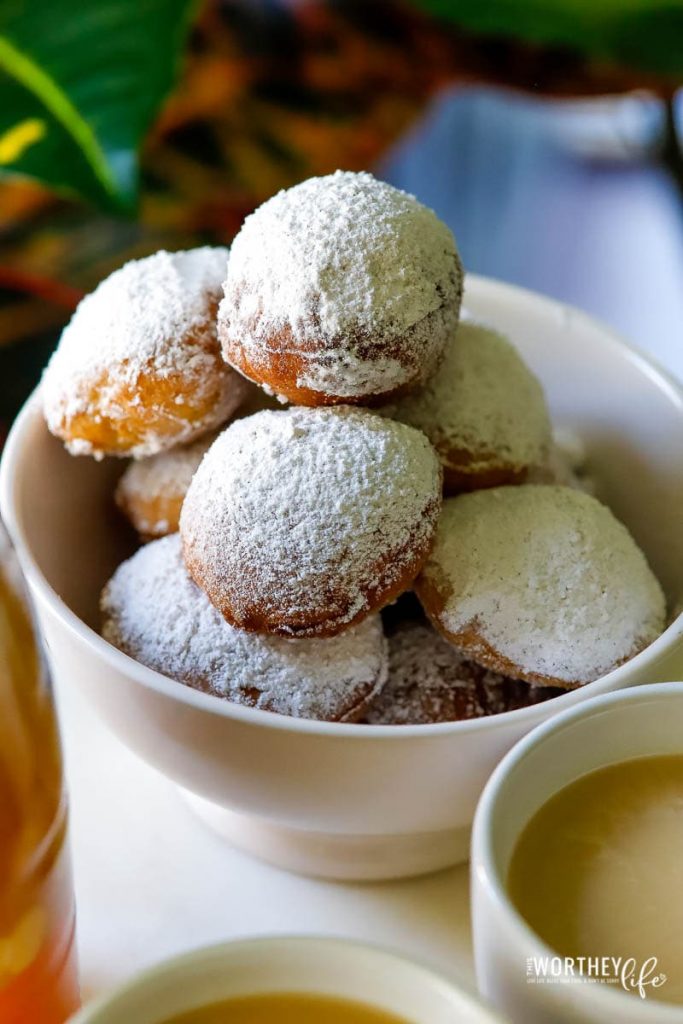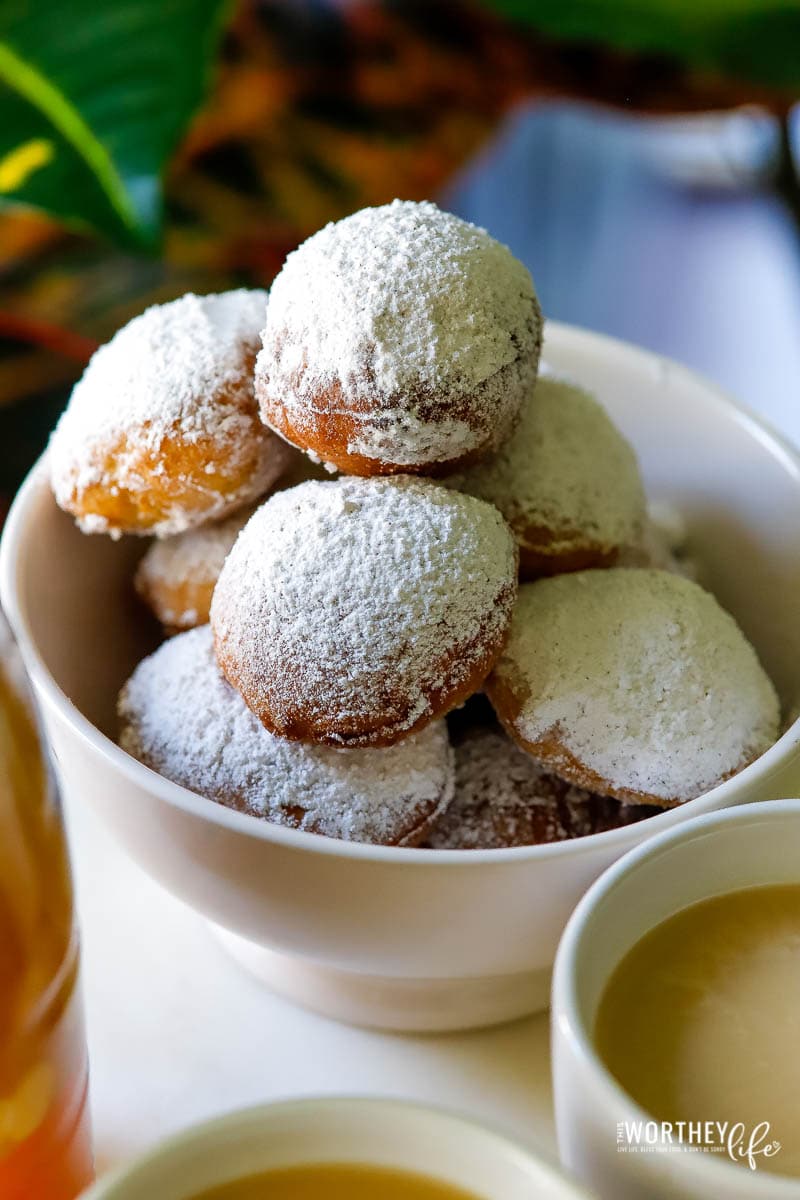 But these aren't just any beignets, not at all, these are pumpkin-spiced beignets, and their delicious flavor has the best of autumn written all over them.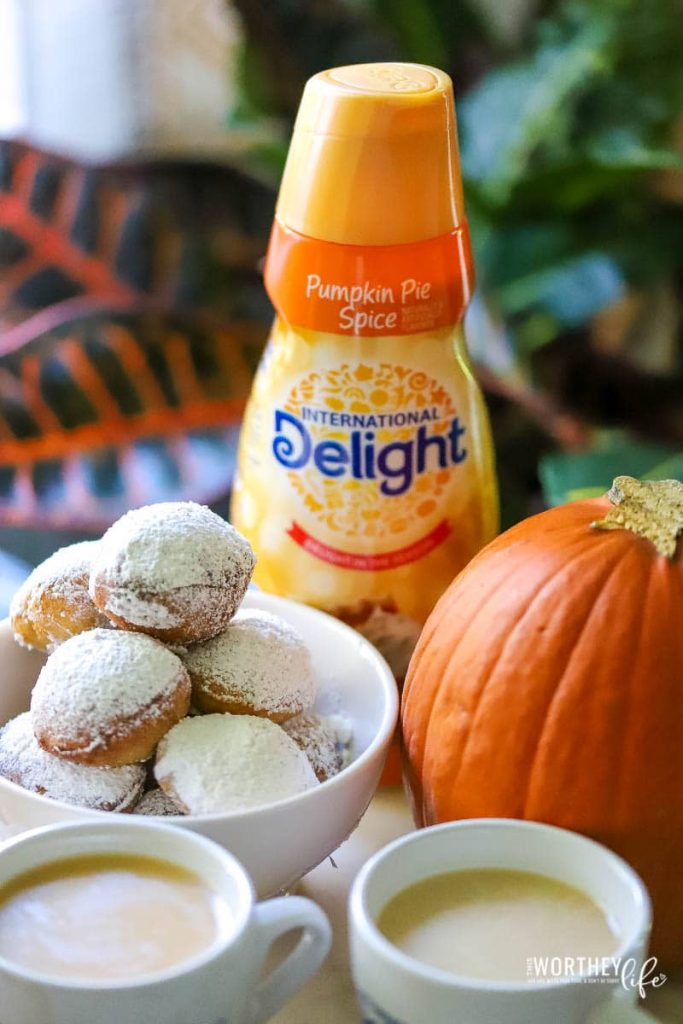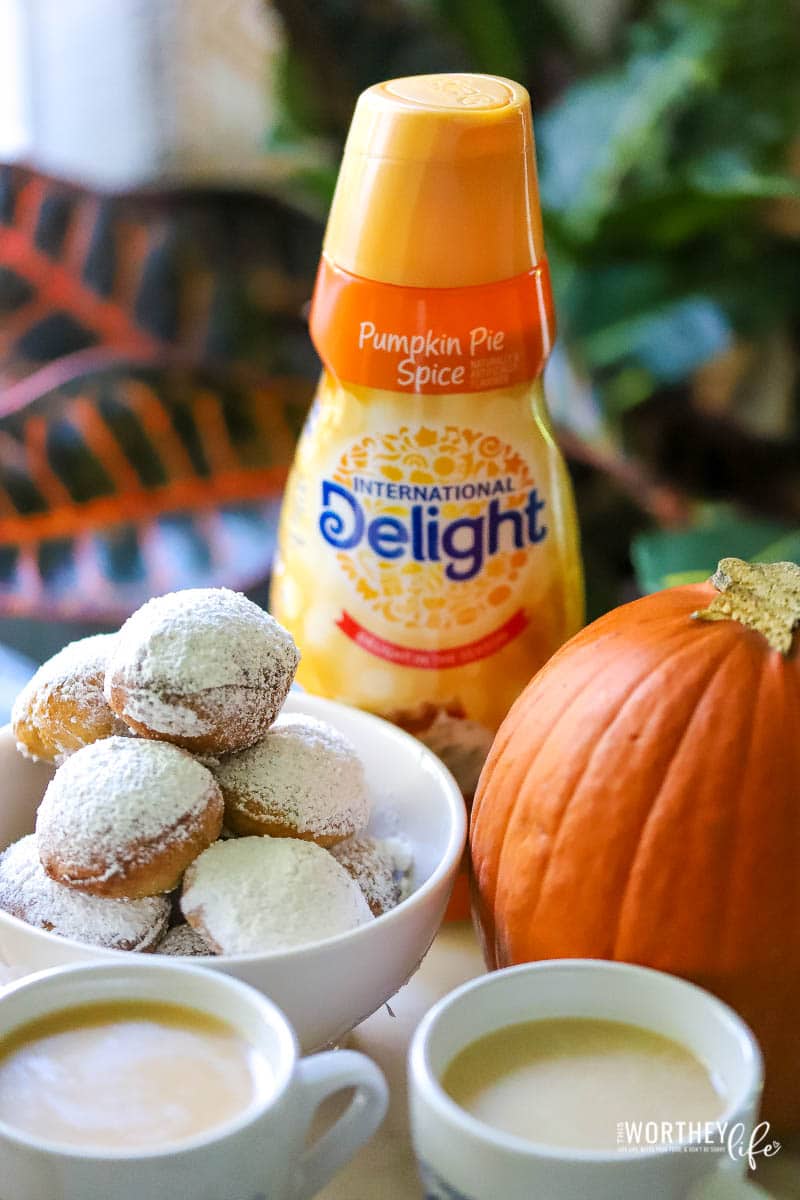 What are beignets?
For those not unfamiliar, beignets are a deep-fried pastry original to France but are a popular culinary staple in New Orleans, Louisiana.
They are a kind of addictive treat sprinkled with confectioner's sugar, and when they're still warm, it is almost impossible to eat just one, two, or three.
Whenever we go to Disneyland, we must stop and have beignets.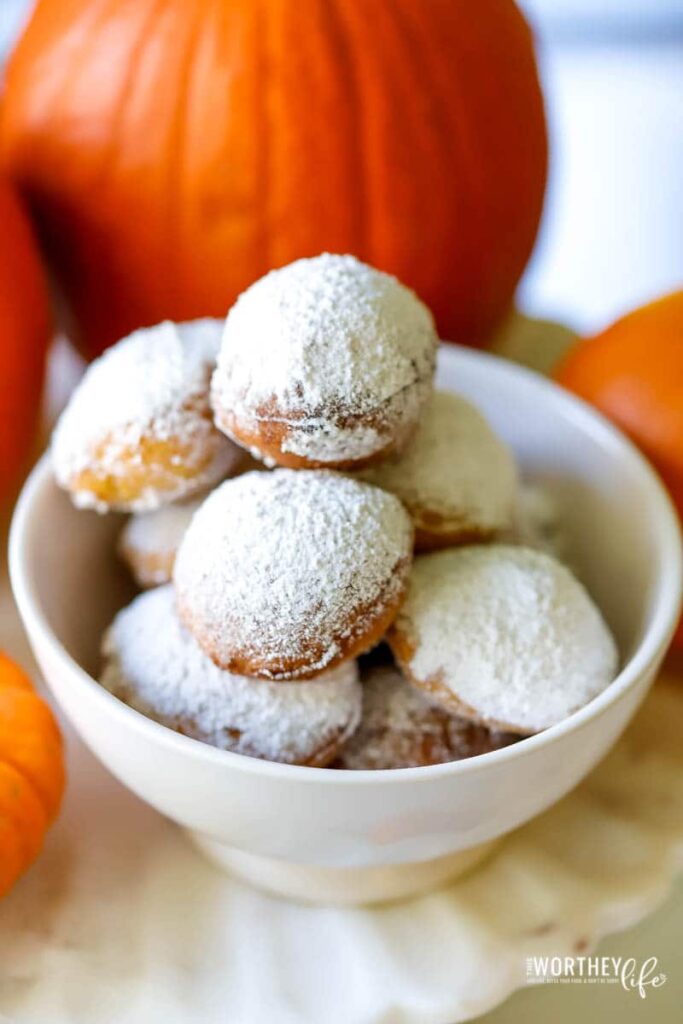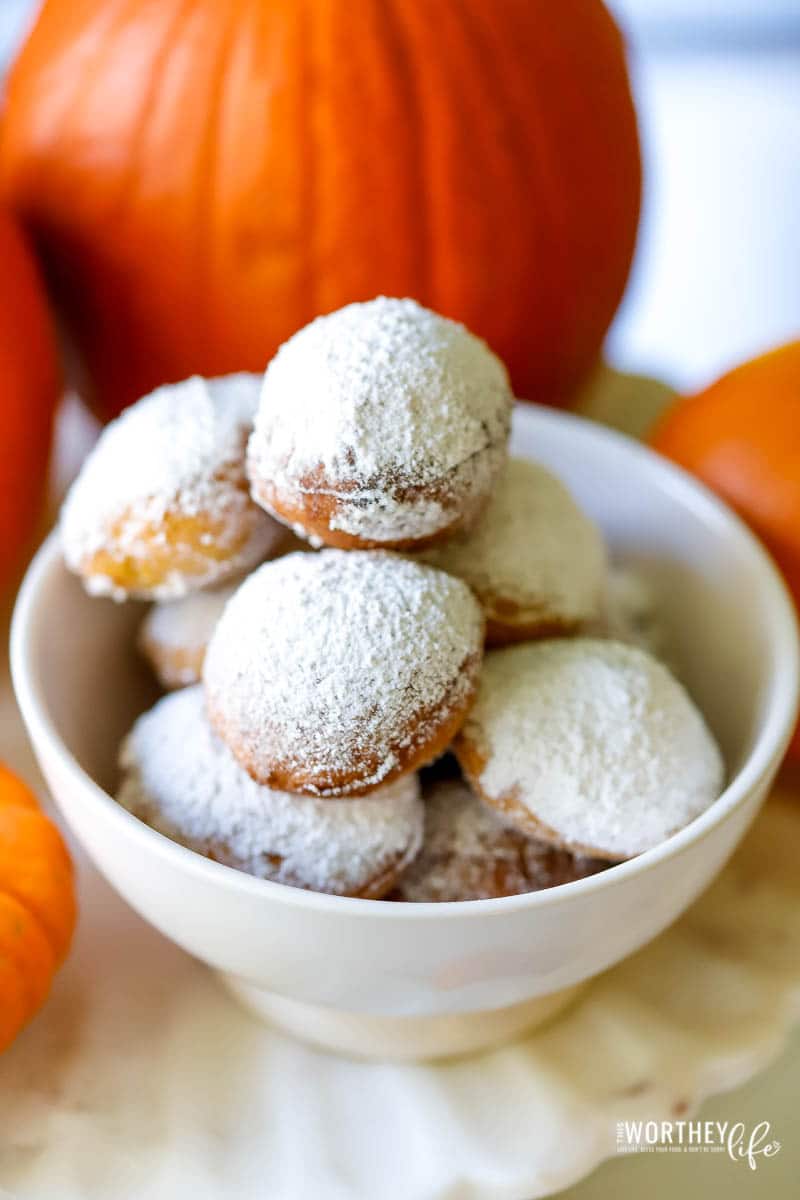 Are beignets easy to make?
If you're worried about making a batch, don't be, beignets may sound fancy, but there are pretty easy to make.
You can whip these babies up for a weekend brunch with common ingredients you probably already have in your pantry.
But really, anytime is a good time for beignets.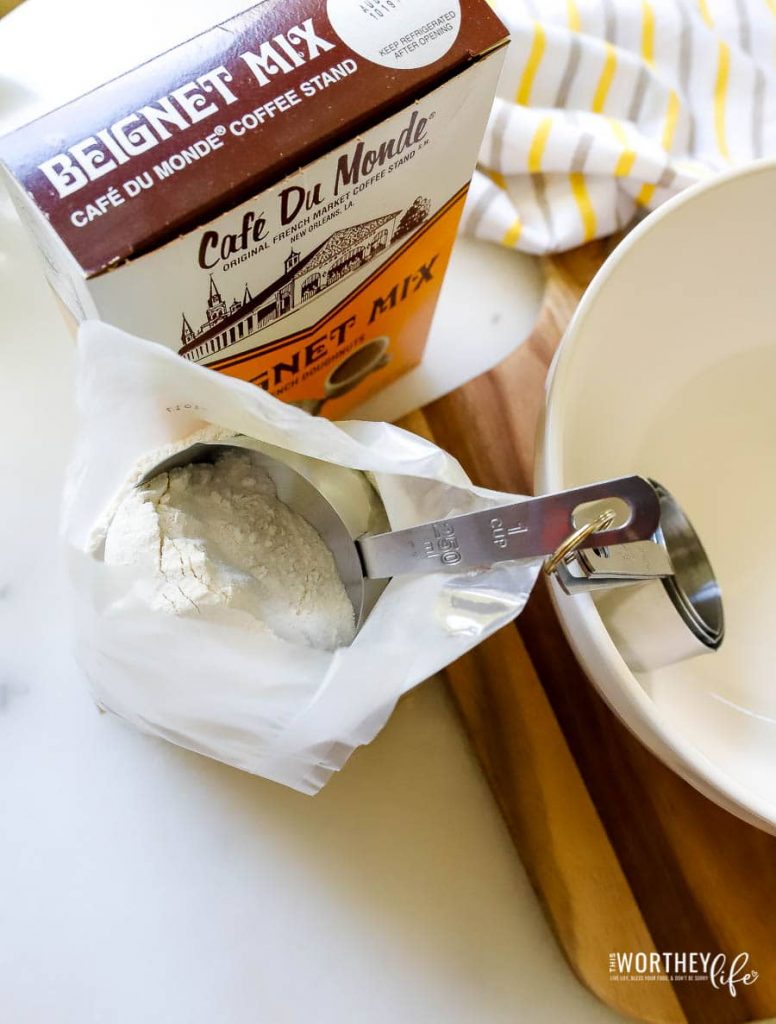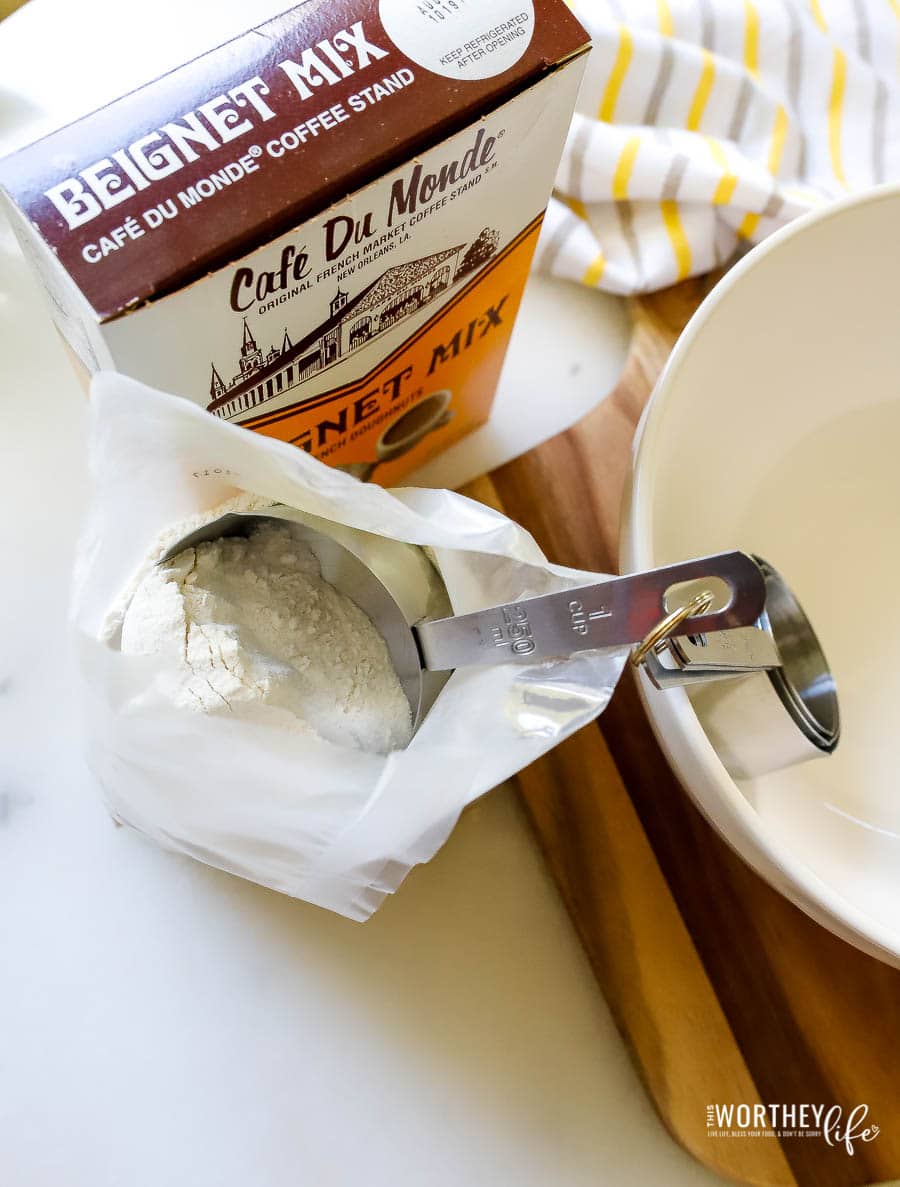 Where to buy Café du Monde beignet mix?
What's better than getting your beignets from the legendary Café du Monde in New Orleans?
Well, what's better is homemade beignets, and I have the recipe down below, but if you don't want to participate in the domestic labor of love called made from scratch, then the box mix is a good substitute.
You can find the Café du Monde box mix at any major retailer or order online.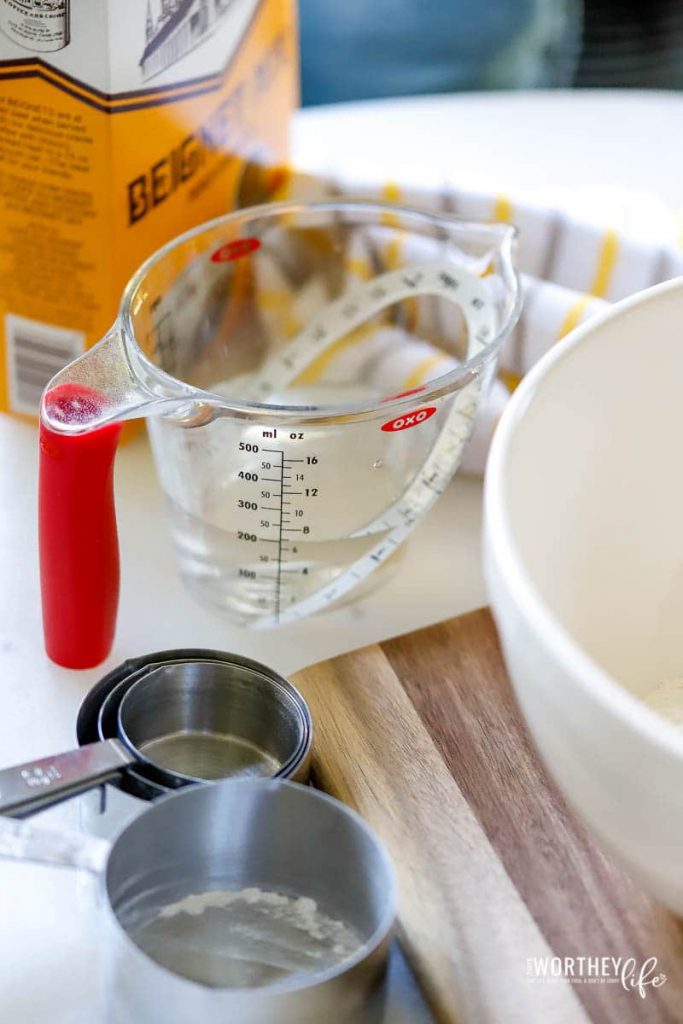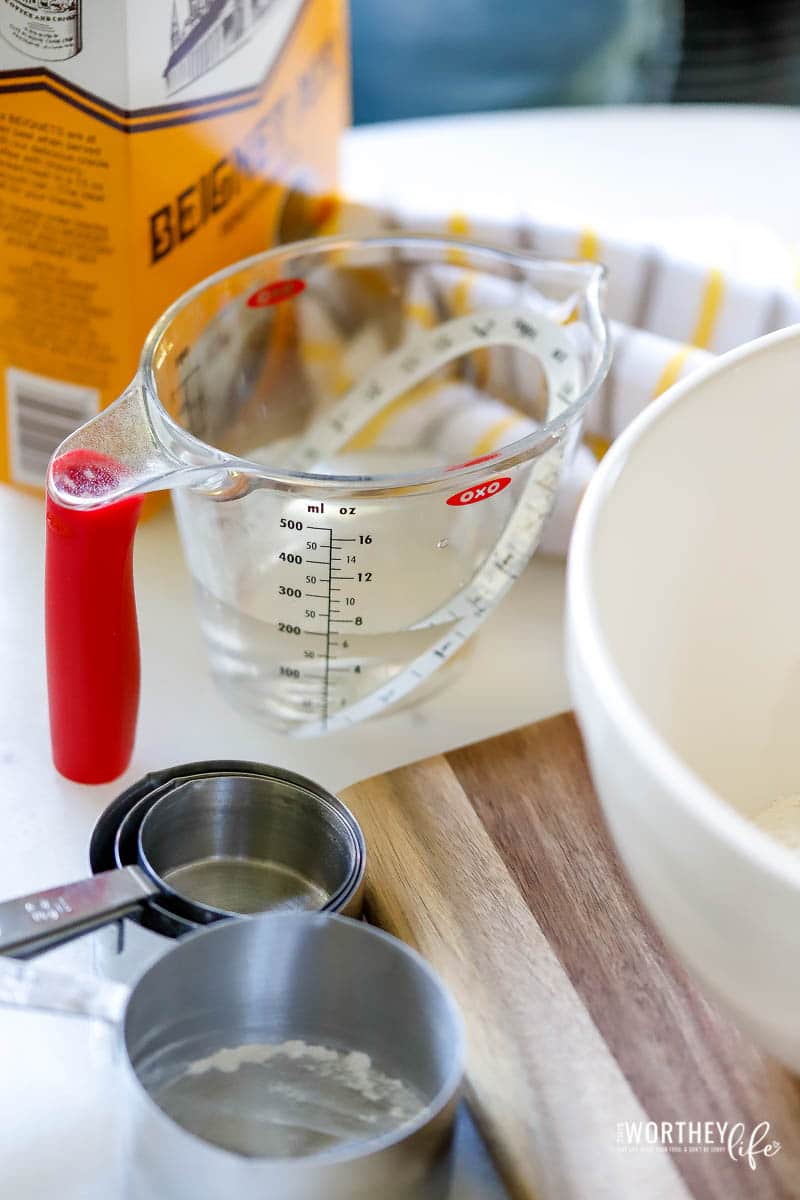 Now that you have the recipe, let's get in the kitchen and whip up these easy-to-make soft and pillowy Pumpkin Spice Beignets.
Then spike your café au lait, or regular cup of Joe, with a big pour of International Delight coffee creamer.
Bon Appétit!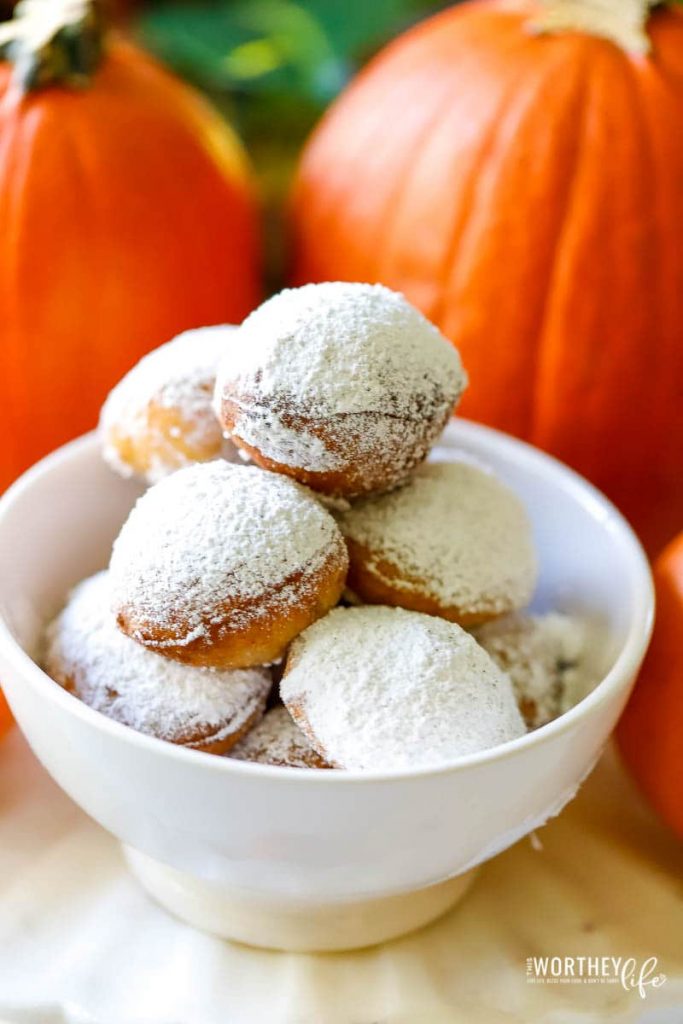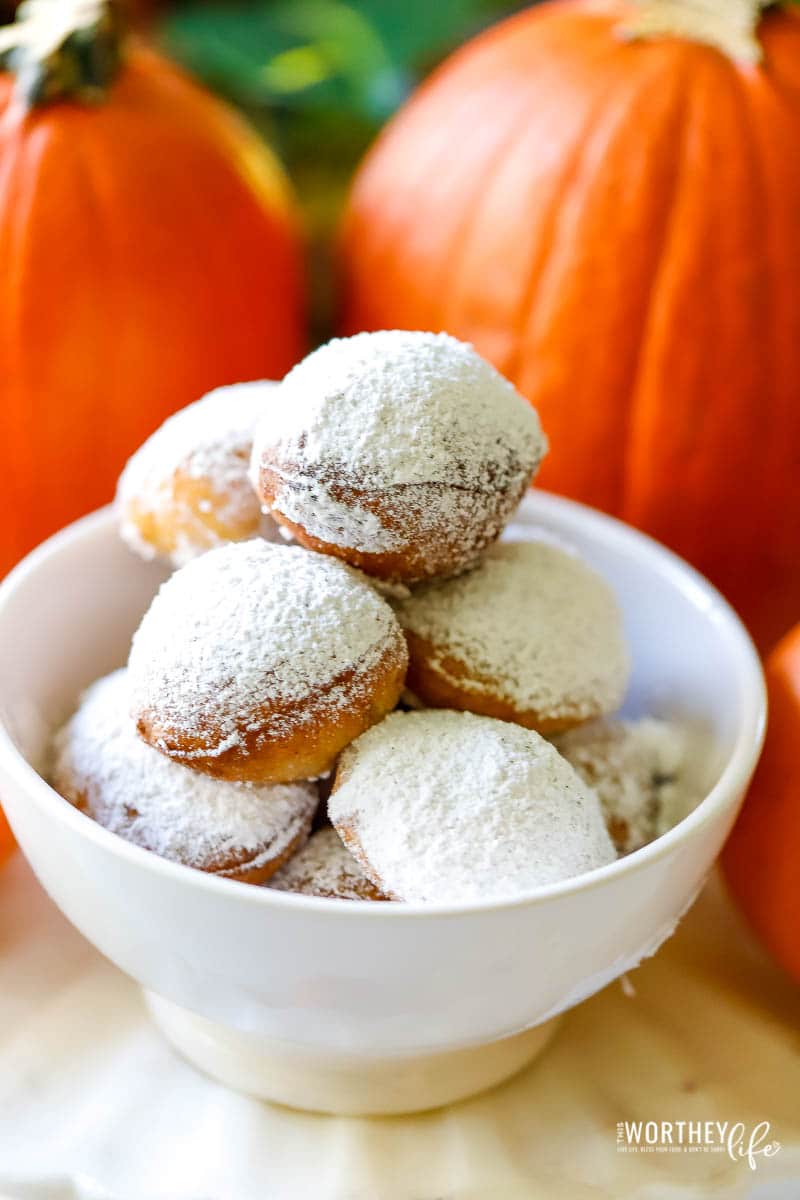 You Will Love Pumpkin Spice Beignets Because They Are:
Soft
Fluffy
Sweet
A Fun Labor of Love
Spiced With Pumpkin Spice
Go Great With Coffee, Tea, & Hot Chocolate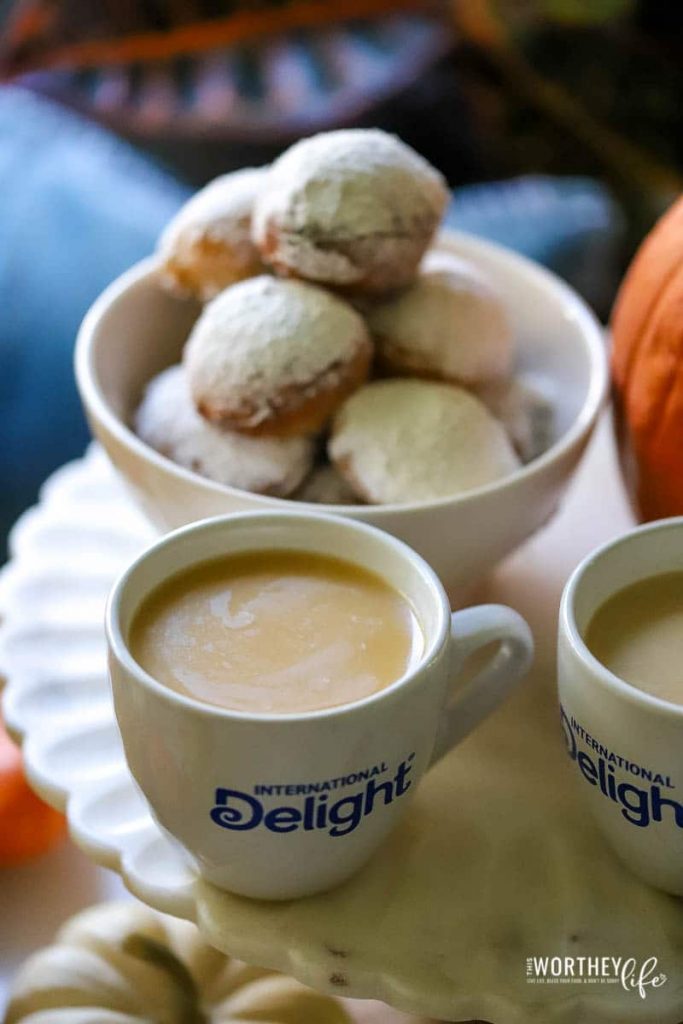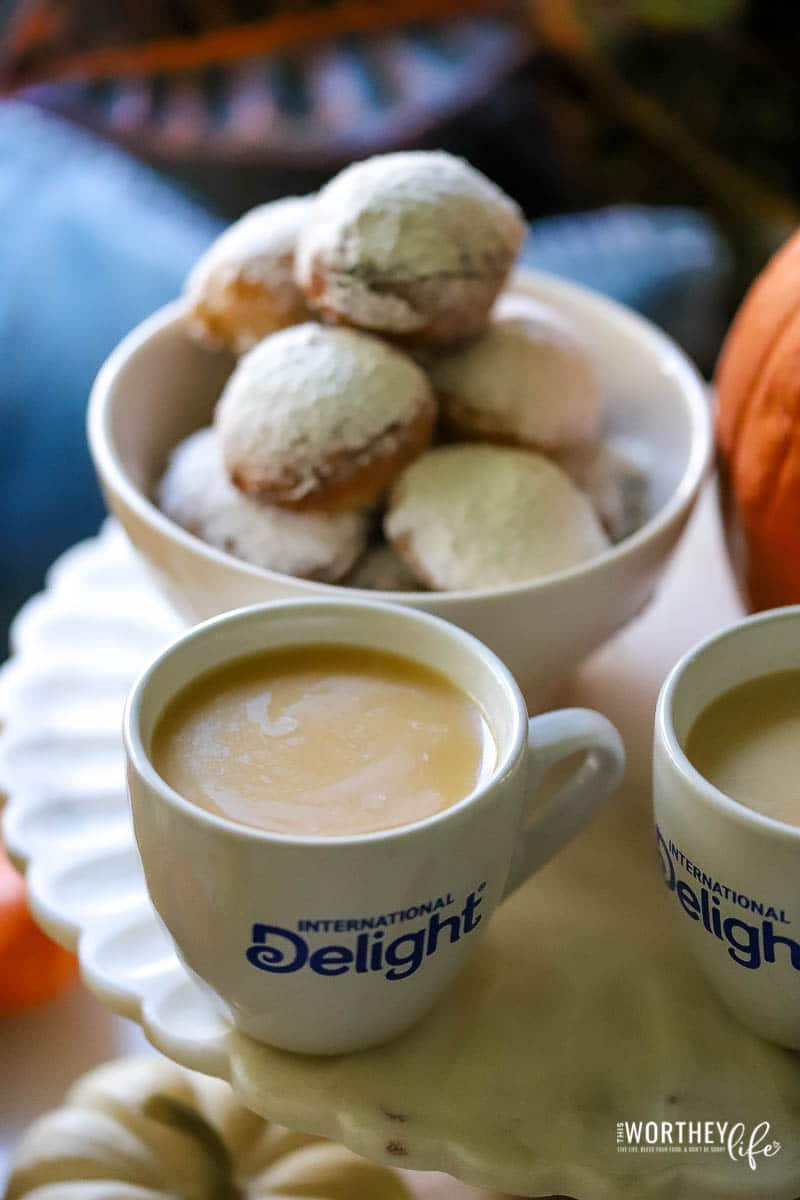 Homemade Beignets Recipe
Ingredients:
3/4 cup lukewarm water
1 single 0.25 packet of baker's yeast
1/2 cup evaporated milk, room temperature
1/3 cup superfine sugar or granulated sugar
1/8 teaspoon sea salt or Kosher salt
1 tablespoon pure vanilla extract
4 cups sifted cake flour
1 1/2 tablespoon pumpkin spice
2 eggs
1 teaspoon baking powder
3 1/2 tablespoons unsalted melted butter + 1 tablespoon reserved
2 inches cottonseed (recommended) or vegetable oil, for frying
1/4 cup confectioner's sugar or powdered sugar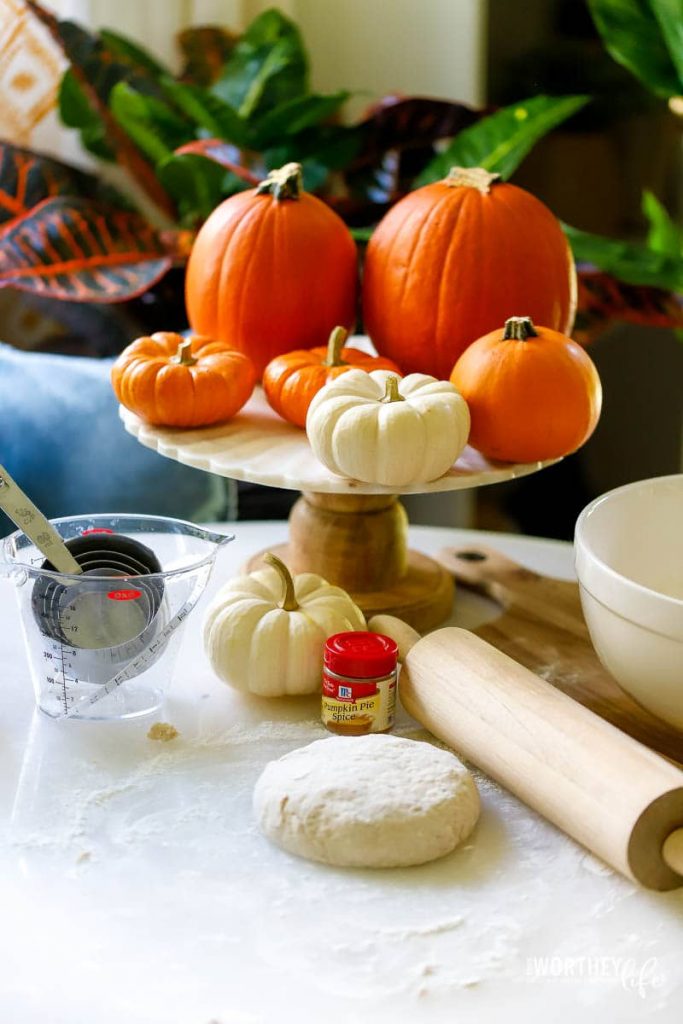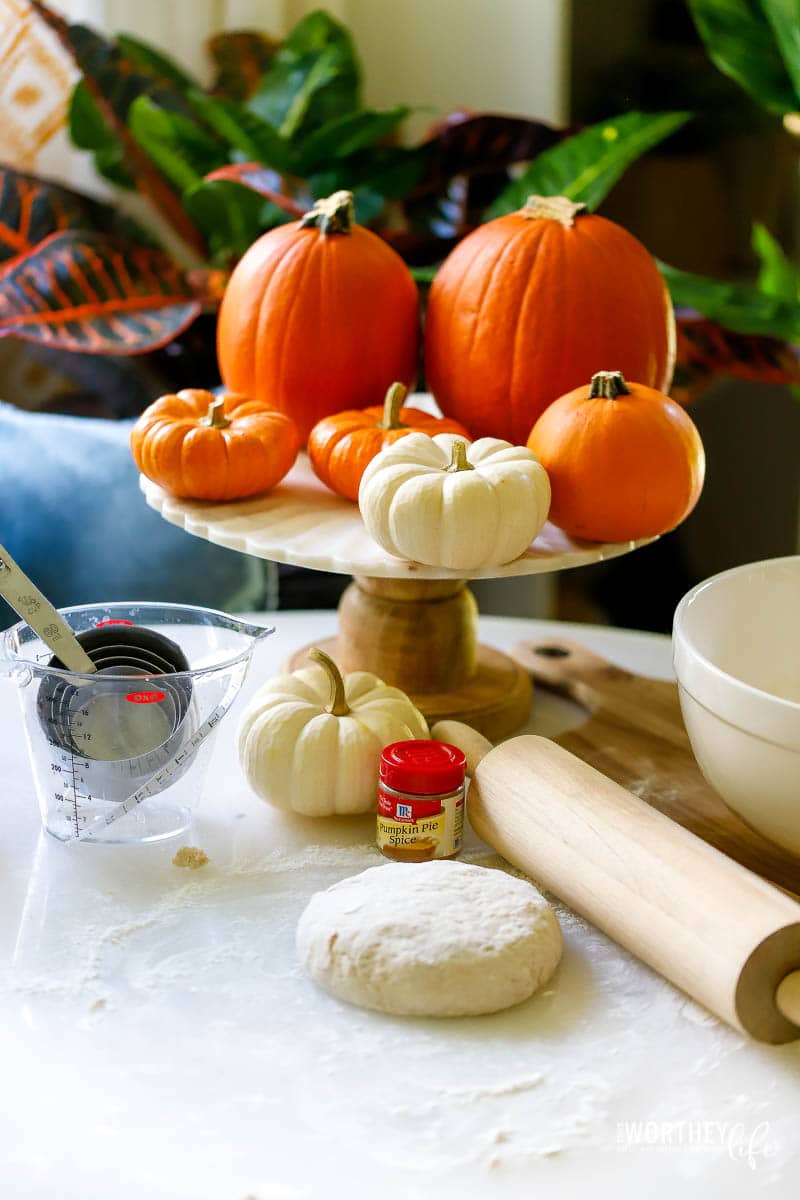 Directions:
In the bowl of a stand mixer fitted with the dough attachment, add the lukewarm water and yeast, cover the bowl with a kitchen towel and allow it to stand undisturbed for five minutes.
Using a separate bowl, combine the evaporated milk, superfine sugar, pumpkin spice, sea salt, eggs, and pure vanilla extract. Using a wire whisk, mix until the ingredients just come together.
Add this mixture to the water and yeast mixture.
Lower the dough hook into the bowl and set the speed on low as you add the sifted cake flour and mix the ingredients for two minutes.
Add the melted unsalted butter a tablespoon at a time.
Scatter a handful of cake flour on a clean counter surface.
Remove the dough from the mixer and turn it on the floured counter. Knead the flour for about two minutes. Do not overmix, or you will get tough beignets.
Brush the remaining one (1) tablespoon of melted butter onto the sides and bottom of a bowl.
Form the dough into a ball, place it into the greased bowl, and cover it with a large kitchen towel.
Allow the dough to rise for two hours.
Punch down the dough and place it on the lightly floured surface.
Using a floured rolling pin, roll out the dough until it is 1/4 inches thick.
Take a dough cutter (or a biscuit cutter), cut out two-inch squares, and let the dough rest.
Place a stockpot over medium heat filled with two inches of cottonseed or vegetable oil.
Clip a candy thermometer on the ridge of the stockpot; the oil should reach a temperature of 370 and no higher than 375 degrees.
When the temperature reaches 370-375, hold the dough about an inch above the hot oil and gently drop them into the oil. It will immediately fall to the bottom of the stockpot but will rise and float in the hot oil.
Fry the beignets for two minutes, flipping them halfway to brown on the other side.
Use a large slotted spoon to remove the hot beignets from the hot oil and place them on a baking sheet lined with paper towels.
While the beignets are still hot, dust them with confectioner's sugar.
Serve warm with coffee.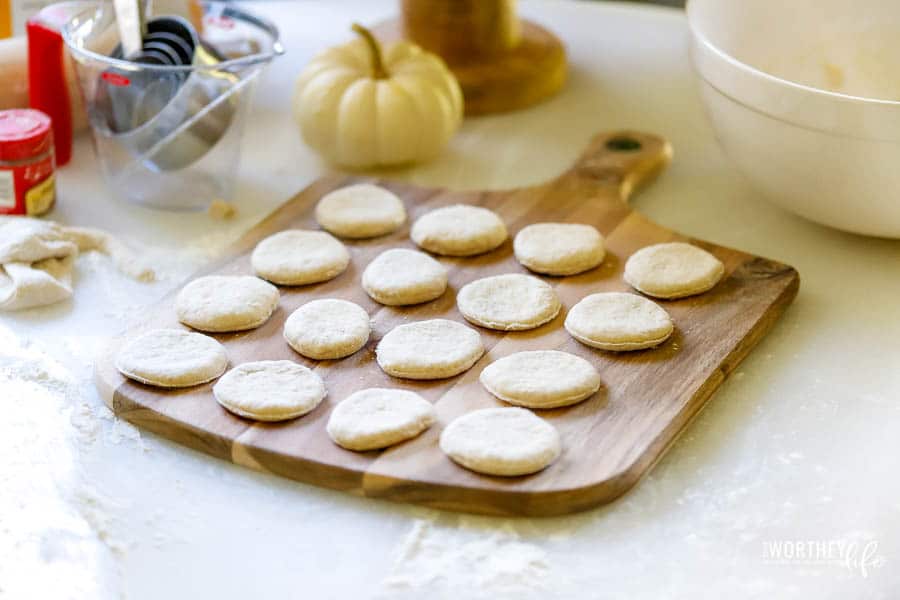 Using a dough cutter (or a biscuit cutter), cut out two-inch squares or circles, then allow the dough to rest for ten minutes.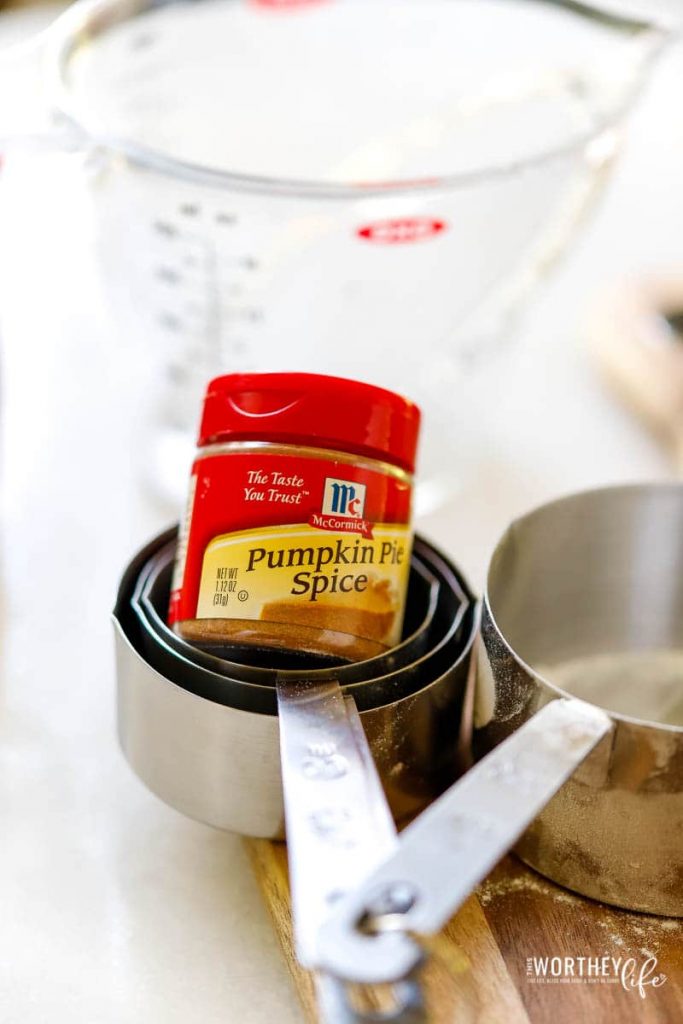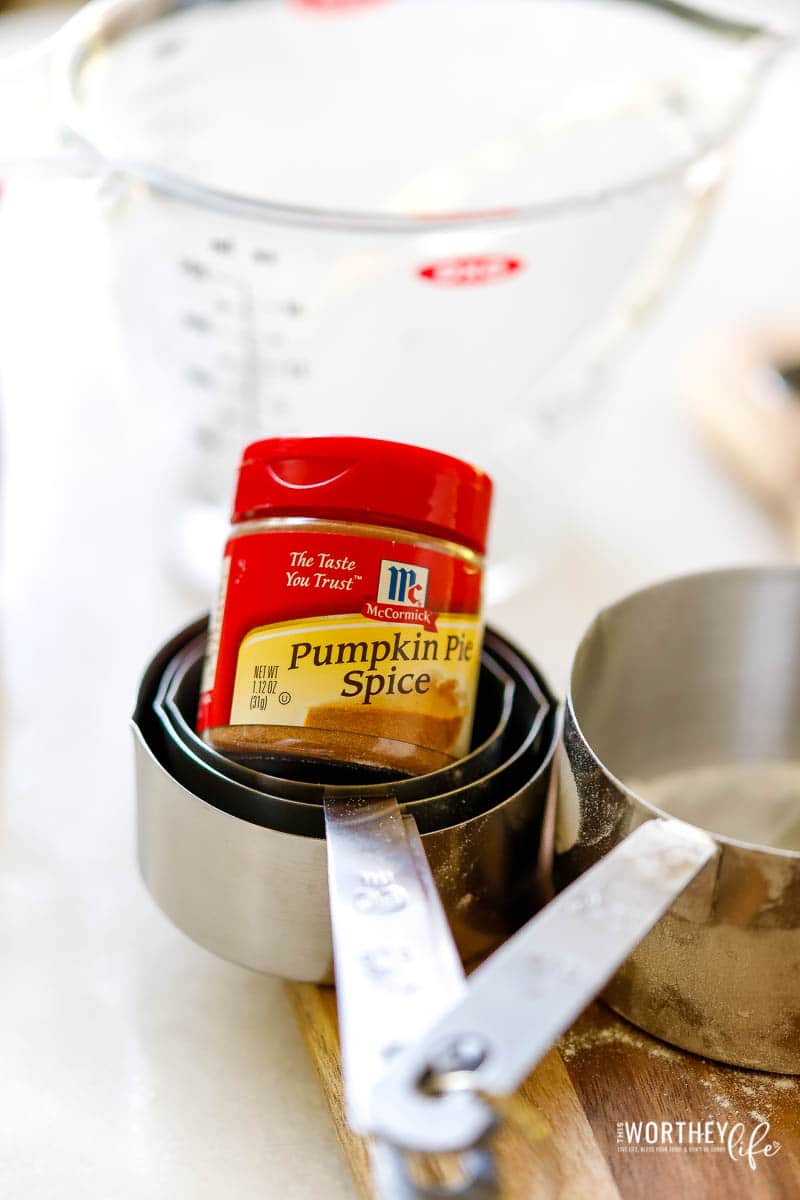 Tis' the season for pumpkin-spiced beignets.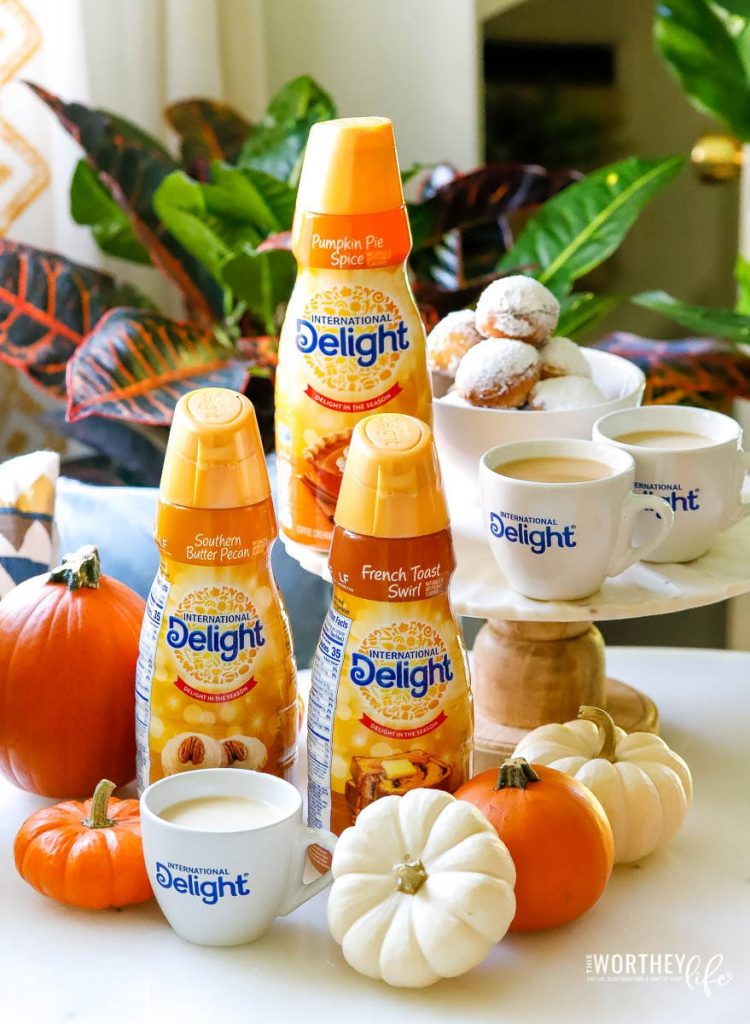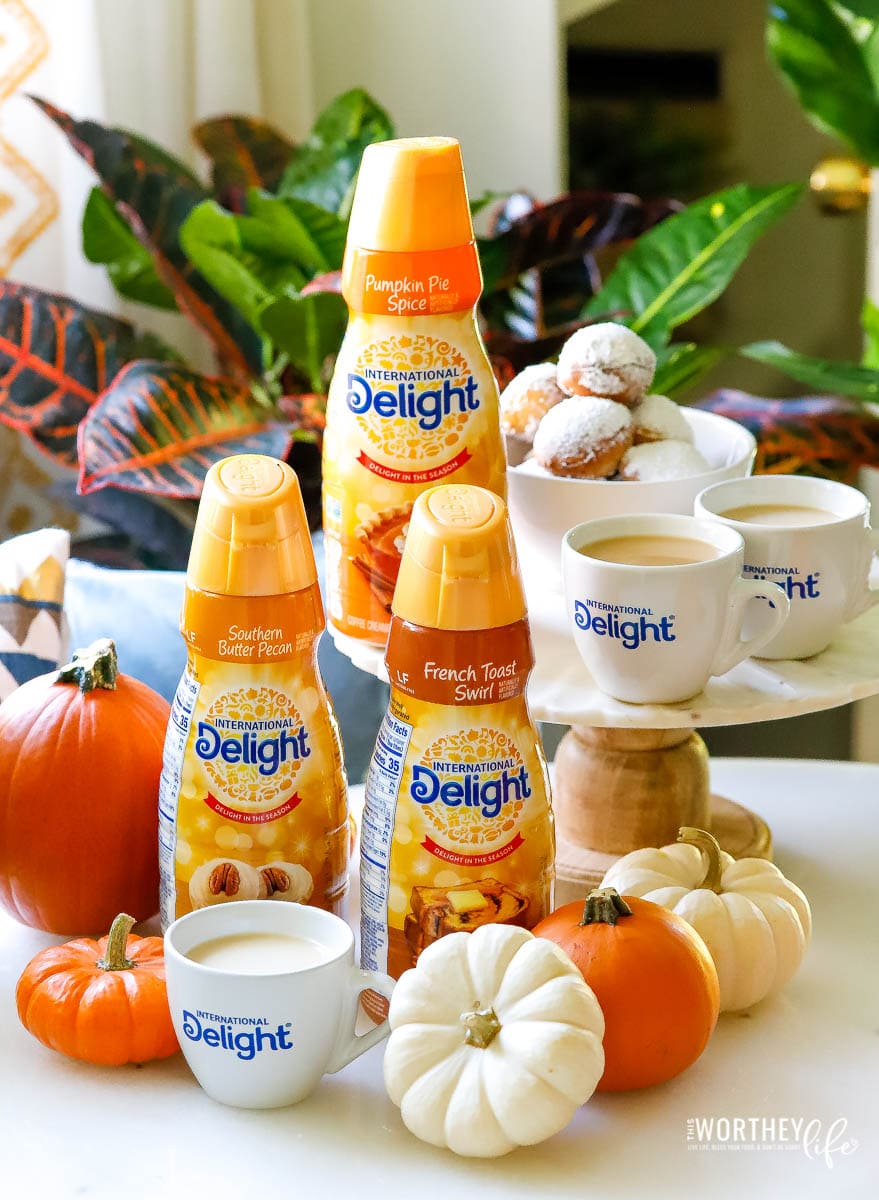 Why do you sift flour for beignets?
You will want to sift the flour as it is going to help the beignets become ultra light and fluffy. It transforms the texture into a whole new pillow-y texture. Otherwise, the beignets can be a bit chewier in texture.
How to store leftover beignets?
They are best served fresh but you can store for 1-3 days at room temperature in an airtight container. Or if you want you can freeze for 2-3 months. Just place in a freezer friendly container and freeze. Then thaw on the counter at room temperature when you want to eat one or more.
How do you keep beignets soft?
Allowing the beignets to cool completely is a must. Then you can wrap the beignets in plastic wrap, and place in an airtight container. The plastic wrap is going to add another layer of protection to help prevent the pastry from drying out as much.
You can also warm them up in the microwave for a few seconds, which will offer a fresher texture.
Can I make different shapes out of the dough?
Of course, you can roll out the dough and cut and shape how you would like. You could even use a cookie cutter to create the perfect design you are looking for possibly.
Find more comfort recipe ideas below:
How To Make Elephant Ears | Easy Recipe
Dark Chocolate Glazed Homemade Gingerbread Donuts {Doughnuts}