This shop has been compensated by Collective Bias, Inc. and its advertiser. All opinions are mine alone. #FindItInFrozen #PickUpFoodThatFits #CollectiveBias
After a good workout, having the right food to fuel me is important. Here are some quick after workout meals to try.
Quick After Workout Meals
Is it me or does it seem like there aren't enough hours in the day? Like you guys, my wife and I are parents, and you know what that means, right? It means time is a very valuable commodity and we want to make the most of every hour of the day.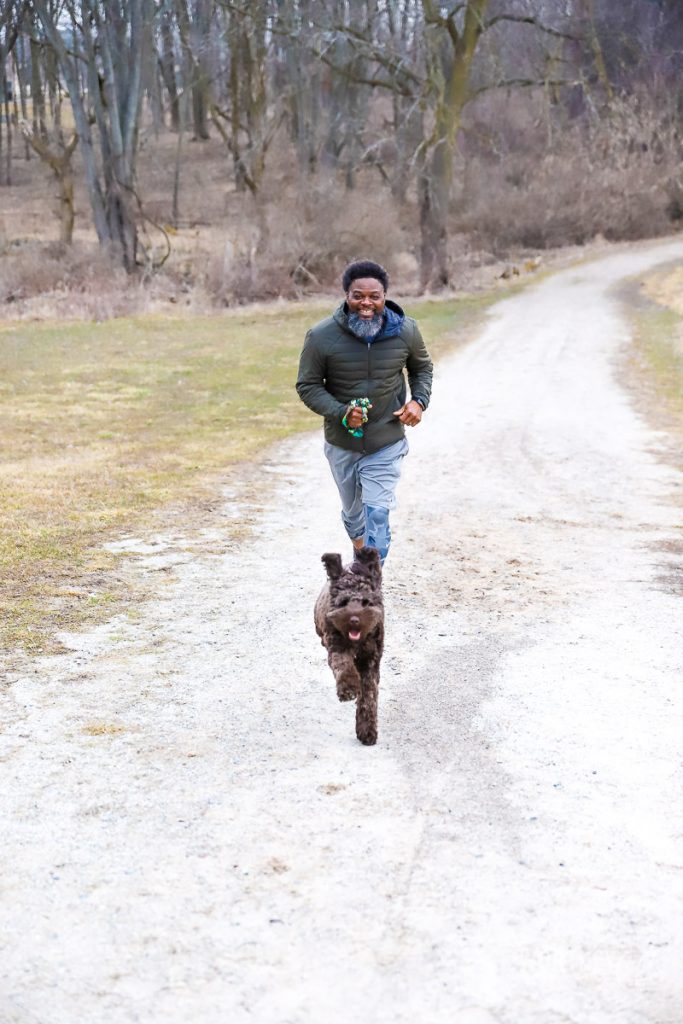 Squeezing in a weekend run with Chance. Our little guy is the best running and hiking partner ever!
What I Need After A Good Workout
For me, maximizing my time means finding shortcuts that don't leave me feeling cheated and unfulfilled. Like a lot of guys, I like to stay active and I try to squeeze in some gym time a few times a week as well as some weekend hiking. But, after a grueling workout or trail hike, I seldom have the energy or the focus to whip up something good to eat. And because time is short, and my patience is even shorter, this is a good place to tell you all about how LEAN CUISINE® & STOUFFER'S® FIT KITCHEN® frozen entrees save the day! LEAN CUISINE® & STOUFFER'S® FIT KITCHEN® provide a wonderful selection and they're low-cal, nutritious, and delicious meal options. I just remove one from the freezer, like my favorite LEAN CUISINE Vermont White Cheddar Mac & Cheese, made with organic ingredients and follow the instruction and in no time it's out of the microwave and done.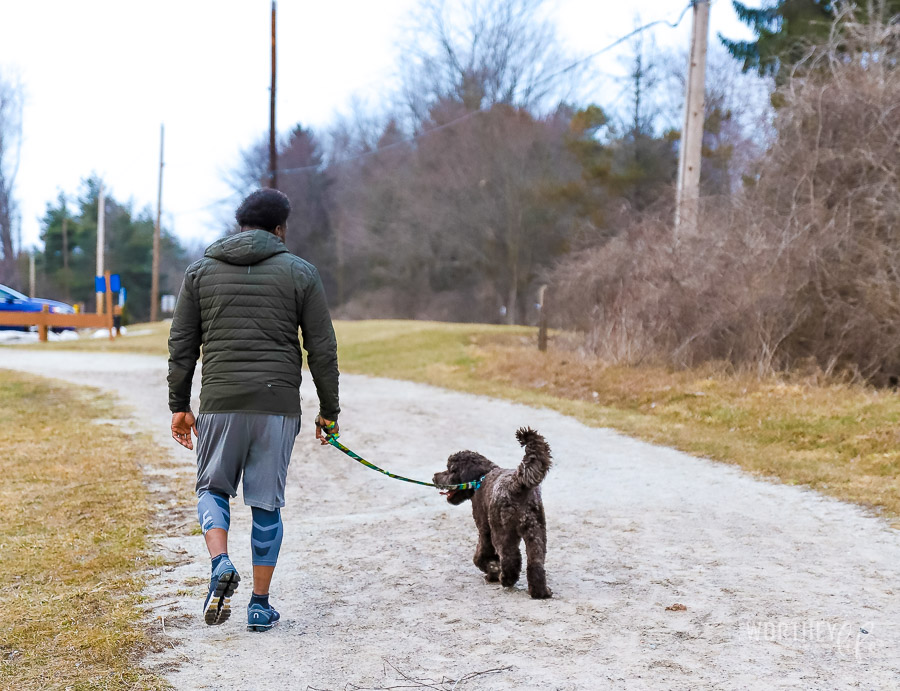 My Kind of Exercise
I love mixing my runs with walking, walking has less stress on my body, and I love the increased cardio of running. Plus, running burns twice the calories as walking. But walking helps clears my mind and I also get to take in my surroundings, which is its own kind of therapy.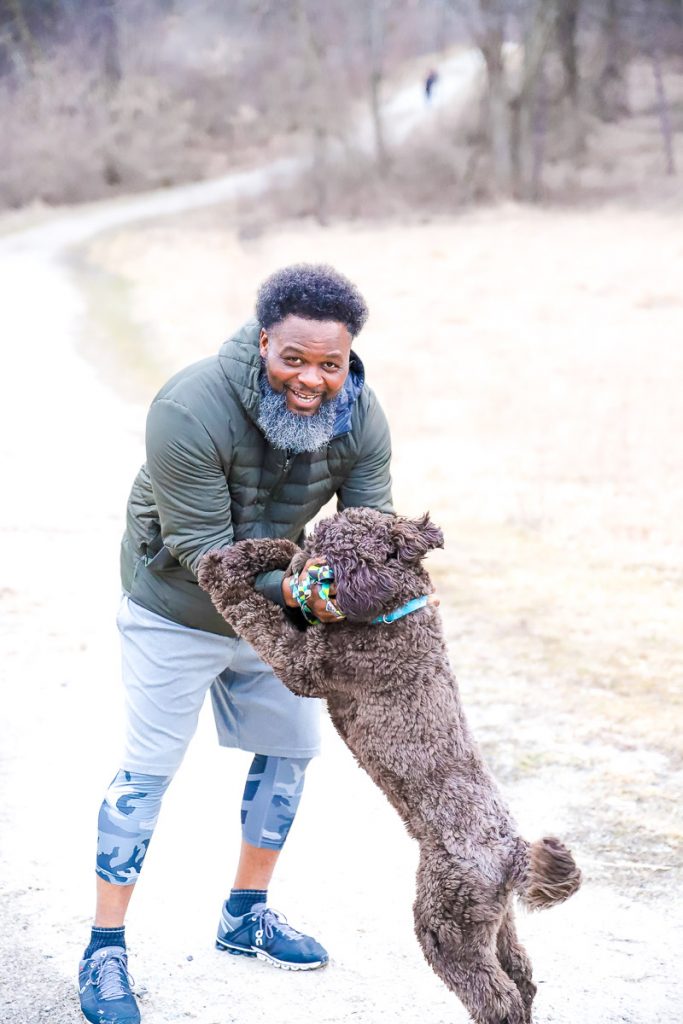 After an exhausting hike, run, or time spent in the gym lifting, there's nothing better than recharging my body with food. Staying fit means I need to eat meals that are high in protein, low-carbs and provide lots of nutrients from veggies.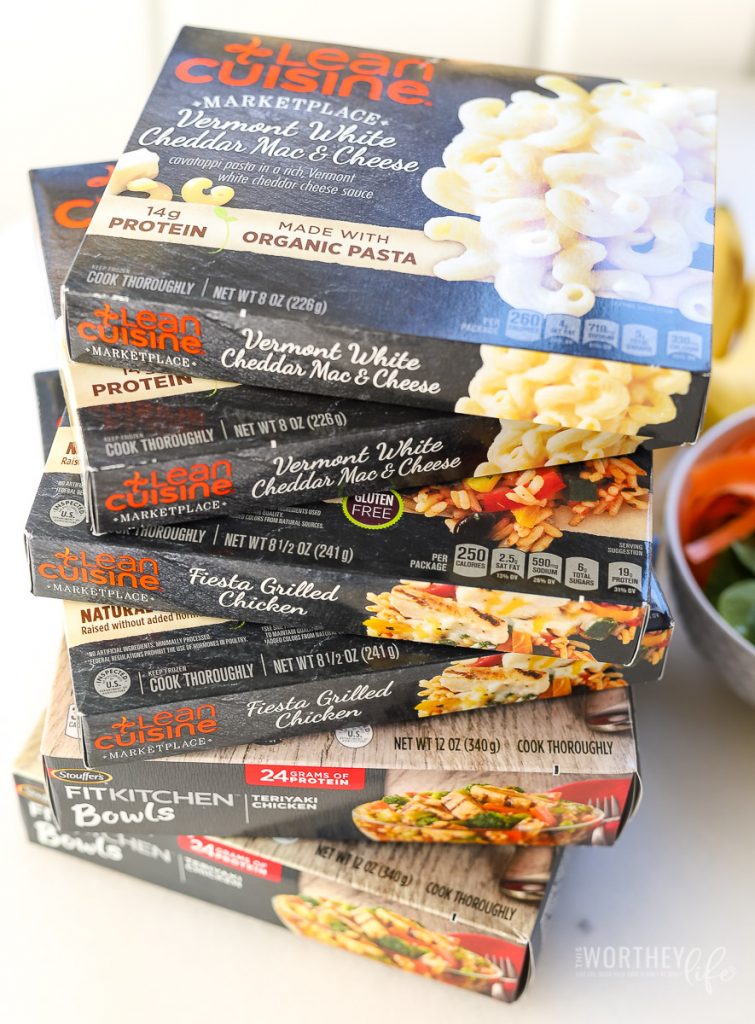 Meal Ideas To Eat After A Work-Out
Typically, I pair my LEAN CUISINE & STOUFFER'S FIT KITCHEN meal with fresh fruit or a salad. Preparing LEAN CUISINE & STOUFFER'S FIT KITCHEN allows me to spend less time in the kitchen but still manages to give me everything I need in a healthier meal alternative. Eating well is important, and I love foods that enable me to do just that without the fuss.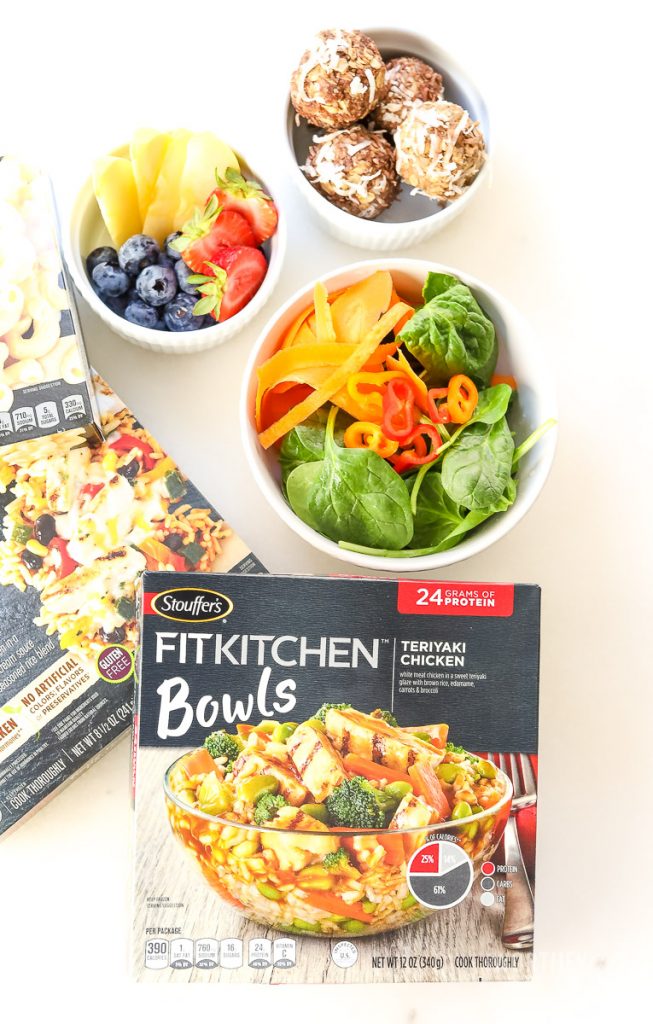 Plus, it's nice to have options that make good sense! So, no matter what your food preferences are, there are delicious selections. Like, gluten-free, high-protein, meatless, or meals made with organic ingredients. Here are just a few of my favorites:
Meatless: LEAN CUISINE Five Cheese Rigatoni. And Meatless means meatless, with no artificial preservatives, freshly made pasta. The Rigatoni pasta is made with a sweet tomato sauce topped with a five cheese blend.
High Protein: STOUFFER'S FIT KITCHEN teriyaki chicken. This one is one of my favorites with a whopping 24 grams of protein. No artificial flavors and USDA certified tender white meat chicken with rice and vegetables in a savory Teriyaki sauce.
Gluten Free: LEAN CUISINE Fiesta Grilled Chicken. They are made without artificial colors, flavors, or preservatives. It's gluten-free and made with natural chicken raised without added hormones, with 19 grams of protein, tender white meat chicken, lightly seasoned rice, fiber-rich black beans and garden vegetables in a delicious Mexican-style cream sauce.
It is made with Organic Ingredients: LEAN CUISINE Vermont White Cheddar Mac & Cheese. This is my all-time favorite after the workout or just-because-meal. It is made with no artificial colors, flavors, or preservatives. And it's another meatless option with no GMO ingredients. Packed with 14 grams of protein and made with organic pasta. We're talking 100% organic cavatappi pasta complemented with a rich Vermont white cheddar cheese sauce!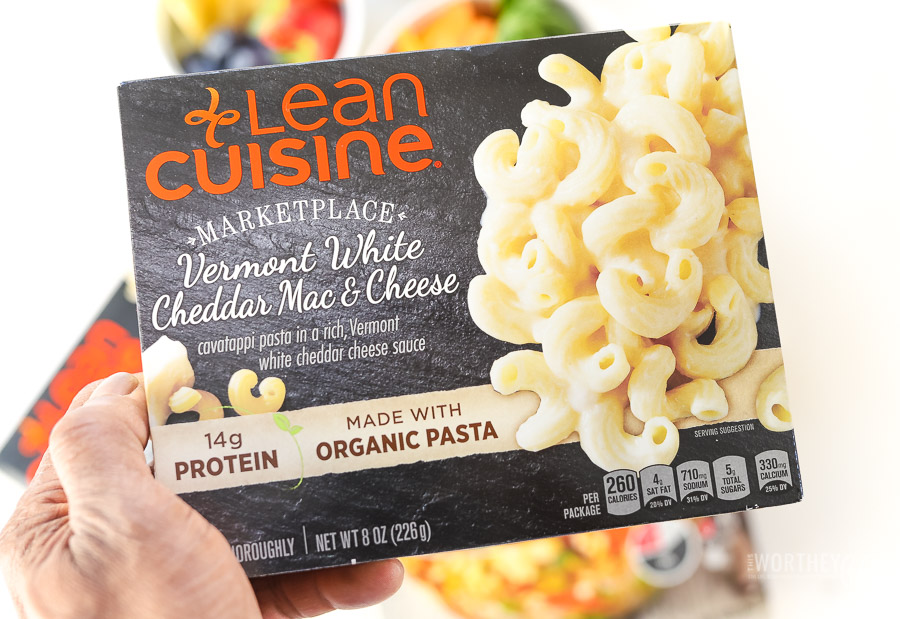 The Vermont White Cheddar Mac & Cheese by LEAN CUISINE is one of my favorites, and with 14 grams of protein, it's a perfect post-workout meal. And at 260 calories it's a healthy indulgence that doesn't sacrifice on taste. I have a freezer full of my Mac & Cheese!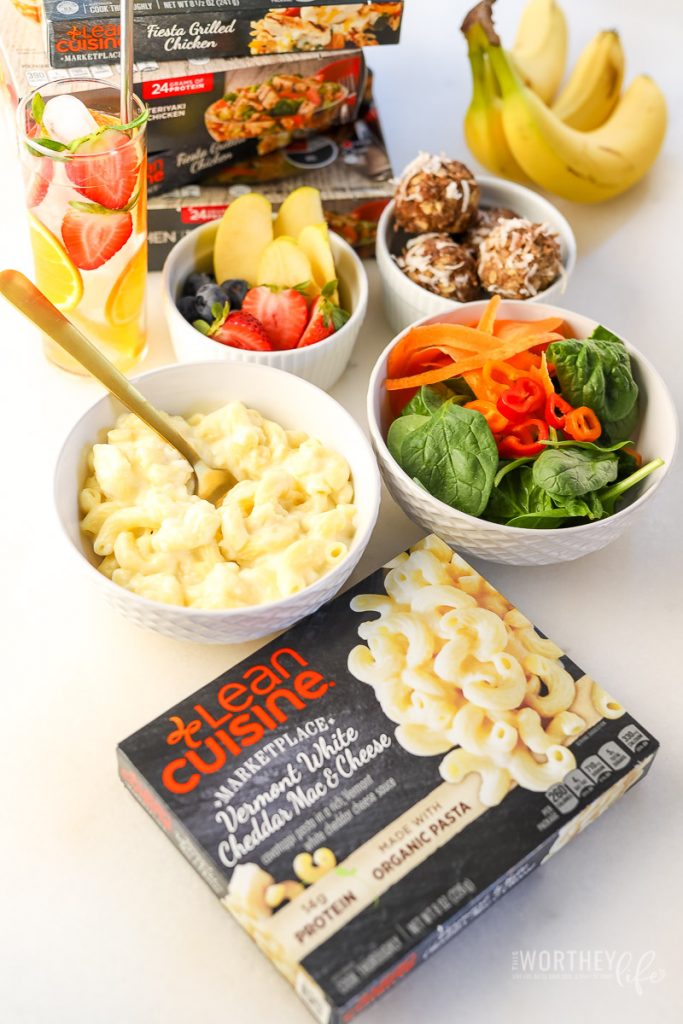 And since shaving time off of menial food preparation is always a good thing I also take advantage of Walmart Online Grocery service. I can order online and pick up everything I need at one location.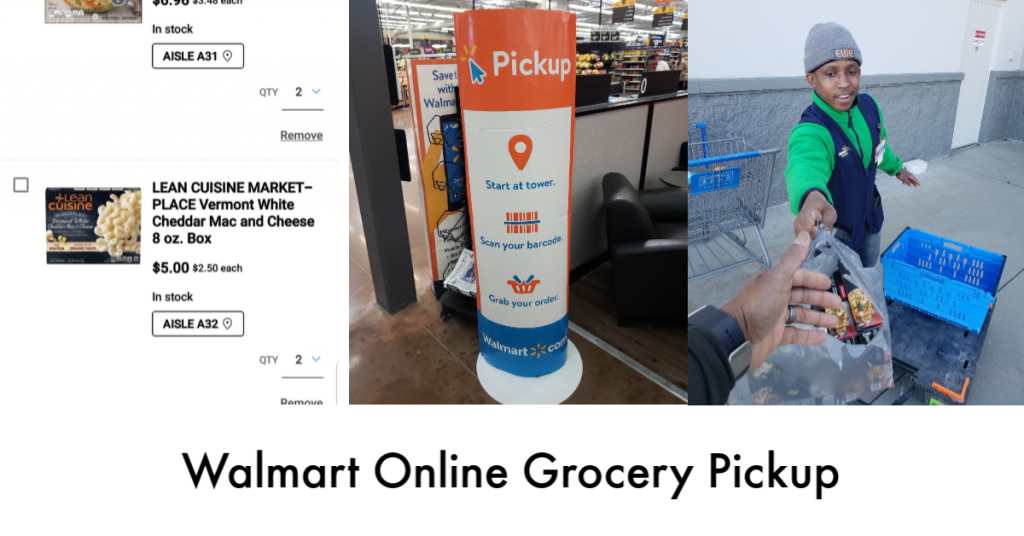 I don't even have to get out of my car, because a Walmart employee will bring my groceries to me. How cool is that? So, if you are a busy mom or dad and would like more ways to save time to do more of the stuff you like to do then LEAN CUISINE & STOUFFER'S FIT KITCHEN and Walmart Online Grocery Service (it's free) is speaking your language. Do this right now, and I promise you will thank me later.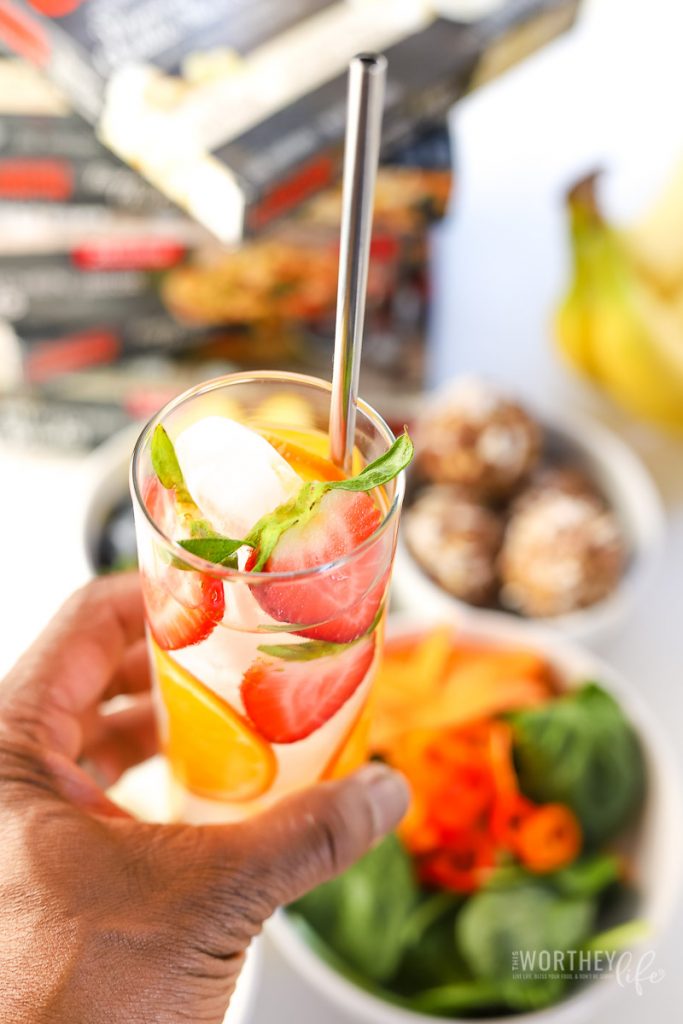 So cheers to you for taking the time to fit in healthier meal options. So tell me, what's your favorite meatless meal?
To learn more visit LEAN CUISINE & STOUFFER'S FIT KITCHEN. And for everything you need to know about fast and easy online shopping click on the Walmart Online Grocery Service then click on the Grocery icon. Okay, gotta run. SEE YA! BYE!