I'm sharing my experience about Disney's Ralph Breaks The Internet Premiere with photos down below!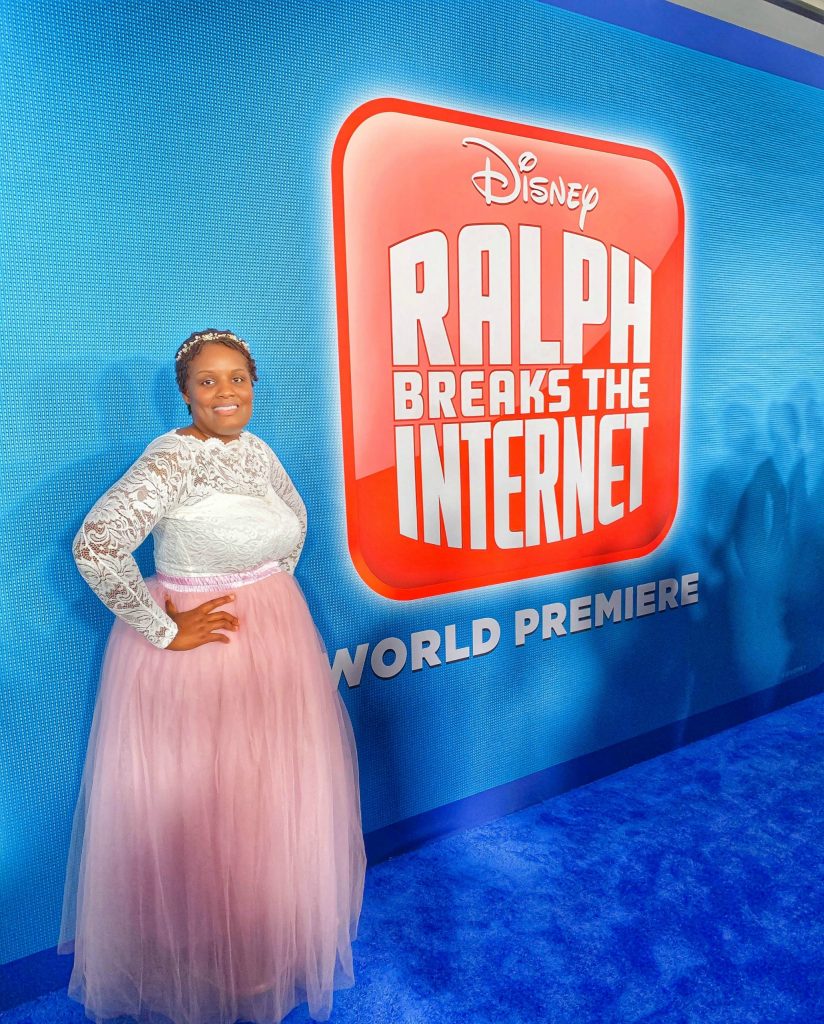 Ralph Breaks The Internet Premiere | Blue Carpet Fun
My body may be back in Michigan, but my heart and feelings are so high with excitement from the Ralph Breaks The Internet Event in California earlier this week.
I'll be sharing my Ralph Breaks The Internet movie review next week (stay tuned)! In the meantime, let me tell you about the Ralph Breaks The Internet Movie premiere!
When initially found out I was going to this event, my first thought is always, "what I am going to wear?" Instead of going as a specific princess, I decided to do a princess-like outfit.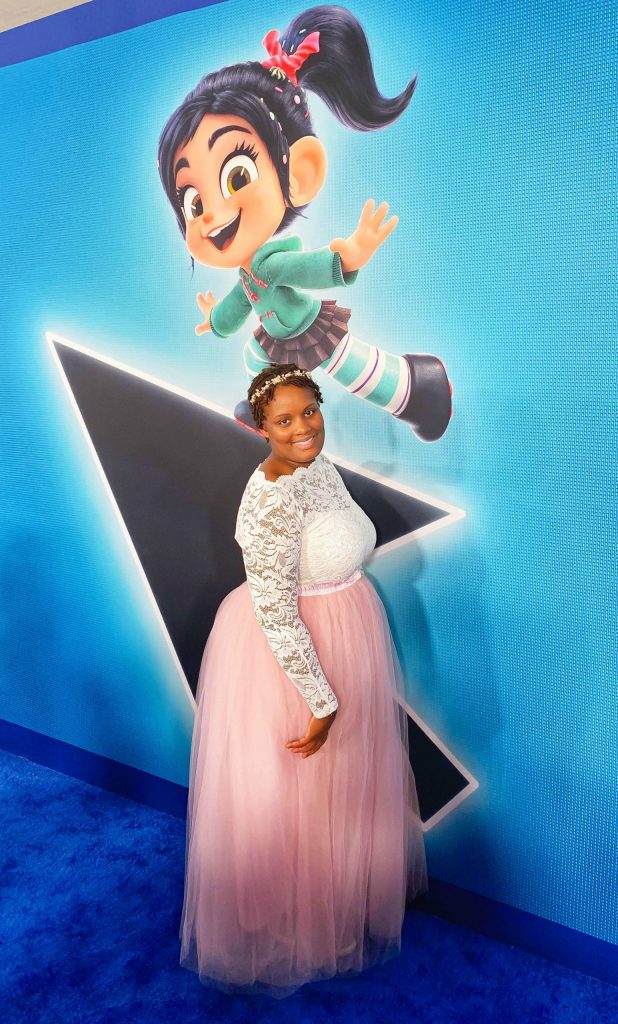 So, thankfully with the help of Amazon, I was able to find a beautiful dusty pink (similar to rose gold) tulle skirt. Along with a lace top, and a headpiece, I was all set for this fun adventure!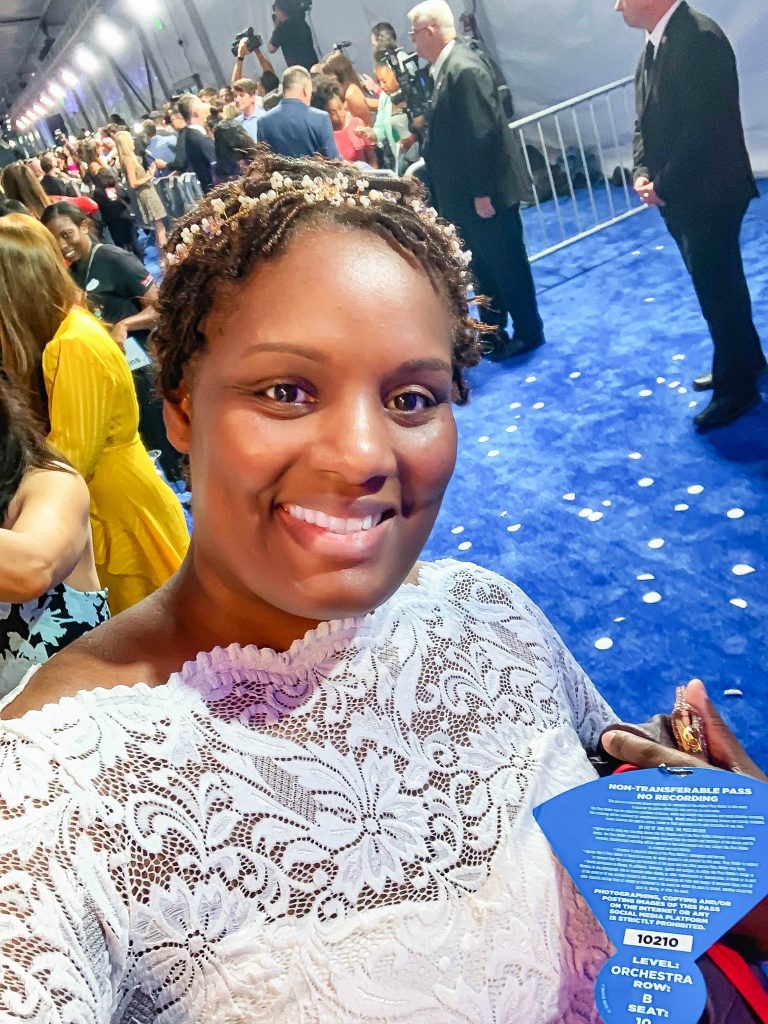 I'm no longer a newbie to the red carpet (ha, ha), but there's something so fun and exciting to see how each one will be set up.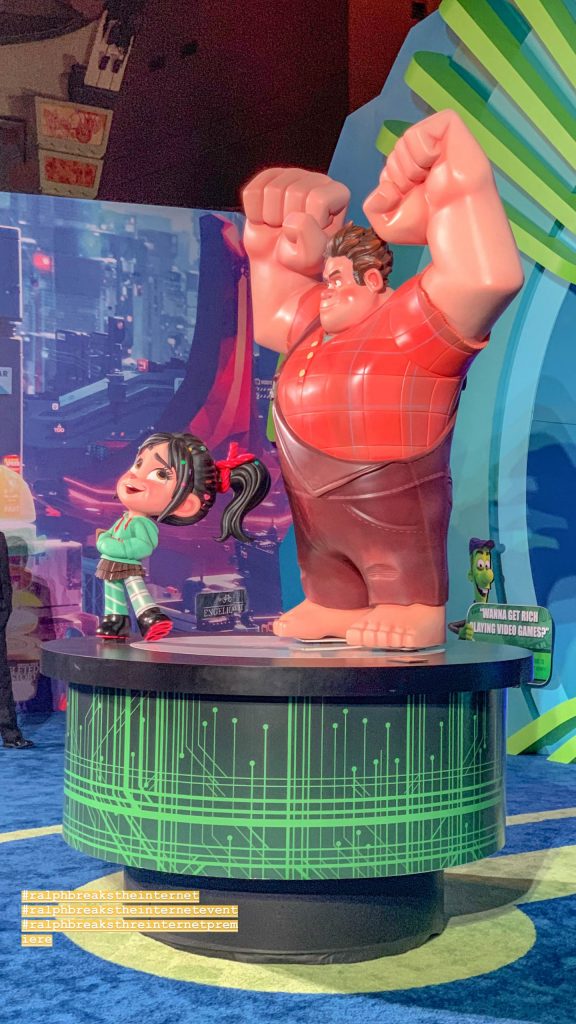 For Disney's Ralph Breaks The Internet, we had a blue carpet. As soon as we hit the carpet, it was filled with the buzzing of the media calling out celebrities, stopping princesses for photos, and celebs greeting each other.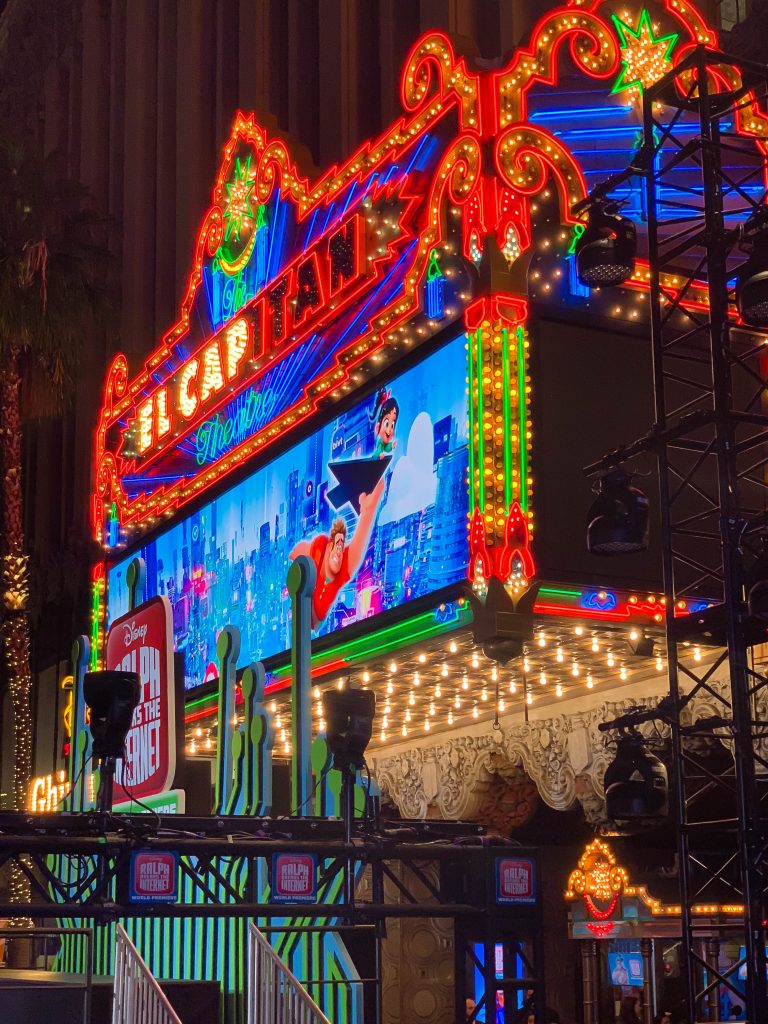 After spending time taking photos, and having little moments of, "oh, my gosh, look who's here," we made our way down the blue carpet and into the El Capitan Theater and took our seats.
Ralph Breaks the Internet Premiere Party
The lights dimmed down, and the screen lit up. After the movie (be sure to stay all the way until the very end), we made our way to The Hollywood Roosevelt Hotel. Disney knows how to throw a good party! From photo booths, photo oop with Ralph and Vanellope von Schweetz, DIY slime, cookie stations and more!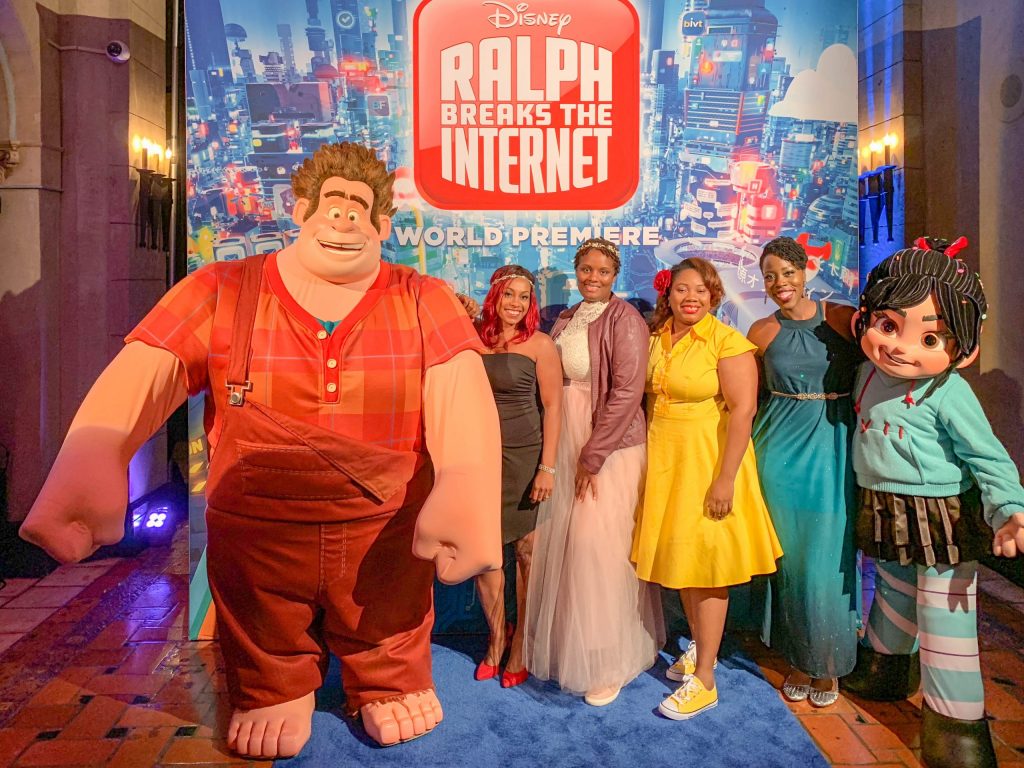 It's always a good time when you can hang out with your friends! As we made our way from room-to-room, we spotted different celebrities but didn't get a chance for a lot of photo opportunities.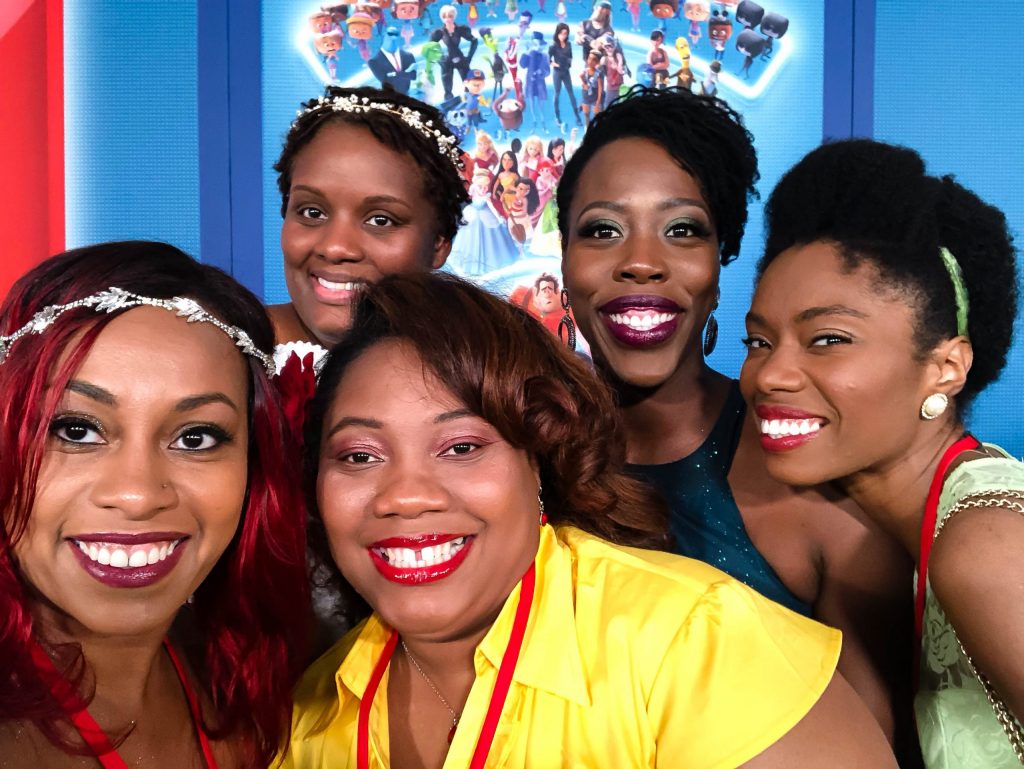 But that's okay because we had a lot of fun, taking our own photos, and watching the Disney princesses enjoy their princess reunion, which included a fun photo with Irene Bedard (voice of Pocahontas).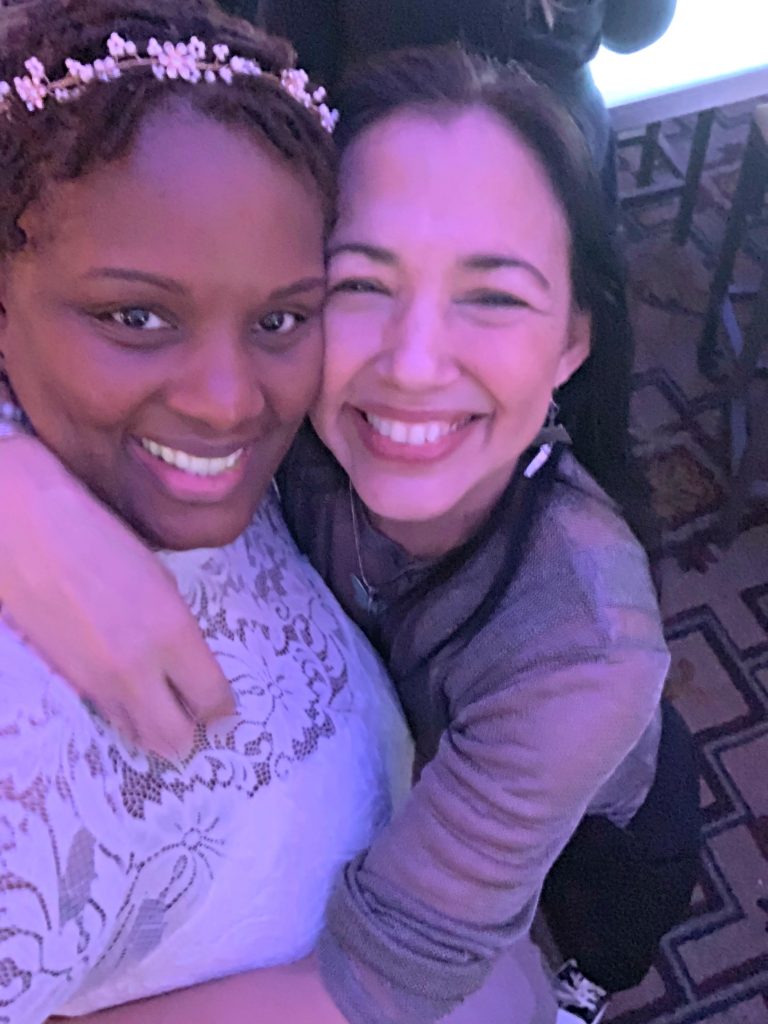 She told me she wanted to marry me! 😂 Irene was a blast to talk to, and reminded us to vote!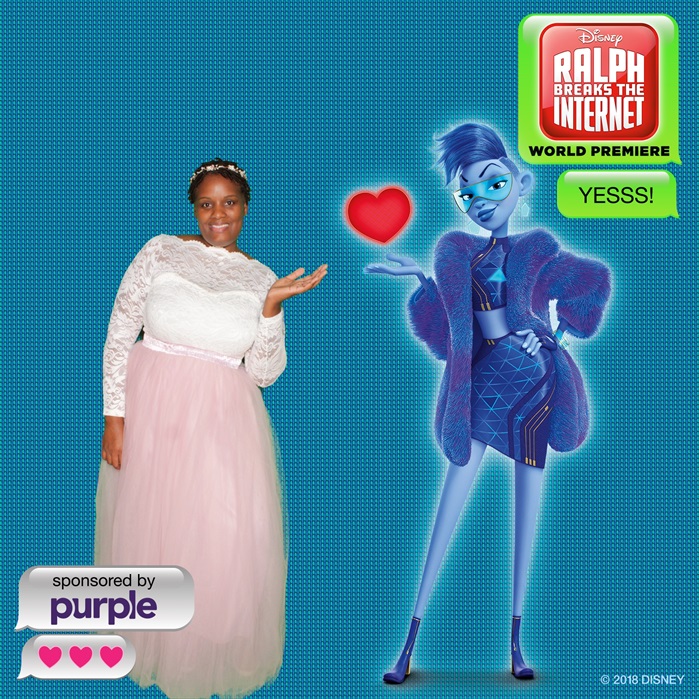 Disney has the best photo booths!
I've been asked about seeing Anika Noni Rose at the event (she plays Princess Tiana). Unfortunately, she was not at the premiere, but her double was there! If you want to know more about this story, you will have to go read my friend Christine's post. I may or may not have told someone she was Tiana.
Memories were made during this event, including making new friends and having fun with the old ones. That's also part of the theme of Ralph Breaks The Internet, friendship.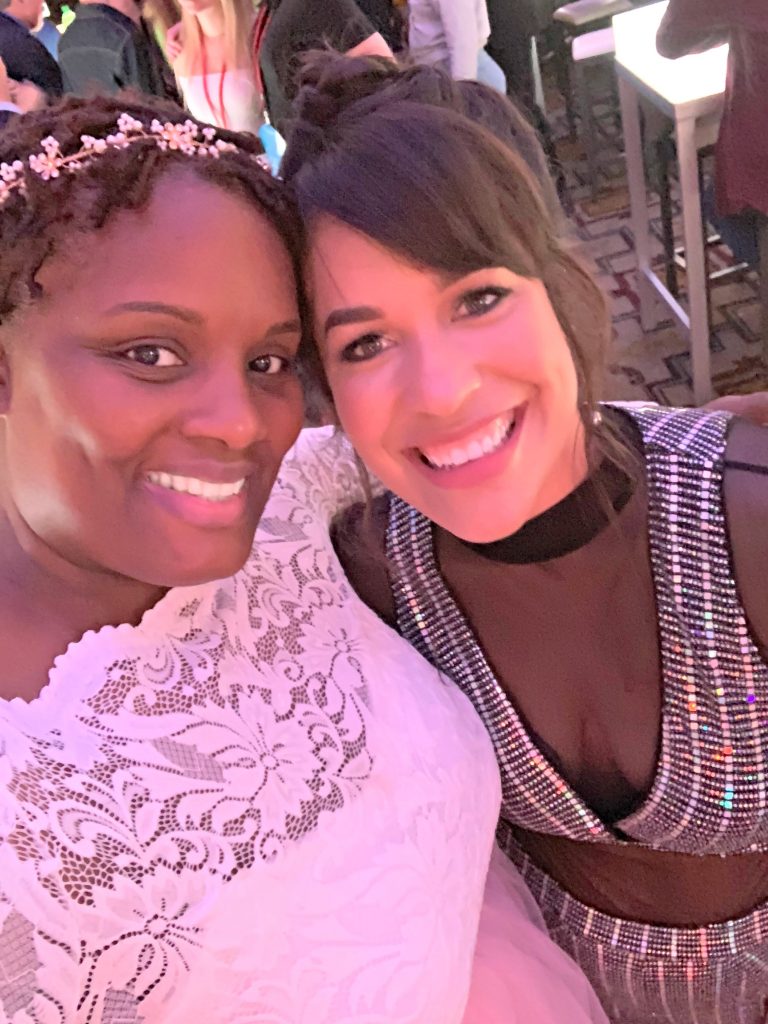 As the night wore on, we spotted Sarah Silverman, said hi to Jack McBrayer, chatted with Dani Fernandez (the voice of the Show Host), and ate pancakes and milkshakes. Oh my gosh, I don't know what was in that milkshake, but I need that recipe!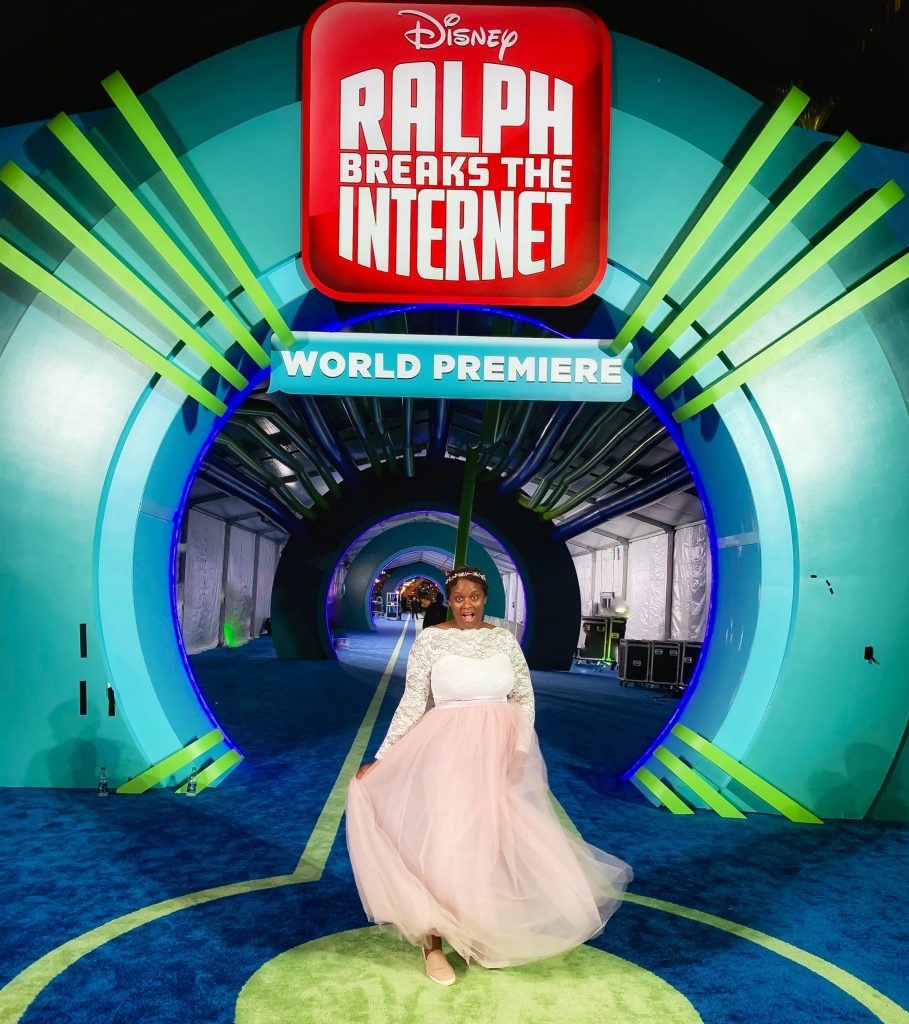 As the clock stroke 12 (it was really closer to 11), we hurried into our pumpkin carriages and were whisked back to the hotel.
It was such a fun night, and I'm so glad I got to be a part of this experience, along with several of my friends!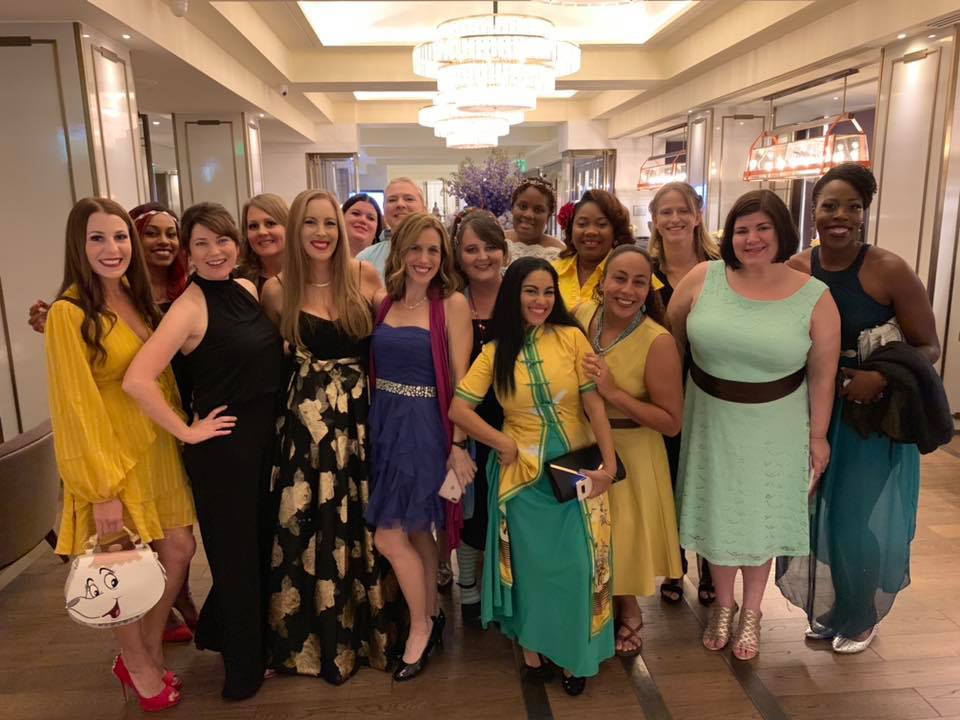 Here' s a little more about the movie!
In "Ralph Breaks the Internet," video-game bad guy Ralph (voice of John C. Reilly) and best friend Vanellope von Schweetz (voice of Sarah Silverman) leave the comforts of Litwak's arcade in an attempt to save her game, Sugar Rush. Their quest takes them to the vast, uncharted world of the internet where they rely on the citizens of the internet—the Netizens—to help navigate their way. Lending a virtual hand are Yesss (voice of Taraji P. Henson), the head algorithm and the heart and soul of the trend-making site "BuzzzTube," and Shank (voice of Gal Gadot), a tough-as-nails driver from a gritty online auto-racing game called Slaughter Race, a place Vanellope wholeheartedly embraces—so much so that Ralph worries he may lose the only friend he's ever had. Directed by Rich Moore ("Zootopia," "Wreck-It Ralph") and Phil Johnston (co-writer "Wreck-It Ralph," "Zootopia," writer, "Cedar Rapids"), and produced by Clark Spencer ("Zootopia," "Wreck-It Ralph," "Bolt," "Lilo & Stitch"),.
Ralph Breaks the Internet" hits theaters on Nov. 21, 2018
Thank you, Disney, for hosting me on this all-expense paid press trip to the #RalphBreakstheInternetevent and other Disney press events. However, you will always be reading 100% of my own thoughts, squeals, and opinions!