Looking to buy a new car this year. Here's my insight on the 2017 Toyota RAV4 Hybrid XLE. Read my car review, and see if this is the right car for you and your family!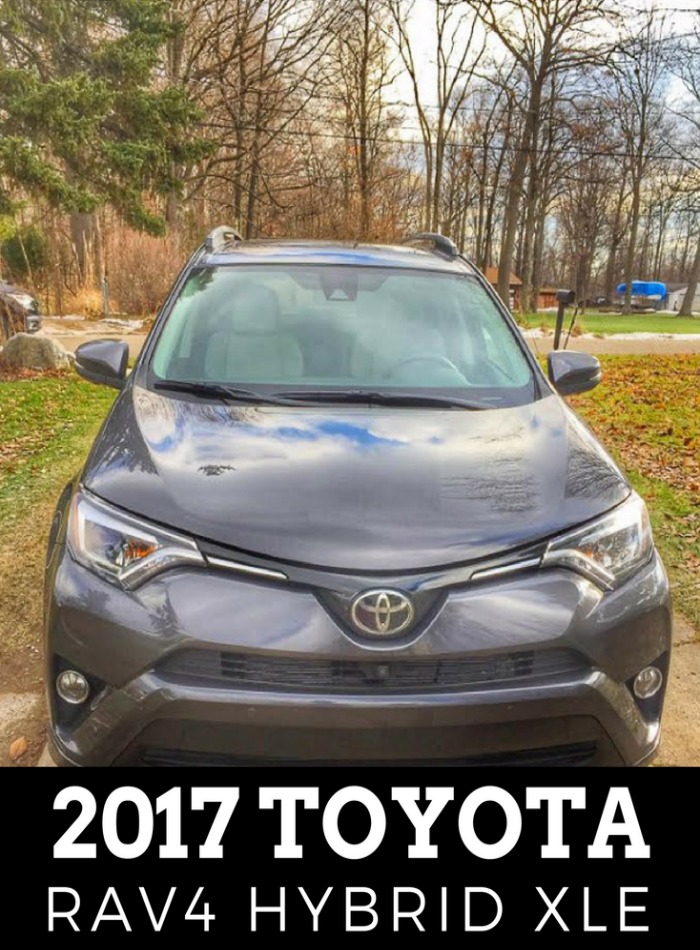 Review of the 2017 Toyota
RAV4

Hybrid XLE

If sitting in the lap of practical, efficient, luxurious fun is your thing then look no further than the all-new Toyota RAV4 Hybrid XLE. This compact SUV gives you so much it hard to find anything negative to say about this well-equipped vehicle. And when I say well-equipped I mean this car has got just about anything you would want and more. For starters for a smaller size SUV, it is roomy. I am a tall girl, standing at 5′ 11″ in my stocking feet and let me tell ya' these long legs of mine were sitting pretty. And I didn't feel confined like I was being stuffed inside of a too-small compartment. So, if roominess is on your short list, this one has plenty.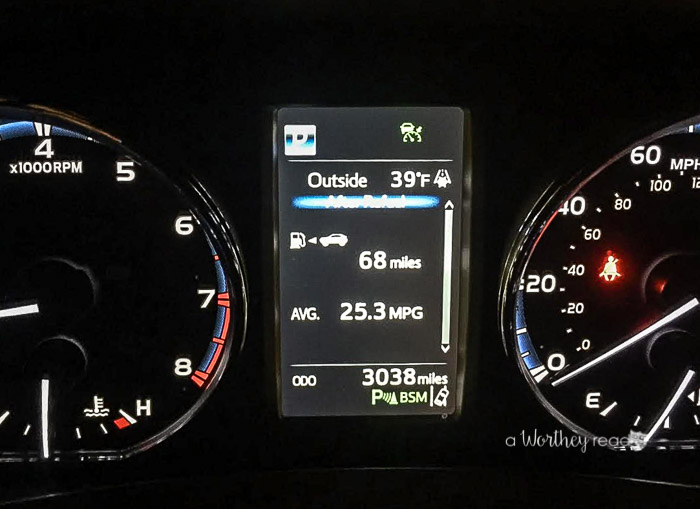 I love all of the cool features, like this digital display. It gives you a lot of useful information: a reading of the outside temperature, as well as how many miles until you need a refill, and the average miles per gallon. I was able to average about 25 – 26 miles per gallon, which was a mix of highway and city driving. I had this car over the Christmas holiday, and with all of my running around it hung in there with me. From running back to the store a few times to buy last-minute presents to extra Christmas decor, this hybrid SUV gave me a ton of trunk space and kept money in my pocket by driving past the gas station several times. When planning and putting together my Christmas Tablescape, I was thankful to have the RAV4 to run me all over town as I searched for the perfect plates and centerpiece to match the ideas in my head. I think it turned out well! What do you think?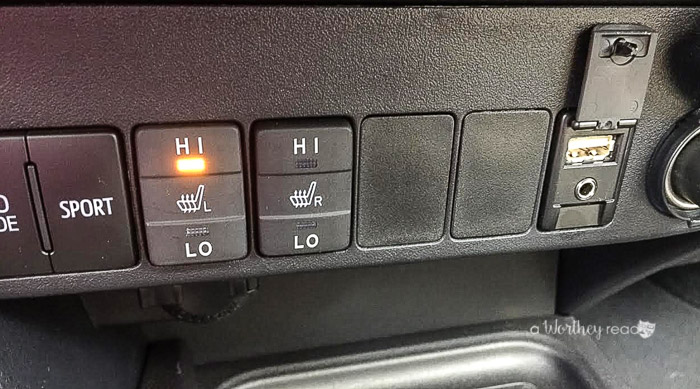 If this doesn't make your bottom smile, then I don't know what to tell ya'! I always without fail look for this cozy feature. Heated seats are a must for this Michigan mom. For some reason, I am always cold, and this is a feature I don't want to be without. EVER!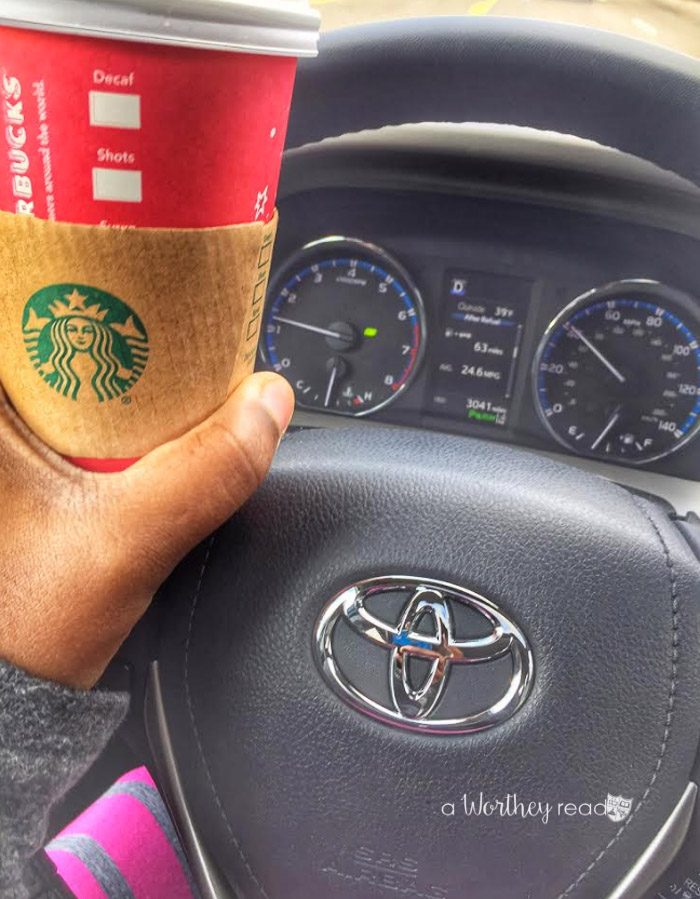 And of course, it's always up for a drive to Starbucks in pajamas after dropping kids off at school.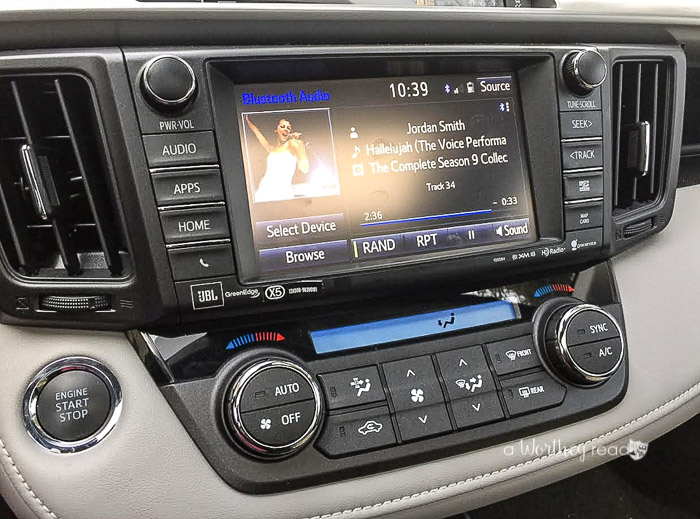 Okay, who's with me when it comes to music? I give the RAV4 major points for bringing the noise. The entertainment system is fun to use, and I like the fact that it shows the artist information when the music is playing. I like that a lot.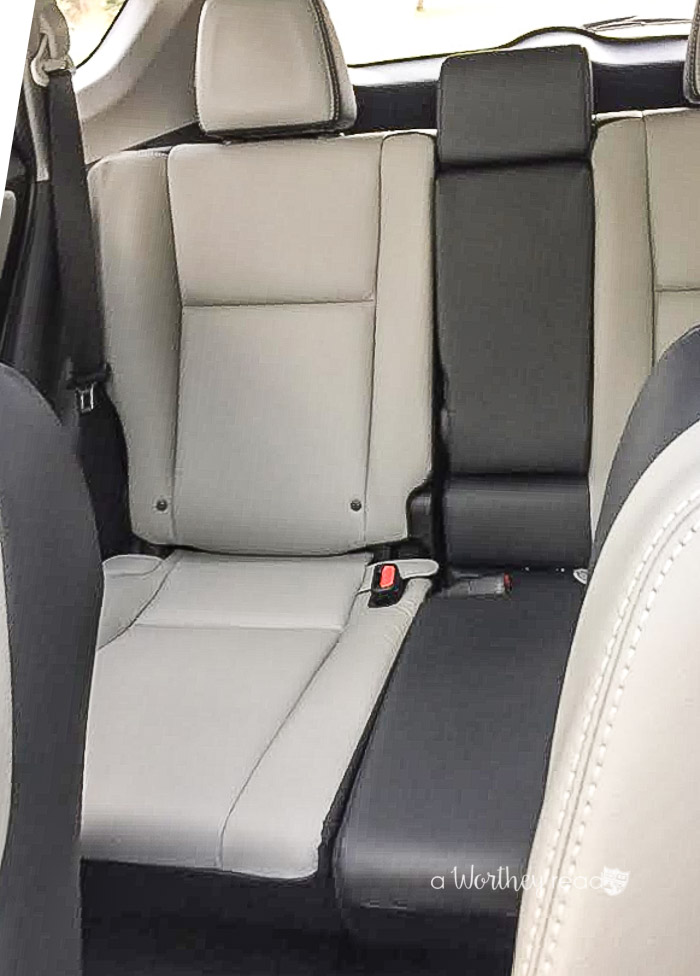 And wait until you sit in the backseat! There is enough room to throw a no-touching game party with the kids. I sat in the backseat just to see if it felt as big as it looked and I honestly I can say that it is very roomy.
Welcome to the future! This car looks so sweet! I love the low profile and the aerodynamic shape of this utterly cute SUV. I also like how this SUV drives, it has a smooth suspension and rides more like a car than an SUV. This one is loaded with lots of safety features like the rear-camera display. This helps me see those otherwise blind spots, and that's a big when you have kids like I do.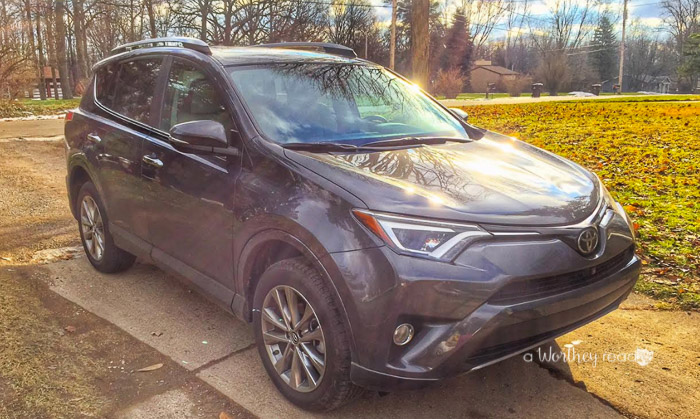 Overall, I give the Toyota RAV4 XLE high marks, for the room, an incredible ride, and lots of bells and whistles including the indispensable safety features. Learn more about the Toyota RAV4 by visiting their website.
Thank you to Toyota and DriveShop for loaning me this vehicle to review for a week. Keep in mind, while this car was provided as a loaner, all opinions, thoughts, and photos are 100% my own!