This mocktail is great for Valentine's Day, Galentine's Day, baby showers, or any occasion. Pretty in pink, this Rose Pink Ginger Mocktail is not only delicious to look at, but the taste is simply divine. Grab the details down below!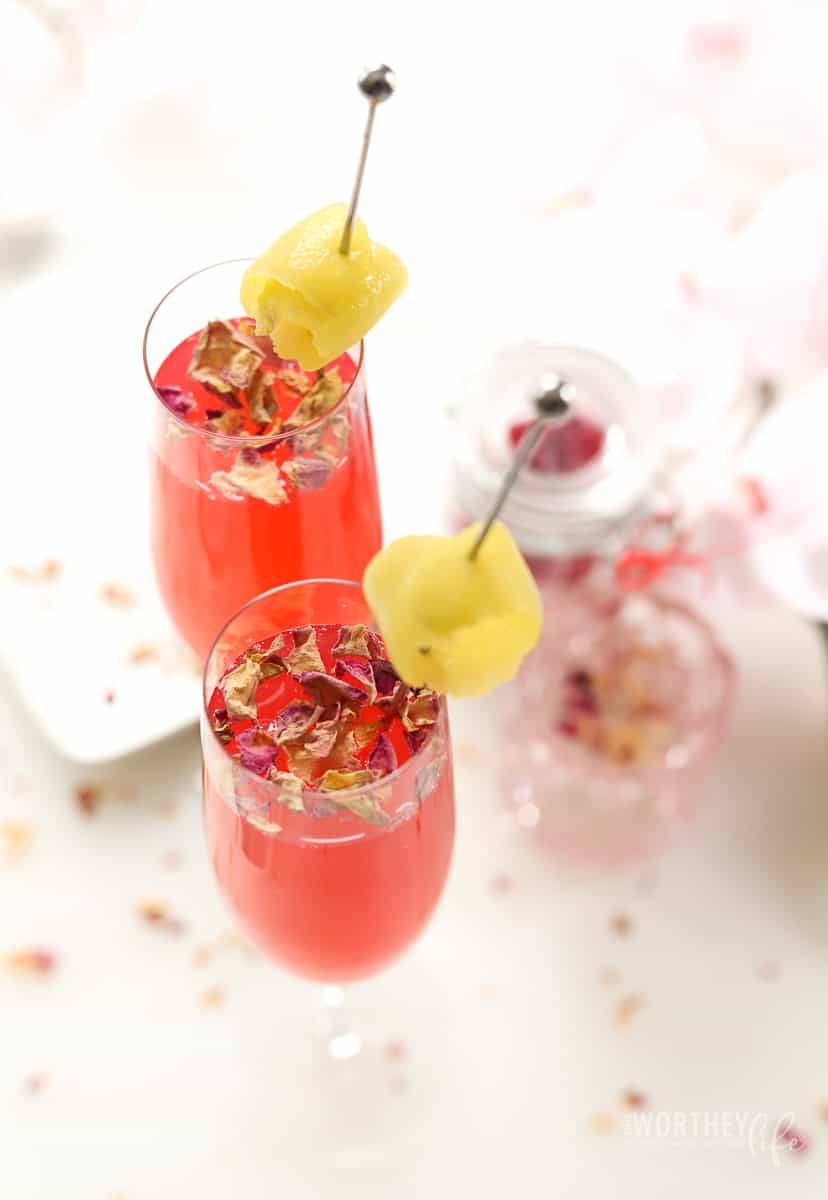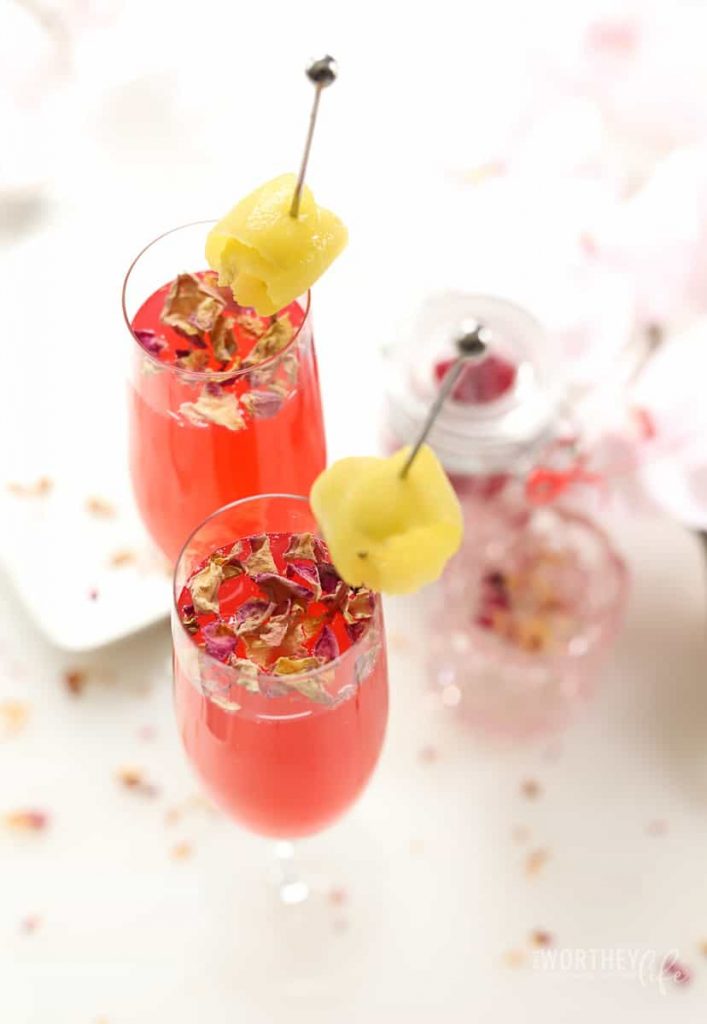 The Rose Pink Ginger Mocktail
There is nothing like a refreshing drink of something perfectly chilled and delicious. We have taken some of the best ingredients out there and created a crisp and flavorful non-alcoholic mocktail that will keep you coming back for more.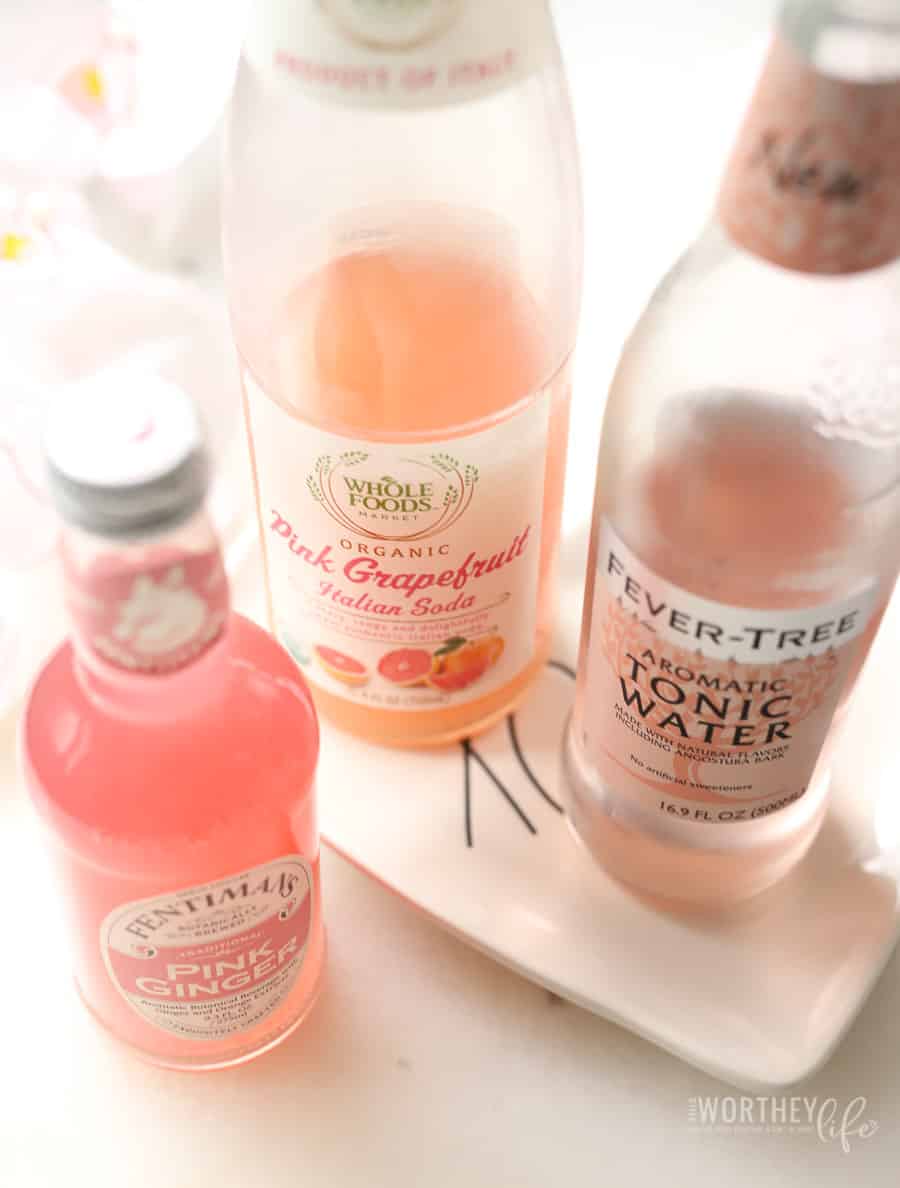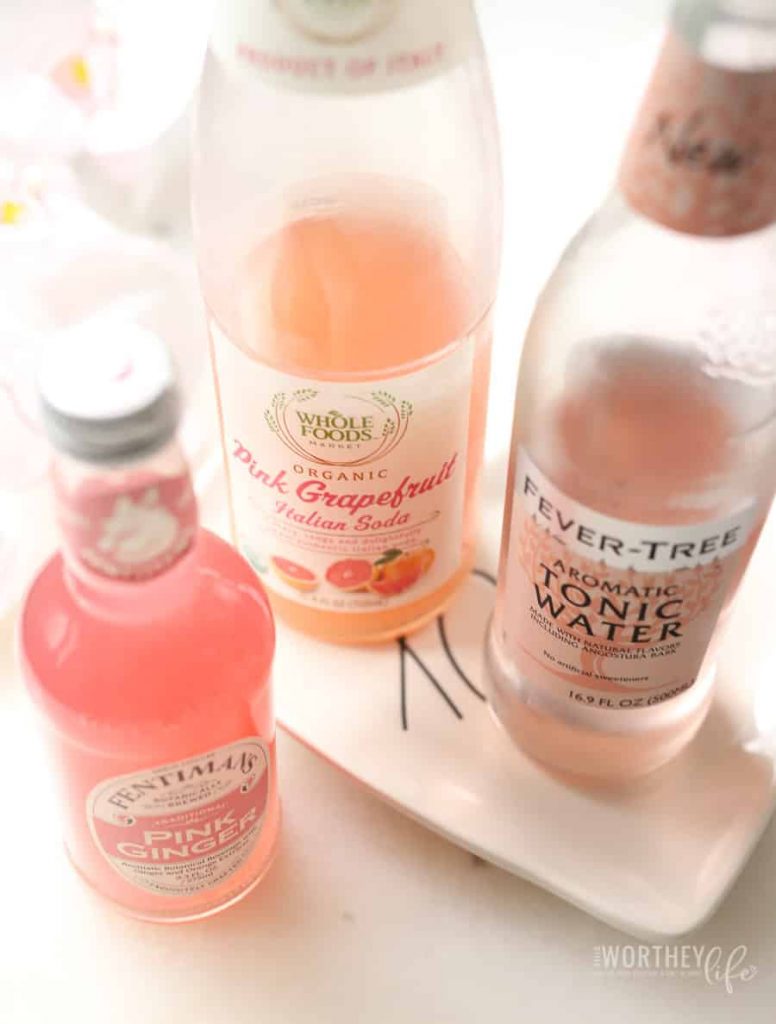 This beautiful creation starts off with the barest dollop of homemade raspberry simple syrup, then we added a combination of Pink Ginger botanical soda and organic Pink Grapefruit Italian soda, then topped it off with aromatic tonic water infused with Angostura bark. It sounds all so fancy, and it is just the right kind of sophisticated mix to serve this Valentine's Day.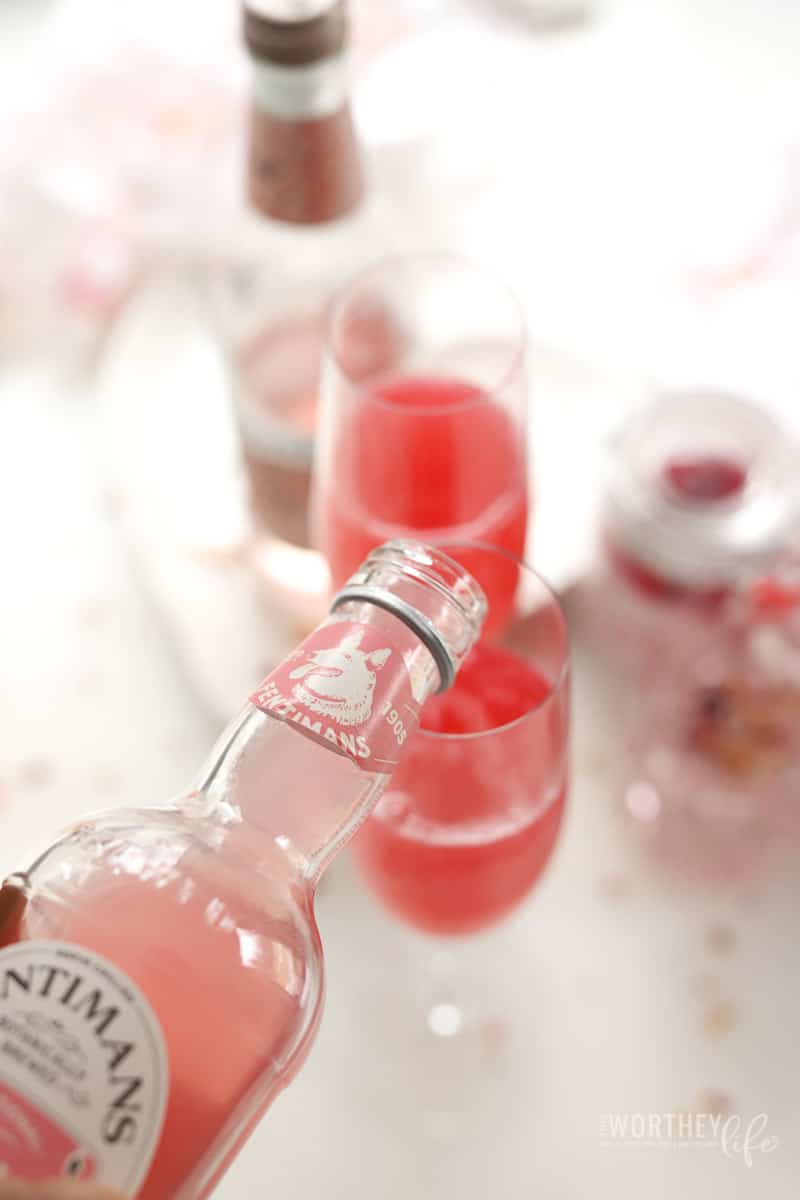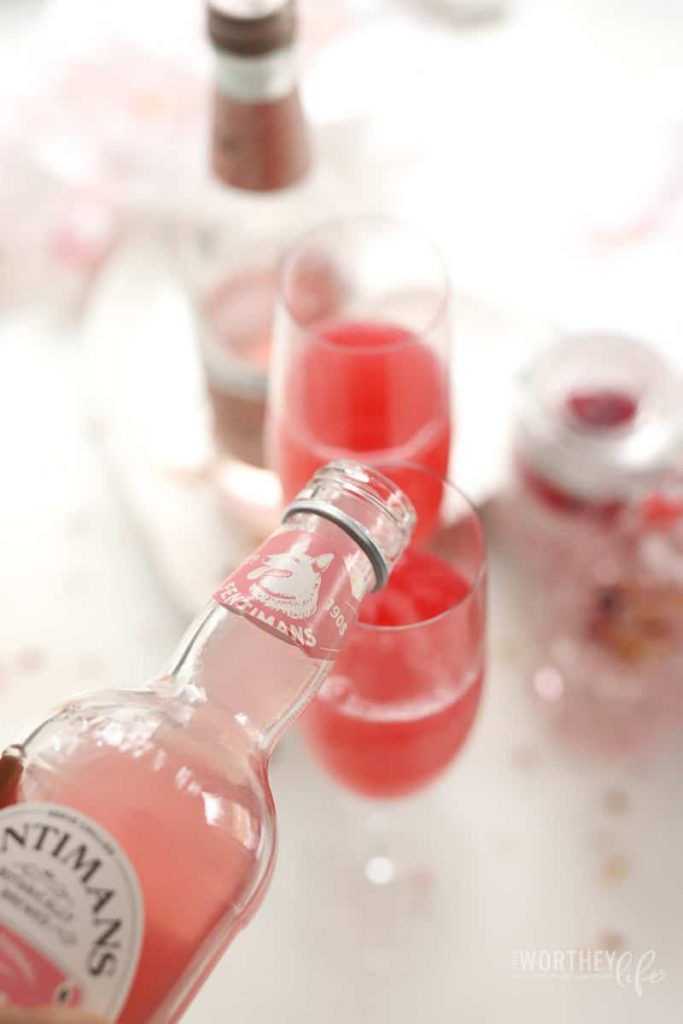 This Pink Ginger soda adds just the right amount of spice to keep things interesting without overpowering the rest of the delicate flavors.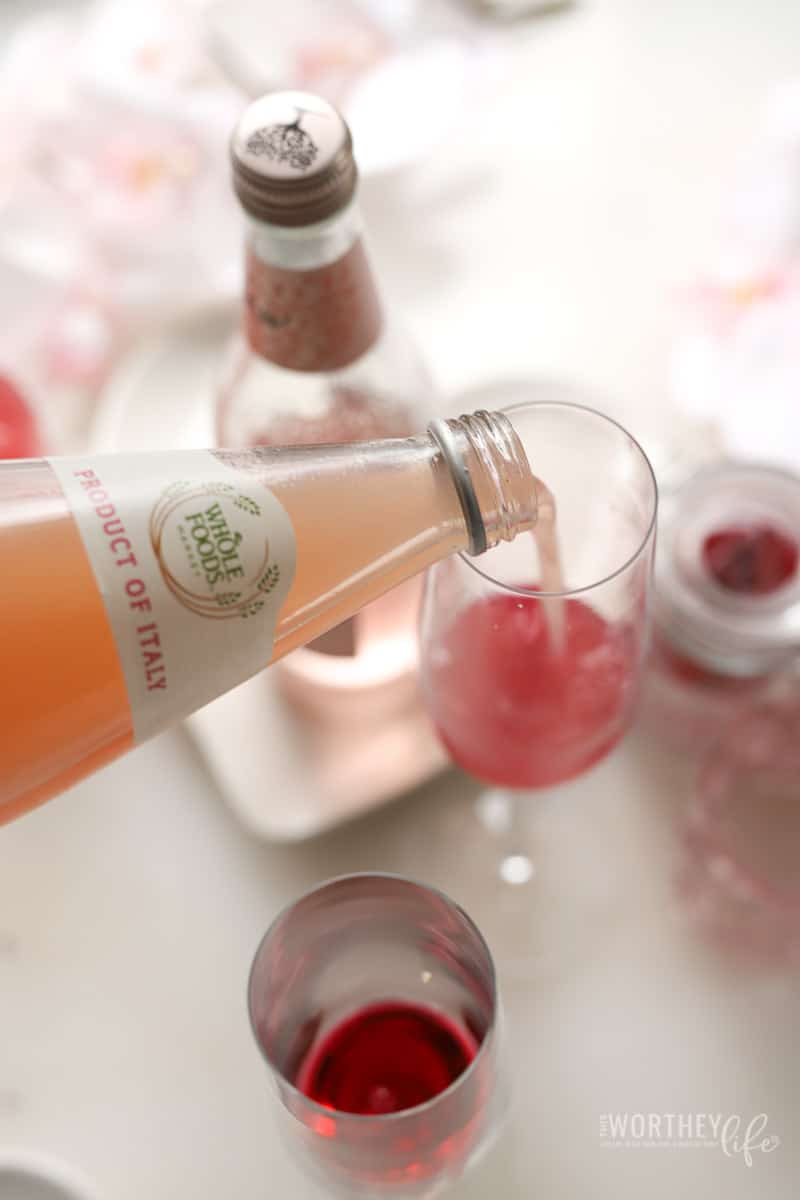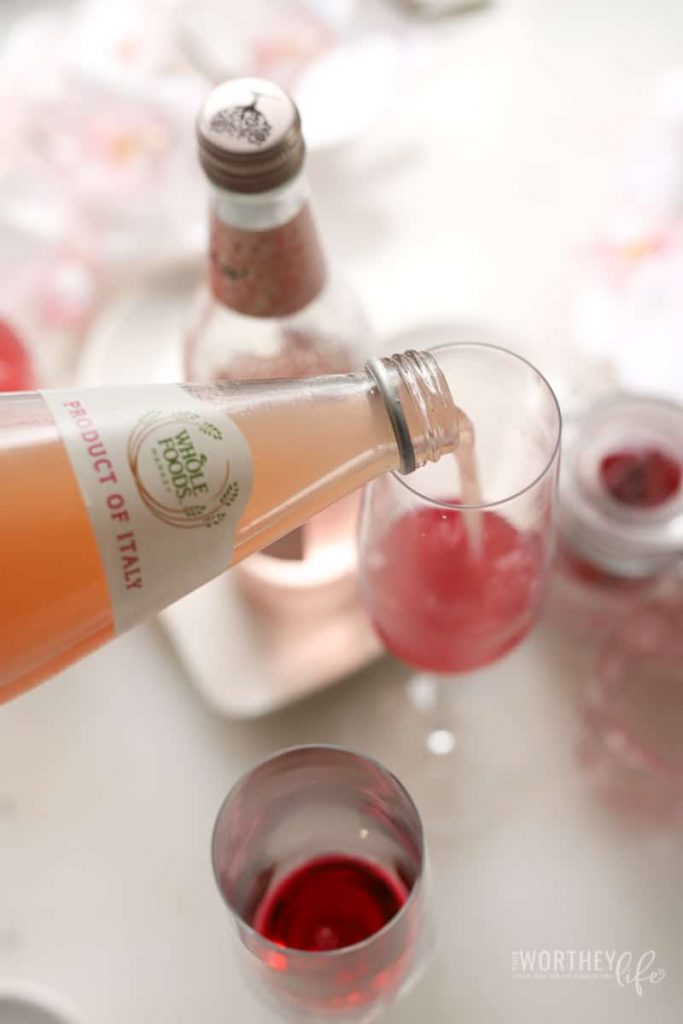 The Pink Grapefruit Italian soda helps balance and compliment the ginger and plays very well with the sweet raspberry base flavor.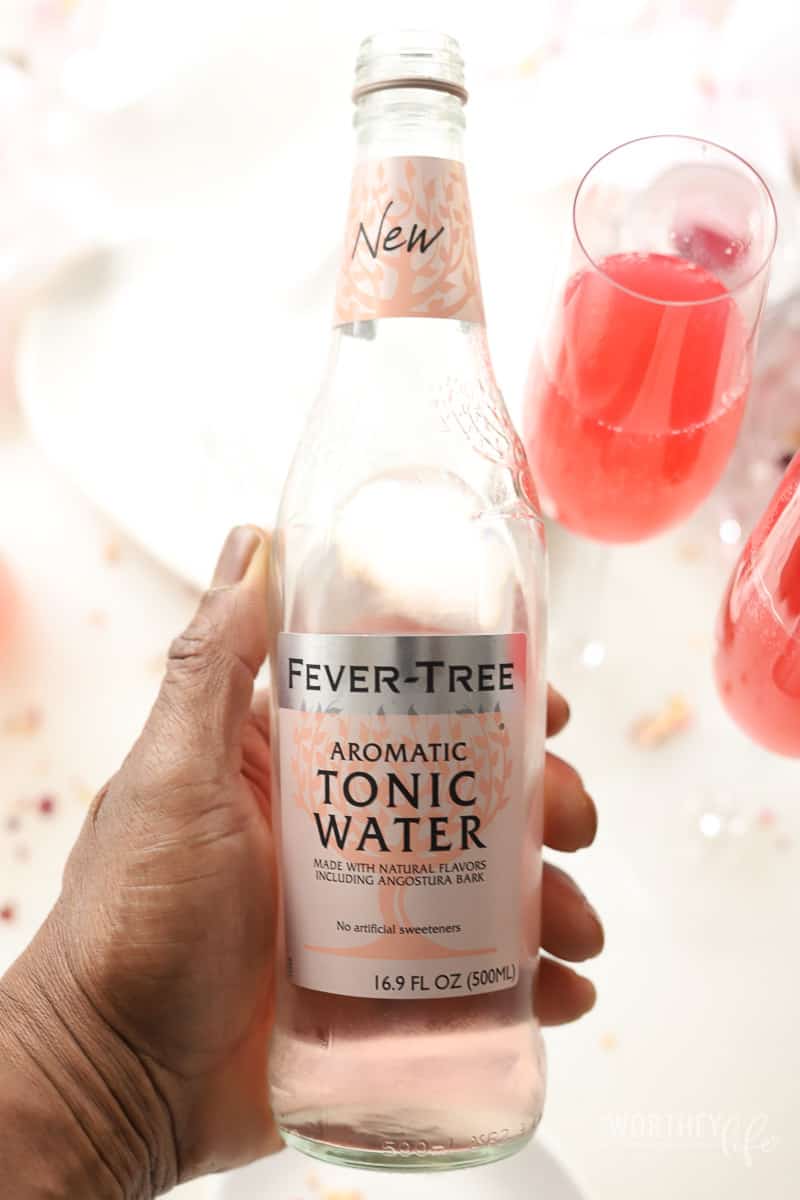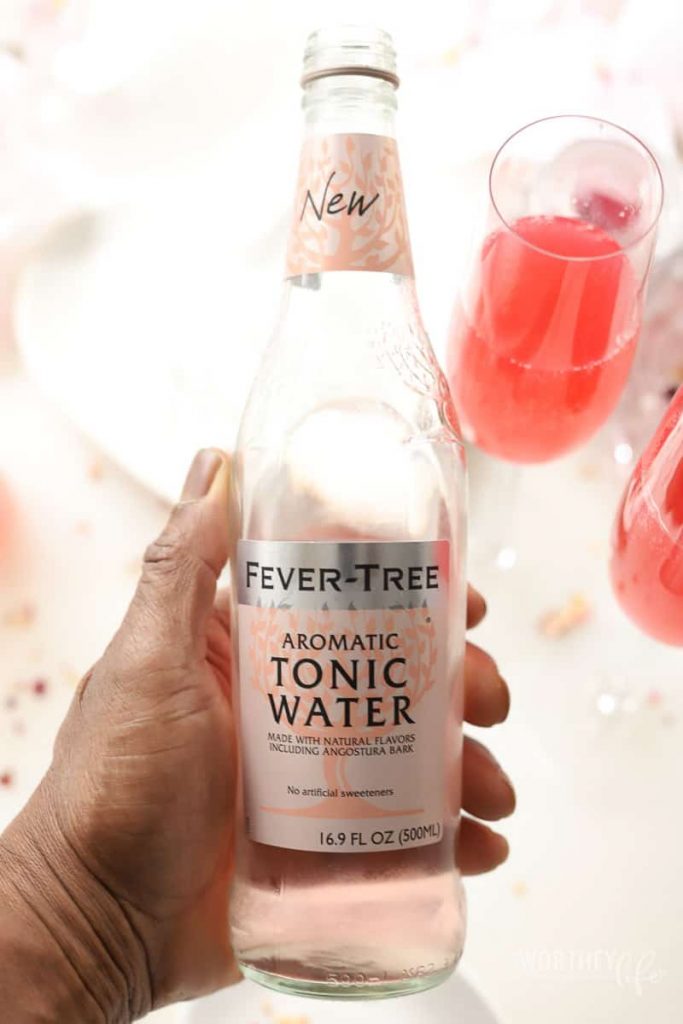 What do you know about Aromatic Tonic Water? This mocktail is perfectly topped off with aromatic tonic water and it definitely provides the ying to the yang. This mocktail is in perfect harmony!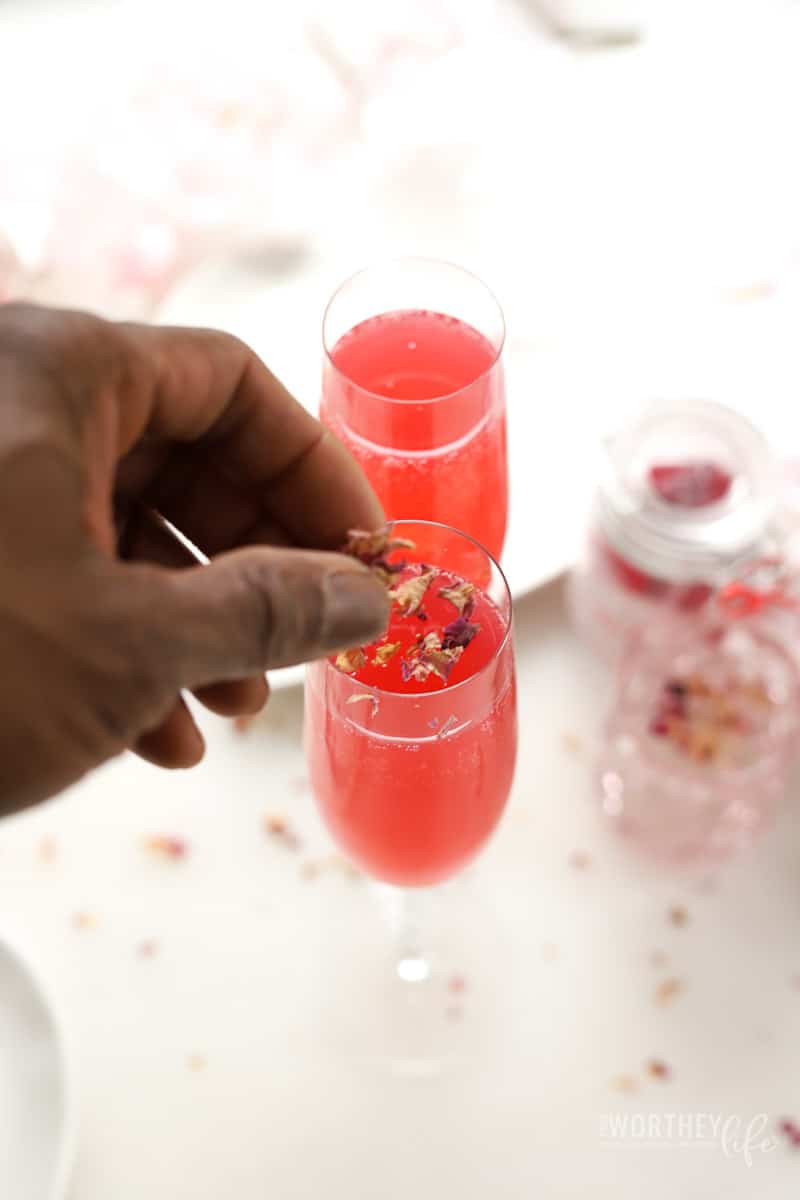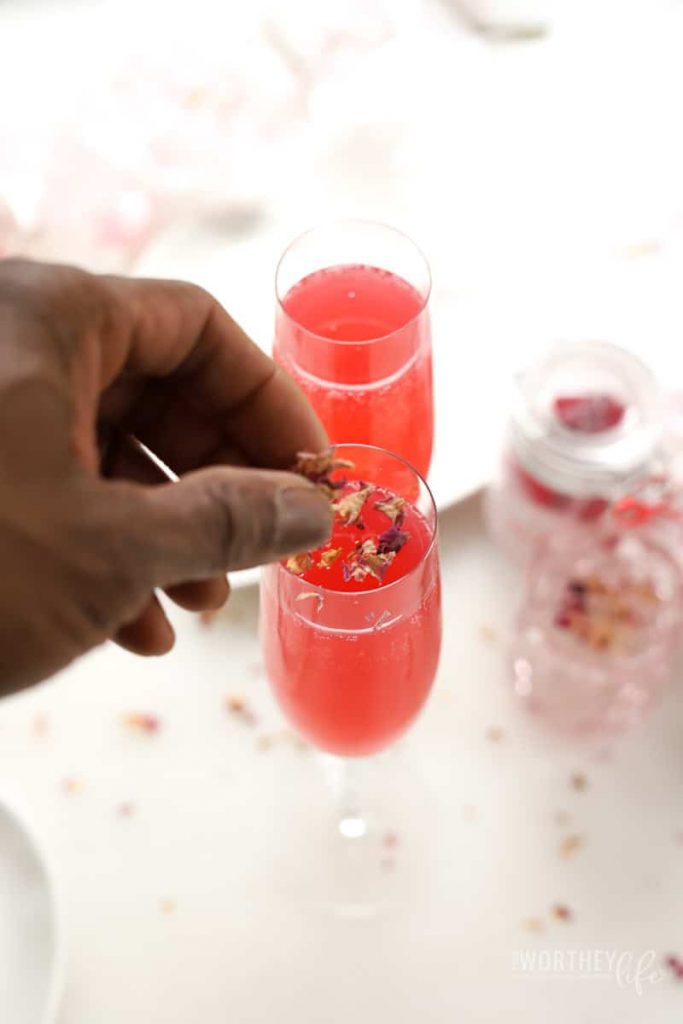 I used a pinch of dried rose petals and it makes for a nice floral arrangement not to mention the sweet smell of rose petals, we are really setting the mood for you with this one. You're welcome.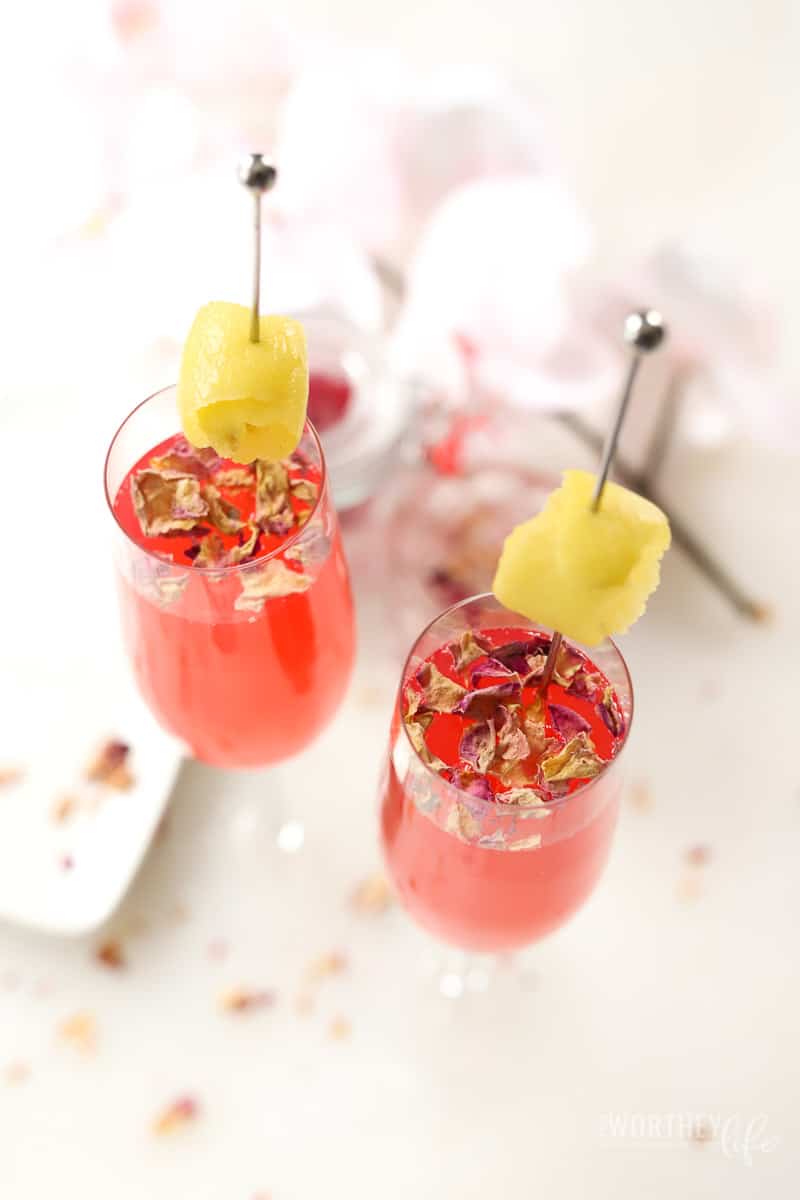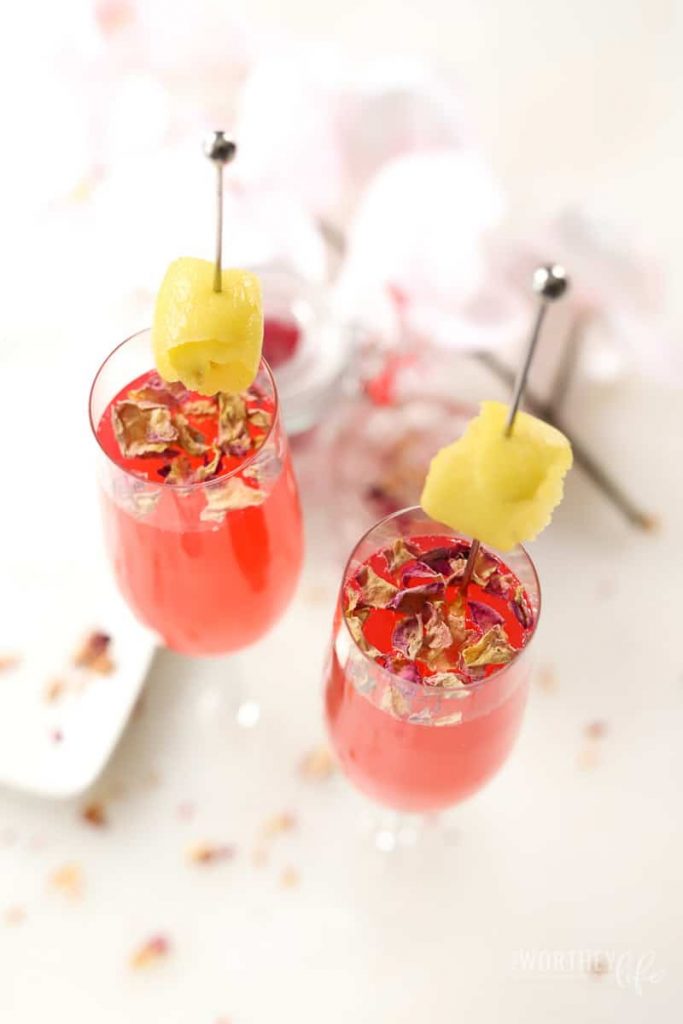 I also added and a nice circle of lemon peel treaded on a classy silver cocktail stick. We without a doubt raised the bar for Valentine's Day refreshments!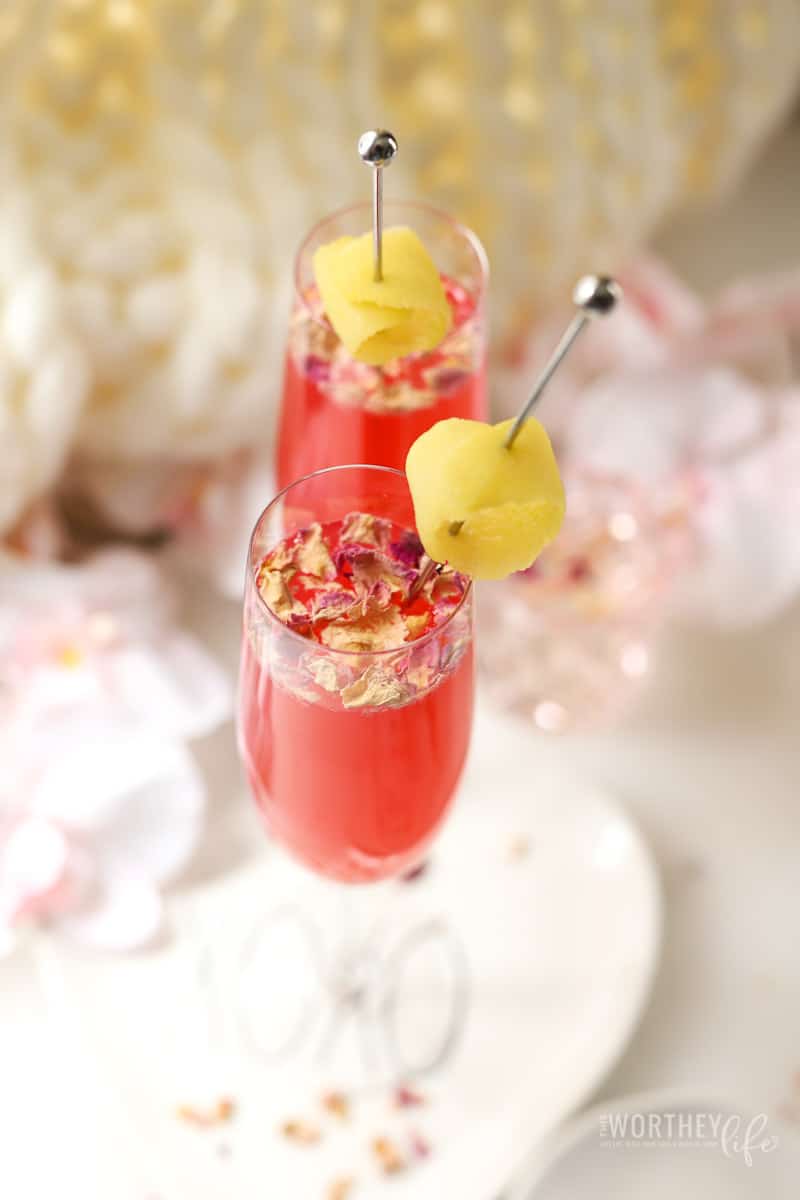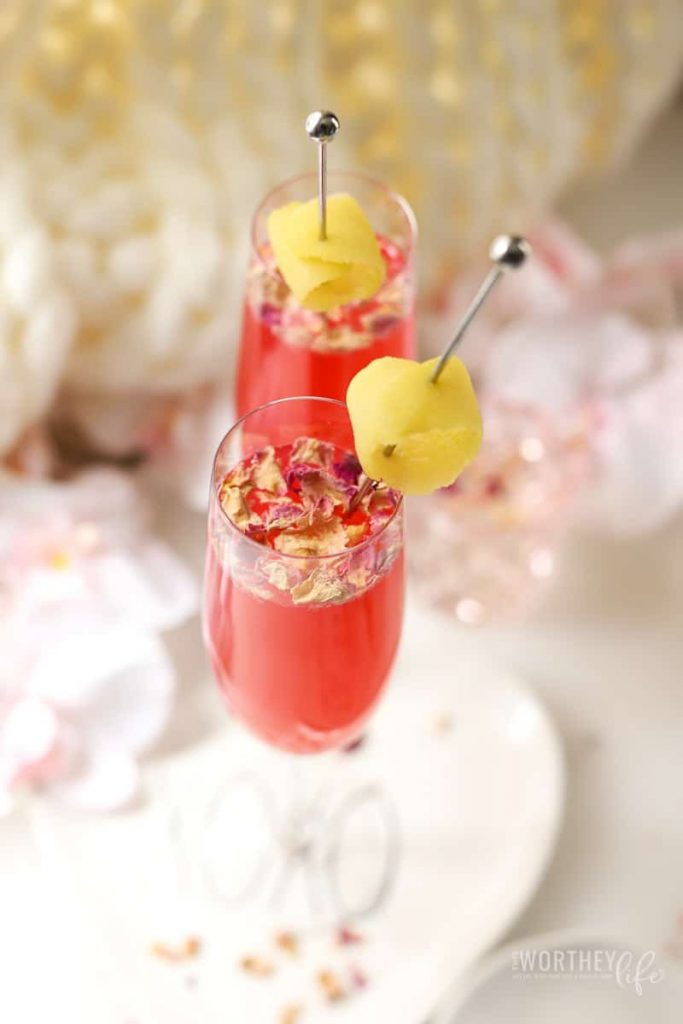 The Rose Pink Ginger Mocktail
Ingredients:
1/2 ounce raspberry simple syrup
1 1/2 ounce grapefruit soda
1 1/2 ounce pink ginger soda
top with aromatic tonic water
garnish with a pinch of dried rose petals
garnish with a lemon peel on a cocktail stick
Directions:
Add the raspberry simple syrup to the bottom of the champagne flute, next add the grapefruit soda and ginger soda.
Top with the aromatic tonic water, add a pinch of dried rose petals.
Garnish with a circle of fresh lemon peep threaded with a cocktail stick.
Serve.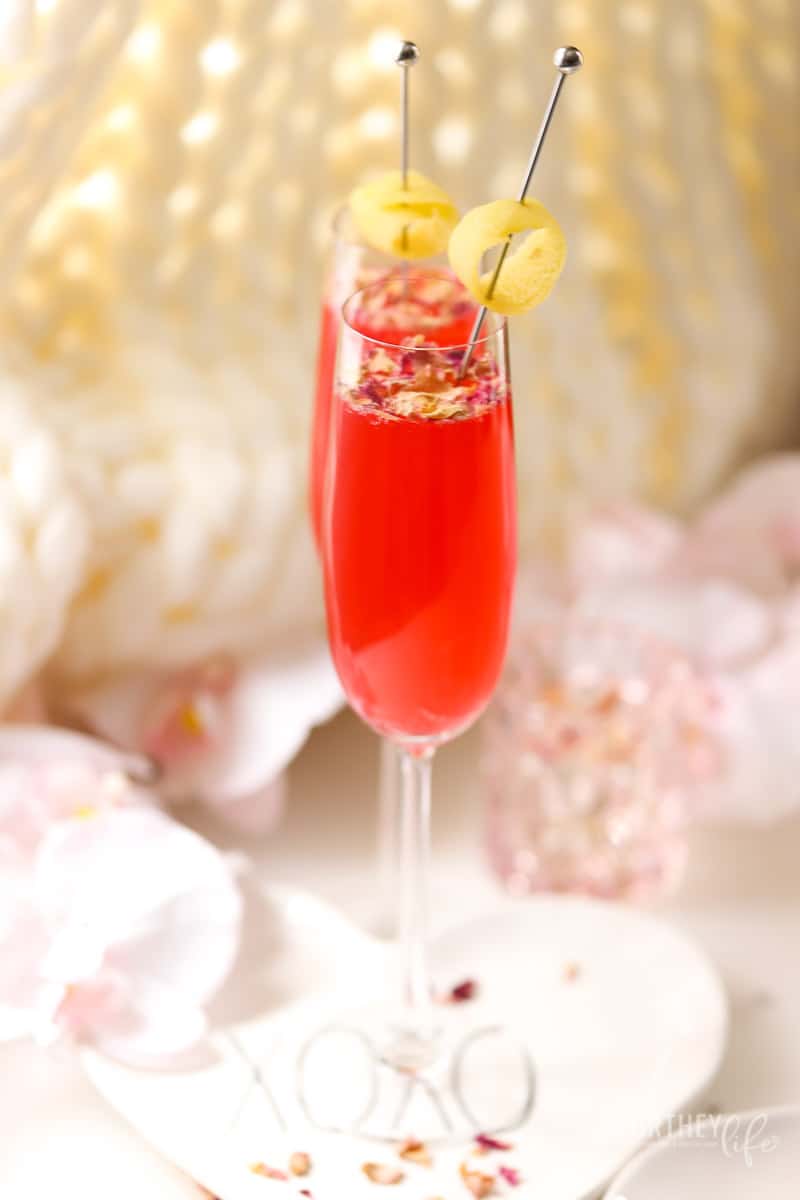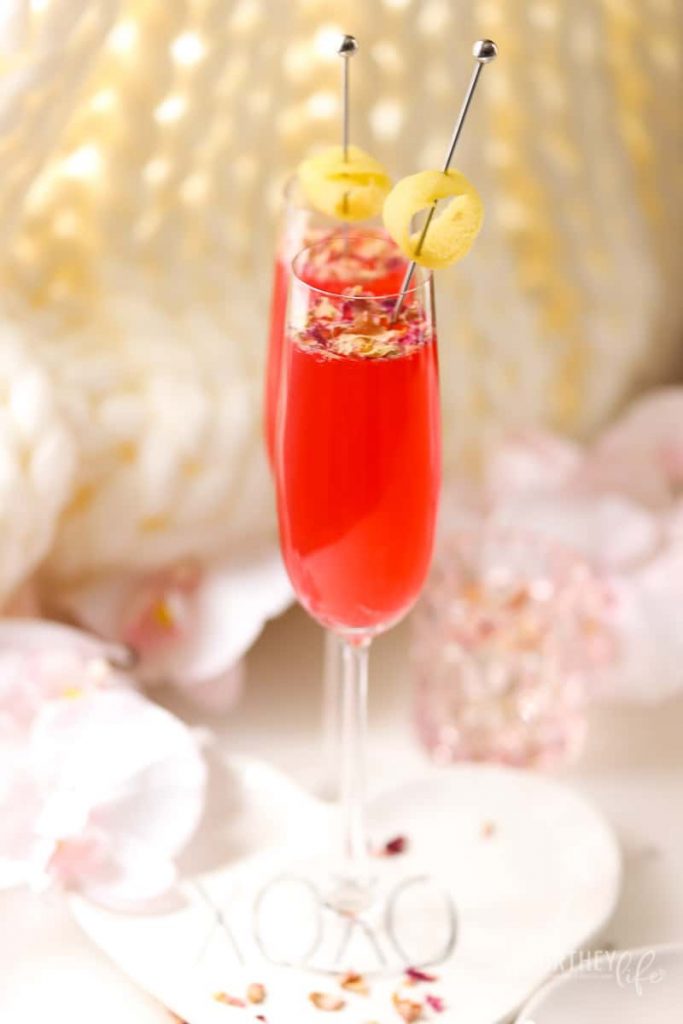 Let's raise a chilled and refreshingly delicious glass to Valentine's Day and your loved one. Cheers!