The kids are going to love these Santa's Elves Free Activity Packet. It's pages full of fun holiday entertainment that they can easily do!
Instead of spending their time on electronics or other things, they can spend their time playing fun games and using their minds, too!
Make sure to check out my 50+ Free Christmas Printables for Happy & Merry Holiday Fun for even more fun printable ideas.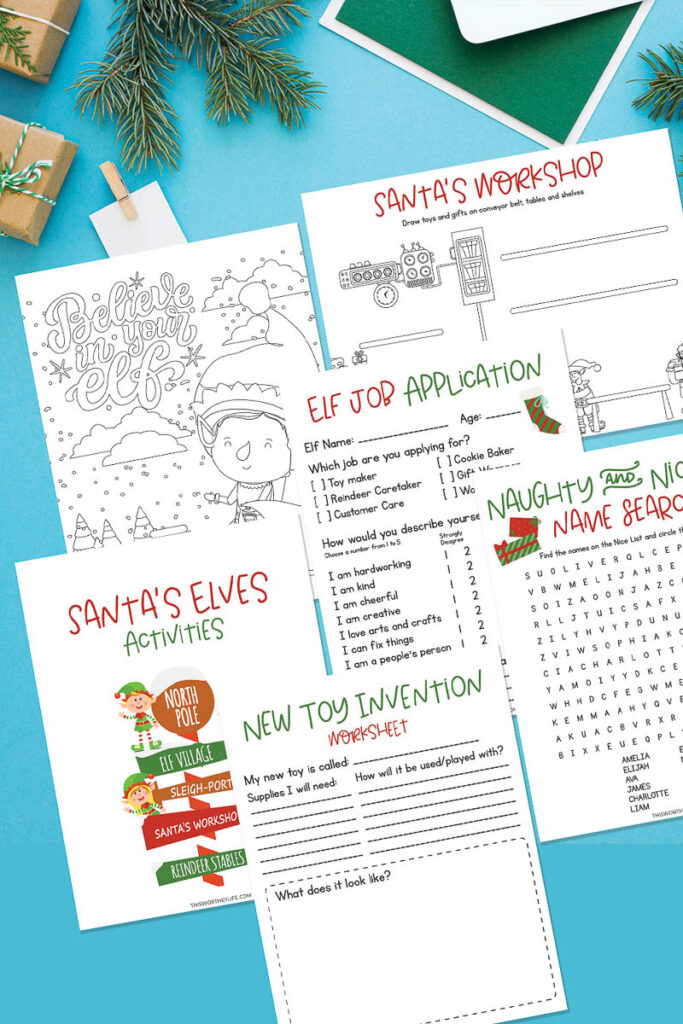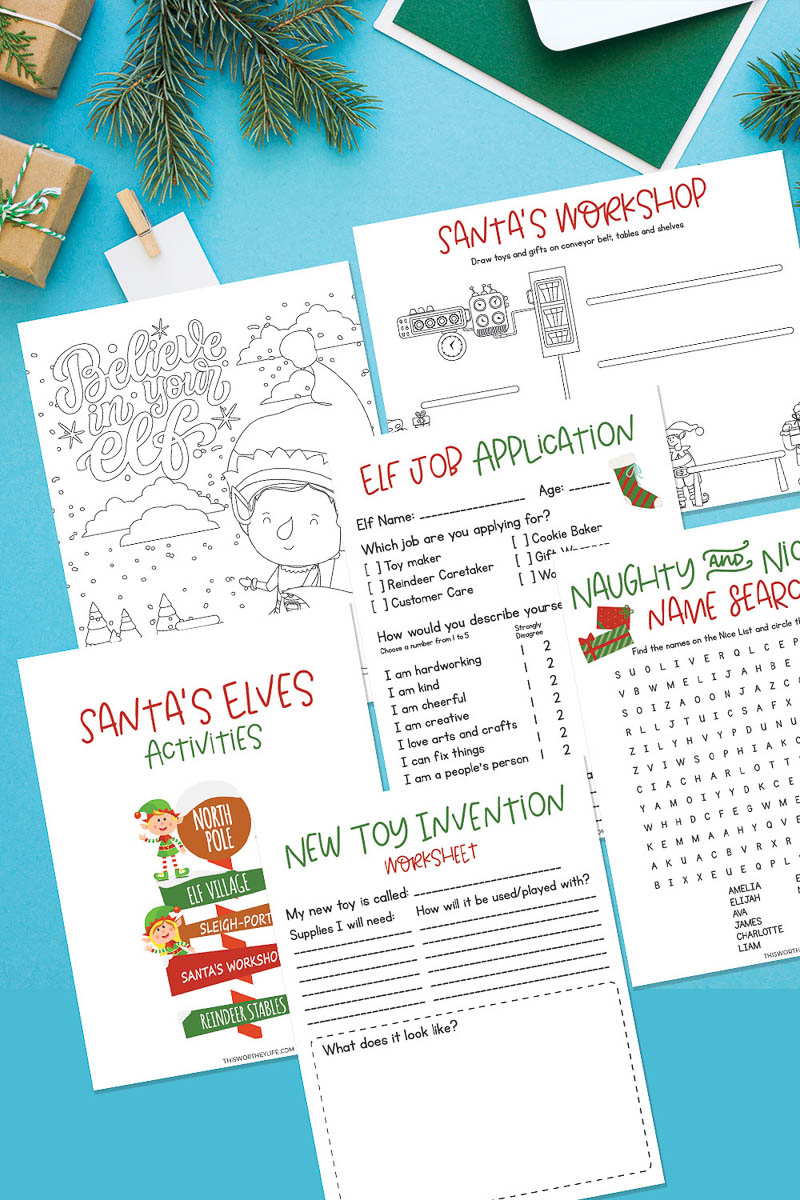 Santa's Elves Free Activity Packet
This printable packet is just a ton of fun for Christmas.
Since the kids love Santa and know that the elves are big helpers, it just makes sense that they're combined for Santa's Workshop!
Not only can you print these off for all of the kids, but they'll be able to work through them all on their own.
These are great to use during trips or while the energy is high and waiting for more holiday fun.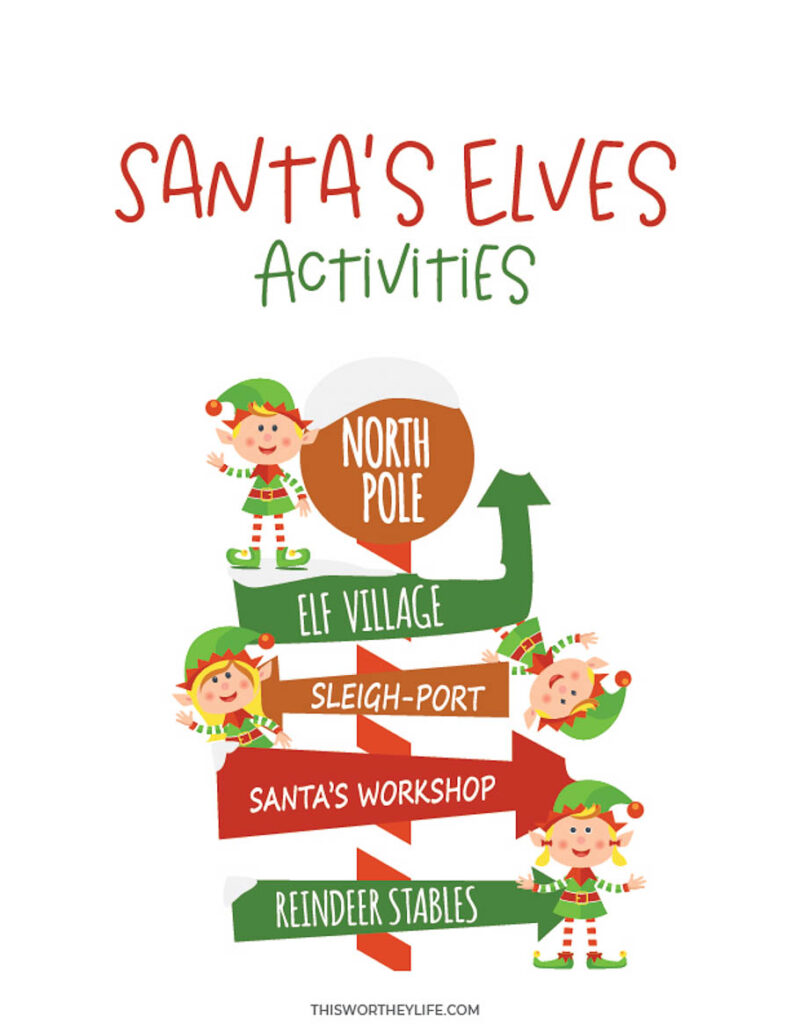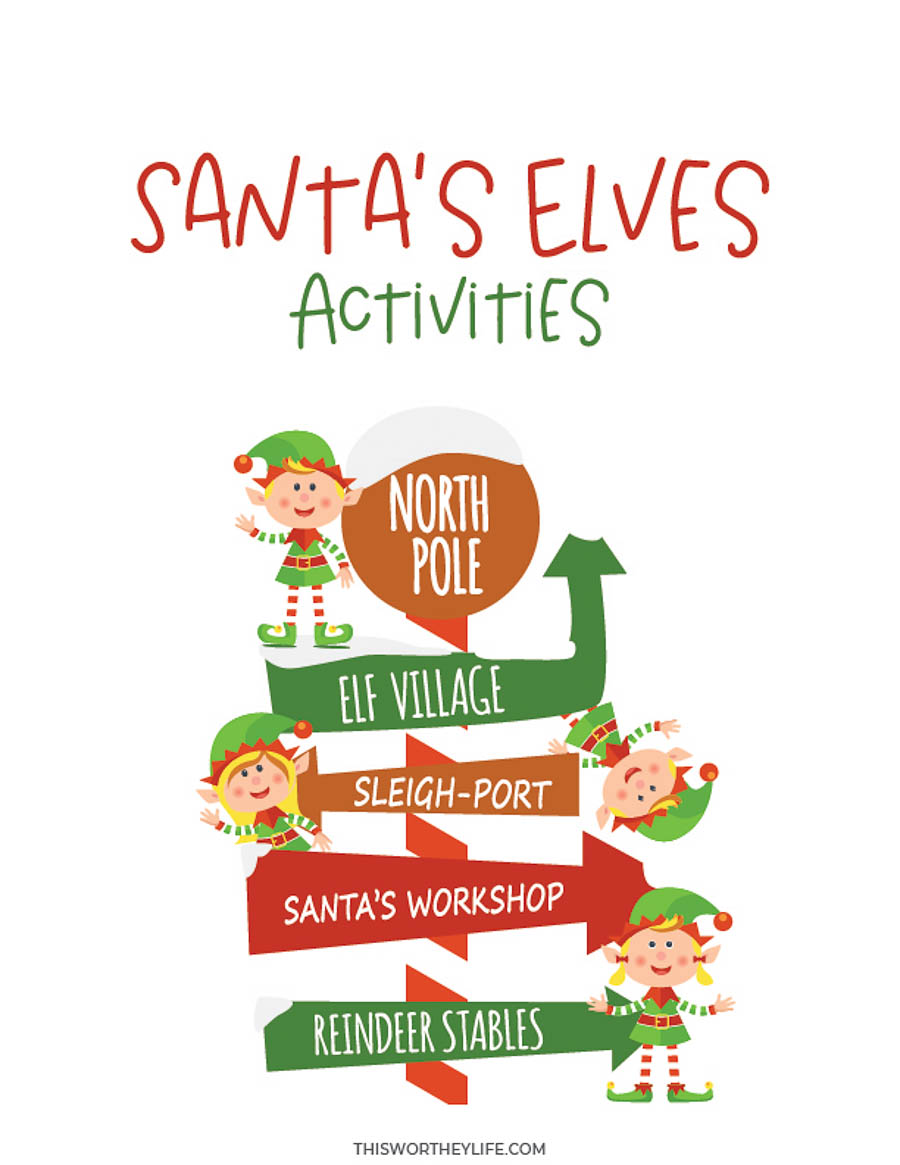 What is included in this packet of holiday fun?
Elves coloring pages are part of this packet, but there is much more to do!
Elf Job Application
Word Search
Coloring Pages
Santa's Workshop
New Toy Invention Sheet
I told you that these pages were full of fun! They can color and create and then talk about what they did!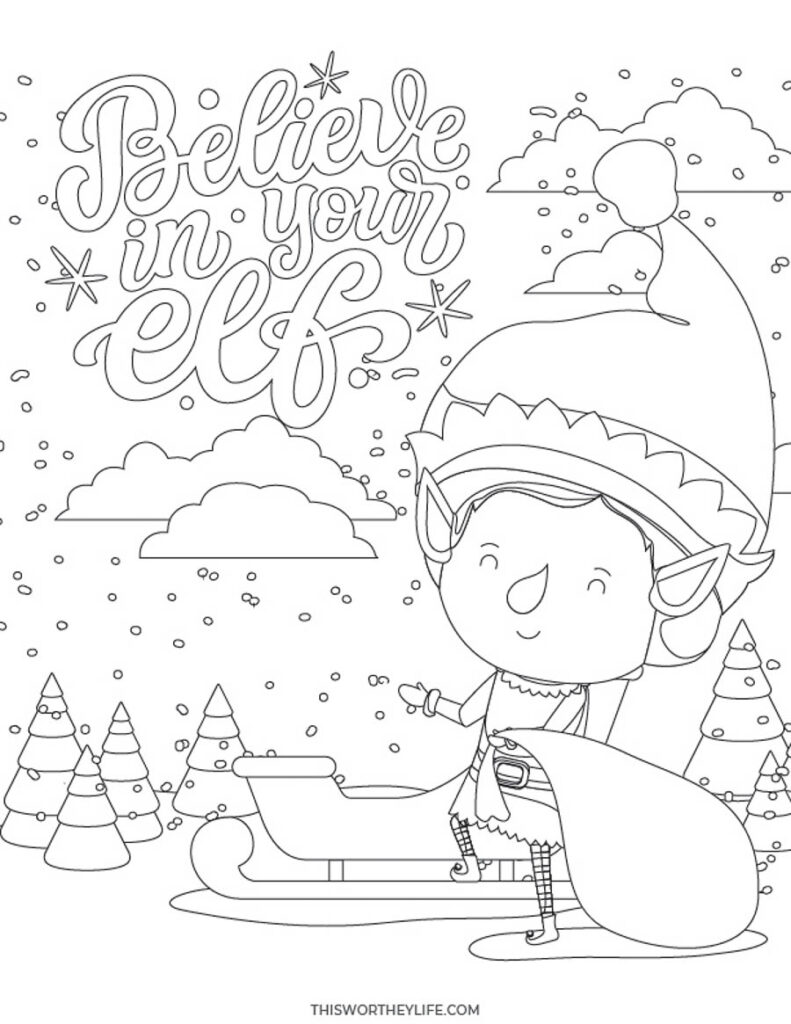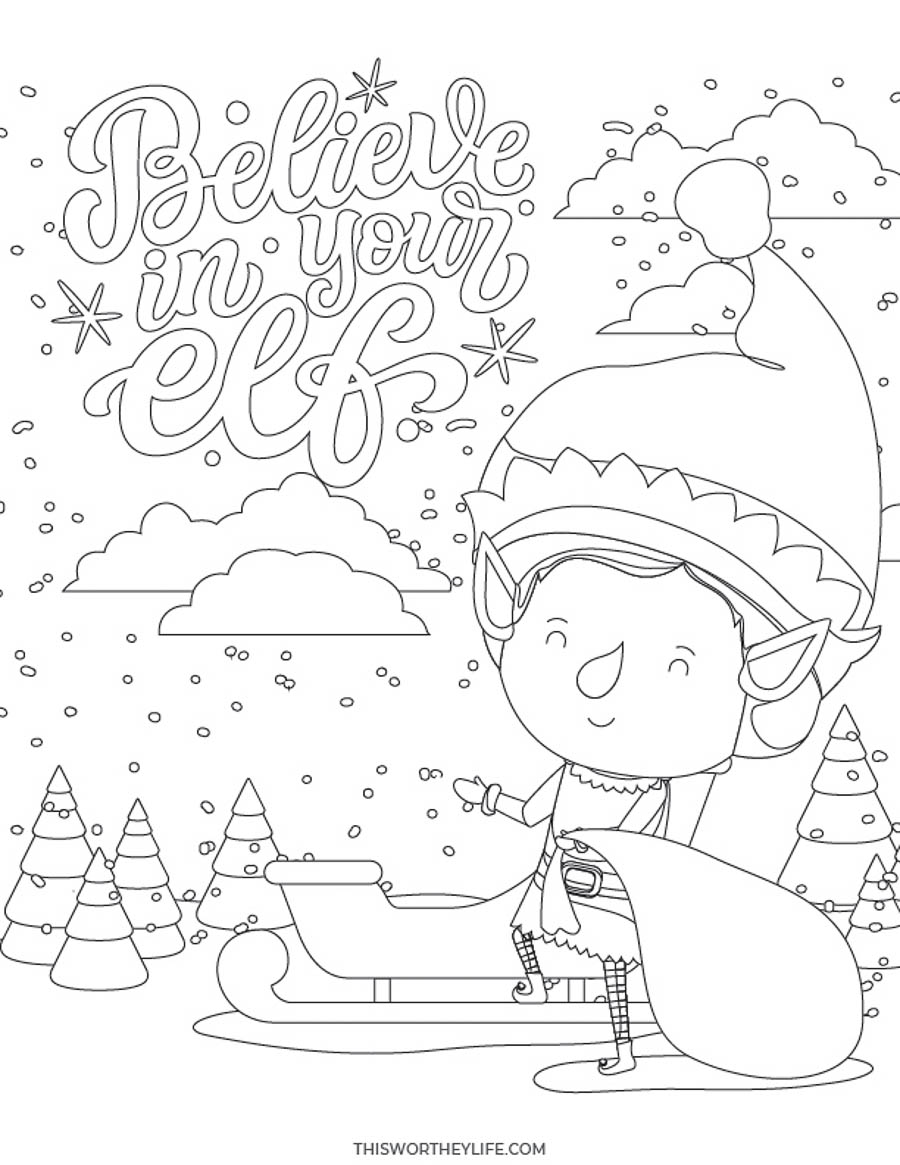 Tips for using this fun Christmas printable
I love using printables because it gives the kids several options. Printables are meant to be done and used whenever they want to, so it makes sense to have them printed and ready for the kids.
I also love that the kids can use this printable any way that they want. If they want to start with coloring, they can. If they're going to start by creating a super cool toy idea, get that creativity flowing and start there!
There are so many fun options for the why and how of this printable that the kids will love sitting down and working on this at their own pace.
This would also be super fun to have tucked at the top of their stockings so they can do a little bit of learning and fun on Christmas Day while waiting for breakfast or dinner.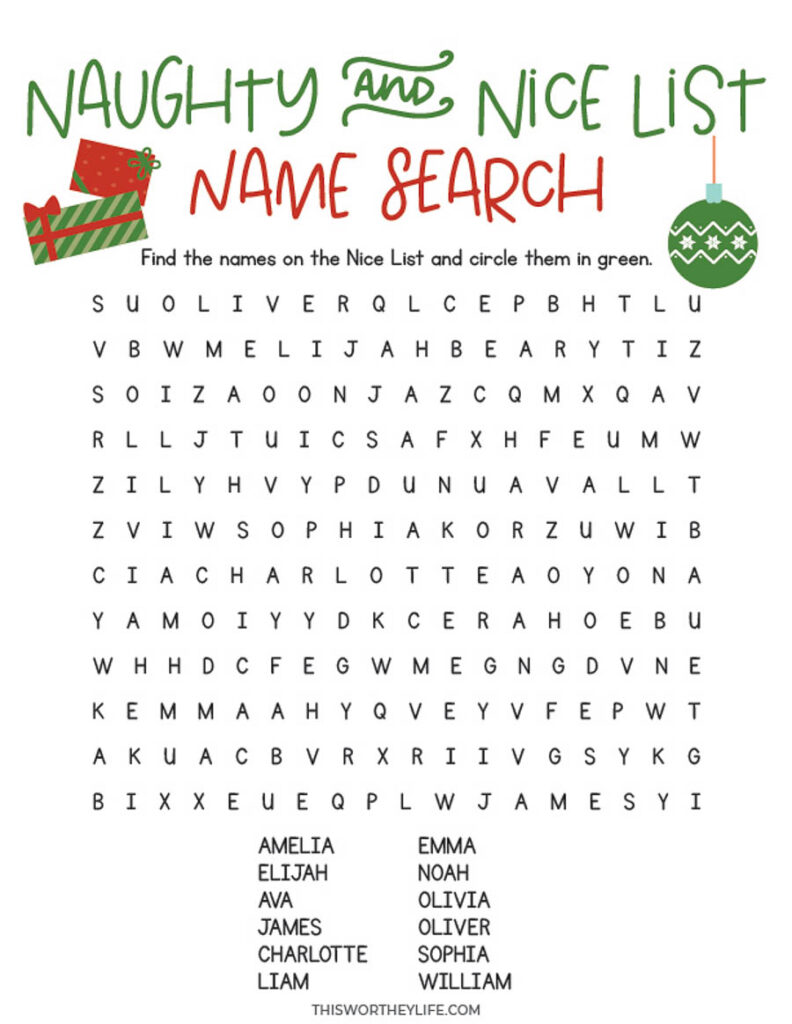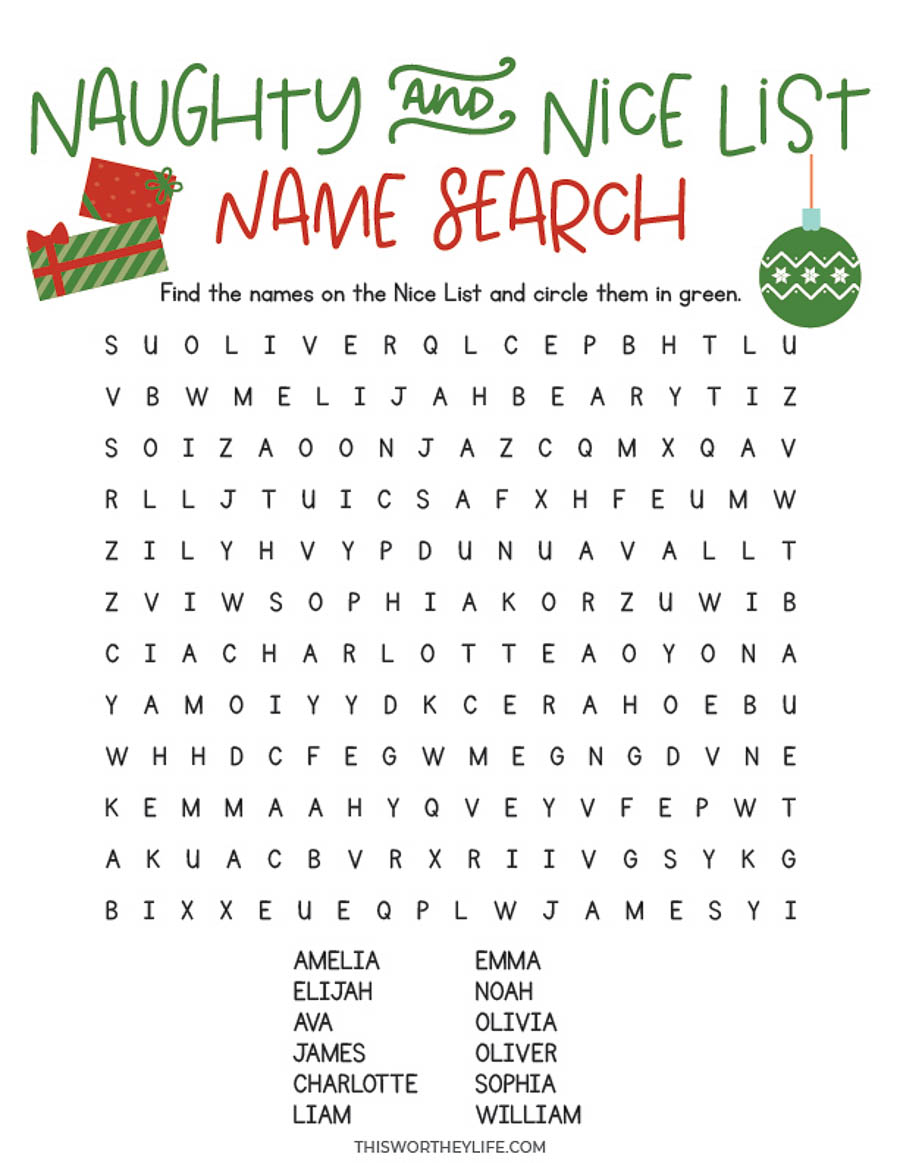 Make it in an Elf on the Shelf Idea!
If you are doing Elf on the Shelf this year, this is an idea you can do one night during the month of December. Print this packet out, and have your child's Elf "leave it" on the table for your child(ren).
Don't forget to get your free Santa and Elf Printable below!
Just click, print, and let the creative fun start! Great to do as a family fun holiday activity, too!
Happy Holidays!
More Fun Christmas Ideas