As the school lists start trickling in, you may be looking for ways to find extra cash. We're sharing tips on saving coins to use for school expenses and other ways to earn extra cash fast. This post is sponsored by Coinstar.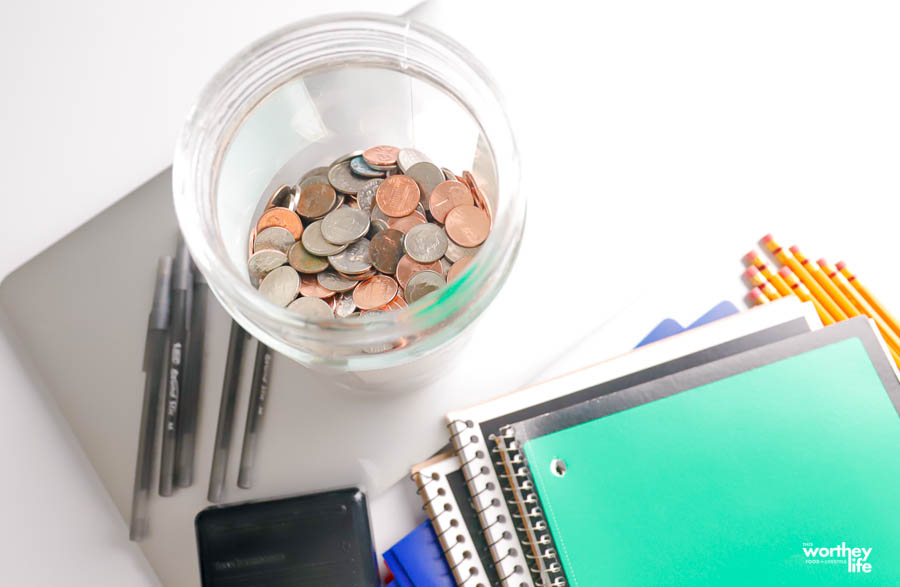 Saving Coins To Use For School Expenses
We're in another back-to-school season, and I'm still wondering how did we get through summer so quickly. As we head into the 2021 school season, there will be a few firsts for our family. The twins will be starting college in the fall, and Zayd'n will be heading to his second year in high school, but for the first time in person.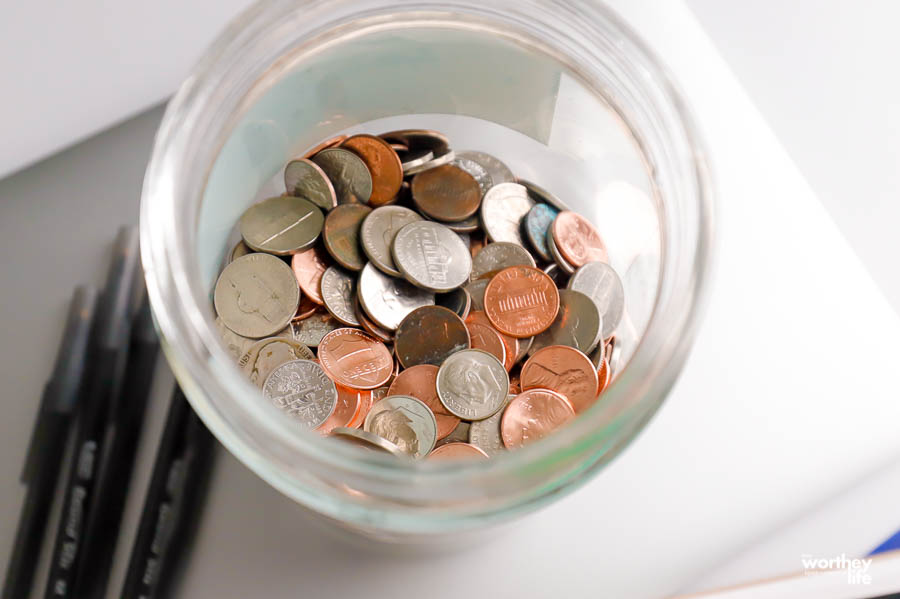 We're starting to gather everything we need for Zayd'n to have a successful year of high school. One thing is for sure, high school expenses can quickly add up. And then there's the latest style clothes + must-have sneakers we'll have to add to our growing list. We've given the boys an allowance for the last few years and let them shop for their school clothes. Not only does this get me out of buying clothes they may not wear, but it also teaches them budgeting skills and how to make their money stretch.
Over the last year, we've noticed the trend in everyday essentials increasing in cost. From our grocery bill to household essentials, the prices have gone up. Like many parents, I'm looking for ways to save money and find unexpected ways to earn cash for school expenses. In a recent survey by Coinstar, 61% of parents are expecting back-to-school expenses to be higher than pre-pandemic costs, and 70% said they plan to or are considering cashing in spare change to help cover back-to-school expenses… great idea!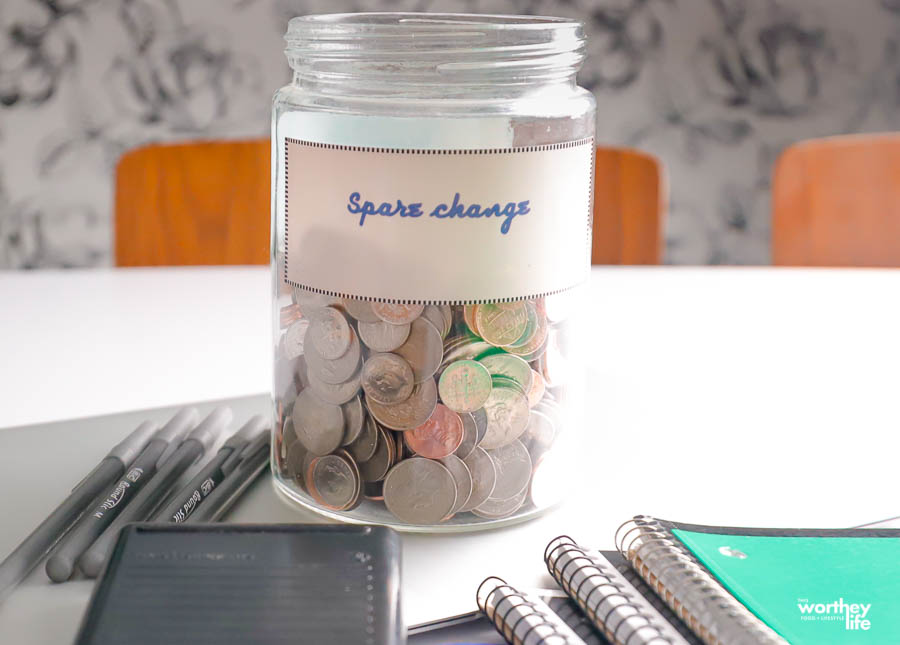 Saving coins start by looking around your house
Maybe you don't have the time to take on an extra side hustle or are crafty enough to sell items online. One of the first things we do in our house when we need to come up with additional cash is to take an empty jar and walk around the house looking for loose coins.
Zayd'n keeps a glass bowl in his room and drops all the coins he gets from work. Over time, that change adds up. Earlier this year, between the change and the dollars from his tips and side hustles, he saved over $100.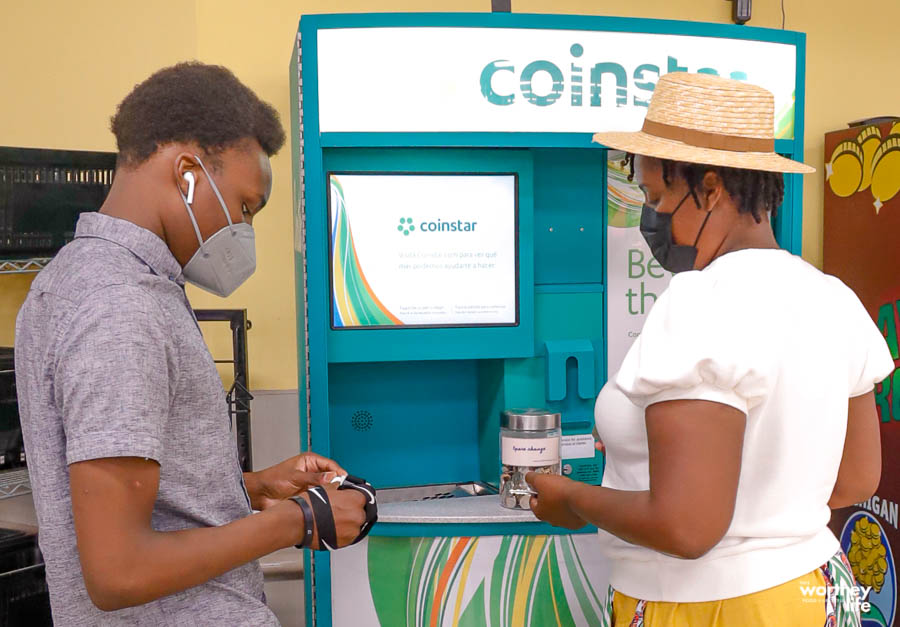 Once we've gone through the house to collect loose change, we take it to a Coinstar kiosk. Coinstar offers three options: turn your loose change into cash, no fee eGift Cards, or charity donations.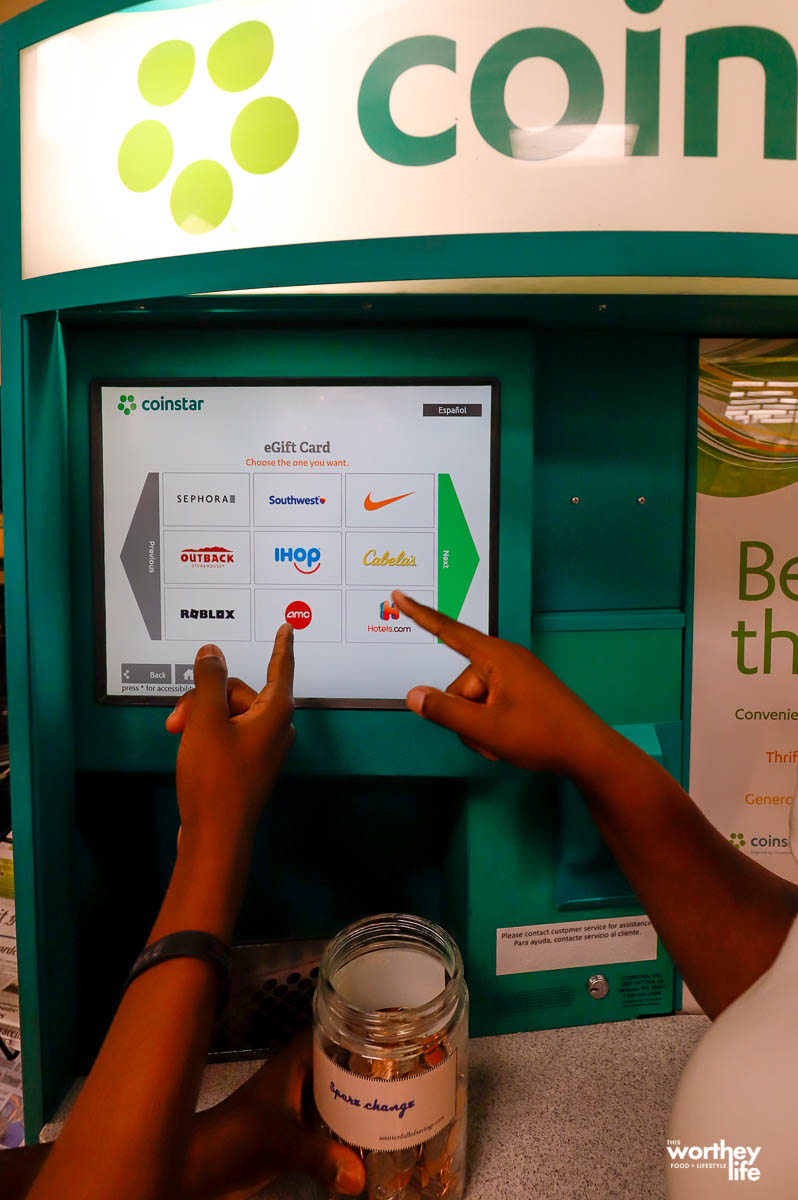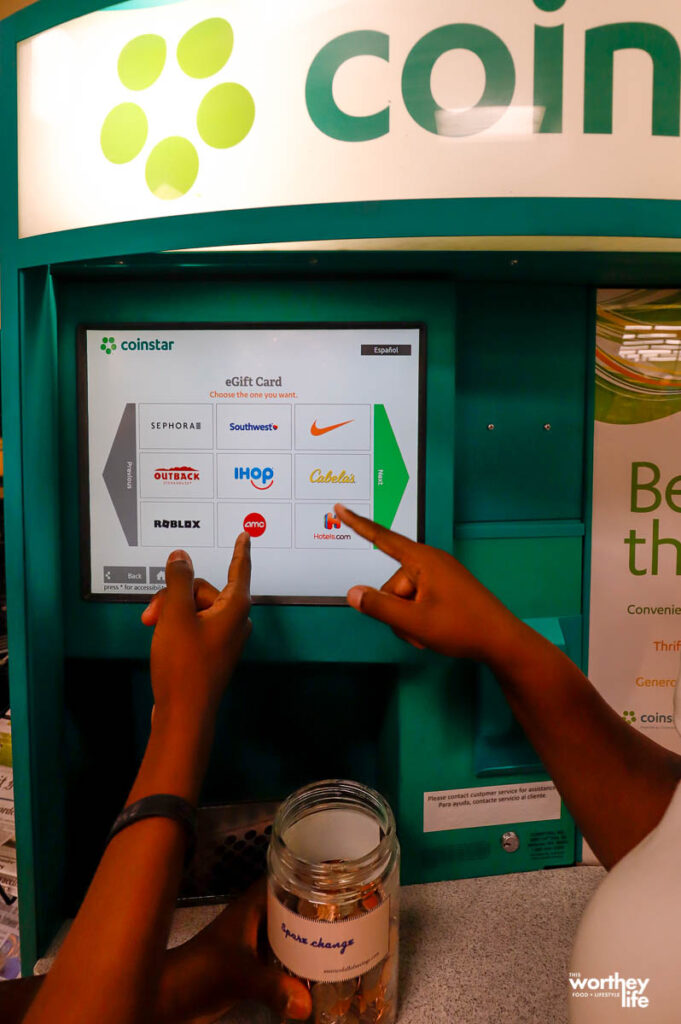 When you opt for an eGift Card, there is no fee, and there are many relatable gift card options. If you're looking at using the loose change to buy school clothes, Coinstar offers eGift Cards to clothing stores. You will also find eGift Card options for restaurants, entertainment, home improvement, travel, and more.
You can also decide to get cash, but keep in mind there is a small fee. (may vary by location)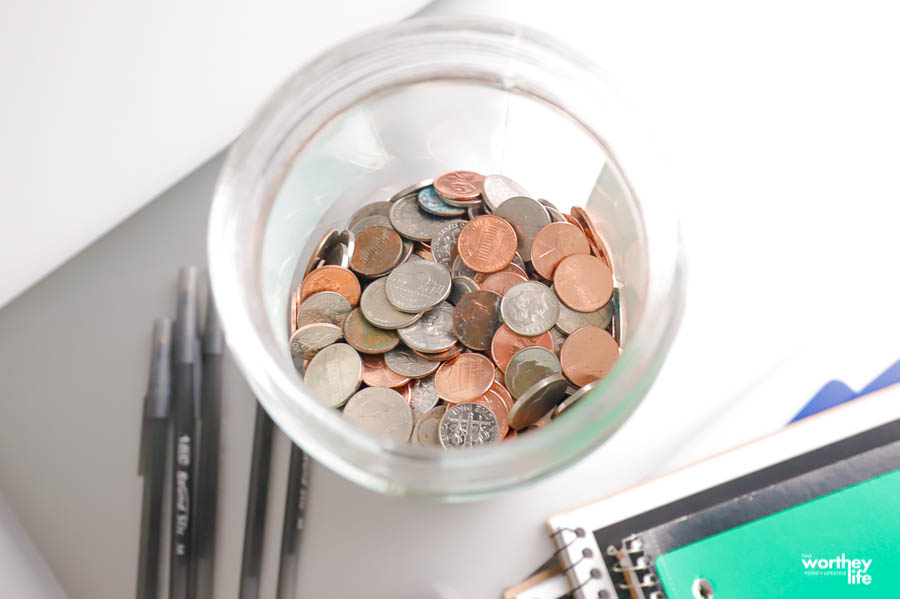 17 locations for finding coins:
Look under cushions.
Clean out your purses and wallets.
Check the change holder in your car.
Check pants + dress pockets. (don't forget to look in coat pockets)
Desk Drawers
Purses + bags
Old greeting cards
Piggy Banks
Top of refrigerator
The washer + dryer
Outside (around sitting areas, sidewalks)
Junk drawers
Dressers + shelves
Open jars or decorative bottles (you may be surprised by the amount of change found in there)
Got kids? Check their toy boxes and under their beds
Don't forget to check under the seats in the car(s)
Work outside the home? Check your workstation for loose change.

Ways to make extra money for school expenses
Have a yard sale. In-person or virtually. Go through clothes, appliances, or items just sitting in the garage and organize them to have a yard sale. I prefer to sell virtually. My favorite places to sell items are through the Facebook marketplace, eBay, or the Mercari app. The average family yard sale makes $450-$500 in a single day.
Freelance your skills. If you are a wizard with words, offer your services as a freelance editor. If you're creative and love to design posters, logos, etc., you can make quite a bit of money. Advertise your services in social media groups that include writers.
Return unused items. I am notorious for having returned items just sitting on the closet floor or my trunk for weeks at a time. Look around your house to see what items need to be returned and return them asap. Be sure to check the store's return policy to make sure you meet the return guidelines.
Trade-in old electronics. Do you have old cell phones or tablets stuffed in a junk drawer? There are several online sites, second-hand stores, and kiosks where you can drop your phone off for cash.
Sell your clothes to a consignment shop. Stores such as Once Upon a Child or Plato's Closet are perfect for getting cash for your gently used clothing.
Crafty? If you love to sew, knit, love DIY projects, and have unique craft ideas, there is a market out there willing to buy whatever you make. Sell your craft items at craft shows or online. I have quite a few friends that make crafts, and they are close to making a full-time living from their creativity.
Donate Plasma. Check out local centers where you can donate plasma. You can easily make $45-$80 per donation.
Do you have scrap or metal? Google the closest scrap yard and haul that crap in. If you have bigger items, they may be willing to come out and pick them up.
Drive for Uber or other rideshare programs, including food delivery services. This is one of the easiest ways to make extra cash in today's economy. I have quite a few friends doing Doordash and making anywhere from $500-$1000 per week. If you meet the requirements, consider signing up for one of the services to make extra cash for school expenses.
Many of the places shared above to earn extra may result in having extra coins. Save those coins in a jar and once you've filled it up, cash it in at the nearest Coinstar kiosk. Be sure to check out our school list for high schoolers to see what school expenses your kids may need.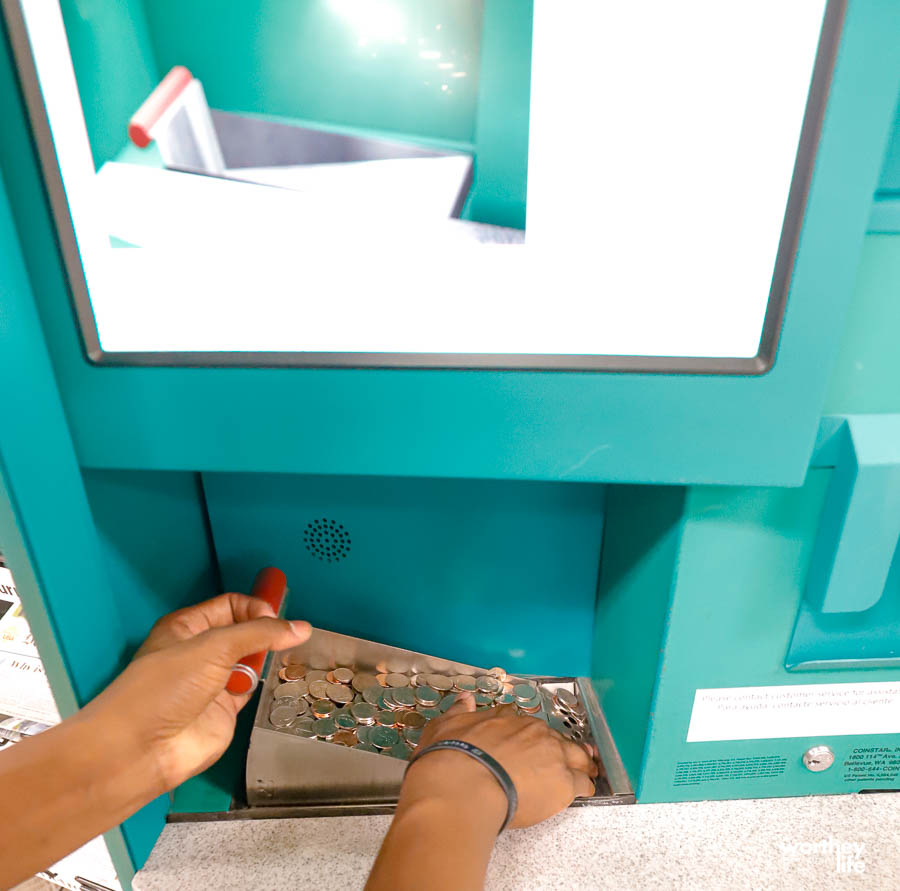 The convenience of using Coinstar
We like using Coinstar because of the convenience of not having to roll coins to take them to the bank. And they have kiosks stationed everywhere, allowing you to cash in your coins no matter the time or the day of the week.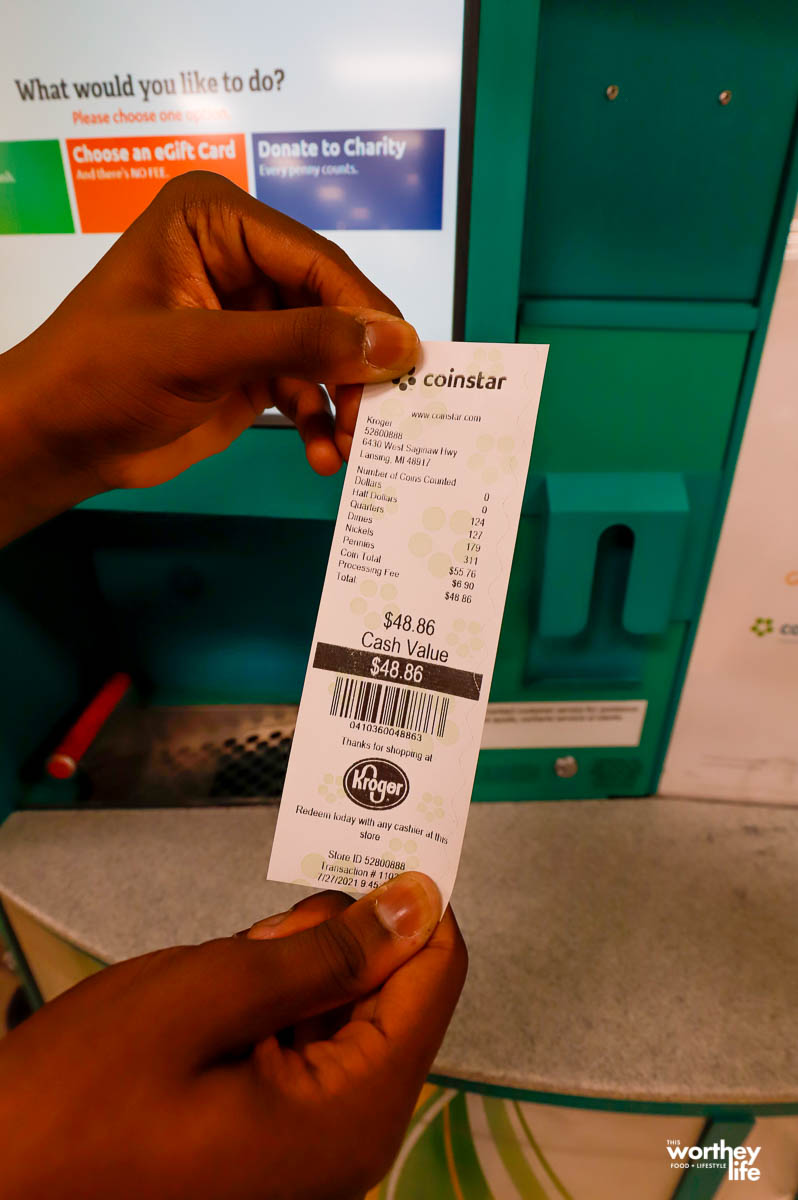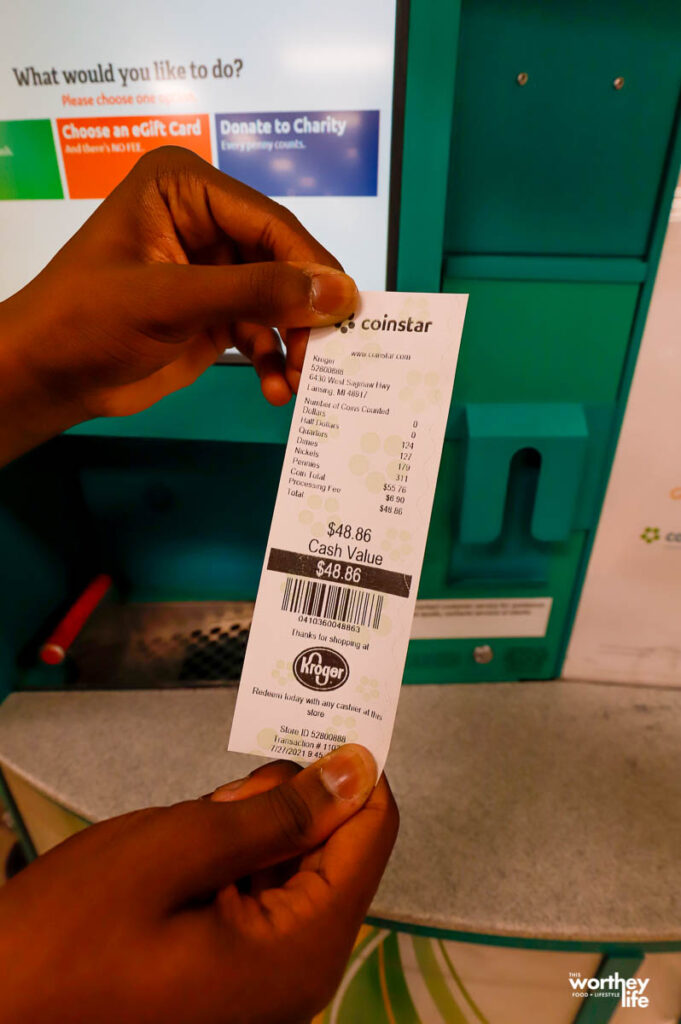 Last night we cashed in just under $50 at our nearest Coinstar. Now it's time for you to grab a jar and walk around your home and car looking for coins. You may just be surprised with the amount of cash just sitting around your house. Once you've collected it all, head to your nearest Coinstar and trade those coins for cash or an eGift Card.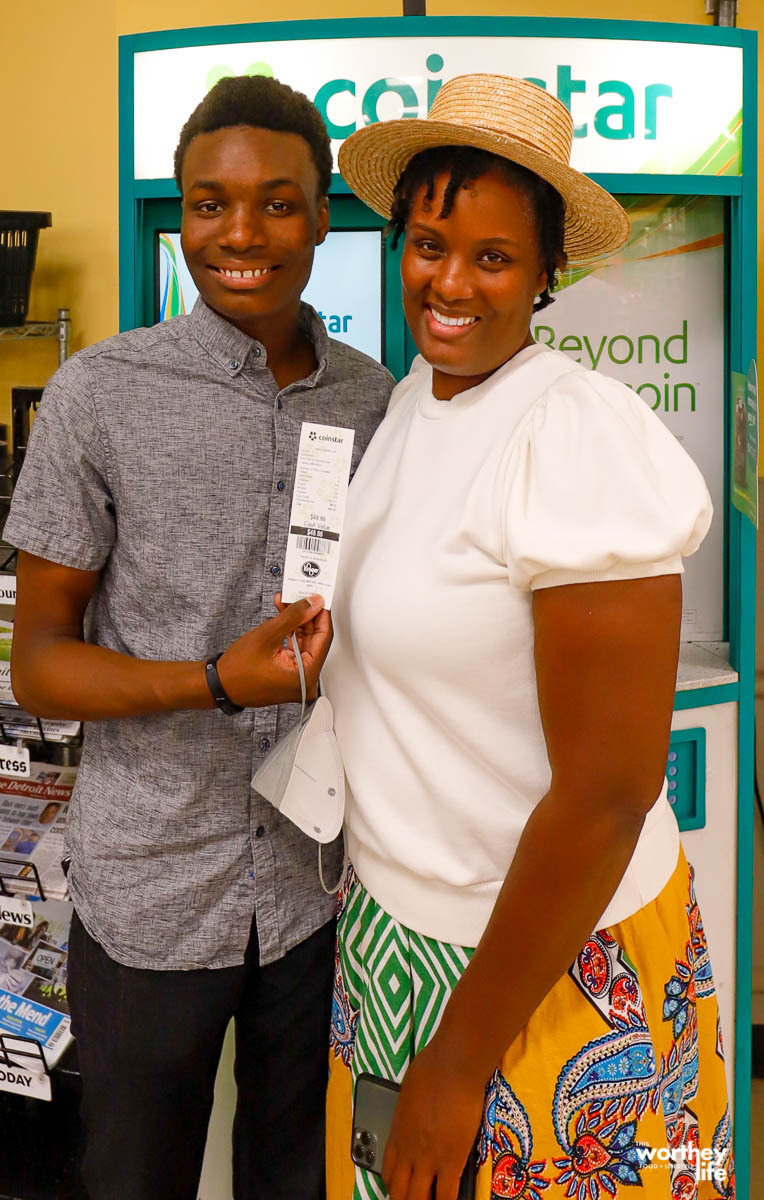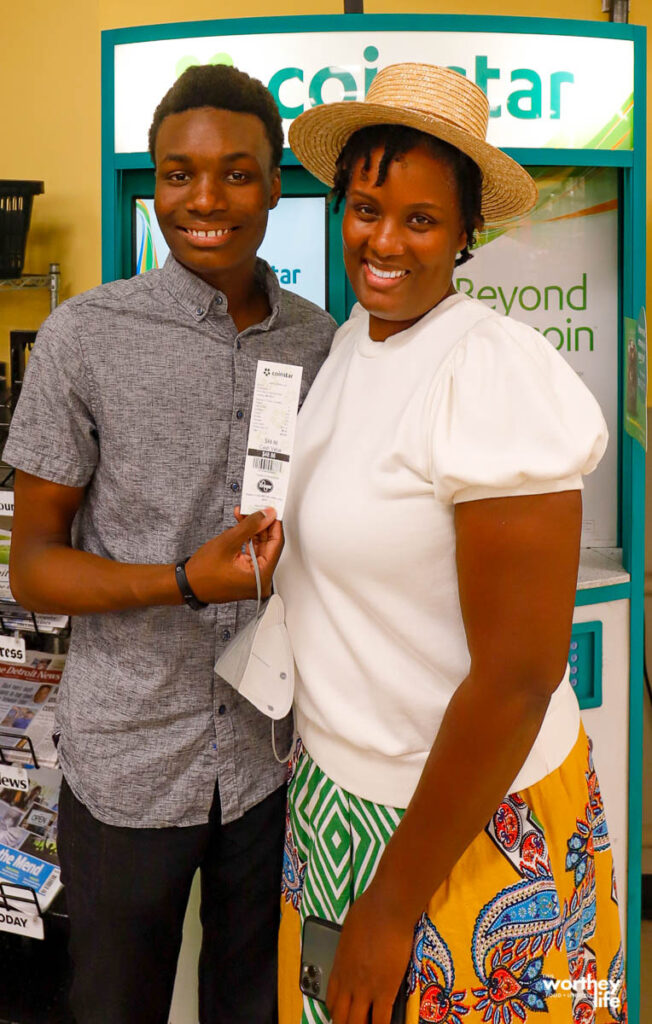 Use the kiosk finder to find a Coinstar near you. And come back and let us know how much change you found!