We're sharing how we put together this super easy Summer Pie Party idea, as well as the best, frozen dessert. Thank you Edwards® Desserts for sponsoring this post. Head to the frozen desserts aisle of your grocery store to pick up your favorite Edwards pie!

Tips On Hosting A Summer Pie Party
The summer months are slipping by, but we can't end summer without throwing a pie party. A pie party is a party where the main focus is all about pie, and since it's summer the most coveted pies are frozen ice cream pies. Who doesn't like cool, refreshing, sweet, and delicious frozen pies? For our latest pie party, we got a little help from our friends over at Edwards® Desserts.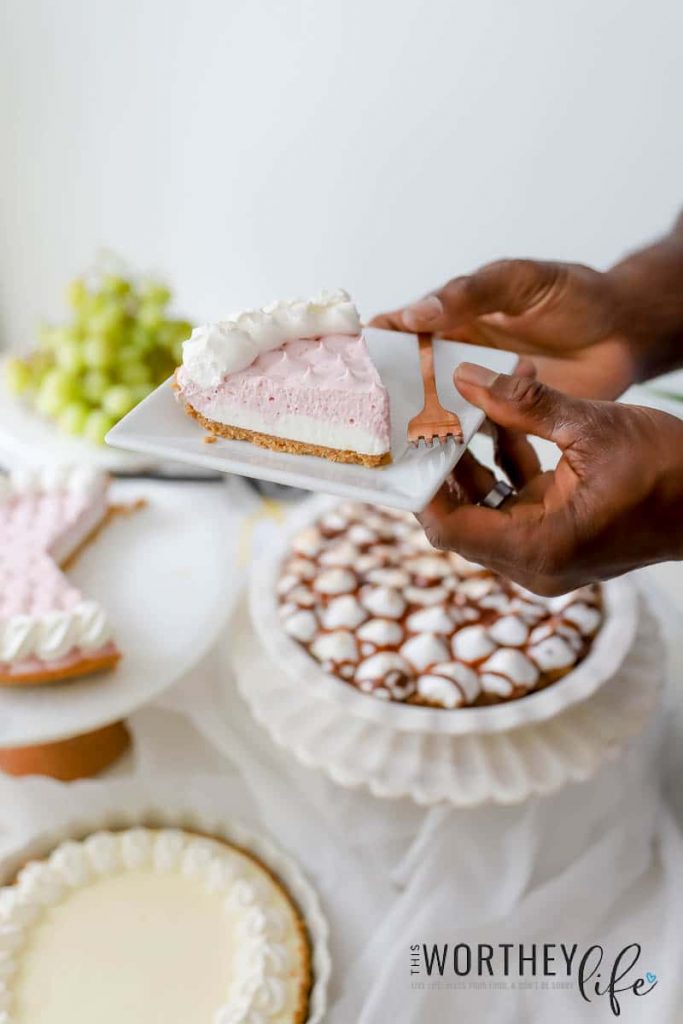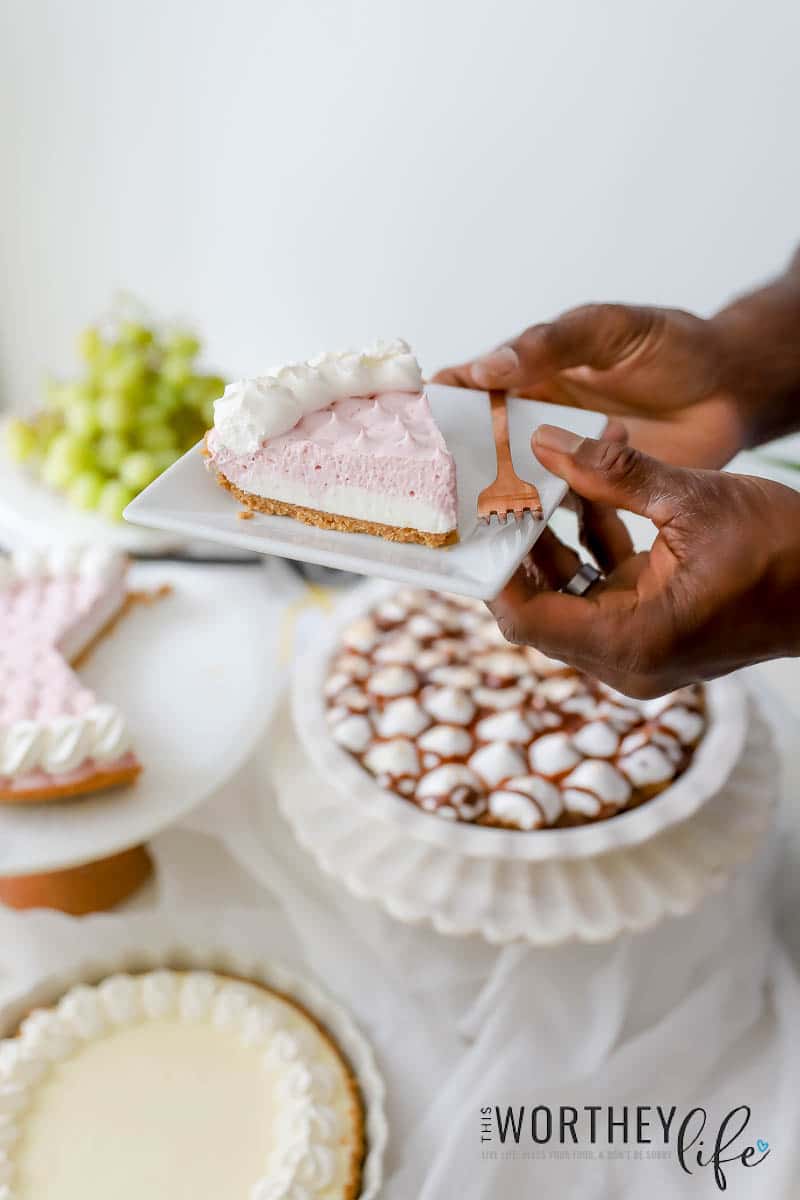 Here are a few things you want to keep in mind when hosting your own pie party. When putting together the menu for your party, whether formal, semi-casual or totally dressed down, you have to plan, plan, and plan. And to keep things on track we suggest creating a pre-party checklist.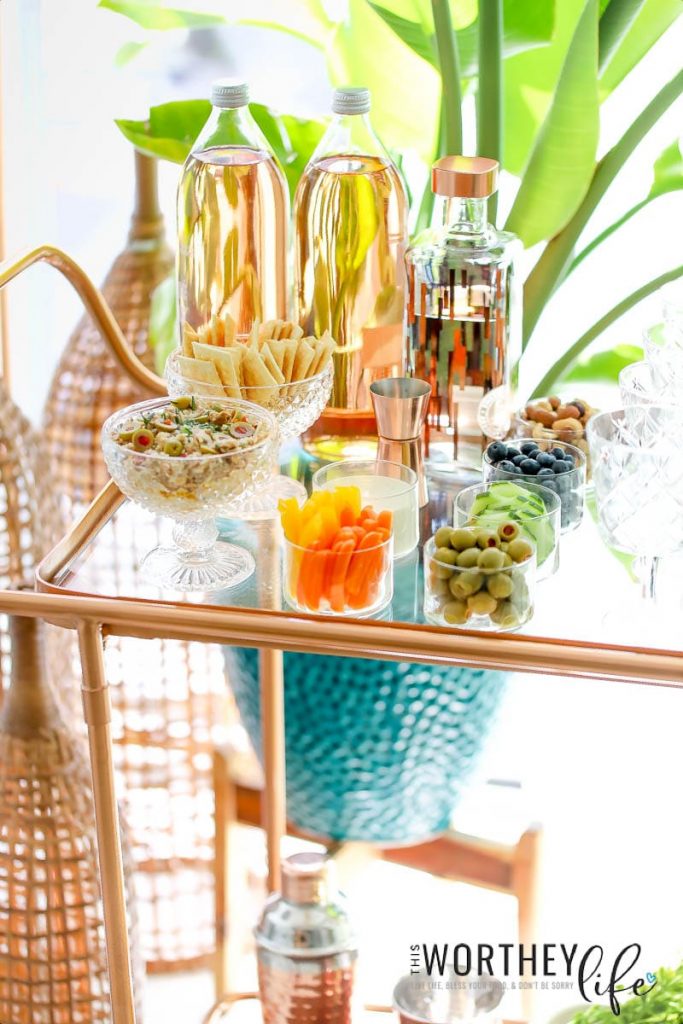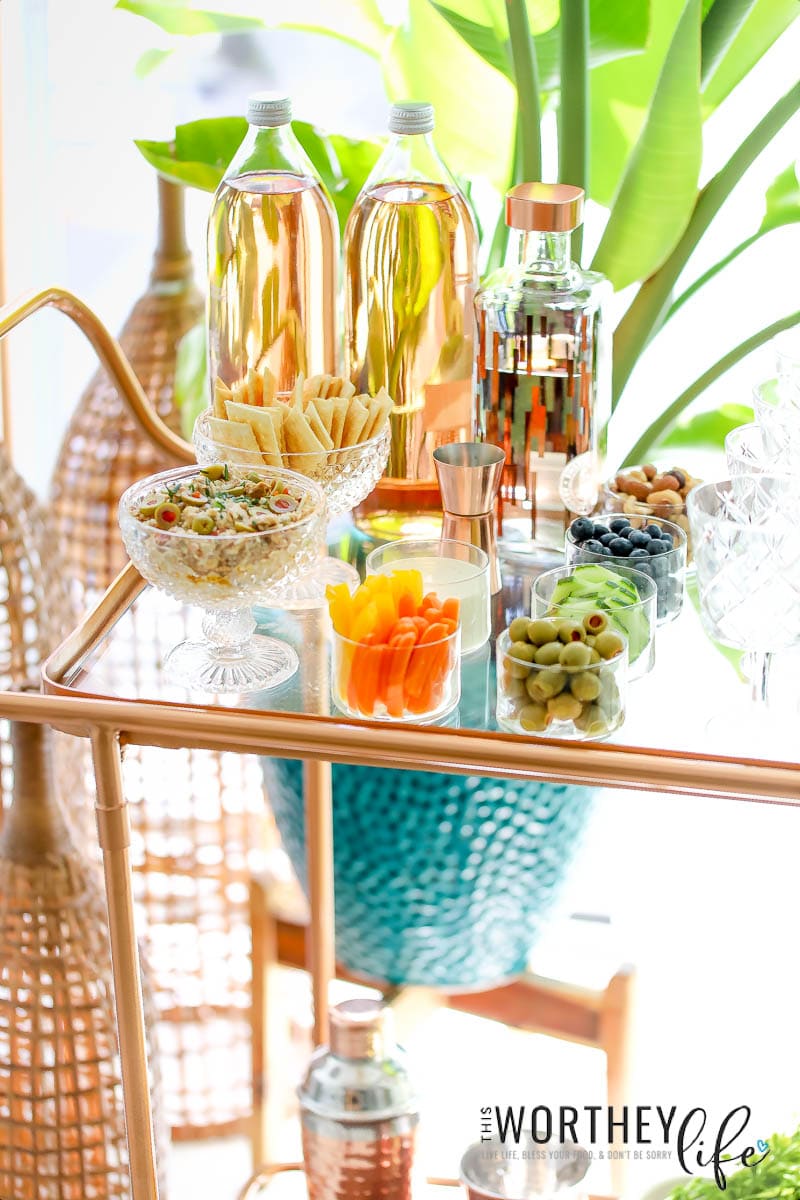 Here, we are sharing our Essential Summer Pie Party Top Four Party Tips. We're laying it all out for you and if you follow along step-by-step you'll be throwing your very own summer pie party. Now, let's get to it. Are you ready to have some delicious fun?

The Right Vibe
Determining the vibe of your party will go a long way to ensuring your party meets your expectations. As the host, you get to create the kind of vibe you want. Think chill, upbeat, welcoming, and fun. And it doesn't matter if you're pulling off a party that's theme related, classy, formal, semi-formal, or come as you are. You set the mood by paying attention to things like lighting, décor, tableware, beverages, food, and right down to the music playlist.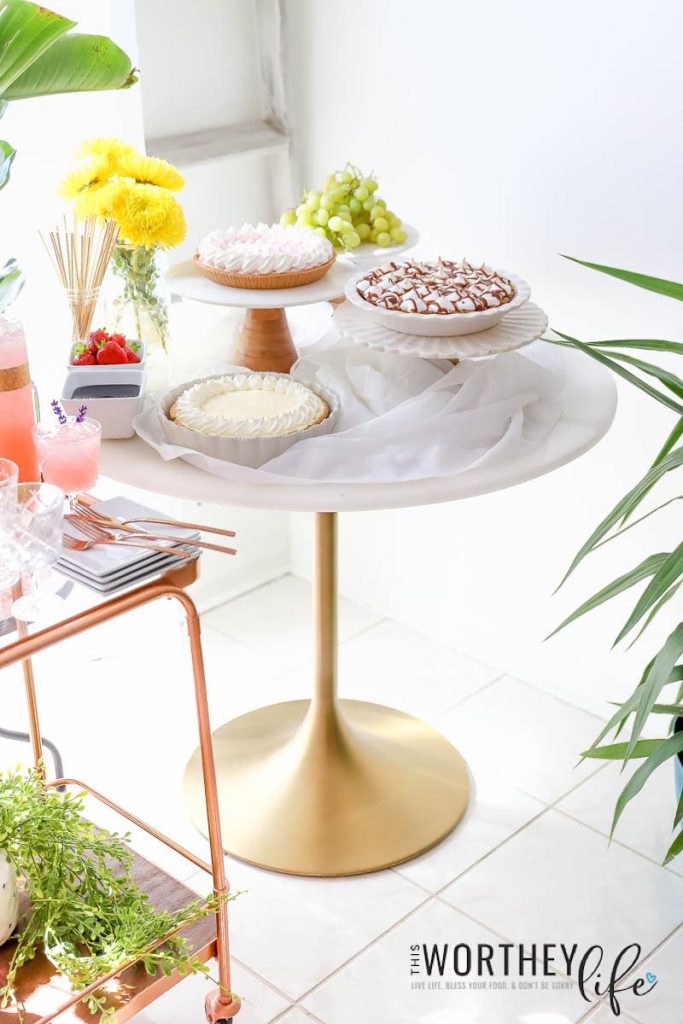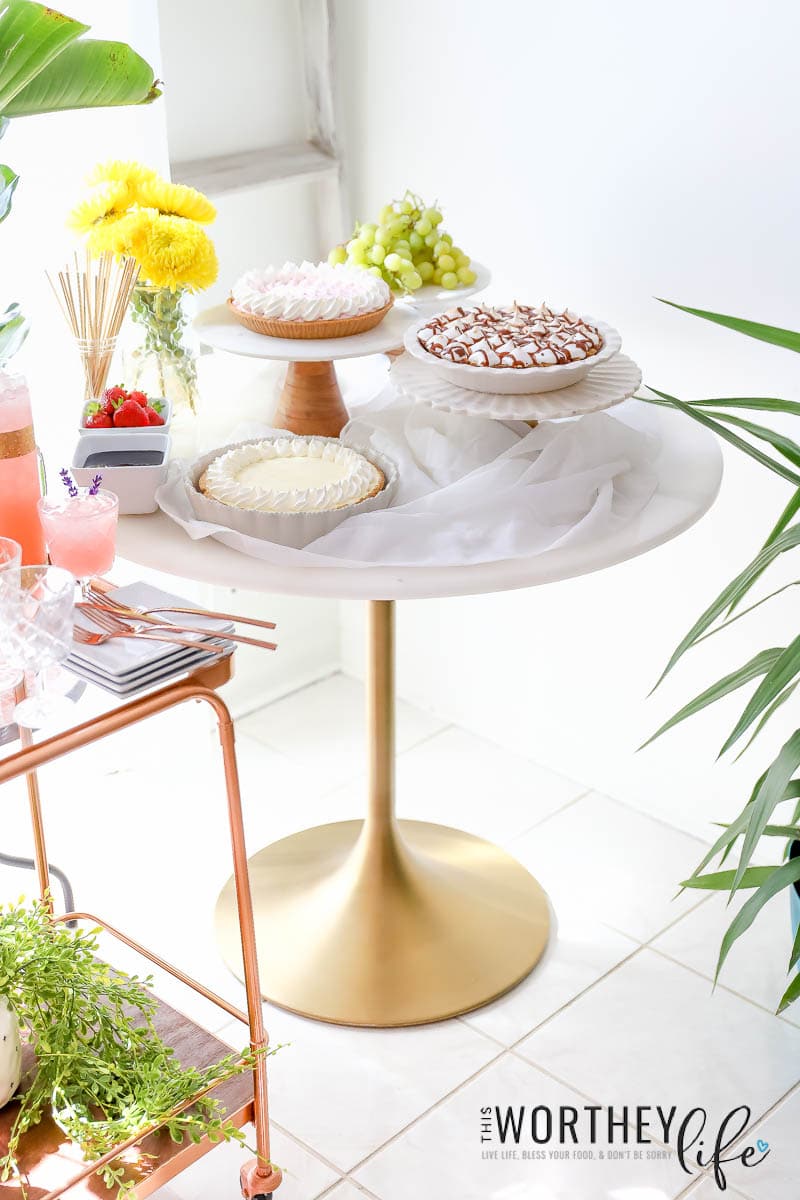 Décor
It is often said, "We eat with our eyes!" Well, the same goes for creating the perfect party look. Add splashes of color; color can affect mood and since this is a summer party choosing brilliant colors like yellows, aqua blues, or even pastel colors make a big difference. For our summertime pie party, we chose a space that was well-lit with lots of white surfaces and natural light. Our space is bright and airy and adding pops of color went a long way in regards to setting a buoyant party vibe. We also chose items that were modern, sleek, elegant but not overstated.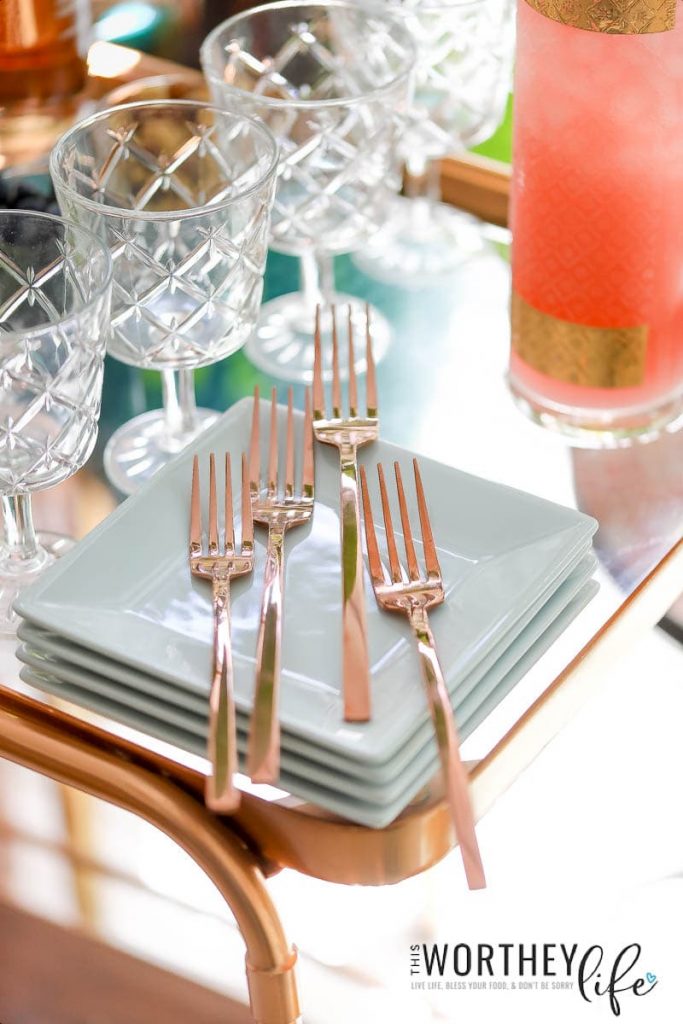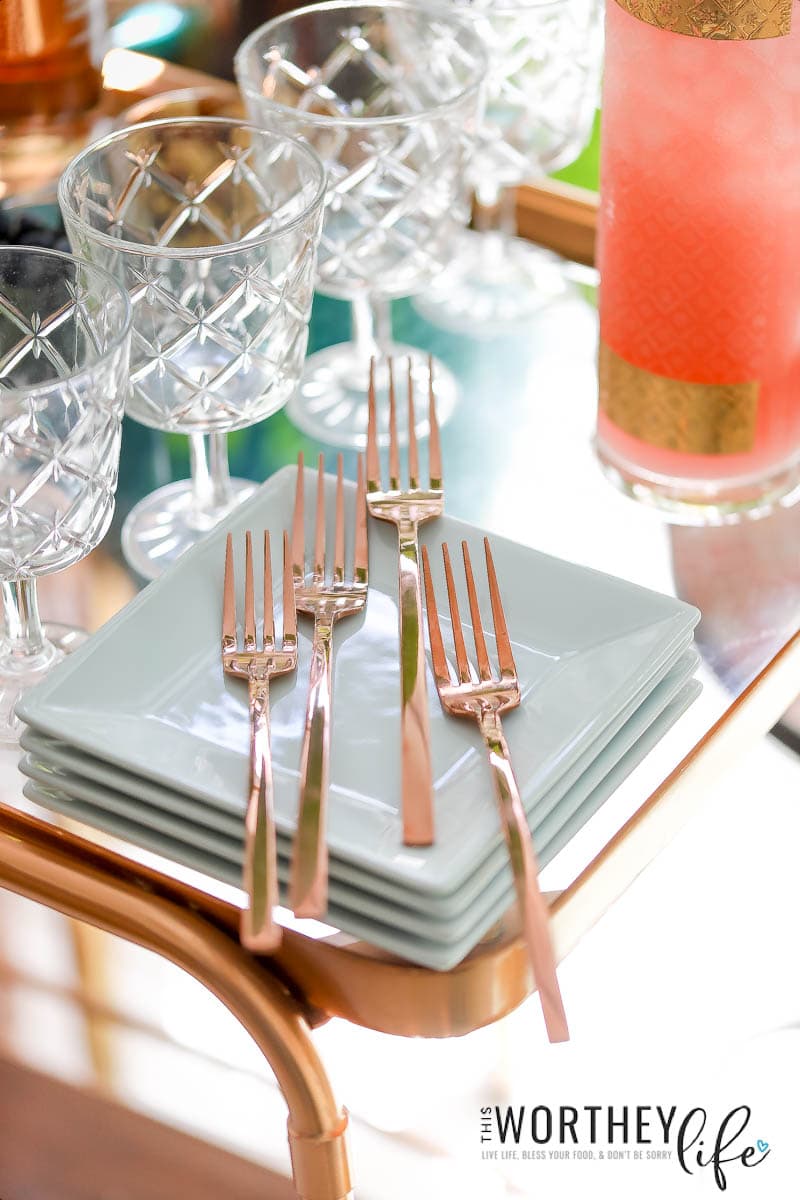 We selected glassware for the snacks and ceramic geometric bowls for the fresh strawberries + dark chocolate balsamic glaze. We also served our custom made party mocktail from a slender glass pitcher with gold graphics. And, by using lots of plants we created an inviting space which carried on the overall summer vibe.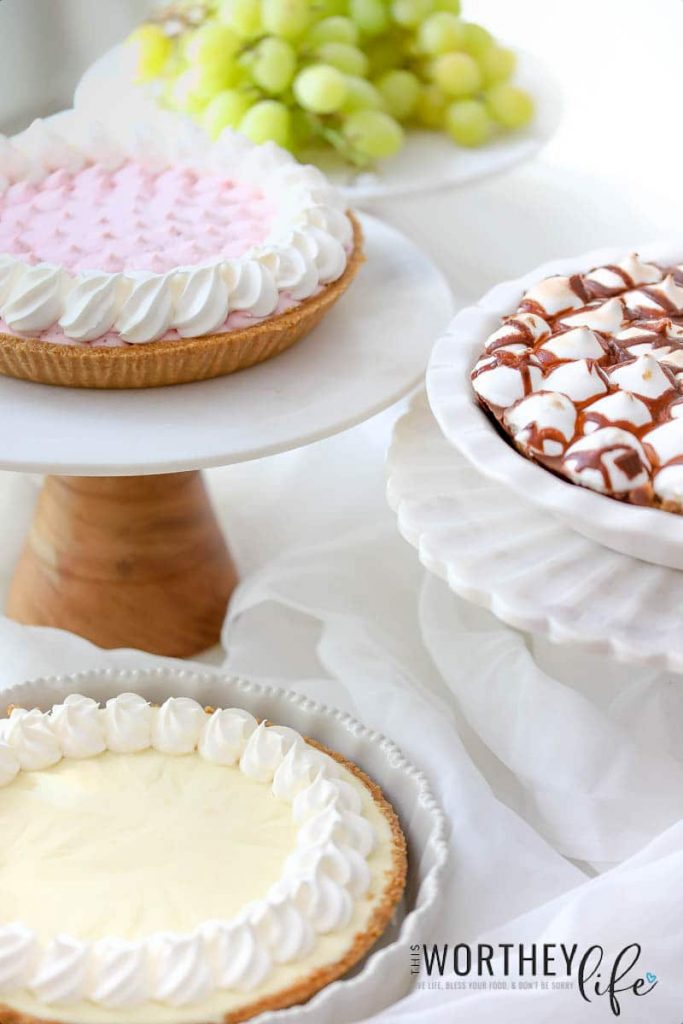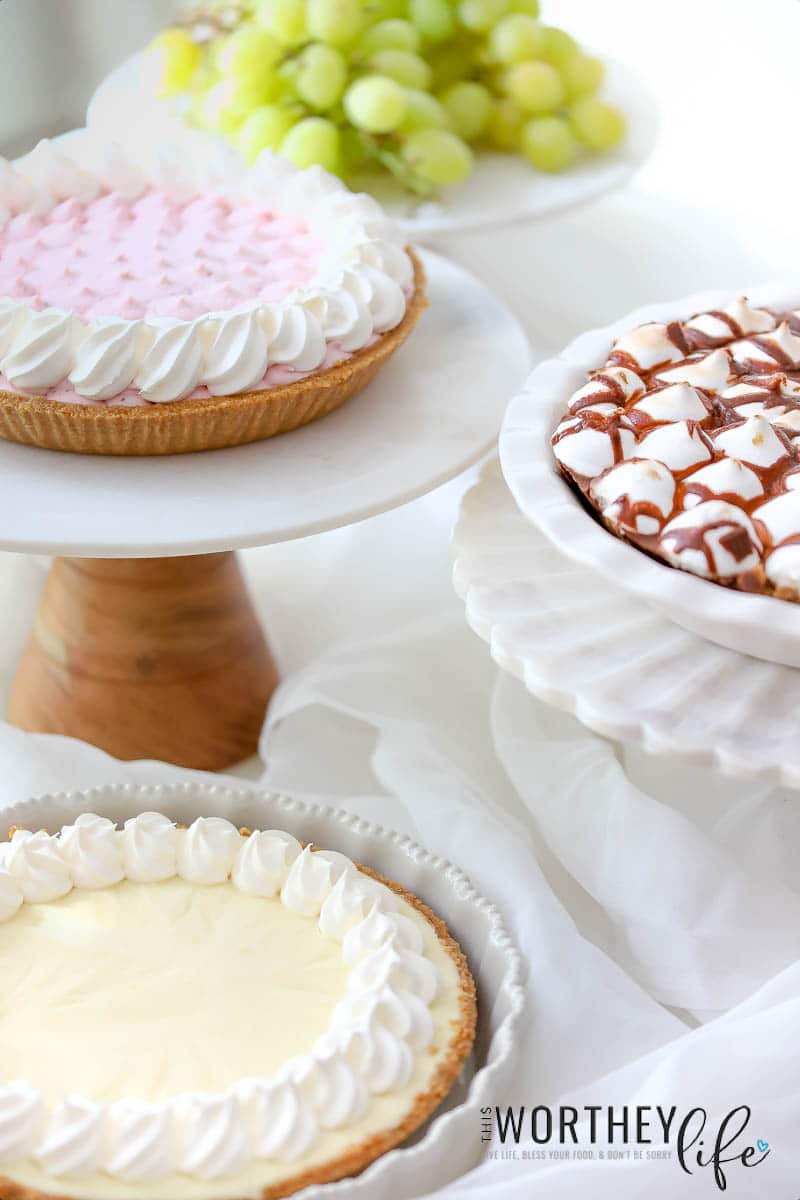 Choosing The Right Pie
Now, let's talk pie because the pie is why we're all here. Since we're throwing a summertime pie party, a hot pie fresh out of the oven isn't going to do. Enter Edwards® Desserts. We highly recommend Edwards frozen dessert pies over ice cream or any other frozen dessert treat because your guests deserve the crème de la crème. Plus, ice cream can be so blasé, your guests deserve better. Your guests are going to be absolutely thrilled and delighted when you serve up these delicious frozen desserts. Every Edwards dessert pie is made with a cookie crumb crust with an assortment of flavors.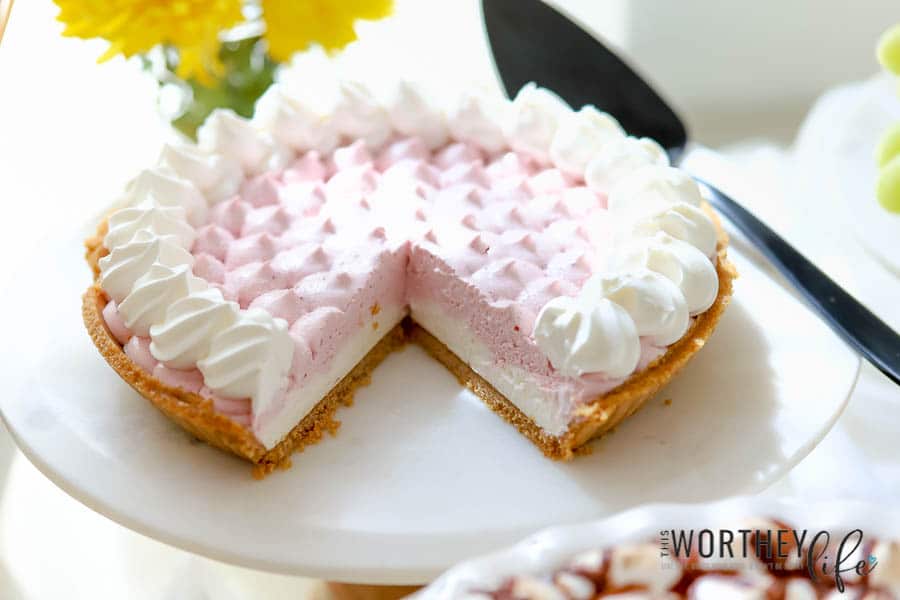 You will also enjoy the toppings like cookie crumbles, shards of rich dark chocolate, creamy caramel, and cloud-like dollops of airy whipped cream. And the flavors don't end there, visit Edwards Desserts and check out all of their deliciously wonderful frozen pies.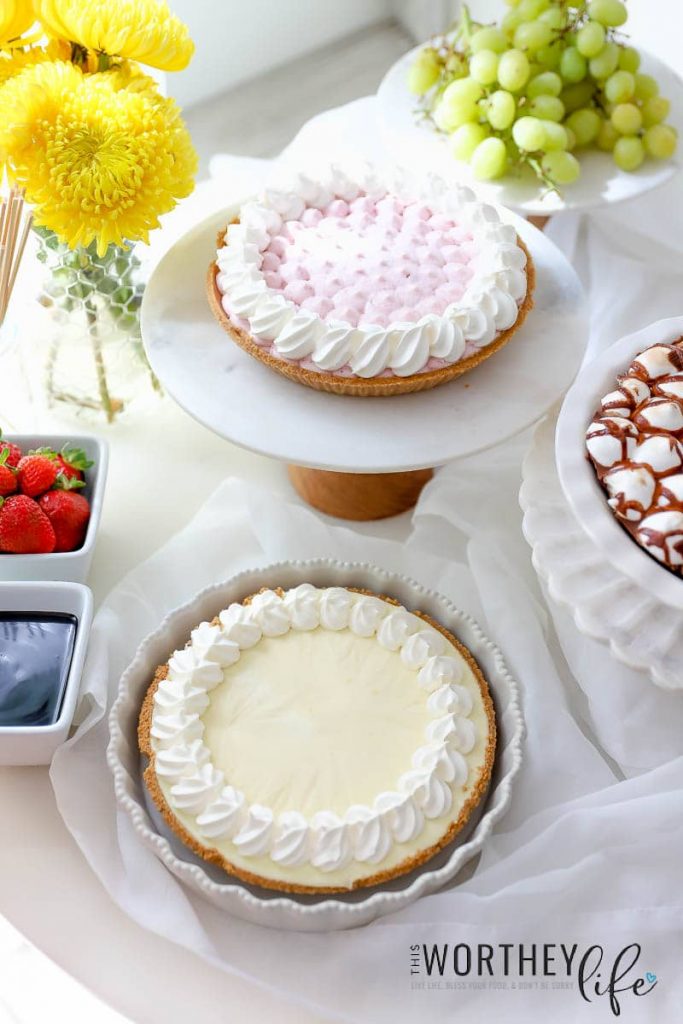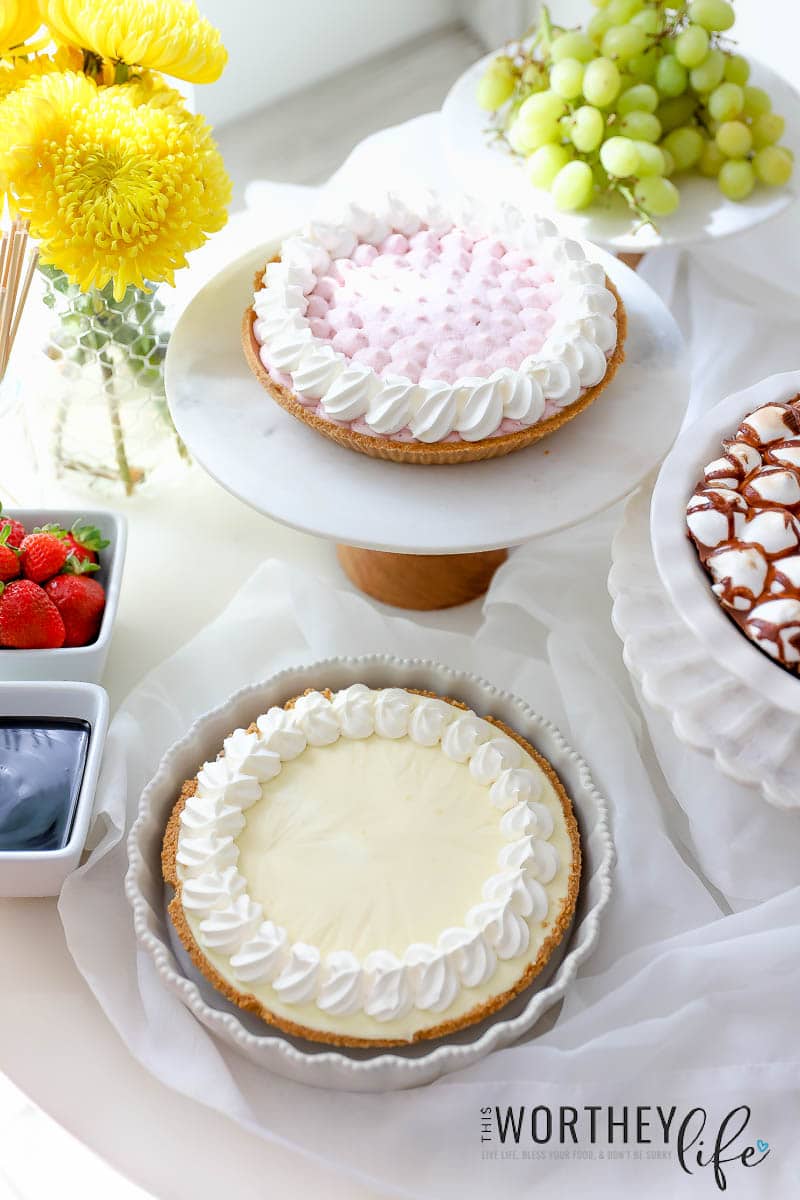 Pro-tip: With the hot summer heat, it may be a challenge to keep your frozen pie cold. Keep your frozen desserts into the freezer until you are ready to serve them. A few hours prior to the party, place empty pie pans into the freezer. Using this method will allow you to transfer the frozen pies into cold pie pans, allowing the pies to stay cold.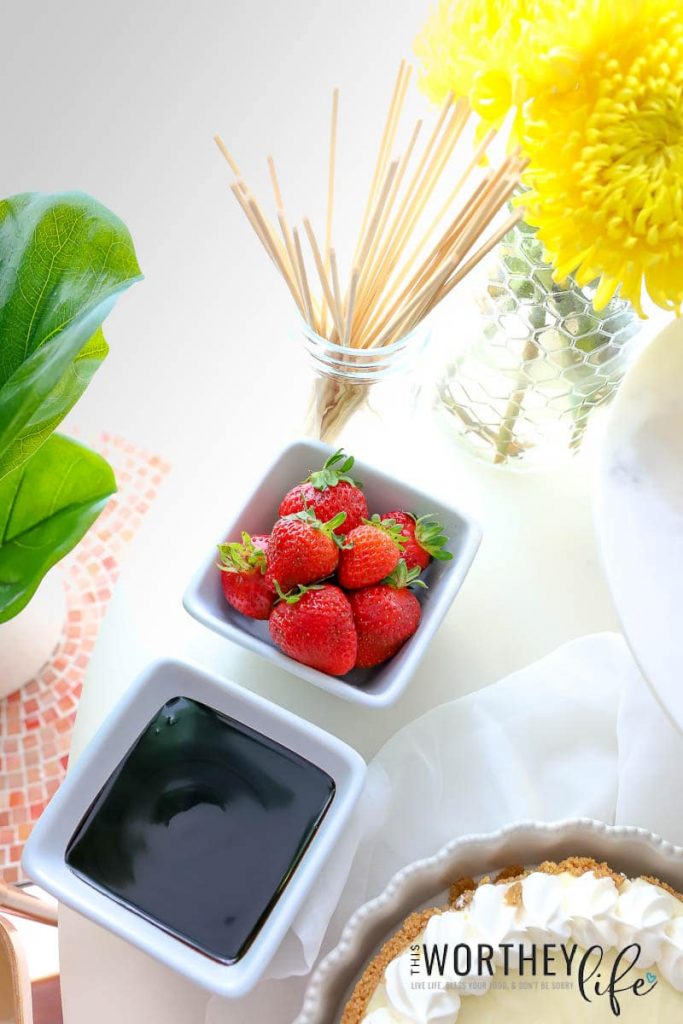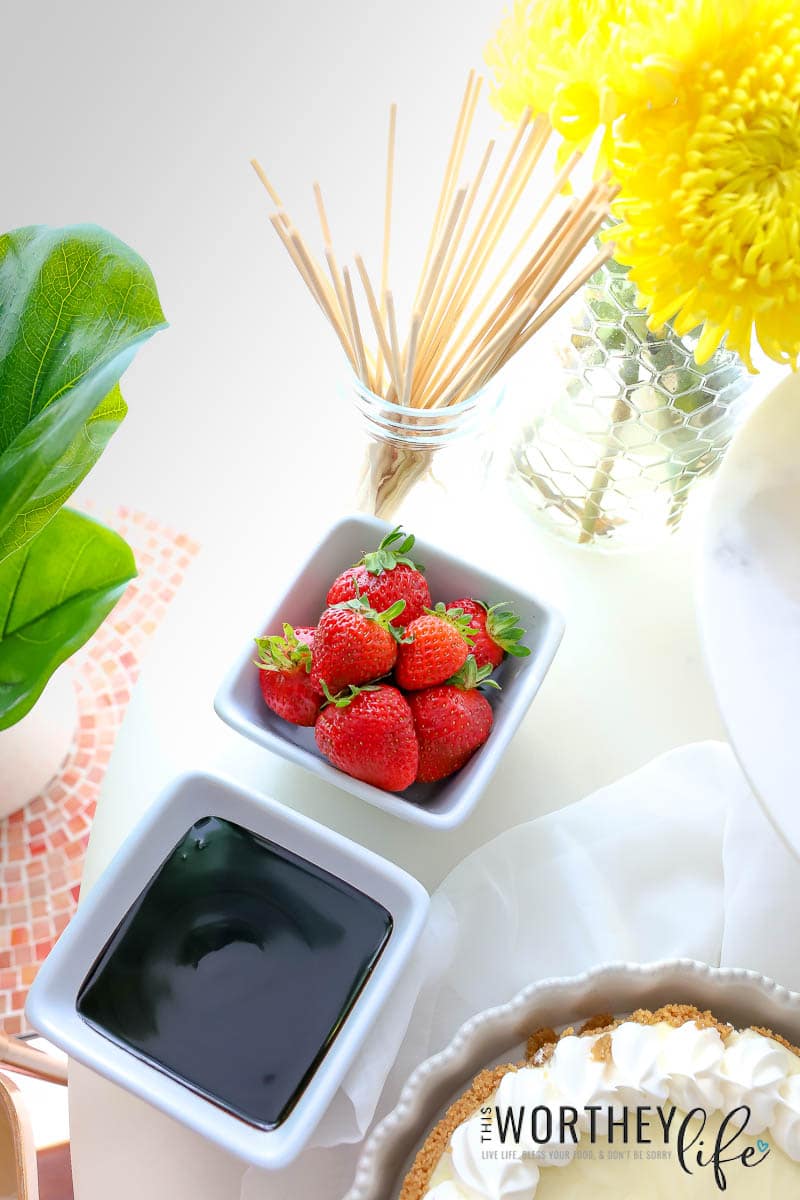 What Foods To Serve At A Pie Party
Our advice on serving food at your summer pie party is to keep it light, simple, and accessible. For this party idea, I laid out an assortment of light snacks like mixed nuts. blueberries, fresh veggies with a homemade dipping sauce. I also served up a cold Tuna + Olive Tamanade Salad and paired it with crackers. I also set out fresh strawberries to be tipped in a dark chocolate balsamic sauce using long wooden skewers. The goal is to provide enough nibbles for a wide variety of taste, doing so will keep your guest happy, munching, and mingling.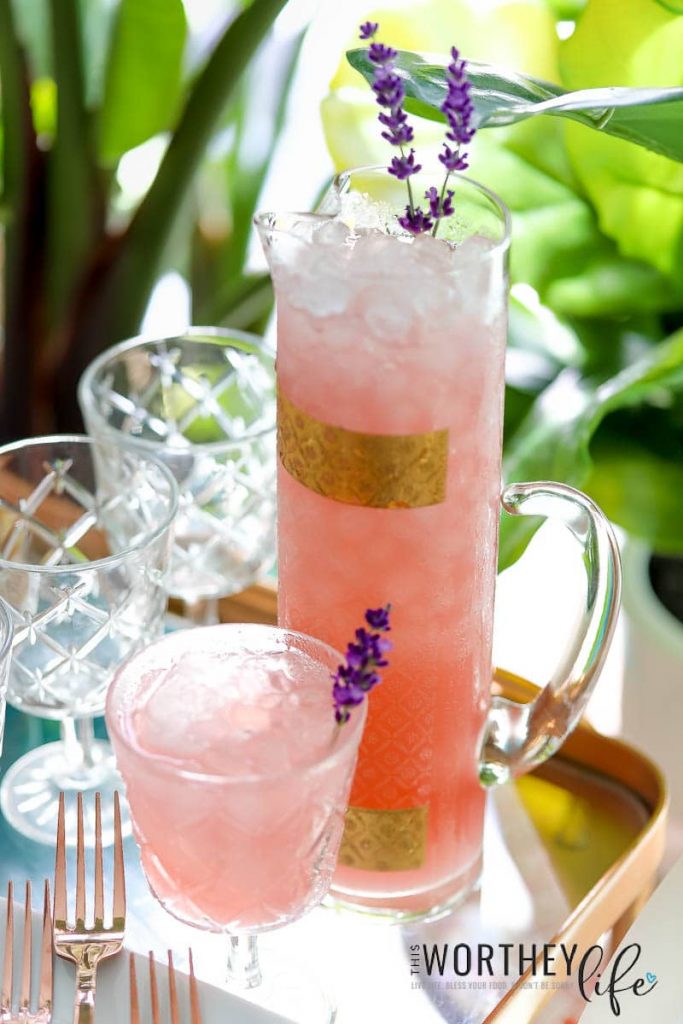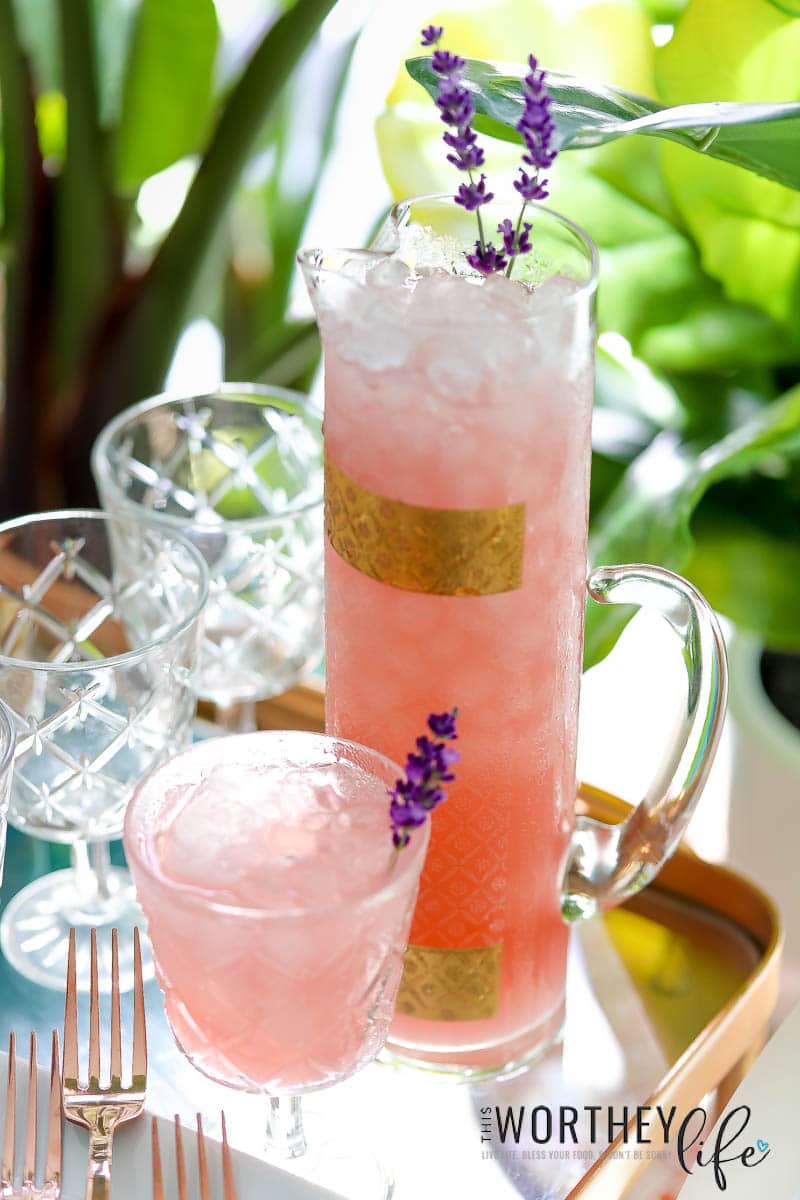 Cocktails + Mocktails
Providing refreshments is a big part of getting the party started. For our soirée, we mixed up our Lavender Lemonade mocktail. Also, as a good host, we provided additional drink options like chilled rosé wine and variety of spirits like vodka, bourbon, gin, and mineral water to suit guests not wanting to indulge in alcoholic drinks. You can also take this mocktail and add a little bourbon to create a cocktail. Be sure to drink responsibly.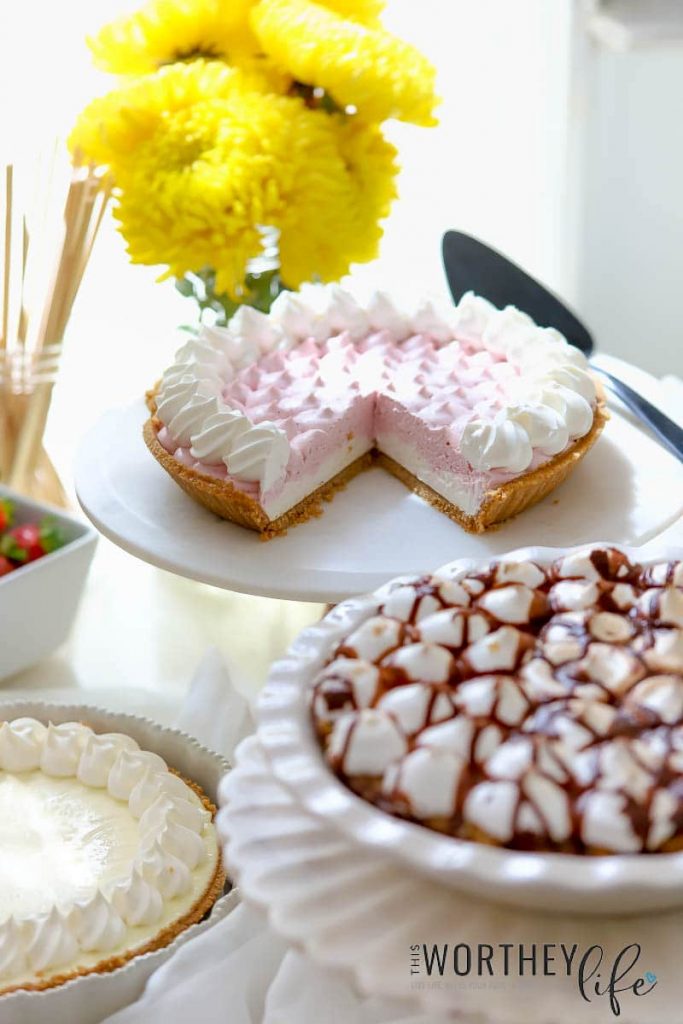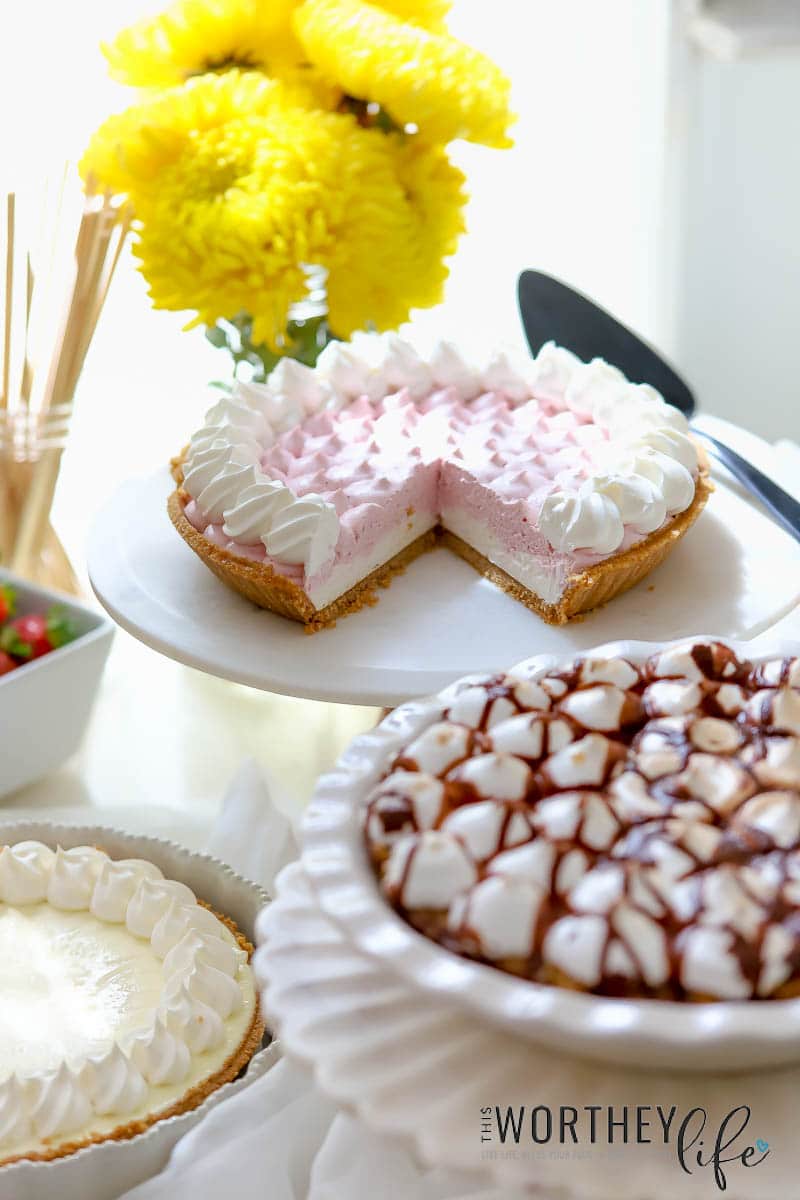 Elevate your pie game by hosting your own pie party, and it doesn't when because no matter the season Edwards Desserts has the perfect frozen pie just for you.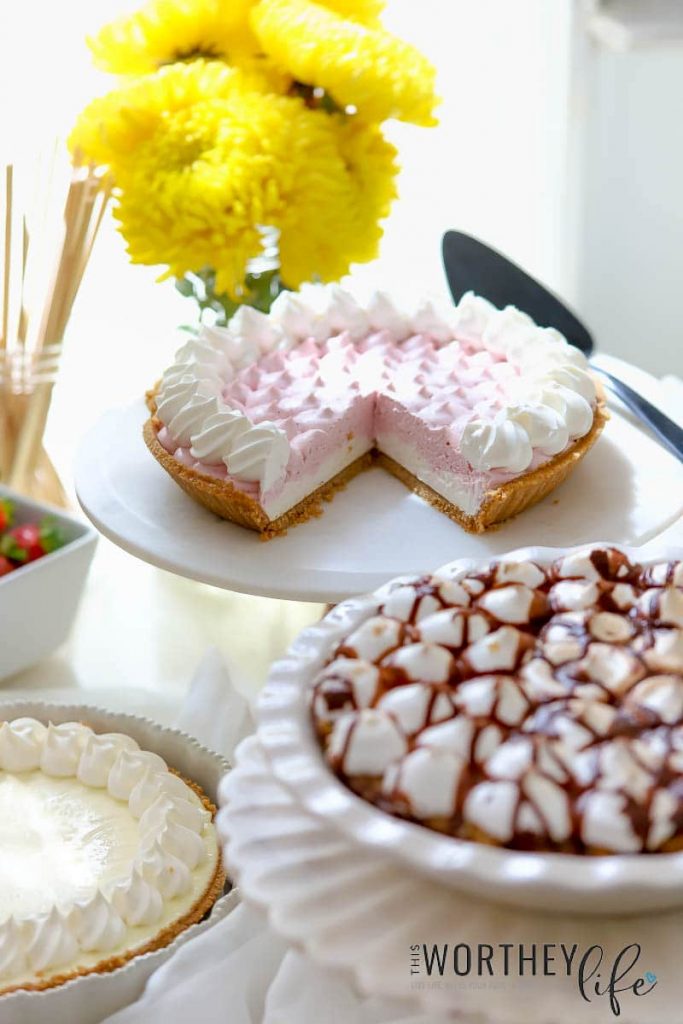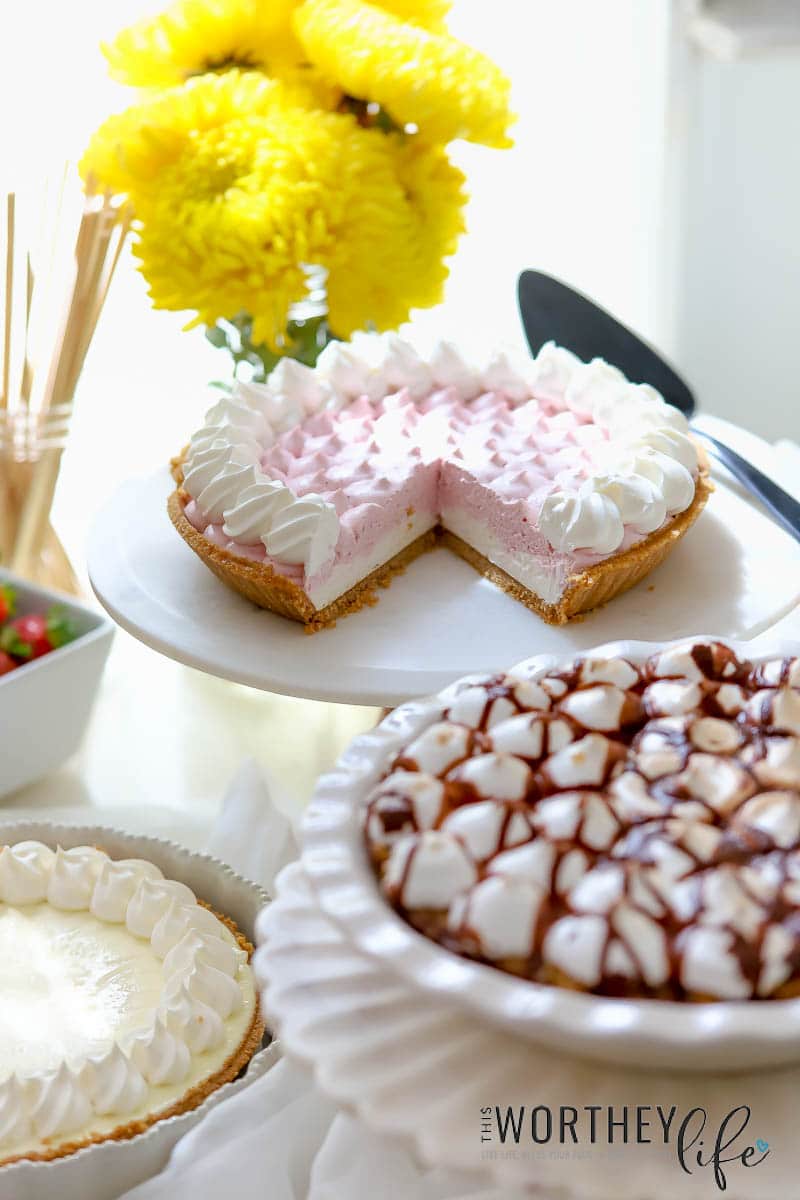 Look at those sweet, chilled, and heavenly delicious layers of frozen goodness. If this doesn't make you want to lick the screen you may not be human.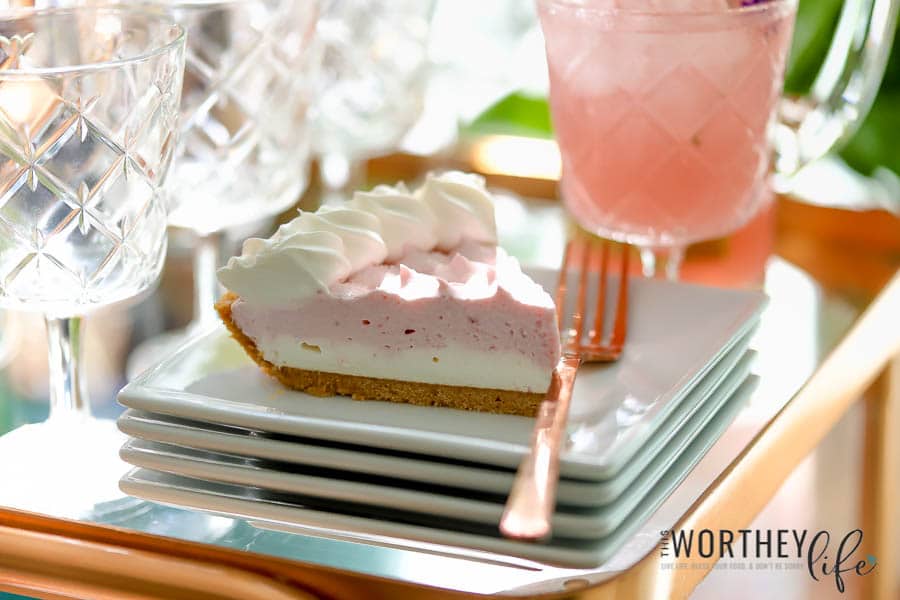 What goes better with summertime fun? I'm thinking Edwards Dessert pies is the only right answer. Sink your fork in a lil' slice of heaven on earth.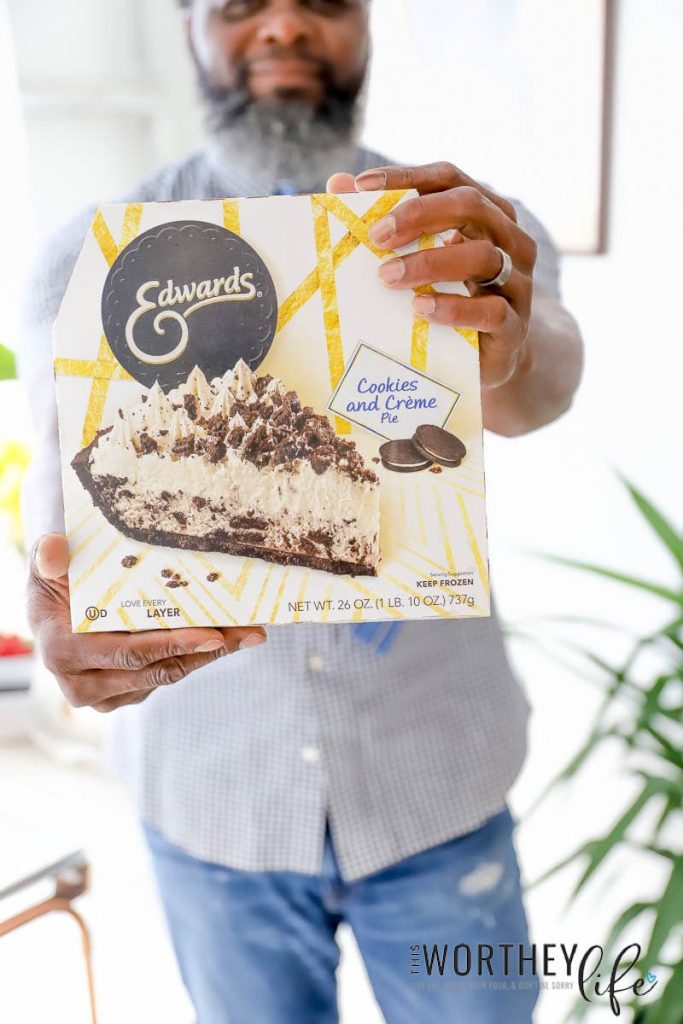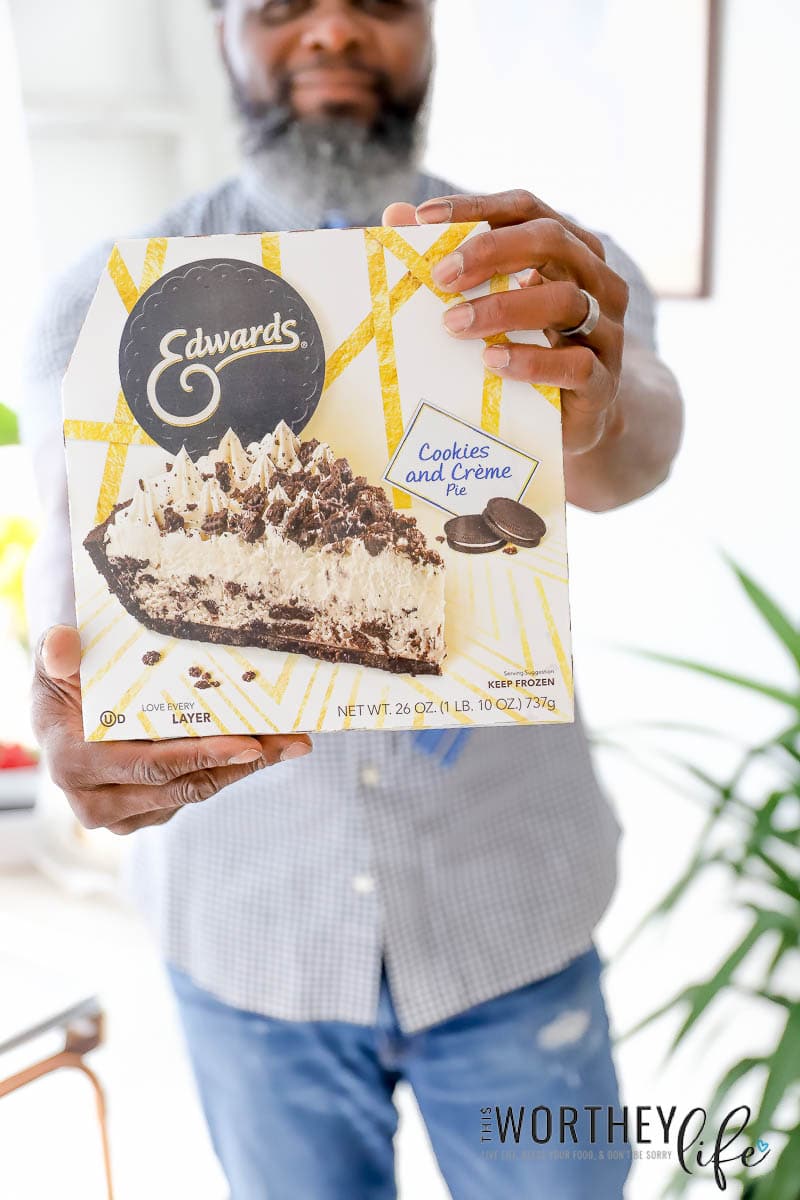 This is one you have to try, the Edwards Cookies and Crème Pie. With fluffy vanilla crème and chocolate cookie chunks on a fresh-from-the-oven dark chocolate cookie crumb crust, it's hard to stop just at one bite. Also, it's a showstopper, with no need to DIY a pie or add some fussy toppings.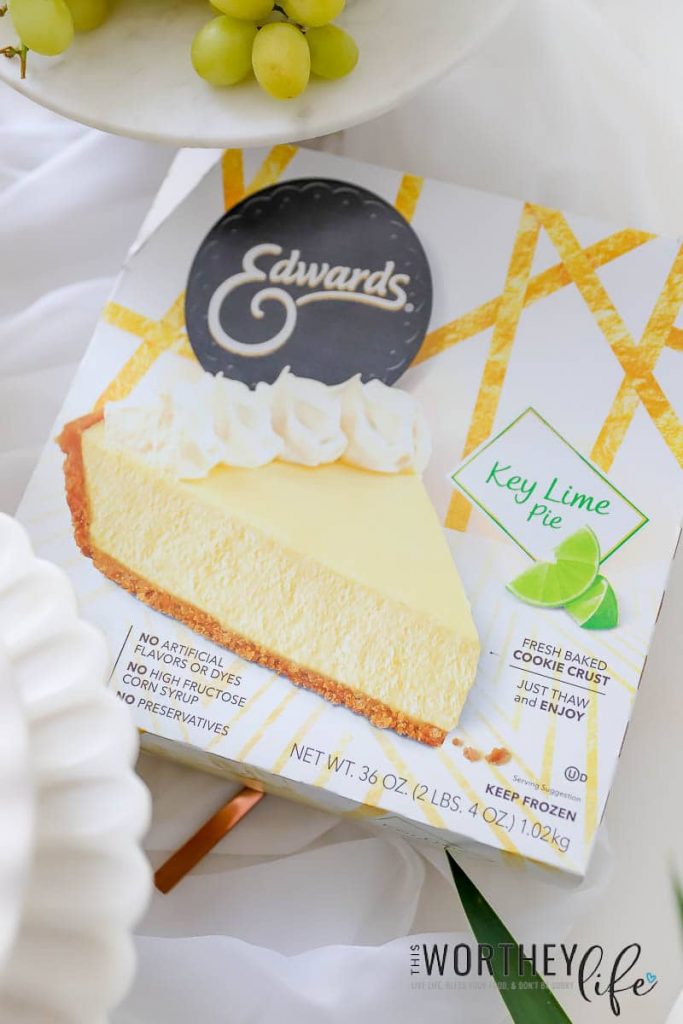 And you can't go wrong with a key lime pie. Edwards Key Lime Pie is made with real Key West lime juice, topped with whipped crème rosettes on a fresh-from-the-oven vanilla cookie crumb crust.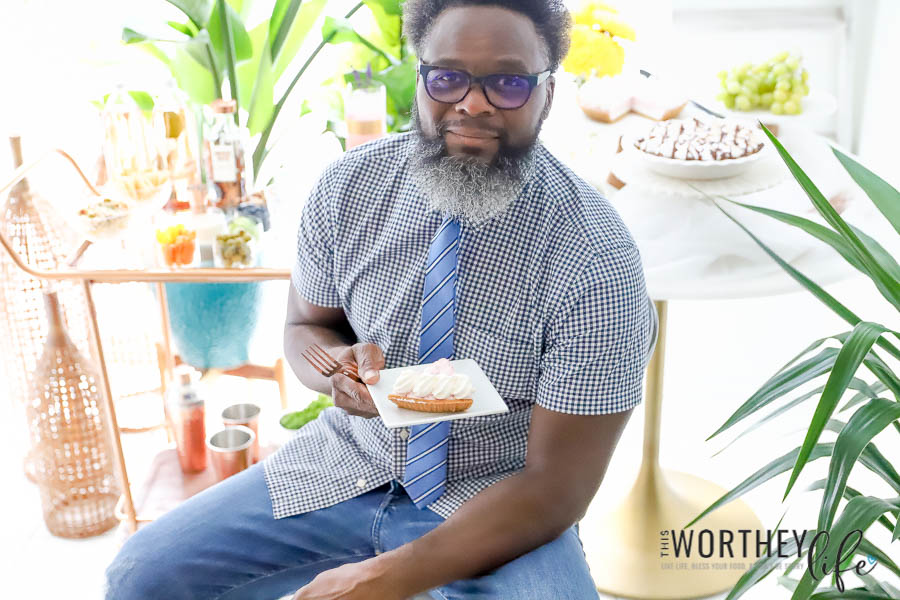 Head out to your nearest grocery store and grab your favorite flavor or discover a new favorite of Edwards Desserts pies, and I'm thinking your summer party will never be the same.