The perfect weekend morning consists of a breakfast from Heaven. And since we're talking about all things Fall, we have to include Pumpkin recipes. This recipe for Pumpkin Belgian Waffles seriously hit the spot.
Now, I am not personally a HUGE pumpkin fan. But, I am a fan of food. And furthermore, I will eat breakfast food all day long, even for dinner. It's always a HUG hit at our house. I remember when I was little and my Mom would make breakfast for dinner. The smell of savory bacon wafting through the house while I did homework was just pure torture.
The Perfect Pumpkin Belgian Waffles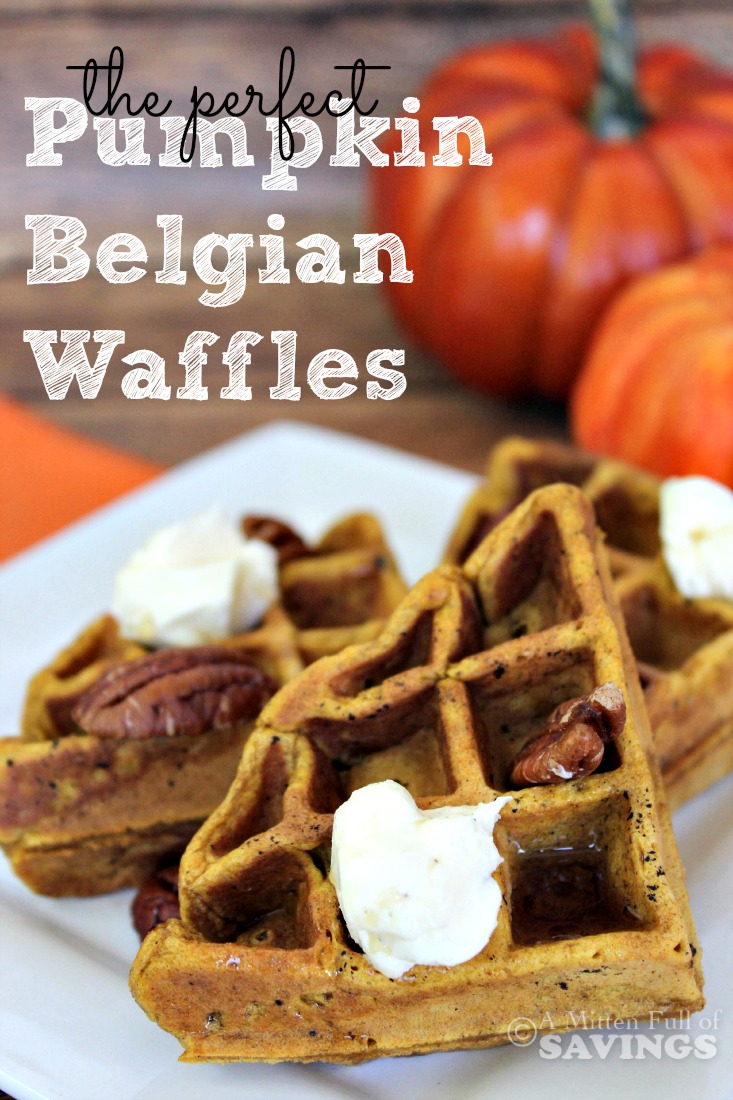 As with all of my recipes, I go for easy. If you love easy, waffles and pumpkins, then definitely put the ingredients for Pumpkin Belgian Waffles on your list.
The Perfect Pumpkin Belgian Waffles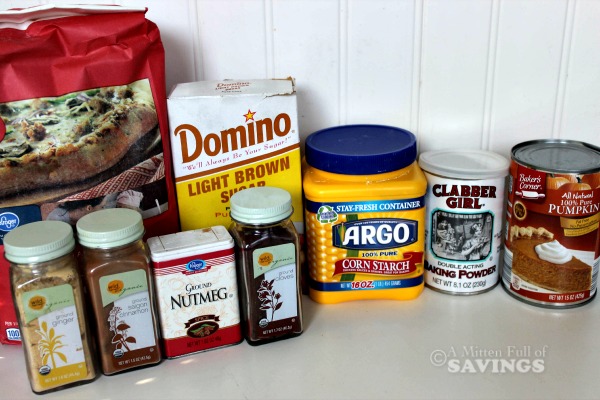 INGREDIENTS for Pumpkin Belgian Waffles
3/4 cup Brown Sugar
3 tbsp Cornstarch
1 1/4 cup Flour
1 1/2 tsp Baking Powder
1/4 tsp Salt
3 tsp Cinnamon
1/2 tsp Ginger
1/4 tsp Cloves
1/4 tsp Nutmeg
2 Eggs
1 cup Milk
1 1/2 cup Pumpkin Puree
4 tbsp melted Butter
DIRECTIONS for Pumpkin Belgian Waffles
Add all dry ingredients to bowl and whisk to mix well.
Separate eggs.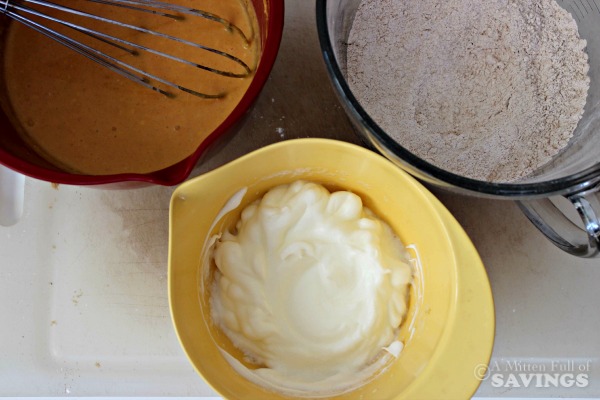 Add yolks, pumpkin, milk and butter to a large bowl and mix to blend.
Add pumpkin mixture to dry ingredients and mix until just combined.
In a separate bowl, whip egg whites until stiff peaks form.
Fold egg whites into batter.
Pour batter into heated and oiled waffle maker and bake following directions.
Served with whipped butter, pecans and maple syrup.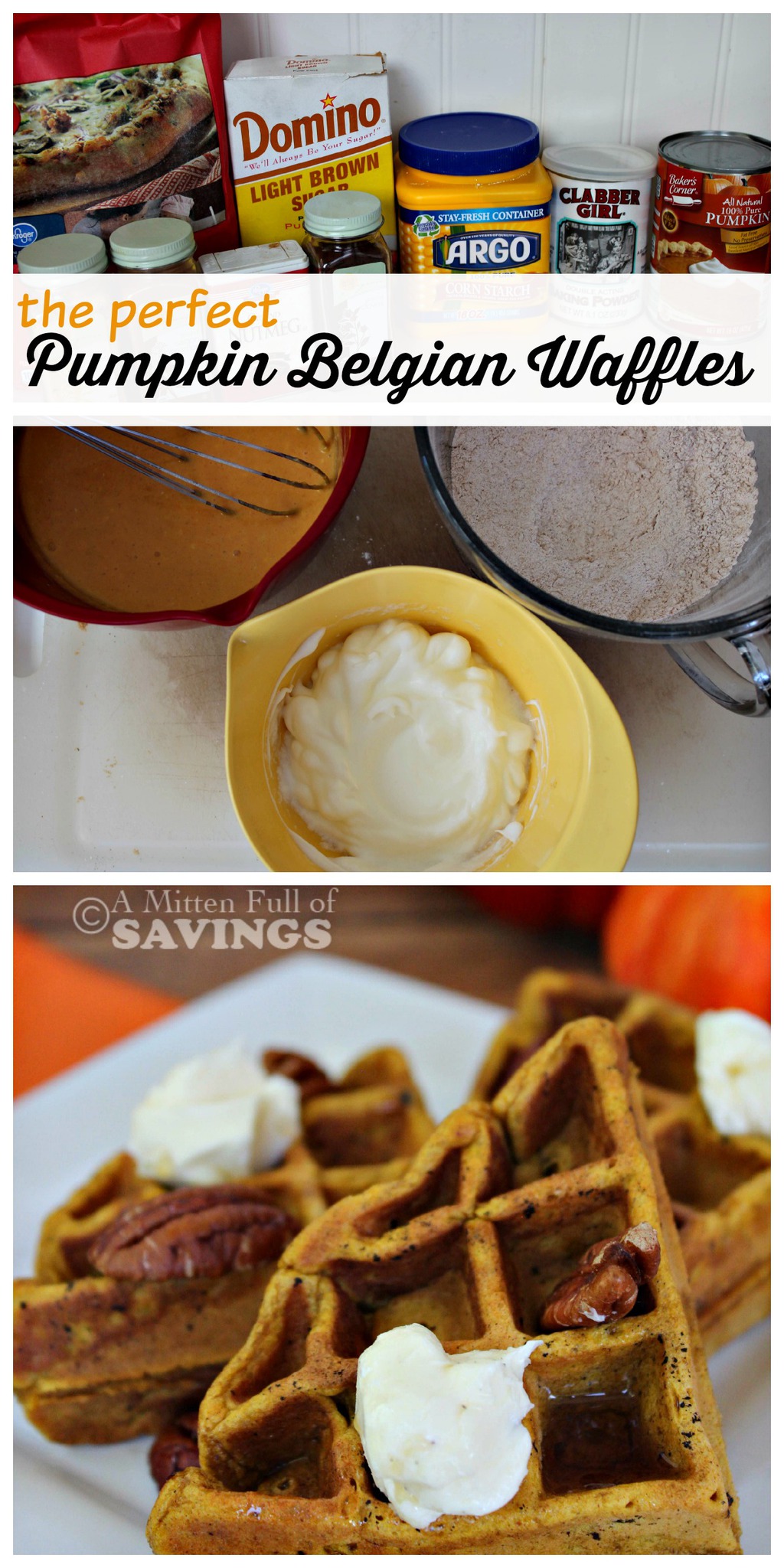 What are some of your favorite breakfast recipes? Do you eat breakfast for dinner? Leave me a comment and tell me about some of your favorite memories with breakfast food!