Who knew you could find inspiration from Rose Gold Minnie Mouse ears from Disney? Yup, we've created a gorgeous rose gold cocktail using vodka, rose lemonade, Rosé wine, and grenadine. See how we put this The Rosé Gold Cocktail together down below and give it a try this weekend!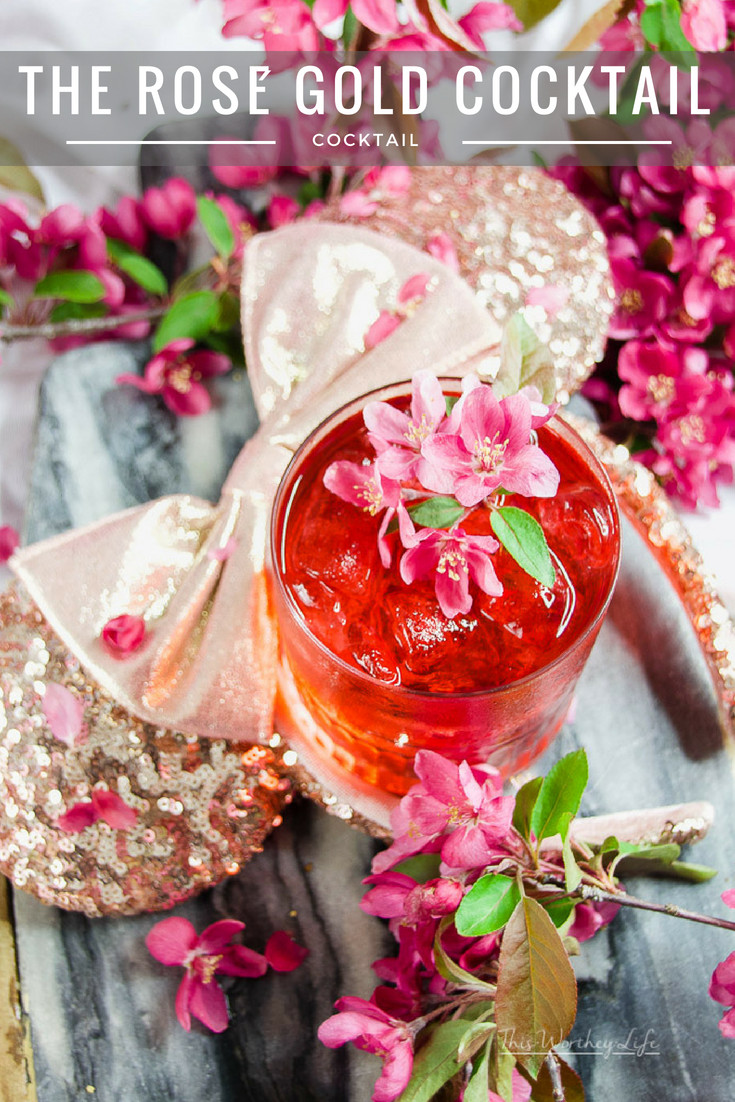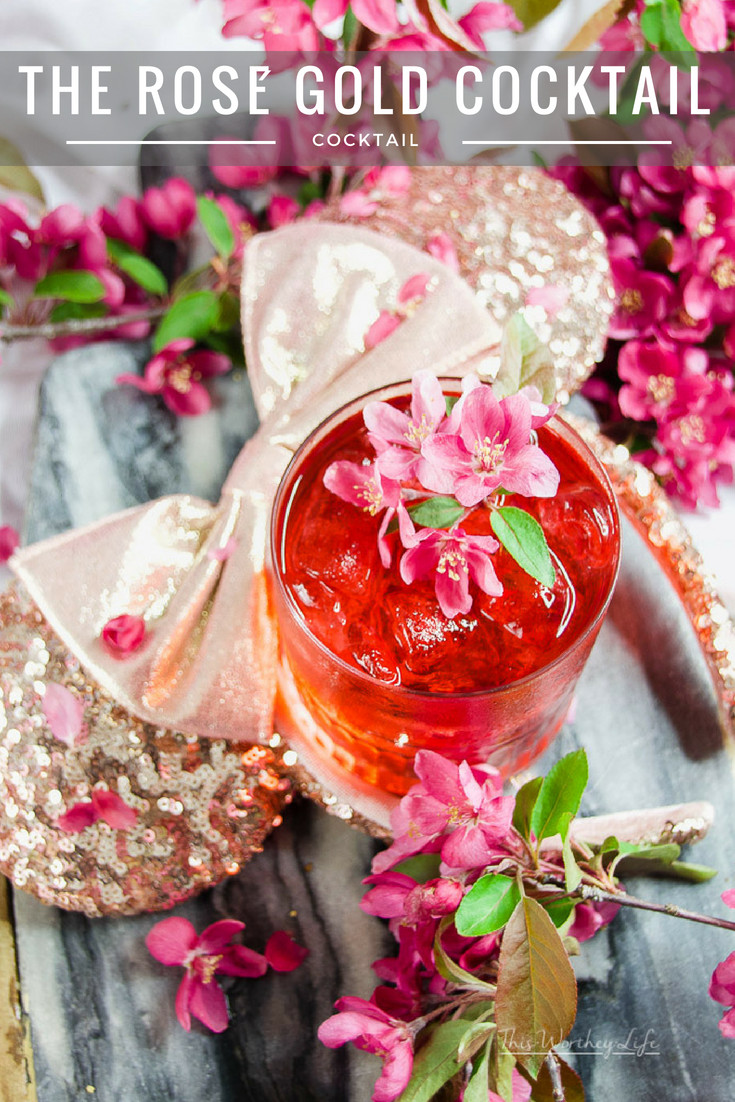 The Rosé Gold Cocktail
On a recent trip out west to Anaheim, California we visited the magical kingdom of Disneyland, somewhere along the way the Mrs. fell in love with a pair of rose gold-colored Minnie Mouse ears! So to memorialize and to kinda-sorta give my interpretation of what I think rose gold-colored mouse ears would taste like in cocktail form I created this whimsical and yummy cocktail.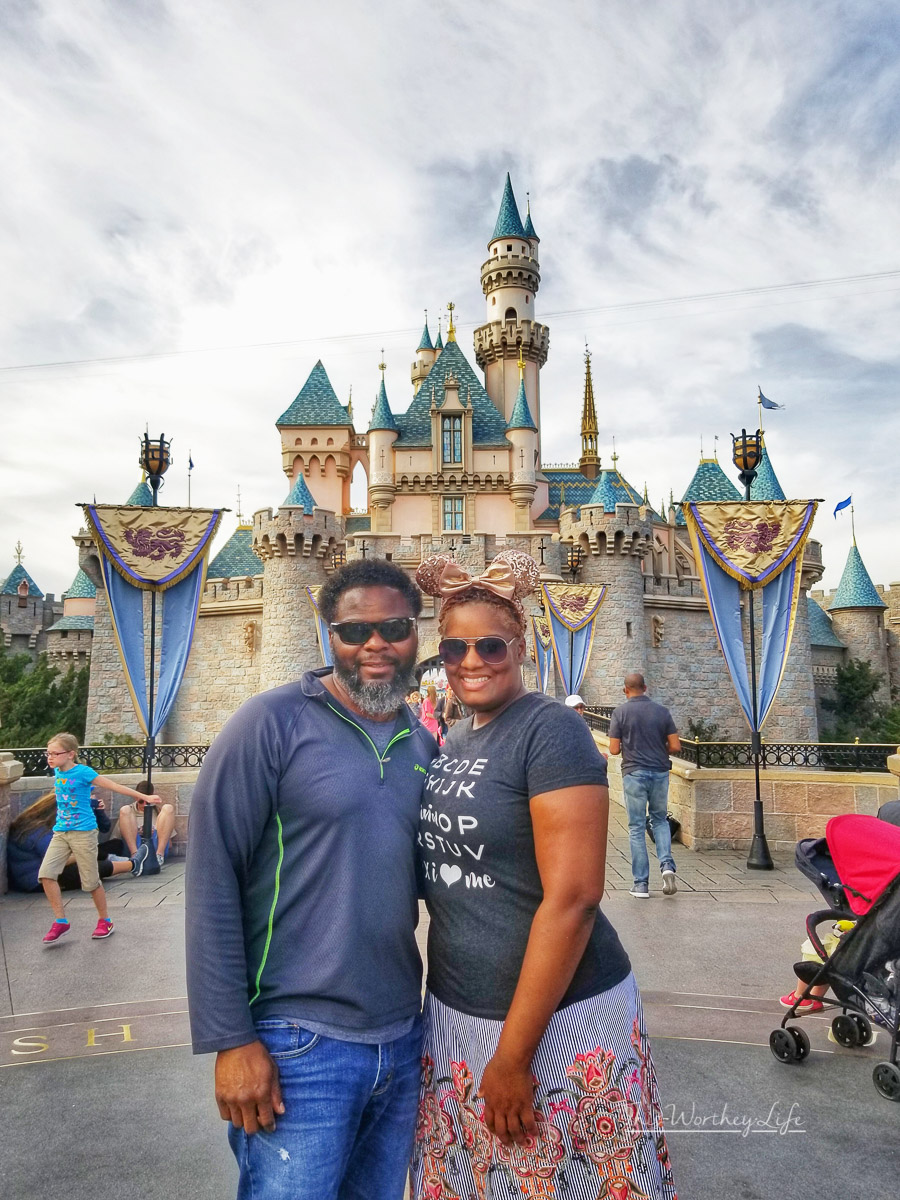 Did you know these super cute Rose Gold Minnie Mouse ears are magical? It's true. The Mrs. put them on and instantly felt like a Disney princess, you couldn't tell her anything. She stood a little taller, her smile was a little brighter. I even think she took on an air of royalty giving her commands and royal decrees, but wait, she always does that, maybe she's always been a Disney princess, she certainly looks the part. And even though my pretty princess doesn't indulge; she takes her cocktails sans spirits, doesn't mean you shouldn't have the full-Monty at your disposal, right? I give you the full pretty version and I think your princess will love it!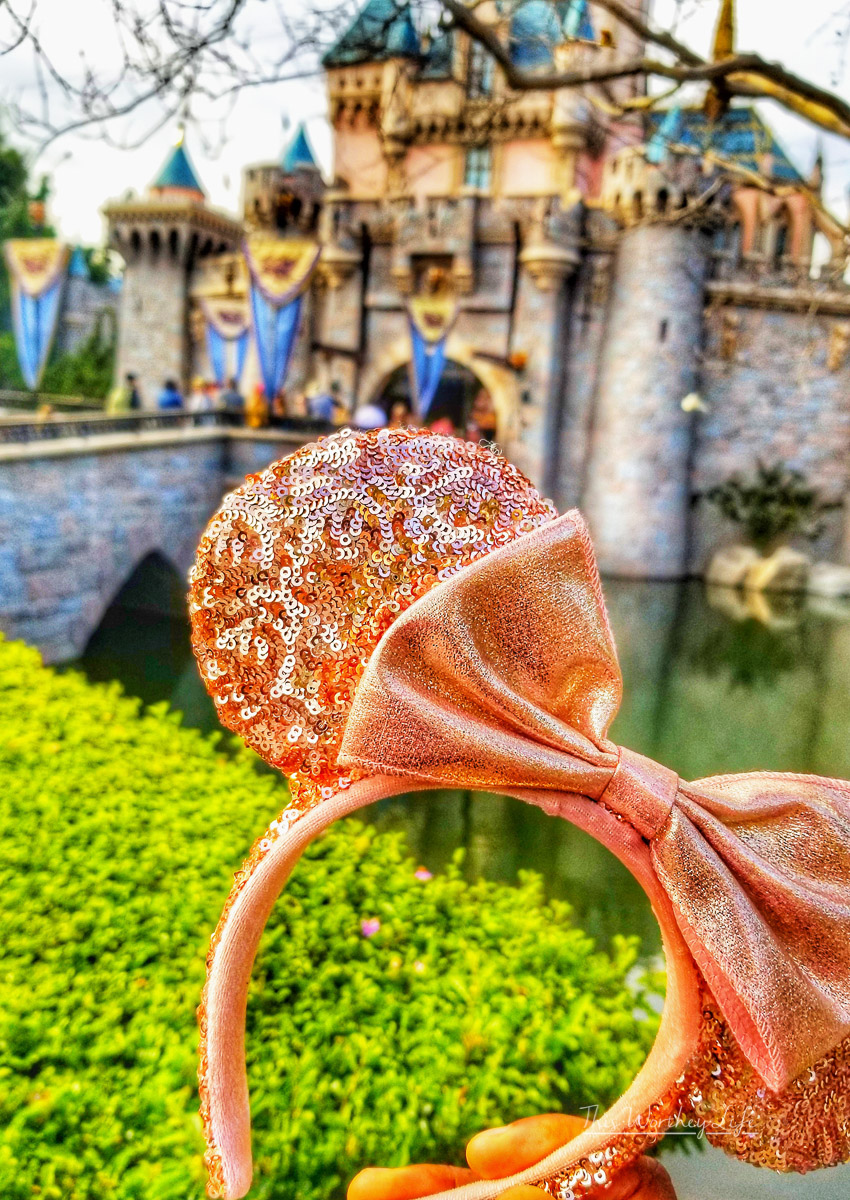 About this cocktail, in my head, things started off with the idea of creating a rose gold-colored creations, so I was gathering ingredients that would help me pull off such a feat. Right away I thought of a couple of rose-colored faves like Fentimen's Rose Lemonade and of course rosé wine, so with these two as the base, it is impossible to make a bad cocktail. Good in, good out, right?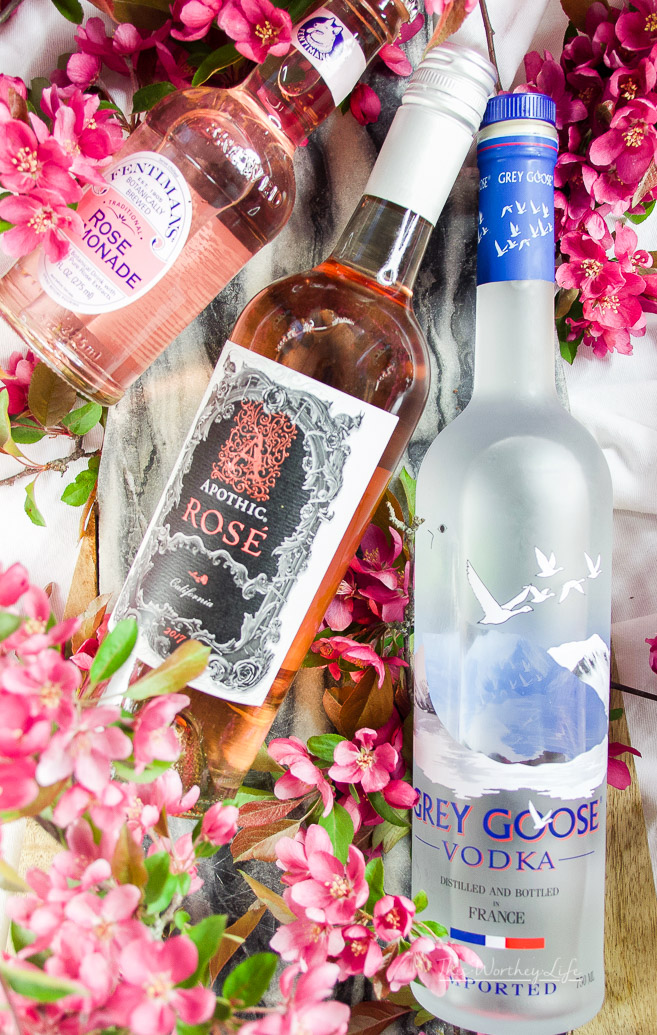 Yes, cocktails. For me, lots of my favorite cocktails are vodka based because vodka is so incredibly versatile and with that being said I used a healthy dose of vodka to keep things oh so interesting. Add a bit of sweet grenadine and your done. You're going to have to trust me on this one like for real, for real. I promise to walk you through the whole process step by step. Promise. Deal?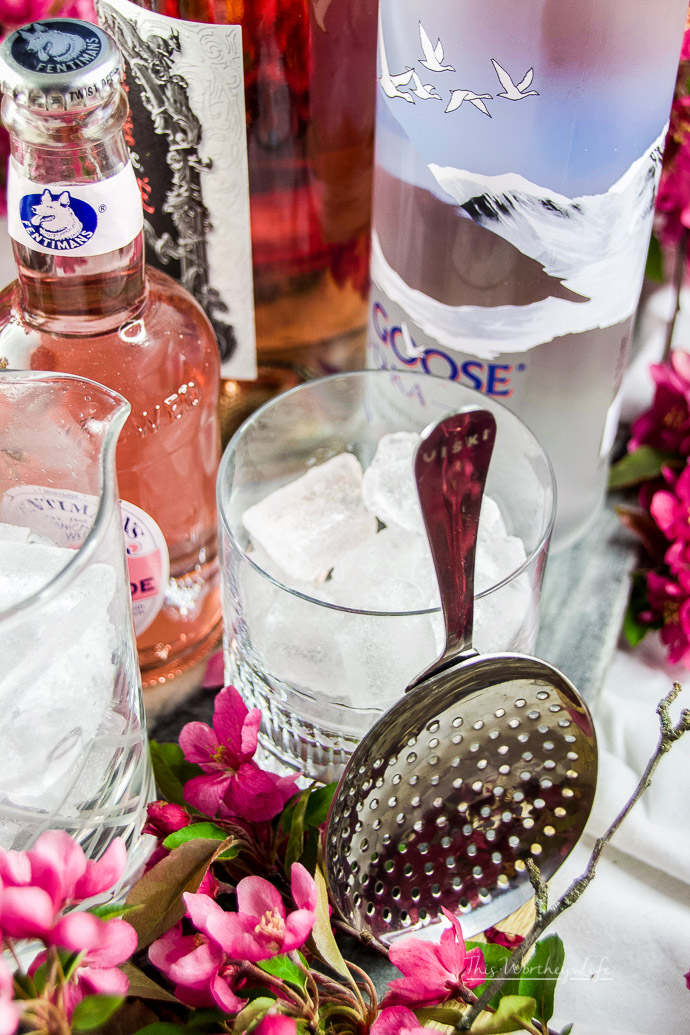 The Rosé Gold Cocktail
Ingredients:
1 1/2 ounce Grey Goose vodka
2 ounces Fentiman's Rose Lemonade
2 ounces Apothic R

osé wine

1 ounce Grenadine
Ice
Flower Garnish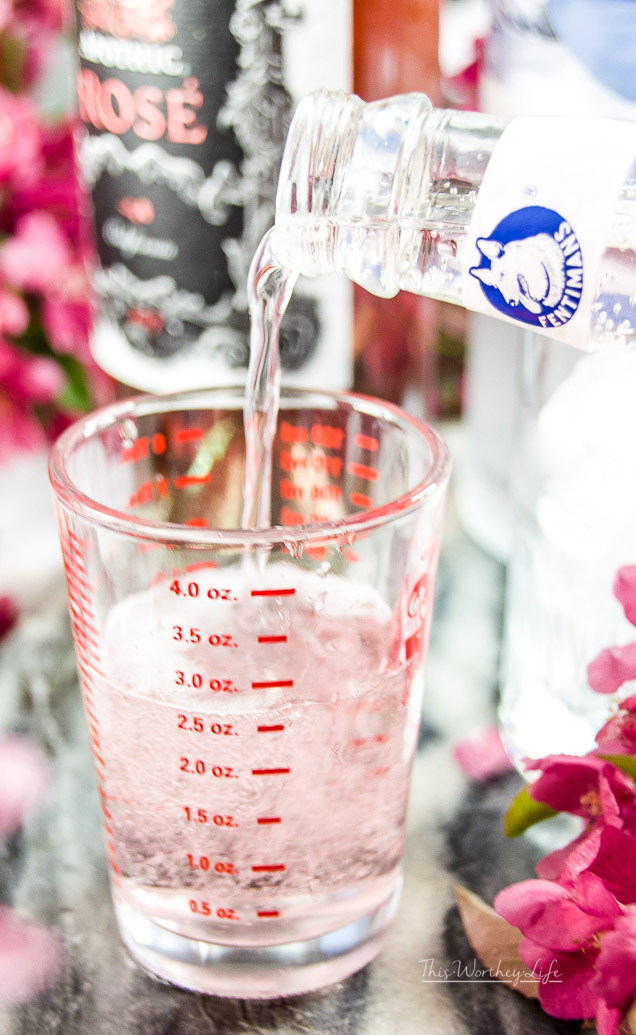 Directions:
Into a cocktail mixing glass add ice.
Add vodka, Fentiman's Rose Lemonade, Apothic Rosé wine, and grenadine.

Stir vigorously with a long-handled bar spoon.

Strain into a standard rocks glass filled with fresh ice.

Garnish with a rose-colored flower. Serve.

Cheers.
Drink responsibly, and never drink and drive