Celebrate Thor Ragnarok now available on DVD with our Octomore Scotch inspired Avenger's Thor Drink Pairing! Get the full scoop for this delicious match made in heaven that involves high-end scotch, crisp apples, and rich dark chocolate down below!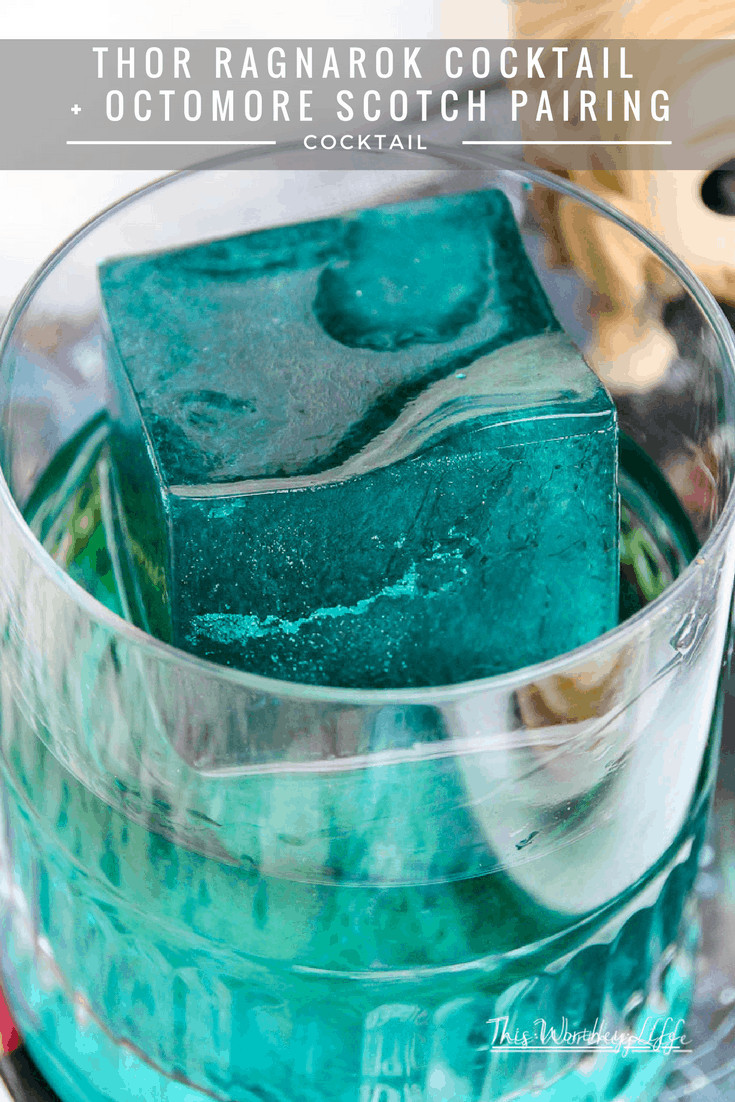 Avenger's Thor Drink + Octomore Scotch Pairing
When I was thinking about creating a cocktail inspired by Thor, it eventually dawned on me that a stalwart stand-alone drink would be much more fitting. Nothing mixed, just a single draught of something representative of the might, stature, and brawn of the God of Thunder. And although I am a bonafide bourbon man at heart, in this case, a sturdy, yet multi-layered scotch would characterize the essence of Thor in a single rocks glass. This one is served sans accouterments, just a hard-pressed cube of blue ice.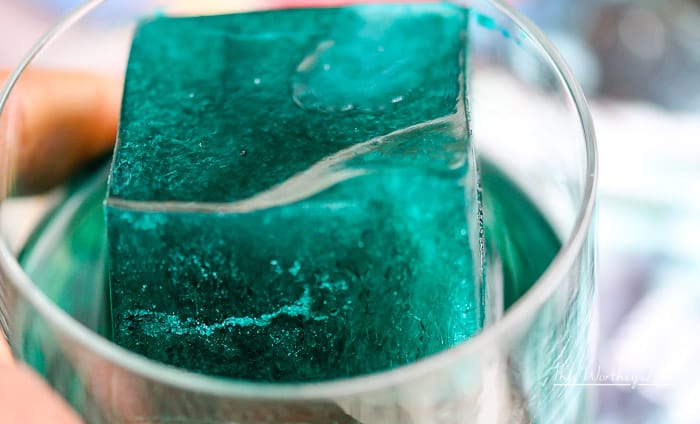 Thor. Powerful. Refined. Unforgettable.
What is an Octomore? Well, it's only one of most coveted single malt whiskey creations on the planet. It's highly peated, which means it is representative of both the people, land and distilling tradition from which it originates. This is an exceedingly exuberant dram.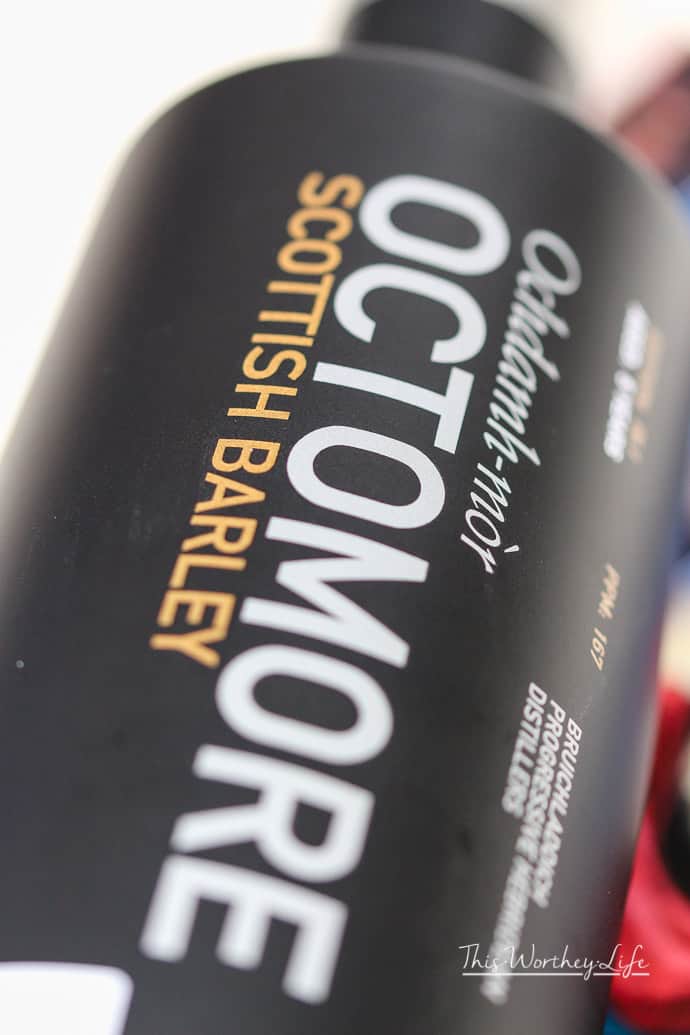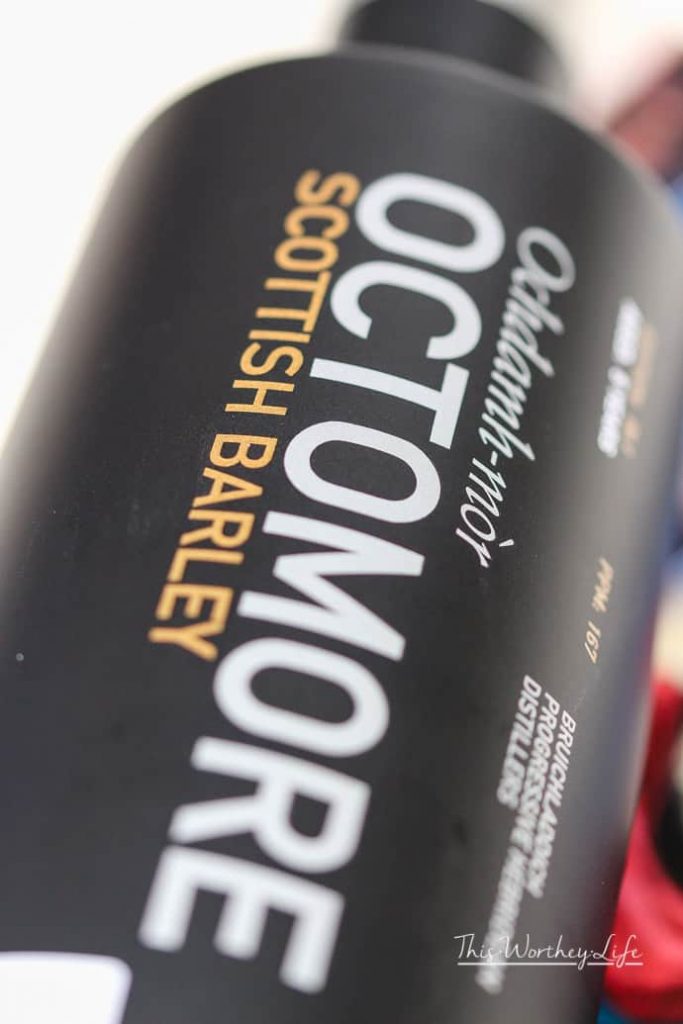 Like most Grade A whiskeys, Octomore exemplifies a complexity of flavors. Upon your first sip, the palate will experience the crisp piquancy of malted barley hewn from the land itself, then there's the lush, sweet oak, which gives way to subtle vanilla notes, toasted rye bread and a shadow of meaty walnuts. To this, add the back end citrus burst of fresh lime, poached apple, and mellow pear. There's also leather and smoky dark chocolate notes in there too. All in all, this is 100% sipping Scotch to be savored and relished.
Octomore is not for the light of heart and assuredly not for a heart with no light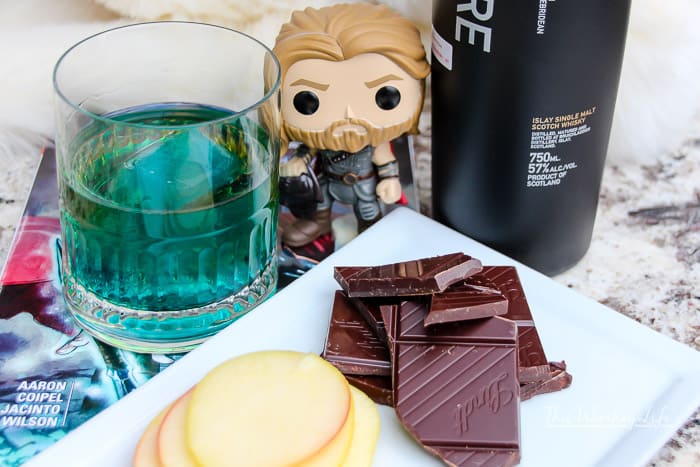 For this setting, we paired slices crisp Honeycrisp and Granny Smith Apples and rich dark chocolate with hints of sea salt. This makes for a great after-dinner course to remind guests just how cool and cultivated you are. Not that we all don't already know such things.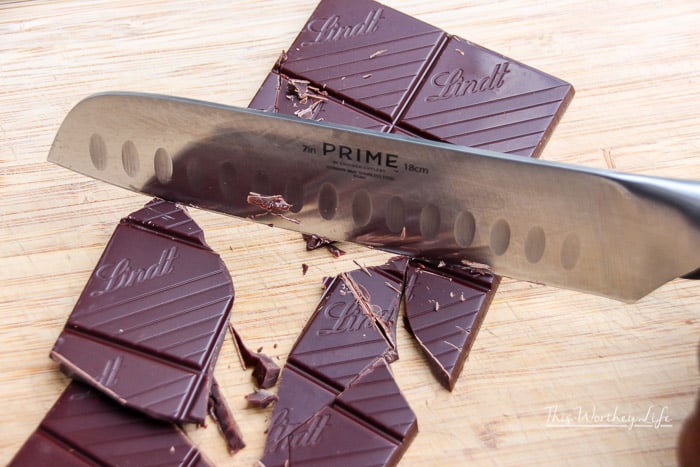 The Octomore speaks for itself, no question about that, the apples and dark chocolate instead, complement rather than elevate the drinking experience. It's an exercise of contrasts meant to be enjoyed, mulled over without rush or pretense. Just a good pour appreciated among friends.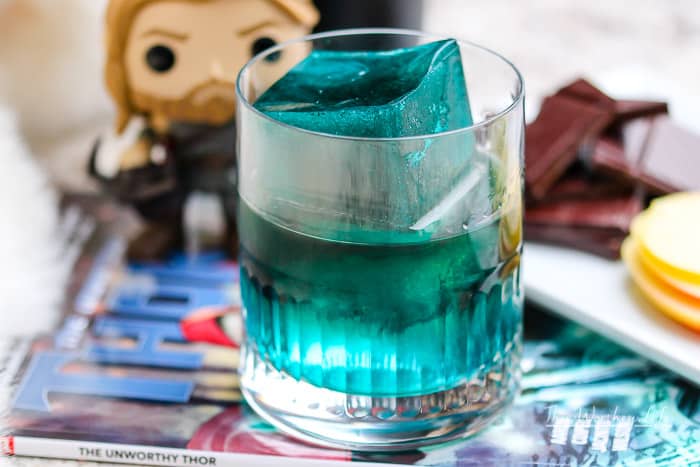 The Blue Ice gives a nice visual inside of the standard rocks glass. But the Octomore is the star of the show.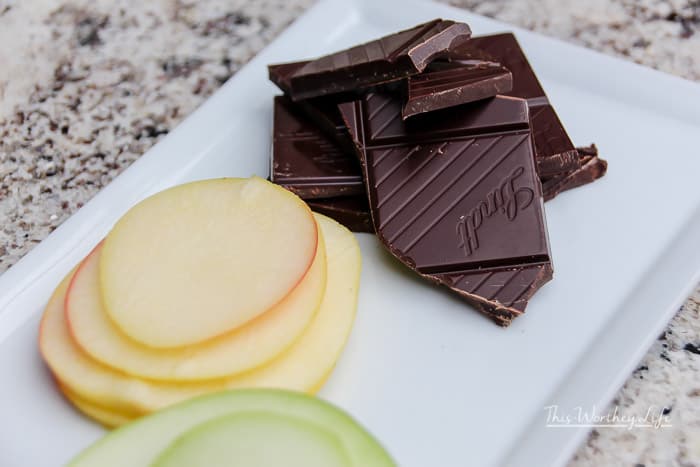 Make sure you check out the next installment from Marvel, Thor Ragnarok has a lot of surprises in store, and Thor is the heart of it all. But much like Octomore, Thor doesn't just stand-alone. There's a host of essential characters that populate the action-packed installment in the Thor franchise. As with the Octomore, this is a Scotch born of robust but straightforward ingredients, all of which collate to build a one of a kind and muscular and mature drinking experience, when you break out this one the tendrils of lightning flash rage just beneath.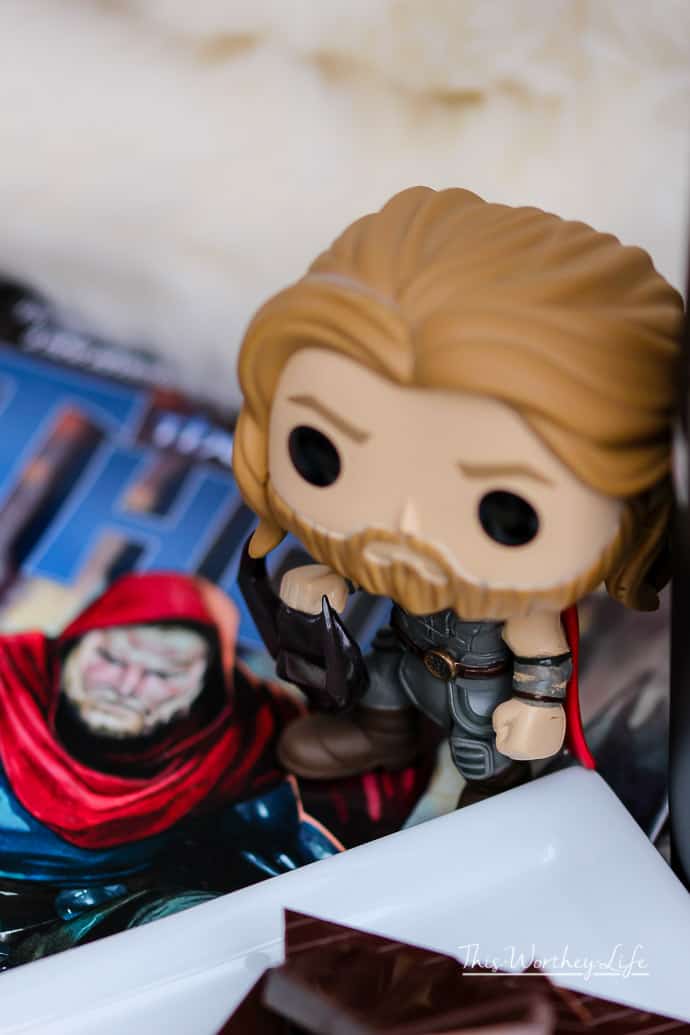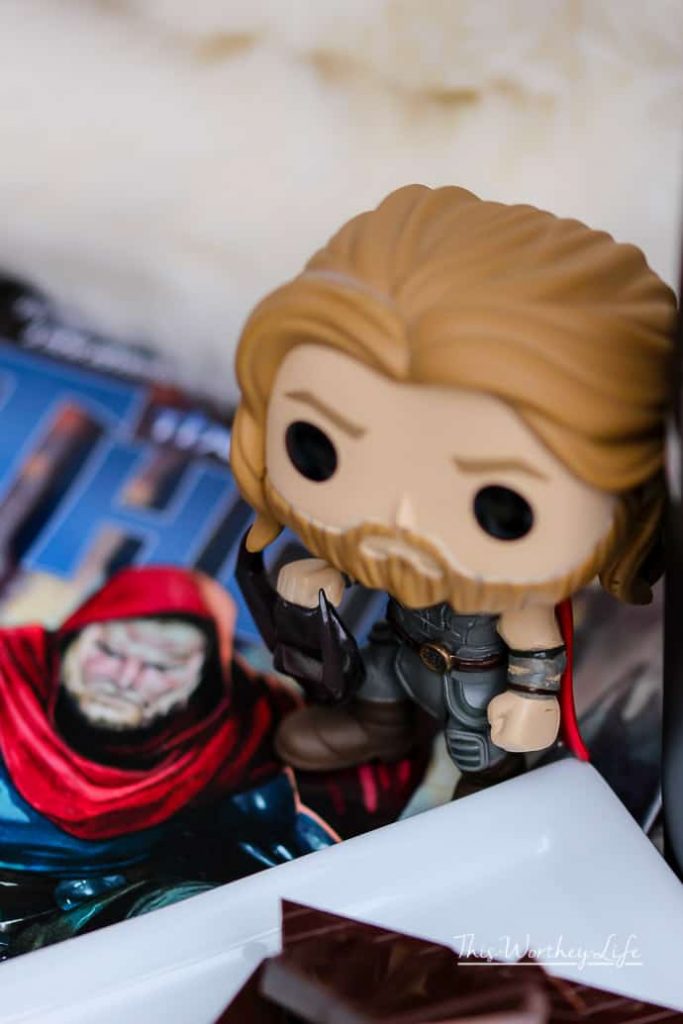 How To Make a Thor Ragnarok Cocktail:
The Pairing:
Octomore Scotch
Lindt Chocolate with Sea Salt
Fresh Honeycrisp Apples
Fresh Granny Smith Apples
How to make the Blue Ice:
Ingredients:
Purified Water
2 drops of Blue Food Coloring
1 drop of Green Food Coloring
Equipment:
Large Silicone Ice Tray
Standard Rocks Glass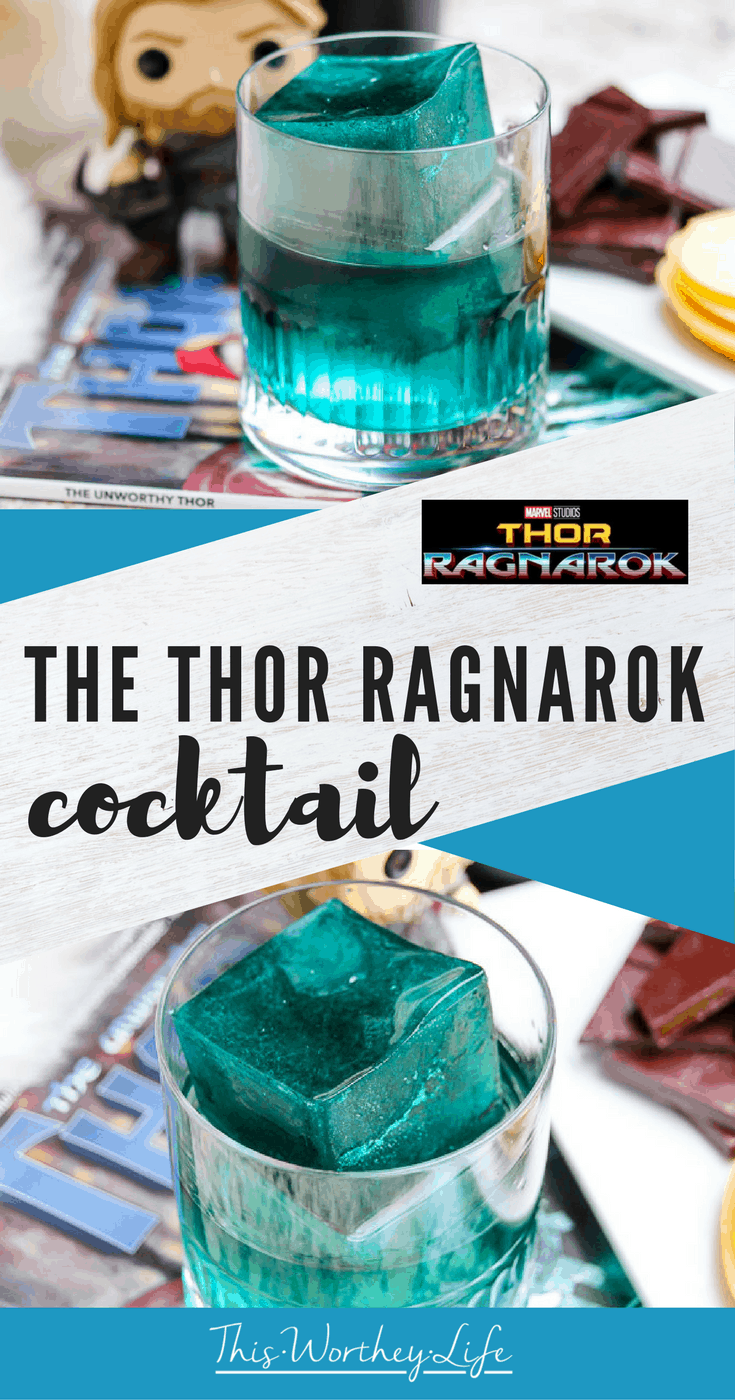 When an ancient evil, lurking for eons, is released from its shackles, Thor finds himself in a serious situation. The Asgardian prince is imprisoned on the other side of the universe without his mighty hammer, Mjölnir, just as Asgard needs him now more than ever. With his kingdom shattered, Thor's only hope is to summon the warrior within and fight his way back against impossible odds to save his people from Ragnarok. Will Hela be vanquished? Will Thor survive? What is the fate of Asgard?
Thor Ragnarok is now in theaters!