This The Heimdall Cocktail pays homage to Heimdall, who laid it all on the line in Marvel's action movie, Thor Ragnarok.
What do you know about Heimdall? And believe me, there's a lot to know about this mysterious character.
For one, he's the guardian of Asgard's Rainbow Bridge, but more than that, Heimdall is one of Odin's most trusted allies.
And Heimdall's undying commitment to the defense puts him in the direst situations. In the return of Thor and company in Marvel's forthcoming Thor Ragnarok, we see a much more active Heimdall.
For this cocktail, we wanted something a bit more sophisticated and classy.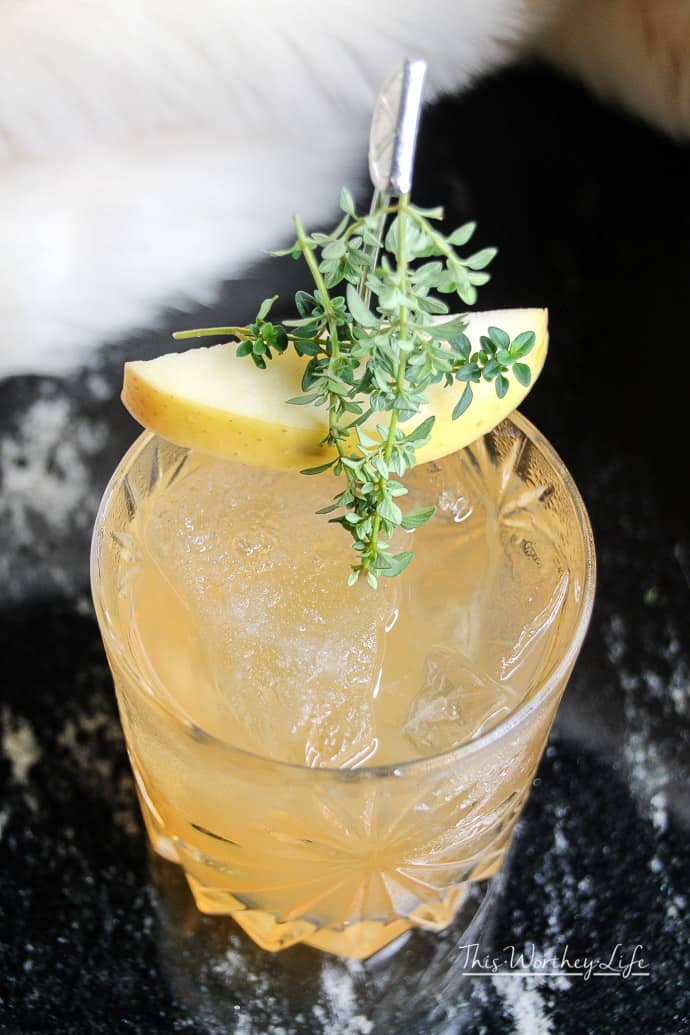 Our Heimdall Cocktail is multifaceted and deep like its namesake. We used a deliciously well-built bourbon in the McKenna Single Barrel 10-Year Bottled In Bond Bourbon.
This is primarily a sipping whiskey but works well as a solid base for this wonderfully unique cocktail creation.
We added a bit of lemon drop syrup and ginger mead because mead and Asgard go together like hands in gloves.
A dash of aromatic bitters adds a bit of complexity. Shake it all up in an ice-filled cocktail tin, and it's a wrap.
Strain over ice and sit back and enjoy.
Here's a bit more about our favorite stalwart Asgardian…
"When Hela invades and takes over, Heimdall becomes the heroic force that is able to get people out of the city and into this mountain stronghold built by the most ancient Asgardians," Brad Winderbaum continues about the character's arc in this new story.
"In a way, he's gone from this elder statesman, the gatekeeper to Asgard, to this bada** warrior-wizard character who lives in the hills and kicks a lot of a** throughout the entire film."
Thor Ragnarok is still playing in theaters, and I promise this one you'll not too soon forget.
Hard-hitting and tons of fun!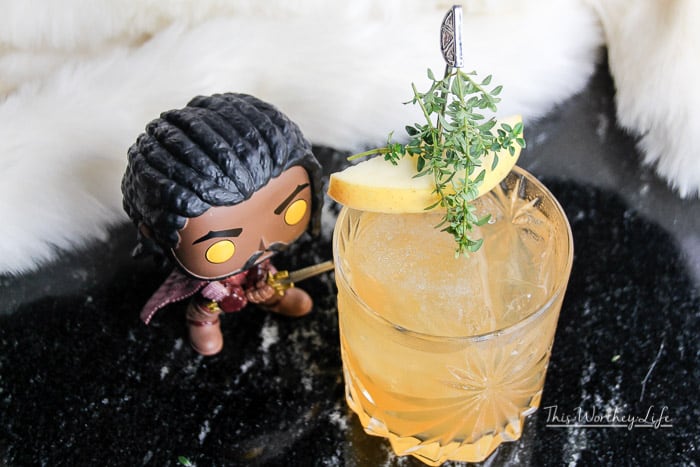 How to make a Heimdall Cocktail
Ingredients:
1 oz. Bourbon Whiskey
1 oz. Lemon Drop Syrup
2 oz. Ginger Mead
1 Dash Angostura Aromatic Bitters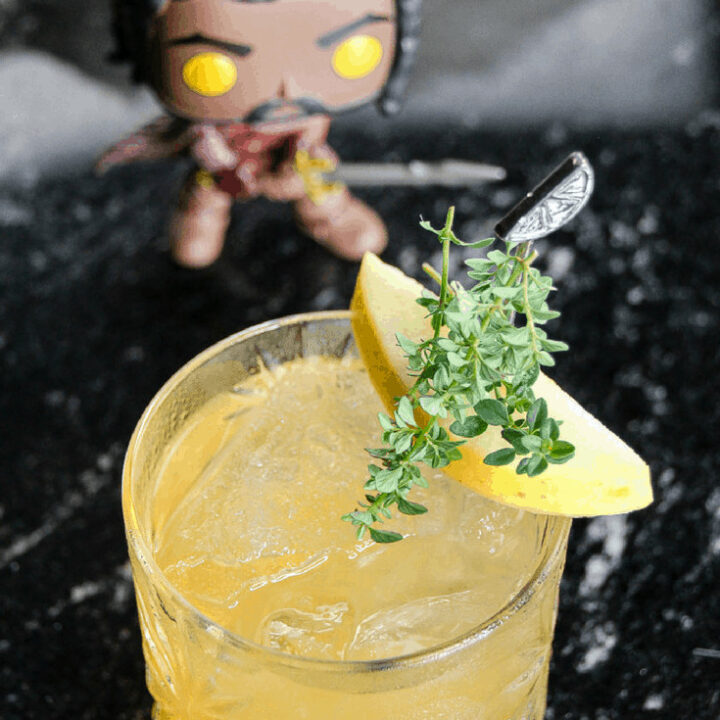 Thor Ragnarok | The Heimdall Cocktail
Ingredients
Ingredients:
1 oz. Bourbon Whiskey
1 oz. Lemon Drop Syrup
2 oz. Ginger Mead
1 Dash Angostura Aromatic Bitters
Garnish:
Sliced Apple Wedges
Fresh Thyme
Instructions
In a bar-glass filled with crushed ice add bourbon whiskey, ginger mead, two dashed lemon bitters, and a splash of ginger beer.
Using a long-handled bar spoon stir cocktail vigorously for 45 seconds.
Strained into a standard rocks glass filled with fresh crushed ice.
Garnish with sliced apple wedges and a fresh sprig of thyme.
Serve.