International traveling comes with a list of things you should do before taking that trip. I'm sharing things we did before traveling abroad and sharing what you need to do before plan your trip.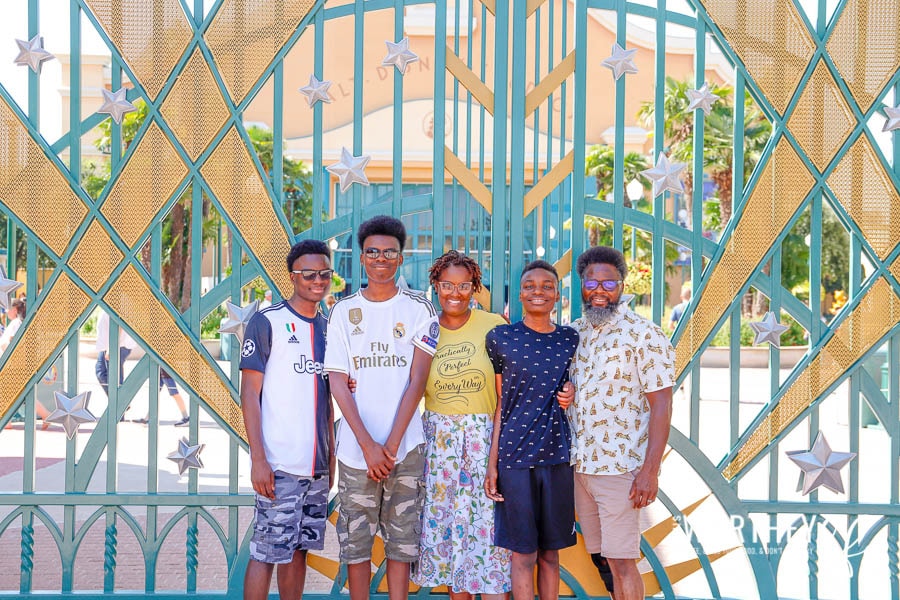 8 Essential Tips Before Traveling Internationally
Last summer our family took our first International trip to Europe for about ten days. I haven't traveled internationally in years, and my mom planned those trips. Derrick was in the Air Force in his 20's, so while he has been all over Europe, it was still a new experience for both of us to plan a trip for our family. While I was prepping for this trip, I started to make a list of everything I needed to do before we left for our big summer vacation. While the boys were excited about their European vacation, I was the one making a list and checking it twice. Now that we've gone and working on our next trip, I wanted to share some of our essential tips before traveling internationally.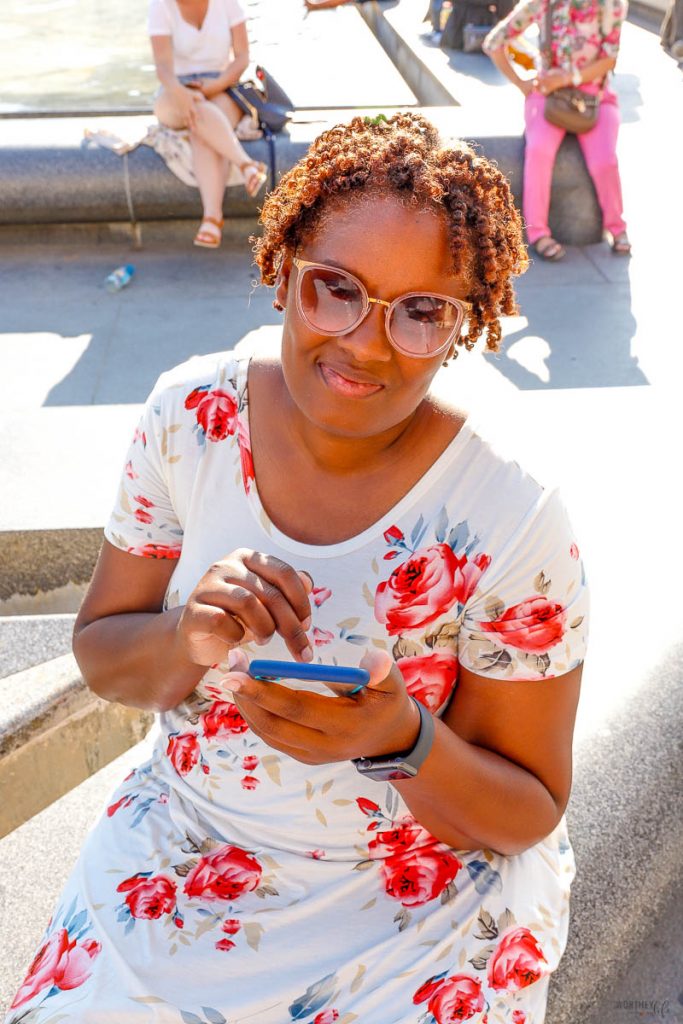 Essential Tips Before World Travel
These tips are necessary if you're a first-timer, or if you need a fresher on what to do before you travel abroad.
Plan. Before buying plane tickets, it's best to plan what countries you want to visit. For our vacation last year, we visited both Paris and London. So I was able to plan our trip to fly into London and fly out of Paris. I also took the time to research what to do in the areas we were staying, as well as finding an Airbnb in a good neighborhood. You should research the best travel apps to have while traveling internationally. We also sat down and talked to our teen boys about what they wanted to do on their family vacation. One thing I've learned from experience is involving your children in the planning part of your trip.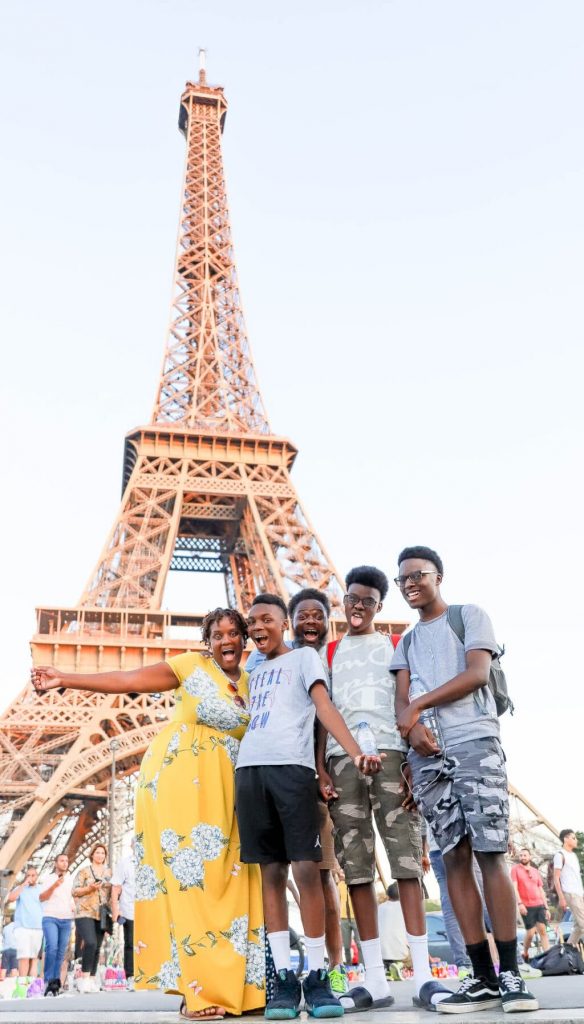 Buy your tickets ahead of time. If you know you're going to popular tourist spots, it's best to buy those tickets in advance. I knew we wanted to visit the Eiffel Tower in the evening, so I purchased our tickets about a month before our trip, so we didn't have to wait in line or not get the best time. If there are super popular attractions, such as the Harry Potter tour in London, you need to book those months in advance.
Money. Another thing you need to do before traveling internationally is handling your money. Talk to your bank and let them know the dates you are traveling abroad, so there's no problem with your credit/debit cards. For our bank, we can go online and put the international travel alert on our cards. The one you don't want to do is have your card flagged for security reasons and not able to use it at all. Talk about having the worst type of vacation.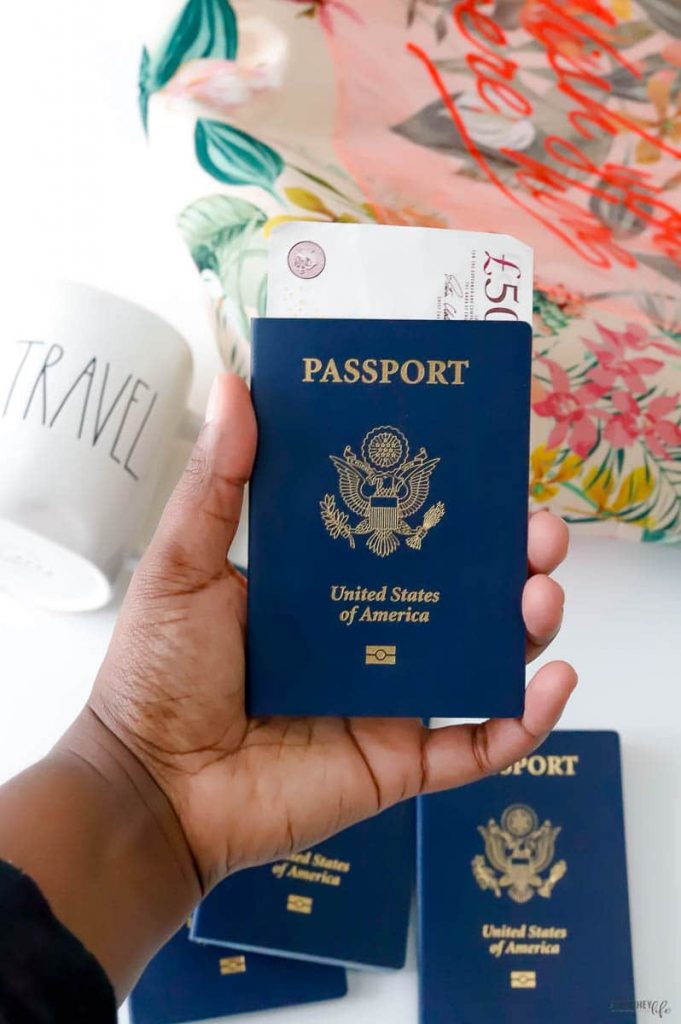 You should also make sure the type of credit/debit card you have will work in the country you plan to visit. For us, we knew our cards would work, so I didn't bother with getting a lot of cash ahead of time. Another option is to have a specific credit card with international benefits. This would allow you to avoid paying fees at ATMs and possible foreign transaction fees. However, you should look up the money conversion before you go.
Have some cash on you. I found it easier to pull money out of the ATM once I was in London, and again in Paris versus using a conversion center. When I compared the fees, it was CHEAPER for more to pull money out of the ATM. My bank charged a fee, but it was lower than the amount I would have been charged somewhere else. Not every location takes cash, so it is always good to have some money on you.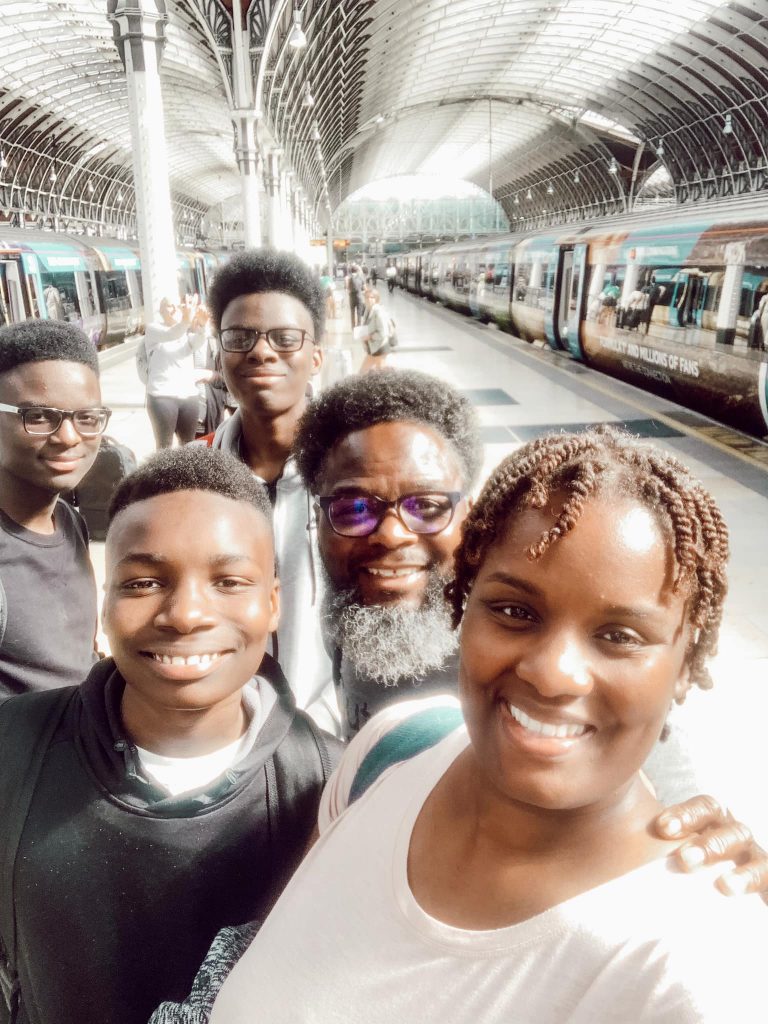 Transportation. You should have this piece of your trip figured out before you leave. Do you plan to rent a car? If so, make sure you know what you need before leaving for your trip abroad. We used Uber a few times while we were in Paris and London with no issues. Since we were a family of five, I had to make sure I found an Uber big enough to carry all of us. We also grabbed a Taxi, just for the experience. Our primary source of transportation while traveling throughout Europe was their bus + metro (London Underground and Paris Metro). It was quite the experience, but fun! You can purchase passes ahead of time. It's also ideal for factoring this piece into your budget.
Purchase an international adapter. I picked this tip up from a friend, and I'm so glad she shared it with me. Countries have different voltage and plug sizes. I was able to order one a few weeks before our trip. If you're traveling with more than one person, you should buy a few. You can also look at getting a power strip to plug in multiple devices at once.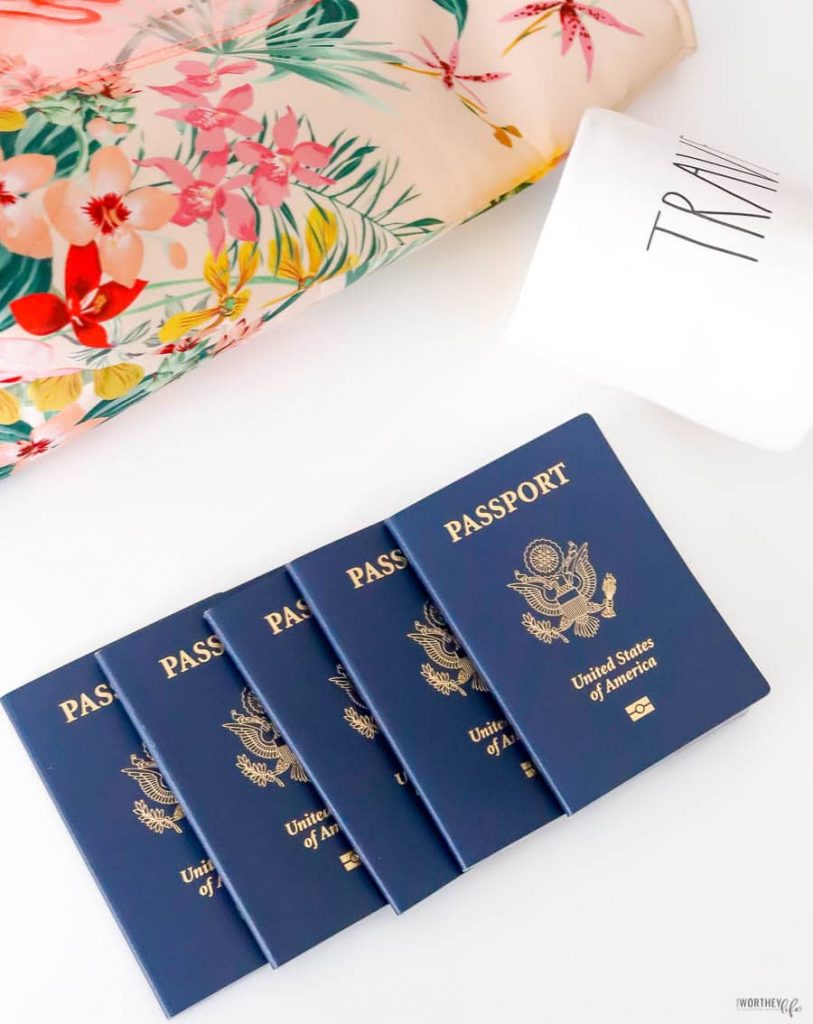 Make copies of your passport. This is so important to do. You never know what may happen while you're traveling abroad. I scanned all of our passports and passport cards ahead of time. I saved them to my cloud account and also emailed a copy to myself. I also sent a copy to each family member, just in case we got separated, everyone would have a copy on their phone. You should also make a copy and leave it at home, as another back-up option.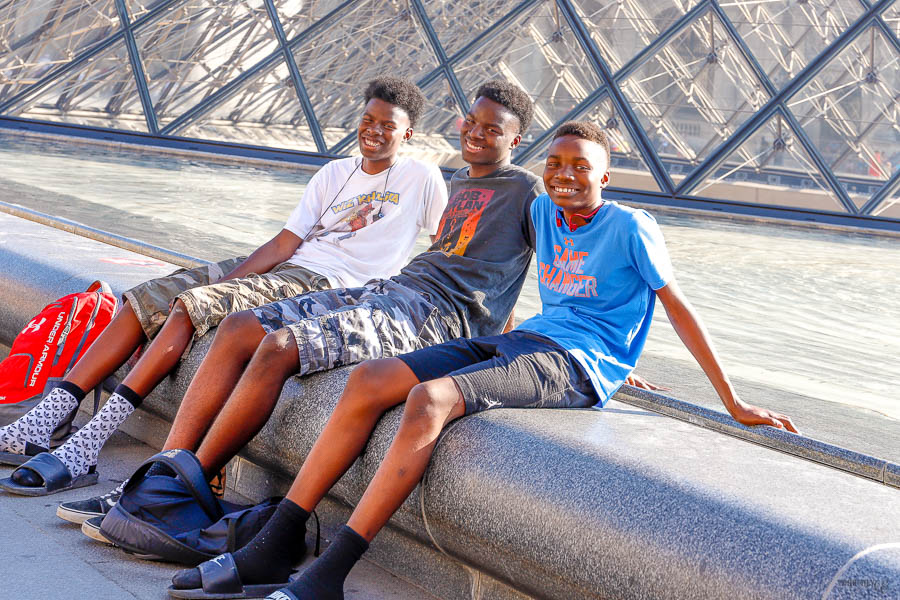 Updated vaccinations. If there is one thing you have to do before traveling, it is making sure your immunizations are up-to-date. And, if you take medicine, pack a few extra pills, just in case. This is one area I wasn't worried about since our boys are up-to-date on their vaccinations. I know there are certain countries you have to get additional vaccinations before traveling, so it is important to do your research months in advance.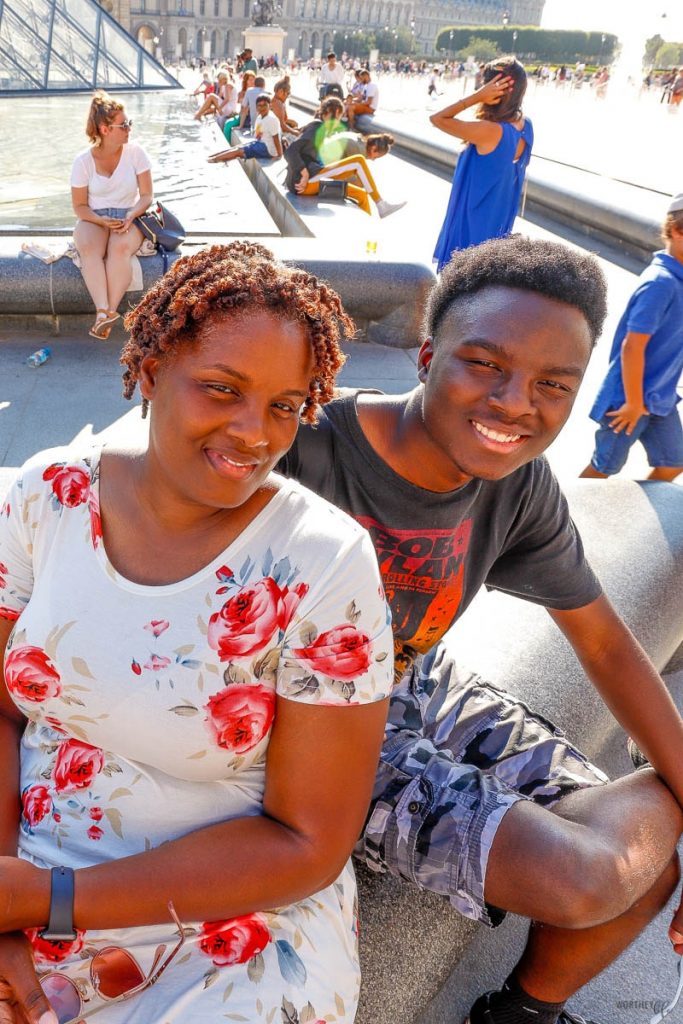 With passports in hand, we're ready for our next trip abroad!