In just eight easy steps, I'm going to show you how to turn an old gumball machine into a beautiful WOW factor for your home.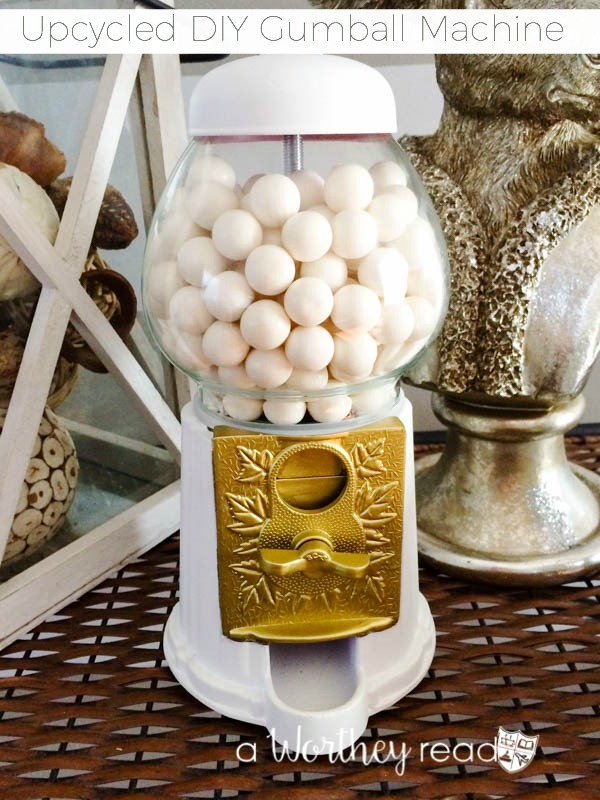 Upcycled and recycled items are a great way to add the WOW factor to your home for a fraction of the cost. I've been a big fan of the HGTV's shows for years. I'm always amazed at how it "natural" it looks to flip a house (on Flip or Flop) or work magic (like Jo does in Fixer Upper). I still have a long way to go before I am on the perfectionist  DIY level, but I like to try my hand at small projects here and there. Years ago, HGTV used to have shows where a designer would come in and fix up one of the rooms in a homeowner's house for under $100.00. The transformation of what they did was mind-blowing. But it gave me the courage and allowed me to see that it doesn't take much to flip a room. Today I'm sharing eight easy steps on how you can make an old gumball machine into a beautiful home decor item. Or, if you're planning a fancy birthday party or wedding, and want a gumball machine as a party favor, you can do this as well! For just a few dollars (basically, two cans of spray paint), you can make your very own Upcycled DIY Gumball Machine.
If you don't have a gumball machine, try locating one at the following places:
Garage Sales
Thrift Stores
Craigslist or Facebook Sell Groups
Order one here
Alright, let's get started!
Materials Needed to recycle and reuse your Gumball Machine:
Metal gumball machine
White matte spray paint
Metallic 18 KT gold spray paint
Old newspaper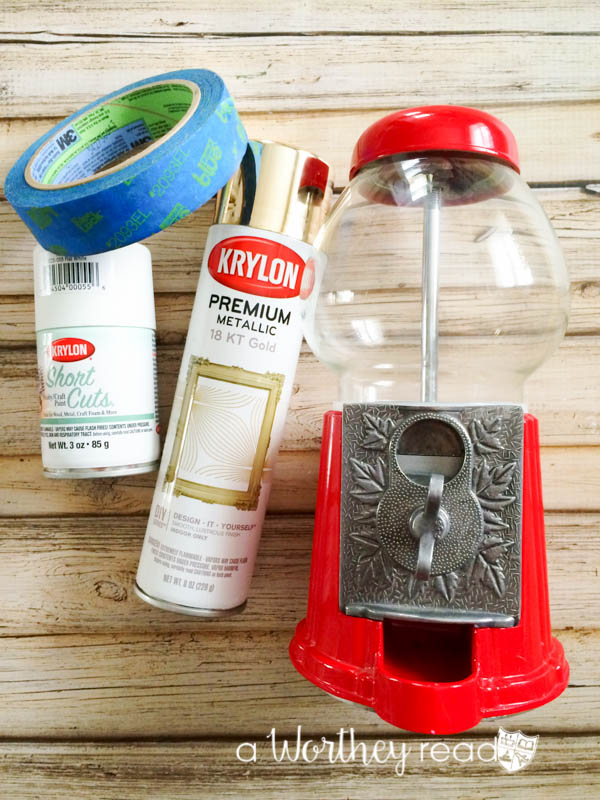 Directions:
1. Take apart your gumball machine piece by piece (take pictures along the way to remember how to put your machine back together)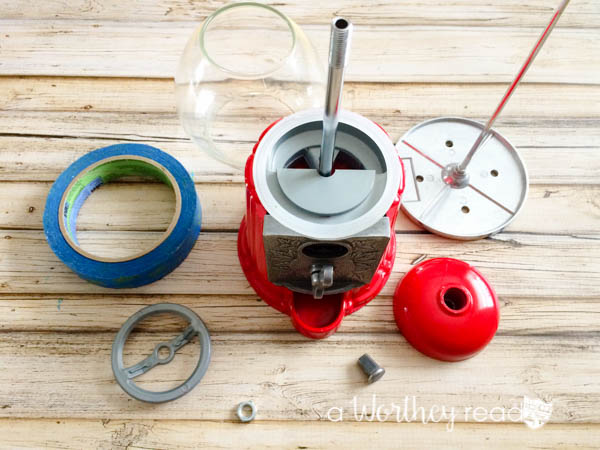 2. Tape off the metal part. Then taking the matte white spray paint, spray everything that is red.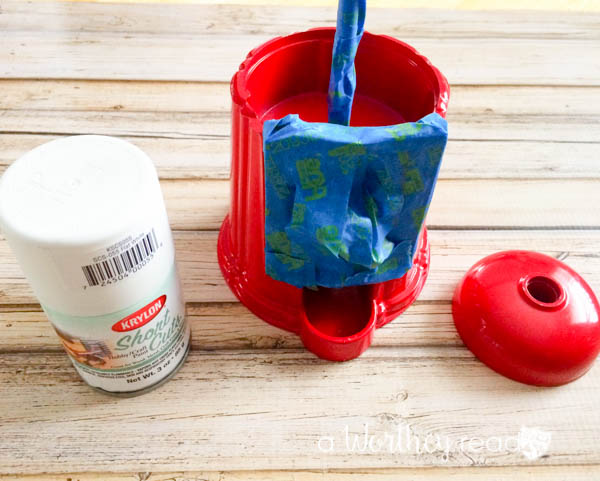 3. Let your white paint dry for 2-3 hours, then remove your painter's tape.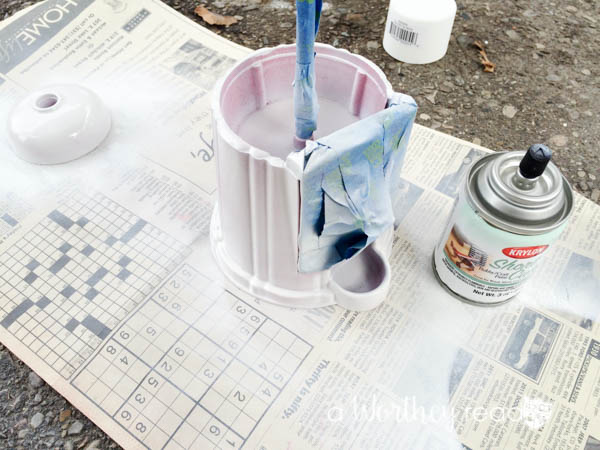 4. Place a plastic bag on everything white and tape it off with the painter's tape.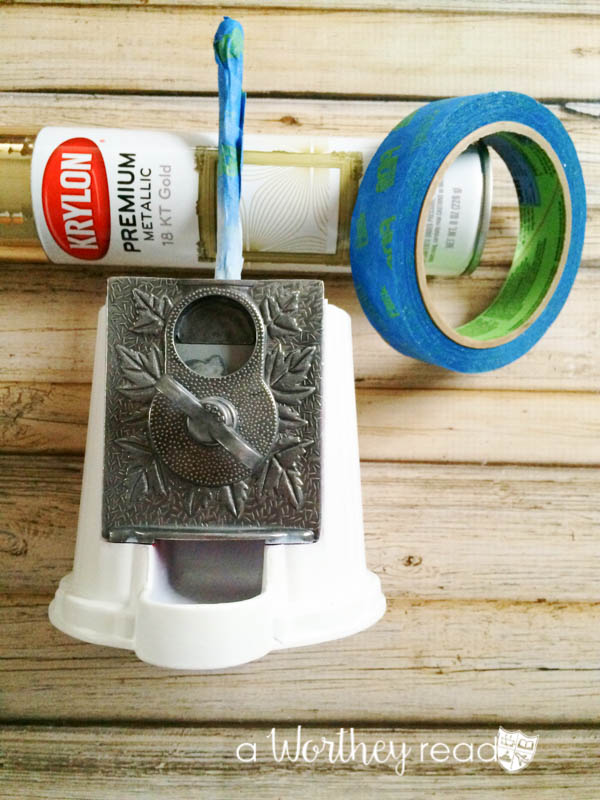 5. Spray the silver machine part with your metallic gold spray paint.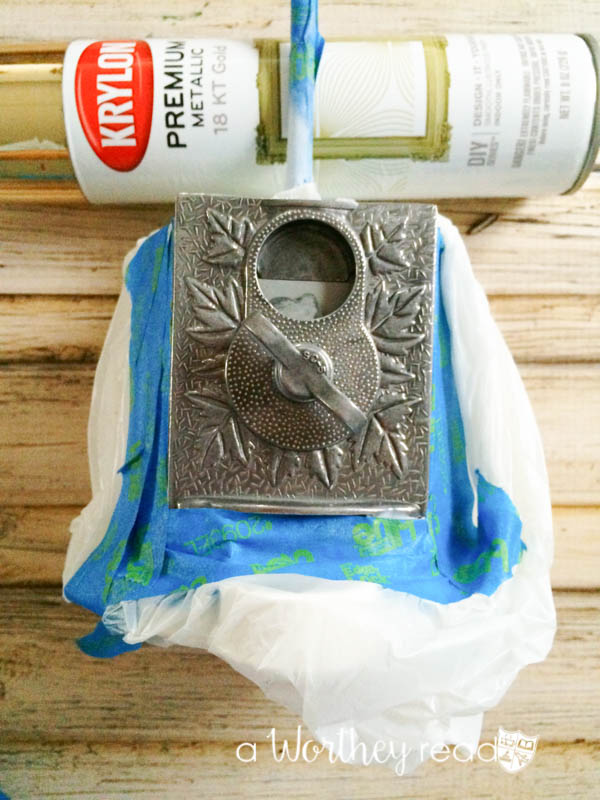 6. Let your paint dry for 2-3 hours then remove the painter's tape.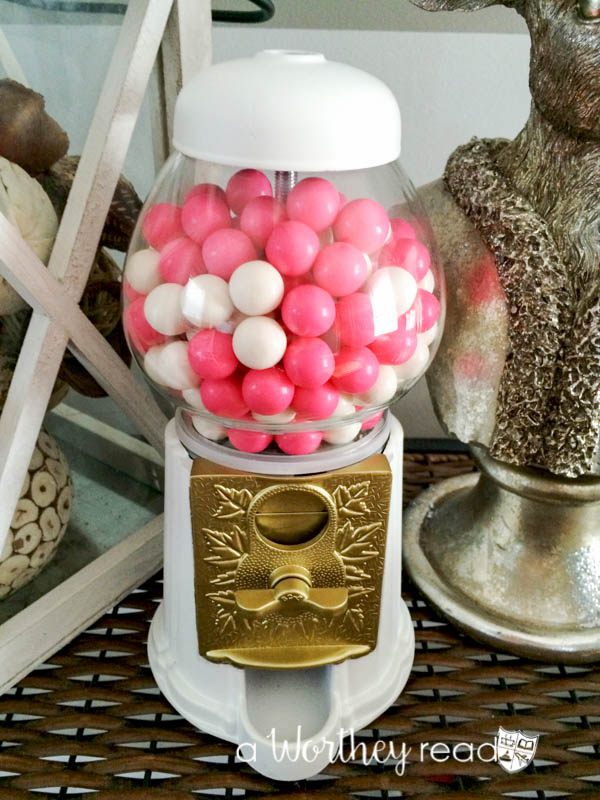 7. Now reassemble your gumball machine using the pictures you took as a reference.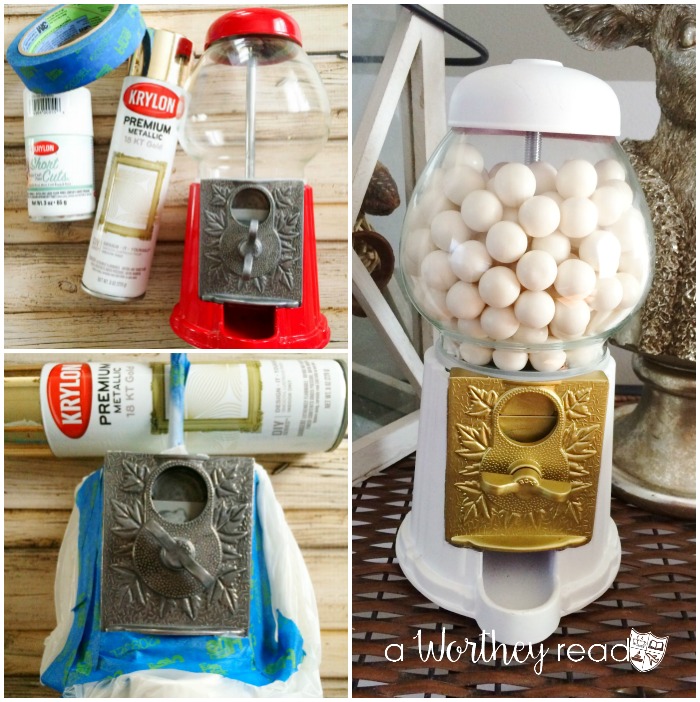 8. Now fill your machine up with your favorite color gumballs!
And that's it! You have a beautiful, trash-to-treasure piece for your home. This would look great on a coffee table, buffet table in the dining room or the kitchen. This would also be a fun idea for a fancy birthday party or girl's night out event!