This shop has been compensated by Inmar Intelligence and its advertiser. All opinions are mine alone. The following content is intended for readers who are 21 or older. Enjoy Responsibly. #UptownPartner
Let us show you how to plan a backyard party idea using Uptown Cocktails.
Uptown Cocktails are for entertaining because they're ready to drink, and they offer eight bold and delicious flavors.
No mixing is required; just open and pour.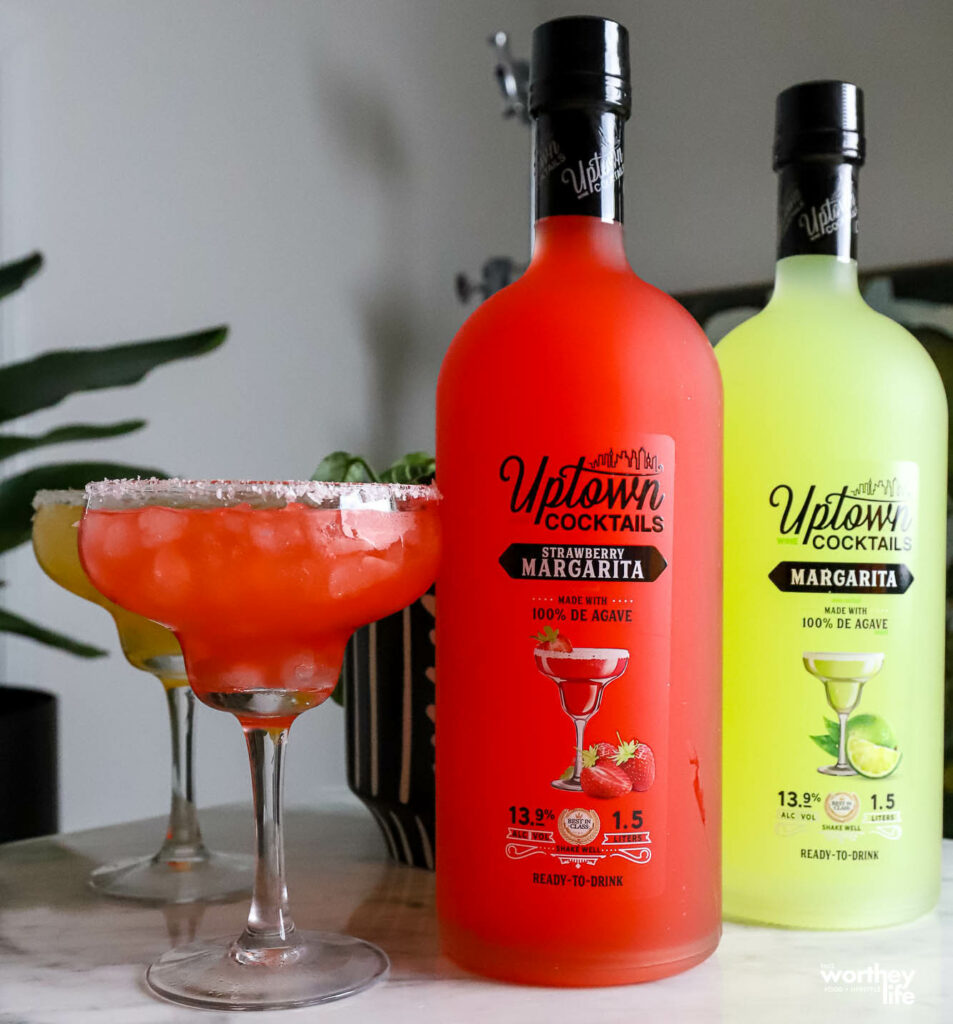 Backyard Party Idea With Uptown Cocktails
Summer is right around the corner, and we're getting ready for lots of backyard entertainment and good times.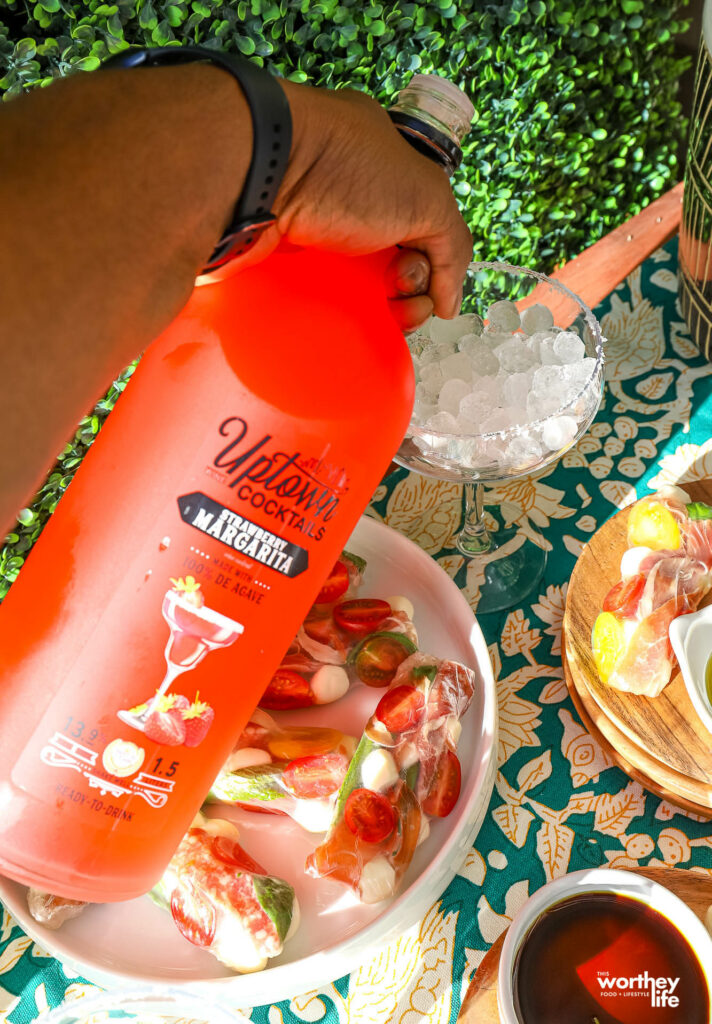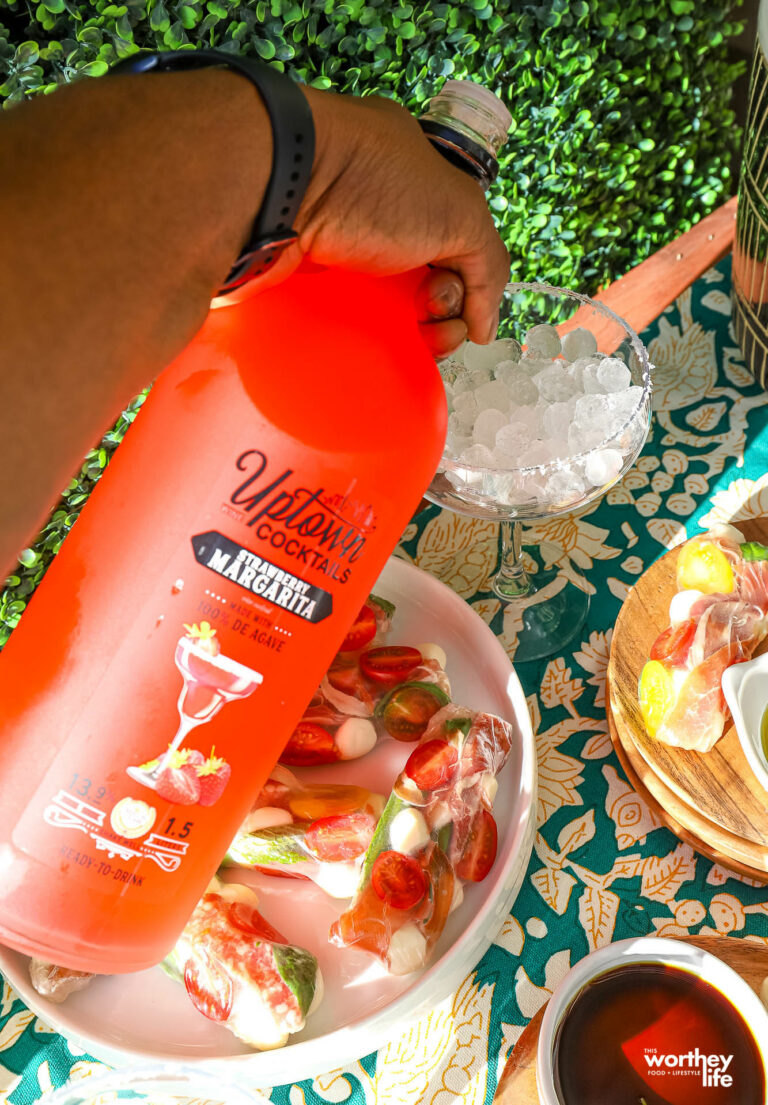 Preparing our patio spaces for guests takes planning; however, serving refreshments from Uptown Cocktails saves us time.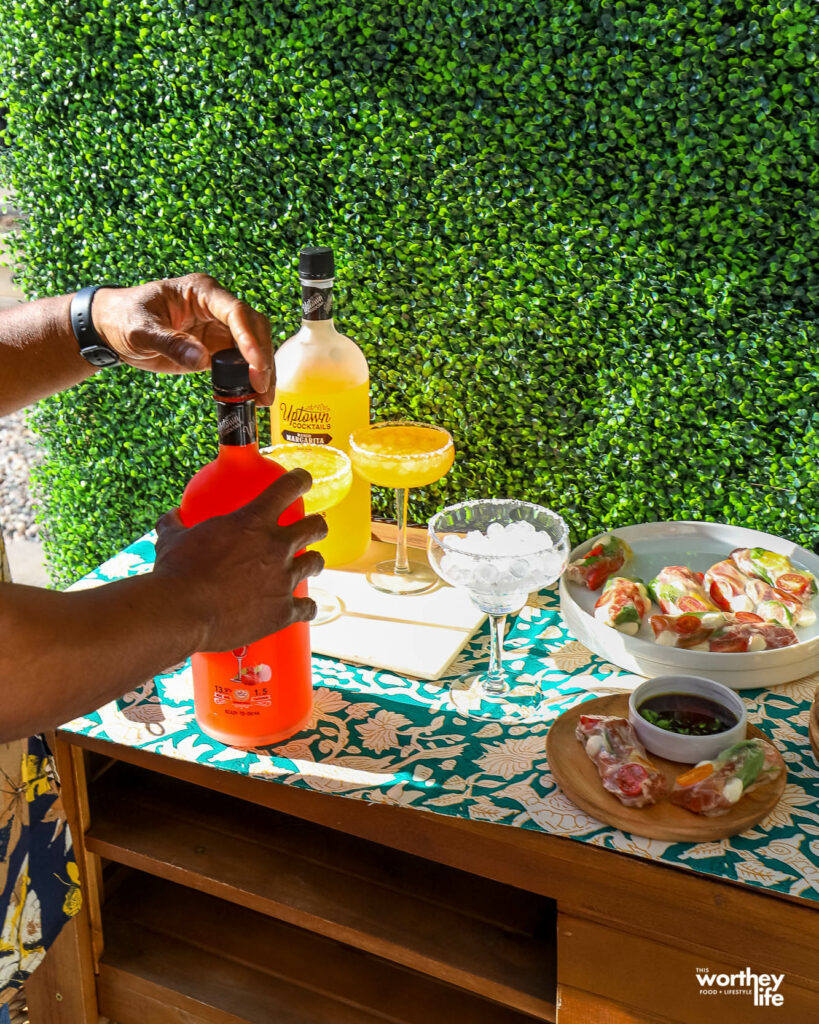 Uptown Cocktails Review
Grabbing our favorite bottles of Uptown Cocktails saves us time, and with eight bold flavors, everyone will have a drink they can enjoy!
I also like Uptown Cocktails because they are not made with corn syrup or artificial flavors; they're kosher and 13.9% abv.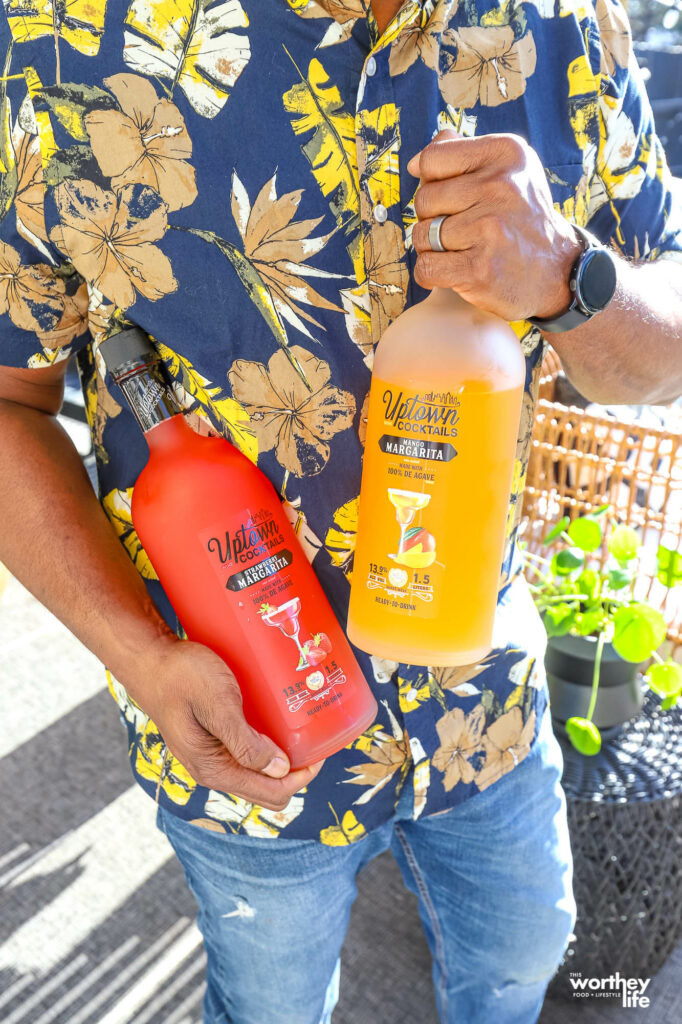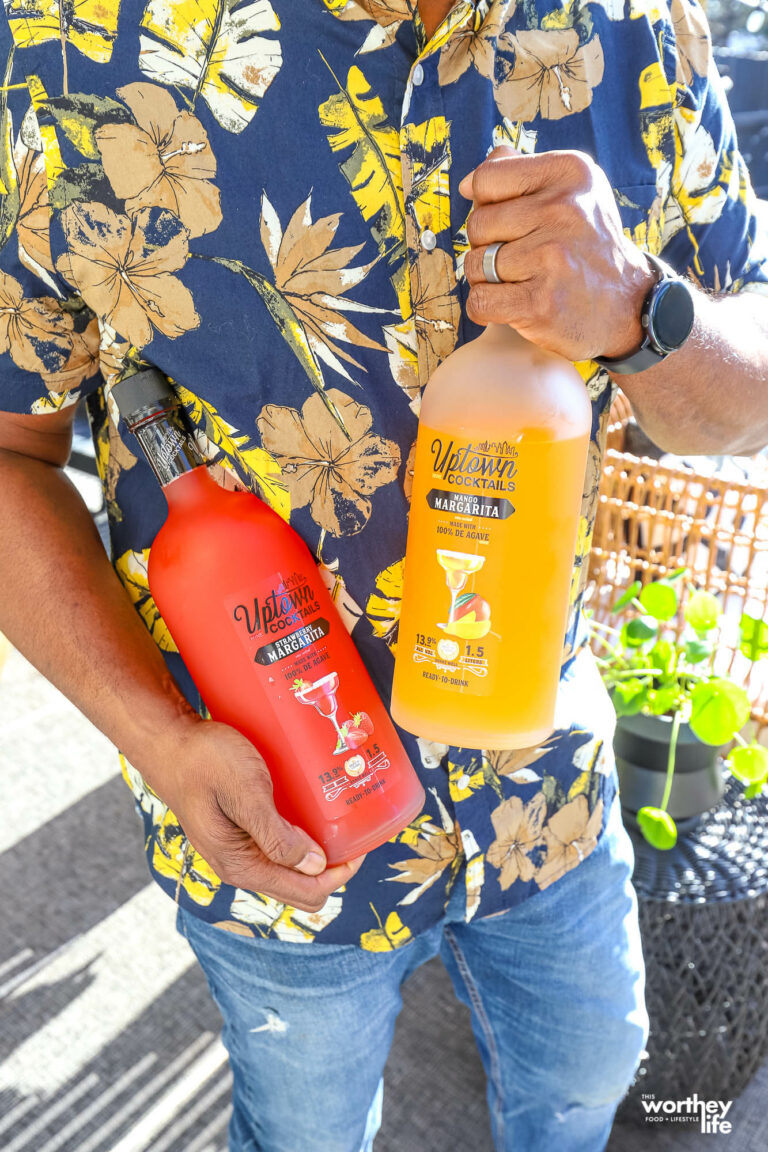 And the flavors, they got plenty! Click here to shop!
For our margarita lovers, Uptown Cocktails has an Original Margarita flavor, Strawberry, and my favorite, Mango Margarita!
There is a Chocolatini for chocolate lovers and tropical flavors galore in the Uptown Cocktails Piña Colada and Blue Hawaiian drinks, but there's also Lemon Tea and Ruby Red Grapefruit!
I know it sounds cliché, but there is such a thing as a party in a bottle, and Uptown Cocktails is it!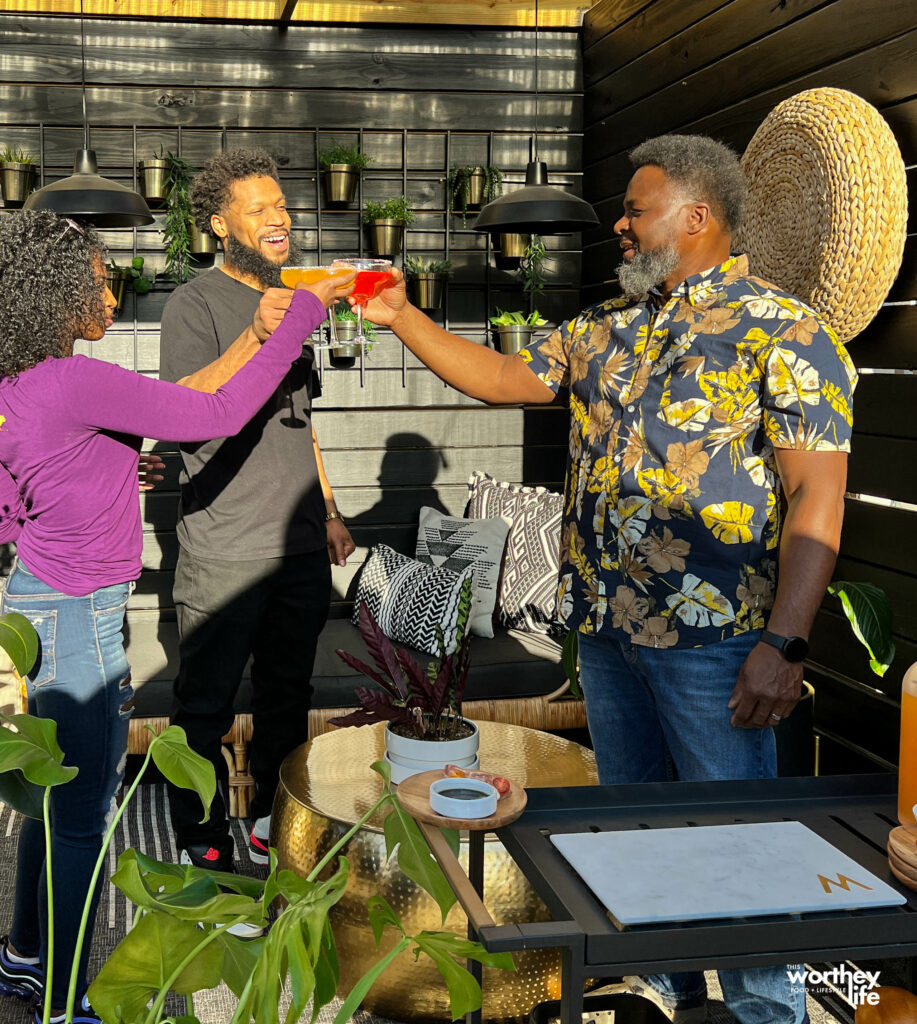 With 8 servings in a 1.5-liter bottle, it is perfect for a crowd! We don't have to worry about running out.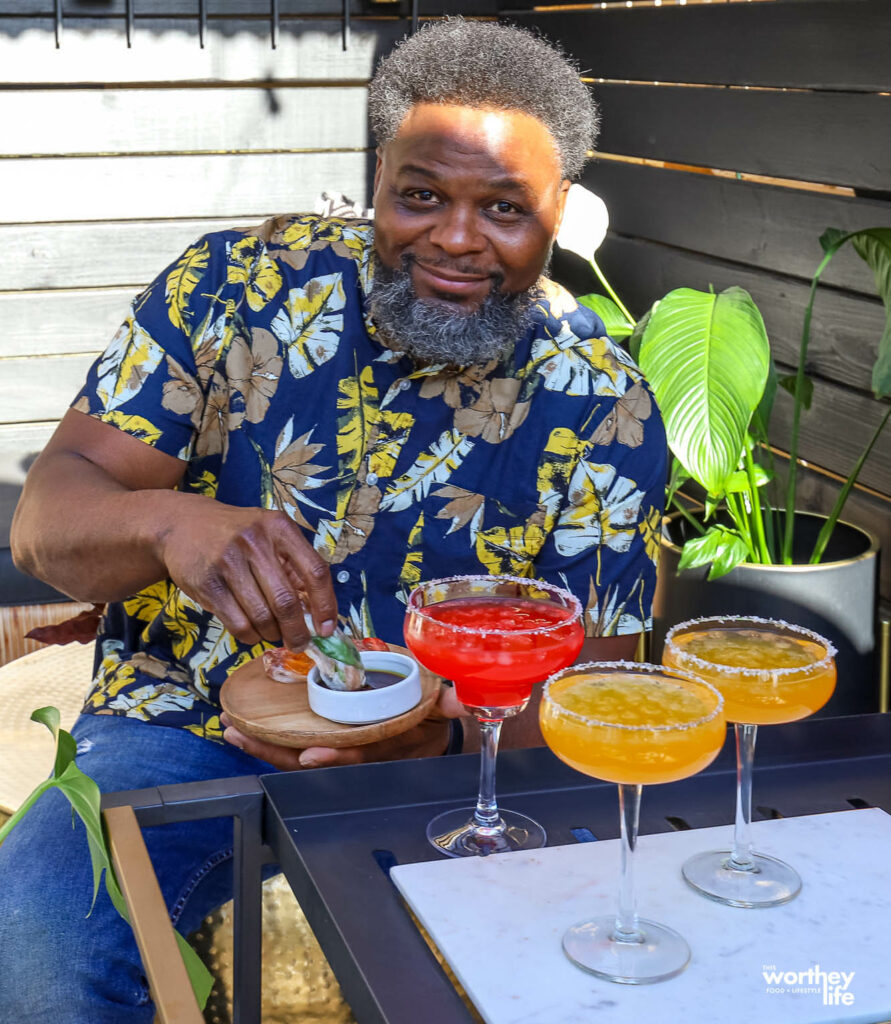 What You Need To Throw A Backyard Party
Refreshments. Entertaining with Uptown Cocktails works because they have several flavors with eight 6-ounce servings in each bottle.
Food Pairings. Deciding what foods to serve can be difficult. Plan your menu based on the cocktails you're serving and your guest's palate.
Before inviting guests, send a text asking if there are any food or dietary restrictions. Our typical summer menu includes:
Grilled or barbecued meat.
2-3 side dishes.
A meatless entrée option.
Salad or another light option like our Prosciutto Caprese Spring Rolls shown above.
Alcoholic and non-alcoholic options.
Having no meat or vegan options is also a good look.
Pro-tip: always keep chilled and room temperature water bottles on hand.
Serving Essentials. To keep things running smoothly, we serve food on paper plates and use plastic utensils and paper napkins—this makes clean-up a breeze. Also, keep wet wipes and a few rolls of paper towels on hand because spills will happen, and it's best to be prepared.
Entertainment. Plan a backyard movie night and set up a concession stand with warm buttered popcorn bags and various candies and treats.
When keeping your guests entertained, put together a music playlist to keep the party going. If your backyard space is big enough, incorporate games like corn hole or ring-toss into the mix. We also love splitting our guests into teams and playing trivia games.
Who's Invited. This one is a biggie! Sending out invites or drafting text messages with clear language describing who can attend, i.e., "no kids," "no pets," or "BYOB," is an easy way to avoid potential awkwardness.
And when invites are sent out 1-2 weeks or up to a month in advance, it gives guests plenty of time to make arrangements before heading to your back or sideyard soirée!
Note: If you send invites a month in advance, send a reminder text or email 1-2 weeks before the date.
Now, the hard part is putting together that guest list. It's okay to have different parties that include other groups of friends and family because the reality is, not everyone mixes well with certain friends.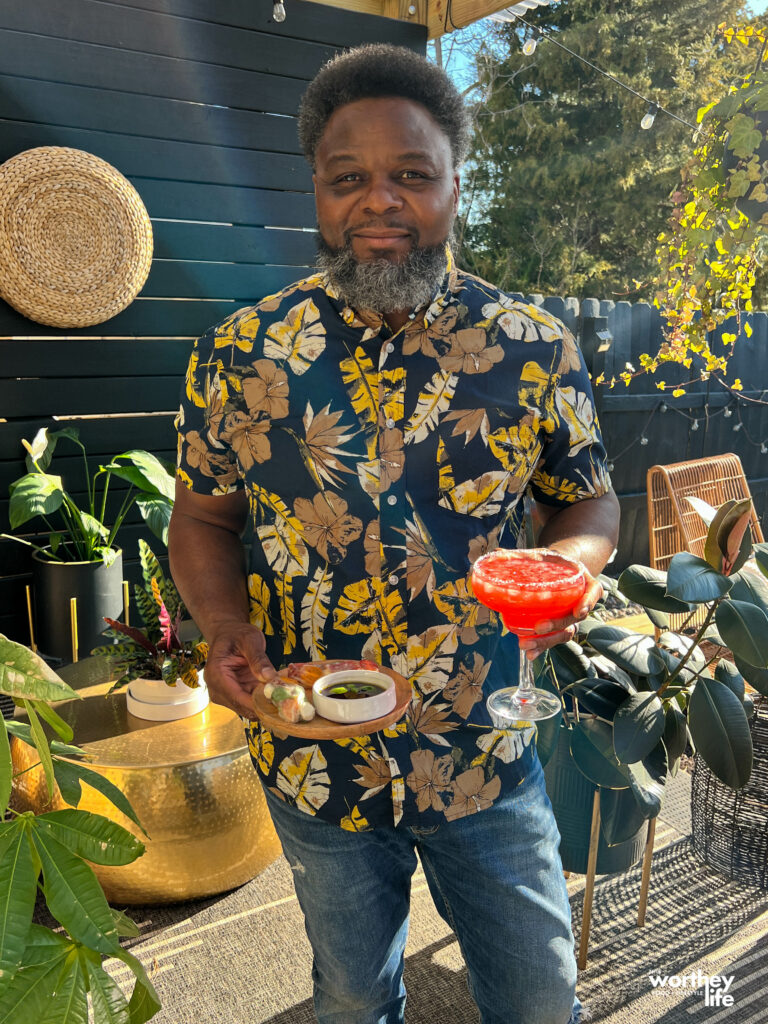 There's nothing like inviting over a few friends and enjoying good vibes, plenty of sunshine, and Uptown Cocktails. Cheers!
For more information on where to buy Uptown Cocktails visit their webpage and click the Store Locator.