There are quite a few great benefits to using Aloe Vera. From making your own hand sanitizer to skincare uses. This post will share the best uses for Aloe Vera.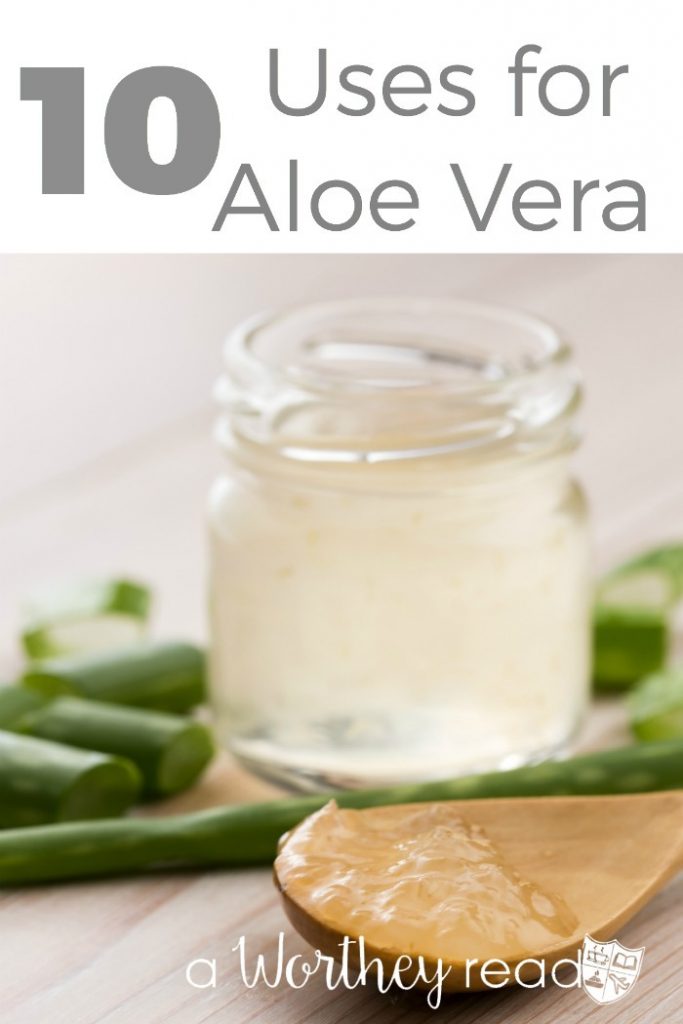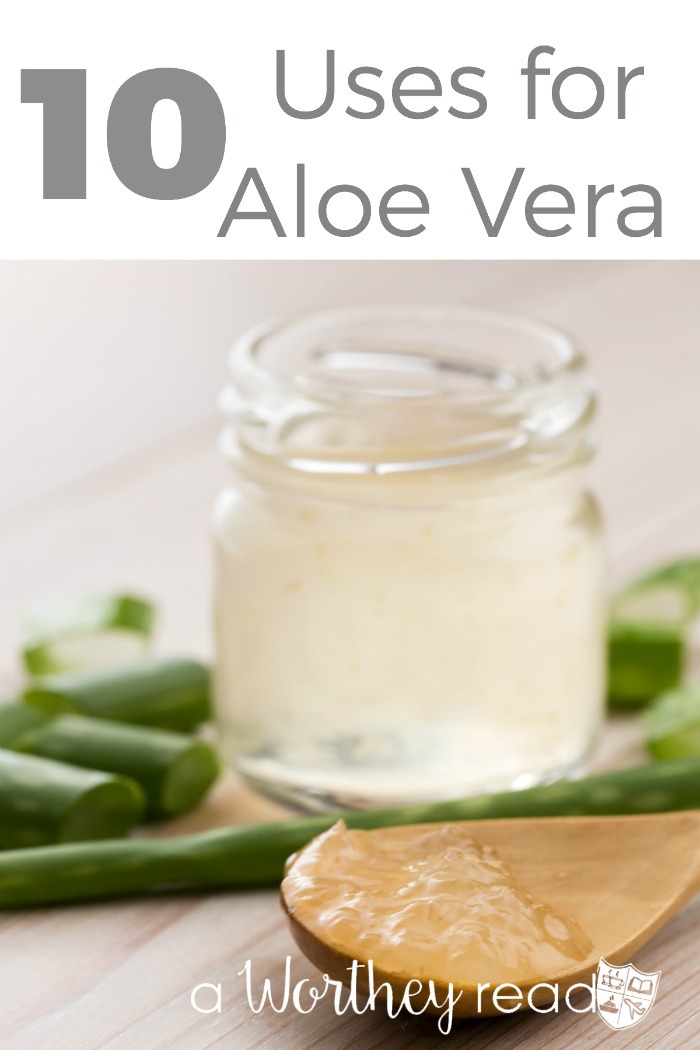 10 Best Uses for Aloe Vera
Aloe Vera is almost like nature's natural band-aid. Just a few drops from the aloe vera plant can fix all sorts of problems. It is gentle on the skin and has holistic healing properties that are quite beneficial. If you grow aloe in your home or want to start growing it, here are some ways you can use aloe vera. The truth is this little green plant is worth its weight in gold. Here are 10 best uses for Aloe Vera that can certainly come in handy!
One of the main ways everyone is using Aloe Vera right now is to make your own hand sanitizer. With a shortage all over the country, it's nice to know that you just need a few ingredients to do it yourself.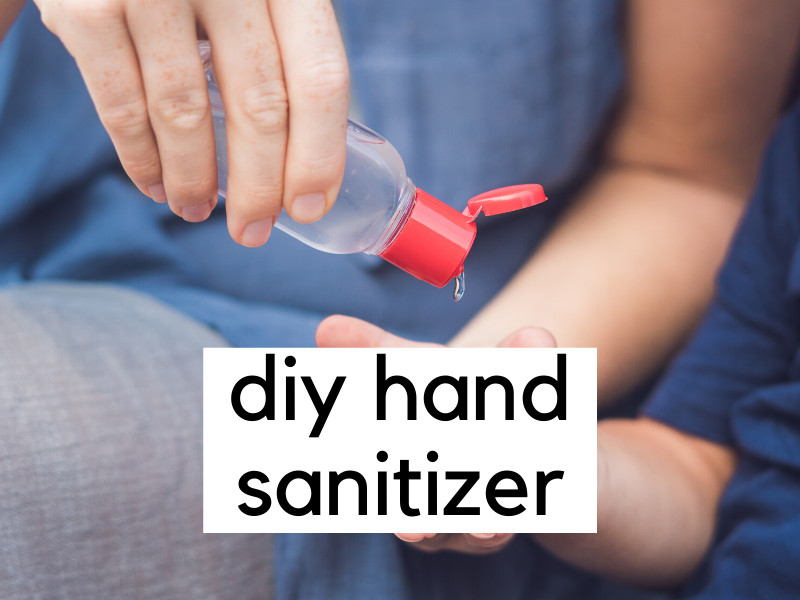 How To Make Your Own Hand Sanitizer
Here's what you will need to DIY Hand Sanitizer.
Directions:
In a small mixing bowl, stir alcohol and aloe gel together until well blended.
Add 8-10 drops of the essential oil of your choice. Stir until blended.
Pour the mixture into an empty container and seal.
*Note: The CDC recommends using hand sanitizer with at least 60% alcohol content.
1. Break up bruises.
You can spread a little aloe vera onto bruises to help speed up the healing time and break up the darkness of the bruise. Do this several times a day for the very best results.
2. Treat minor burns.
Burns happen, especially in the kitchen. Keep aloe vera in the kitchen so when minor burns happen you can quickly treat them. Just a dab can help soothe pain, swelling,and redness.
3. Treat minor scrapes and cuts.
Fresh aloe can be put on minor cuts and scrapes to help soothe the pain, redness, and help speed up the healing process. This should only be used for minor cuts that are neither too deep or wide. Paper cuts or minor kitchen cuts are ideal for aloe vera.
4. Take the burn out of sunburn.
Did you spend too much time in the sun unprotected? Spread aloe vera onto sunburned skin to help moisturize the burn, which prevents peeling and quickens the healing process. It can also contribute to taking the red out and soothe the sting of the burn.
5. Take the bite out of bug bites.
Do bugs love to bite on you? Dab aloe vera on bug bites. It can help moisturize the bite, alleviate the swelling, stinging, and redness. It is a quick fix and one that offers cooling relief.
6. Remove eye makeup.
Aloe is gentle enough to use around the eyes, so dab it onto a q-tip to help remove stubborn eye makeup with ease. It can also contribute to removing lipstick and other cosmetics while cooling and moisturizing. Keep an aloe plant in the bathroom for quick makeup removal.
7. Smooth out wrinkles.
Aloe vera can moisturize and temporarily plump the skin which makes it perfect for smoothing out wrinkles. Use it on wrinkle-prone areas for some temporary smoothing effects. Plus, your skin will smell great.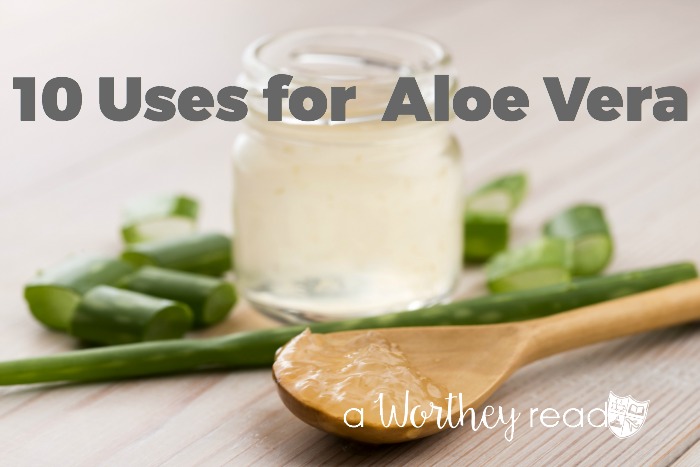 8. Boost your conditioner.
Add aloe vera to your hair conditioner to give it moisturizing properties. Aloe vera can help moisturize hair and give it a rich, shiny finish naturally. You can also add it to shampoo, hair masks, and other wash away hair treatments.
9. Soothe dry scalp.
Massage aloe vera onto the scalp to help moisturize it and reduce the appearance of flakes and dry skin. It is particularly useful during the winter months when the scalp is dry, or after you use lots of heat products and heated styling tools.
10. Make an aloe sugar scrub.
Mix two tablespoons of aloe vera to one cup of sugar of your choice (white or brown) and mix well. Use this to polish the skin in a circular motion and rinse clean. The aloe will moisturize skin and give it nutrients it craves while the sugar exfoliates.
See how handy having an aloe vera plant on hand can be? Give these uses for aloe vera your consideration, and see if you shouldn't add one of the beauties to your house plant collection. You will find that they are not only pretty cute but so practical too.
How do you plan on using Aloe Vera in your home? Feel free to leave me a comment below; I would love to hear what you have to say!