Homemade cookies with high-quality ingredients are what we're calling our Pretzel Crunchers White Chocolate Chip cookies. Mixed with pretzels, white chocolate chips, Bob's Red Mill flour and more, these are a delicious and simple Christmas cookie recipe to try this year. Grab the recipe down below.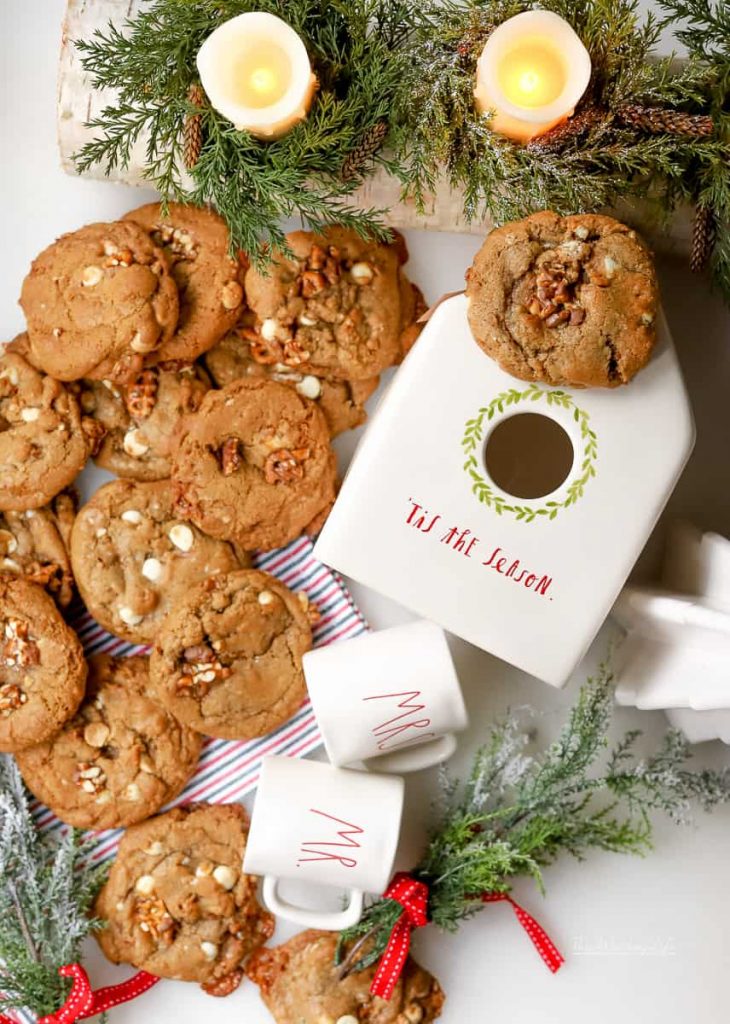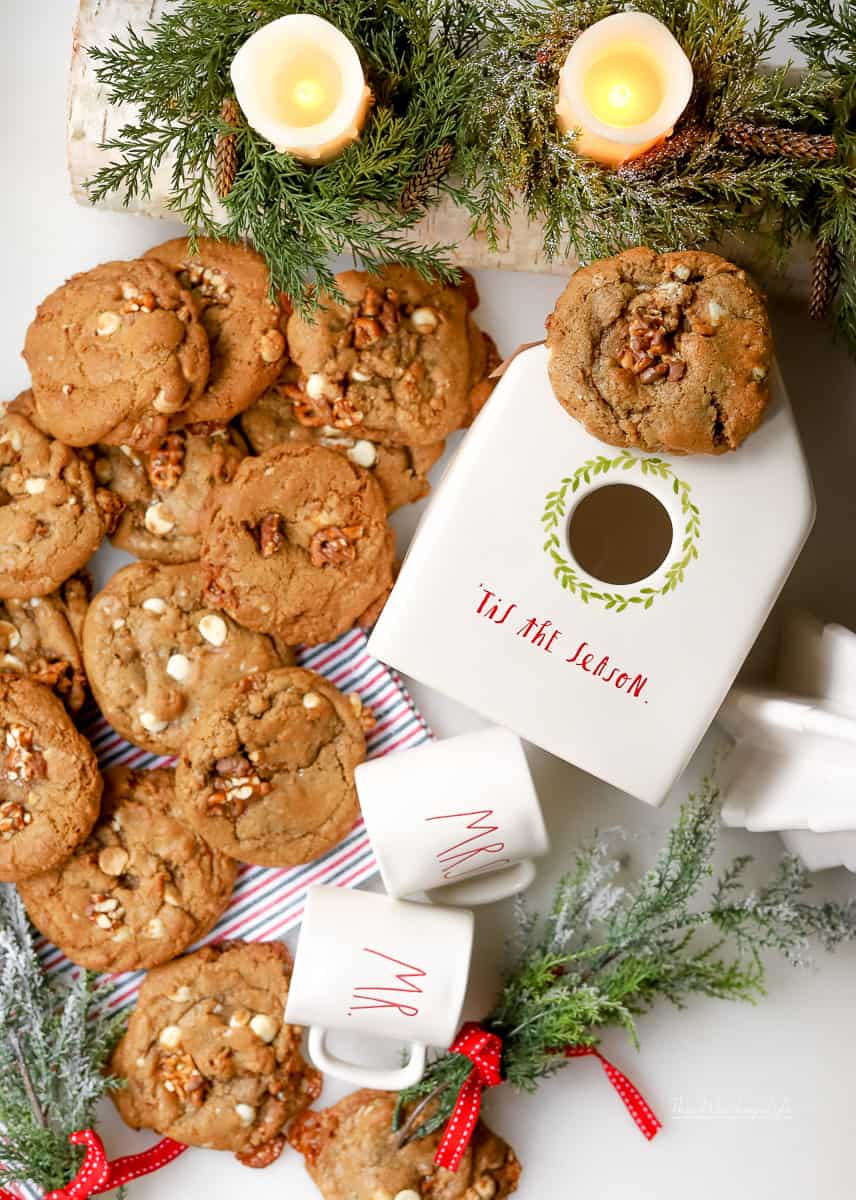 Pretzel Crunchers White Chocolate Chip Cookies
Good cookies are just the best, aren't they? Maybe it's part nostalgia and part being in touch with my inner cookie monster. But good cookies are just so satisfying on so many different levels. And I especially have a soft spot for cookies during the holidays. Although I like the old standbys like chocolate chip, oatmeal raisin, and peanut butter, I also love coming up with my own cookies remixes.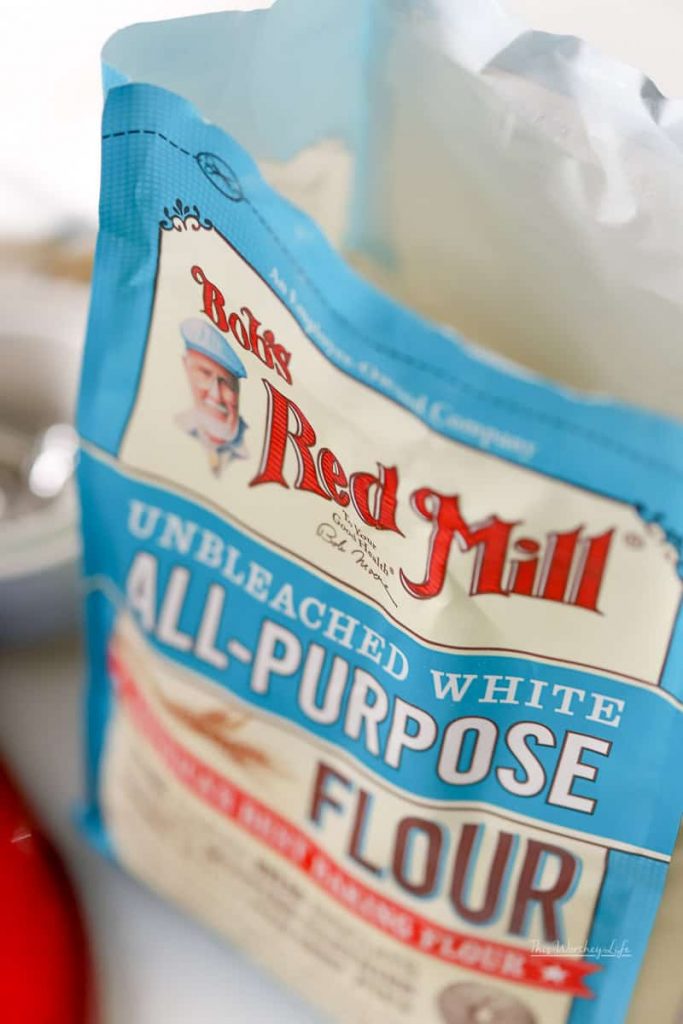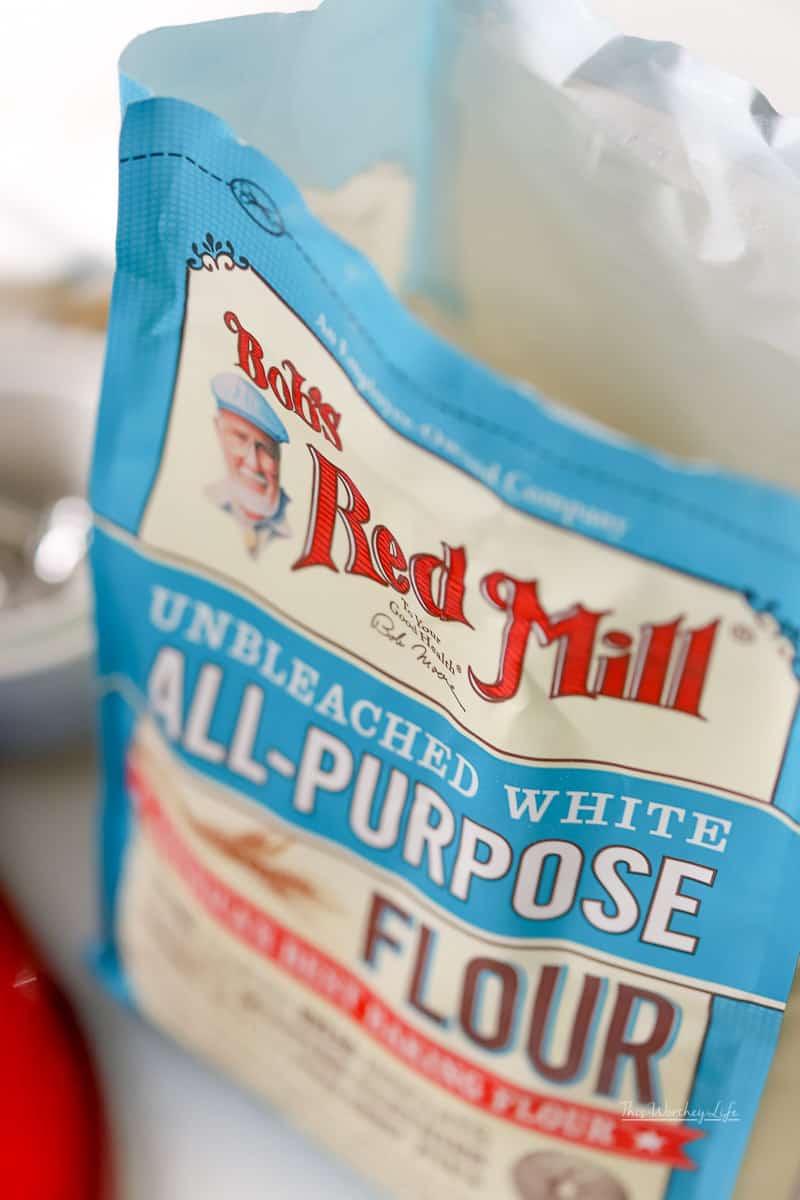 And with Bob's Red Mill all-purpose flour I am taking my cookie making game to the next level, we all know when you start with quality ingredients there is no room for mediocre results. So let's get in the kitchen and whip up some amazing baked goods.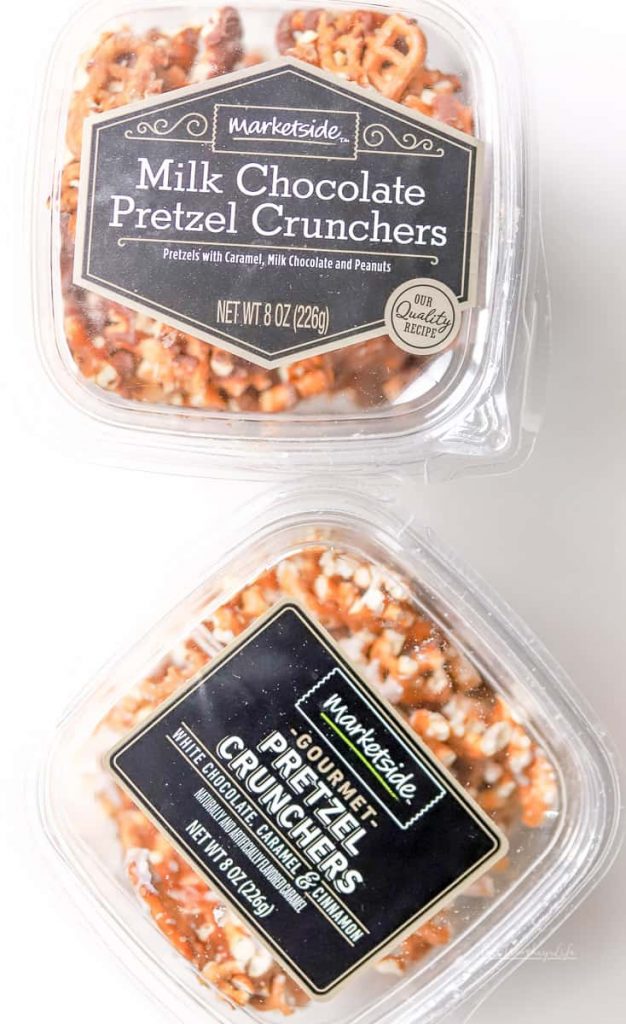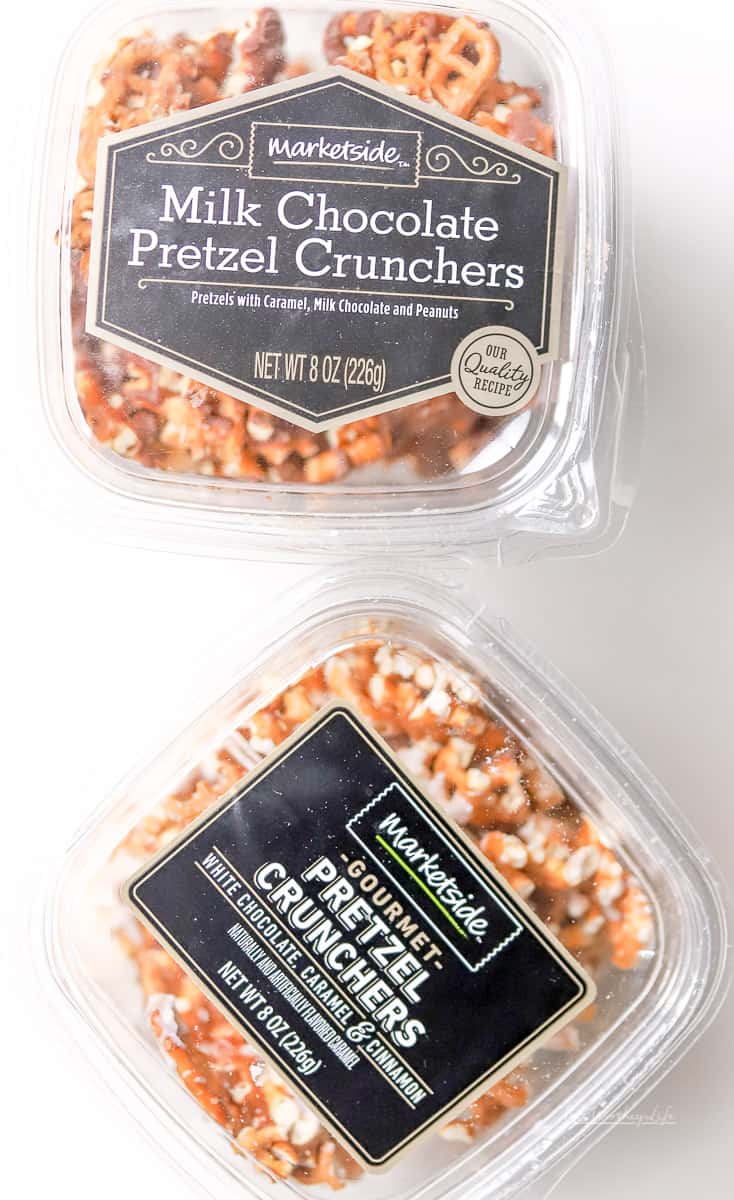 Have you ever put pretzels in your cookies? If you haven't you got to try it, but not just any pretzels will do facts! I found the perfect cookie-making-ingredient in Walmart's Marketside Gourmet Pretzel Crunchers! These are gonna make your cookies taste like they been prepared by the ghost of Julia Childs. Yes, they are THAT good. These cookies got that sweet and salty thang working overtime.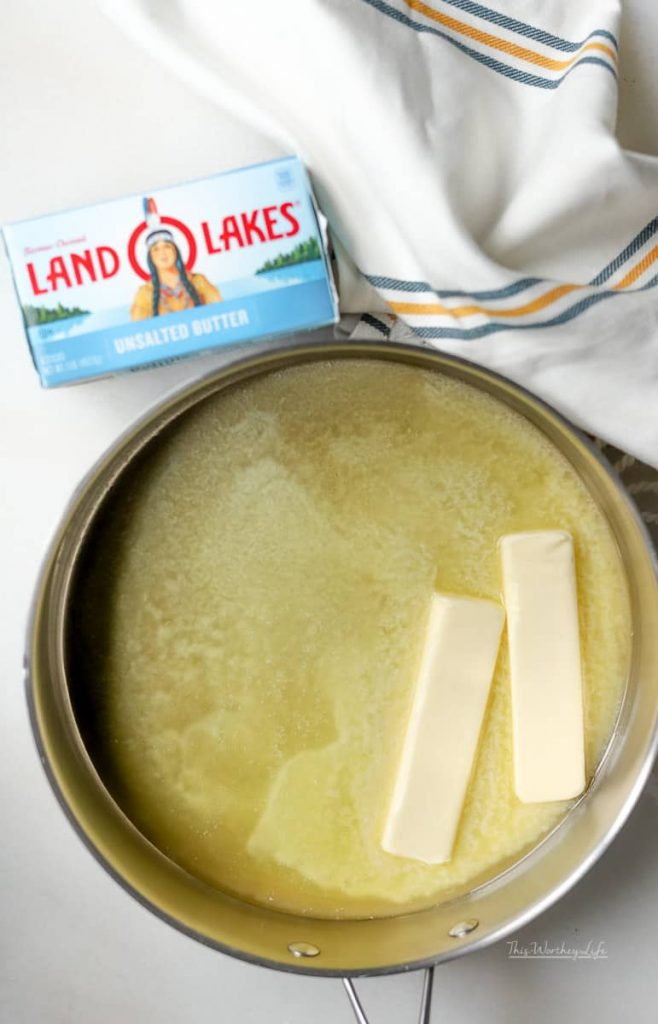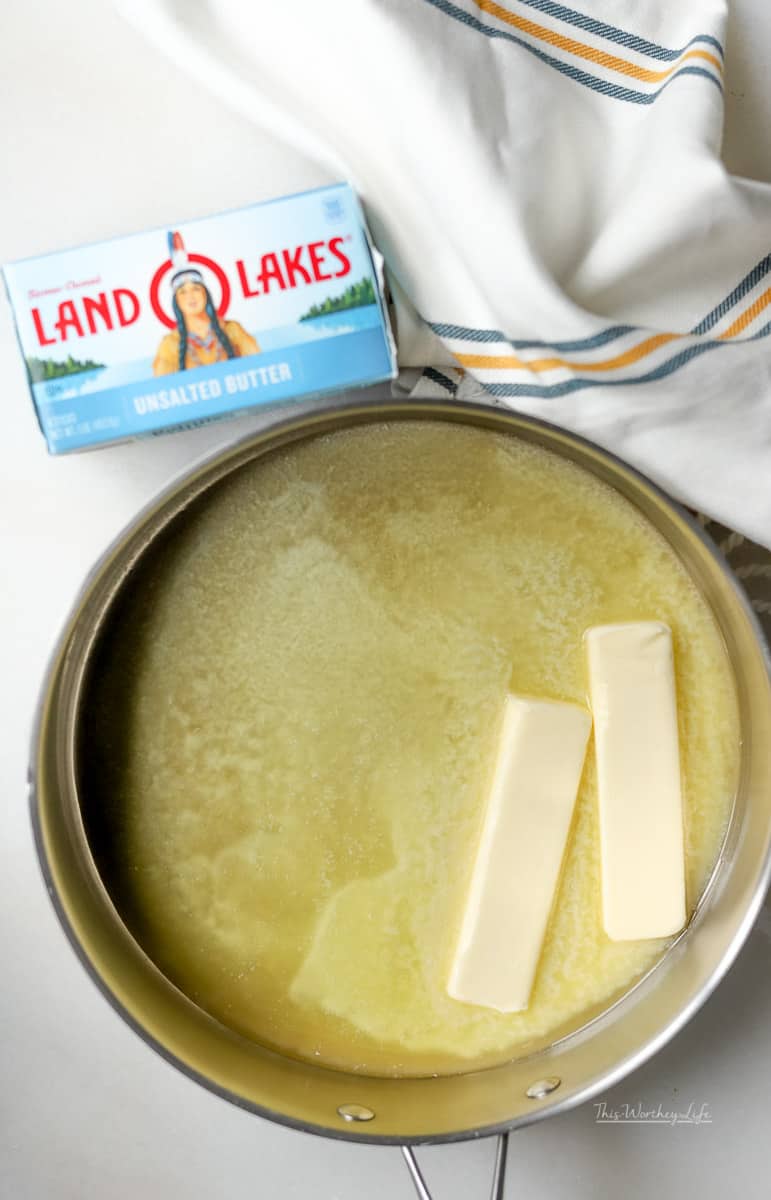 Would you believe me if I told you browned butter is so magical when it comes to making scrumptious cookies? And making browned butter is an easy thing to do, just melt the butter and wait until the fat begins to foam and you're almost there.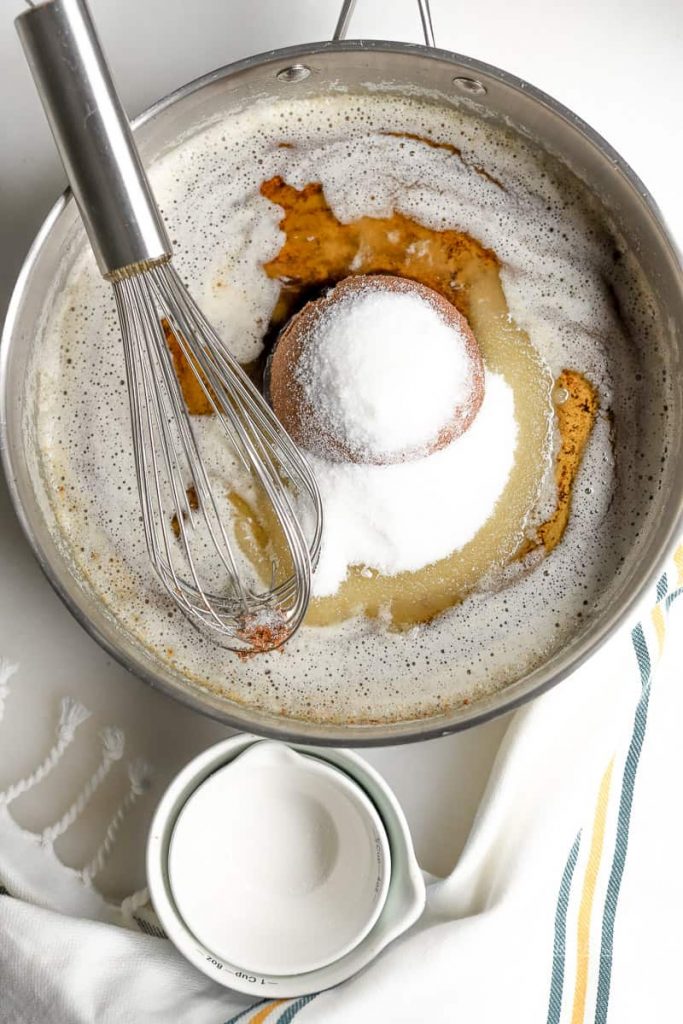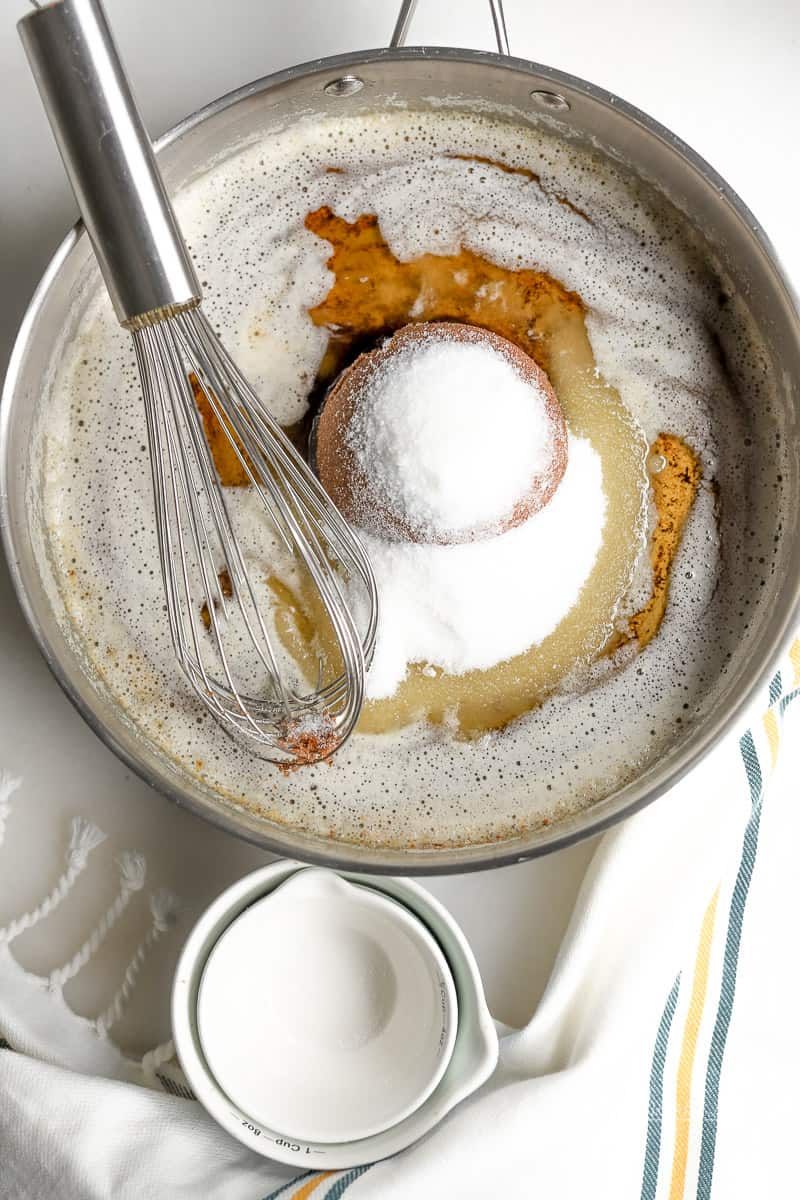 When you combine the dark brown sugar, granulated sugar, and pure vanilla extract with the browned butter the aroma is simply amazing. Go ahead and dip your finger in there and have a taste, because even at this early stage you know you have some awesome on your hands.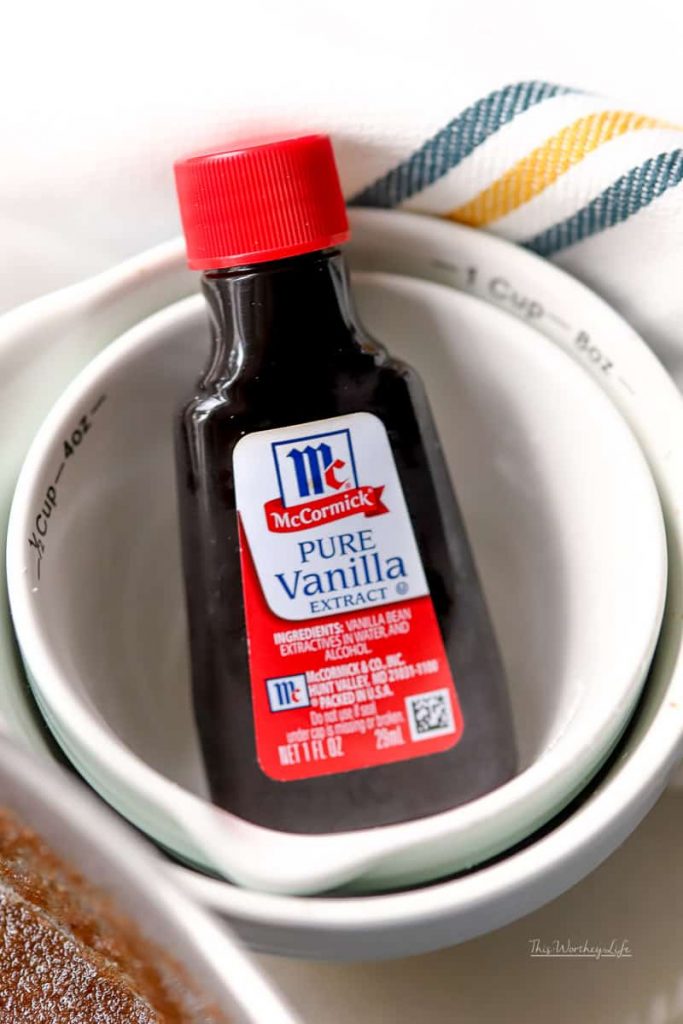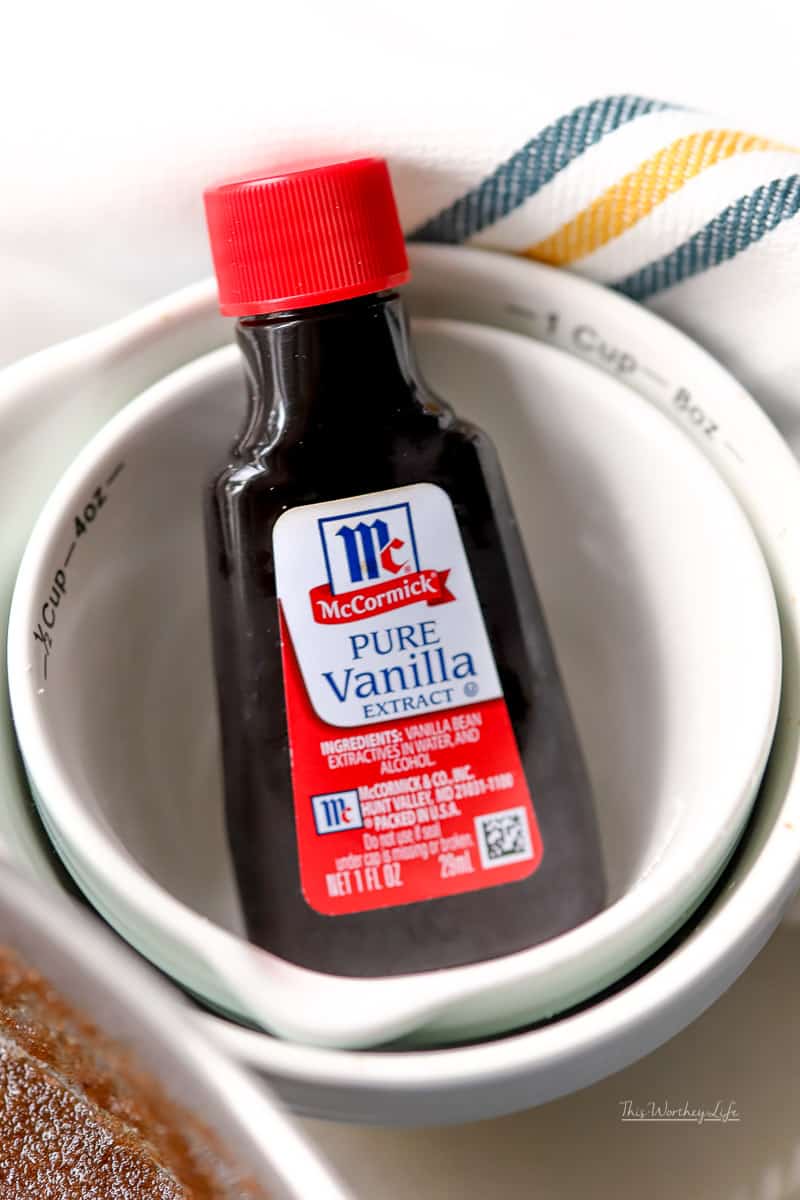 This recipe uses two tablespoons of pure vanilla extract, and I always use McCormick. This is what my mama used, and for a good reason, it's good! When I open up the seasoning and baking drawer in my pantry, there are so many McCormick products because they have a long history of making some of the best ingredients on the market. And with such a wide variety of products I always find the perfect seasonings and baking ingredients to compliment so many of the cooking styles I enjoy preparing.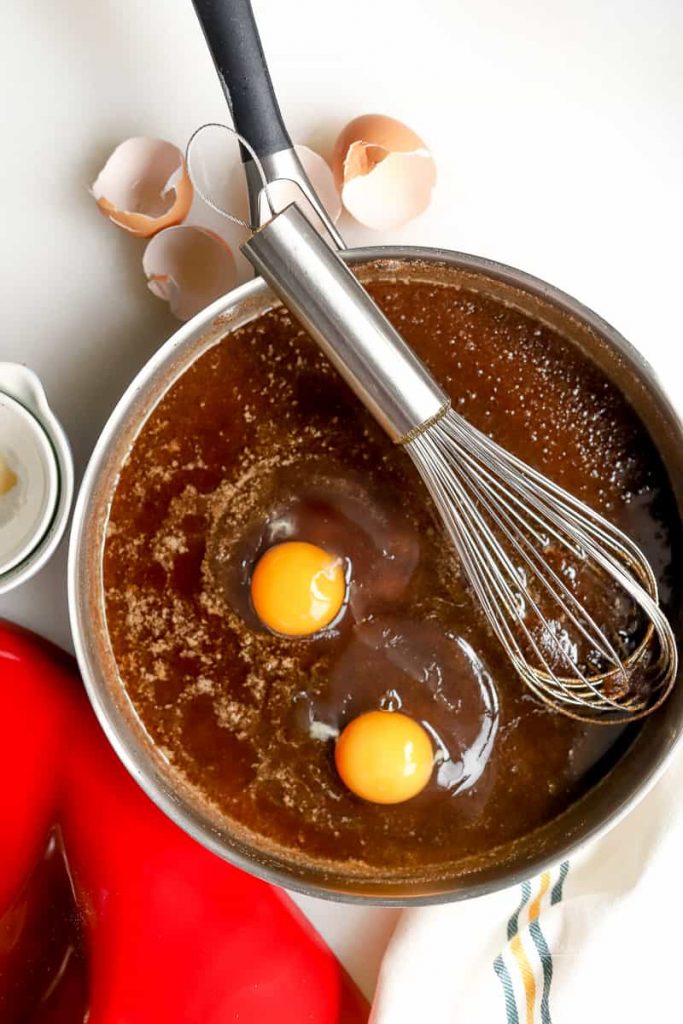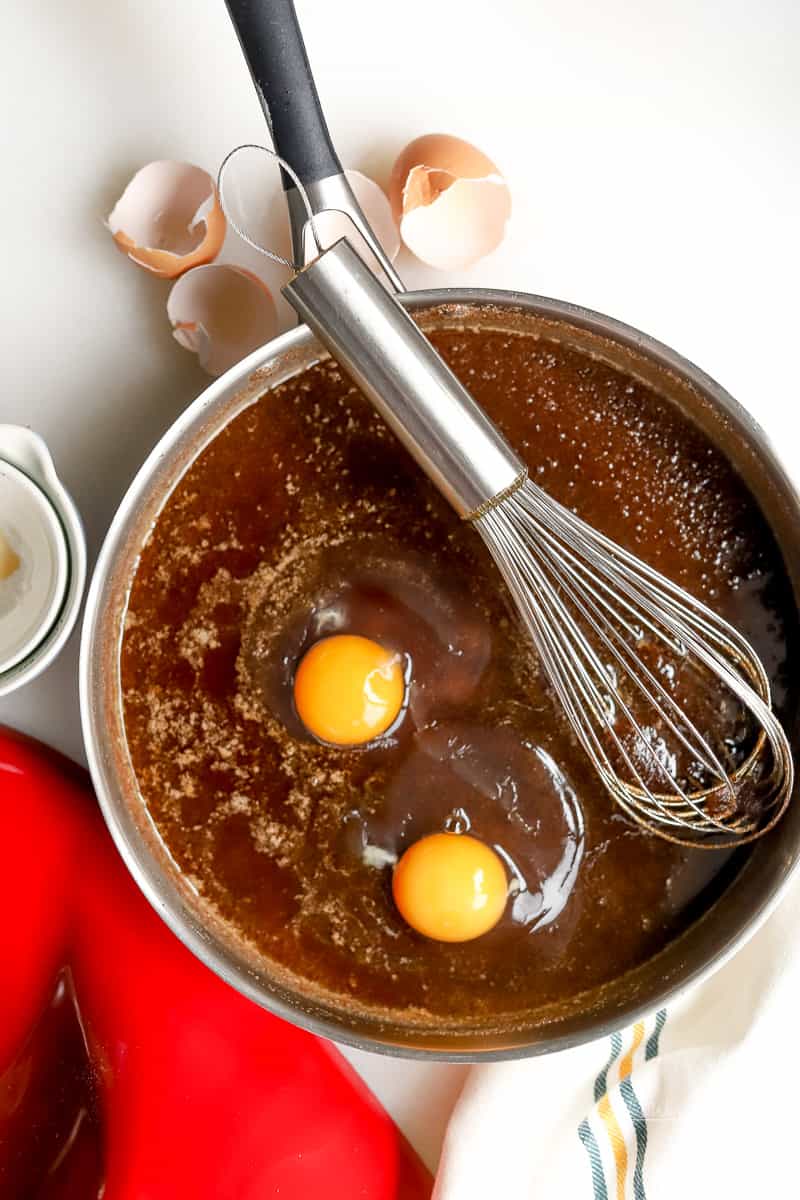 After mixing the sugars and pure vanilla extract I add two fresh farm eggs, good eggs are a critical linchpin to great baking. Gently whisk in the eggs until they are thoroughly incorporated into the sugars, make sure to scrape up the edges of the pan where all of the caramelized browned butter and sugar has settled on the bottom, those brown bits pack a wallop of good flavor you don't want to miss.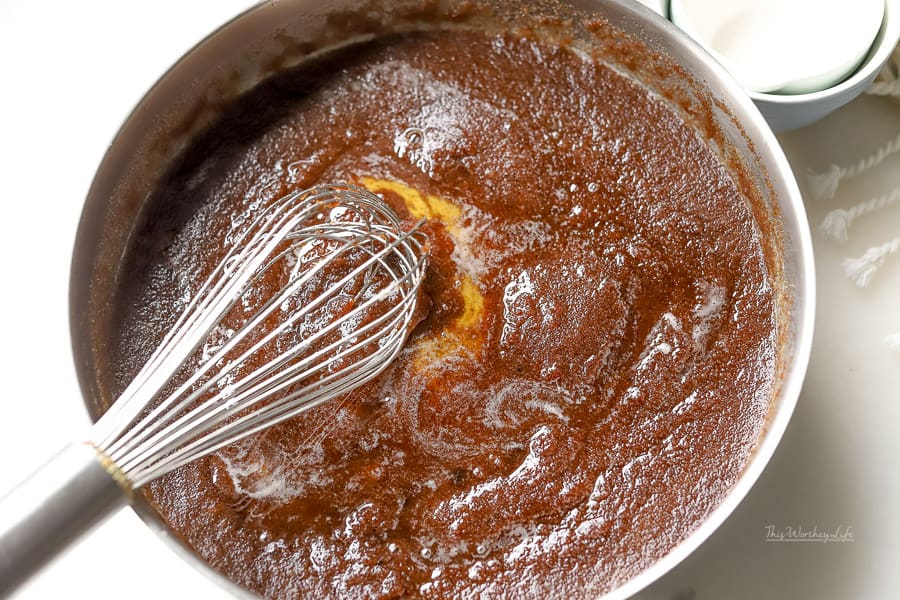 Would you look at all of this deliciousness! This is the base for any cookie recipe. Next, I will slowly add this into my dry ingredients.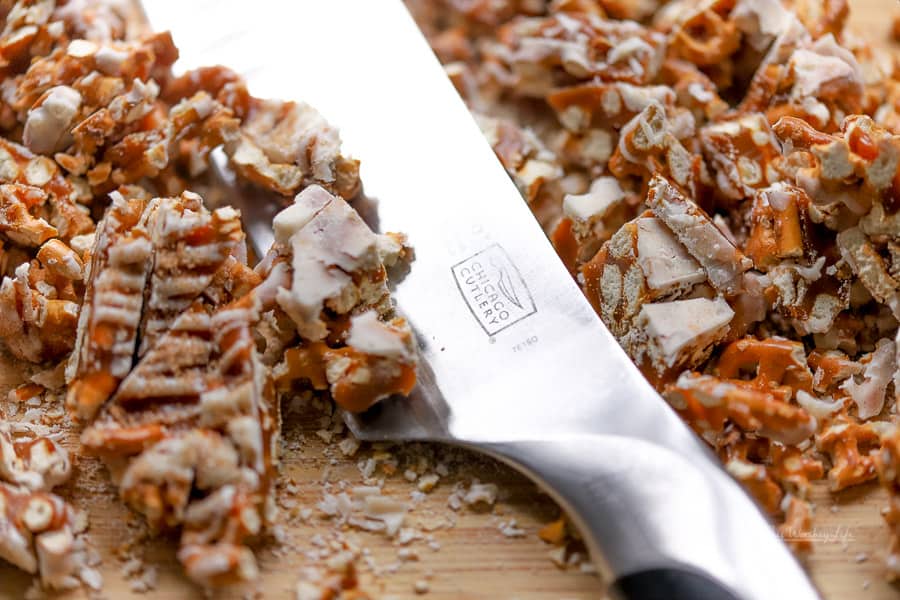 I chopped up a cup of Marketside Pretzel Crunchers using a very sharp chef's knife; this adds not only a lot of texture but the sweet and salty flavors are a great combination. If you want to impress your family and friends with an exciting cookie recipe, this is the one.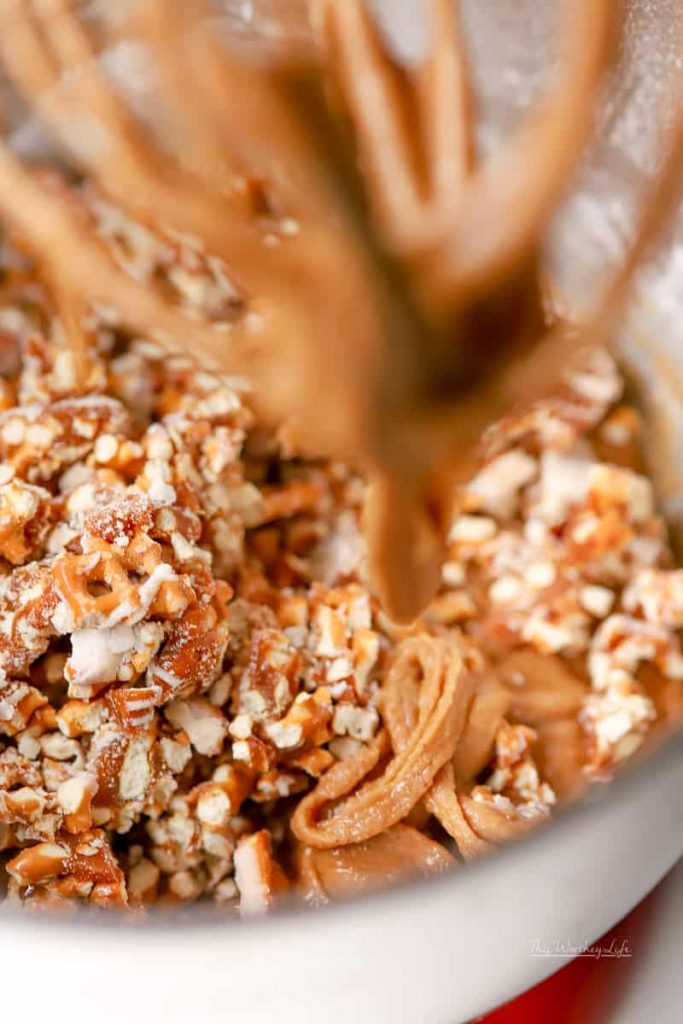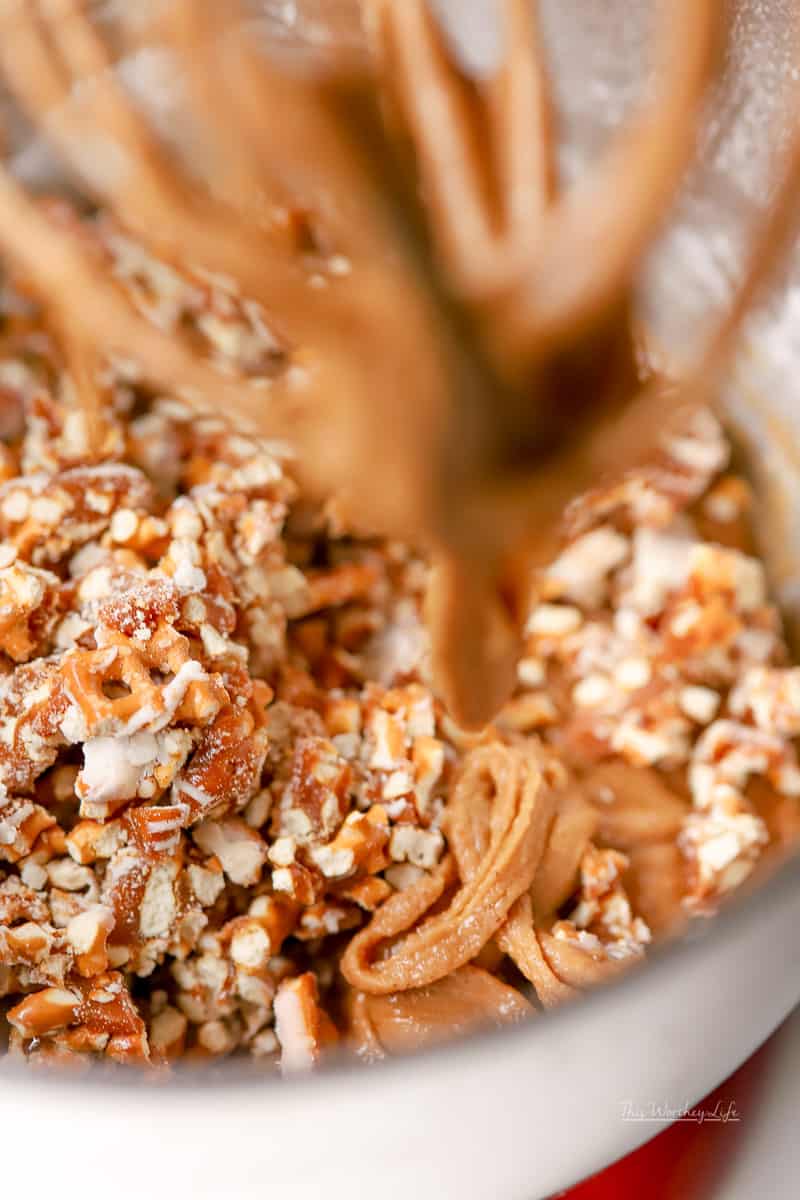 After you mixed all of the wet and dry ingredients fold in the chopped pretzels and white chocolate chips. I let the cookie chill in the fridge of ten-minutes then using a two-ounce scoop to make my cookies. Line a large cookie sheet with parchment paper and place the cookies three inches apart.
How to make Pretzel Crunchers White Chocolate Chip Cookies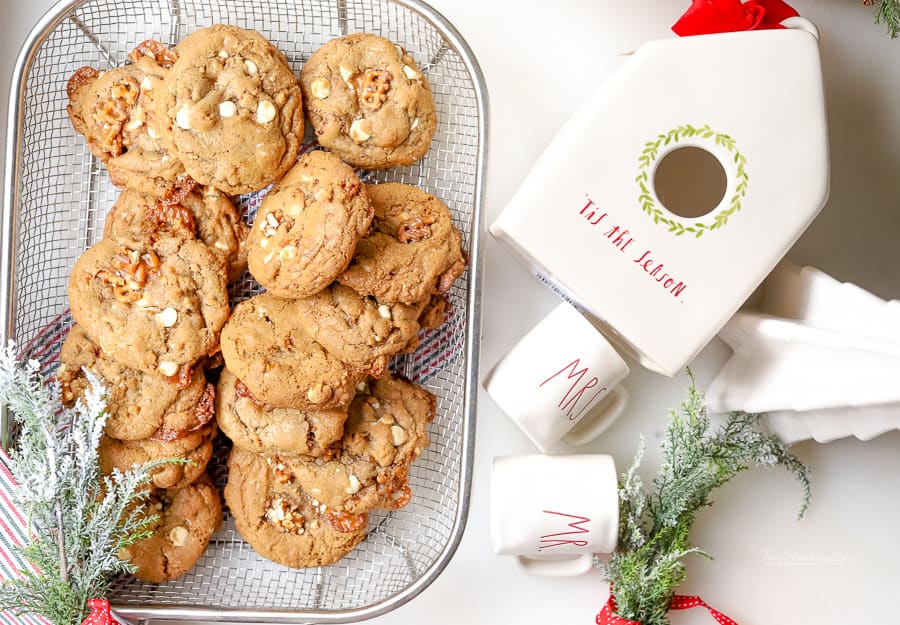 The result is an incredible flavor bomb. These cookies pack so much flavor because they are not only buttery, but the sweet and salty combo is all the way live. You may want to make two or three dozen because these yummy cookies will go fast!
Ingredients for homemade white chocolate chip cookies
2 cups Bob Red Mill's all-purpose unbleached flour
2 sticks unsalted butter
1 cup dark brown sugar
1/4 cup granulated sugar
3/4 teaspoon flaky sea salt
1 teaspoon baking soda
2 large farm fresh eggs, room temperature
2 tablespoons pure vanilla extract
1 cup Marketside Gourmet Pretzel Crunchers (White Chocolate, Caramel & Cinnamon Pretzels), chopped
1/3 cup white chocolate chips
Directions on making homemade cookies
Preheat oven to 375 degrees.
Place a begins over medium-low heat and melt two sticks of room temperature unsalted butter. Continue to stir the butter until foamy and browned bits of adds are visible, about 5-8 minutes.
Add the light brown sugar, granulated sugar, and pure vanilla extract to the browned butter and stir until smooth.
Add two room temperature farm fresh eggs to the browned butter mixture and mix until the eggs are fully incorporated.
In a small bowl add the all-purpose flour, baking soda, and sea salt. Mix well.
A spoonful at a time, begin to add the flour mixture to the browned butter mixture until the ingredients are mixed.
Fold in the chopped Marketside Gourmet Pretzel Crunchers and white chocolate chips.
Line a cookie sheet with parchment paper.
Using a medium (2-ounce) scoop, add two scoops of cookie dough per cookie and set them three inches apart.
Bake for 5 minutes, then turn the cookie sheet and continue baking for 6 minutes and the edges of the cookies are light brown.
Remove the cookies from the oven and allow them to cool.
Serve.
Enjoy and Merry Christmas!