Taking the family to Chicago doesn't have to strain your budget. Here are 5 Free Family Activities To Do In Chicago to help you plan and stay on budget!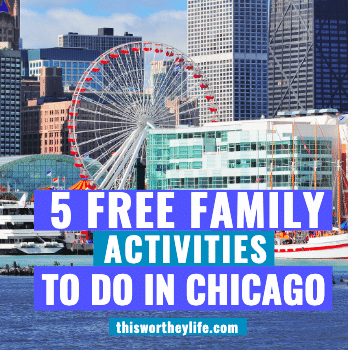 5 Free Family Activities To Do In Chicago
Finding free activities for the family in Chicago can sometimes require that you diligently scour entertainment and parenting sites. There are, however, some really great free programs and entertainment venues that welcome families all the time. Free things for families to do in Chicago can sometimes fill a whole day, or just an afternoon with fun, learning, and adventure. Check out these five free family activities to do in Chicago to keep the whole family entertained in any season.
Lincoln Park Zoo
Chicago's Lincoln Park Zoo is a city treasure, sitting in the middle of Lincoln Park just north of downtown. Normally overlooked because of the more popular Brookfield Zoo, Lincoln Parks Zoo is free every day of the year and is very large for the space that it is tucked into.
Lincoln Park has a very active breeding program so there are always new babies for children to see and learn about. Once you have enjoyed the zoo, head out into the park for a picnic, boat ride or across the street to the beach.
Montrose Beach
There are several city beaches for families to enjoy, but Montrose Beach is a great family choice because of all the amenities that a family could need. Nearby food trucks and snack bars exist, there are clean restrooms and a playground in the nearby park when kids need time away from the water. The beach is manned by lifeguards and it connects easily to Chicago's lakeside bike paths.
Peggy Notebaert Nature Museum
Peggy Notebaert Nature Museum is a great interactive museum focusing on different areas of science that are educational and fun for children. The museum is an indoor and outdoor venue, so you are able to learn and do and then go outside to see.
The butterfly house is of particular interest to children who can spend hours trying to spot all the different species housed in the giant room. Plan for one of the museum's free family days and fill in an entire afternoon with fun learning.
Garfield Park Conservatory
Free year-round, the Garfield Park Conservatory is an indoor garden offering programming and activities for families with children of every age. Afternoon yoga, gardening classes, art lessons, and musical fun can all be found here, and that doesn't even include all the time that can be spent touring all the gardens of this historic Chicago landmark.
Art Institute of Chicago
The Art Institute of Chicago is a world-class museum that has made sure it includes its youngest guests in all of its exhibits and programming. The new Modern Wing was made to include special rooms where children and families could explore and learn more about the art they were going to see, and the staff is ready with child-friendly tours and activities. For a free day at the Library, try stopping by on Thursday nights when the museum stays open late.
Have you been to Chicago recently or a native that can add other free activities to do in Chicago? If so, please comment below and we'll add them to the list! Also, be sure to check out the special you can score at Key Lime Cove Resort and Waterpark right now for Spring Break!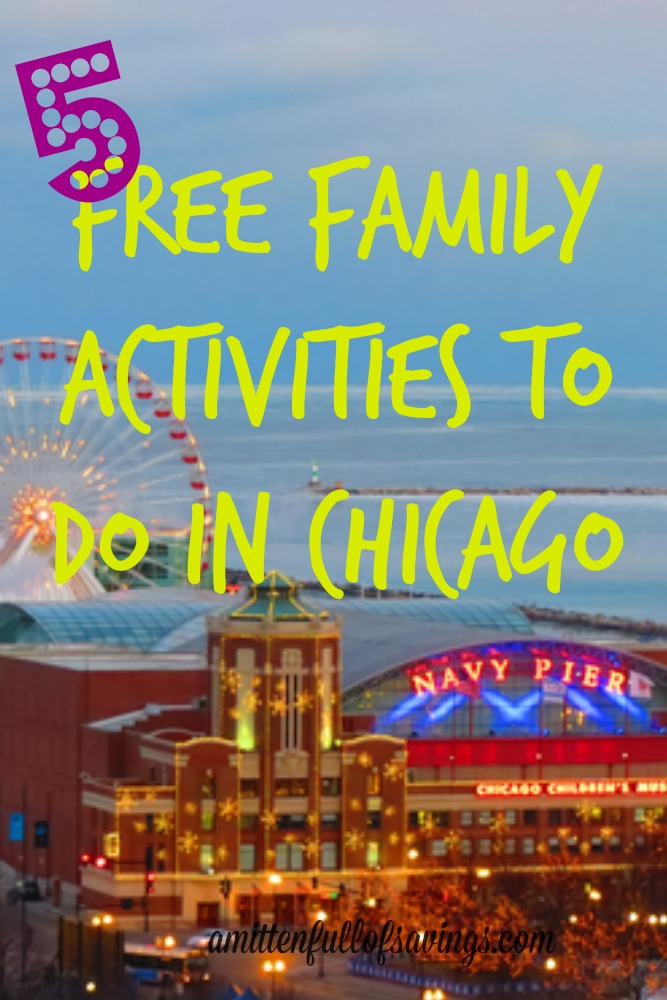 Other Midwest Travel Ideas: