We just love our Disney vacations, and whether you go to Disneyland or Walt Disney World these 7 Cool Things For Adults To Do At Disney must go on your list.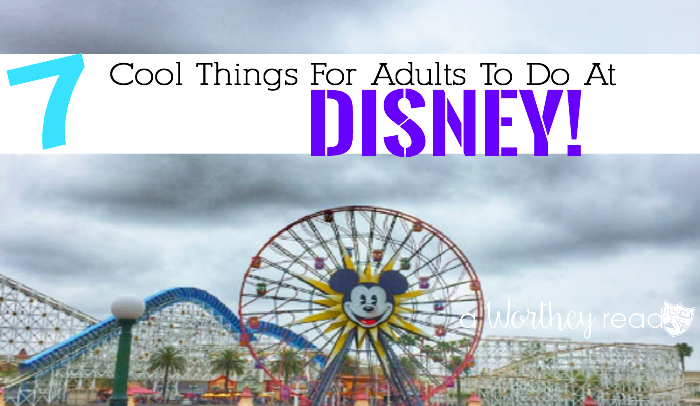 7 Cool Things For Adults To Do At Disney
I love visiting Disneyland with my entire family, but there is something just special about spending time with your spouse. Disney can be one of the most romantic places you can visit. Plus, it helps you relax and show your fun and silly side. That can help with any relationship. Some of our favorite things for adults to do at Disney are all about just relaxing and having fun.
From the serious to the silly, these are great ways to enjoy yourself with or without the kids. We're just gigantic kids at heart. Whenever I go to Disney, I can feel the magic! Like, seriously, you can feel the magic!! Disney is not just for kids, but it's for adults too! There is truly no place as magical as a Disney theme park.
Order specialty mixed drinks. From special mixed drinks to the classics there is a multitude of restaurants throughout the parks that serve adult beverages. Next time you visit, ask your server about any special drinks their restaurant offers. You'll be surprised at the fun things not listed on the menus.
Find your inner child on kids' rides. Just have fun. Stop thinking, "is this goofy?", And start thinking, "will I have fun?". From taking Jedi training at Disneyland to riding the roller coasters over and over again, it is time for you just to relax.
Take special tours. There are several special tours available when you check in with guest services. From first-time tours, character features, and more you can ask about the special free tours as well as those you pay an upgrade to participate in. These often give you a different perspective on the park that kids won't be interested in.
Swing dance. Disneyland features great dance stages and special events year-round for local swing dancers. In the park, as well as in Downtown Disney areas this is a great fun hot spot for adults to indulge in when at Disney with or without the kids. A little dancing under the stars with your love is a great way to bring some romance along on vacation.
Pilot the Mark Twain Riverboat. Ask if you can have a turn at the wheel of this infamous riverboat while in Disneyland. While there are some renovations happening in 2016-2017, this will be back and able to do in the future so mark it on your list for the future.
Renew your wedding vows. What better cool thing for adults to do at Disney than to rekindle their love and commitment in the park? Arrange things in advance, or simply go to the castle and stand in front of each other for your private renewal.
Get a death certificate at the Haunted House in Disneyland. For the Halloween-loving adult, this is just a fun cool way to bring home a special memory from your visit to the park. This isn't always available, but when the lines aren't too bad, you can often get a cast member to help you out and hook you up with this fun memorabilia.
Take advantage of great deals with the Southern California CityPASS to save tons of money on passes to Disneyland and other adventures in the region. That extra bit of savings is a huge benefit that can help you have even more time in the park to relax as a couple.
No matter what you do when visiting a Disney park, the best things for adults to do at Disney all begin with having fun!
Be sure to pin these Disney tips to your Pinterest board: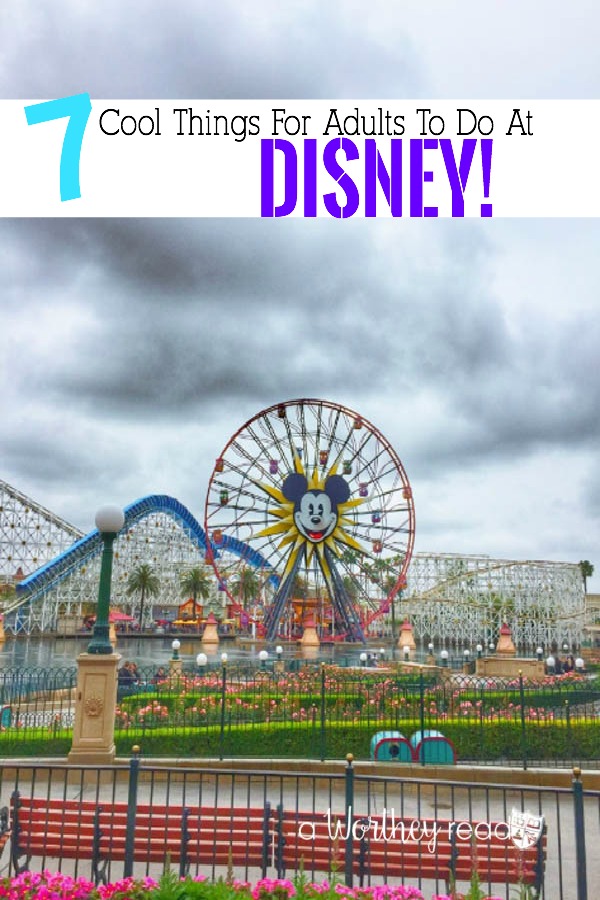 Find more tips all about Disney:
Why Anaheim Vacation House Rentals For Your California Vacations Is The Perfect Place