I didn't realize how funny and charismatic Bellamy Young is, and she was a dream to talk to her about President Mellie Grant on Scandal, her role in A Wrinkle In Time, and what's next for her. You definitely want to read about what you need to know about Bellamy Young before Scandal ends!
9 Things You Want To Know About Bellamy Young Before Scandal Ends
Earlier this week I had the opportunity to head to LA for the Wrinkle In Time Press Junket. Those few days were a whirlwind of events, premiere, and interviews. One of the people we got to meet and interview was Bellamy Young. Many of you know her as Mellie from Scandal. But let me see how you shocked I was to learn that Bellamy is seriously cool! When she entered our interview room, she was full of energy, smiles, and laughs. She was complimenting everyone on how great they looked, etc. She started out her interview session with us, by asking us, how we were doing and wanted to talk about everything! I'm going to give you a few scoops on our conversation with the lovely, but super funny Bellamy Young!
Bellamy has a small role in A Wrinkle In Time.
At the time of our interview, Bellamy had not watched A Wrinkle In Time, so she was fishing for information. Of course, we had to ask her how she landed in this movie. She has a small role, but in anything Bellamy does, she brings her A-game to the set. "Well, you know. I mean, I have so little to do in the movie. Ava had directed an episode in Scandal (this is how they met). And she called and she just said, "Would you like to do like, two days in this movie?" And first of all, if she called and said, "You want to do two days in my garden?" I'd be like, "Yes, I do, please, I'm bad at planting but I really want to be there.
And I had loved this book so much when I was a child. And so it just made it all the better. Like, working with Ava is a dream. She's such a visionary. But the book meant everything to me when I was a kid. So, even the tiny little bit, just to be a part of something that might get other kids to read the book, or get excited about it. There's a whole quartet of books in this family."
Bellamy Knows Her Fans
One of the questions asked to Bellamy during our interview was from one of her followers on Twitter. When she asked that person's handle, she knew who that fan was by name and where she was from! How many stars do you know that can call-out their fans by name? So, if you're a big fan of Bellamy, I recommend you follow on Twitter and interact with her.
What Bellamy learned from being Mellie on Scandal
We've seen her go through a ton of ups and downs as Mellie. We've laughed, took her side, got angry, cried, and rooted for the wife of President Grant, and now President Mellie.
Here's what Bellamy learned from Mellie: "Like, A, everything, right? 'Cause, I was only supposed to be there five minutes. So, she has taught me, first of all, you show up and you do your best work, even when it's two lines, and you might not be there for a minute. You never know what's going to turn into your dream. You never know which lottery ticket might pay, so always showing up for yourself, and doing your best work, regardless. But, Mellie, man, she does not care if people are comfortable.
Like, I want everybody to be happy all of the time. I would make you all coffee if I could. I would do some back rubbing. I really do. Mellie could care less. So, spending 16 hours a day as my way or the highway has been very informative. I don't think I will ever lean in that direction, but it does remind me that there are many ways to be. And many acceptable ways to walk through this life. And it has been a deep privilege, an enduring privilege, to get to have been her.
She's so flawed. But she has such big dreams, and she's doggedly loyal and will fall on her face, but she will stand up and walk forward, like the Terminator, do you know?"
What's next for Bellamy Young?
As Scandal comes to a close, Bellamy shares with us her next project. "Well, this was so much to look forward to for so long, right? We went to Slamdance this year with a movie called Bernard and Huey, so that's coming out in May, and then I get to stay in the ABC family, Y'all, I get to do a pilot for ABC called False Profits.Which I am so excited about.
We start shooting the last episode Friday (Scandal). And it is such a feel-fest over at work, right now. I am grateful to be reminded that there might be a day after we wrap, and there might be a thing to go to. But, mostly, it's just being sad about Scandal and everything. I mean, it's sort of all-consuming. I'm going to miss these people so much. Ooh. Oh, my God."
Scandal and How To Get Away With Murder Crossover: How to Get Away With Scandal
Bellamy shares her excitement about the crossover of Scandal and How To Get Away With Murder (which airs tonight, March 1st on ABC). "I mean, we never dreamed, because we were all the time, like, Scandal movie, Scandal musical! So then we were like, Scandal crossover! And we're like, uh, really, what? Is that really true?"
They don't know anything about the script ahead of time until they walk into the roundtable reading of the script. Bellamy shared that everyone was super excited about this crossover, so be tuned to ABC tonight to watch it! Also, getting to act and work with Viola Davis was another big reason for Bellamy to get excited about this crossover. I don't blame her, I would have been stoked!
Here's a little information about tonight's episode:
"Allow Me to Reintroduce Myself" – In the midst of moving on from the White House, Olivia gets an unexpected visitor in criminal defense attorney Annalise Keating, who seeks her help in fast-tracking a judicial reform class action to the United States Supreme Court. However, after Olivia's recent fall from political grace, it's going to be more challenging than ever to get the support they need, on a special, TGIT Crossover Event episode of "Scandal," airing THURSDAY, MARCH 1 (9:00–10:00 p.m. EST), on The ABC Television Network, streaming and on demand. Viola Davis and Aja Naomi King guest star.

"Lahey v. Commonwealth of Pennsylvania" – As Annalise's class-action case hangs in the balance, a meeting with the esteemed Washington D.C. fixer, Olivia Pope, proves to be crucial in getting the opportunity to argue her case in the nation's highest court. Meanwhile, Bonnie discovers concerning information pertaining to Simon that threatens to expose what really happened during night he was shot, on a special, TGIT Crossover Event episode of "How to Get Away with Murder," THURSDAY, MARCH 1 (10:00-11:00 p.m. EST), on The ABC Television Network, streaming and on demand. Kerry Washington and Cornelius Smith Jr. guest star.
Hard-working Bellamy Young
"I didn't love my childhood, entirely. And so acting was always a great dream, 'cause I got to be somebody else for a minute. It sounds like I should see a psychiatrist, and I do. I do, and she's great. But I really, really love it, and it just like, works your empathy bone, right? It really does. I guess it would work your muscle, empathy muscle, because you get to see that people, even when they're acting horribly, it's always out of fear or sadness, like, pain, or regret, or, like, even anger, there's so much even below anger that you can find compassion about. And when you get to be those characters, you have to start there. You can't go on judging them or anything. You have to really just know why. And it makes you love people more.
Mellie as President on Scandal, Bellamy in Politics
Naturally, since she is a president on a T.V. show, the question was asked on any interest in politics. She shared with us that she will not be running for office, but she will be involved in some capacity. "I am conflict-averse, and so it's been interesting to be involved, especially 'cause Keri and Tony are so politically active, and it does make you want to be a better citizen, right? Because democracy is us. We cannot be angry if we are not participatory. So, it's been a good, sobering, like, reminder to engage. And I went out for Hillary. I did eight states for Hillary, on her campaign. And I thought literally — I have a stomachache now even saying it. 'Cause I was like, "Oh, I don't know," but I knew, like, she had so many good ideas, and I was so happy and proud to get to talk about them. And it turns out that…there is always a way to disagree that is respectful and loving and both parties move forward. I'm happier showing up with my body at a march, and showing up with my voice online."
This experience has taught her that she has to participate, she can't just watch.
Will there be love for Mellie before the end of Scandal?
The question was asked if Mellie deserves love. "Deserves" is difficult. We have actually talked about that word a lot at work, like, "happy ending," and "deserve," and like, what that would even mean to them, like, what that would even look like. And…yeah. "Deserves" is tricky. Do I want it for her? I do. But do I see her putting in the deep and honest work to have a reciprocating relationship? No, I don't. The closest she gets is with Marcus. Like, they are honest with each other. They really are, right? Yeah. It's like, it's a little like Kryptonite. They just can't not be honest with each other in each other's presence, and I love that. But I also don't see her making him a priority, and I think, you know, or that — that's part of a relationship too. So — but again, who knows what that last episode is gonna bring. I don't know."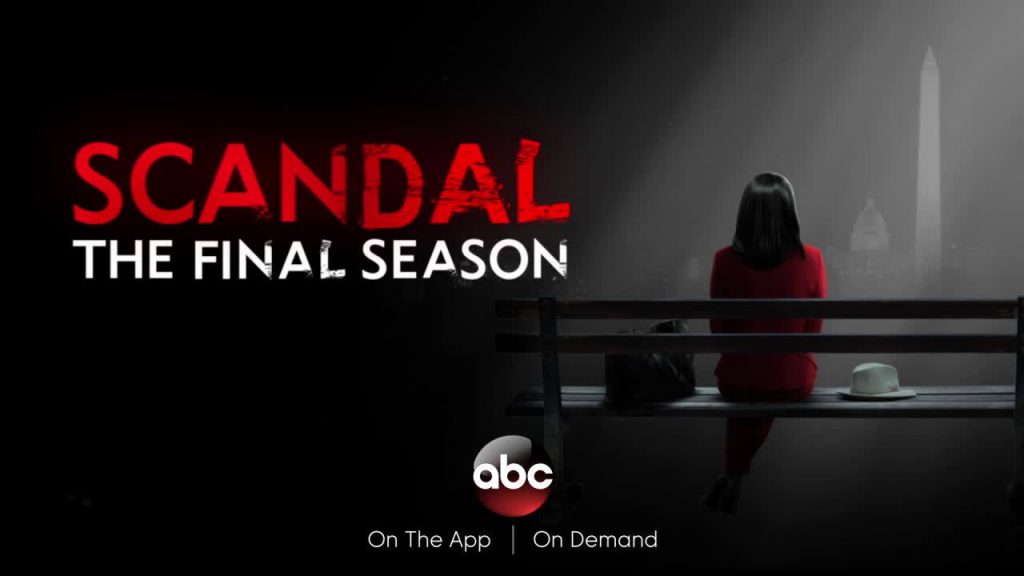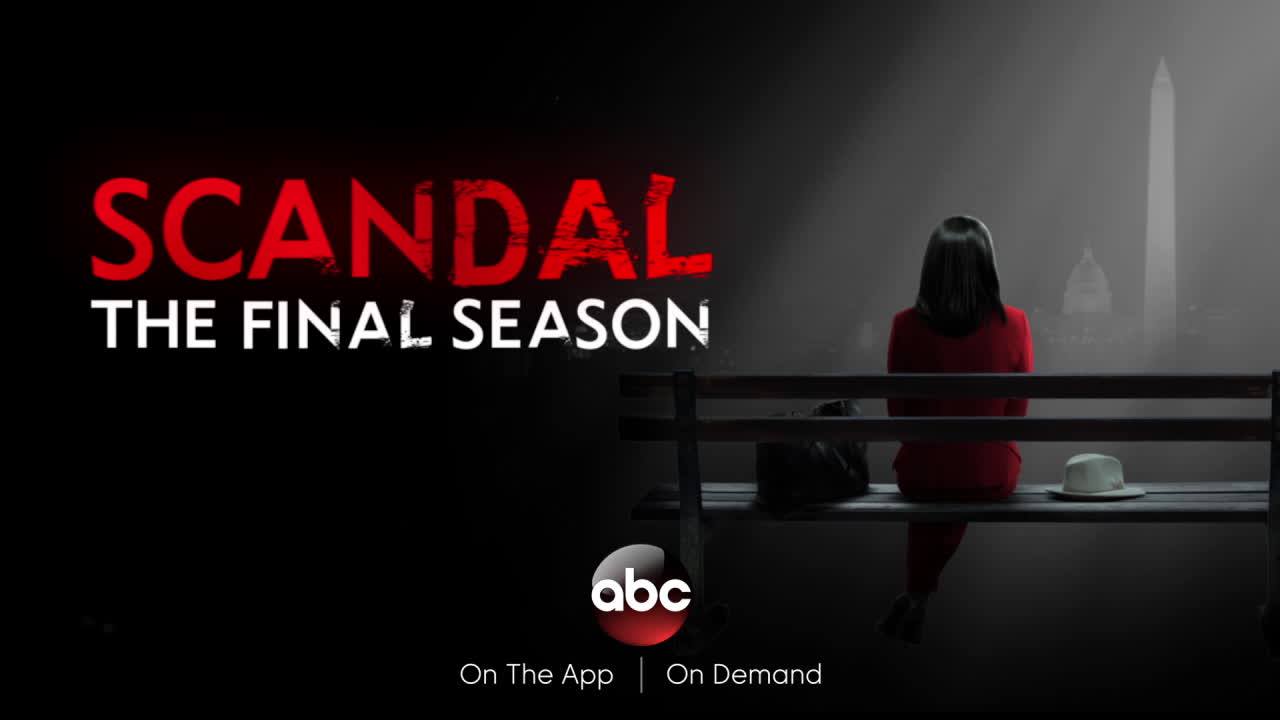 How will Scandal End?
Everyone wants to know how Scandal will end, including the cast. Bellamy mentioned they have asked Shonda, "Is it going to end where you thought it was going to end? " Right. Because she has always been like, "I know where this one starts, and it's not gonna be like Gray's, I know where it ends, and blah blah." And that's it. They won't find out how Scandal ends until they receive that final draft of their scripts.
When asked how she wants Scandal to end, this is what she said, "I wished for her (Mellie) eight years in office, and like, a White House wedding. Like I really wanted it, right? I'm a romantic at heart. Her and Marcus, I did. I wanted her and Marcus, a White House wedding. I am glad I'm not a writer on this show. I wouldn't know what to do at this point. It's also so Herculean to like, end a series. You think about Sopranos. You think about Six Feet Under. Like who, and how, and what they've done, I have no idea."
Bellamy did say one thing she would take from the set would be a presidential pen. She wants to write with that for the rest of her life. We don't know the ending of Scandal, and I hope Shonda doesn't go out with a big bang of killing off one of our favorite characters because the whole cast is hoping for a Scandal movie, Scandal reboot, or something Scandalous down the road.
Scandal airs Thursday, 9/10 p.m on ABC. You can follow Bellamy Young on Twitter, Instagram, and Facebook. You can catch her as President Mellie Grant there, and also in theaters as the "Camazotz Woman" in A Wrinkle In Time coming out March 9th.
Tune in tonight, For the How To Get Away With Scandal crossover episodes airing Thursday, March 1 on ABC for TWO hours starting at 9 p.m. EST! You can follow along using the following hashtags on social media: #ABCTVEvent, #TGIT #Scandal#HowToGetAwayWithScandal