If you're new to using an air fryer, we're sharing several beginner air fryer recipes.
From breakfast to dessert, there's something for everyone, allowing you to become familiar with your new air fryer.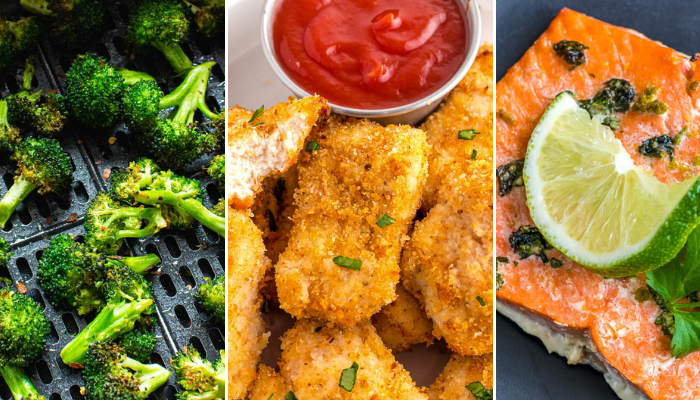 100+ Beginner Air Fryer Recipes
Congrats on your new air fryer.
Or maybe you've had your air fryer for a while, and now it's time to get it out of the box and start using it.
Air Fryers are super popular right now, and with good reason.
Foods cooked in the Air Fryer are quick, easy, and healthier for you.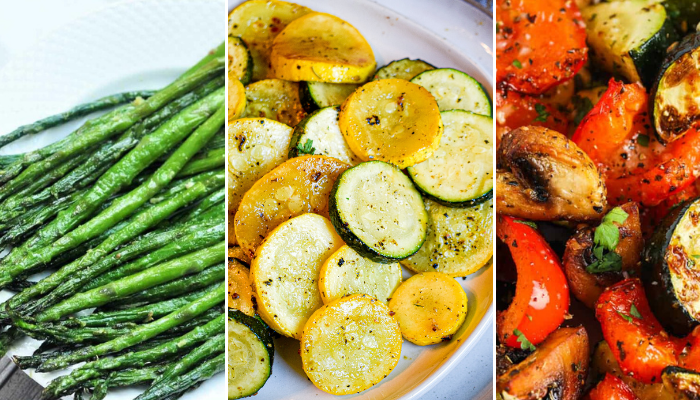 However, if you have never tried using an Air Fryer, it may seem like a foreign device, and you don't know where to begin.
No worries, we want to share our collection of beginner Air Fryer recipes that will have you using your Air Fryer like a pro.
Hint! Even though they are easy recipes, they are packed with tons of flavor and deliciousness.
So let's start with some of our favorites on the blog.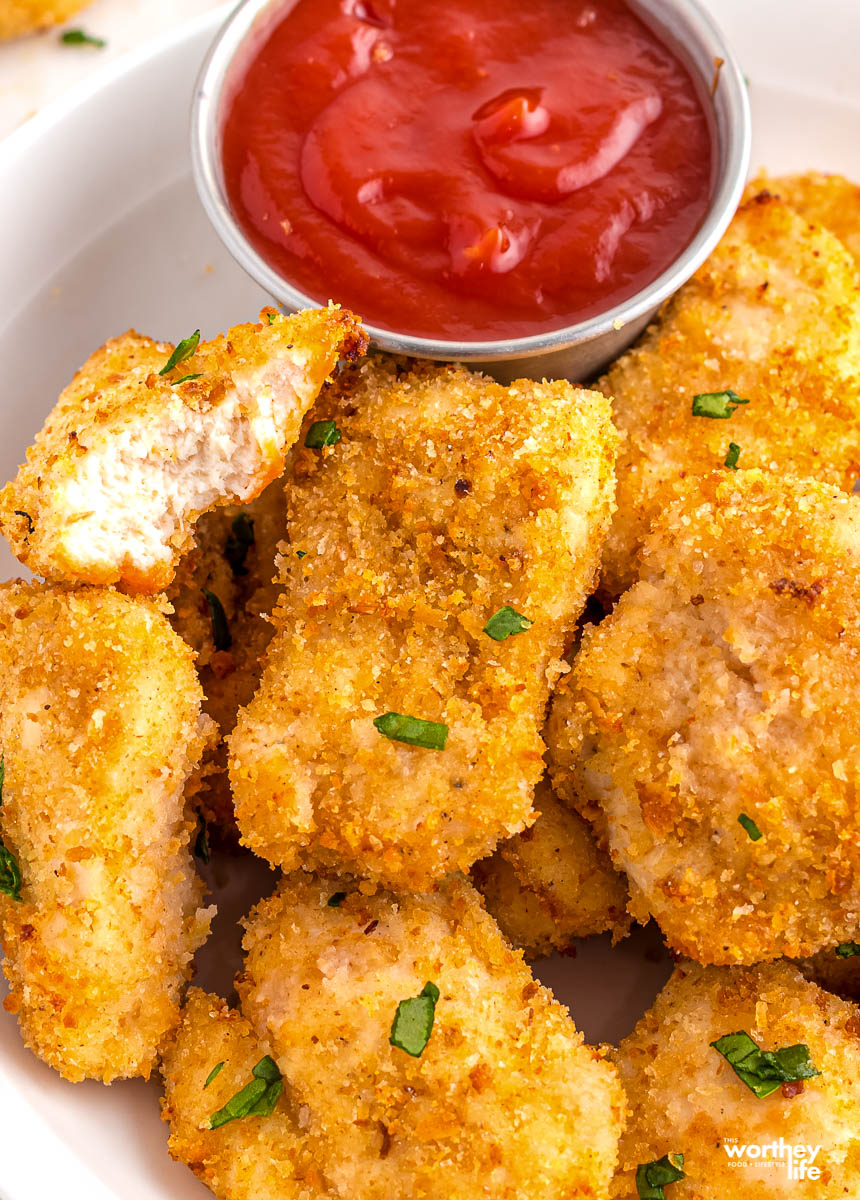 Your family will love our easy-to-make Air Fryer Chicken Nuggets!
These nuggets are crispy on the outside and tender and juicy on the inside.
This recipe only calls for seven simple ingredients, which will cook in only 8 minutes.
Air Fryer chicken nuggets are a healthier way to cook this kid-friendly favorite instead of deep-frying.
Then, serve with your favorite dipping sauces.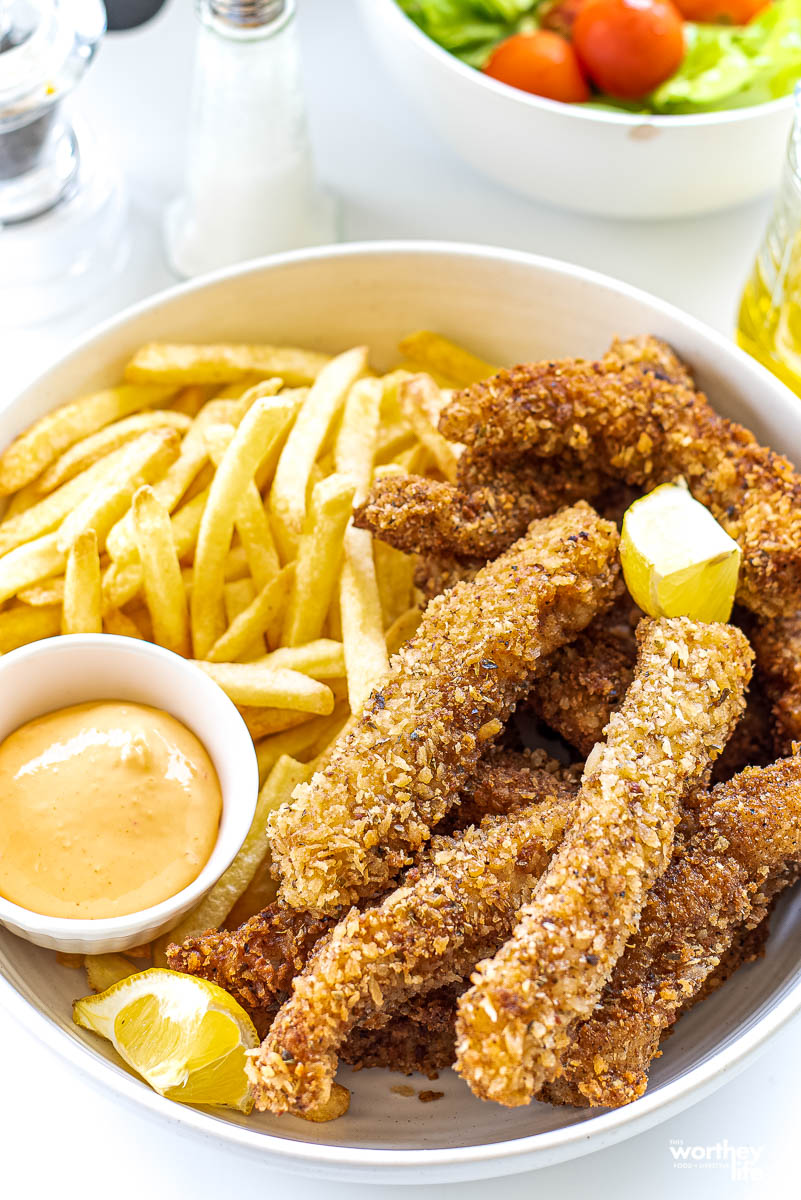 Crispy-coated Air Fryer fish sticks are a simple and easy way to cook up your favorite white fish.
The fish sticks are loaded with delicious flavor, fun to make, and healthy.
Squeeze a little lemon on them or serve with your favorite tartar sauce to dip in.
While always a family favorite, your kids will certainly love them!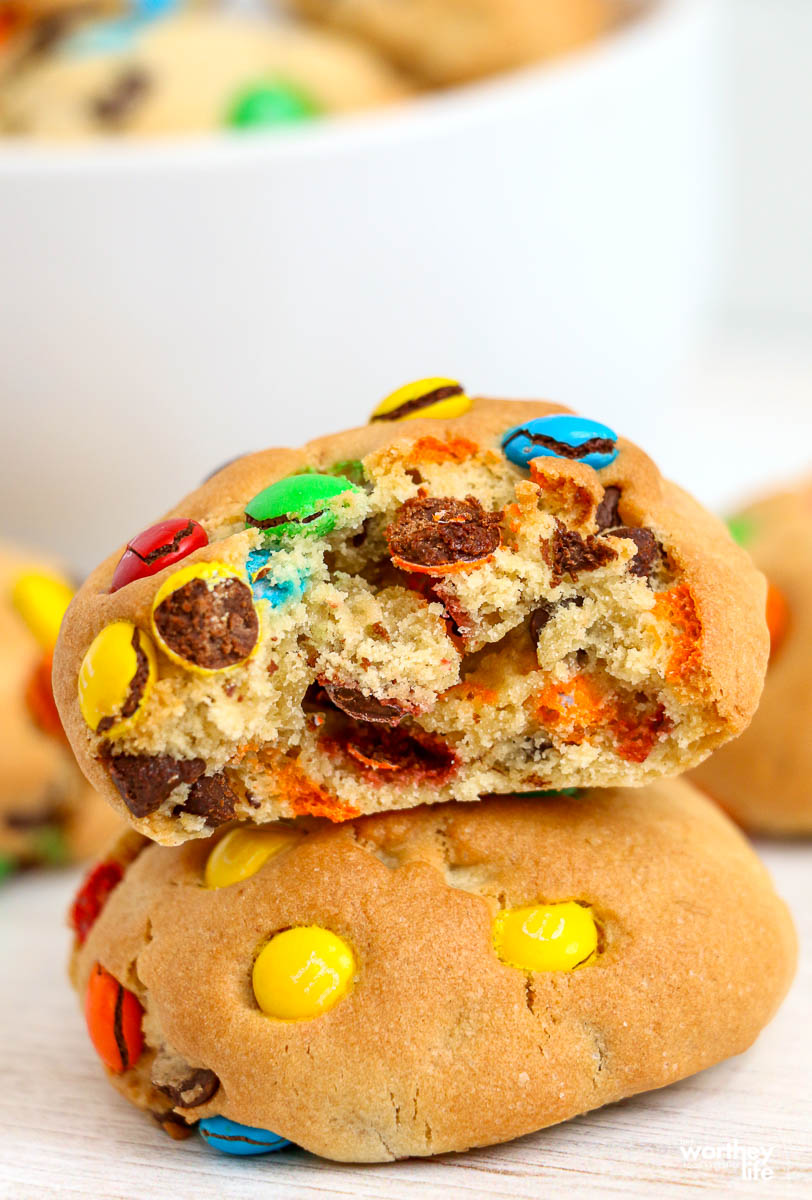 Can you make cookies in this air fryer? Absolutely, yes!
These Air Fryer Monster Cookies are simple to mix up and bake in your air fryer.
In only a matter of minutes, you will have buttery cookies studded with candy-coated M&M's and chocolate chips.
They are delicious cookies with a crispy outside and soft fluffy cookie center and just the right amount of chocolate from the candies and chips.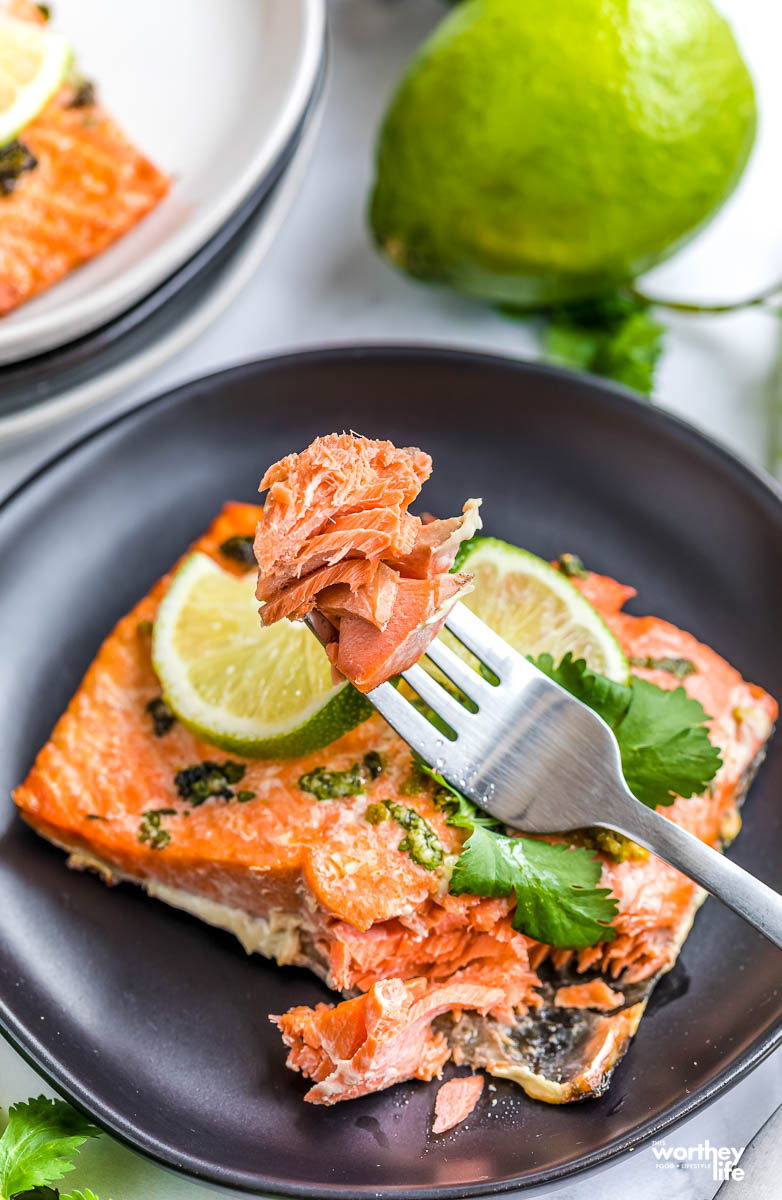 One of our family's favorite Air Fryer recipes is our Air Fryer Salmon recipe with cilantro lime flavor.
This air fryer dish takes five ingredients and a few minutes to give you a delicious dinner full of nutrients and flavor.
It is delicious, but it is also a healthy, lean, and low-calorie meal the whole family will love.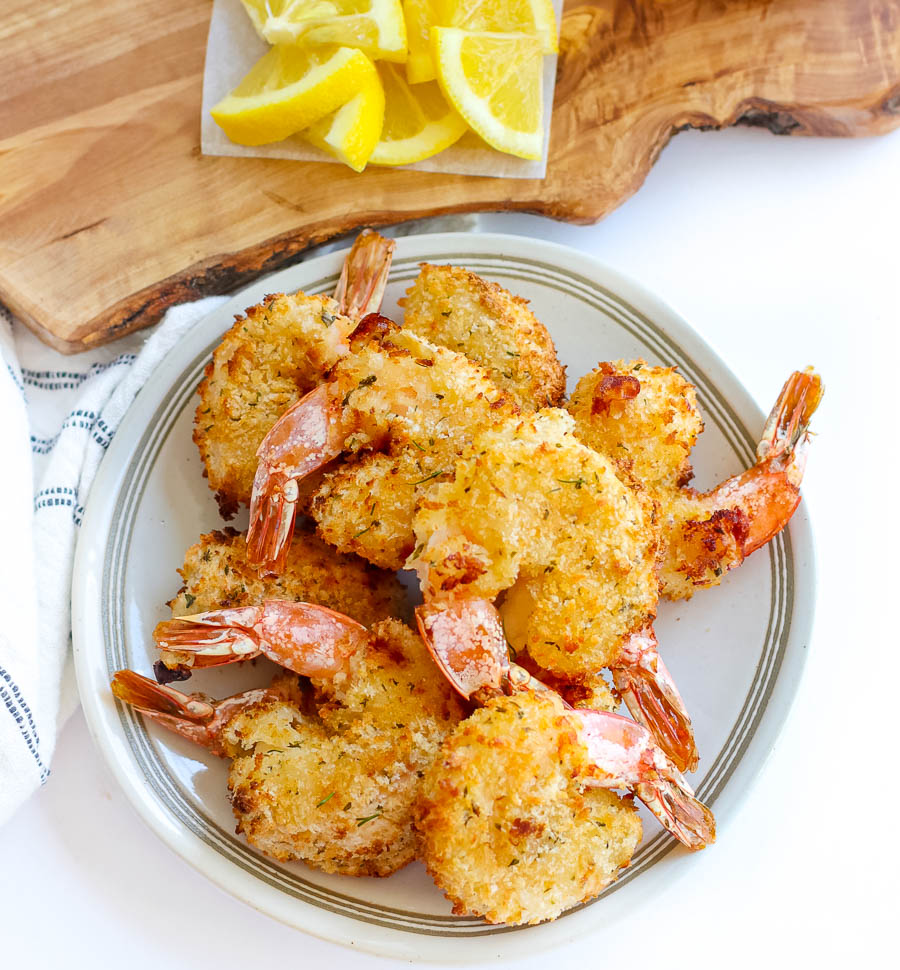 Once you try our Air Fryer Fried Shrimp recipe, you will never cook it any other way!
It is crazy easy to make, and the crispy-coated shrimp will have your taste buds begging for more.
You can eat it plain or serve it with dipping sauces.
It is so quick and easy; we recommend having any dipping sauces and sides ready before you air fry the shrimp.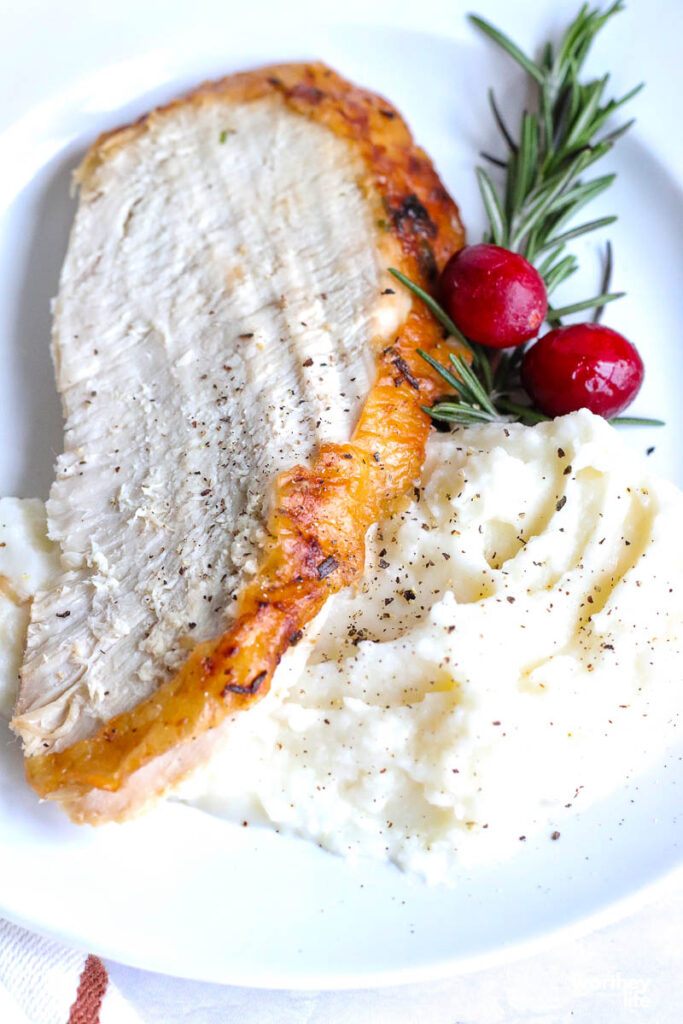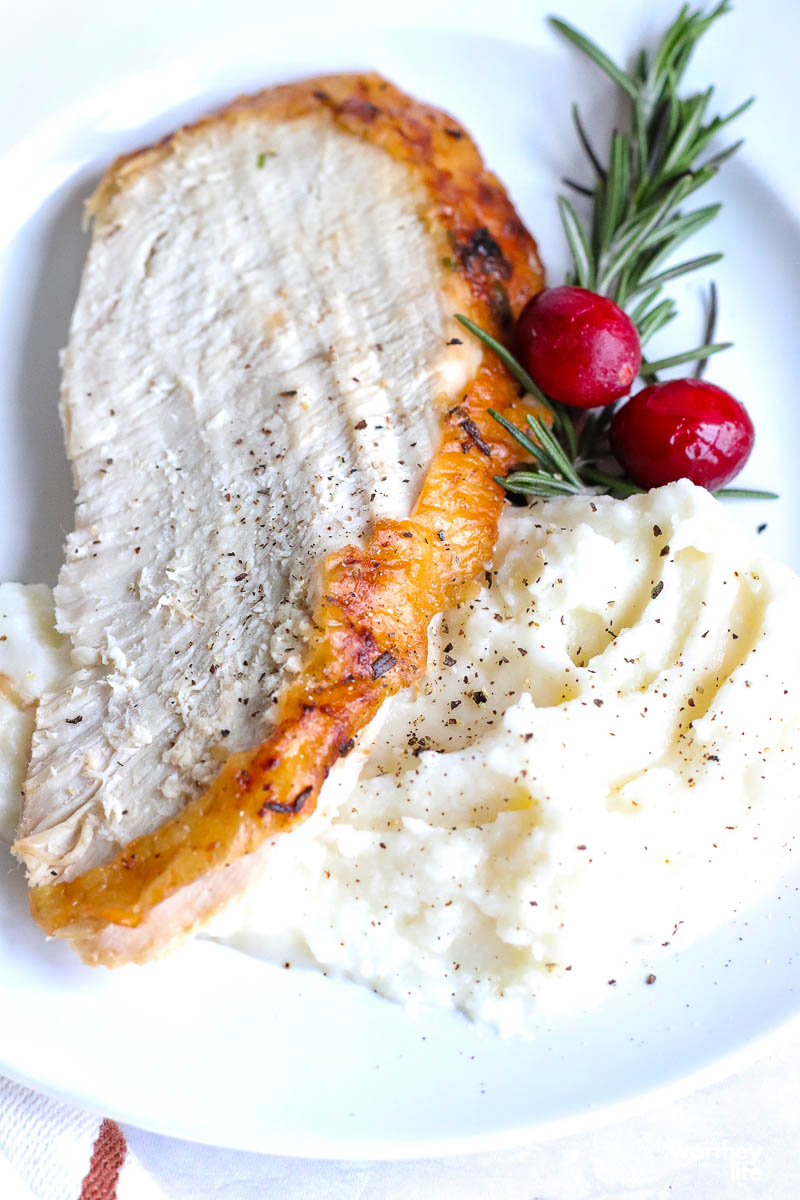 Try making your turkey in the air fryer this year for the holidays.
Or, if you're looking for a healthier piece of meat to try in the air fryer, our turkey breast is ideal for getting your feet wet!
And when you have turkey leftovers, these hand pies are a great way to use up those Thanksgiving leftovers.
Speaking of holidays, make your Christmas ham in the air fryer with this recipe.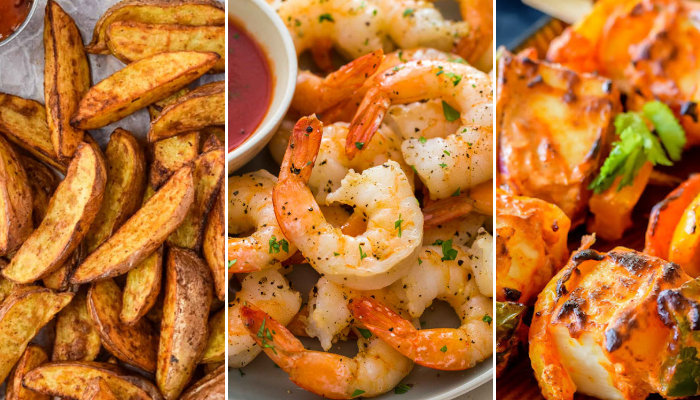 Keep reading below for more easy beginner Air Fryer recipes!
Beginner Air Fryer Recipes
This collection of beginner Air Fryer recipes will have you cooking like a pro and your family asking for more.
Find more Air Fryer recipes shared below:
40+ of the Best Air Fryer Recipes
Air Fryer Taquitos With Chicken