Are you looking for Black Elf on the Shelf ideas this year?
Get inspired and have fun with your Black elf with our Elf on the Shelf ideas.
Plus, I'm sharing where you can find a Black Elf on the Shelf.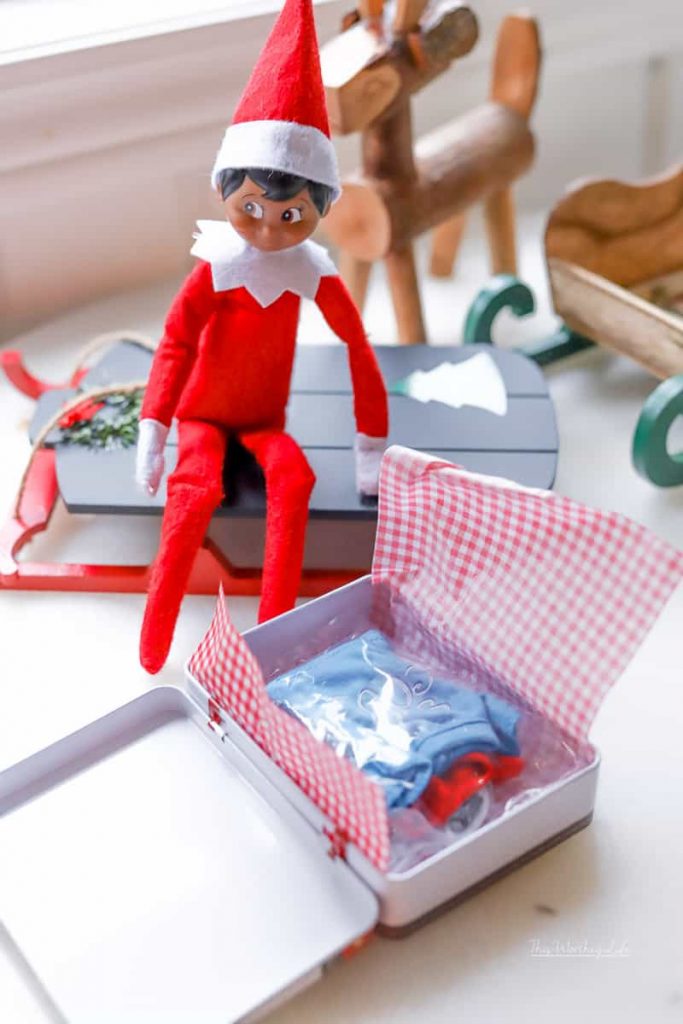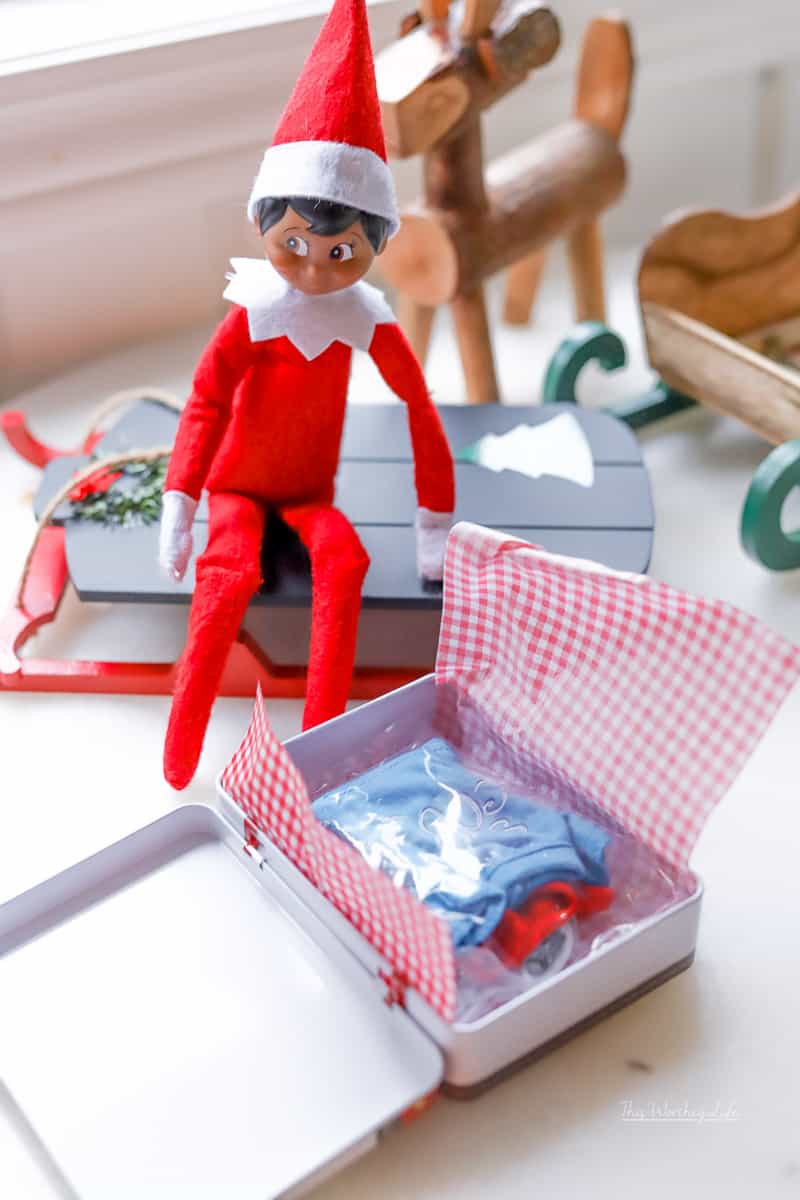 Black Elf on the Shelf Ideas
It's been a busy month filled with lots of Elf on the Shelf fun, creative ideas, and last-minute ways to display the Elf.
This year in The Worthey House, we've added a new Elf. A Black Elf on the Shelf doll.
But we can't decide on a name.
Do you have any recommendations?
This little guy is now a part of our family until December 25th.
Then it's off to the North Pole!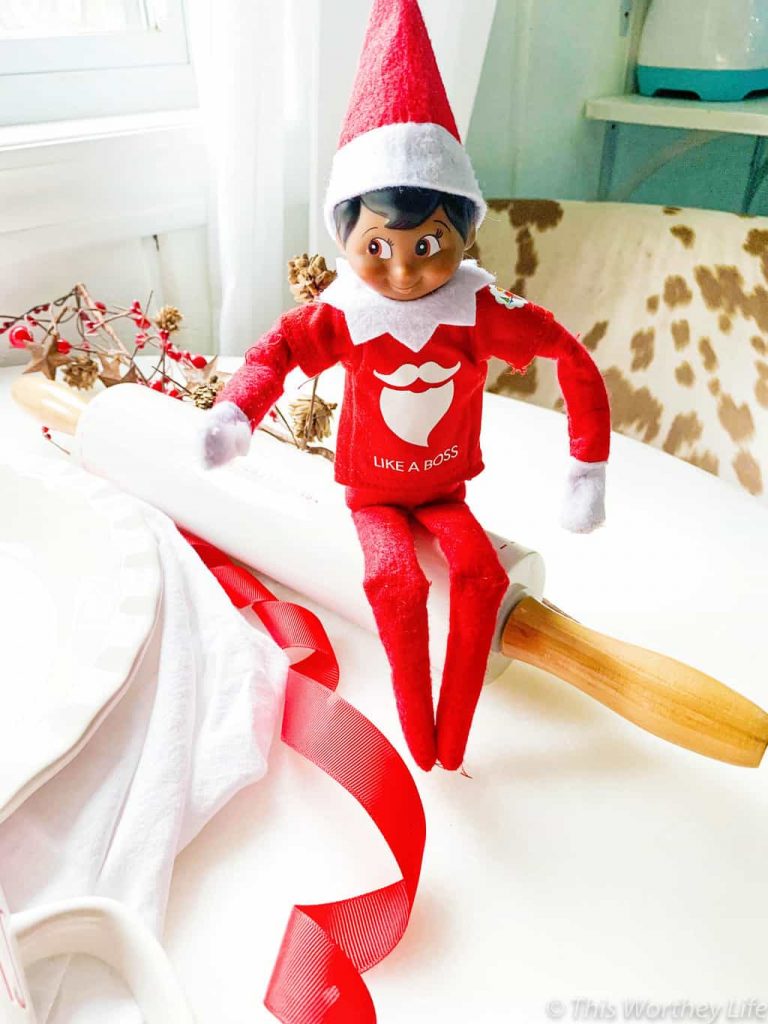 He joins our two other elves in creating tons of fun for our boys.
Although our boys are now teens and no longer believe in the magic of the Elf, they still laugh when they see what the elves are up to.
Bless their little hearts for indulging this Christmas-obsessed mom for yet another year!
But let's be real honest, most days, our elves sit in the same spot, because who has time to keep moving the Elf?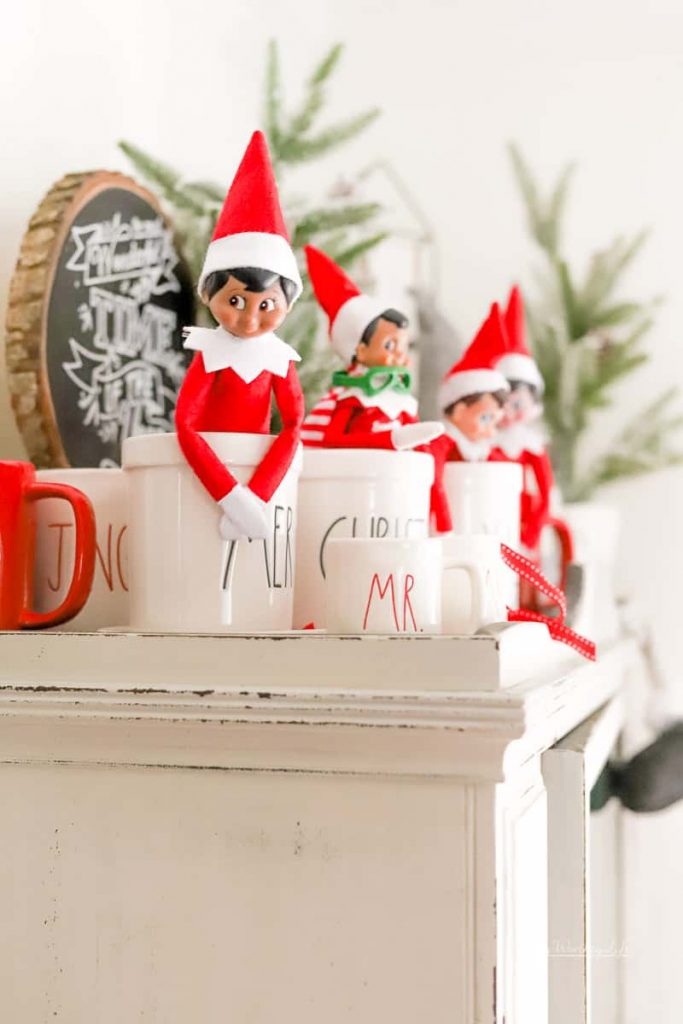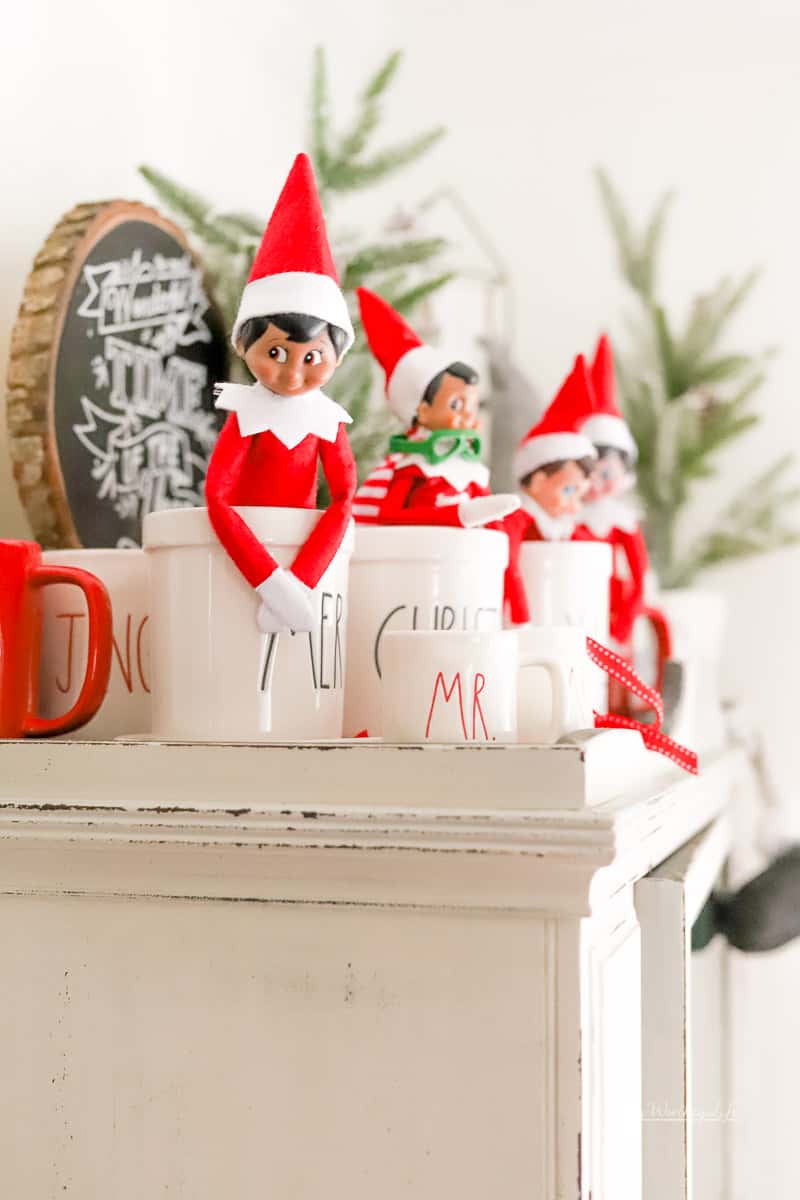 Representation matters
As I started to think about the elves, I was collecting. I knew it was important to add a Black Elf on the Shelf.
Growing up, I played with a diverse collection of dolls.
But, the Black Barbie dolls were few and far between.
And looking for a Black Cabbage patch doll, forget about it.
Finding an ethnic doll was next to impossible.
It was like finding a needle in a haystack! Why does diversity matter?
It matters because when you look in the mirror, you see a reflection of yourself.
You look for that in the music you listen to, the brands you love, the celebs you follow, and the toys you receive.
I want my boys to own toys that look like them, which is why they were stoked when Marvel's Black Panther came out earlier this year.
Having superheroes of color is very important on so many levels.
Fast forward to 2018; thankfully, it's easy to find those dolls that look like me, you, and just about everyone!
I have such a diverse group of friends, and I am sure it also matters to them.
I also had someone mention getting a black elf and doing a roundup of ideas. So, this is what prompted today's blog post, and I hope you enjoy these ideas.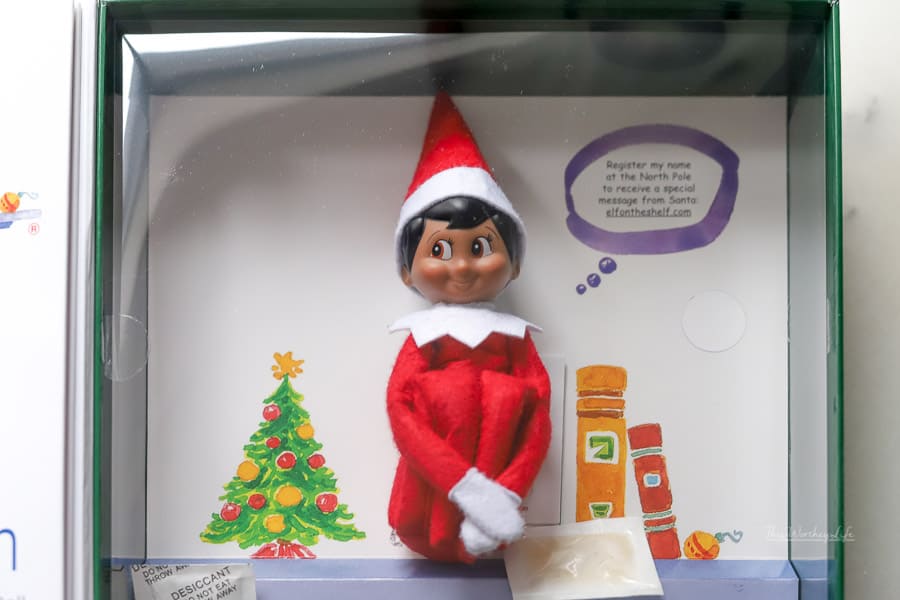 Where can I find a Black Elf on the Shelf doll?
You can order one on Amazon, Kohl's also carries them, and I've seen Jane.com carry the Black Elf on the Shelf doll.
A Black girl Elf on the Shelf doll is also available at Kohls and Amazon.
Elf on the shelf ideas using a Black Elf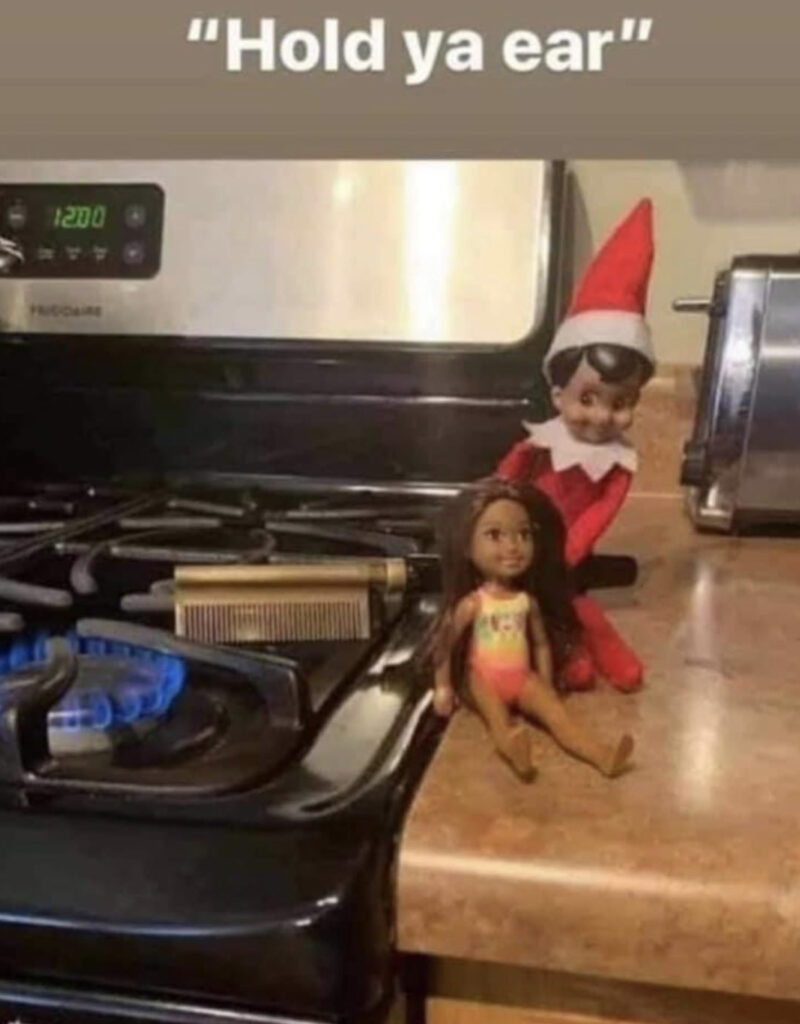 Elf doing a doll's hair with a pressing comb. "Hold ya ear!" (credit unknown)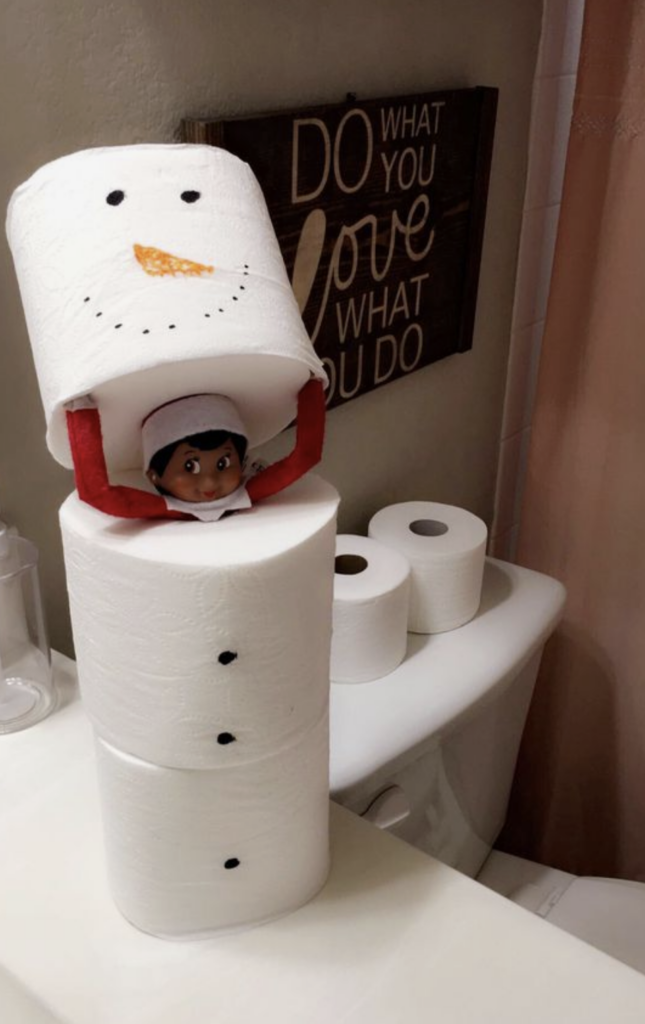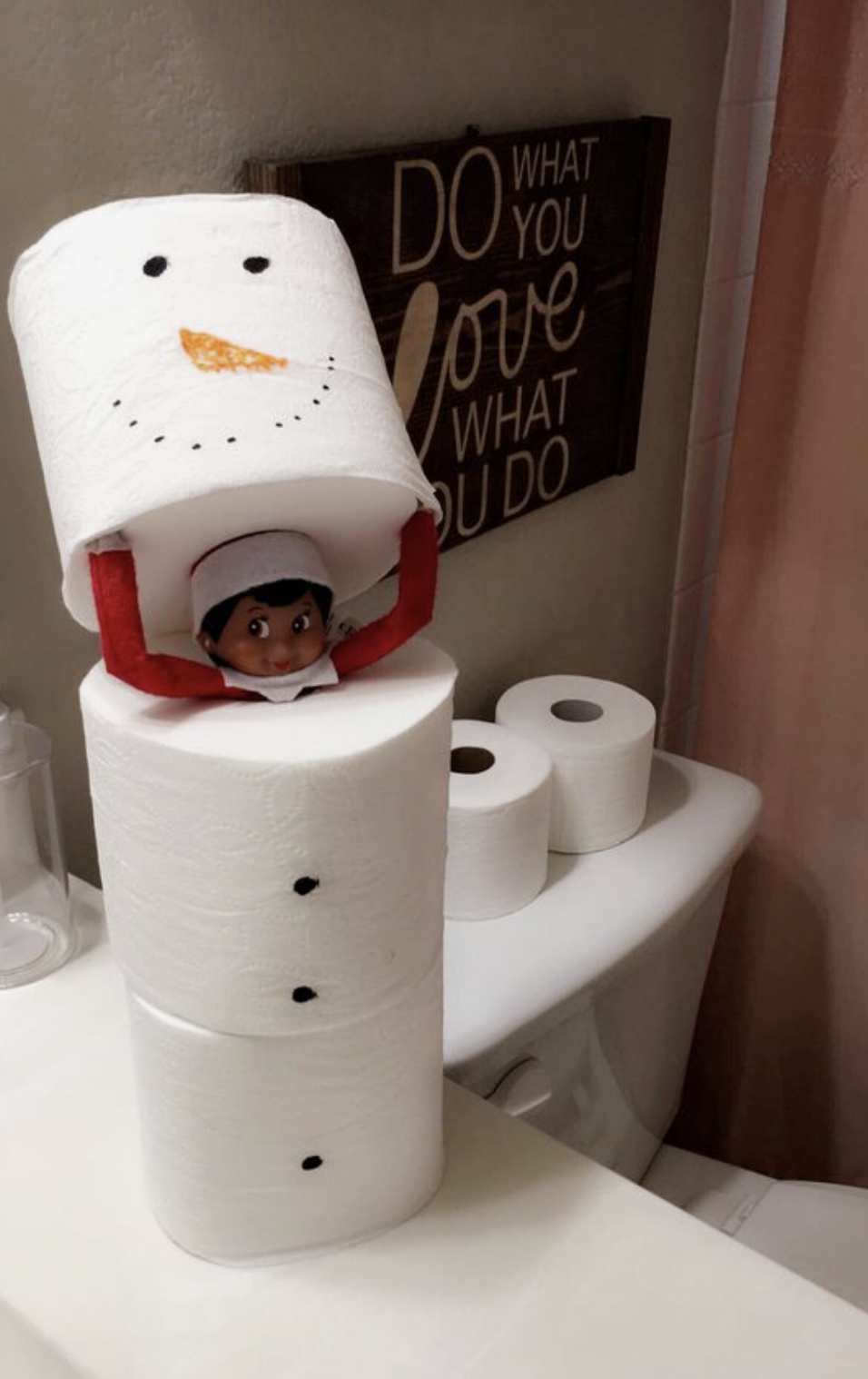 This Elf doll is hiding in stacks of toilet paper. But not just regular tissue; it's decorated to resemble a snowman.
What a cute idea. Image credit found on Pinterest.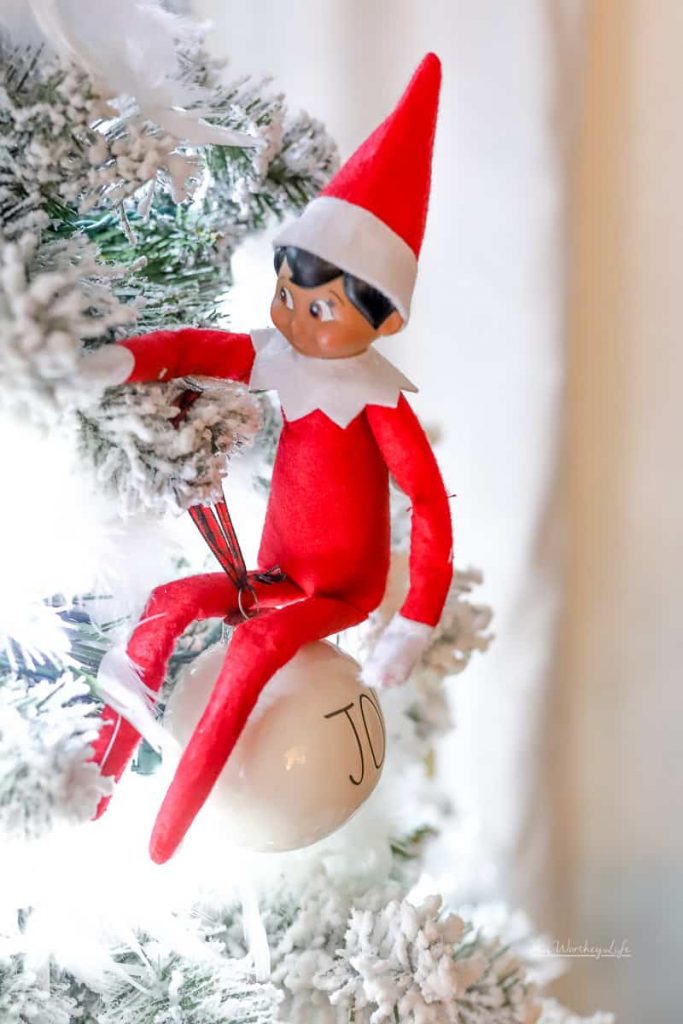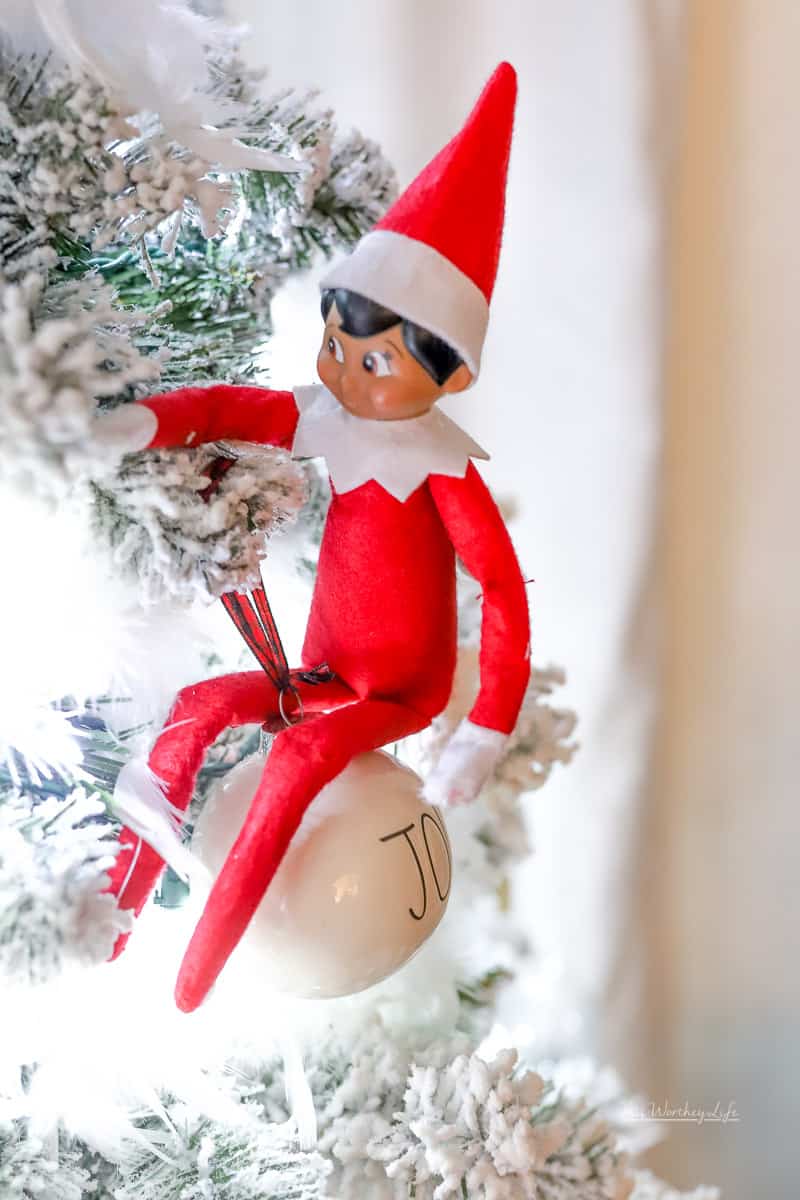 We've seen this idea before- an Elf perched on an ornament. I switched this idea up a little by adding in not just any ornament but a Rae Dunn one!
If you didn't know, Rae Dunn merch is super popular right now, and you can check out my post about Rae Dunn Christmas display ideas.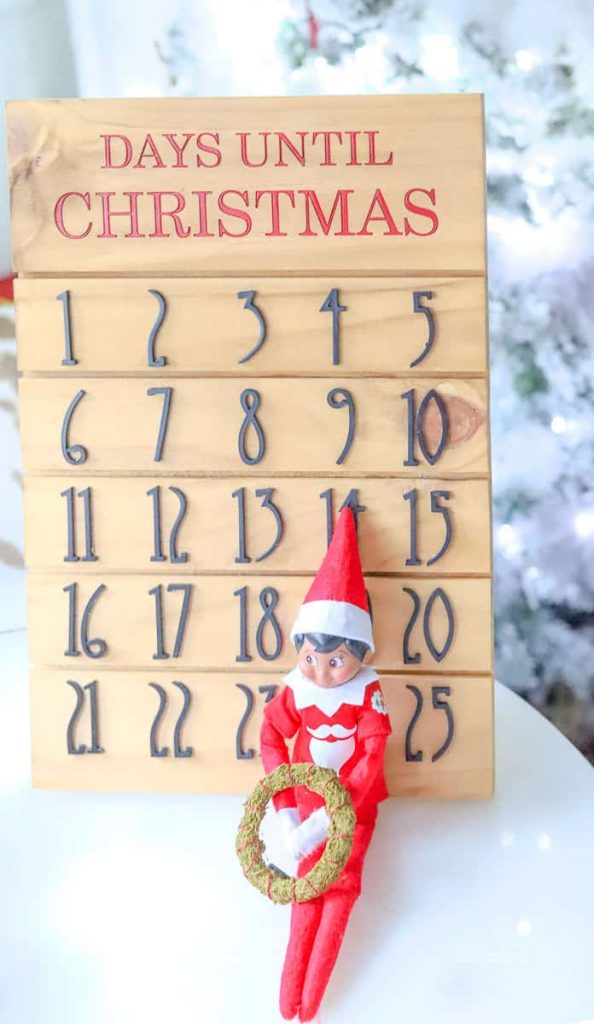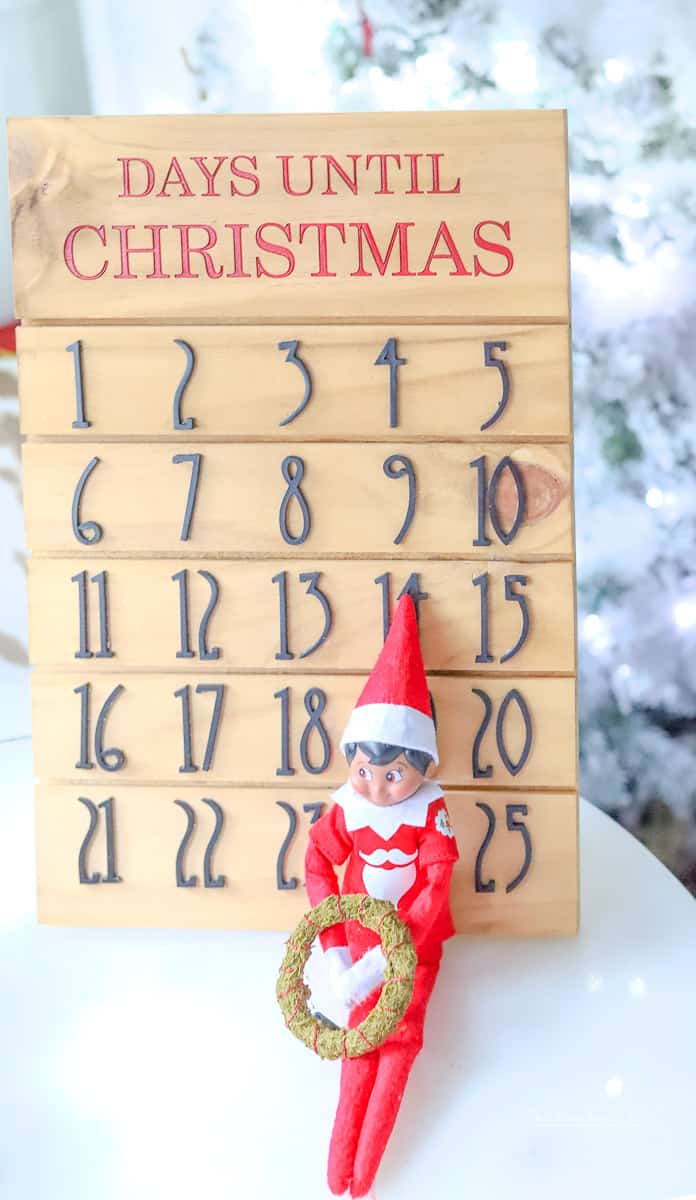 It's a Christmas countdown.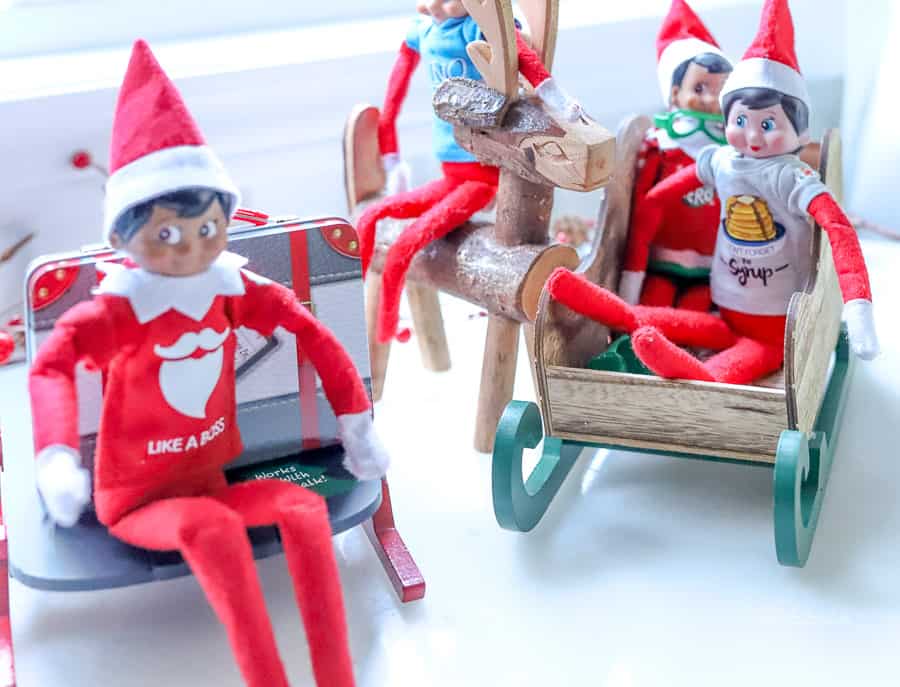 Just chillin' with my friends.
I love his Like A Boss t-shirt. You can order one here.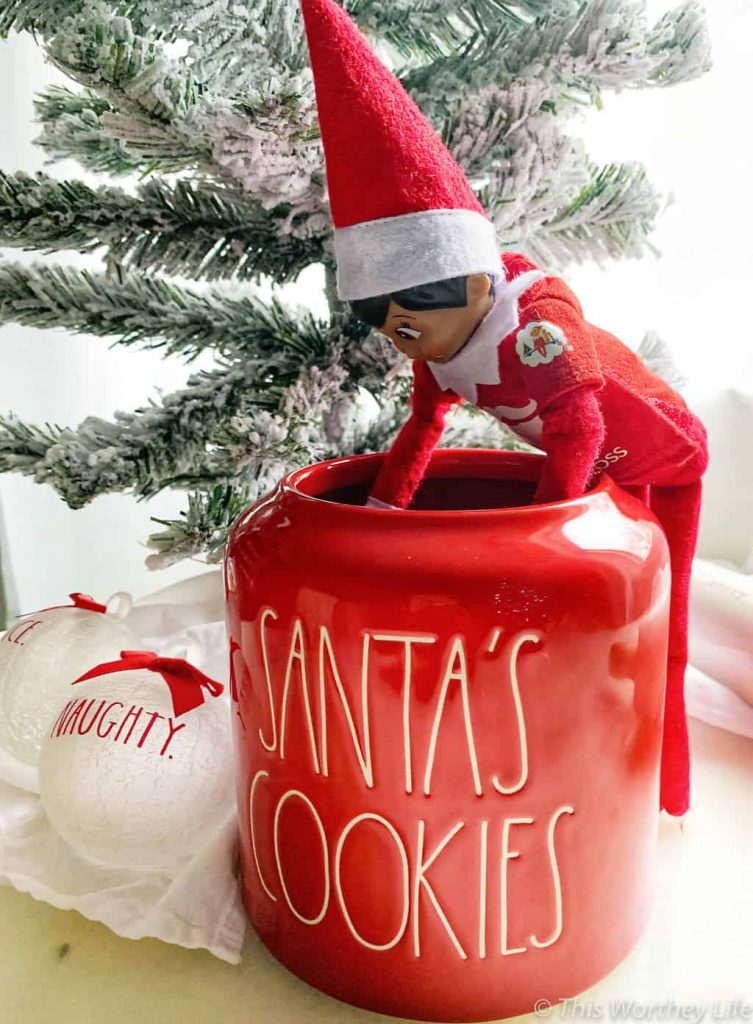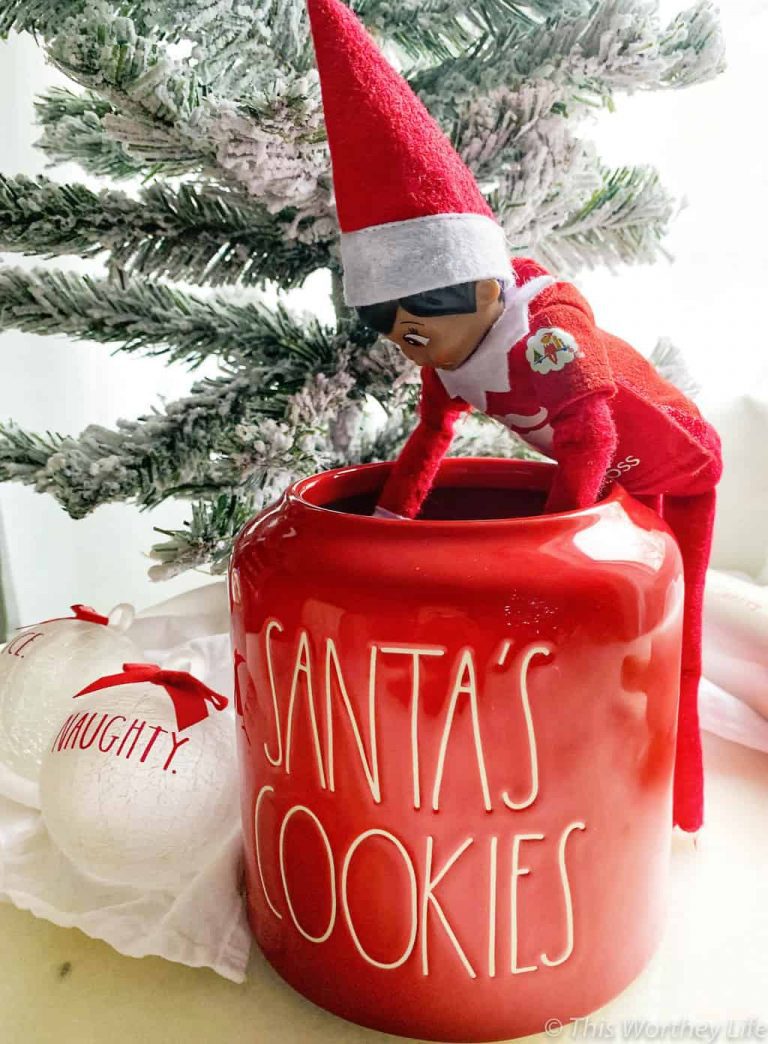 Being naughty by getting into the cookie jar! I'm telling Santa!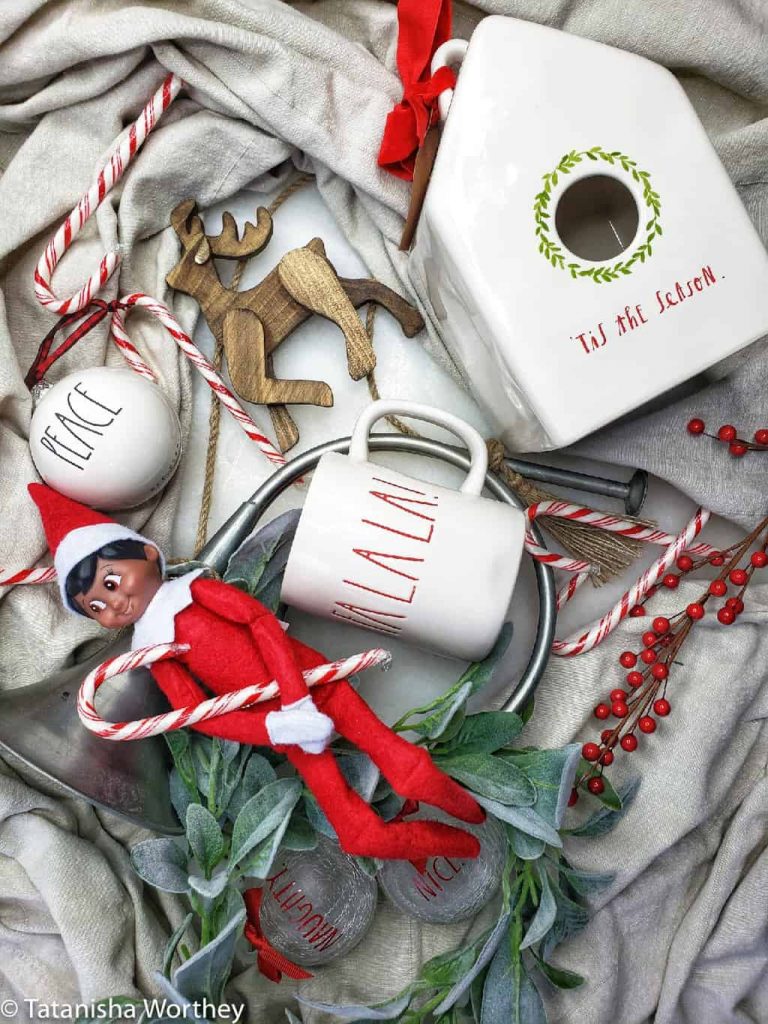 Here's a candy cane!
Black Elf on the Shelf ideas around the internet
I've been searching the internet, looking specifically for Elf ideas using a Black doll.
I came across a teacher's page, and she's sharing some funny ideas featuring their Black Elf doll for her three boys.
I'm sharing a few of her ideas below. Thank you, Terrica!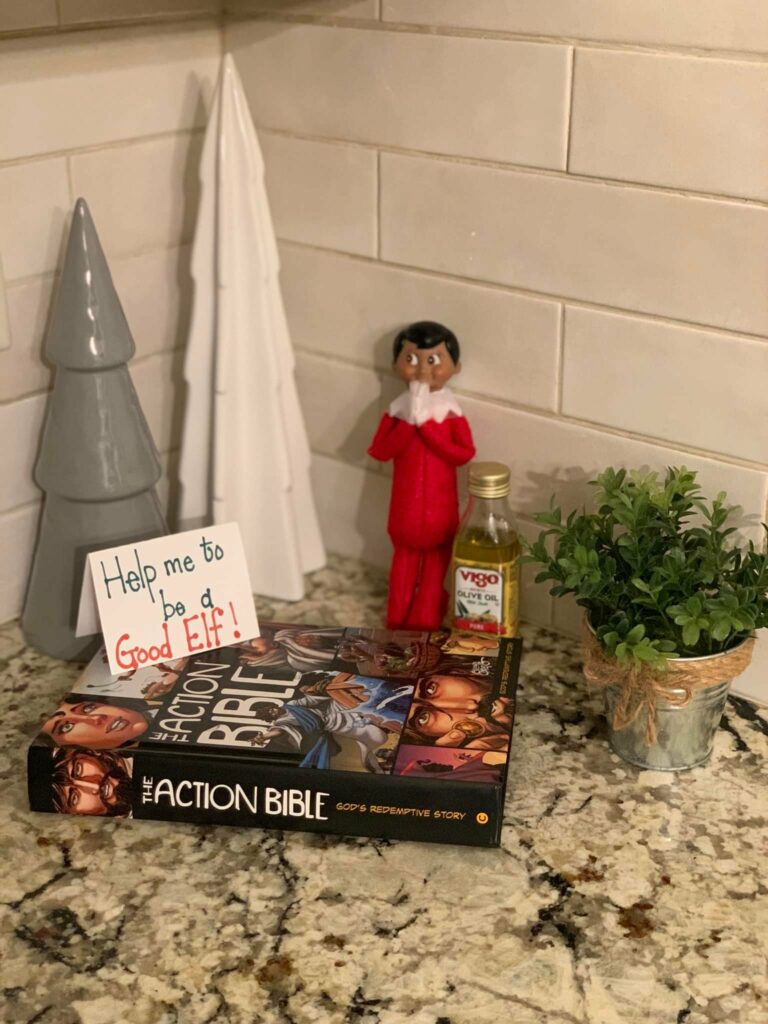 Their Elf must have been really bad. He had to pull out the oil and the bible! Whew! LOL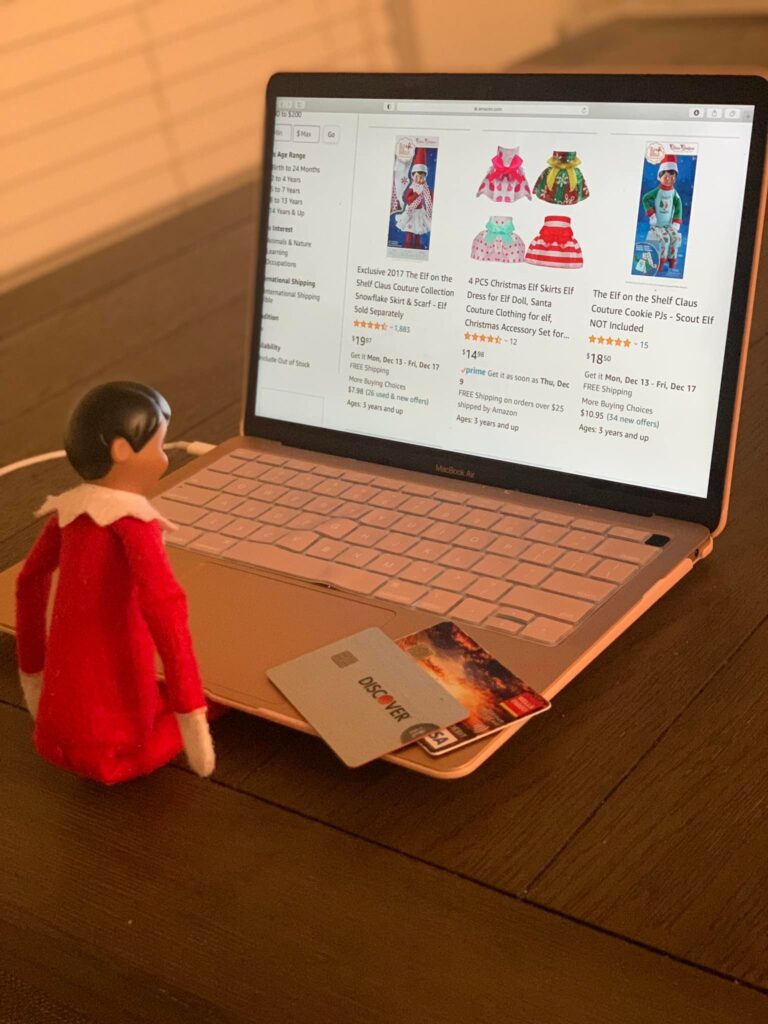 Uh oh! Elf got ahold of the parent's credit cards and was about to order some new clothes!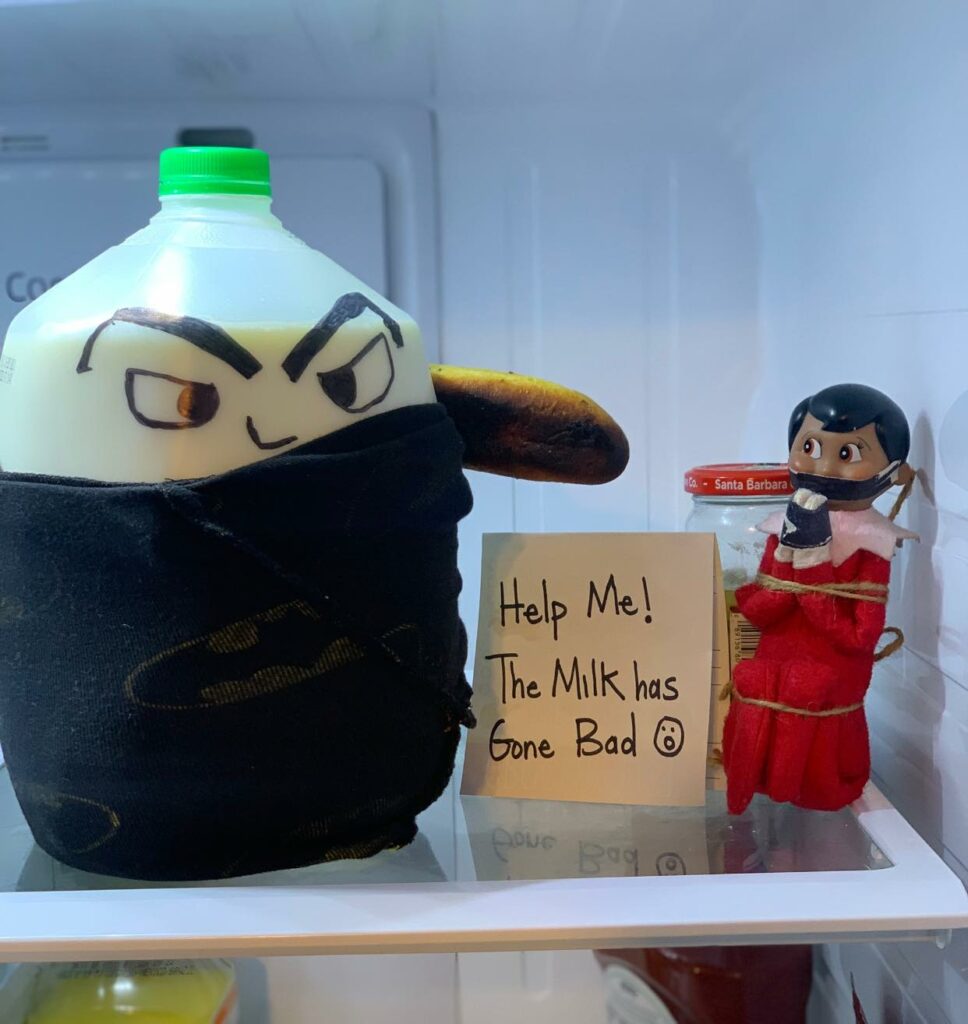 Uh oh, the milk got Elfie!!
This is a cute idea and works as a last-minute Elf idea before!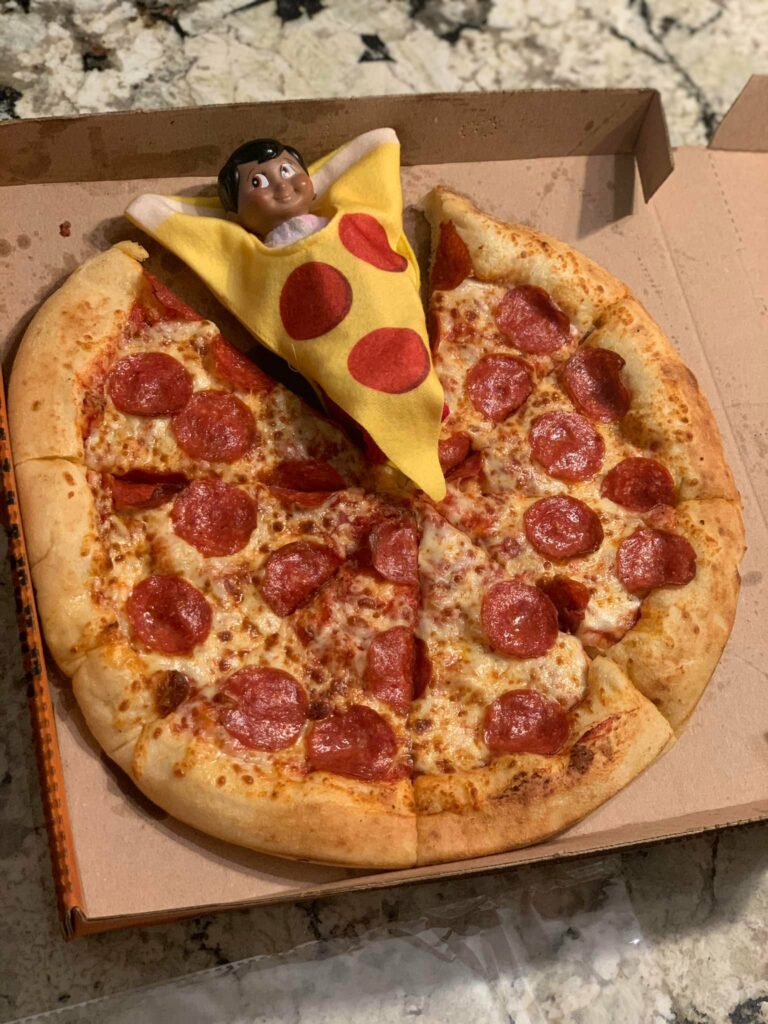 Another quick idea- put Elf in a pizza costume and stick him or her in the pizza box! So cute!
You can order an Elf pizza costume here.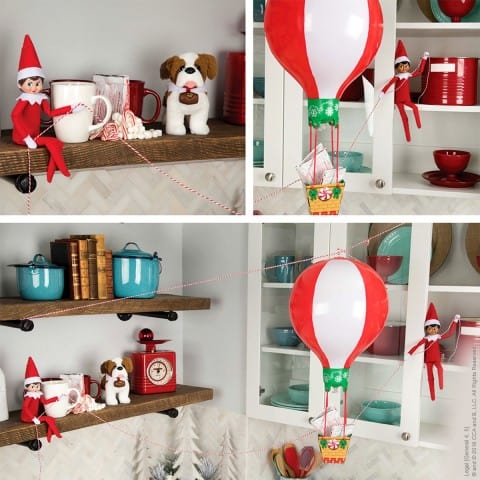 The Elf on the Shelf website has some awesome ideas featuring all of their elves!
Here they are transporting treats.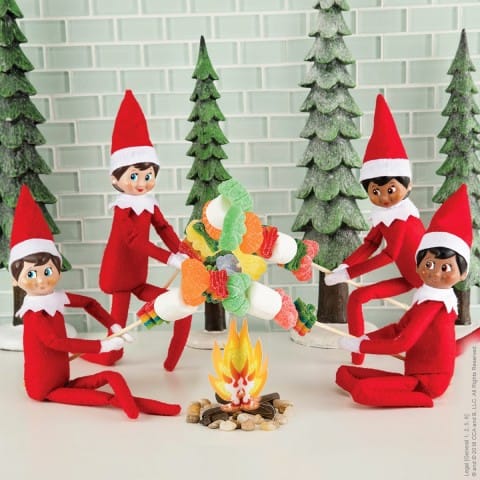 Check out the elves having a Candy Kabob cookout. This is so cute!
You can head to their site and order these accessories to recreate this look!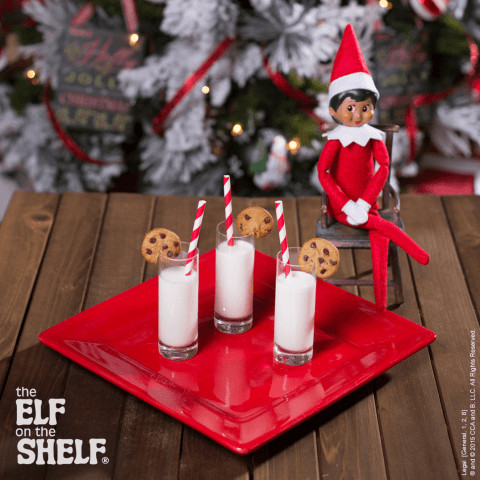 Let's bake some cookies!
Find more Elf on the Shelf ideas here.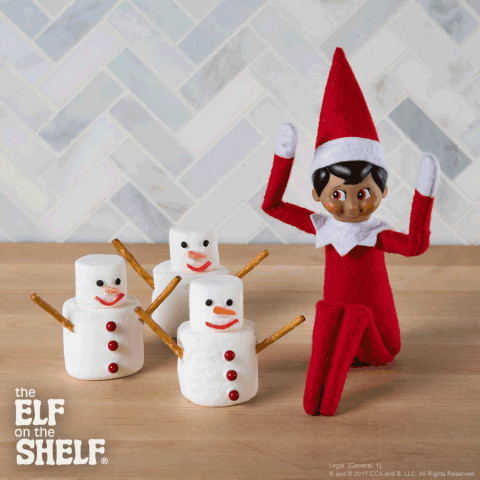 Have fun with the Marshmallow Snowmen!
Find more Elf on the Shelf ideas here.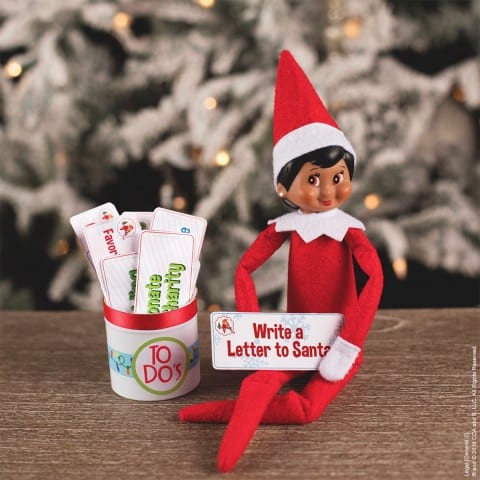 Oh, that holiday to-do list is super long!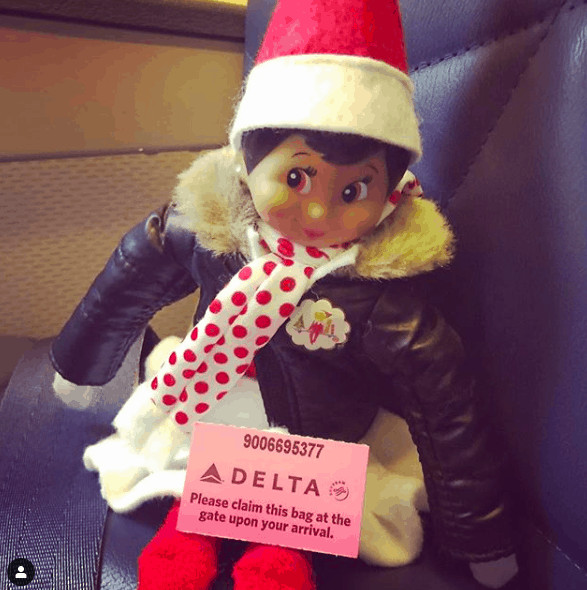 My friend Kimberly of Now This is 40 has some super cute ideas on her Instagram feed!
Affectionately known as Peppa Mint, her Black girl Elf on the Shelf travels around with Delta!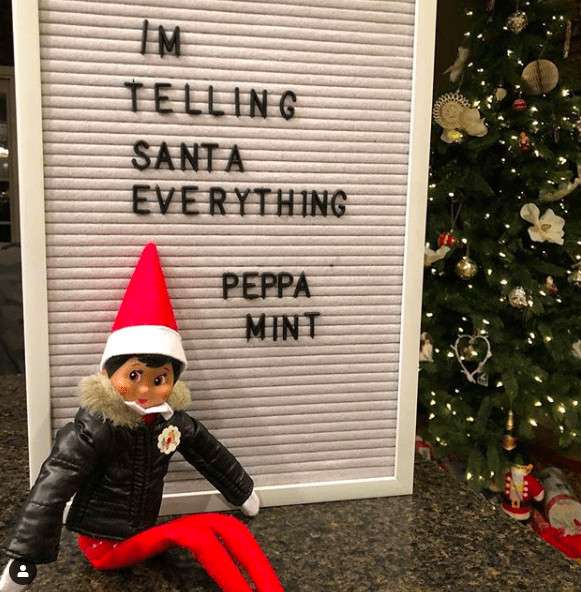 Haha, this is cute! And I love Peppa Mint's name! See more ideas here.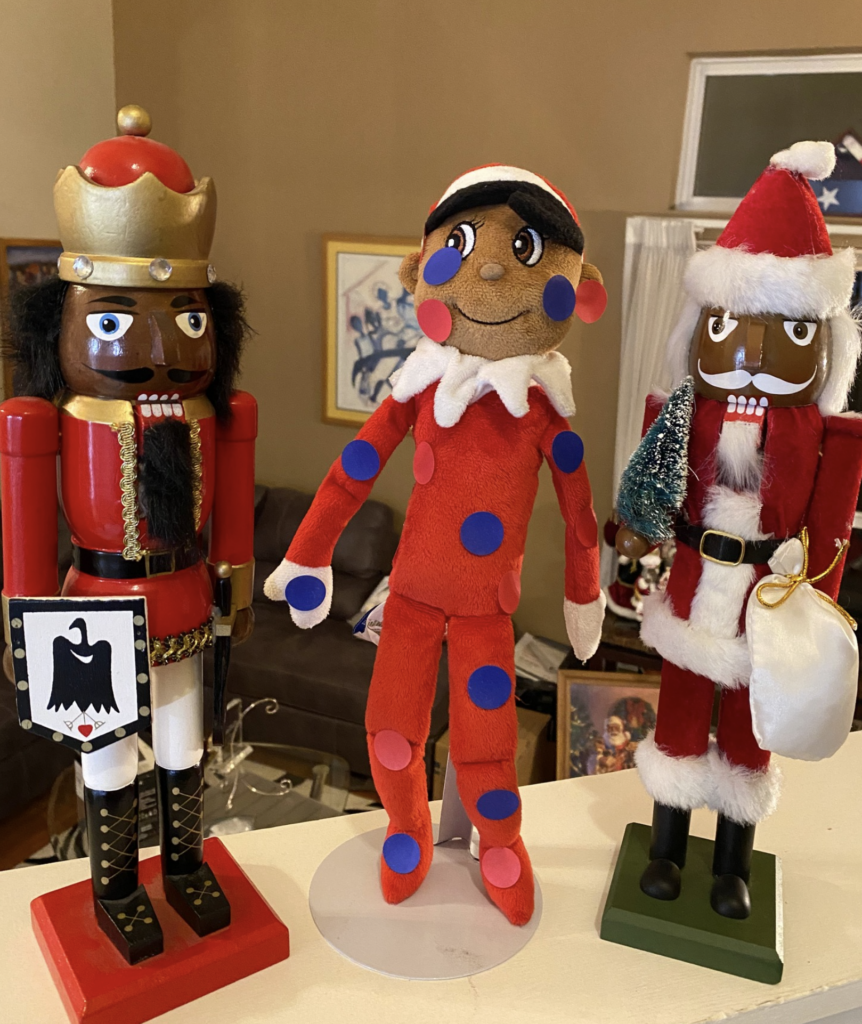 Black Santas Collectors shares new ideas every year featuring their Black Elf doll.
Look at their page to get some fun + cultural related ideas.
So many awesome ideas!
Keep in mind; you can check out the other round of ideas I have for Elf on the Shelf to recreate.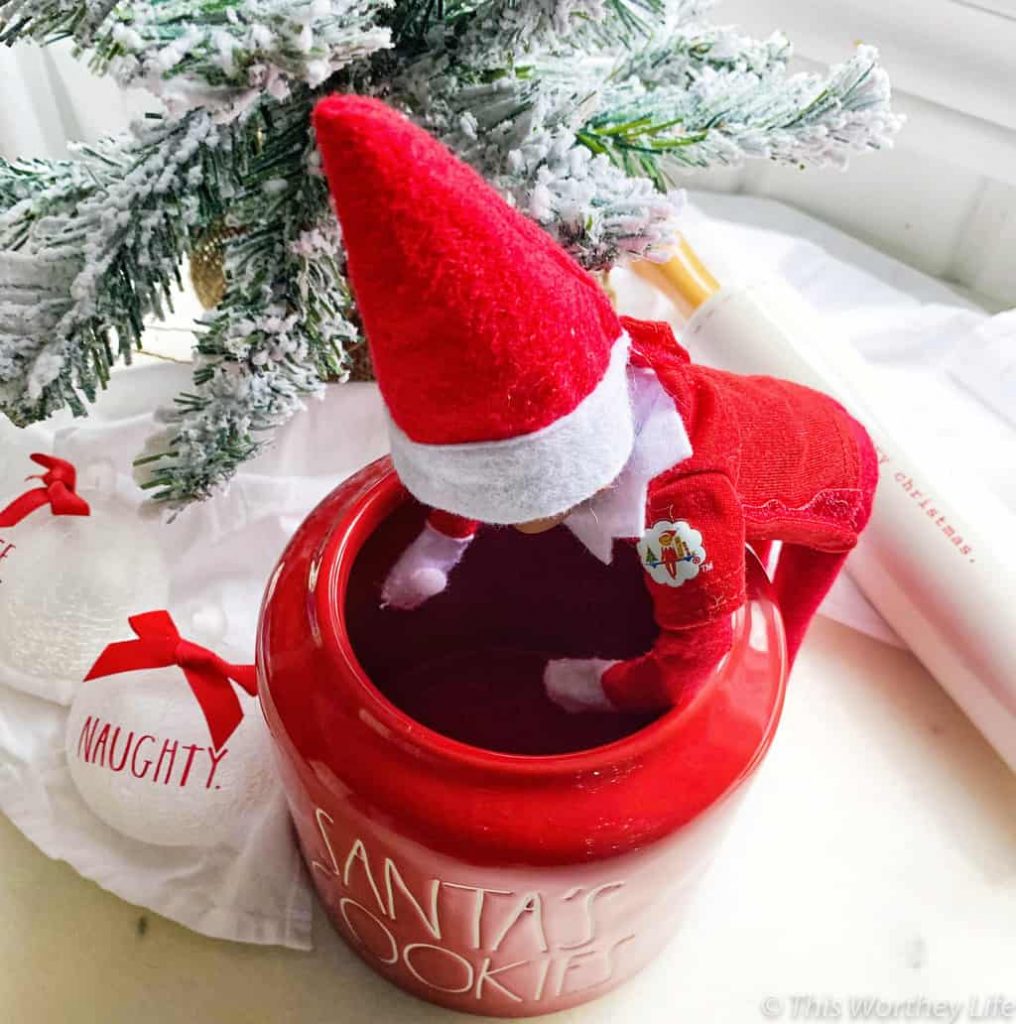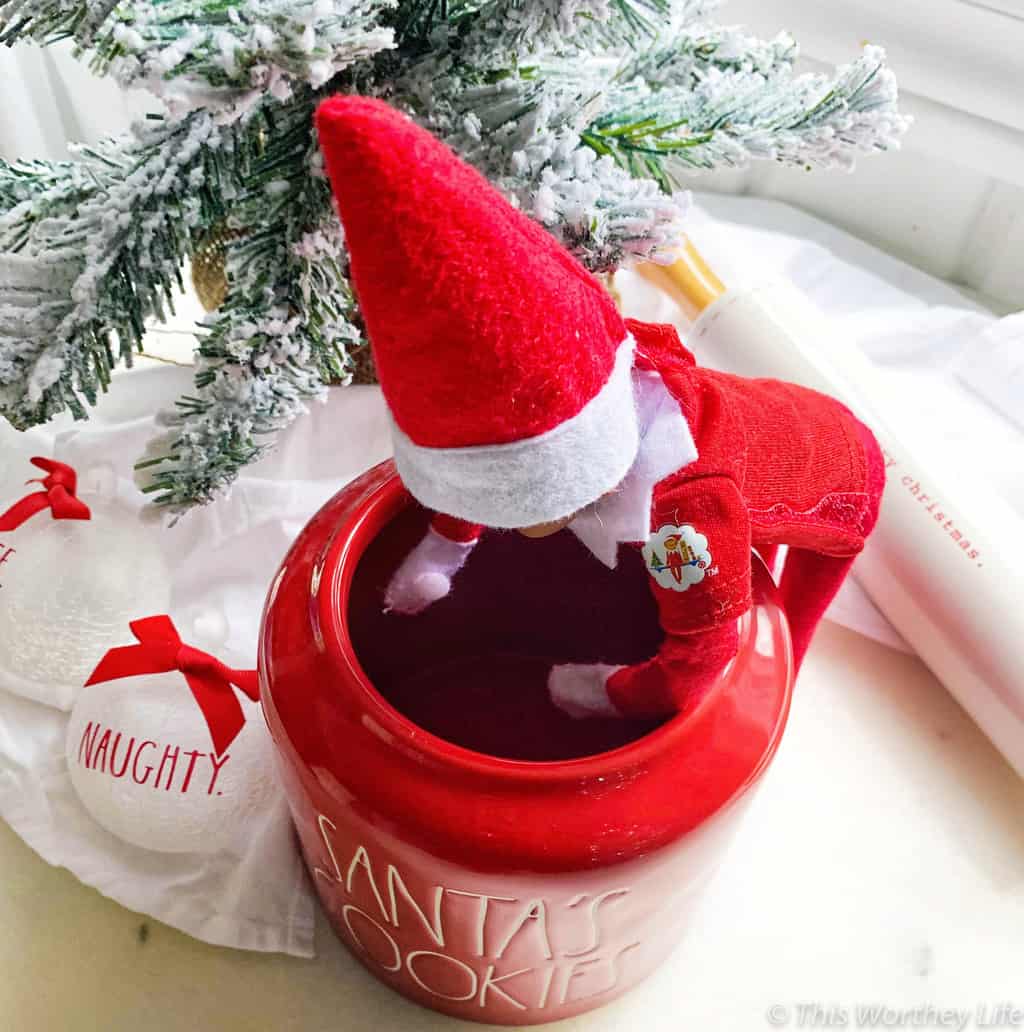 More Elf on the Shelf ideas
16 Elf on the Shelf Goodbye Ideas + Printable Elf on the Shelf Goodbye Letters
Best Elf on The Shelf Ideas found on Instagram
Elf on the Shelf Welcome Letter Printable
10 Last Minute Elf On the Shelf Ideas
Elf on the Shelf Welcome Breakfast
50 Easy Elf on the Shelf Ideas (For Busy Moms) & Printable