Imagine the sweet flavors of blueberry and strawberry perfectly mixed for maximum effect in this beautiful blueberry cordial cocktail. Well, you don't have to imagine any longer. Make this cocktail now!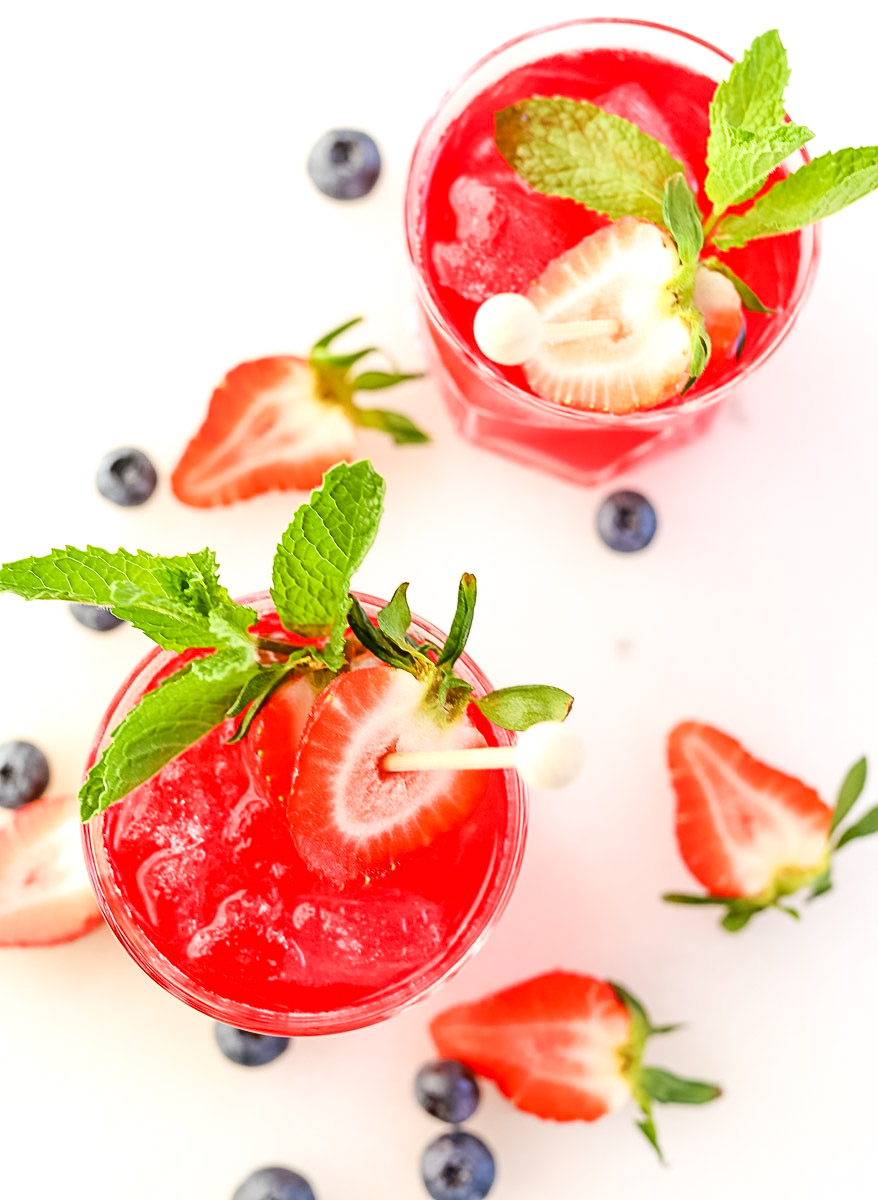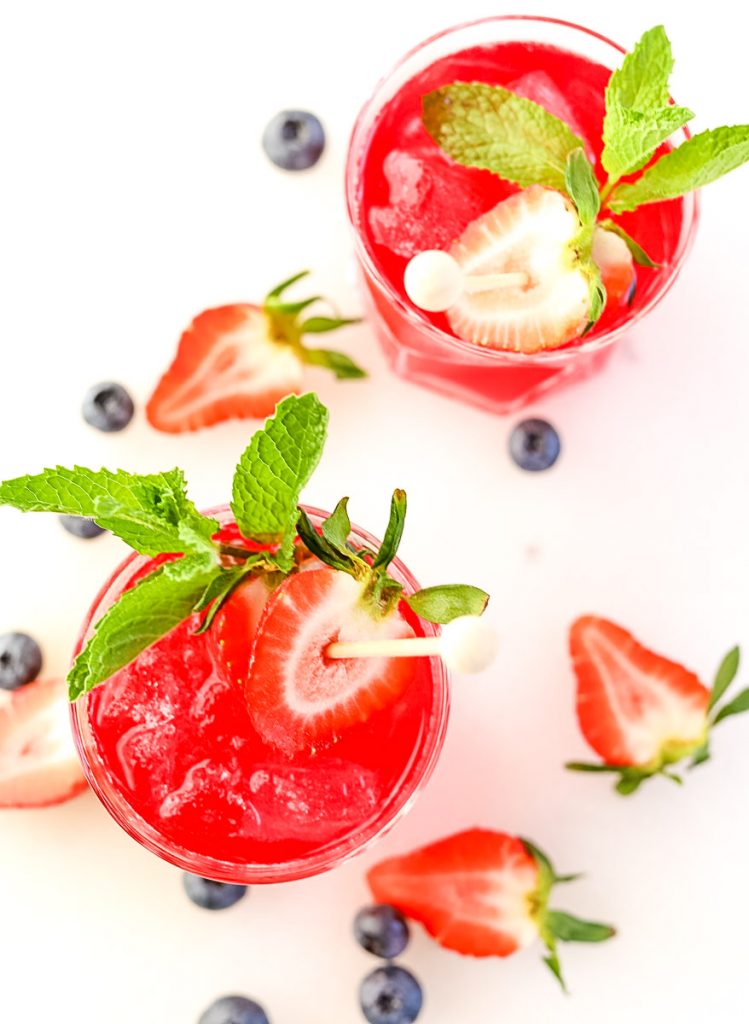 Blueberry Cordial Cocktail
Fresh blueberries and strawberries are abundant in the summer months so why not use them to your advantage in this fruity and berrilicious cocktail chilled over ice? And the premium blueberry flavored vodka ain't a bad look either. So go ahead and indulge and get your drink on with our Blueberry Cordial Cocktail. Cheers!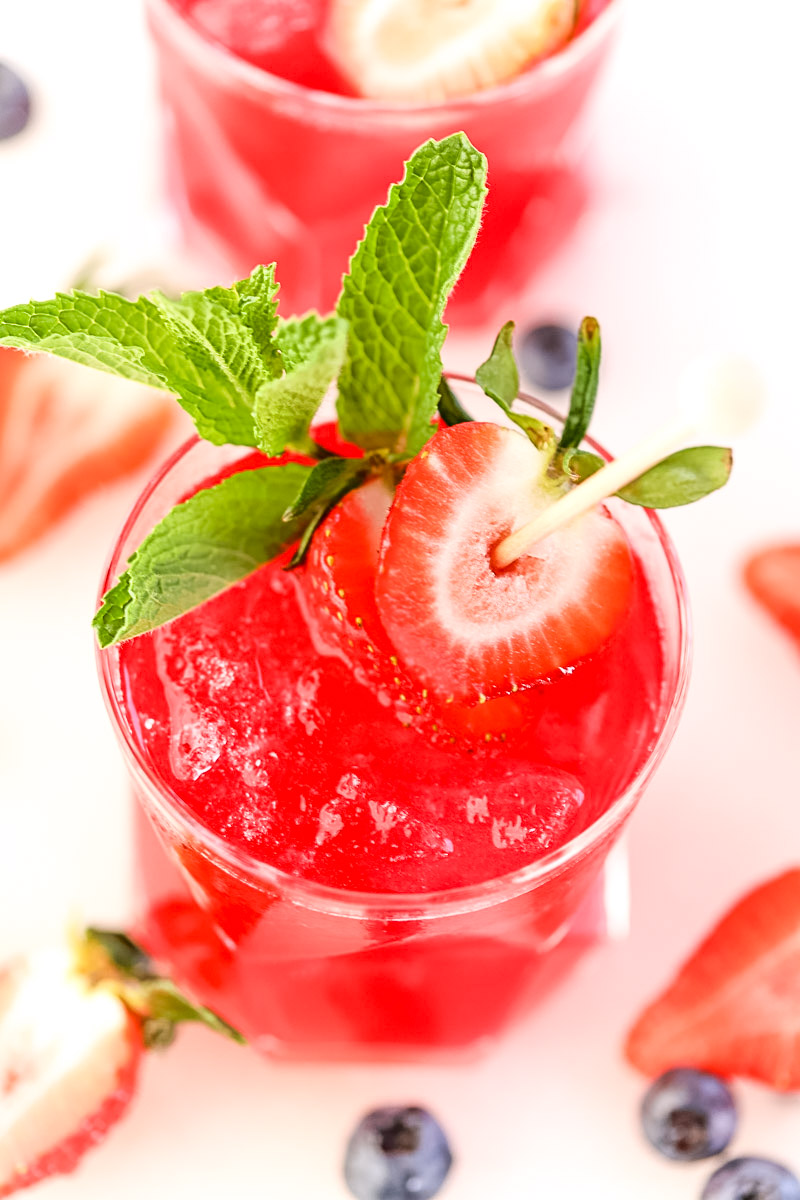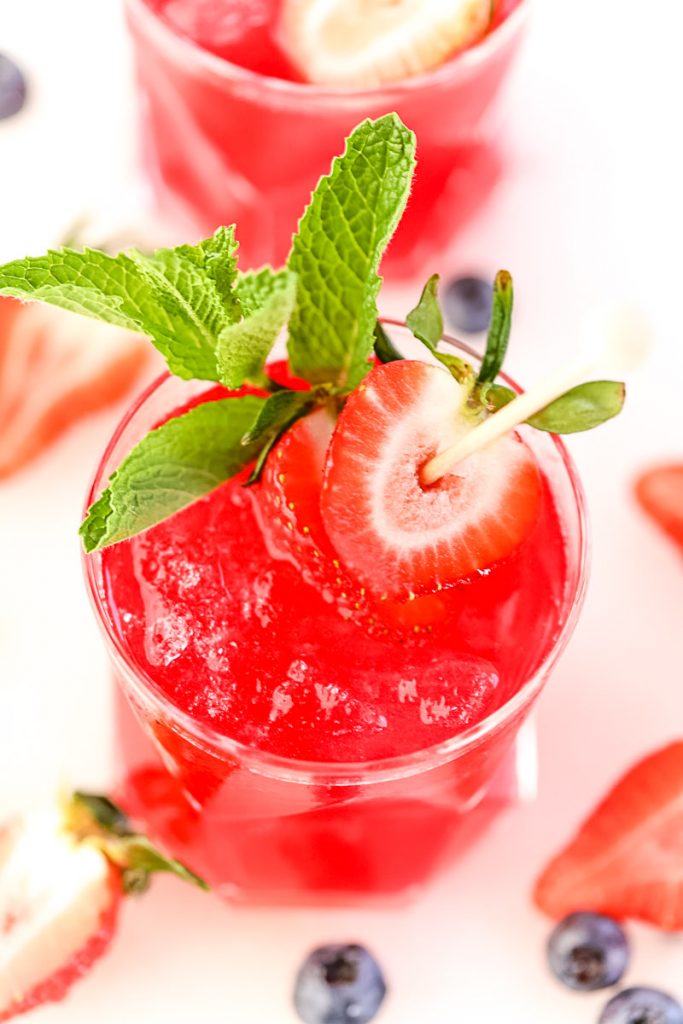 Are you watching the calendar like a clock on the wall? I am. We're over here in The Worthey House eagerly anticipating the arrival of warm weather, constant sunshine, and backyard parties! And speaking of backyard fun, I created this lil' number with summer entertaining in mind. Our Blueberry Cordial Cocktail is made with homemade blueberry and strawberry simple syrup, blueberry vodka, and citrus tonic water. It's pretty simple to put together, but it tastes like a million dollars! Hmmm, maybe not a million dollars but close! Perhaps half a million but not a penny more!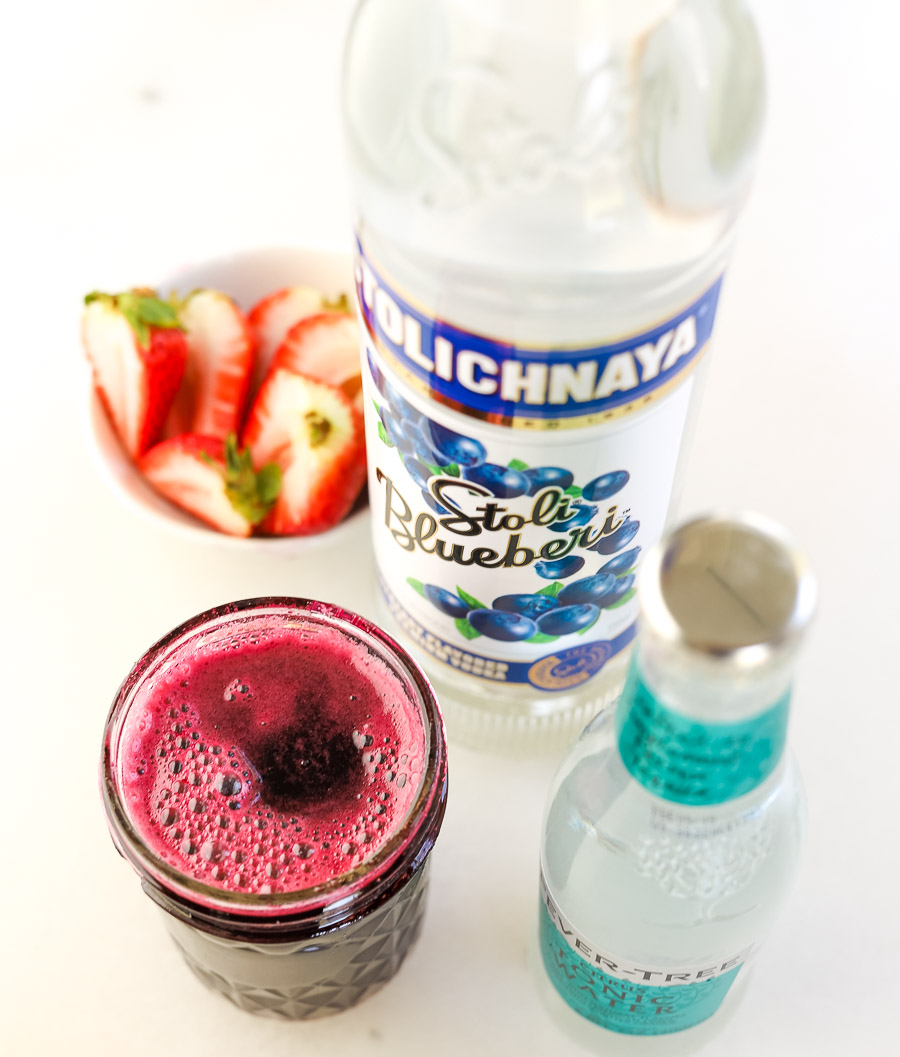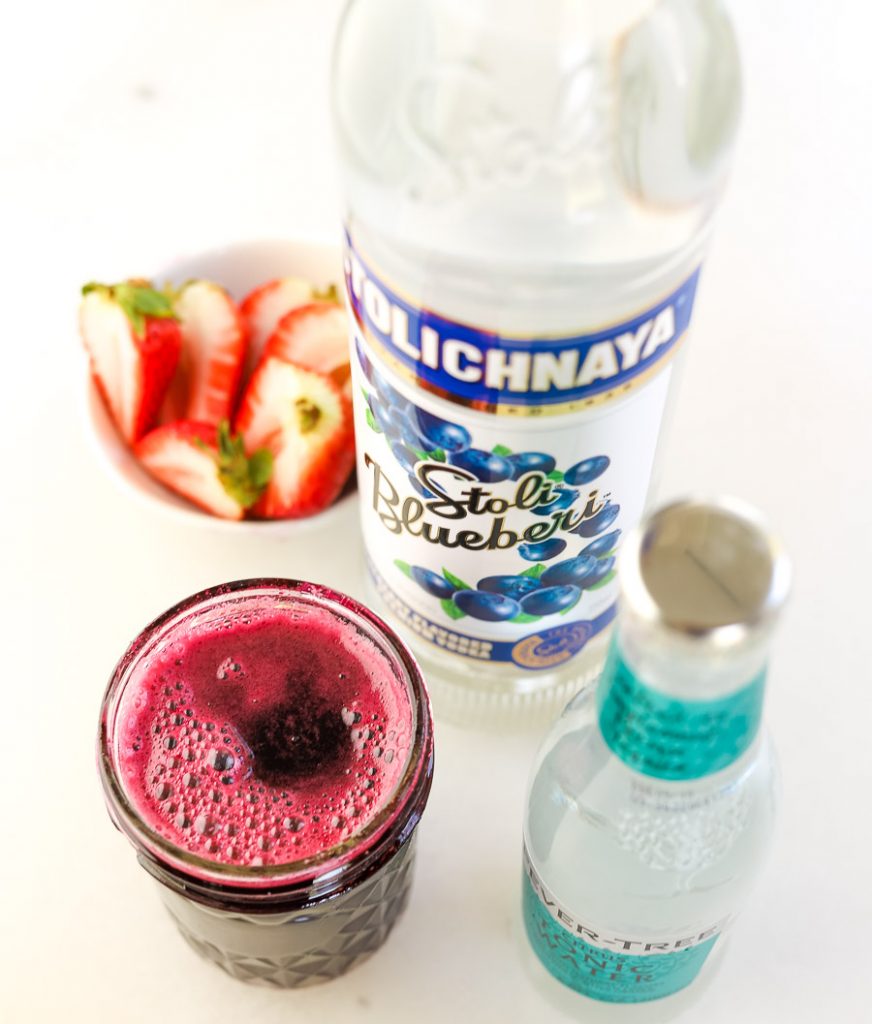 Who knew with just a few ingredients such a great tasting cocktail can be made? You will want to serve up these cool, fruity, and refreshing cocktails this summer!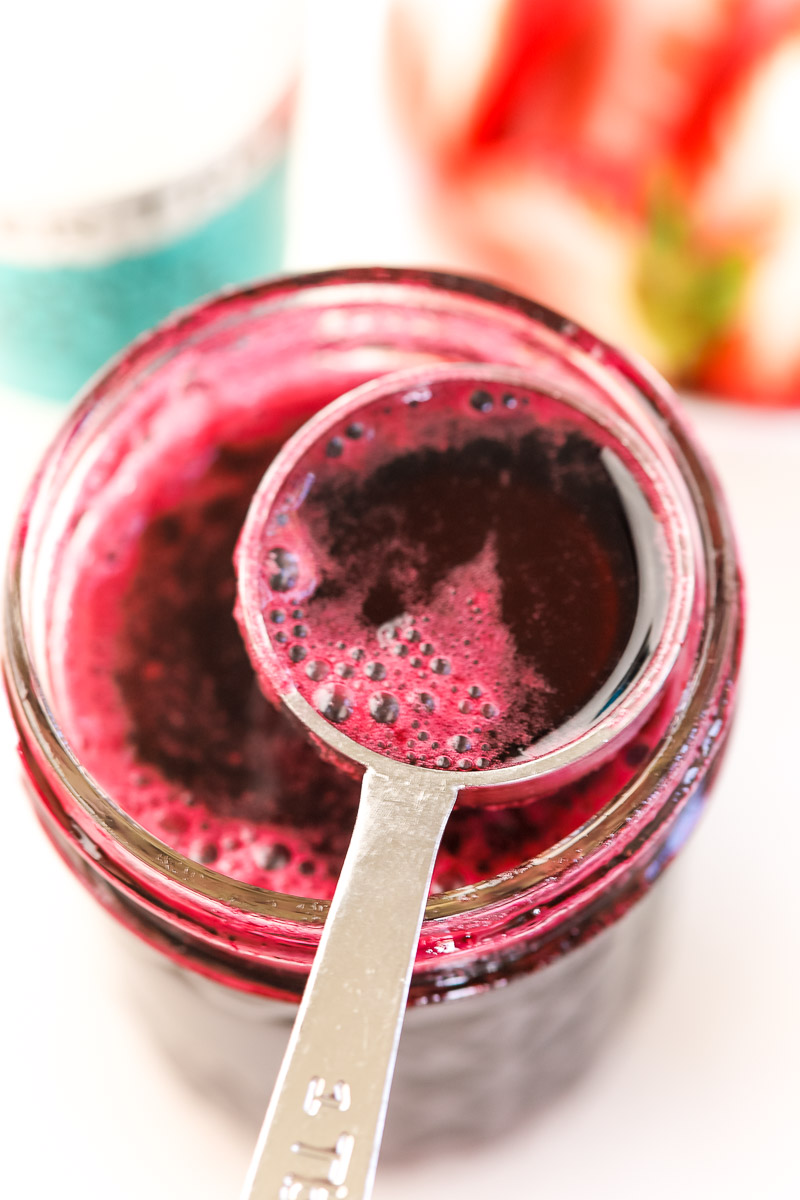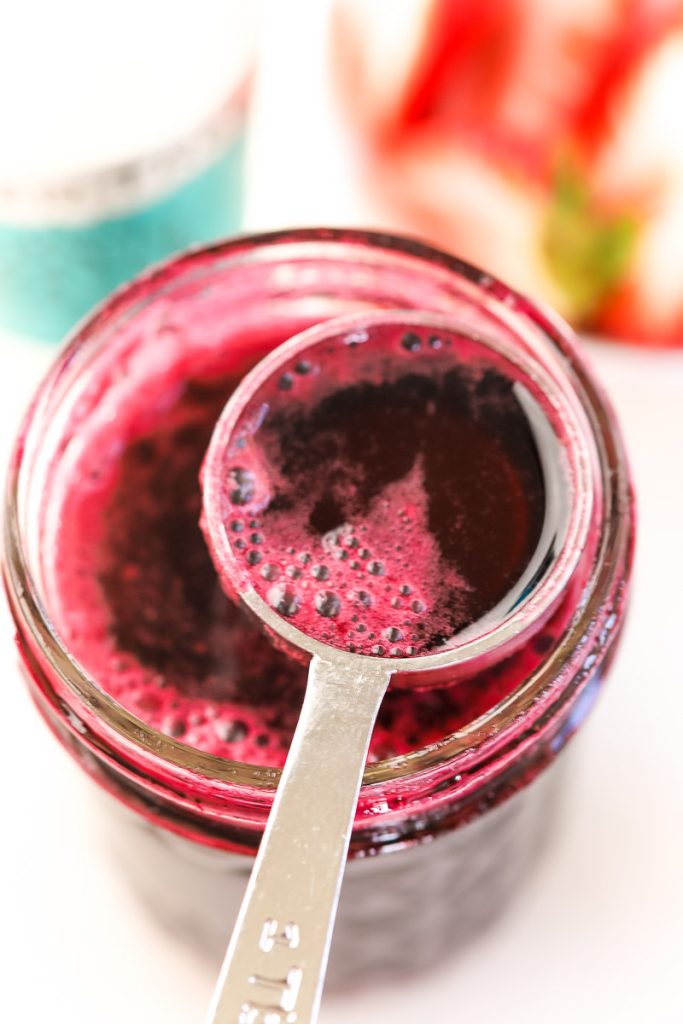 How to make blueberry and strawberry simple syrup
The star of this cocktail is the homemade blueberry and strawberry simple syrup. All you need is a half-cup of blueberries and a half-cup of strawberries, a cup of water, and a cup of sugar. Combine the ingredients in a saucepan and bring to a boil over high heat for 2-3 minutes. Remove from heat and cover with a tight-fitting lid. Then steep for 15-20 minutes. You are done and DONE!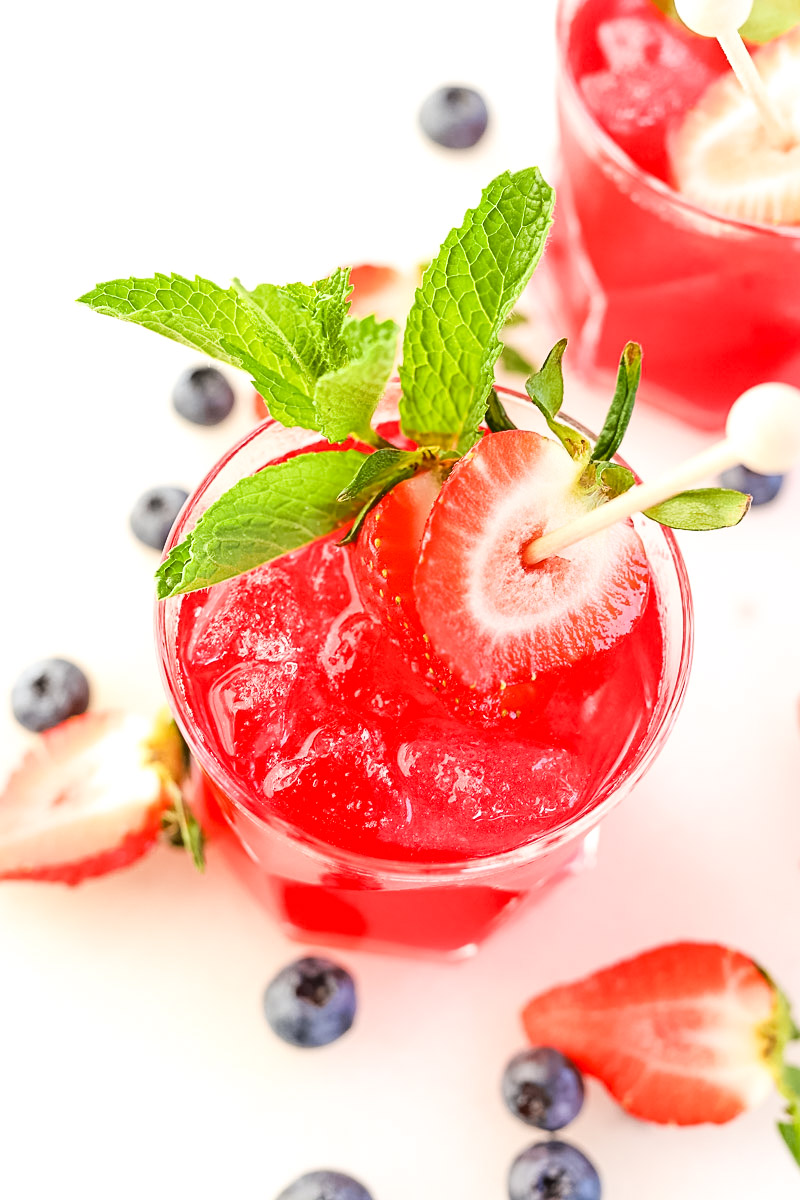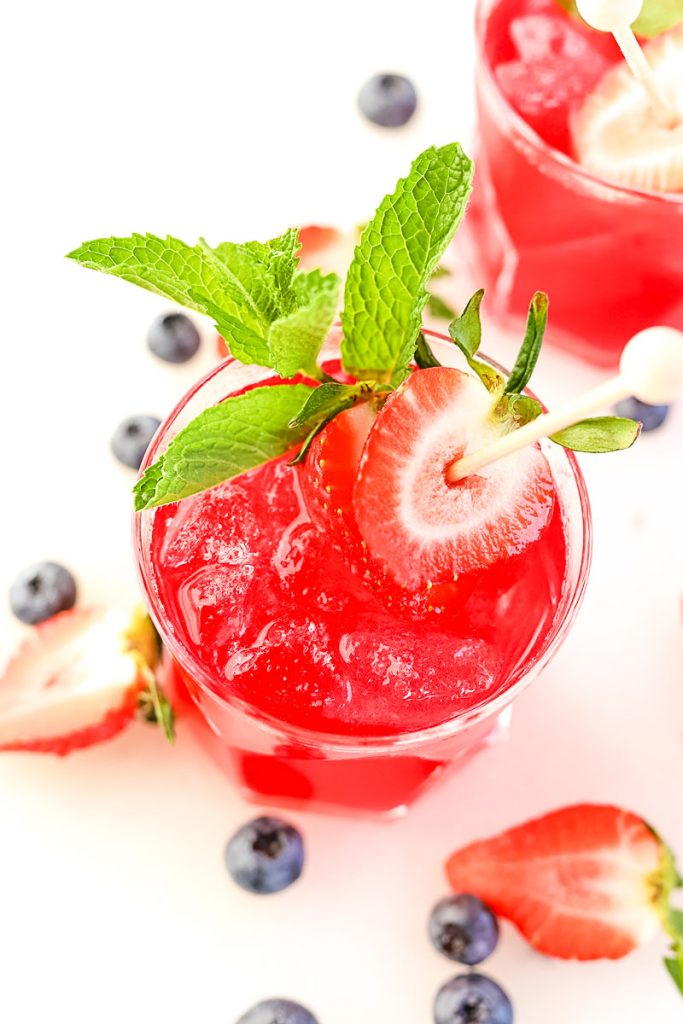 How to make a blueberry cocktail
Ingredients:
1 1/2 ounces blueberry flavored vodka
2 ounces blueberry and strawberry simple syrup
3 ounces of citrus tonic water
fresh strawberries slices for garnish
ice
Directions:
Into a cocktail shaker add the ice, blueberry flavored vodka, blueberry and strawberry simple syrup, citrus tonic.
Use a long-handled bar spoon and stir vigorously for thirty seconds.
Strain into a cocktail glass filled with ice.
Garnish with fresh strawberries on a cocktail stick.
Serve.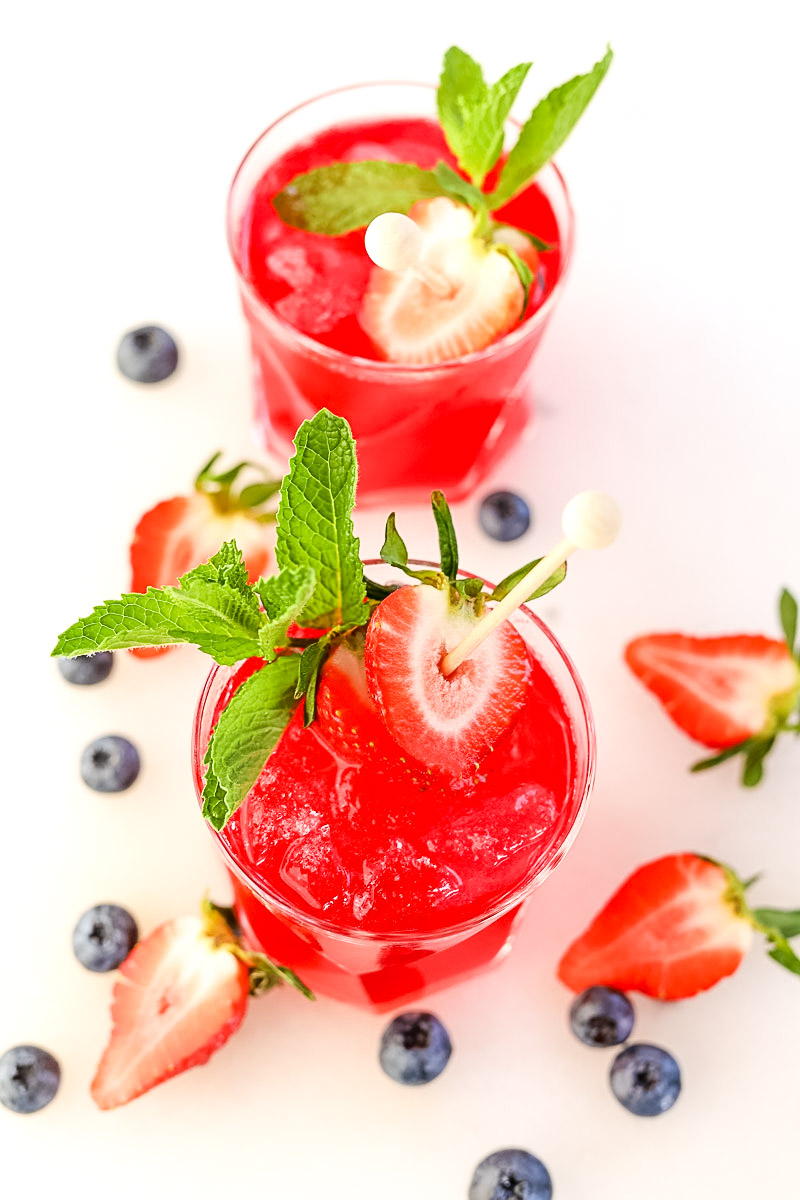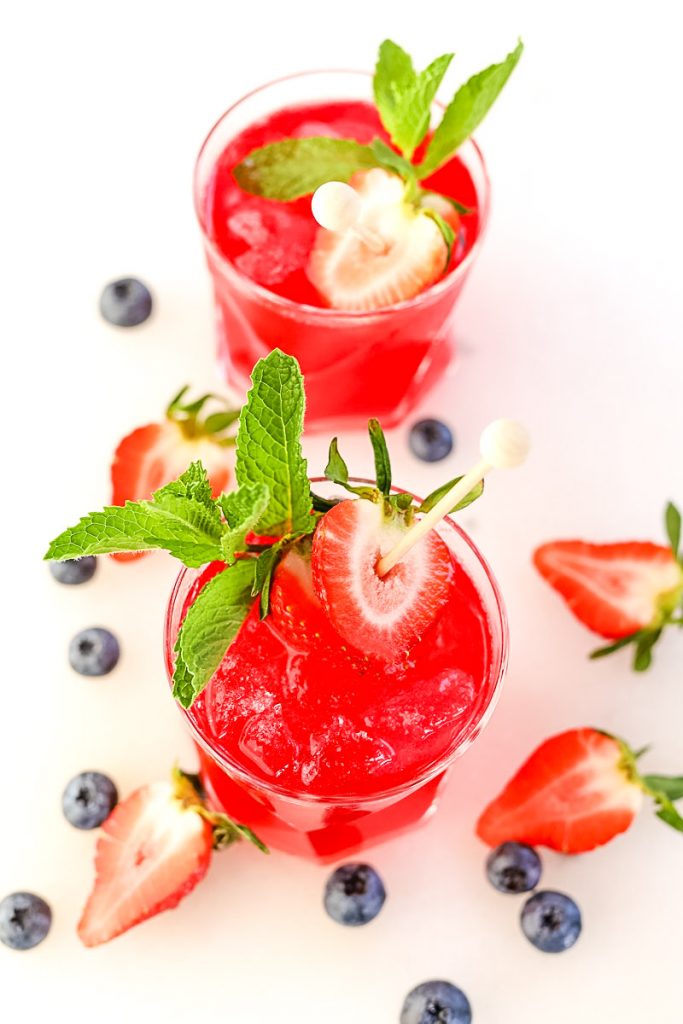 Cheers to the weekend!
Do you love cocktails as much as I do?
Try some of my other favorite cocktails for summer!
Rhubarb & Strawberry Bourbon Cocktail
Strawberry + Pineapple Margarita
Chunky Monkey Blueberry Cocktail Shake
Easter Blue Italian Ice Cocktail