National Michelada Day is July 12th. This Michelada idea is a great way to celebrate. Michelada cocktails are similar to the Bloody Mary, so give it a try today!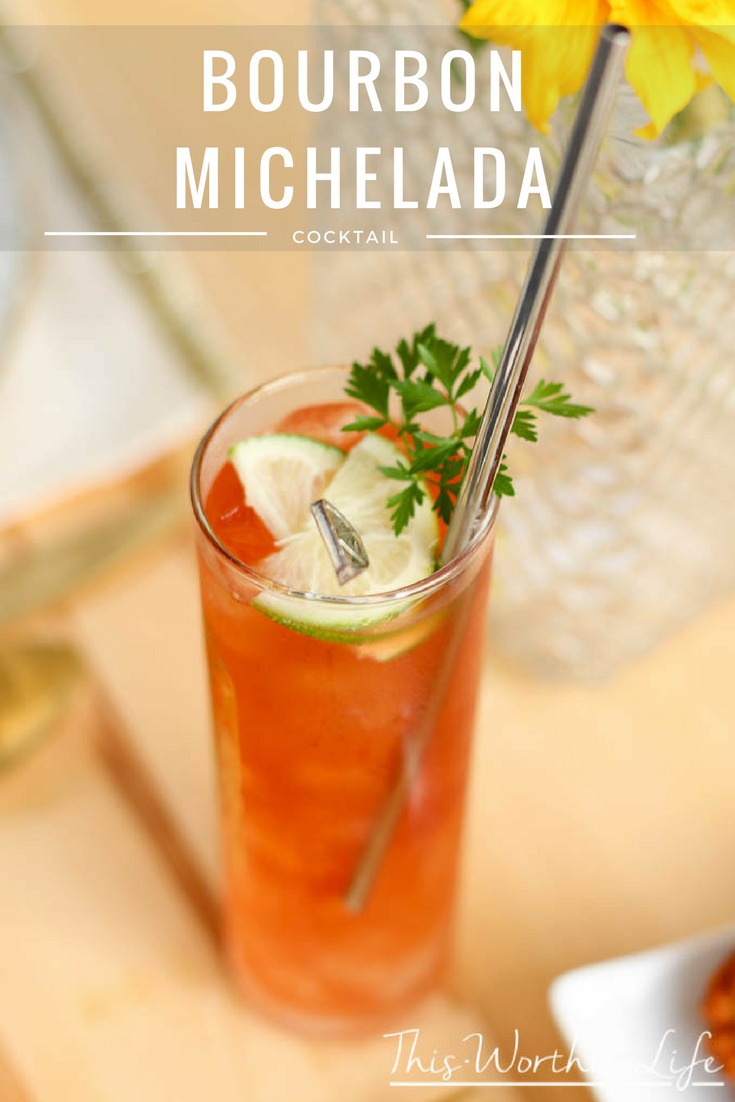 Bourbon Michelada Cocktail + Pineapple Salsa Recipe
I am a firm believer that variety is the spice of life. Don't you agree? Of course, you do, that's why we're friends, right? And in the spirit of variety and summer parties, we're mixing thing up and introducing our version of a Michelada. The key to any good Michelada is Clamato and beer. Lighter Pilsner-style beers work best, but I think a great IPA (India Pale Ale) would work remarkably well, as well.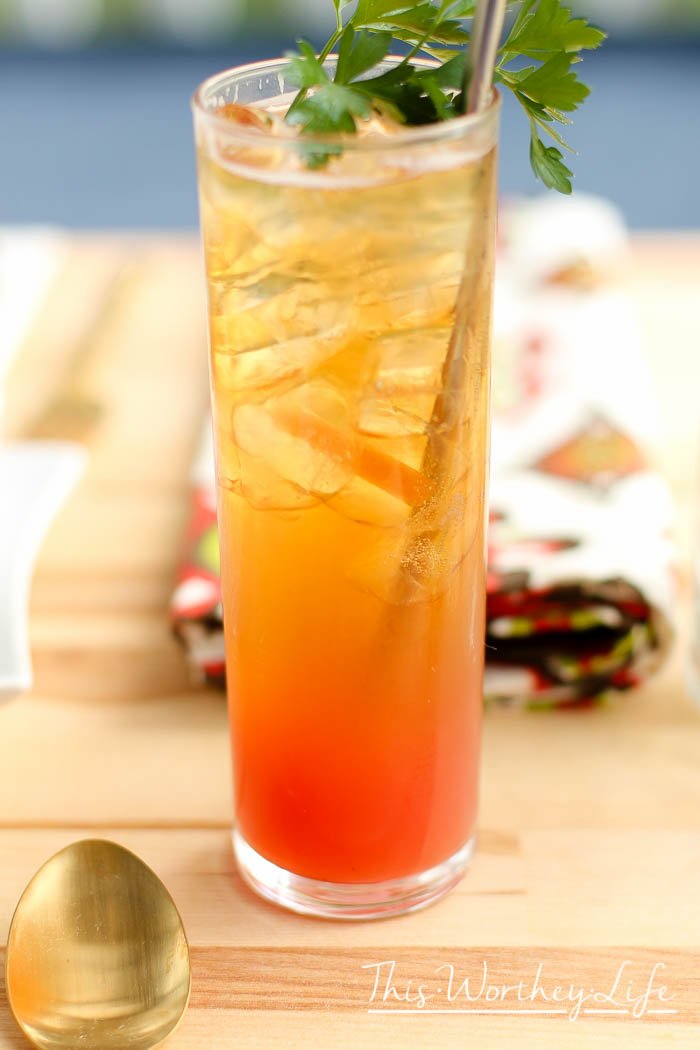 This weekend we served up two of our summertime favorites, our Bourbon Michelada, and my quick, no-nonsense Pineapple Salsa. So, you may be thinking, "What in tarnation is a Michelada anyway?" Well, the short and skinny of it is this, a Michelada is popular south of the border and similar to a Bloody Mary. It's a blend of beer with tomato clam juice.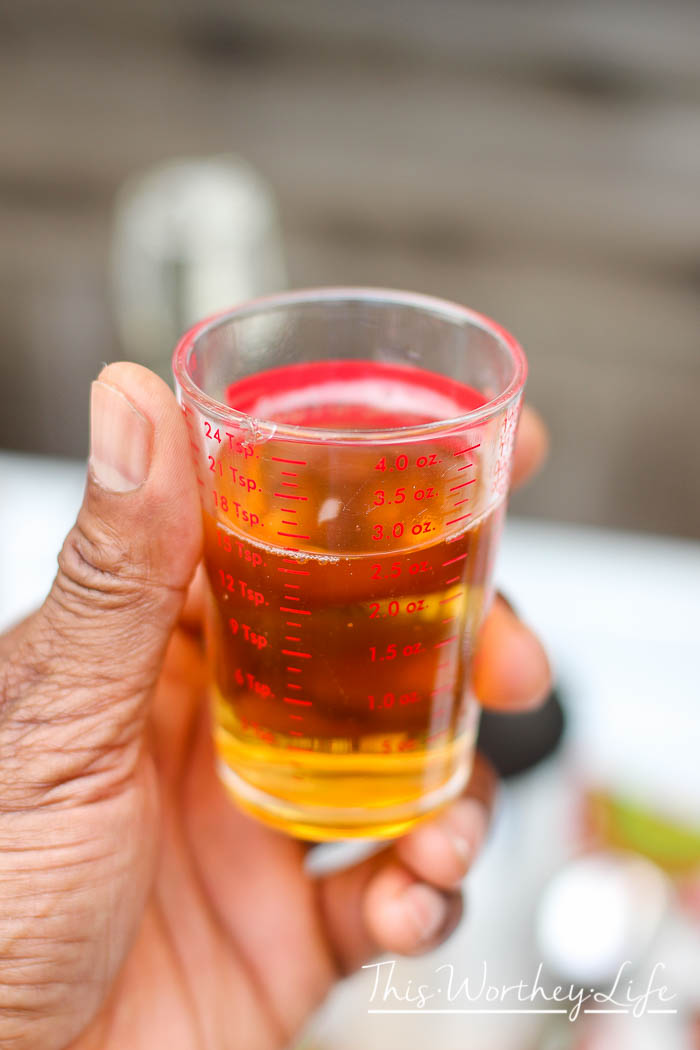 The base is a Mexican beer and Clamato; I threw in bourbon because bourbon is awesome, and everyone knows this! And to give it a bit of a sassy personality I added balsamic vinegar, a pinch of Mexican-style chili powder, and cumin. For garnish, a slice of lime and a fresh sprig of cilantro does the trick. Looks delicious!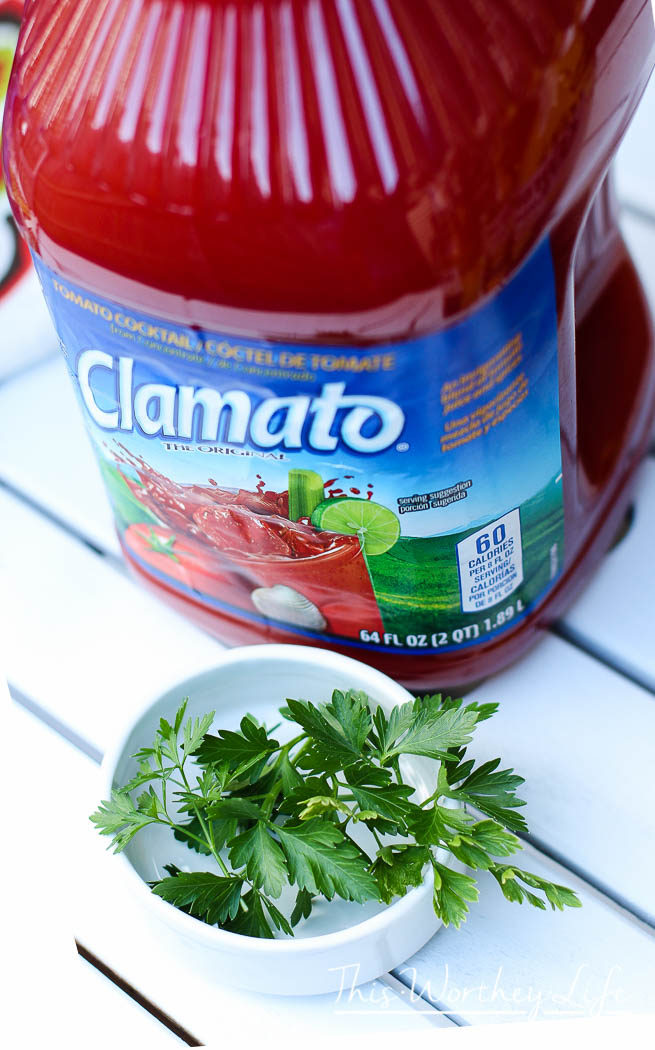 Fresh picked cilantro from our summer family garden adds a bit of lively color and herbaceousness!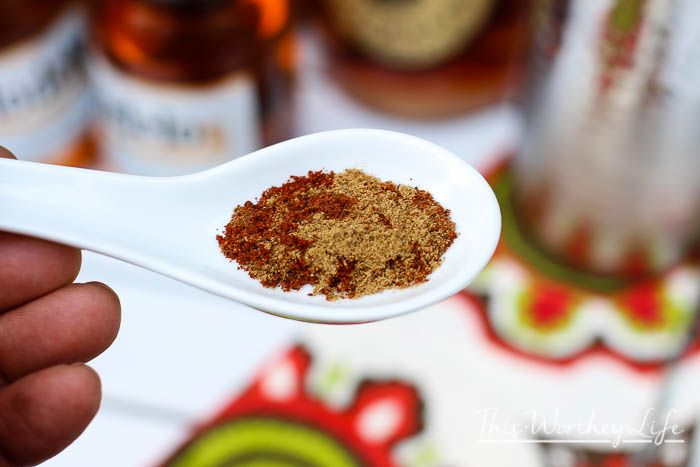 Did you know National Michelada Day is July 12th? Of course, you did, and that's the main reason you are eyeballing my Michelada recipe. I don't mind at all, which is why I posted this cold, flavorful, with a hint of spiciness recipe in the first place, innit?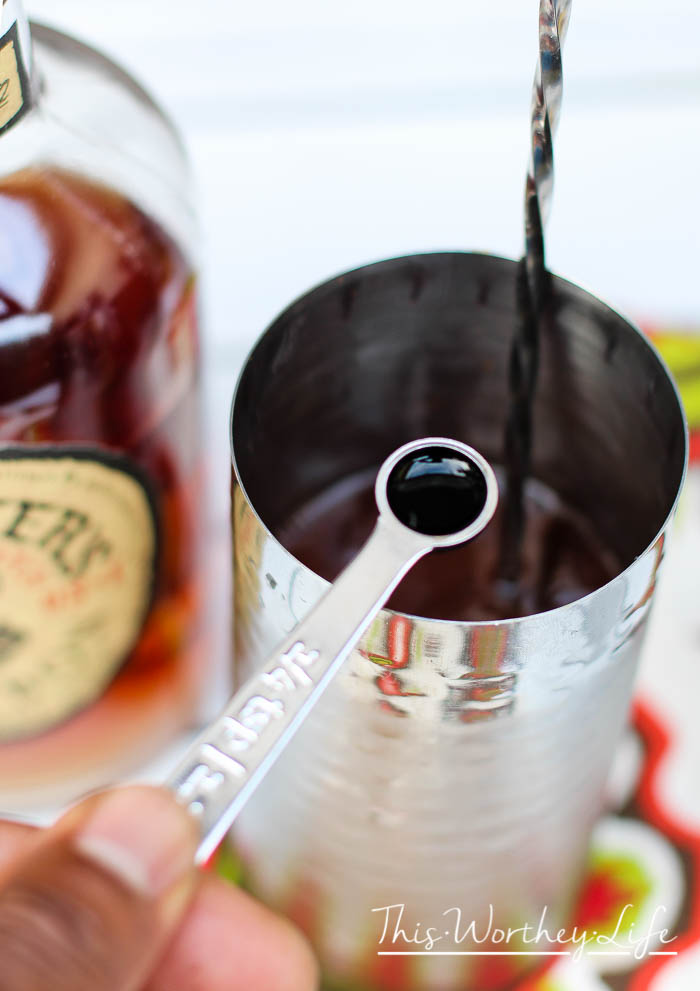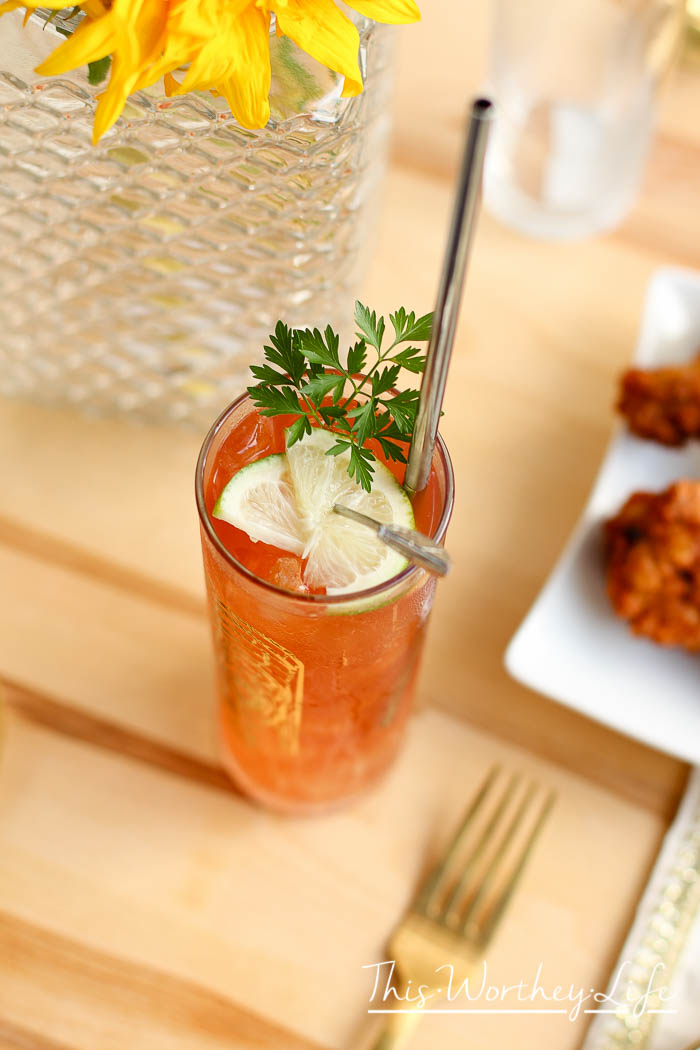 Bourbon Michelada Cocktail
Ingredients:
1/2 lime juice
1 3/4 ounce bourbon
2 1/2 ounces your favorite beer
2 1/2 ounces Colada
pinch of Mexican-style chili powder
pinch of cumin
ice (1 cup)
Garnish with a sprig of cilantro and a wheel of lime
Directions:
Into a cocktail shaker add lime juice, bourbon, beer, Colada, pinches of Mexican-style chili powder and cumin.
Top with ice and using a long-handled bar spoon stir vigorously.
Strain into a mojito-style glass filled with ice.
Garnish with a fresh sprig of cilantro and fresh limes slices.
Serve.
Drink responsibly, and never drink and drive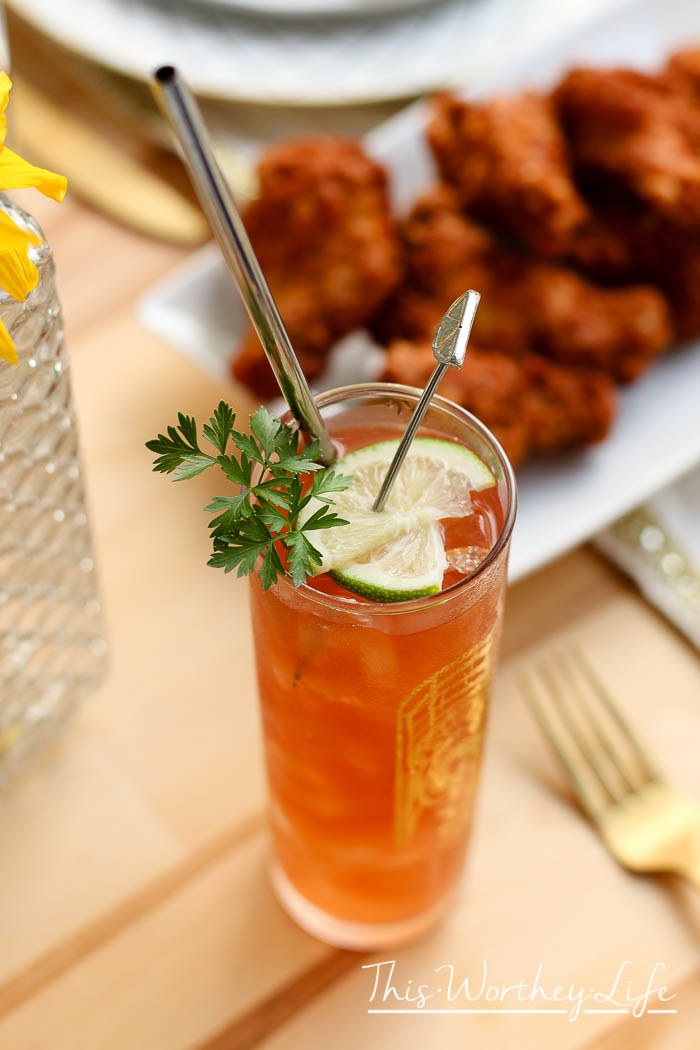 And not only was I able to pick up all of the ingredients for the Michelada at Walmart, I also stopped by the Walmart Deli Department and grabbed chicken wings and popcorn shrimp to pair with the homemade Pineapple Salsa.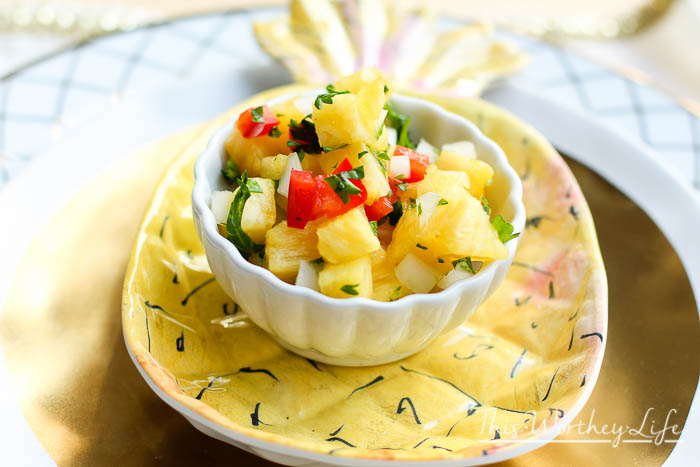 Basically, what I am screamin' over here is that it doesn't take a lot of planning to put together a family and or friends outing.
Pineapple Salsa Recipe
Ingredients:
2 cups of diced pineapple
1 medium red pepper
1 small red onion, diced
1 bunch cilantro, chopped
juice from one (1) lime
Directions:
Into a bowl add diced pineapple, red onion, red pepper, cilantro, fresh lime juice, mix thoroughly and serve.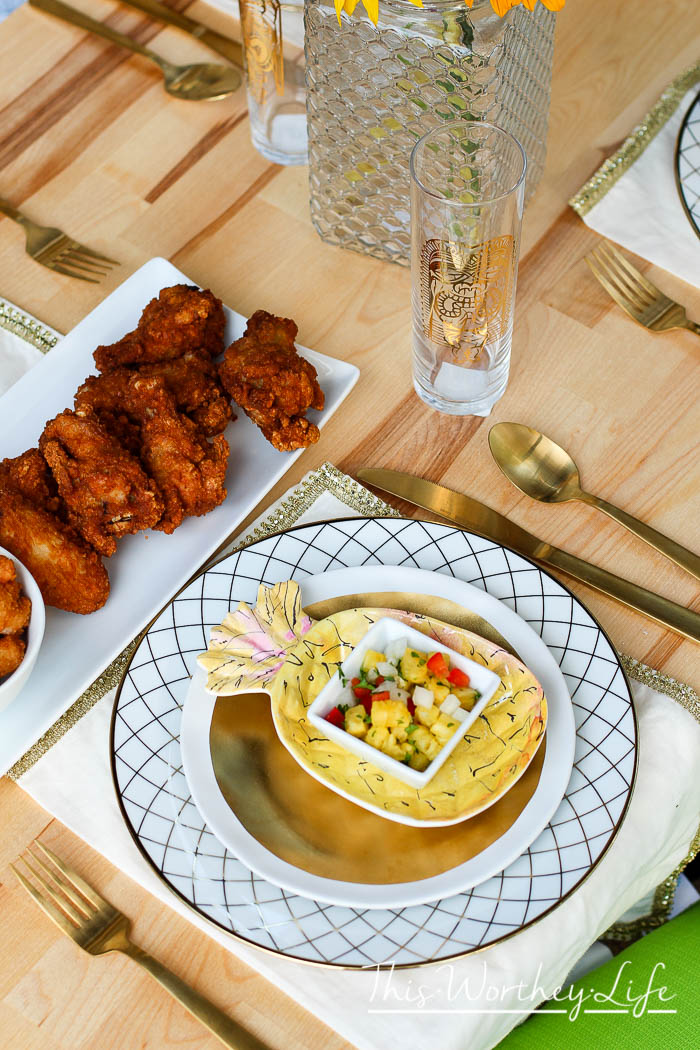 With a Michelada, you can easily pair quick items, such as popcorn shrimp, chicken wings, and other Walmart Deli items to create your fun summer party!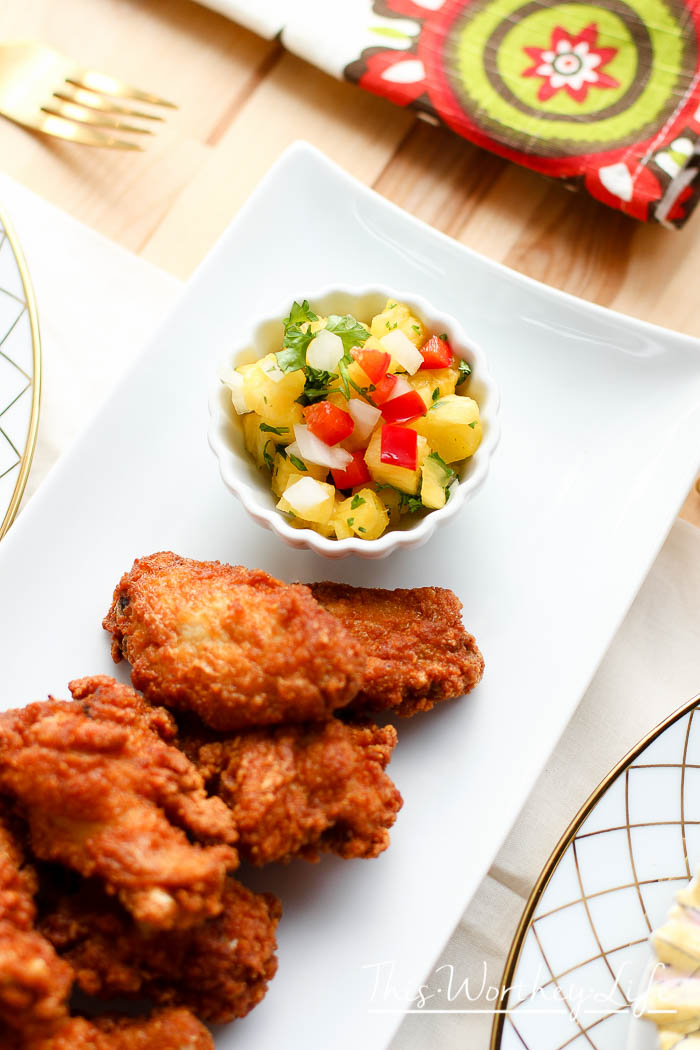 Get more Michelada ideas by going to My Michelada Match website to check out other great Michelada recipes and pairings!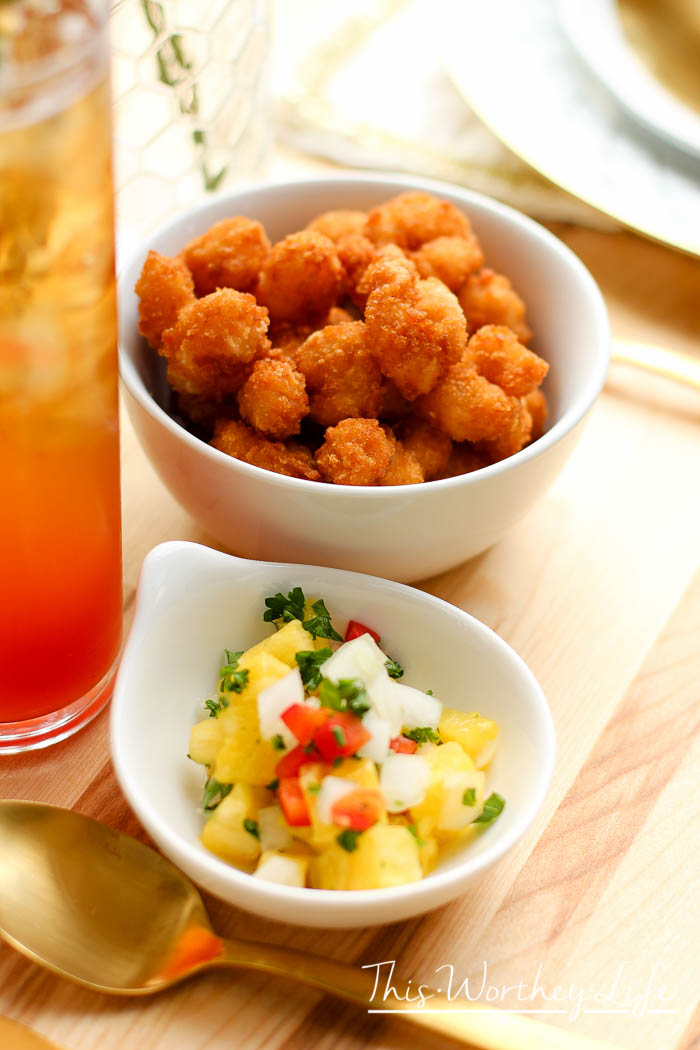 How do you plan to celebrate National Michelada Day? Drop me a line and let me know. And, this Bourbon Michaela Cocktail is one you can serve all summer long! Cheers!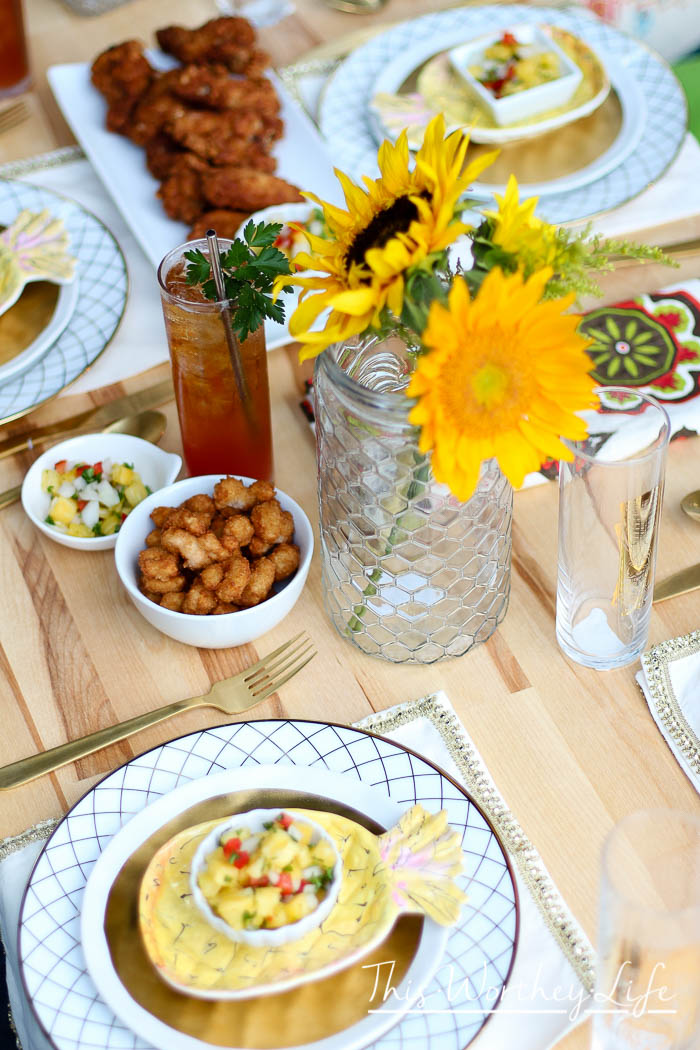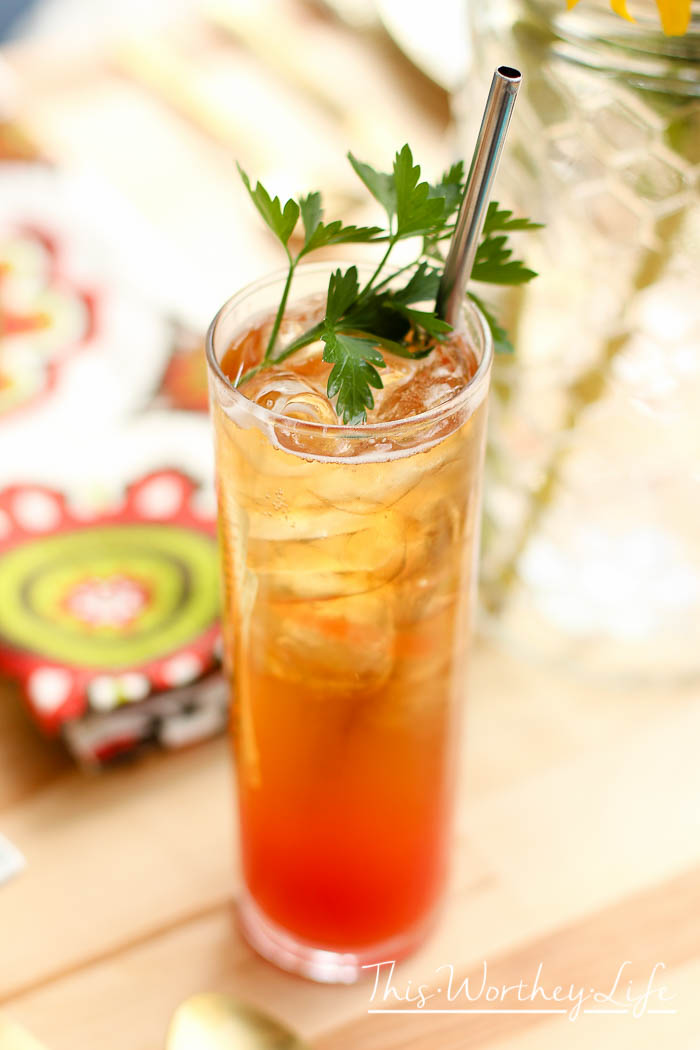 Other cocktails to try:
Cherry Lemon-Lime Spritzer Cocktail