If you're a fan of roller coasters, planning a trip to Cedar Point should be on your summer bucket list. We're sharing the best tips and tricks for a fun day at Cedar Point, the best roller coasters to ride, what to eat, and everything you need to know about this Midwest theme park in our Cedar Point Bucket List!
Thank you Cedar Point for sponsoring this post. It really is A Place Like No Other!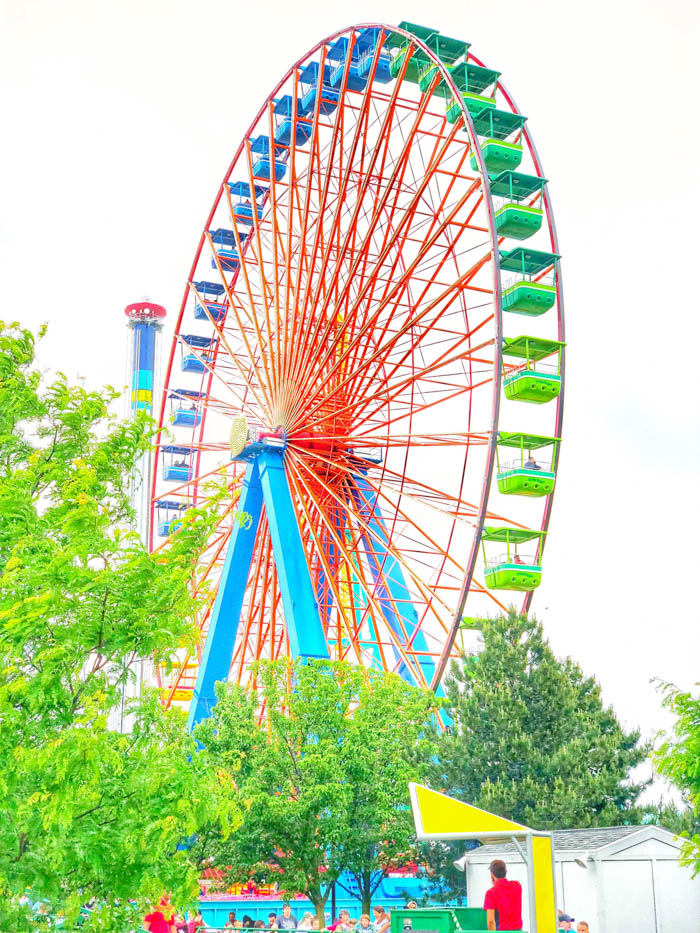 If you live in the Midwest, you may have heard or visited the "Roller Coaster Capital of the World." Cedar Point, located in Sandusky, Ohio is one of the best theme parks in the Midwest, as well as holding this prestigious coaster title.
Growing up, my family didn't travel much. With eight kids in the Worthey household, family vacations were a luxury. However, when we did take a rare family vacation, it was to Cedar Point. I have so many fond memories of making our way around that place with my siblings; riding coaster after coaster, screaming our heads off from the thrills and excitement.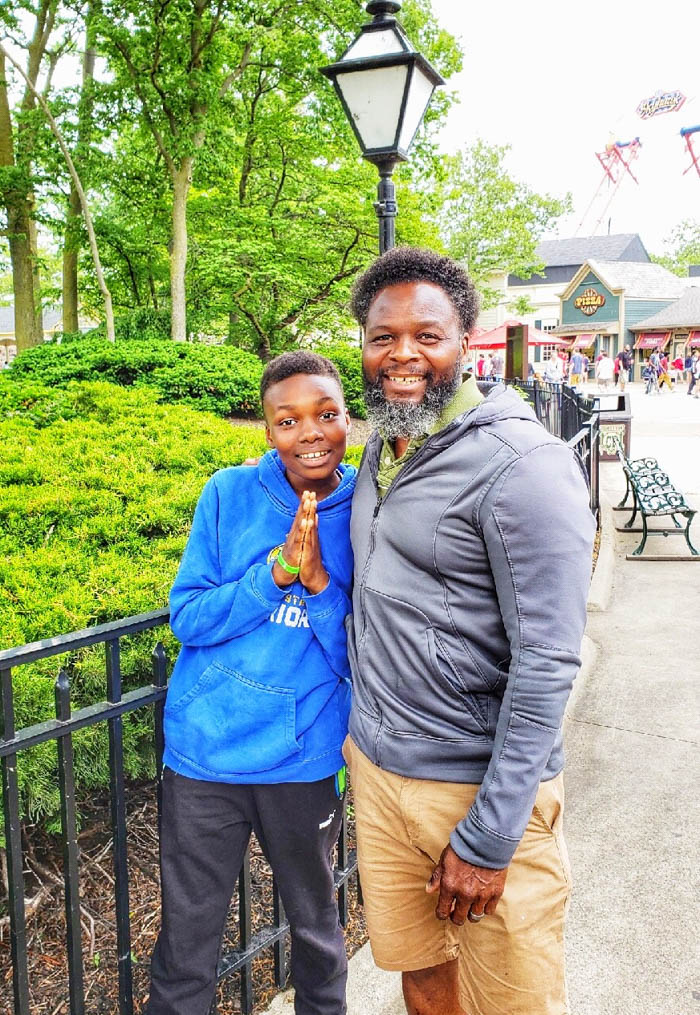 So, when I became a dad, it was my duty to introduce my kids to Cedar Point. Over the years, we've been to Sandusky numerous times, creating memories together as a family.
With a recent trip under our belt, we're sharing some of our favorite things to do at Cedar Point, new rides, upcoming events, and things you don't want to miss.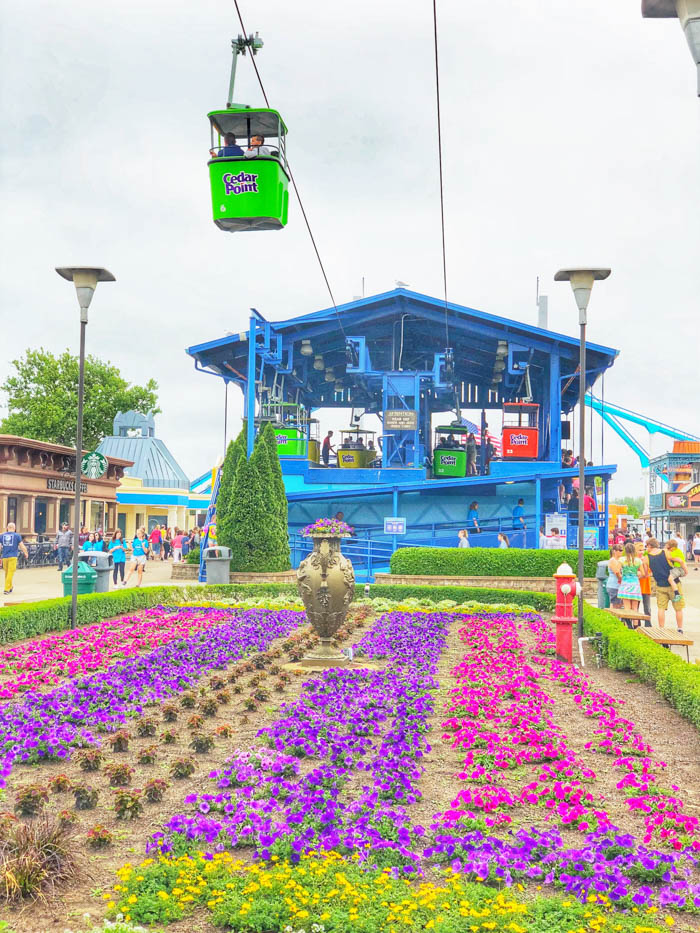 New at Cedar Point
With the highly anticipated addition to the coaster family, Steel Vengeance is the new hyper-hybrid-record-breaking roller coaster at Cedar Point. "The world's first steel-on-wood hybrid roller coaster to stand over 200 feet tall. Mirroring Blackjack's impressive height, Chess' unconventional and wild personality and Digger's blazing speed of the draw, this new machine is now the force to be reckoned with. The law-abidin' folk of FrontierTown has a new leader – Steel Vengeance."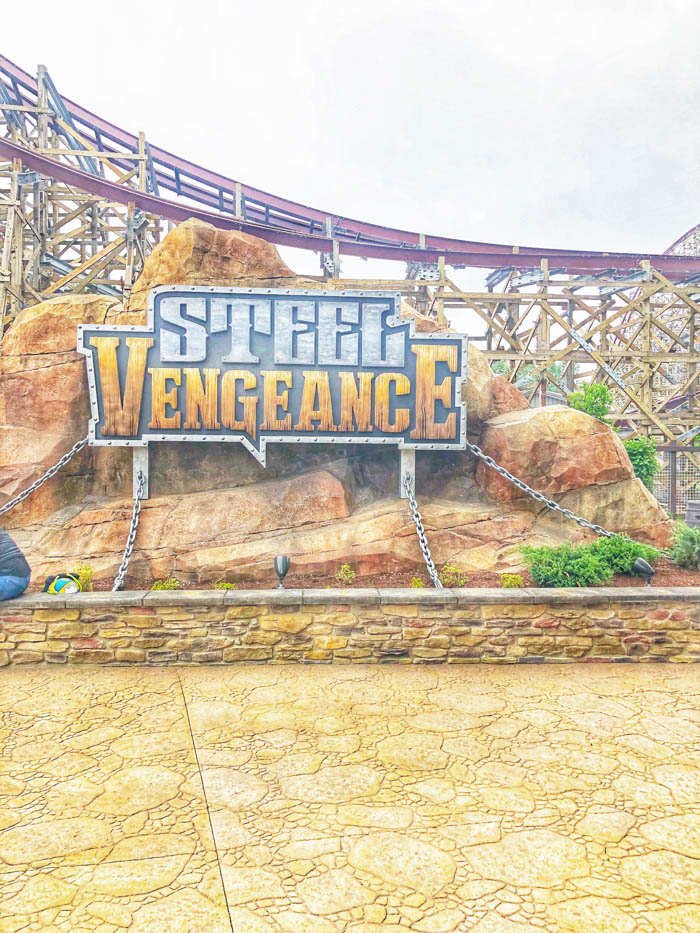 Traveling by RV? No problem! With 25 new "Ultimate RV Sites," guests can easily park their RV in the former site of the Sandcastle Suites (now called Lighthouse Point). This area will be perfect if you are traveling the country, with Cedar Point on your bucket list. You can see the sitemap here.
Hotel Breakers went through renovations a few years ago, and a new six-story addition is now open.
Sand Bar, a new entrance and extended boardwalk on the beach featuring music and a bar will connect the front parking lot to Cedar Point Shores Waterpark.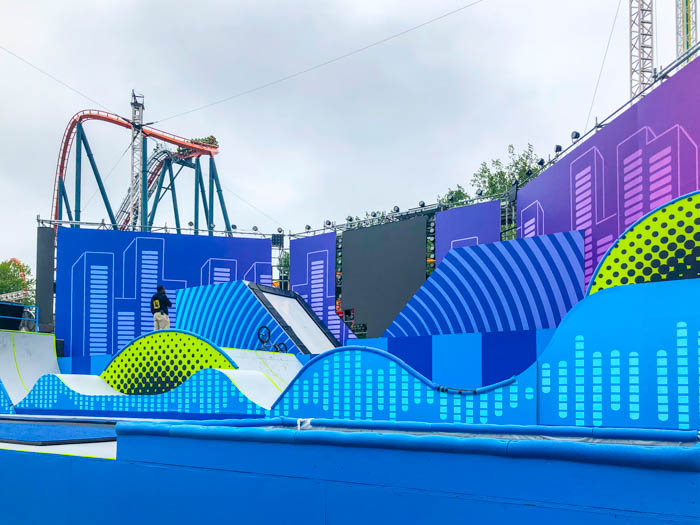 There are so many shows to catch at Cedar Point. This year, a new show is replacing Luminosity, a long-running nighttime show. You can catch Vertical Impact, opening June 8th- August 19th, 2018. Vertical Impact is all about acrobats, extreme athletes, and dancers combine in a fast-paced action show!
In addition to the new show, Vertical Impact, you will find additional shows added to the 2018 line-up. That includes "Peanuts Block Party" with Snoopy, and the PEANUTS gang will feature music and dancing; "Lusty Lil's French Revue," a family-friendly music, dance and comedy show at Frontier Town; "Gossip Gulch," themed live entertainment, including the park's Bluegrass Jamboree; and "The Swell Tones" new this season with singing and dancing to the cool doo-wop style. See all the events they have going on for the 2018 season.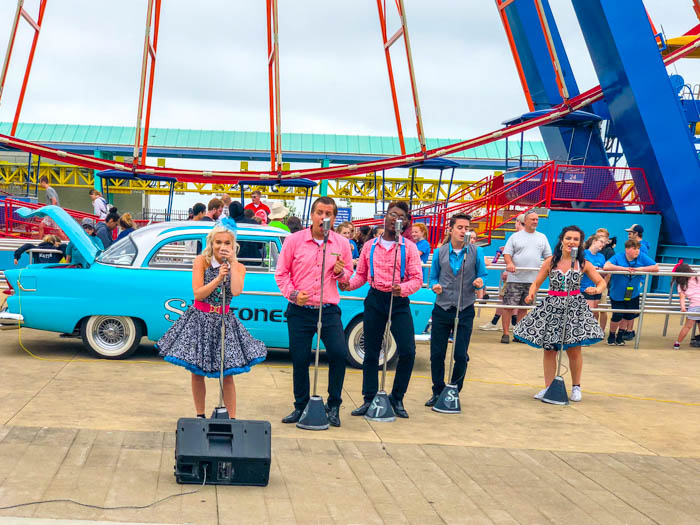 With Steel Vengence being the main attraction in FrontierTown, look for upgrades and improvements. You will find new restaurants, retail shops, and more entertainment.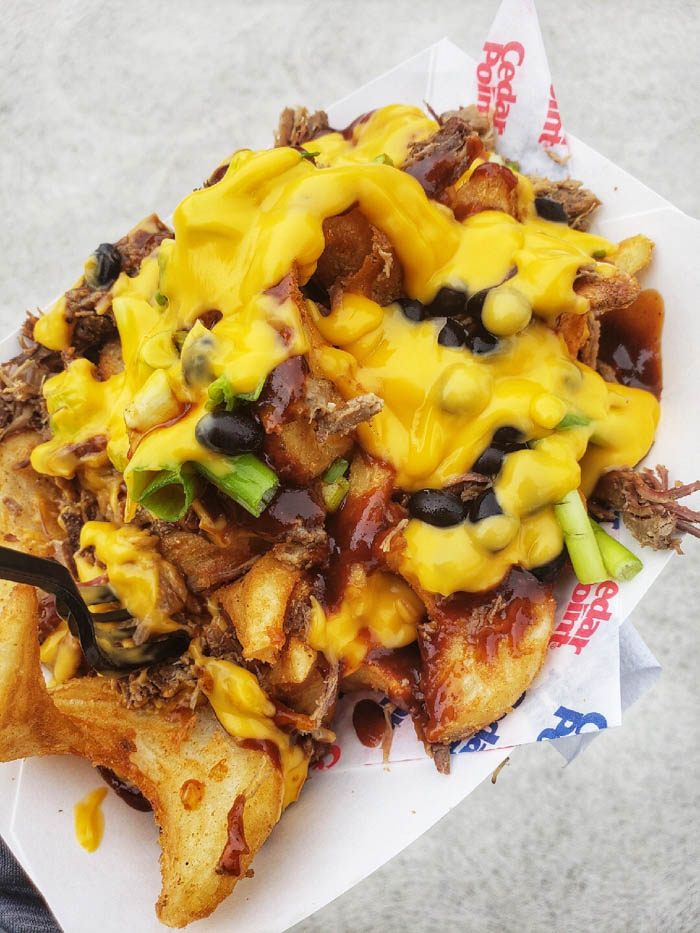 New restaurants are popping up, including the return of Chick-fil-A (still in the same location). Some of the new faces on the scene are:
Miss Keat's Smoke Shack- try mouthwatering BBQ brisket, and wings.
Sidewinder Sue's- Loaded twisty fries with brisket, pulled pork, or chili. These are SO good; we highly recommend putting this foodie spot on your bucket list.
Be sure to check out the restaurant guide on Cedar Point's website for restaurant menus.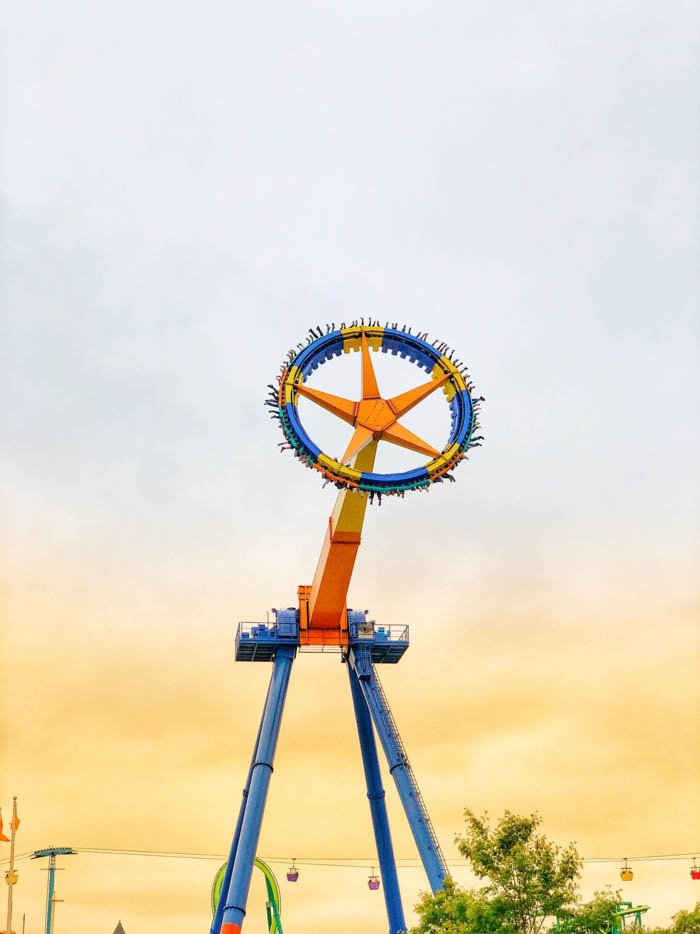 Roller Coaster Rides You Can't Miss At Cedar Point
We all have our favorite rides at Cedar Point, but we have a few that are considered the BEST rides at Cedar Point. It's hard to do all the things in one day (unless you have a FastLane pass), so be sure to add these to your roller coaster bucket list.
Steel Vengeance
Millennium Force
Gatekeeper
Raptor
Top Thrill Dragster
Valravn
Magnum XL-200
Rougarou
Wicked Twister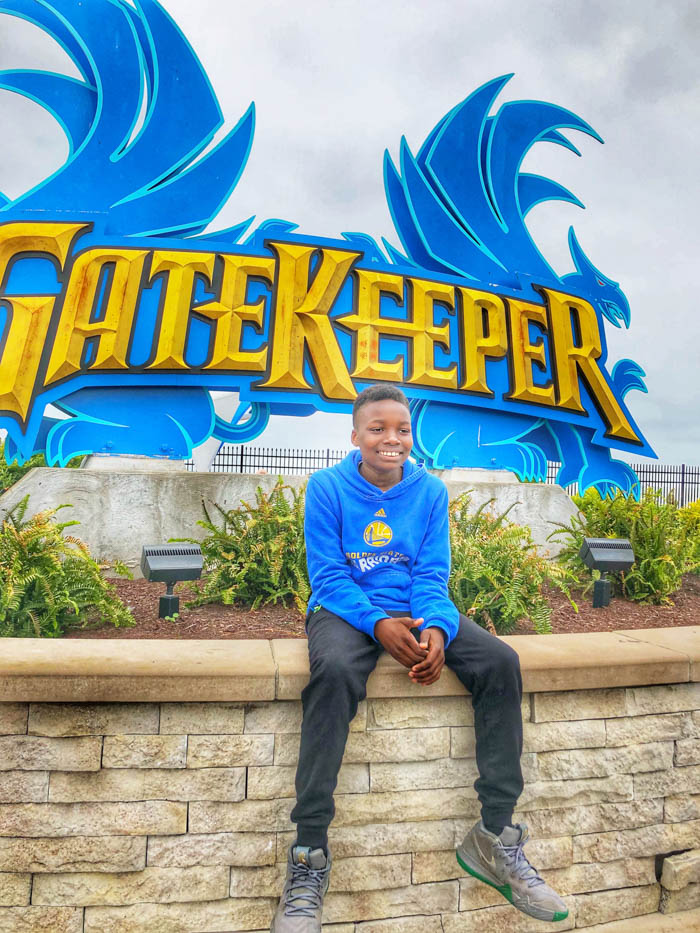 Rides For The Whole Family at Cedar Point
If you have smaller children, you will find yourself in the kid section (Camp Snoopy, Kiddie Kingdom, and Planet Snoopy) most of the time. However, if you're kids love rides, consider some of our other favorite rides at Cedar Point.
maXair
Ocean Motion
Pipe Scream
Giant Wheel
Tilt-A-Whirl
And at the end of the day, when you don't want to walk all the way to the front of the park, hop on the Cedar Point Sky Ride. This is also a great way to see the park.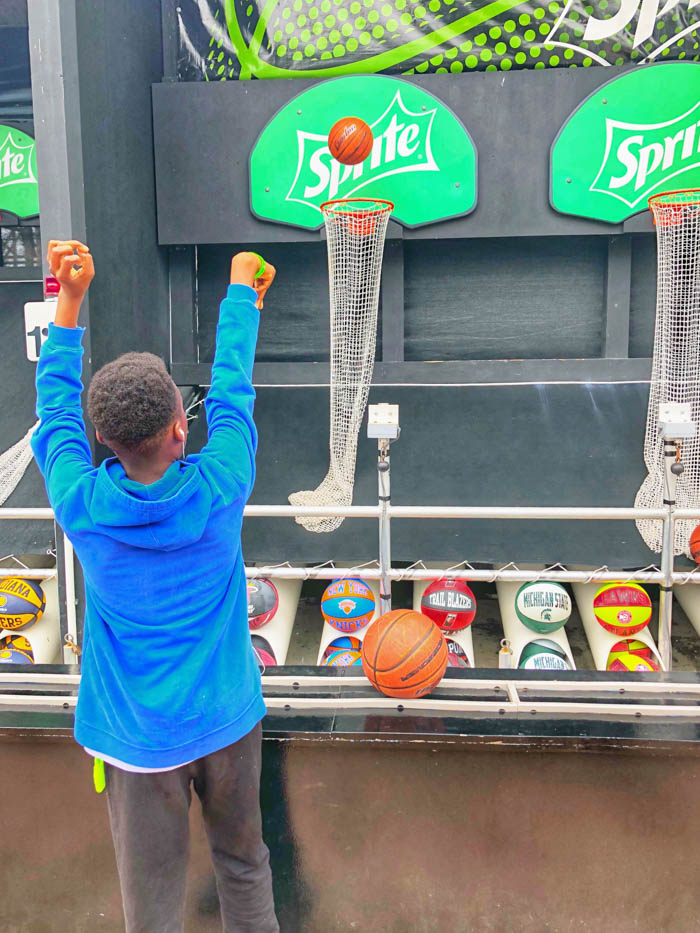 Best Tips and Hacks for your Cedar Point trip
The park has FREE WIFI, so be sure to connect to it when you get there.
Download the official Cedar Point app. This will keep you informed of the wait times and other important news.
Buy your Cedar Point tickets online. That's the best way to save money. Buying your tickets online also saves TIME, and you skip the lines and head straight to the gates.
You can buy your parking pass online and save some cash.
If you plan to be at the park all day,

buy the All You Can Drink Cup. This is the best way to save money on drinks (besides bringing your own).

If you don't like going with the crowds, avoid going in July and on the weekends.
If you are trying to take on Cedar Point in one day and want to ride all the rides, investing in a Fast Lane Plus is the best option.
You can also stay on-property, which will get you early admission into Cedar Point.
Looking for the best deal on Cedar Point tickets? Check A Mitten Full Of Savings for tips and saving ideas.
If you can, plan to spend at least two days at Cedar Point.
Cedar Point has storage lockers all over the park. Cedar Point has storage lockers all over the park that are great for storing your belongings.
Plan breaks throughout your day. You can also look at the show schedule. You can take a break while being entertained.
Always check the weather before leaving. It happened to be slightly cold during our Cedar Point visit, so I'm thankful we dressed appropriately.
Start at the back of the park. By the end of the day, your feet will be tired. If you're at the back of the park, it will be a long and painful walk to the park. You can also hop the Sky Ride to help you get to the front (or back of the park).
Start with the most popular rides. They will have long wait times, and if you knock those out first, you guarantee yourself of riding the roller coasters on your list.
If you're going to ride the water rides, do those at the end of the day. Or, if it's really hot, you can ride those in the afternoon when the sun is out.
Eat funnel cakes and churros!
Skip the regular chain restaurants and look for unique food booths.
Get to the park early. You want to make the most of your day.
If you have younger kids, swing by the petting zoo and get a selfie with Samson The Camel.
Do you have essential tips for Cedar Point? Drop a line below and let us know.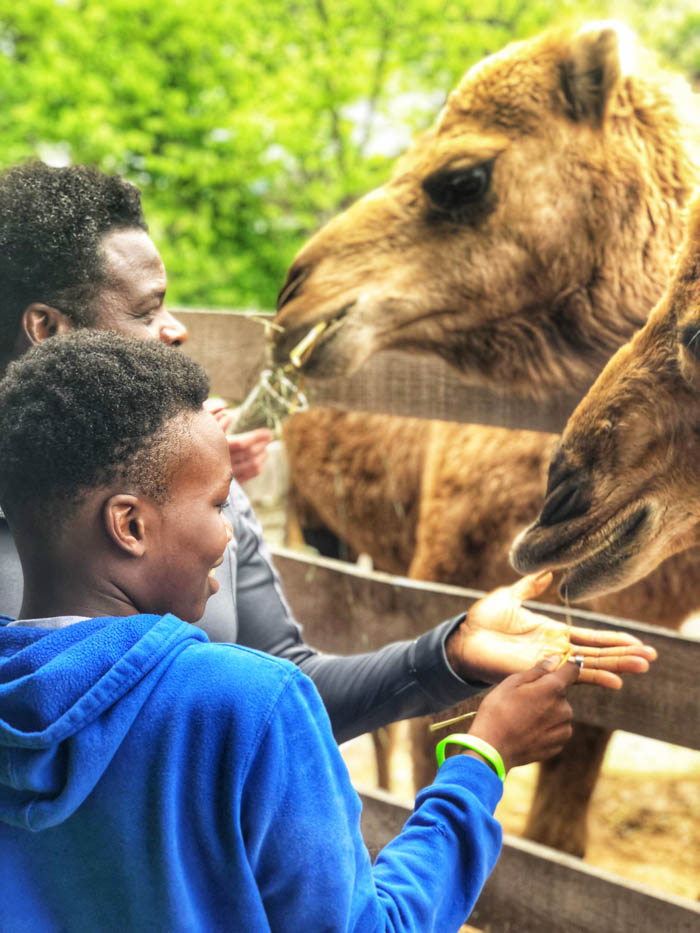 Regardless of how many coasters you squeeze in your Cedar Point trip, the goal is to have fun and create family memories. While we walking in the park, our youngest reminded of us our last family vacation with their cousins at Cedar Point. We created some funny memories.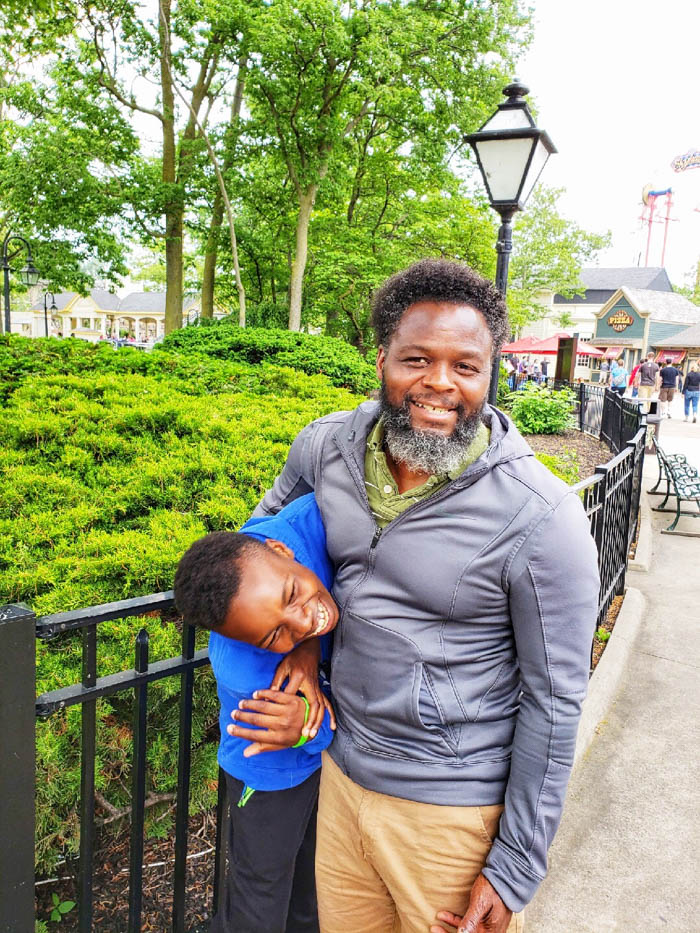 Cedar Point is a unique theme park, with the most thrilling roller coasters. It's no wonder people from all over the world come to experience all that Cedar Point has to offer.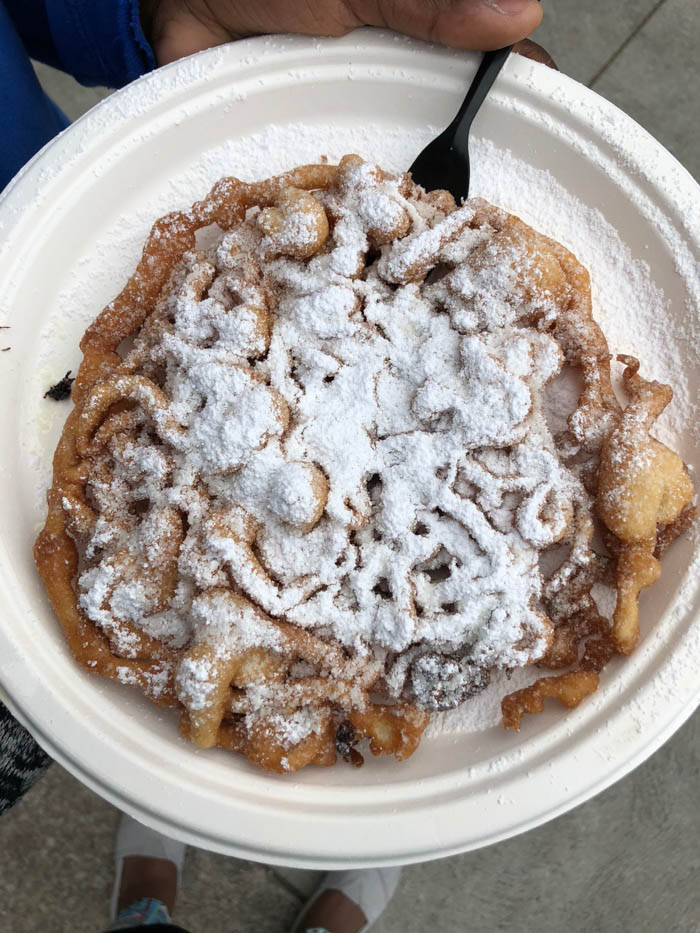 We didn't cover a lot of food, but Cedar Point has quite a few foodie spots. And they host festivals throughout the season. We plan to go back so we can cover more of the best things to eat at Cedar Point (so stay tuned).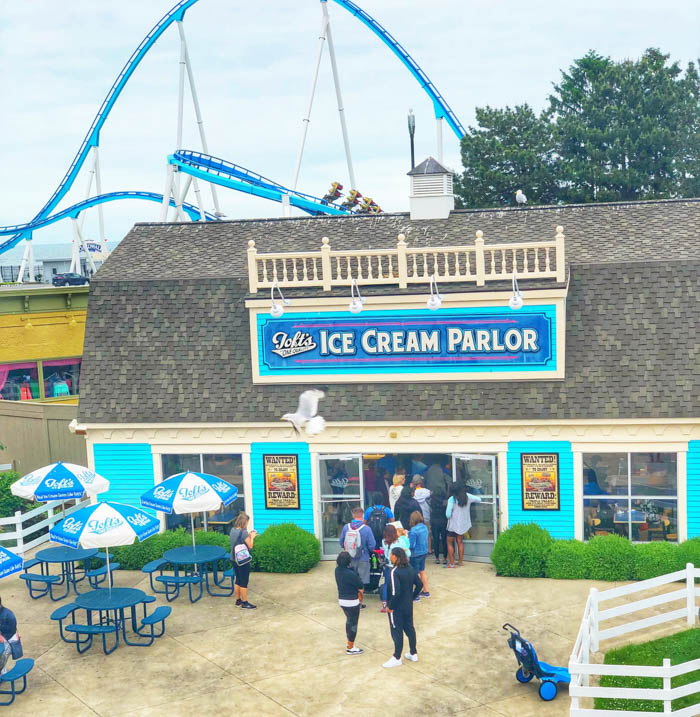 However, we highly recommend stopping by Toft's Dairy. It's located near the front of the park, and their ice-cream is the best in the Midwest. The line is always long at Toft's but find a way to add this stop to your list.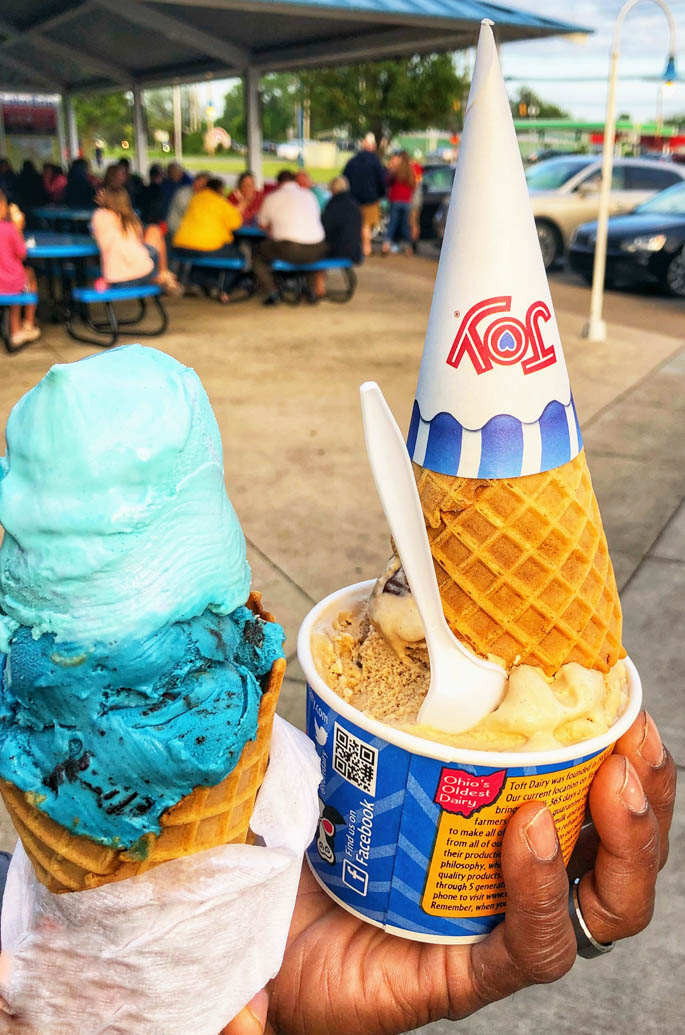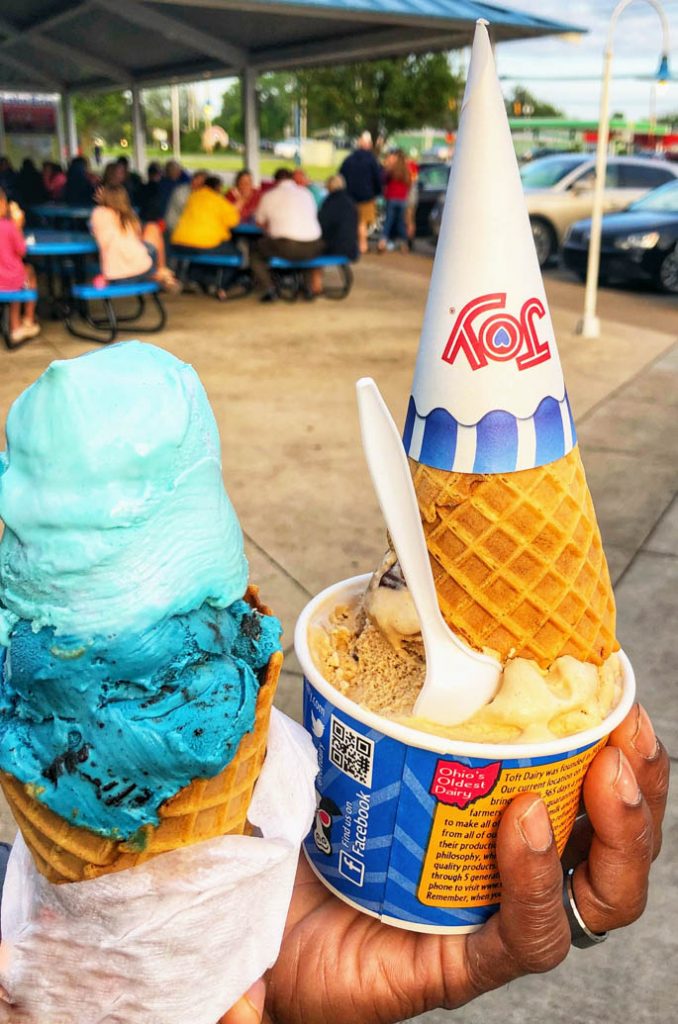 They even have a Cedar Point ice-cream flavor!
We love excitement and adventure, and this Midwest theme park checks off all those boxes. Plus, it's close to home, which means we can visit often. Yes, Cedar Point is a park like no other. And although it resides in Buckeye country, we won't hold that against them.
Have you ever been to Cedar Point? What was your favorite ride? If not, what are you waiting for? Plan a trip today with our tips!