The kids will love this fun I-Spy Christmas Free Printable this year! There is so much fun in grabbing a box of crayons and sitting down to color. I admit I do it myself on a regular occasion. This simple I-Spy list is a perfect easy to print option you can add to your holiday rest and relaxation routine, or to give to the kids to keep them busy.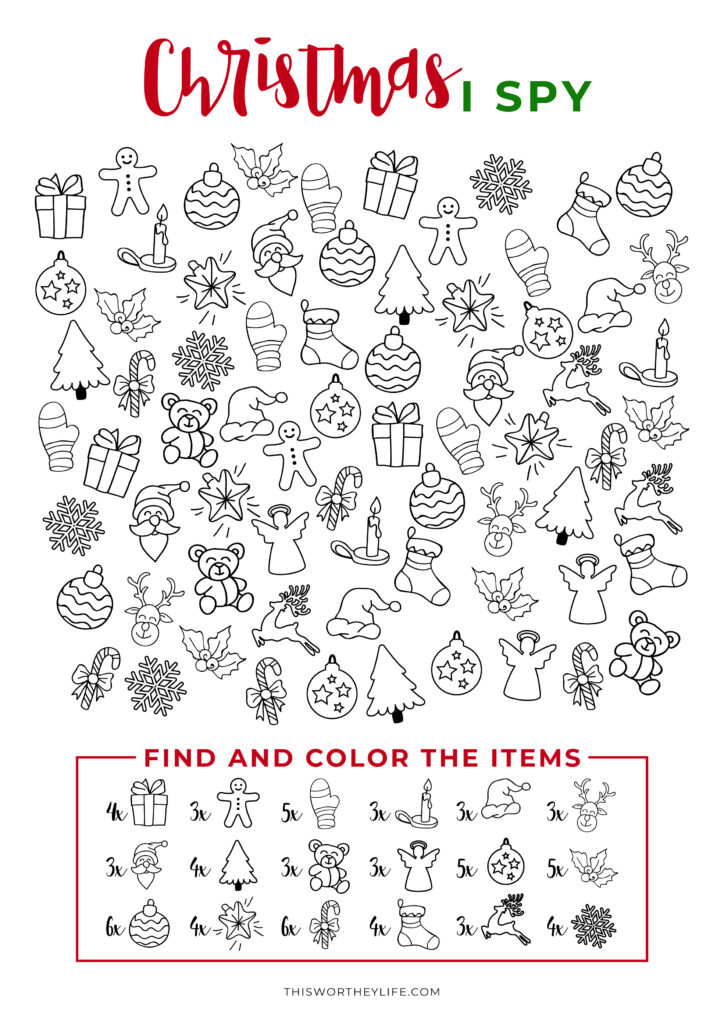 I-Spy Christmas Free Printable
This is another great addition to your holiday routine. Print out this simple I-Spy Christmas printable and add it to your kid's box of activities for the holiday season. Keep a copy in the car for when you have to wait somewhere and they get bored. You can also add it to the holiday table for them to do while waiting for Christmas dinner. Print it here: Free ISpy Christmas Printable
I also like keeping a few copies of this for myself to color on those days when I just need a distraction. Coloring is a great way to release anxiety and tension, and we all know there is plenty of that around the holidays!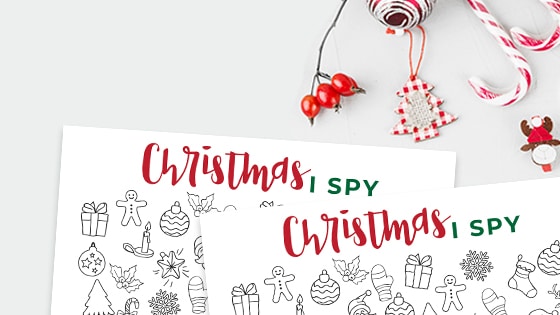 Can I Print an I-Spy Christmas Printable on Cardstock?
Yes! I like to print a few on a thicker paper or cardstock as those last longer and are a bit sturdier for the kids. That way, they can even cut out the individual ornaments and characters they color and use them to decorate gifts. These are great for adding to a craft stick or ornament with mod podge and keeping for future years to hang on the tree.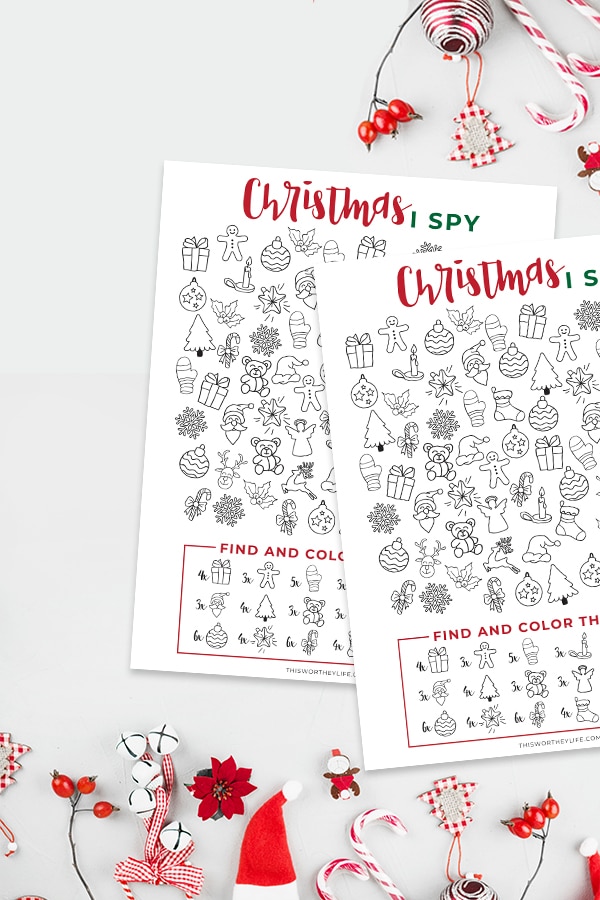 What is the Best Crayon or Pencil to Color This With?
Since these are smaller images, I think a good colored pencil is the best option. You can also use a fine-tipped marker, some crayons, and any colored pencil for this activity.
If you are daring, you could even let your kids use a bit of glue and glitter on these. Now, that's not something I would personally do, but some moms are more daring than me and don't mind the potential mess. Print it here.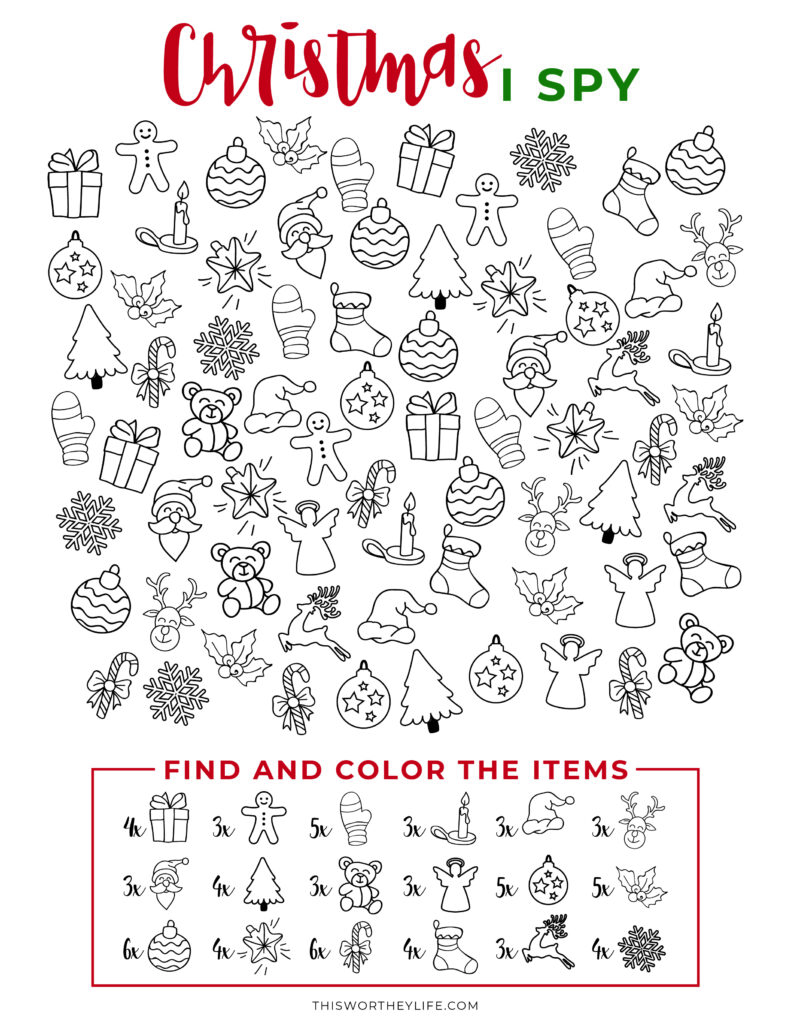 More Christmas Activities
Don't forget to make a few of our yummy holiday recipes like the kid-friendly Christmas peppermint julep or an alcoholic version of a favorite shake in this peppermint shake cocktail recipe. You can load up something from this list of Christmas movie list for teens and have a family movie viewing party. This is one of the few times during the busy season we can get the boys to settle in together as a family, so watching movies their favorites is a must.
Decorate cookies, string popcorn for the tree, go look at lights in your city, or even sing carols to your neighbors. Get into the spirit and have fun with your family!