Halloween calls for all things creepy and fun! We've created some pretty cool, but creepy clown Jell-O shots. If you're planning a Halloween party, or just want a creepy, but cool Halloween cocktail, these shots are just what the doctored ordered! Grab the recipe down below!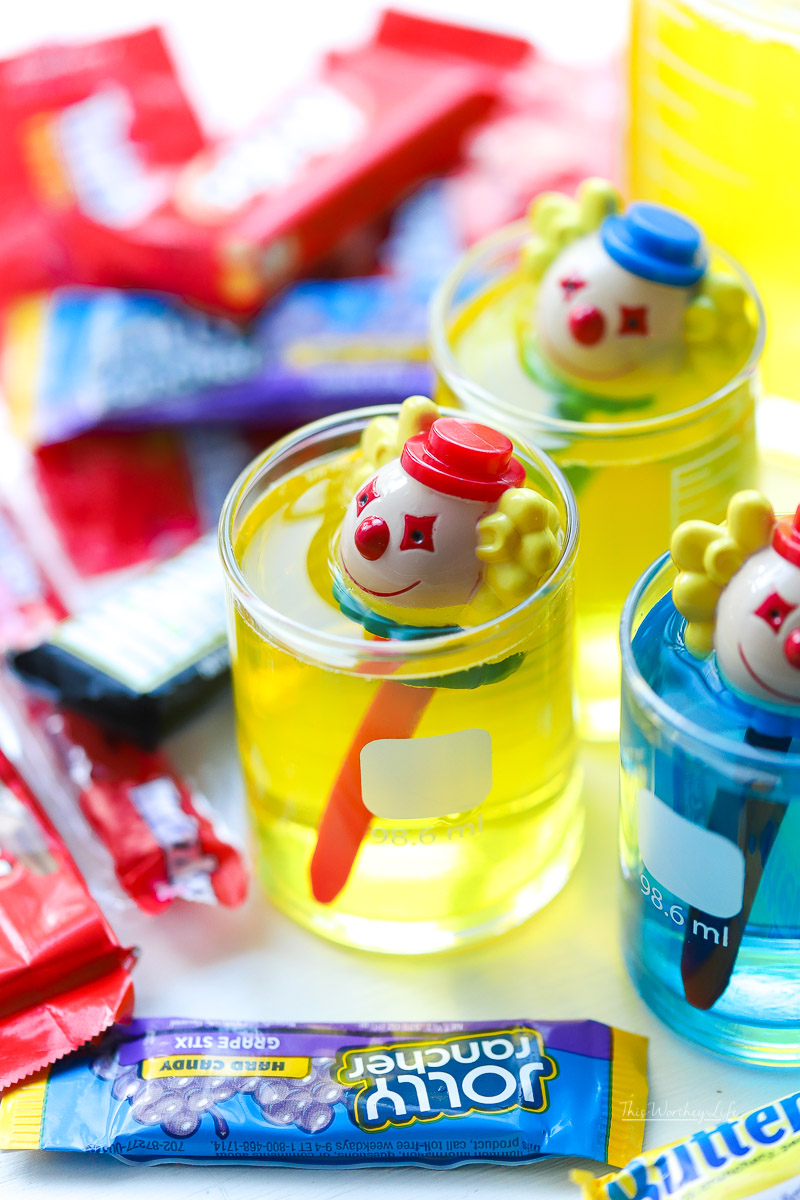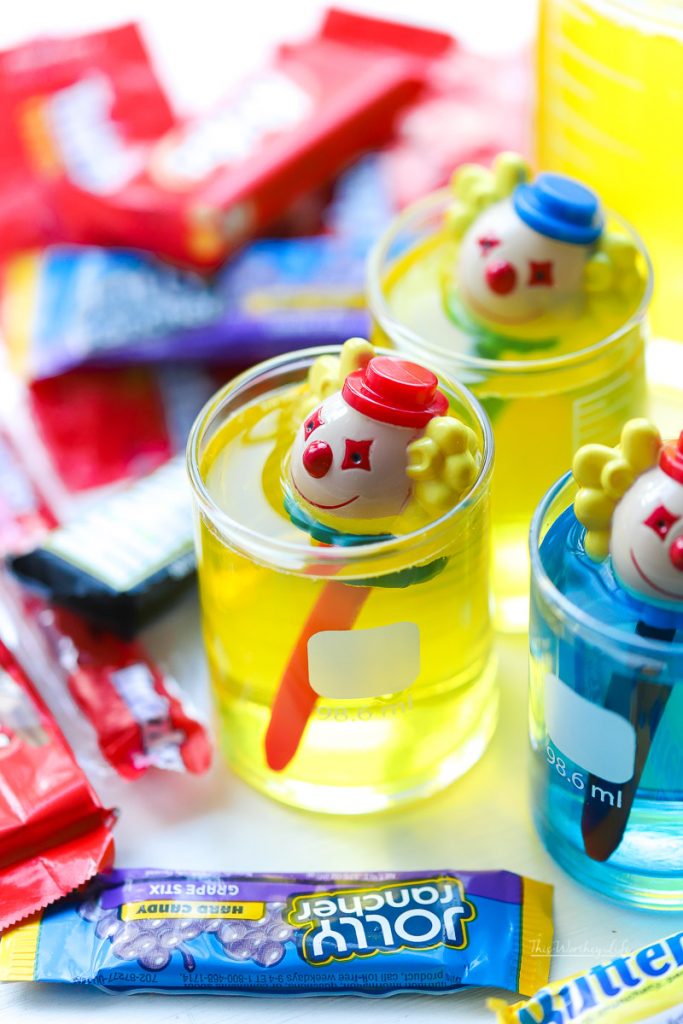 Creepy Clown Jell-O Shots
Happy Halloween Ya'll! Yes, it's that time of the year again when all of the ghosts, goblins, and creepy clowns come out to play! Is it just me or is Halloween becoming one of my favorite non-holiday holidays? And there are so many reasons to pull out all of the stops and have so much fun. The kiddos and adults get to play dress-up, and who doesn't enjoy having another reason to eat some delicious food? And on top of all of that we are serving some flavorful Halloween themed Jell-O shots; they are making a potent and very spooky appearance.
So, let's raise a glass to Halloween!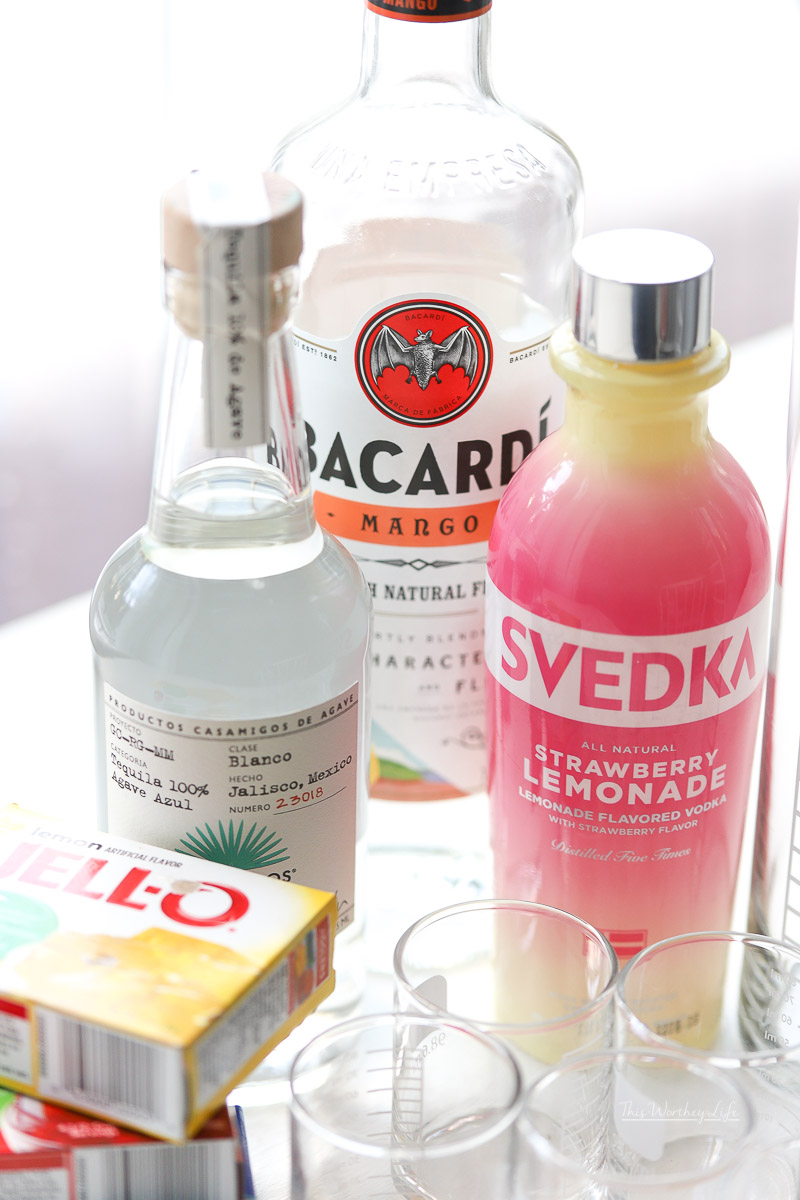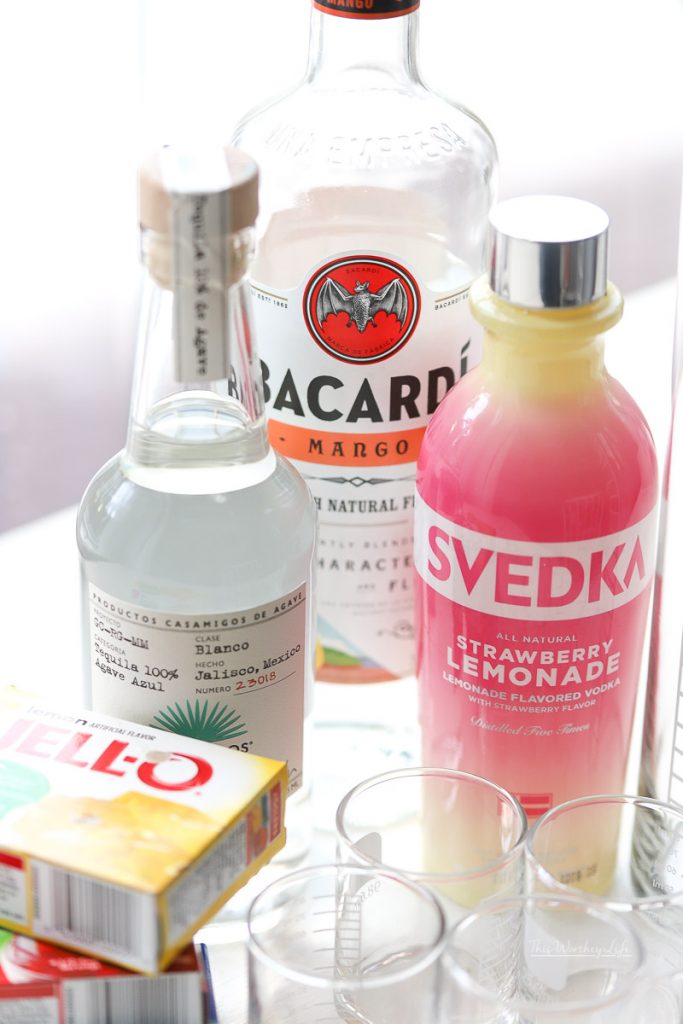 How to make Jell-O Shots
Ingredients:
1 cup hot water
1 cup cold water
1 package lemon Jell-O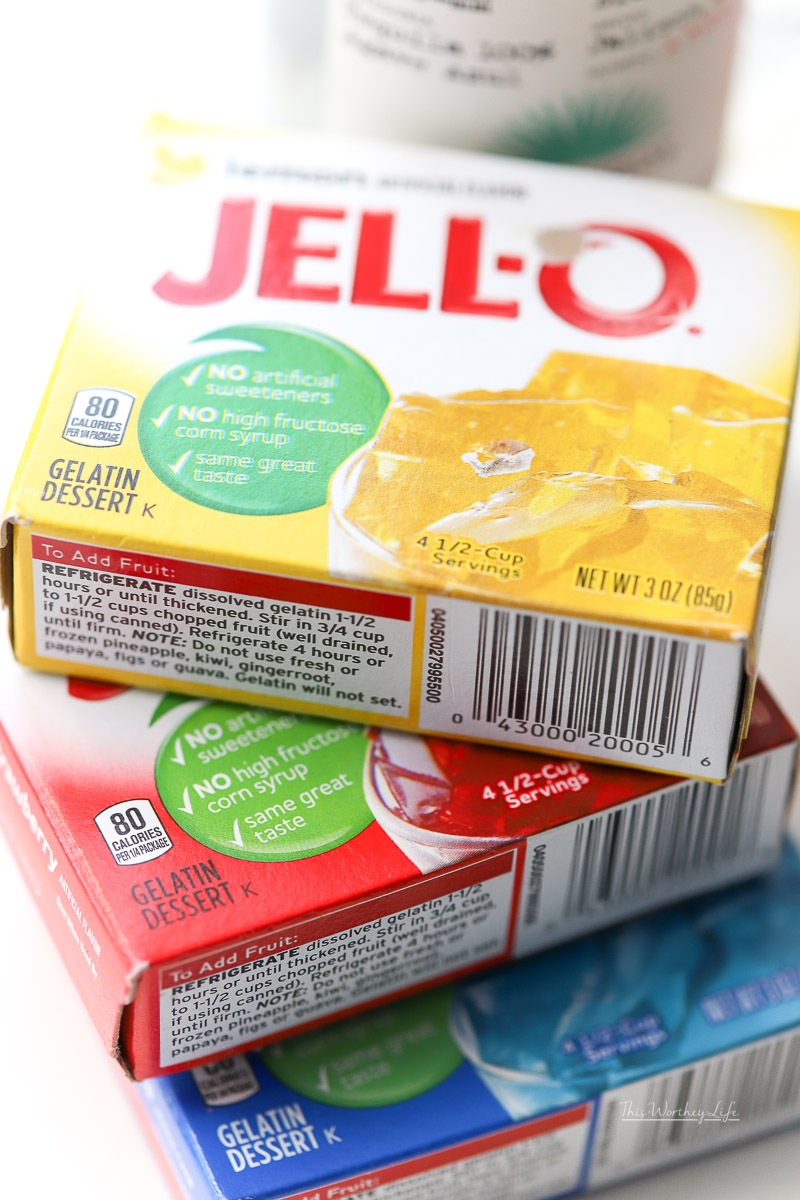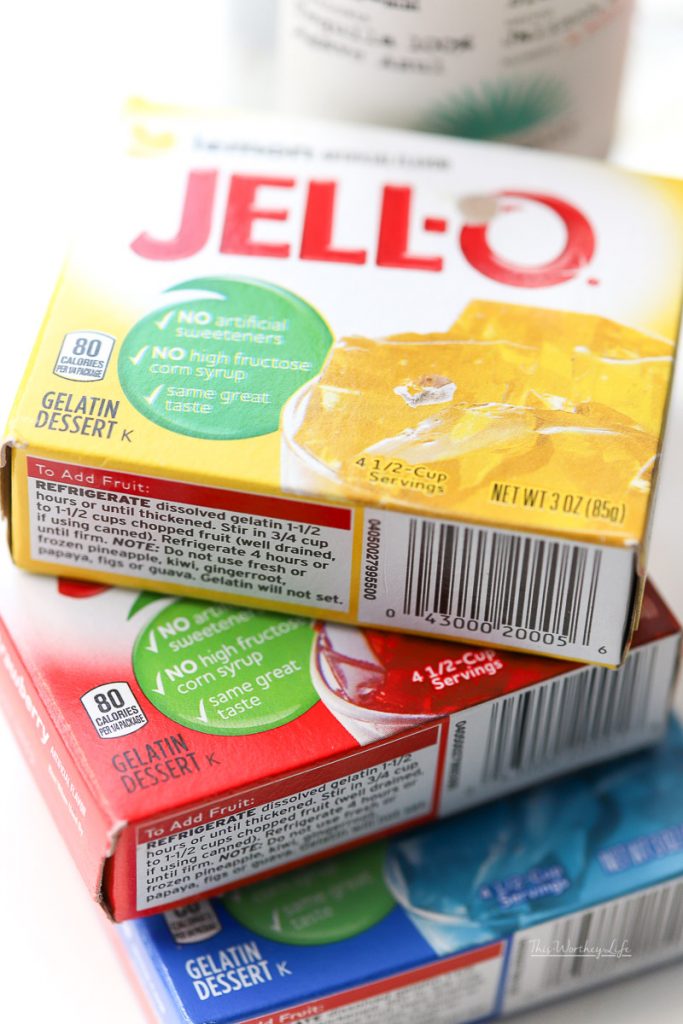 Flavors:
Tequila Lemon
1/2 cup Limoncello
1/2 tequila
Mango Cherry
1/2 cup Mango Rum
1/2 Black Cherry Vodka
Blue Strawberry
1/2 cup Strawberry Lemonade
1/2 cup UV Blue Raspberry
Equipment:
Shot Glasses
Clown Cocktail Sticks
Sauce Pot
Medium Bowl
Wire Whisk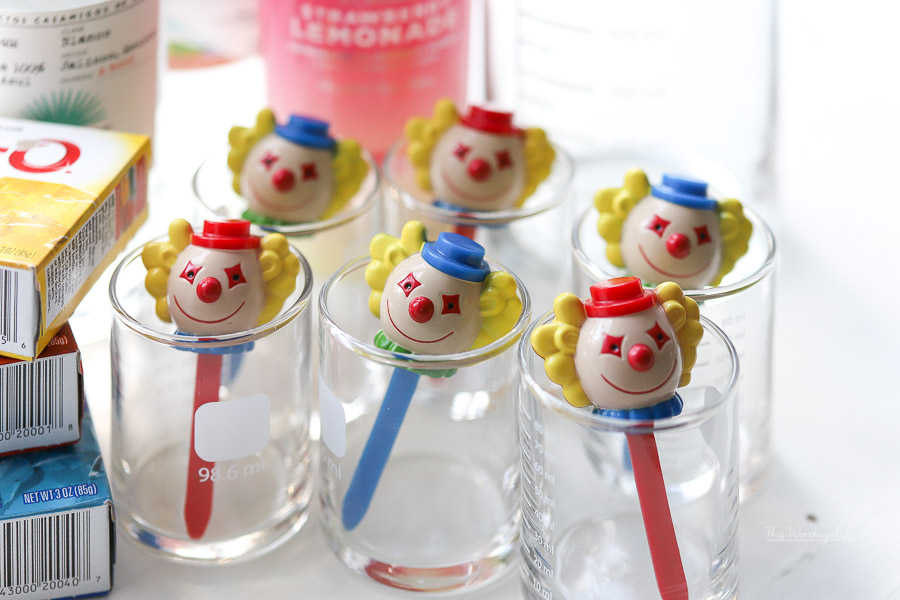 Directions:
Bring one cup of hot water to a boil.
Empty the contents of the Jell-O package into a bowl, add the hot water and stir until the Jell-O is dissolved.
Add a cup of ice cold water and continue to stir.
Pour in your choice of boozy flavors.
Divide the mixture into the shot glasses.
Place the clown cocktail sticks into Jell-O shots.
Allow the Jell-O to set in the freezer overnight.
Remove the Jell-O from the freezer twenty minutes before guests arrive.
Serve.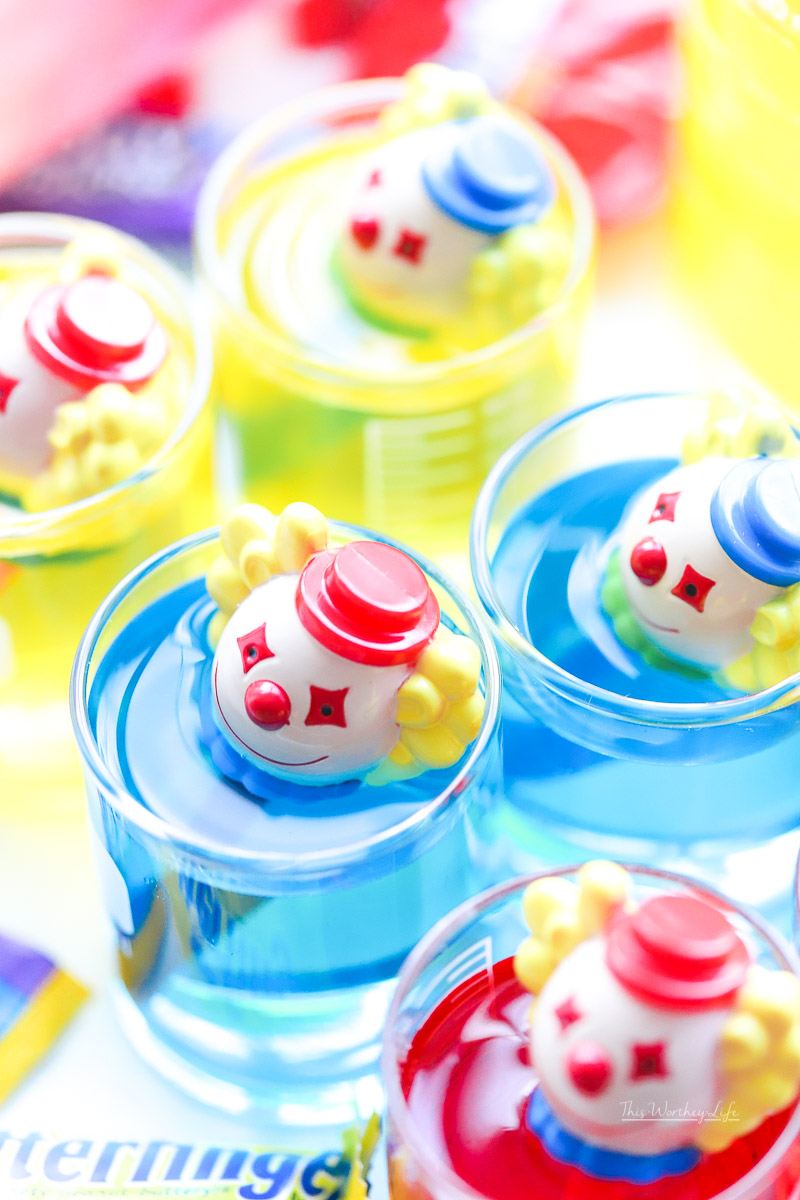 Halloween themed Jell-O shots are so easy to make! You will have them ready to go in no time flat!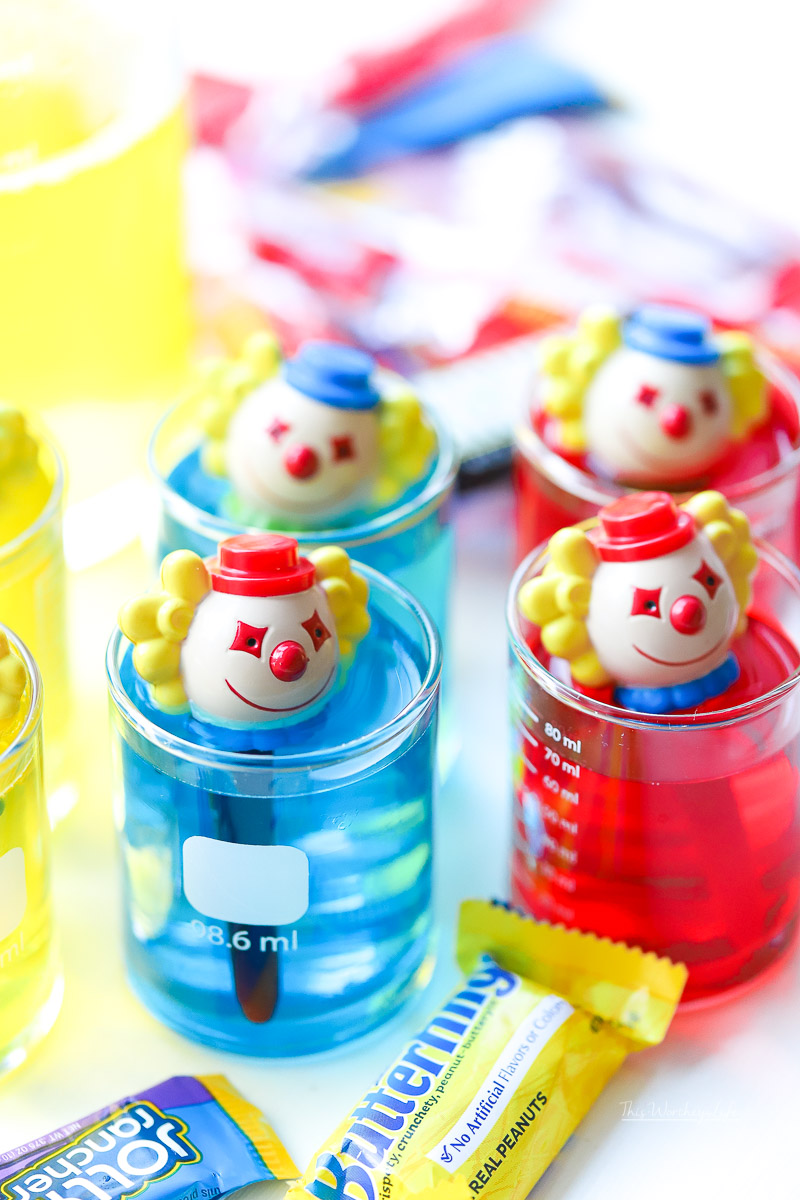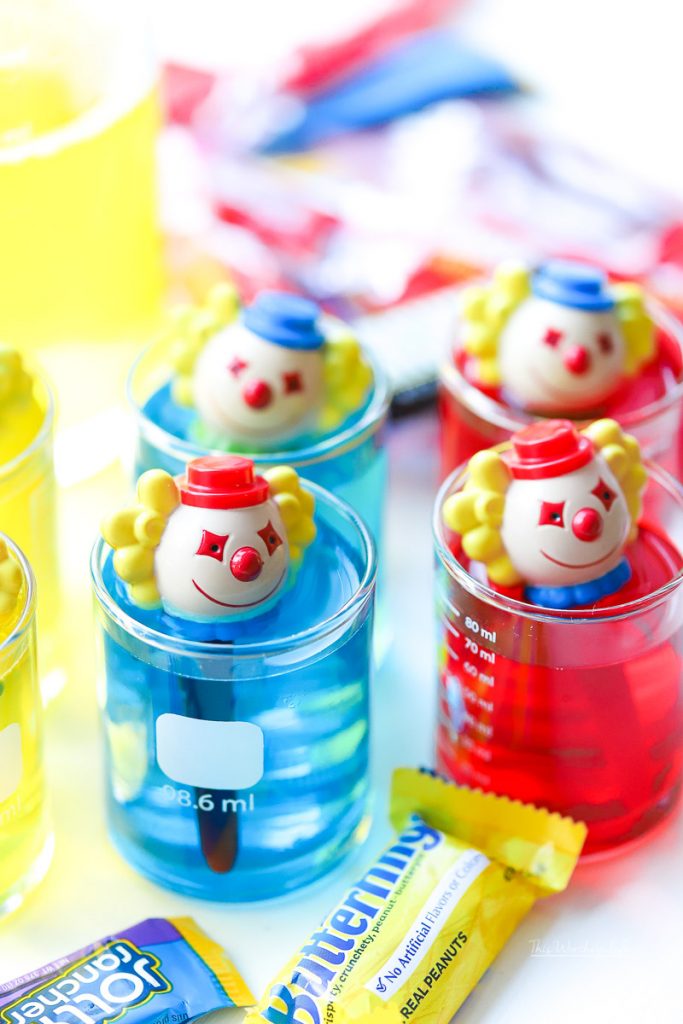 Happy Halloween! Find more Halloween drink ideas below:
Red Halloween Drink | Blood Clot Shots
Kid-Friendly Halloween Drink: Green Apple Cider Lemonade
Easy Halloween Treat: Pretzel Bones