We're sharing a variety of cocktails with Jameson Whiskey, great to enjoy any time of year, but especially so on St. Patrick's Day since Jameson is an Irish whiskey.
Jameson is perfect for making cocktails and even spiked coffee as it lends a smooth, mellow deliciousness that is hard to beat!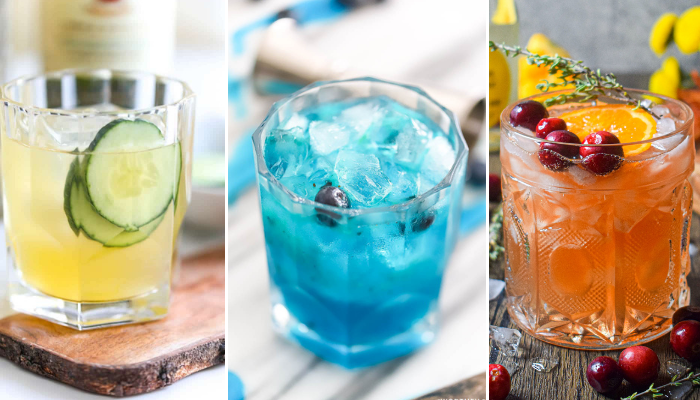 Cocktails With Jameson Whiskey
If you haven't tried this Irish whiskey in your drink recipes, then you don't know what you are missing.
Jameson whiskey delivers a smooth, mellow, light, and fruity flavor that is perfect for creating delicious cocktails. It also offers a light floral scent with hints of vanilla.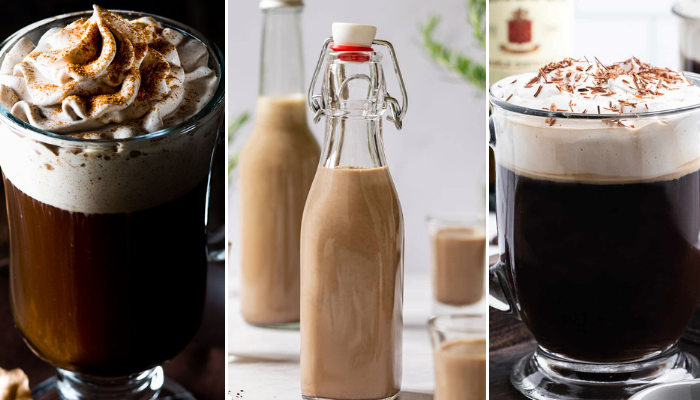 You will undoubtedly want to try a few of these Jameson drink recipes if you are new to drinking whiskey, as Jameson delivers a much more mellow flavor profile and pairs perfectly for mixing in cocktails.
It gives cocktails and coffees a smooth deliciousness compared to the relative spiciness of most other whiskeys.
All the drink recipes in our collection are easy to make and just begging to be tried.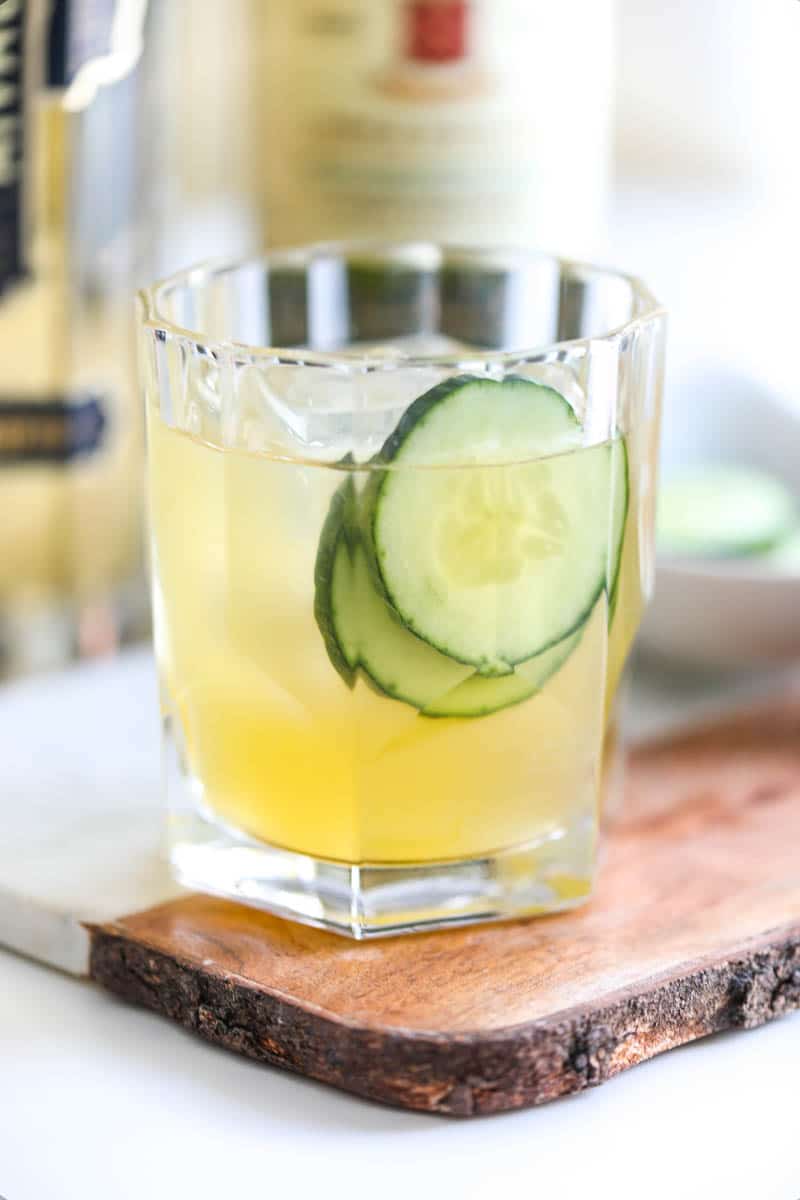 The Irish Maid is a traditional Irish drink perfect for celebrating St. Patrick's Day!
It is also an easy cocktail to prepare and oh so good! And, of course, it uses the classic Irish whiskey, Jameson!
This delicious cocktail is light and refreshing without being overly sweet.
It features Elderflower liqueur, just a dribble of freshly squeezed lemon, and a splash of simple syrup tinged with o' bit of honey.
However, freshly sliced crisp cucumber adds this delightful drink over the top.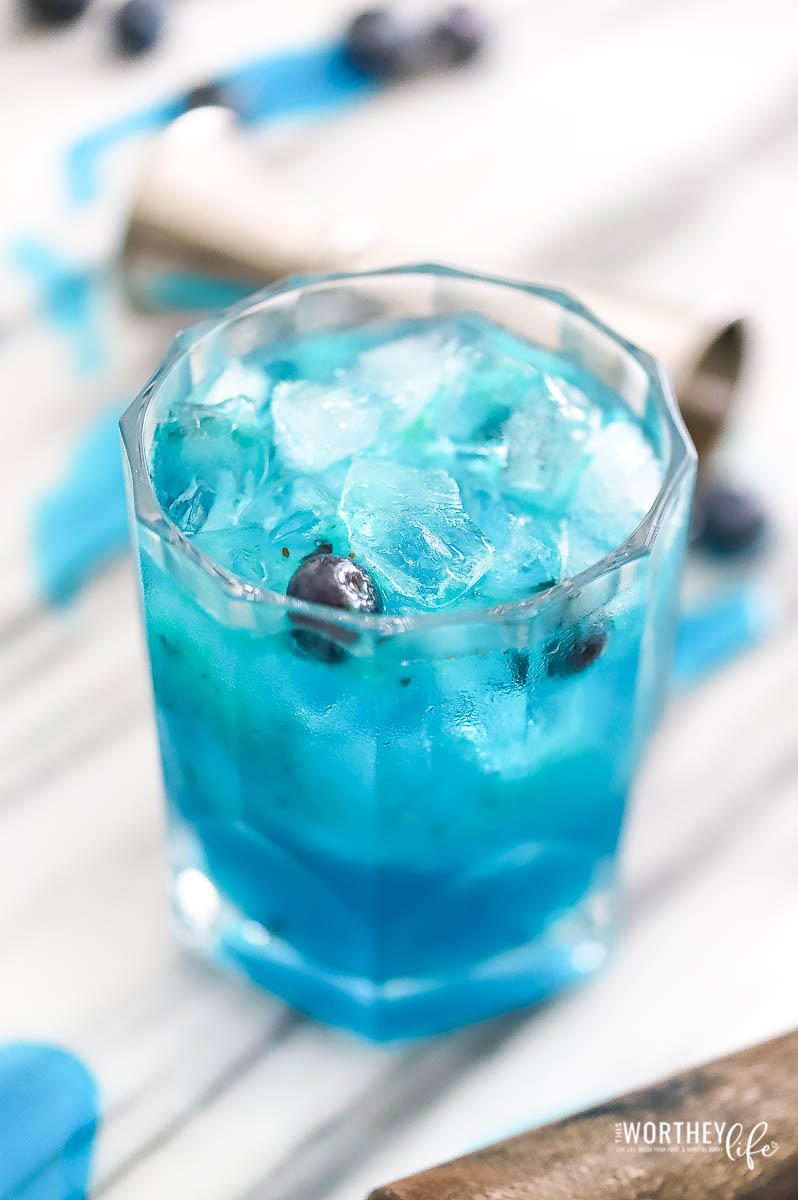 For a refreshing and mouth-watering drink, you can't beat the Blue Whiskey Cocktail!
This mouth-watering cocktail features a blend of Hypnotiq, fresh blueberries, and Blue Curacao syrup, along with Sprite for a hint of bubbles.
It is a refreshing and boozy-filled drink.
Jameson whiskey is perfect for your cocktail, but you can also leave it out for a fun mocktail.
You can even turn this delightful drink into a slush-style glass for a refreshing frosty treat.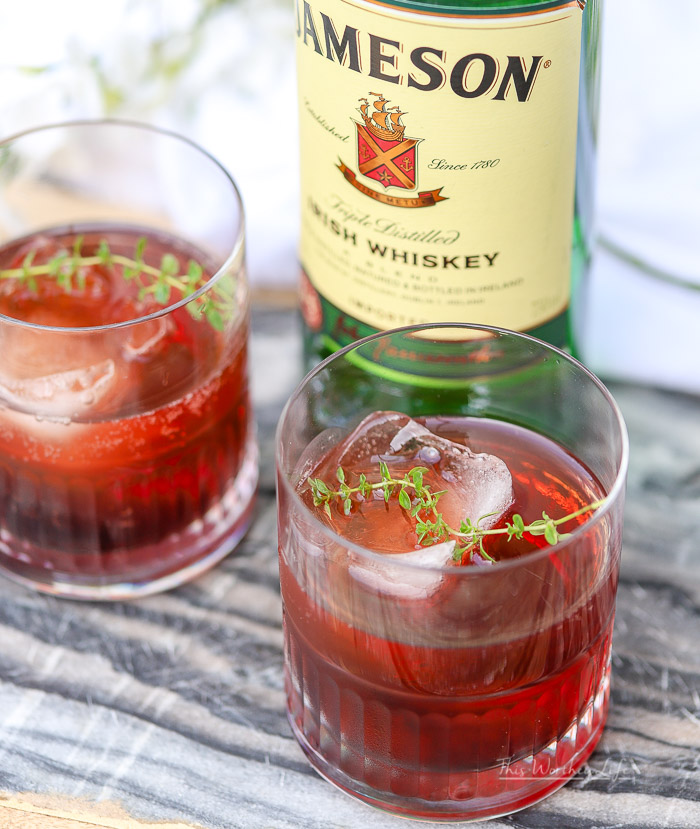 If you love tart drinks, then you will love our easy-to-make Tart Cherry Ginger Ale cocktail!
This delicious cocktail is made right in the glass itself. Starting with Jameson poured over ice in a standard cocktail glass.
Then, add a couple of dashes of cherry bitters and an ounce and a half of tart cherry juice. Finish by topping the glass off with your favorite ginger ale.
You can garnish with a sprig of thyme if you like or not – totally up to you.
Easy, delicious, and oh so good!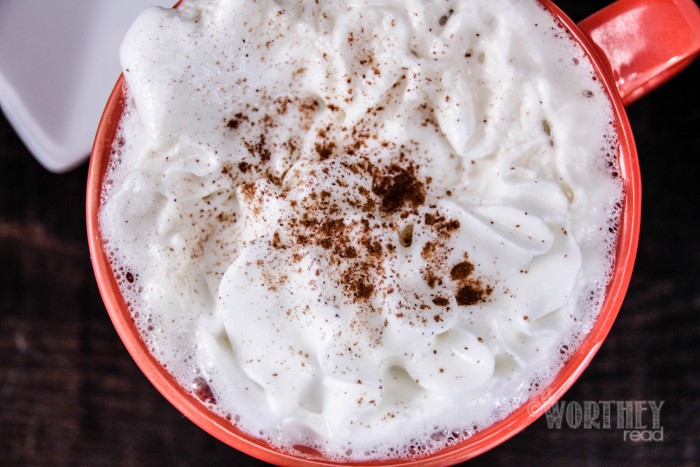 Coffee lovers will delight in this mouth-watering Salted Caramel Irish Coffee!
Keep in mind that you can make this recipe spiked or skip that step. But, for folks that love to enjoy spiked coffee now and again, you can't go wrong with this deliciousness!
Jameson Irish Whiskey is our choice to add to fresh brewed coffee and pairs perfectly with the Salted Caramel Le Lirop de Monin Syrup.
Then, add in a little Reddi-Wip and dust with cinnamon for an oh-so-yum spiked coffee that will delight your taste buds!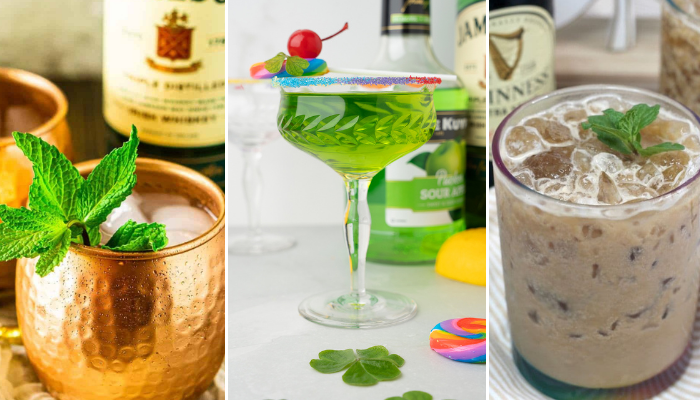 Keep reading below for more delicious Jameson cocktail recipes.