Projects made out of wood pallets is super popular right now. Plus when you can score the wood pallets for FREE, it turns your project into a beautiful frugal idea!
Last summer, we made our Outside Dining Table out of wood pallets just under $100 bucks. So in keeping with that theme, I decided to add a bar to the patio made out of wood pallets.
DIY Patio Bar Made Out Of Wood Pallets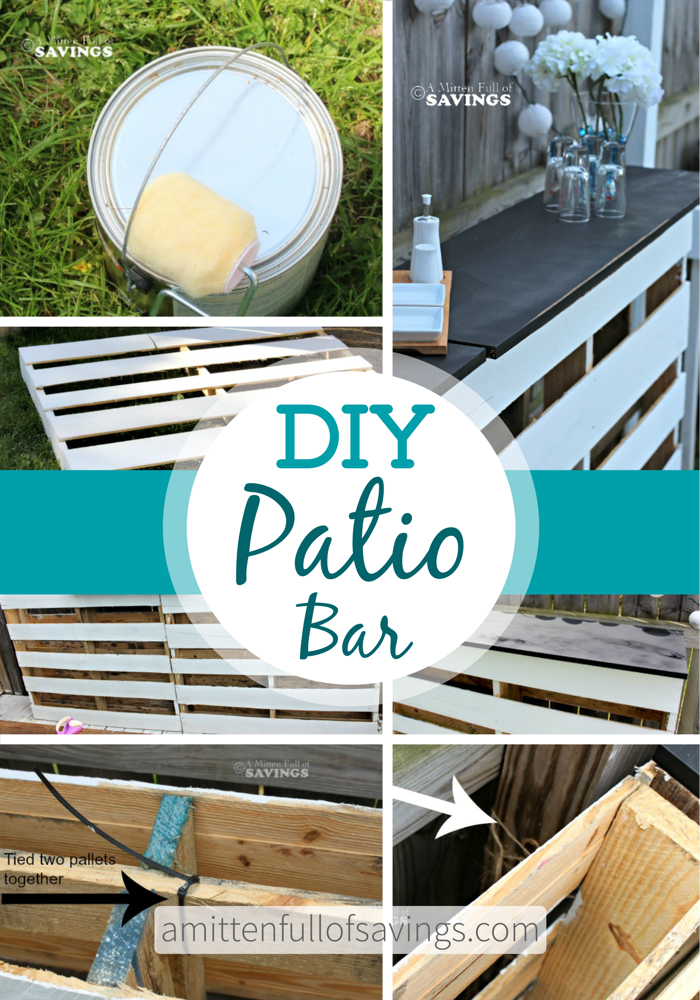 Here's my simple tutorial on how to make a pallet bar.
Supplies:
4 wood pallets (you can do just 2 for smaller patios)
Wood Screws
Counter Top- Patio Pavers or outdoor boards (I used 11.5 x 4 ft boards)
Paint or Stain
First, I went to my favorite spot in town to pick up free wood pallets. If you can't find any for free, you can check out a list of suppliers here.
I picked up 4 wood pallets.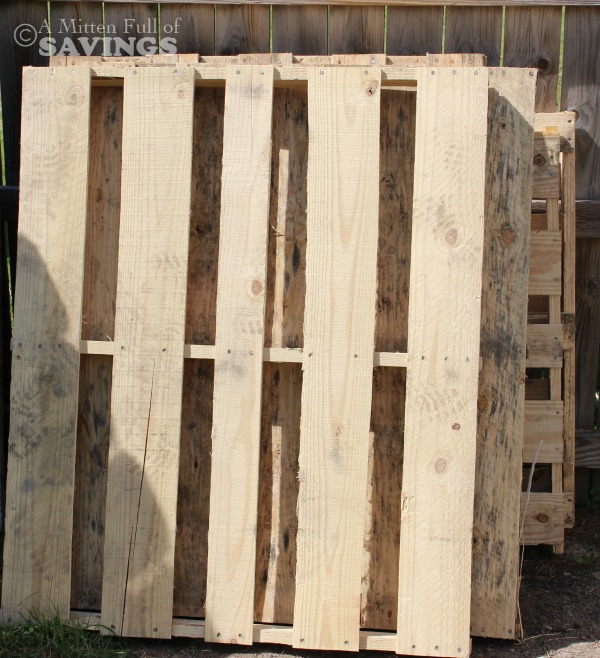 I decided to paint them white. Then added a stain as well: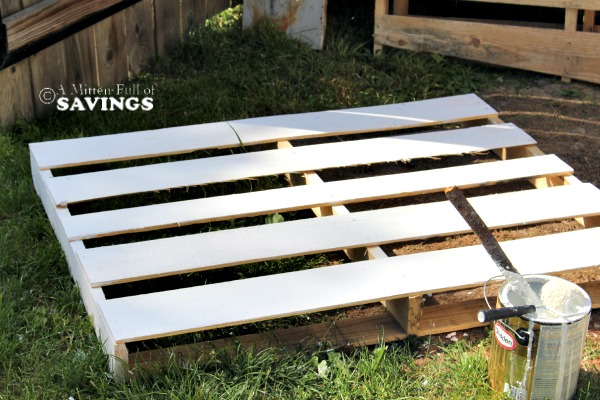 I decided not to paint the insides of the wood pallets (initially I was going to get a matching spray paint to get the inside). I kind of like the "rustic" look.
Once the pallets were dry, I took two pallets and tied them together.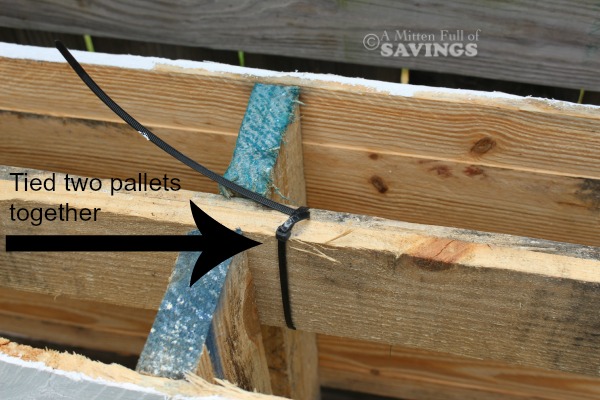 Then I tied the combined pallets to a post on the patio for additional security. Definitely, do not just set them on the patio without securing them. More than likely they will probably fall- especially since these wood pallets are light and the countertop is going to be top-heavy.
Repeat with the other two wood pallets.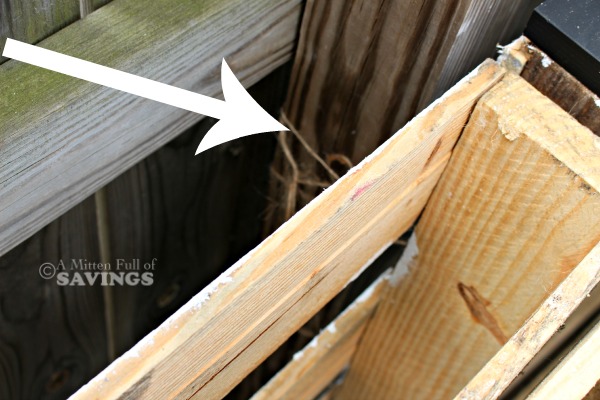 For the countertop, I initially was going to use patio pavers. But, I didn't like how they looked on my patio. Plus they are super top-heavy. I think it was a little too much for the wood pallets.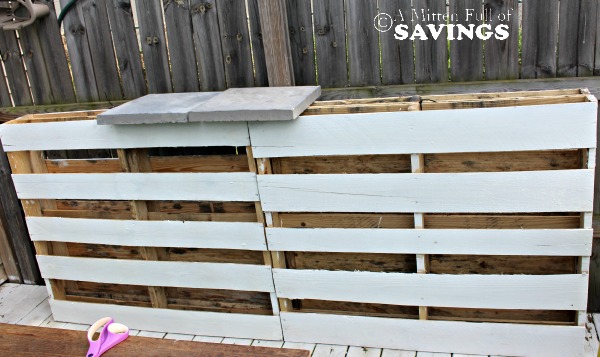 So I took those back to Lowes. I stopped by Home Depot and picked up two long pieces of board ($5.00 each)- suitable for outdoors. I also picked up a can of chalk. I decided it would be different and cool to make the countertops interactive and functional.
After getting home, I took each board and sprayed it evenly with the can of chalkboard paint.
Then screwed the boards to the top of the wood pallets with regular wood screws.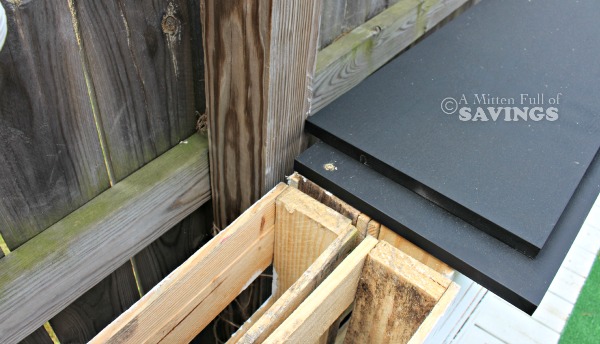 *I still have to go back and add another coat of paint and protection, plus fill in the areas in the middle and side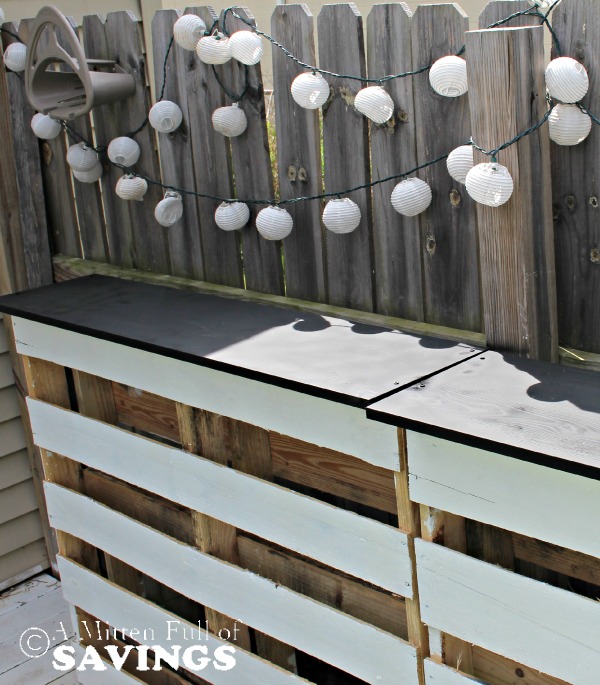 I spent under $20 bucks for the materials to create this DIY Patio Bar!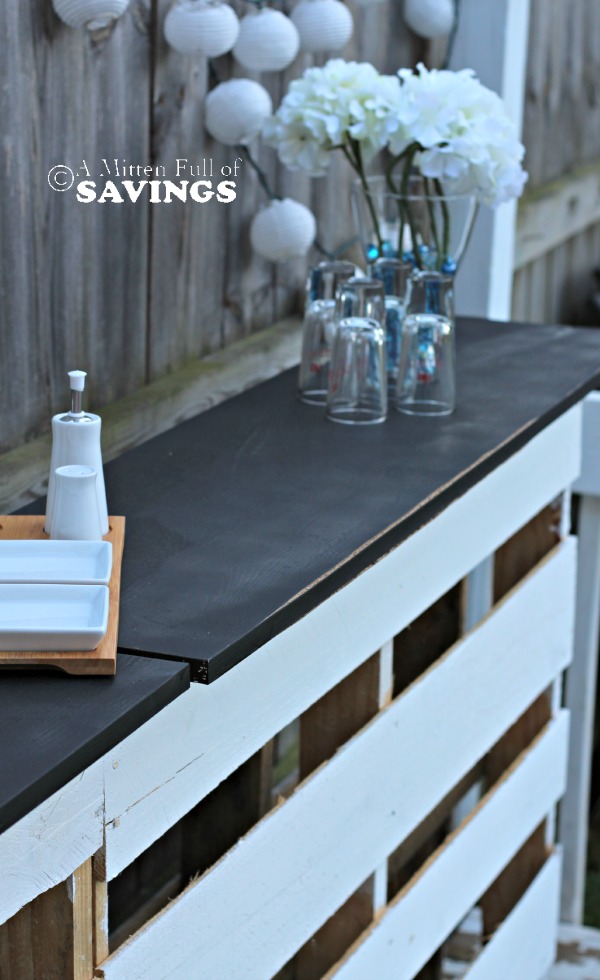 The Bar is now open 🙂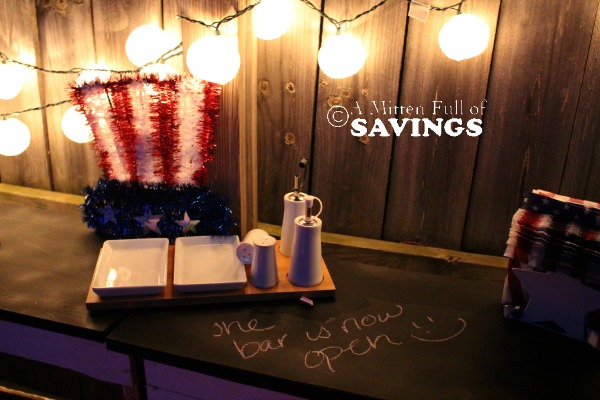 And this is how it looks at night: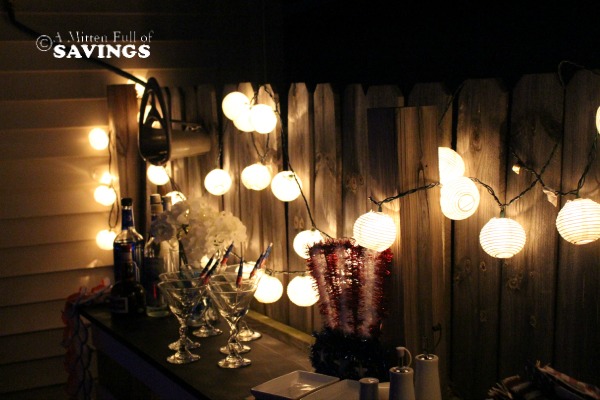 And that is how you make an awesome make a pallet bar!
Find more inspiration and ideas on what to do you with wood pallets by checking out my Pinterest board!