Easter Recipe: White Chocolate Bunny Peeps
It finally feels like Spring around these parts! And with spring, comes Easter! Easter is a little on the late side this year– happening on the 20th of April, but nonetheless it helps bring on Spring and warm weather!
I love peeps and so does the boys! Here's an easy recipe for you to try if you're kids are into peeps as well but you want to try something a little different. This recipe is creative but still gives you EASY!
Enjoy!
White Chocolate Bunny Peeps Ingredients ­
1 package of Bunny Peeps
12 oz. Wilton White Chocolate Candy Melts
Easter or Spring nonpareils
Candy Sticks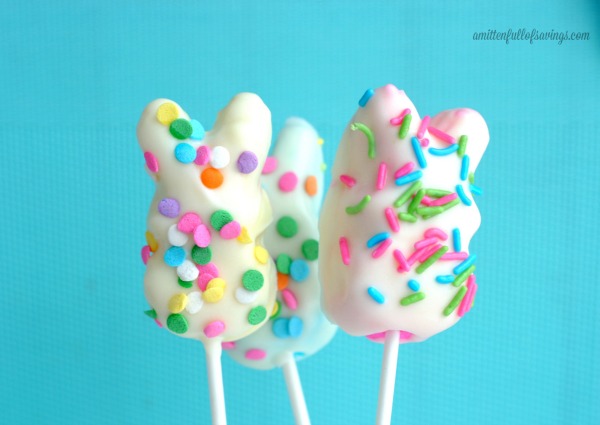 Directions ­
Melt the Wilton chocolate in a microwave safe bowl stopping and stirring every 30 seconds until
melted. Let cool 1­2 minutes prior to dipping the peeps.
Dip the bunny Peeps one at a time into the chocolate covering them completely with chocolate.
Use a spoon if needed to cover the tops. Lift up and let the excess chocolate drip back into the
bowl.
Set on a wax paper or foil lined cookie sheet. Every 2­3 Peeps stop and sprinkle the nonpareils
onto the chocolate before it sets.
Once all the bunnies are dipped and sprinkled let sit in the fridge to set for about 30 minutes.
Enjoy! 🙂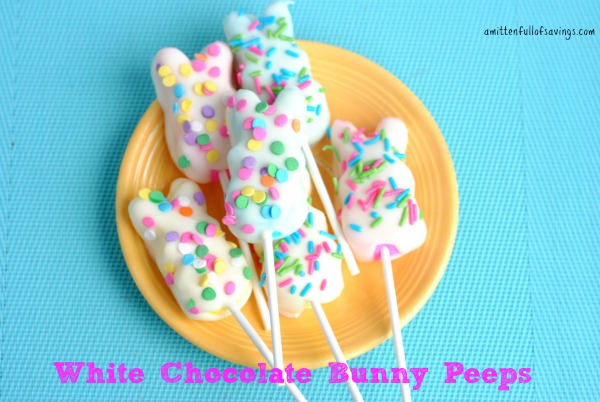 You can find more great Easter Recipes, Tips and ideas here: