This Elf on the Shelf Report Card Printable is fun to have in the house!
Just when the kids thought that the Elf was there to play silly and naughty tricks, they're going to find out that it's so much more than that!
Make sure to check out my 30+ Cute & Fun Free Elf on the Shelf Printables for activities the kids will love doing this holiday season.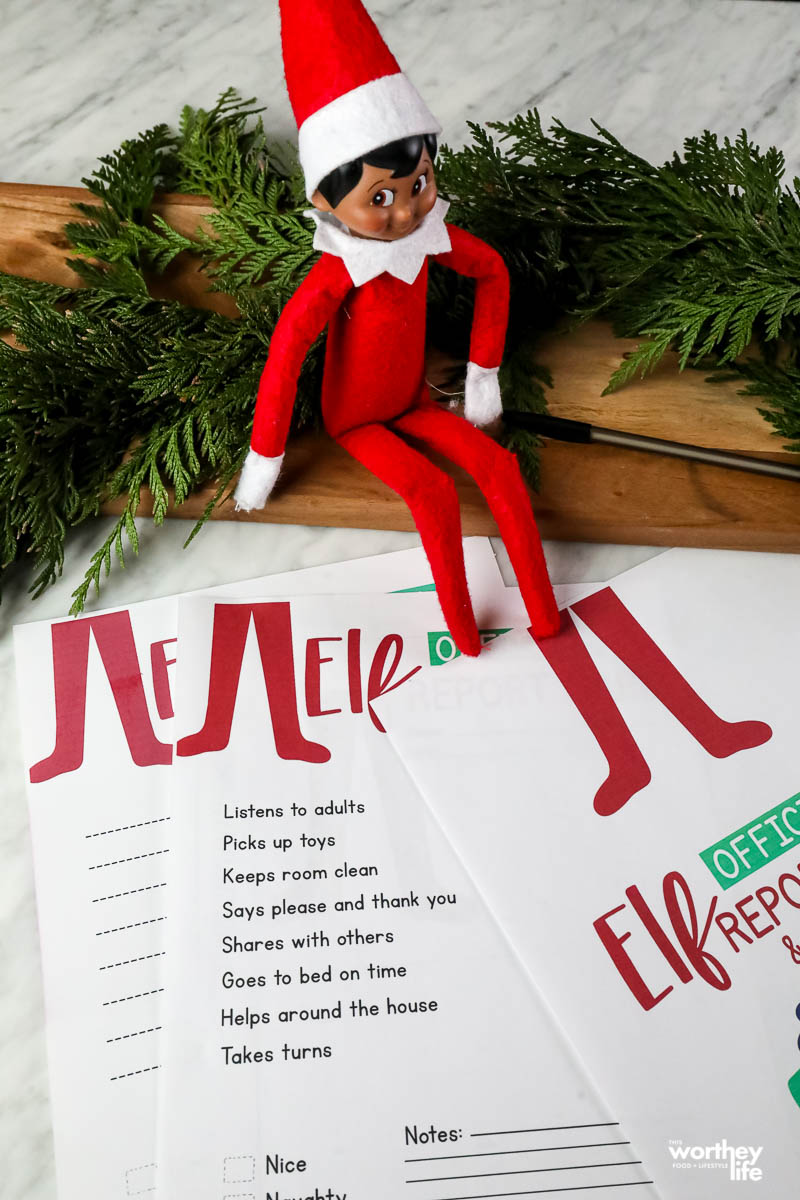 Elf on the Shelf Report Card – Free Printable
When you're wondering if the kids need a little boost to be on their best behavior, this is where this report card printable comes into play!
The Elf is there to bring about holiday cheer and can be an extra eye to report to Santa how the kids act.
I'm not saying this is a way to "trick" the kids into being on their best behavior, but it might help!
If they think the Elf is there to only play games with them but is instead helping to keep an eye on them for Santa, their best behavior is sure to come out!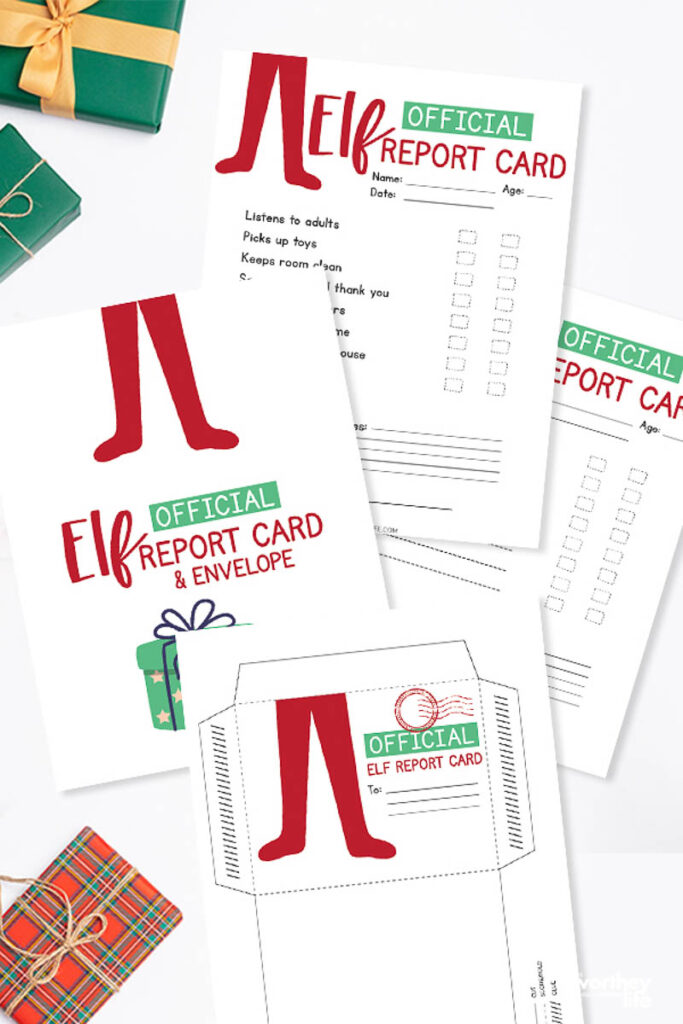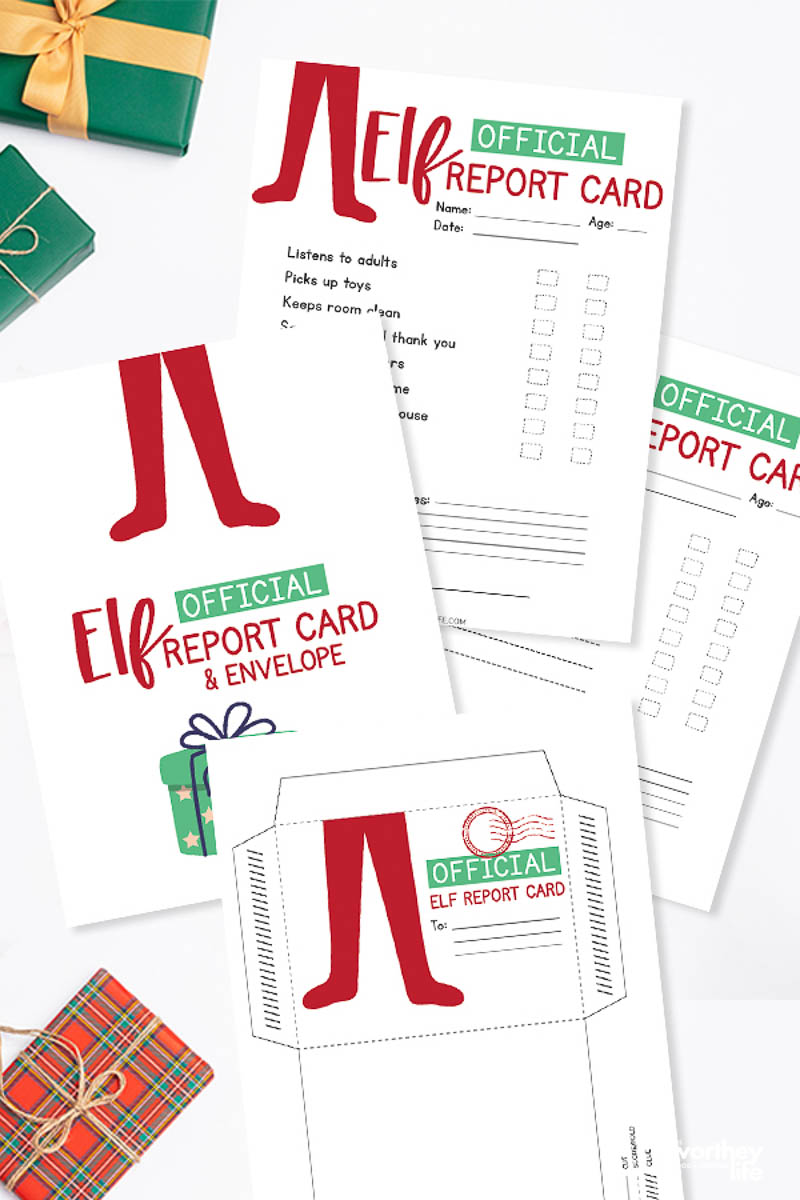 What does the official report card have on it?
If you have more than one kid, print one out for each one.
The Elf is then going to fill it out and report back to Santa.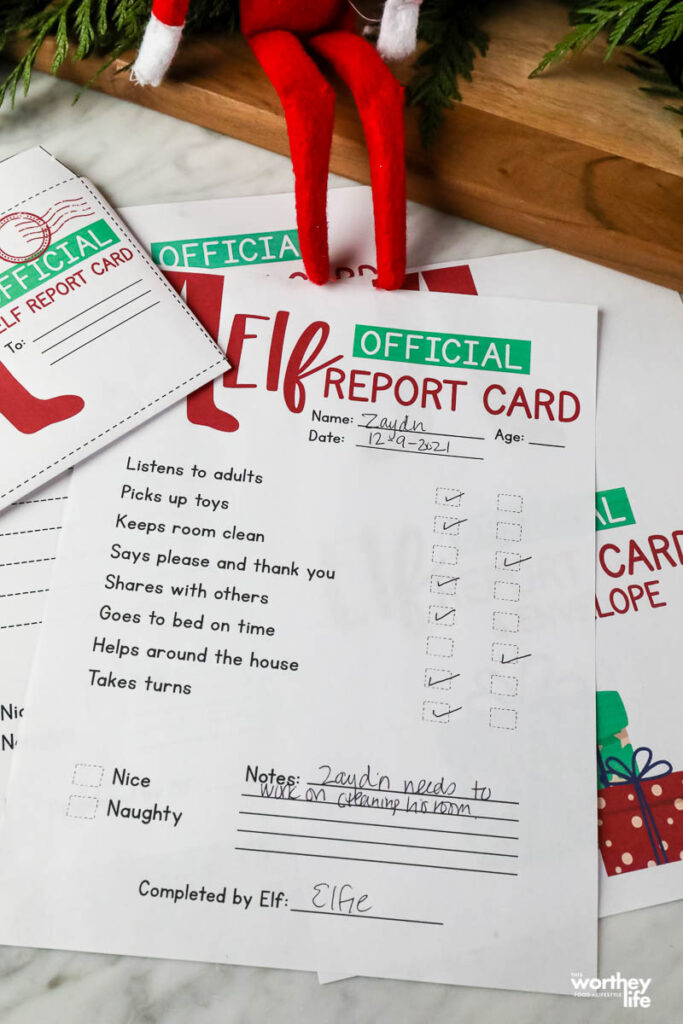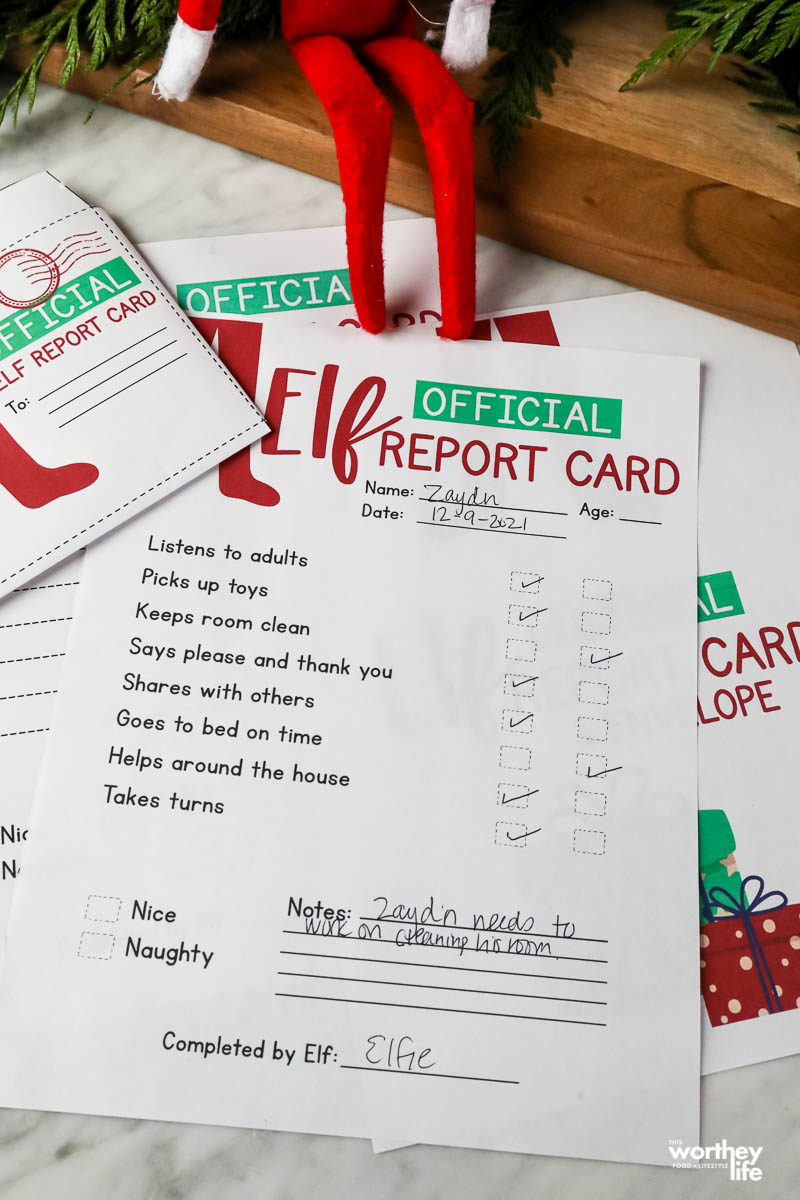 On this Elf printable report card, there are sections for:
listening to adults
picking up toys
keeping room clean
saying please and thank you
sharing with others
going to bed on time
helping around the house
taking turns
The Elf will even get to make a recommendation of if your little one should be on the naughty or the nice list and give their reasonings, too!
Talk about a way to get graded by Santa's helpers!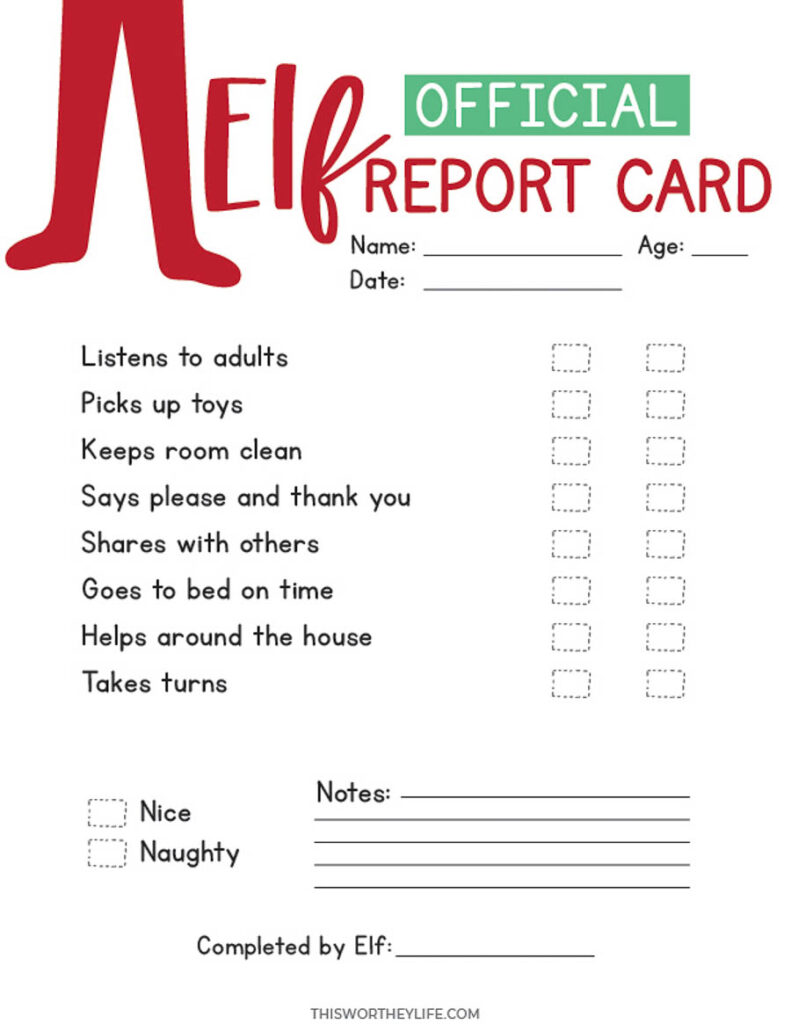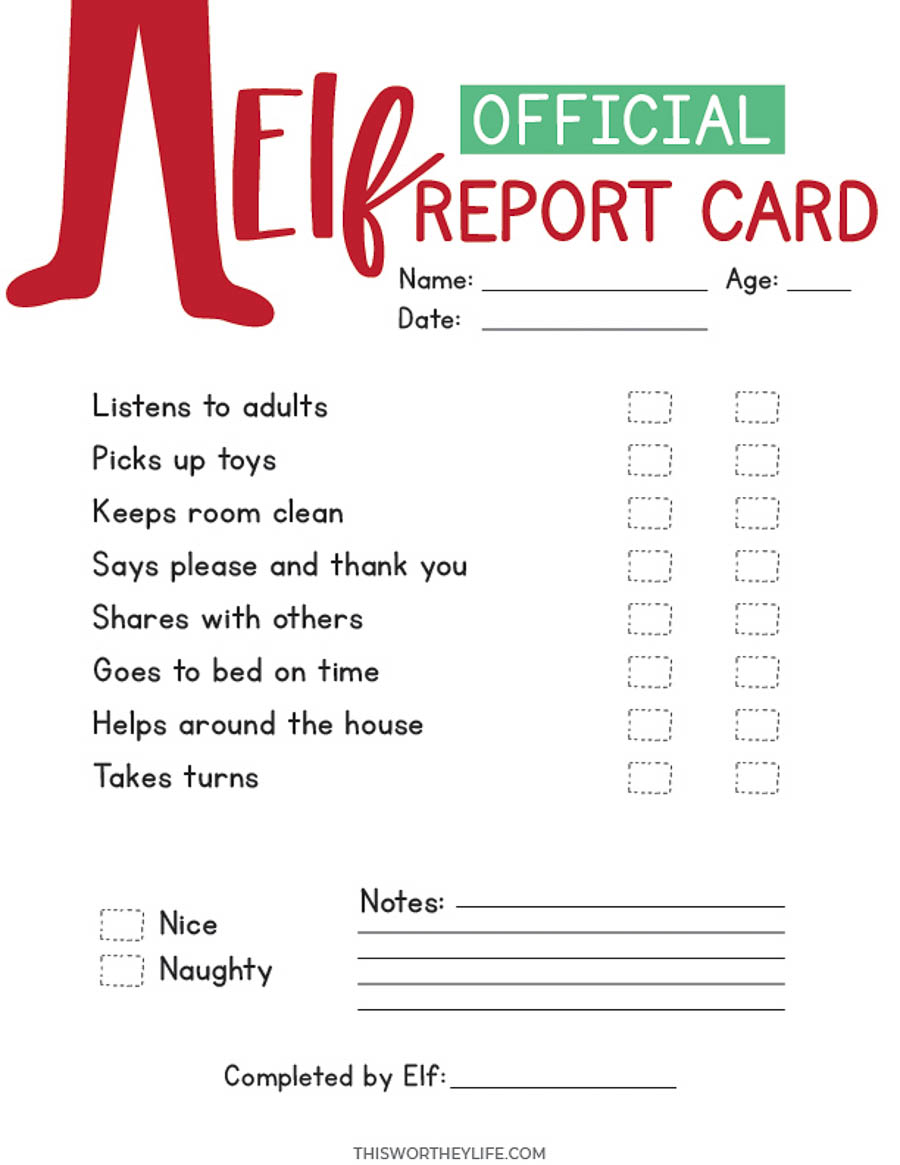 How To Use This Printable Elf Report Card
All you have to do is print it out and have it sitting on the counter. You can also print out the envelope, fold the report and place it in the envelope.
Tell the kids that the Elf mentioned this year Santa is asking for full reports, and the Elf is going to be watching to make sure they're doing a good job.
This might be a new tradition for the Elf to start doing every year!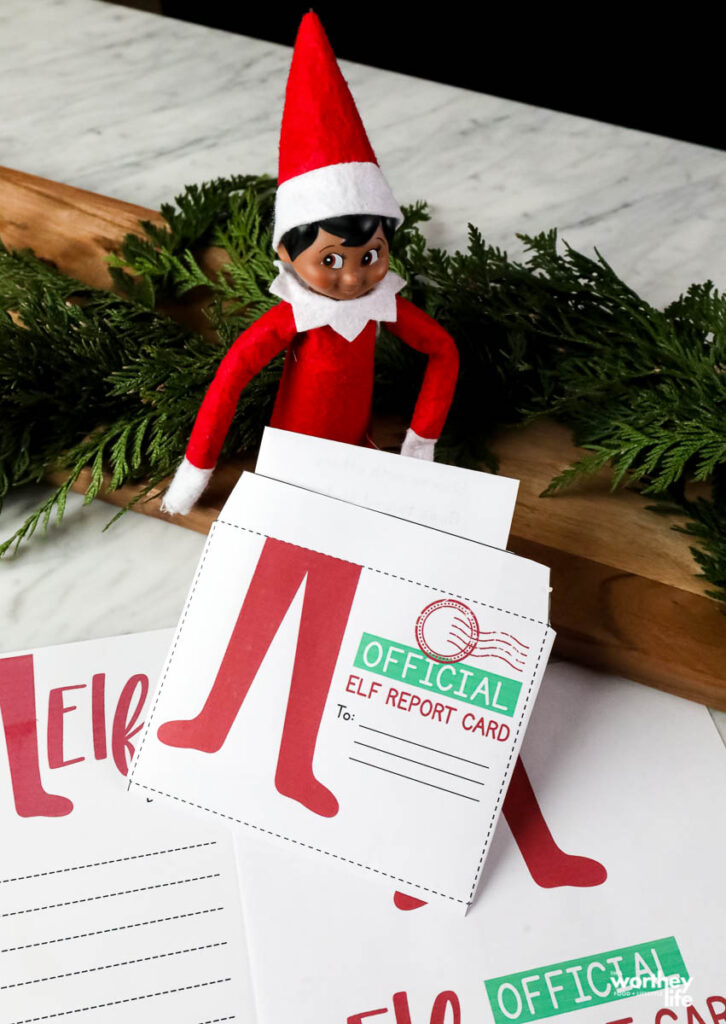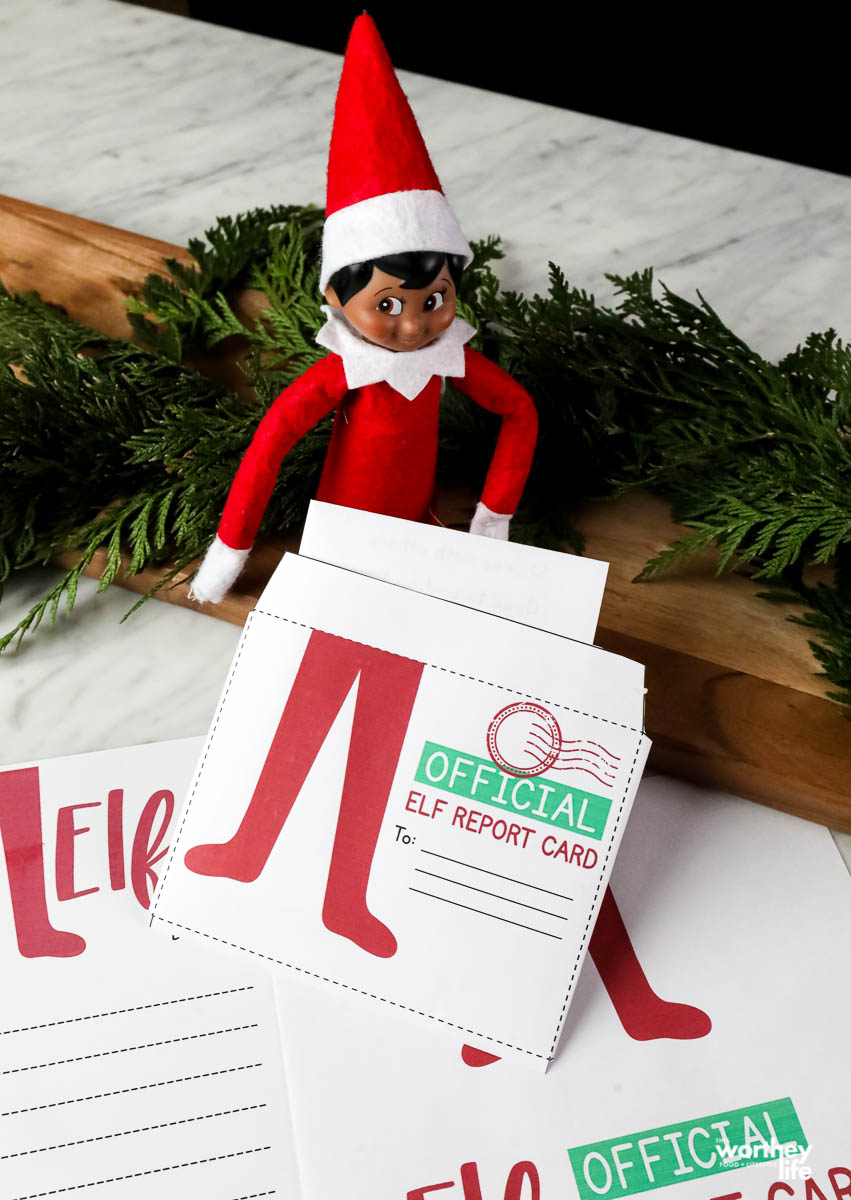 Grab your free Elf Report Card Printable below!
More Elf on the Shelf Fun