If you are running out of Elf on the Shelf ideas, these printable cards are a great option. They give you a fun and super easy way to use your Elf at the last-minute. We all know how hard it can be to plan ahead for every night, and sometimes exhaustion just gets the best of you. That's where these easy printable cards to go with your Elf on the Shelf ideas come in handy!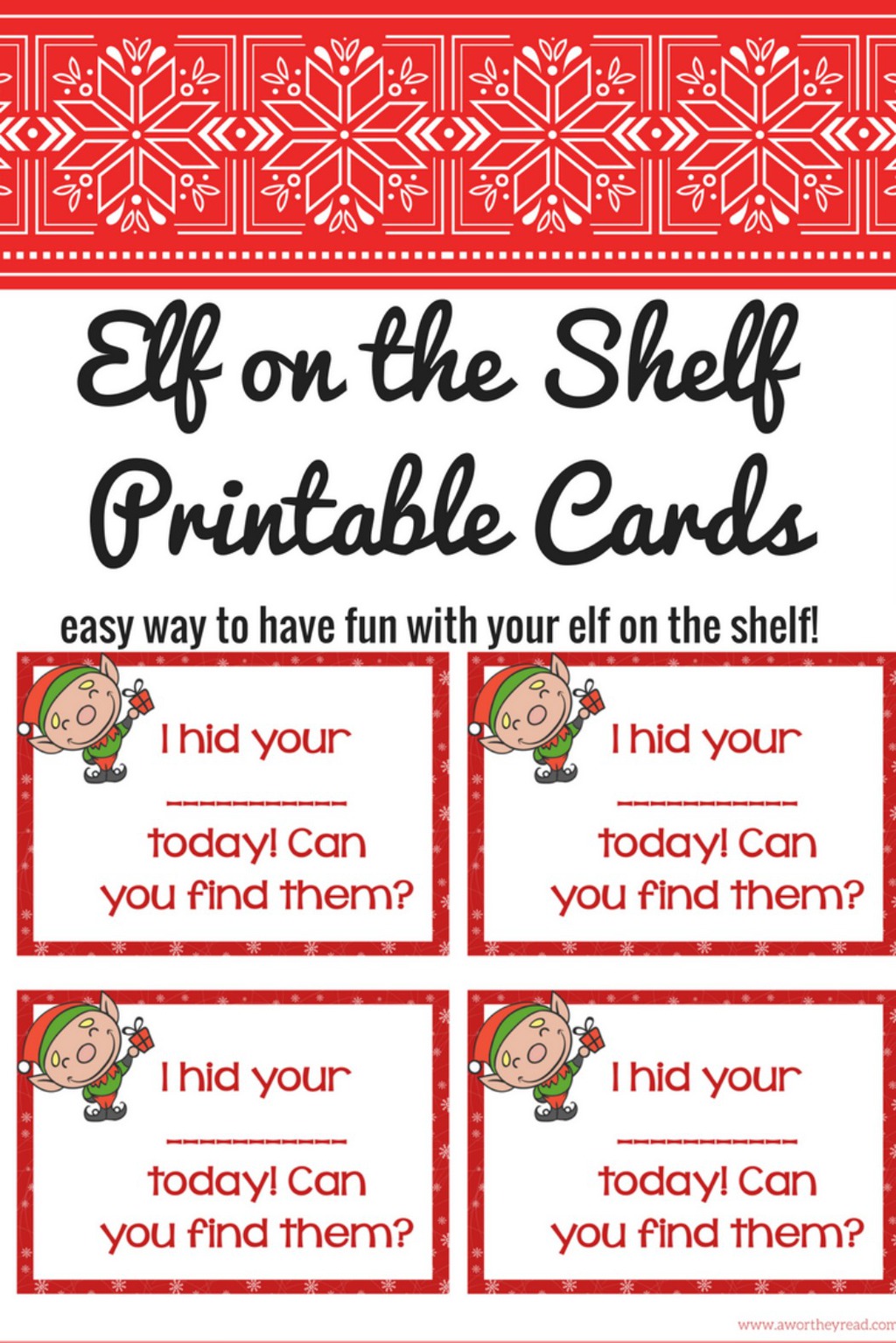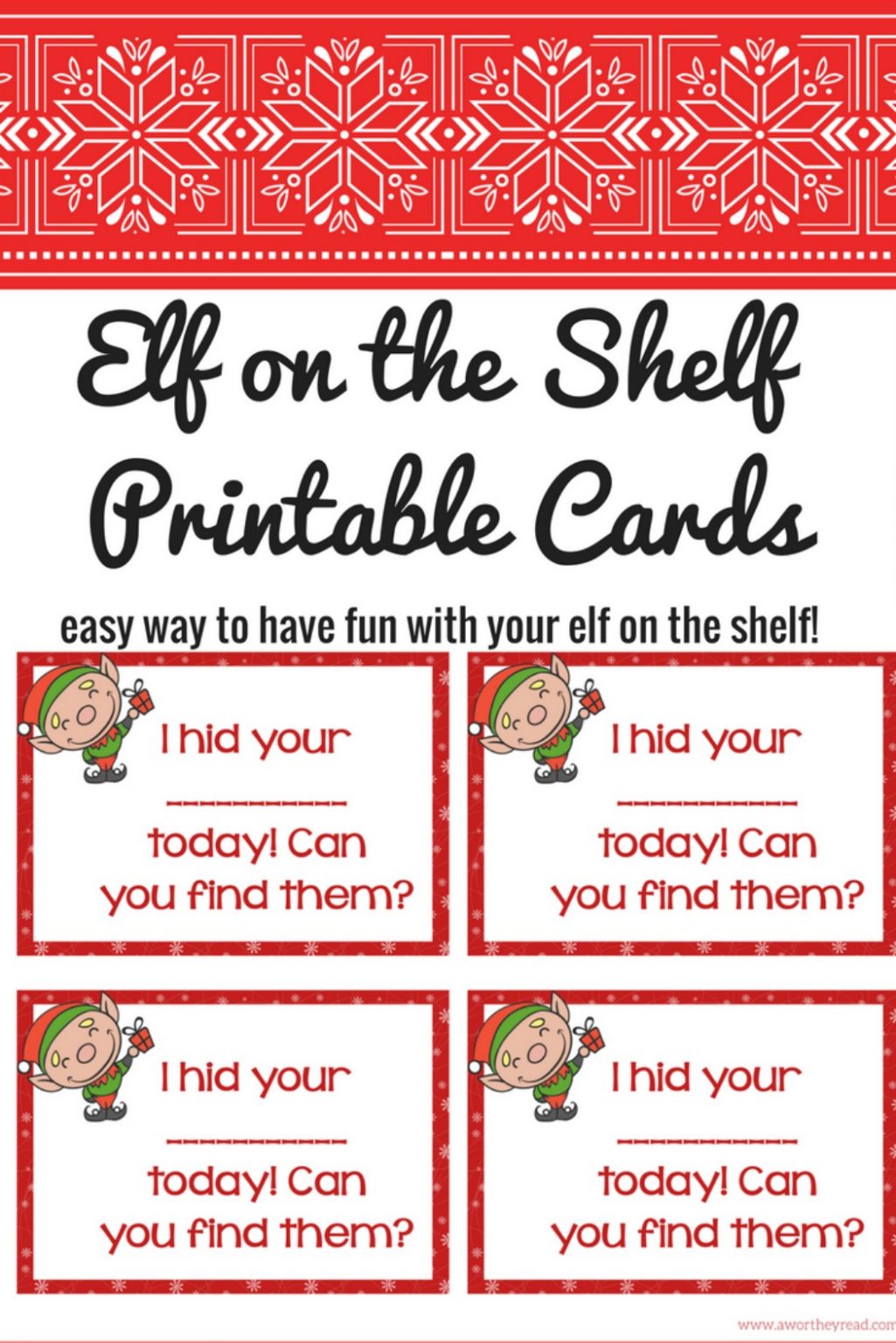 Elf on the Shelf Ideas With Printable Cards
We have both green and red Elf On The Shelf printable cards for you to choose from. I recommend you print at least 1 sheet of each out and have them handy. That way, when you are running late and know you need to do something, you can add this note to your Elf and hide something simple for your kids to find.
What to hide:
Toothbrush
Hairbrush
Socks
Shoe Laces
Backpack
Chore List
Gloves
Lunchbox
Toys
Phone
Tablet
This list is just a simple start to help you come up with something easy you can grab and tuck away for them to go searching for. Sometimes, mom and dad just need a break from hiding their Elf each day. Right? You know that staying up late working or oversleeping can result in a need for you to find something super fast and super easy to do with your Elf. That's where you can use these printable cards as one of your favorite Elf On the Shelf Ideas.
Print Your Elf On The Shelf Ideas Red or Green Cards Below!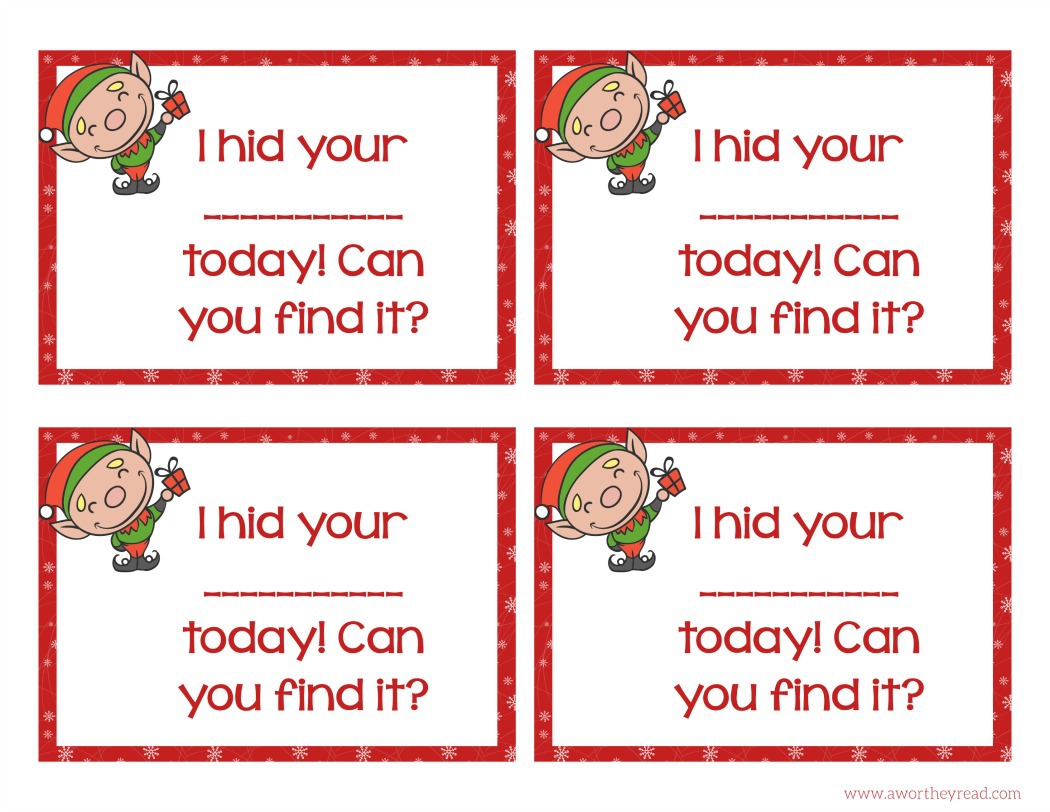 Elf on the shelf red printable cards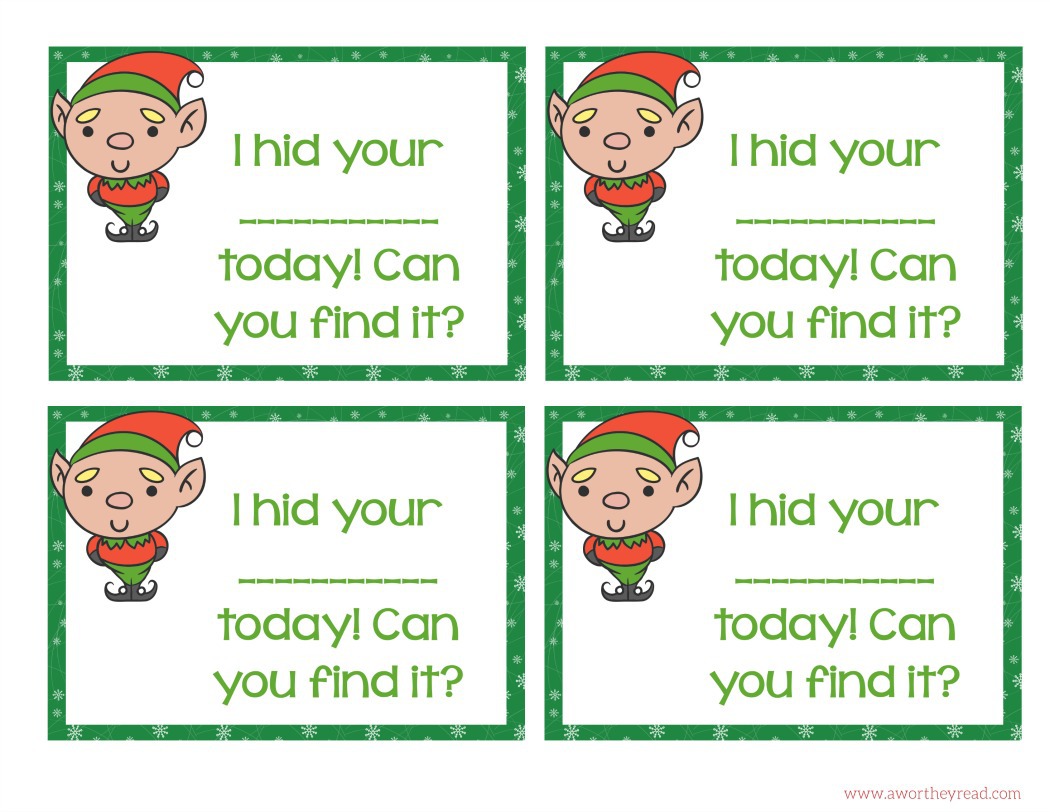 Elf on the shelf green printable cards
If the Elf On The Shelf ideas like these is new to you and your family, we have a huge library of resources here for you to take advantage of! Start out HERE and the introduction of our Elf- Elfie!
You can get your own Elf on the Shelf from Amazon.
Welcome your Elf with this awesome Elf on the shelf Welcome Breakfast idea and then join in on the Elf Fun with so many ideas posted below- Follow our Elfie on his journey and find other Elf on the Shelf ideas in our Elf on the Shelf section on my blog!
Find more Elf ideas:
Did you forget to move your Elf on the Shelf? Here are 10 Quick Last Minute ideas to try!