Great Fall Sensory Play Activities
Any parent of a child with sensory issues understands the need to switch things up and always be prepared with a fun activity for them to focus on. This year you can use some of the best things about the cooler fall season to not only help your child, but educate them as well. These Great Fall Sensory Play Activities are easy, fun and good for all ages. Add these to your list of activities to have on hand, and you are sure to have a happy and occupied child in coming months. You can also check out our bucket list ideas for this fall in the Best Family Bucket List ideas for Fall.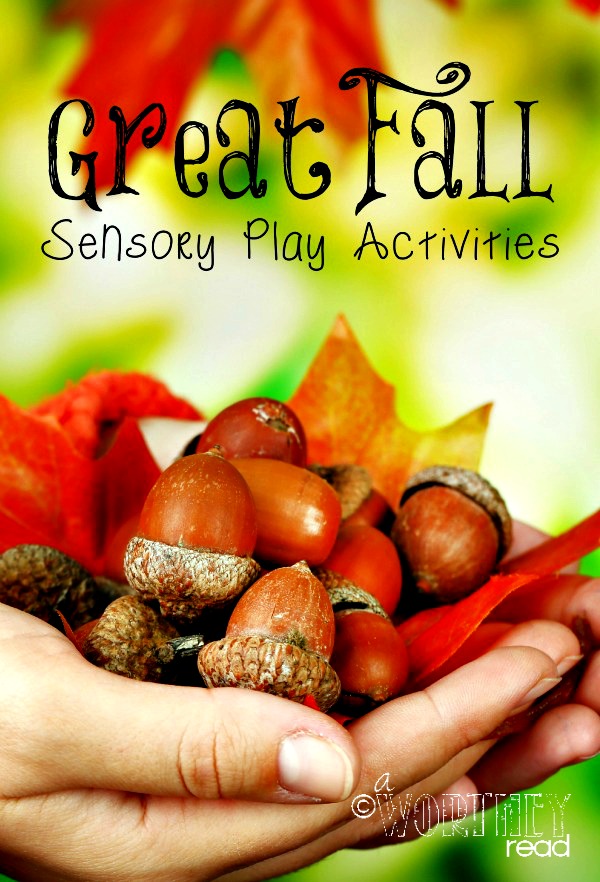 GREAT FALL SENSORY PLAY ACTIVITIES
Sorting acorns & leaves: As the temperature turns cooler leaves begin to change colors and things like acorns start falling from trees. Gather several different types of leaves, nuts and other items and place into a bin. Give your child instructions to first separate by type, then size, then shape, then color. This is a great way to teach counting, color and shape recognition and classification.
Make and play with wiggly spaghetti worms: This is so simple, yet fun during the time around Halloween. Cook spaghetti until al dente dropping food coloring into water to die them odd colors. Remove and let cool. Put into a bowl and add in things for your kids to find in the "wiggly worms". Candy eyeballs, spider rings, witches brooms, etc. are all fun Halloween themed items you can pick up at your local discount store. This is great for them to work through the "worms" to find different textured items, but also great for sorting and classification.
Carve Pumpkins: Grab a kit and make fun or goofy faces on pumpkins. Have the kids scoop out the seeds and insides. You can also have them rinse seeds off for roasting later. This is always a fun hands on activity that all ages love to do.
Rake leaves and play in them: Grab the rakes and create a large pile of leaves for you and your kids to tumble and play in. This is a super fun and easy way to clean up your yard all while encouraging them to feel and sense different things from the season.
As you can see the best fall sensory play activities are ones that cost nothing but a little time and ingenuity. Look around you at the changing scenes in your yard and choose fun things to do with the kids. Sensory play is all about helping them get outside their comfort zone. This fall you can create some of these fun activities to help your child who has sensory issues.
 Other posts that may interest you: